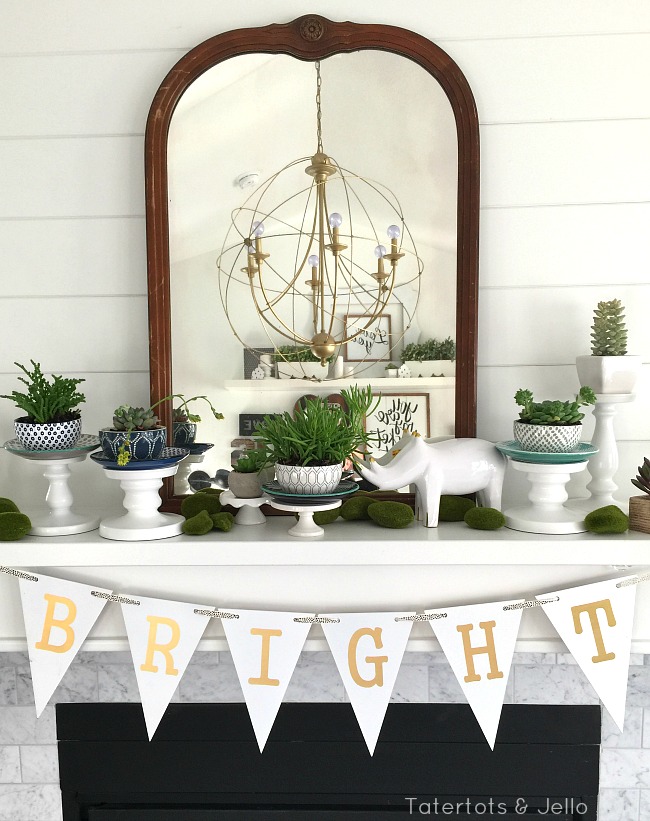 Spring Potted Succulent Mantel.
I can't wait for Spring! I love the bright green color of plants coming up through the soil. I have some bulbs poling through in the planter area at the front of the cottage and it makes me so happy to see. So when I was at Target the other day I spotted the most adorable small. pattered bowls and plates.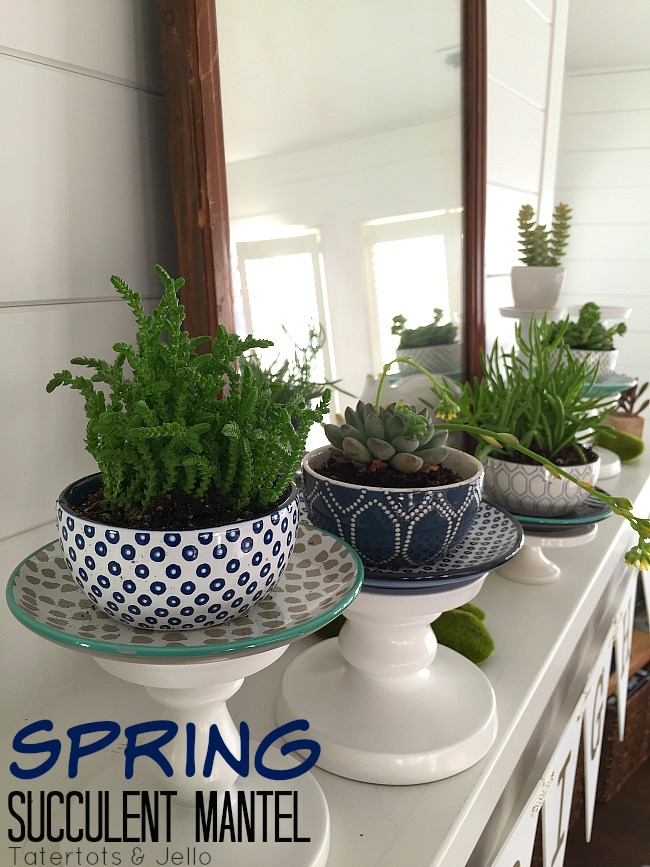 And I couldn't pass up the cuteness. Once I got them home, I thought they would be even cuter as pots than as bowls. So I bought some succulents and potted them.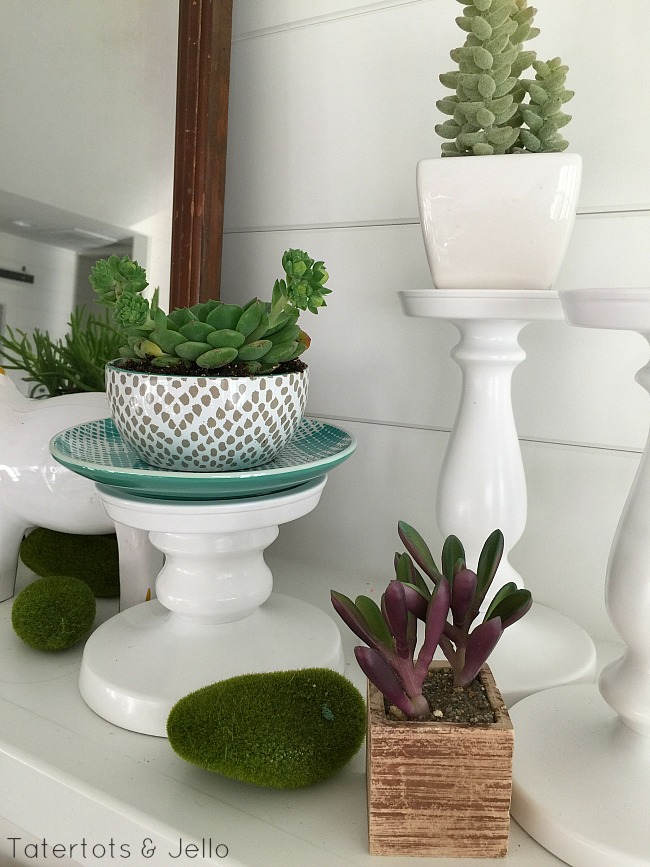 I was going to arrange them all in a row on a window sill, but I put them on my mantel and loved the way they look against the white shiplap walls in my family room. I arranged them on different height candle sticks that I've had forever from Ikea.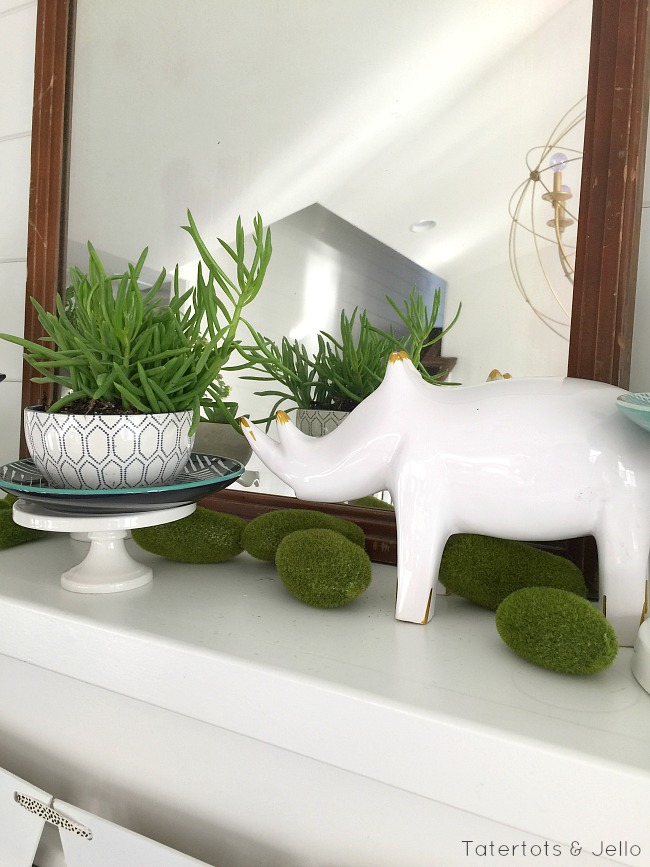 And then I had a bag of moss rocks from Michaels and I added that to the mix. The last thing I did was I added this vintage mirror that I found at a garage sale a few years ago.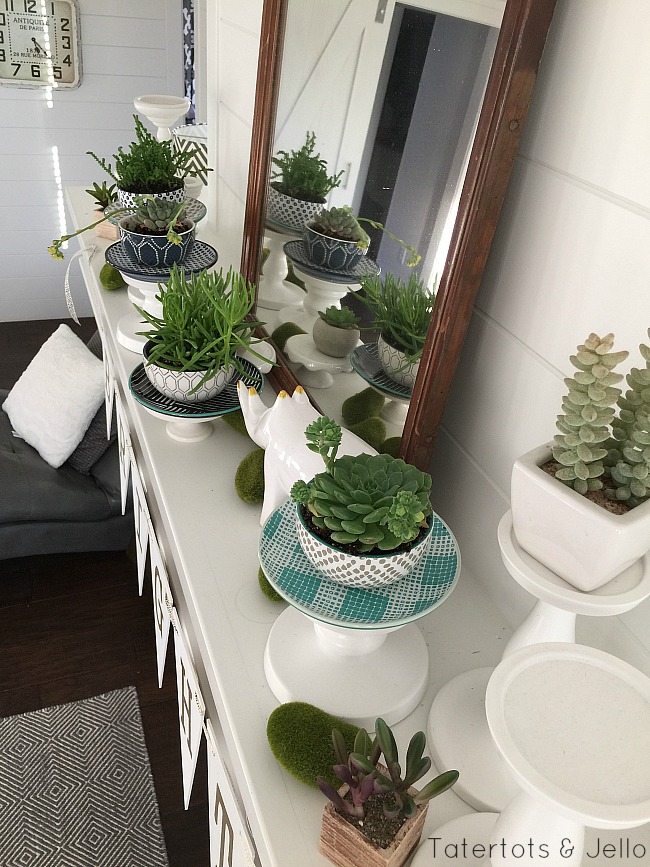 And I love the way it looks. The mantel says Welcome Spring. And the banner underneath is my word of the year – BRIGHT.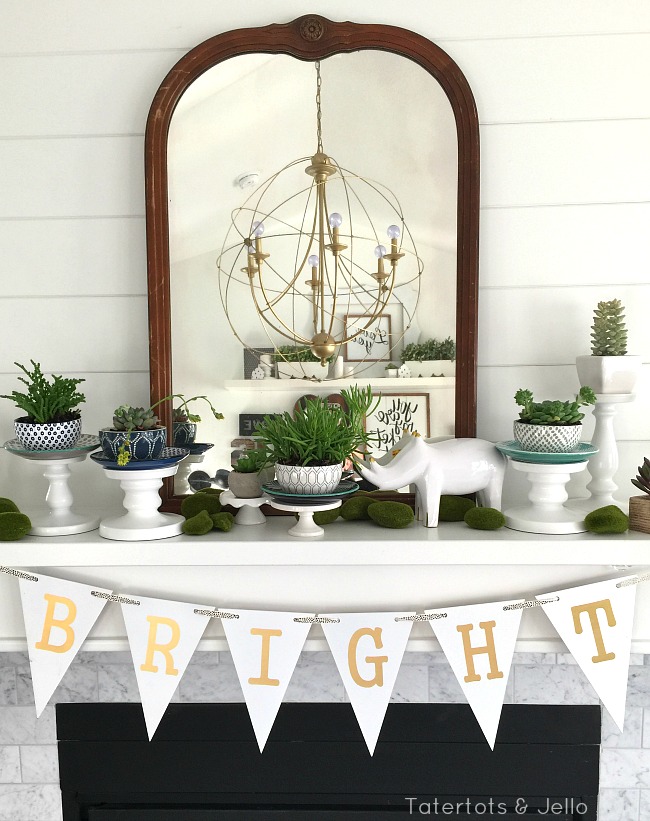 I really think it is a bright little focal point at the cottage. I just love it.
Have a BRIGHT day!
xoxo