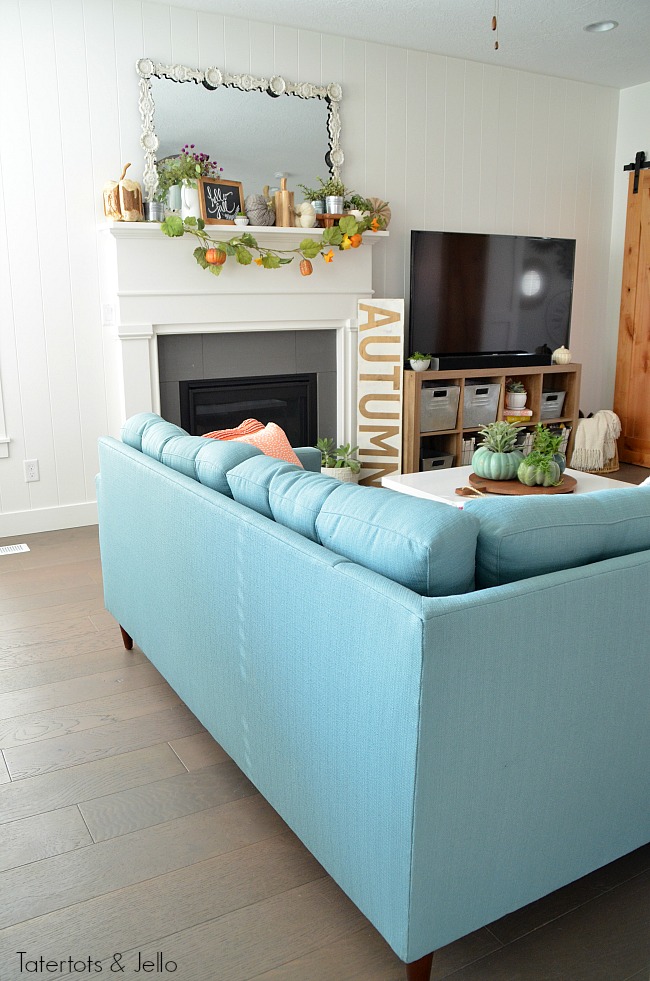 ---
Simple Autumn Mantel Decorating Ideas
---
It's still 90 degrees here but I am ready for Fall. I thought maybe if I decorated for cooler weather, it would come?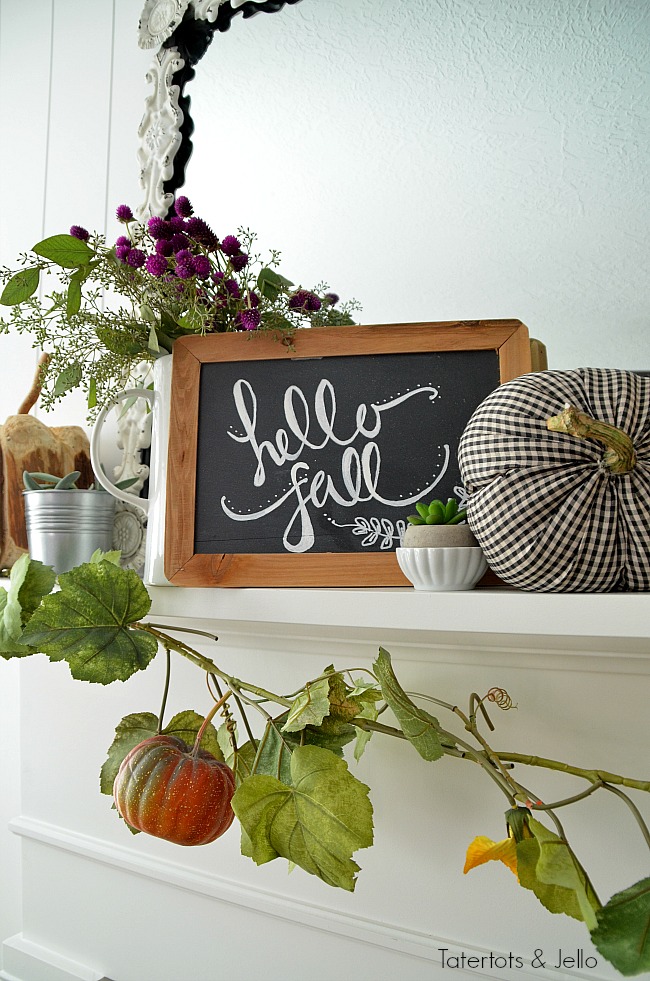 LOL. Seriously though, with everything that has happened over the past couple of years I really discovered that I want to simplify my life and focus on my kids and spending time with them. Of course I still want a beautiful home and to celebrate the seasons – that's who I am. I brought a few of my Autumn projects out to celebrate Fall and created a Simple Autumn Mantel.
---
Simple Autumn Mantel Decorating Ideas
---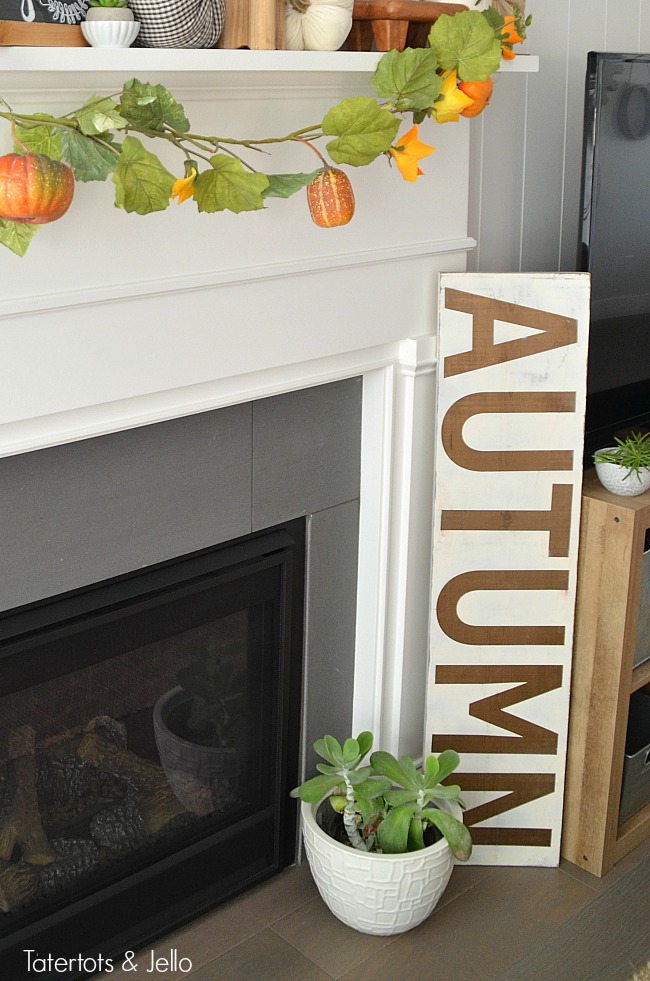 Add a Giant Sign. I created this giant typography sign to usher in the cooler season. The sign is a pine shelf you can get at your local hardware store. You can have it cut right at the store – just let them know what length you want it cut. This sign is about 50 inches tall. I used my craft cutting machine to cut the letters. Then I spray painted the board gold underneath and when the paint was dry I attached the letters and then spray painted the sign white and peeled the letters off revealing the gold paint underneath. I have the full tutorial in the link above. Just click and it will take you to the tutorial!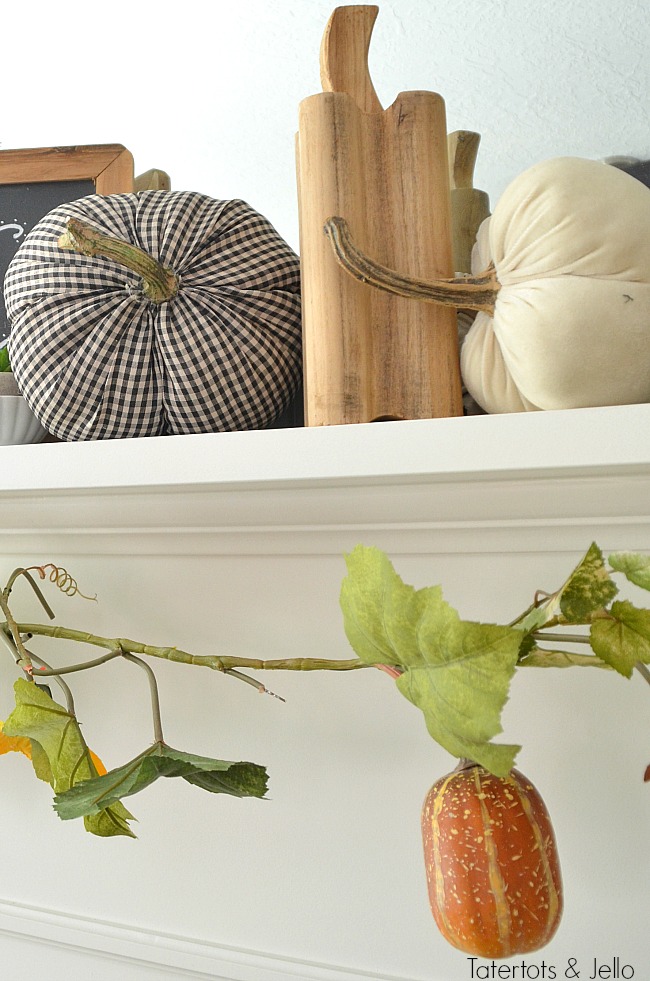 Pumpkins. Add an assortment of fabric and wood pumpkins. I love the different textures brought in with fabrics and finishes like wood and ceramic.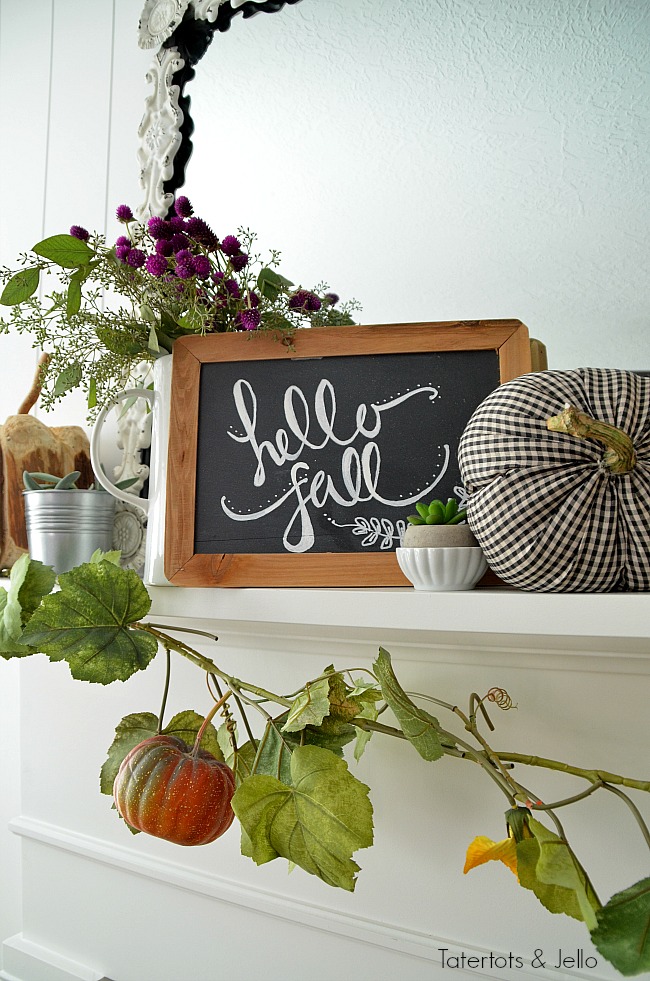 ---
Simple Autumn Mantel Decorating Ideas
---
Create something unique. I wrote a new saying on our little chalkboard. So easy! Using a chalkboard pen makes the lines so much crisper and brighter.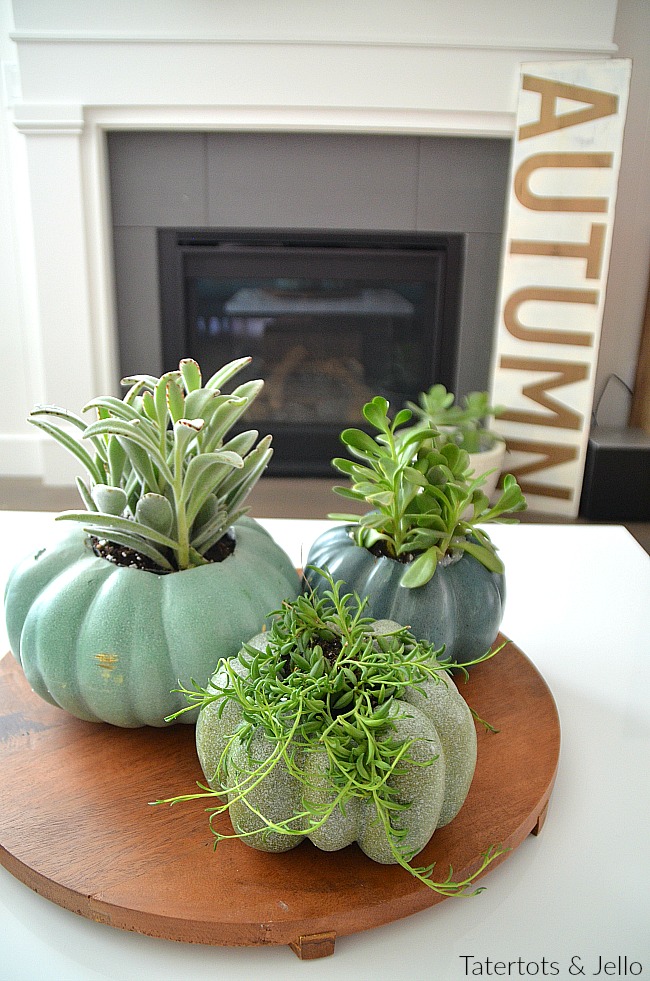 Bring in seasonal, natural elements. I also love my little pumpkin succulent planters that are on my coffee table. Bringing natural elements is a great way to add warmth and texture to your home. I also added some fresh flowers on my mantel. Bringing in natural elements of fall could include real pumpkins, branches, fall leaves and foliage in fall colors – yellows, oranges and browns.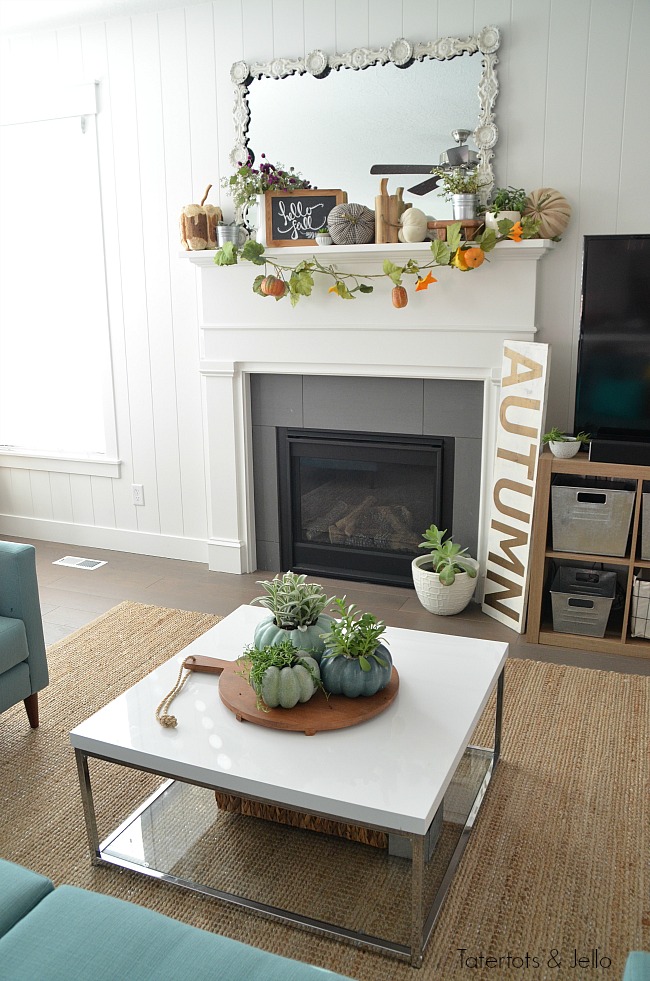 ---
Simple Autumn Mantel Decorating Ideas
---
We are excited for cooler weather, the start of football season, apple donuts, fire pits and more!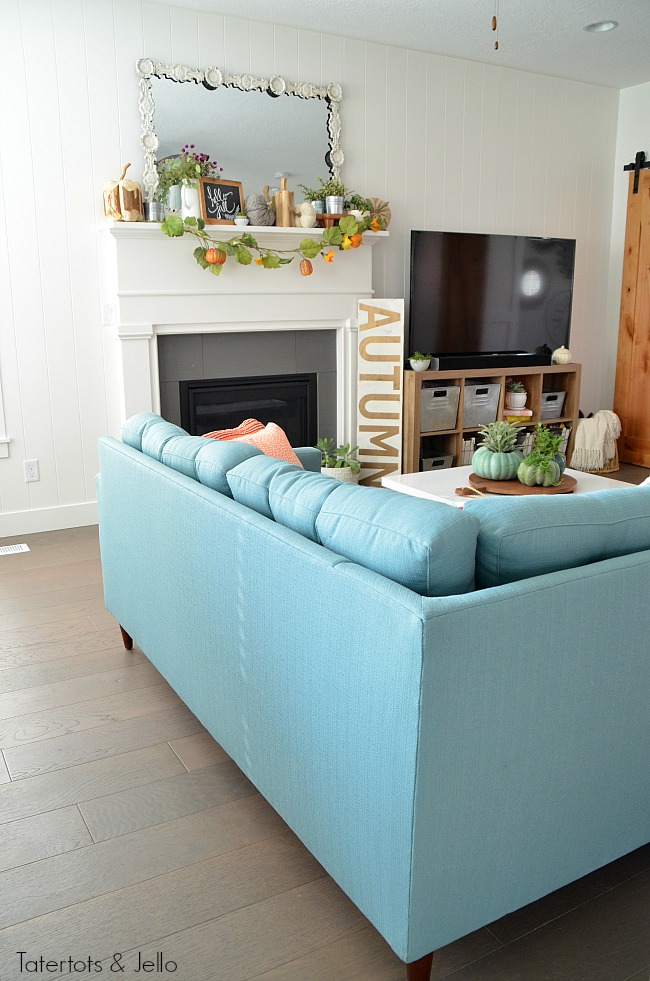 What is on YOUR to-do list for September. I loved this list from Paper & Glam.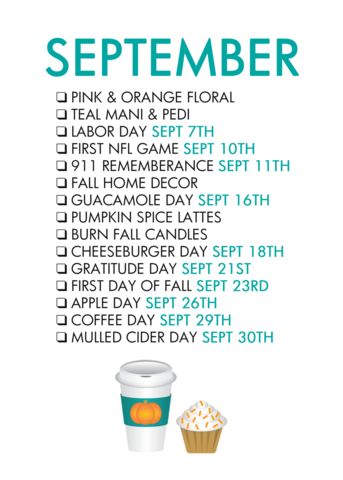 Have a beautiful day!
xoxo