Can you guys believe that it's almost AUGUST??? Where has the Summer gone?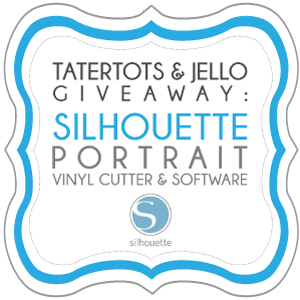 I would be sad, except that my favorite time of the year is coming up!! Halloween, followed by Thanksgiving and Christmas. I can't decide which one I love most. SO fun!! I am so excited to get started on holiay crafts and decor. And that is why I am excited to be giving away my favorite crafting tool to one of YOU — a Silhouette Portrait!!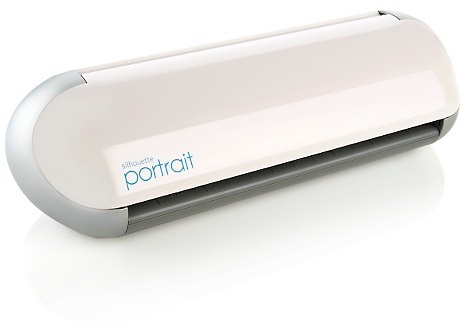 It's such a great tool. I know I've talked about it so much, but I truly do love it and use it all the time. More about the giveaway in a minute, but first — Silhouette has just unveiled some new products that look amazing. Check them out — including kraft paper, glitter sketch pens, adhesive-backed cardstock, foil papers and you can even make your own stamps now. SO cool!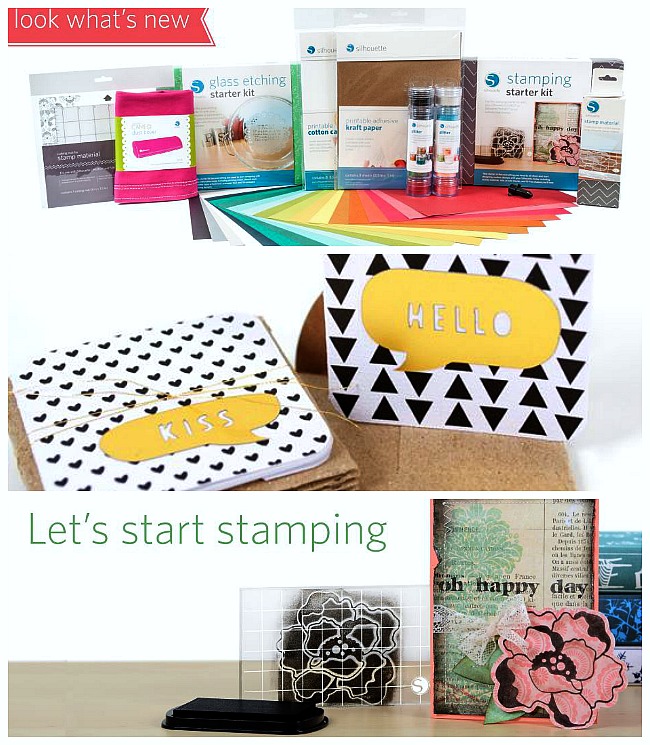 And here are just a few projects I have made using my Silhouette to give you an idea of what you can do with the machine: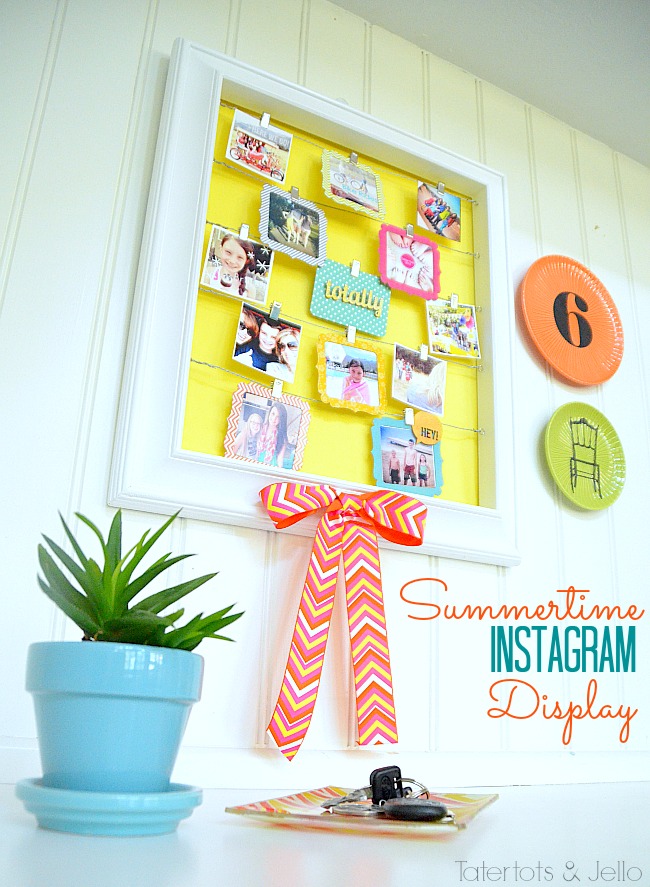 I cut out some vinyl and put it on plates to go with my Instagram Display – so easy!!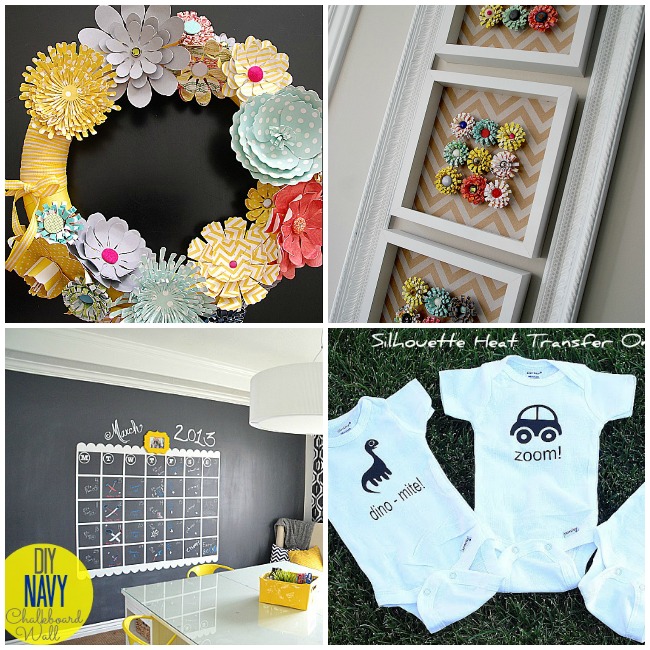 Paper Wreath Giant Chalkboard Calendar Wall Paper Flower Specimen Art Baby Onesie Gifts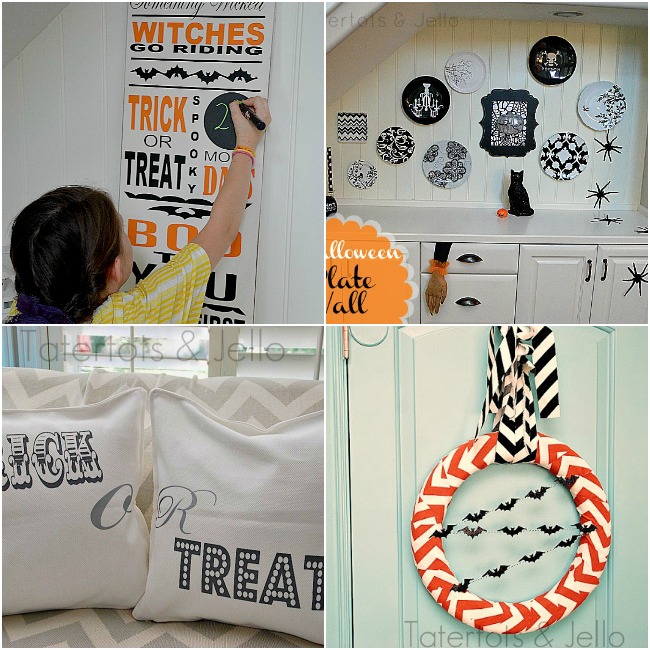 Halloween Pillows Halloween Chevron Wreath and Bat Garland Spooky Plate Wall Halloween Plate Wall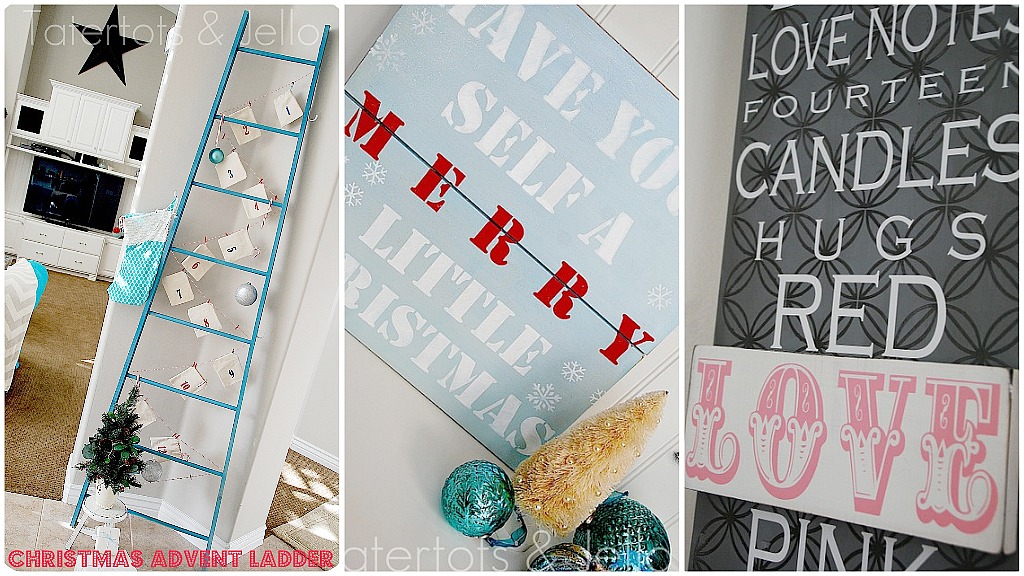 1. Christmas Advent Ladder 2. Christmas Stenciled Sign 3. Valentine Jumbo Subway Art
1. Be Grateful Sign 2. Be Thankful Bunting and 28 activities 3. Gobble Gobble Pillow 4. Stenciled Damask Lampshade 5. Pennant Pantry 6. Let It Snow Specimen Art 7. Be Thankful sign out of old window 8. Here Comes The Sun Chevron Sign 9. Christmas Subway Art Pillow And don't miss out on this awesome disount — only until July 29th: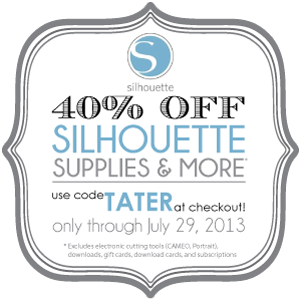 Silhouette has their accessories 40% off for TTAJ readers, which is an amazing deal. And it only happens a couple times of the year, and only through June 29! So if you need some supplies, check it out. And it's also a good time to try some new products — like the sketch pens or making your own stamps!! Or maybe you want to try the new glass etching starter set, or the printable canvas! Just visit Silhouette and use the code "TATER" at checkout! (Note the fine print: Sale ends July 29th, 2013 at 11:59 PM Pacific Time (PDT). May not be combined with any other offers or discounts. Discount valid only at silhouetteamerica.com. Shipping from silhouetteamerica.com is available within the United States only. Excludes Silhouette CAMEO®, Silhouette Portrait®, downloads, download cards, subscriptions, and gift cards. Rain checks not available.) And now on to the giveaway!!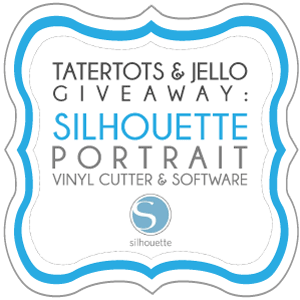 a Rafflecopter giveaway
Good luck, and don't miss your chance to stock up on supplies if you already have a Silhouette!
xoxo

(Note the fine print: Sale ends July 29th, 2013 at 11:59 PM Pacific Time (PDT). May not be combined with any other offers or discounts. Discount valid only at silhouetteamerica.com. Shipping from silhouetteamerica.com is available within the United States only. Excludes Silhouette CAMEO®, Silhouette Portrait®, downloads, download cards, subscriptions, and gift cards. Rain checks not available. This post sponsored by Silhouette; see my disclosures.)