After my Post-It Note printing tips and my Post-it Note Chore Chart, I got a lot of questions about how to print Instagram photos like I used in my chore chart: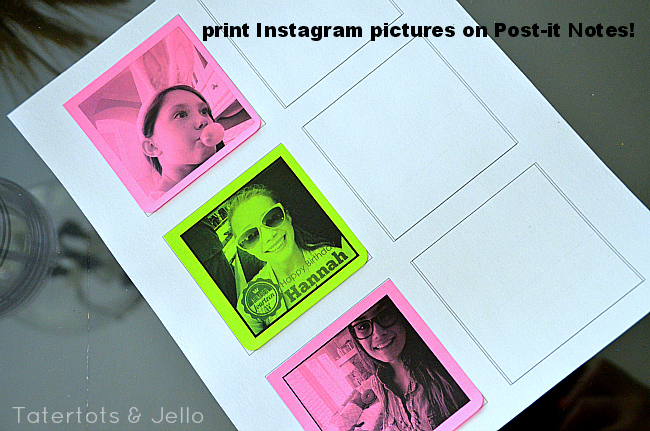 I'll show you how I printed these Instagram photos for my chore chart, and then I'll give you a couple of other tips for printing your Instagram photos.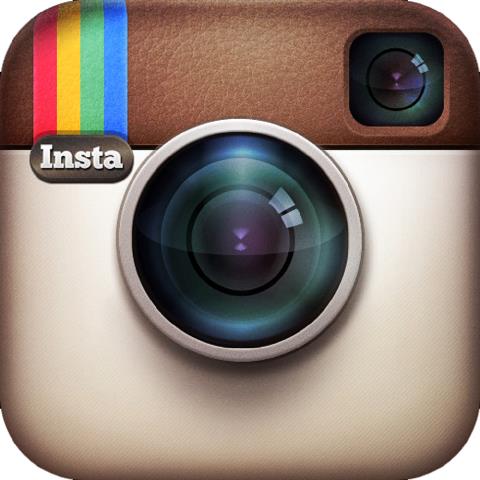 Note: these tricks will work for printing any photos on Post-It Notes, but the other tips I'll show you are specific to Instagram.
Here's how to do it:
Downloading Instagram Pics
The challenge with printing Instagram pics at home is that the Instagram site doesn't let you easily download your pics.
There are a couple of ways, however, to get your pictures out of Instagram so you can play with them.
Thanks to Persnickety Prints (more about their fabulousness later), I tried a cool web app called Instaport. It's a bit tricky, but if you're even a little computer savvy you'll have no problems. You just log in with your Instagram credentials, choose your export options, and download your pics to any folder on your computer!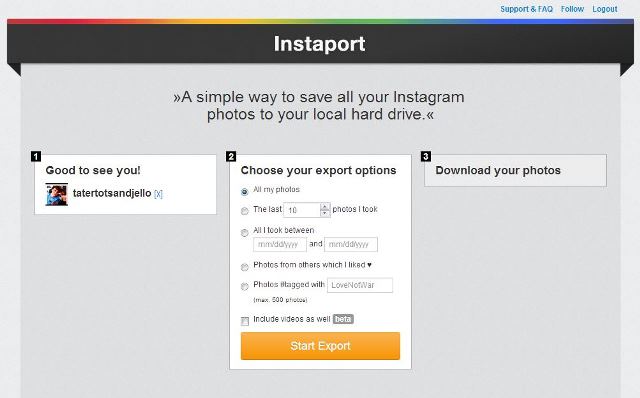 Alternately, you can simply take a screen capture.
Just open your web browser and go to instagram.com.
Then, log in and go to your picture feed (the list of pictures ) anc click on the picture you want to copy, so you see a window like this: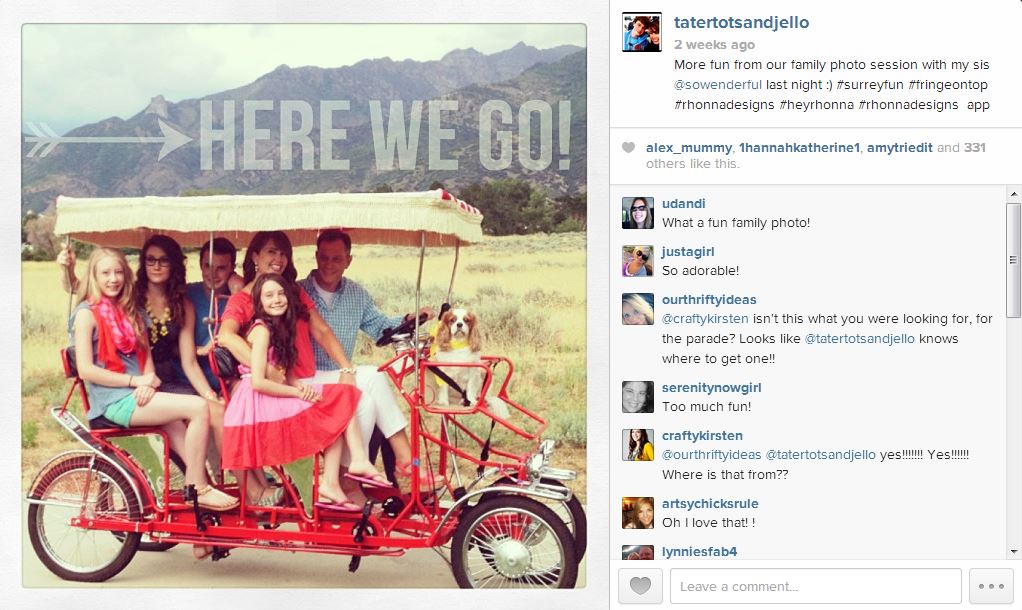 If you're running Windows 7, hit the Windows key and type "snip" (no quotes) and press Enter to open the Snipping Tool. It will immediately want to take a screen shot, so click "cancel" and click the arrow next to "New", then choose "Rectangular Snip."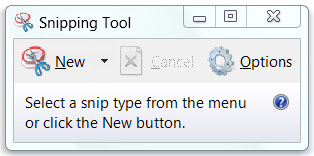 (Image from Microsoft.com)
Make sure your photo's visible on your screen and click "New." Click and hold to draw a rectangle from one corner to the diagonal opposite, then let go. Snipping Tool will open with your screen capture. Click "Save" (the picture of the floppy disk), and give your picture a name. Repeat to save all the Instagram pics you want to print.
In Windows 8, you'll do about the same thing, but find Snipping Tool by making sure you're at the main Start screen (with all the tiles) and just start typing "Snip."
In Mac OSX, press Command (⌘)-Shift-4, and drag the crosshair pointer from one corner to the diagonal opposite. The screen capture will save to your desktop.
Repeat this process to get as many images as you need.
Tip: If you can capture your images in as close to a square as you can, your life will be easier. Just a tiny bit easier.
Printing Instagram Pics
On Post-It Notes or Just Paper
I made you a template in Microsoft Word to make this easier, so download it now. It looks a lot like my printable for printing on Post-It Notes but you can actually add your own pictures. Microsoft Word is not the best for page layout, but it will work for this.
Now, load the simple Word template in Microsoft Word (or Pages or whatever you use). Print that template now so you have something on which to stick your Post-it Notes. I found that the Post-it Notes with "Full Adhesive" work the best for me for this trick.
Now, click inside the first box and choose Insert Picture. Choose one of your Instagram screen captures and click OK.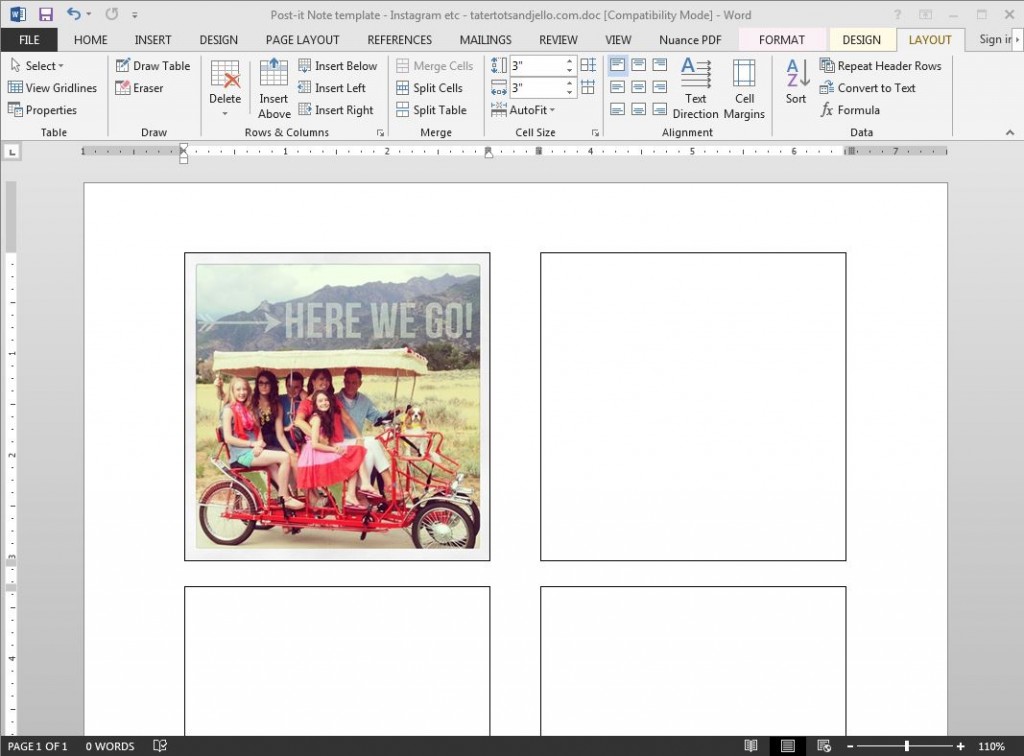 Resize the image so it fits inside one of the three-inch boxes.
Tip: If you have a color printer but want it to print in black and white, in my version of Word there's an option in the "Picture Tools: Format" toolbar called "Recolor." You can select your picture, then choose Recolor from that toolbar and choose Grayscale.
Just repeat that process for every image you want to print. If you just want the images themselves to print, then just print the page. If you want to print on Post-it Notes, using my tips from last Friday, cover the blank squares on the sheet you printed with six Post-It Notes and put it through the printer ADHESIVE SIDE FIRST.
And there you go! Instagram on Post-it Notes — from your printer!
You can use this idea to get Instagram pictures to be any size you want — just resize the images in a blank Word, Microsoft Publisher, or any kind of document editing app to the size you want and print them on your home printer.
I used this trick when I wanted pics in a specific size and printed them on my home printer for this project: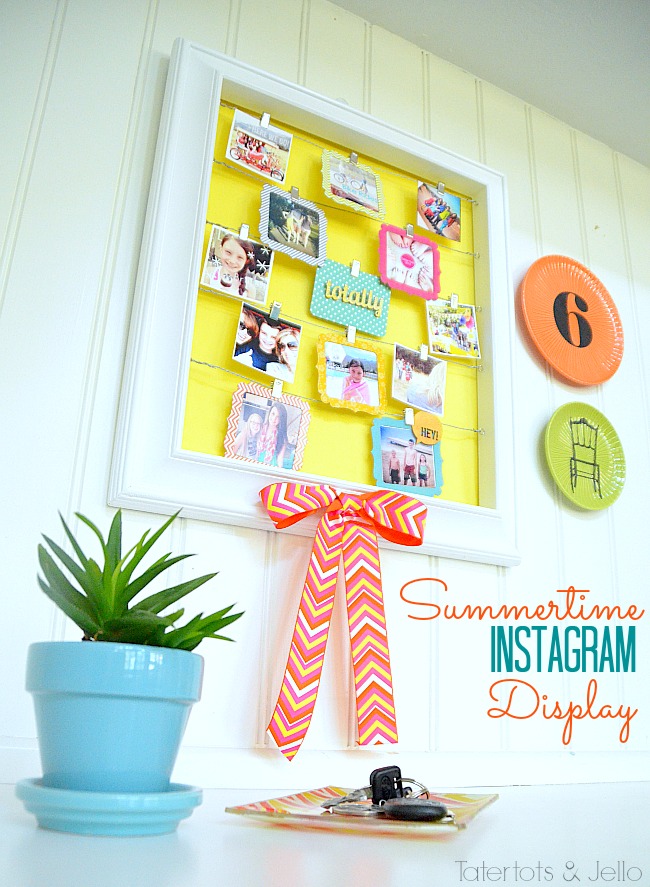 Other Instagram Printing Options
But when you want even better quality, or don't want to mess with this, there are a couple of other ways to print Instagram pics, too.

I love Persnickety Prints — they are persnickety about quality! They give you personal attention and make sure your photos look their best. They have some really amazing and unique Instagram printing options, like huge collages and 5×5 "Instabooks." They do an amazing, high-quality job and have excellent, step-by-step directions for printing from Instagram. (Hint: it's not straightforward.) They also have finishes on their photos that you will not find other places — like pearl and their mini Instagram books are so cute. Check them out!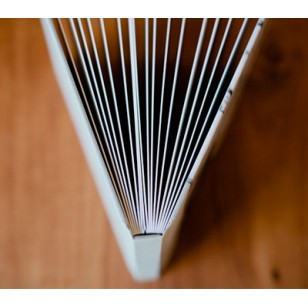 Persnickity Prints also has a whole section on their blog with freebies you can print off, along with your Instagram pictures to create awesome photo albums.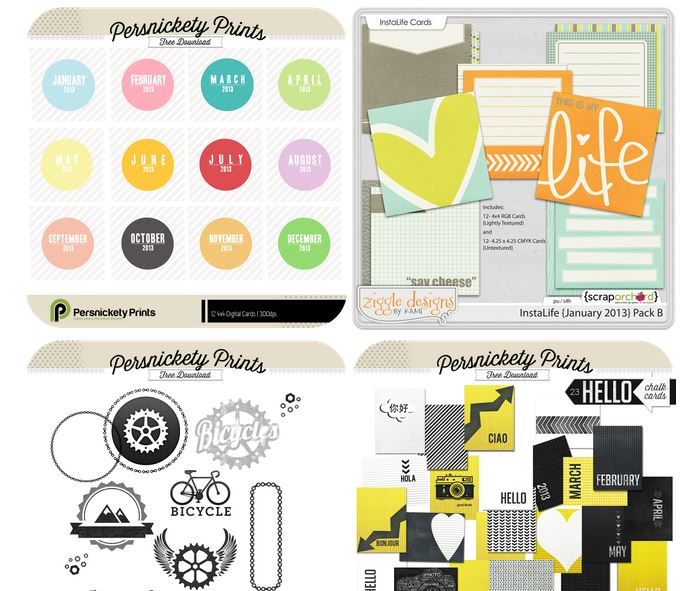 If you need super quick prints from your Instagram photos, you can print them at Walgreens, too. You can use the directions above to get your Instagram pictures, or, if you have an iPhone, you can use an app called Printicular to print directly from your Instagram feed to your local Walgreens. It's not that great of an app, but it works, and you can often have your prints ready in an hour. Walgreens prints don't look super great, but i if you just need cheap and fast, they're a good choice.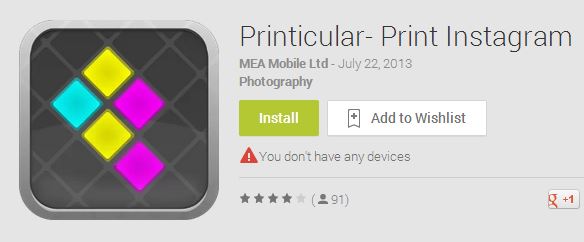 I actually used the easy Printicular/Walgreens trick when I was at a baseball game and remembered that I wanted some images for a project the next day. Yes. I like to plan ahead. I picked them up from my Walgreens on the way home and I used them on my beachy summer mantel:
There you go! Now go print out some of those Instagram memories and create something 🙂
What's your favorite Instagram tip?
xoxo

This post is not sponsored by anyone. I just like Instagram, Post-it Notes, and Persnickety Prints.