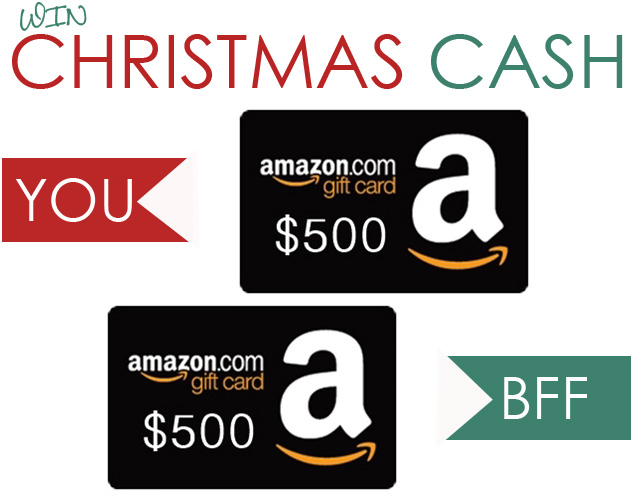 Got Instagram? Then WIN a $500 amazon card for you and one for your BFF!
I've teamed up with some fabulous friends — and we REALLY want you to spend our money this holiday season! We are choosing one winner to get a $500 Amazon gift card and then having them choose their BFF (Best Friend Forever) to win a $500 Amazon gift card too. TWO lucky people. Think of all the holiday cheer you could spread with that kind of a gift.
Enter below. (If you don't have an Instagram account the sign up is free and easy.)
We sure hope it's you!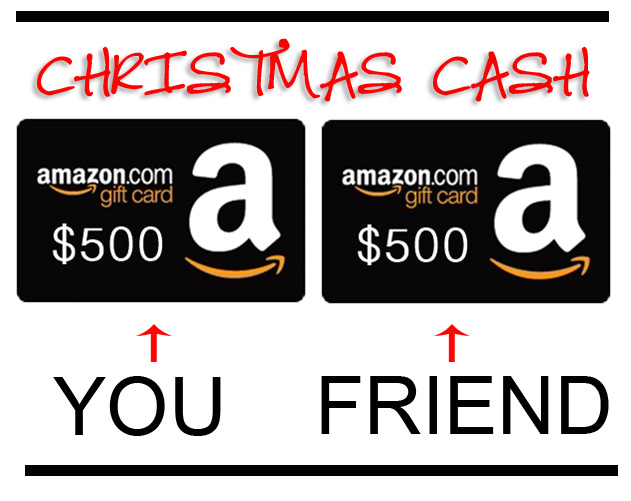 $500 for you. $500 for your BFF. Let's get this CHRISTMAS CASH GIVEAWAY STARTED NOW.

Giveaway ends on Friday, 12 Dec 2014 at midnight MST. Open to USA and Canada residents. Must be 18 years or older. See giveaway rules for complete details.
Thanks to all the sites for donating so we can make this giveaway possible. #thanksbloggers