Hygge Holiday Cards and Simmer Pot Potpourri Tags. Free printables to use this holiday season.
Hygge Holiday Cards and Simmer Pot Potpourri Tags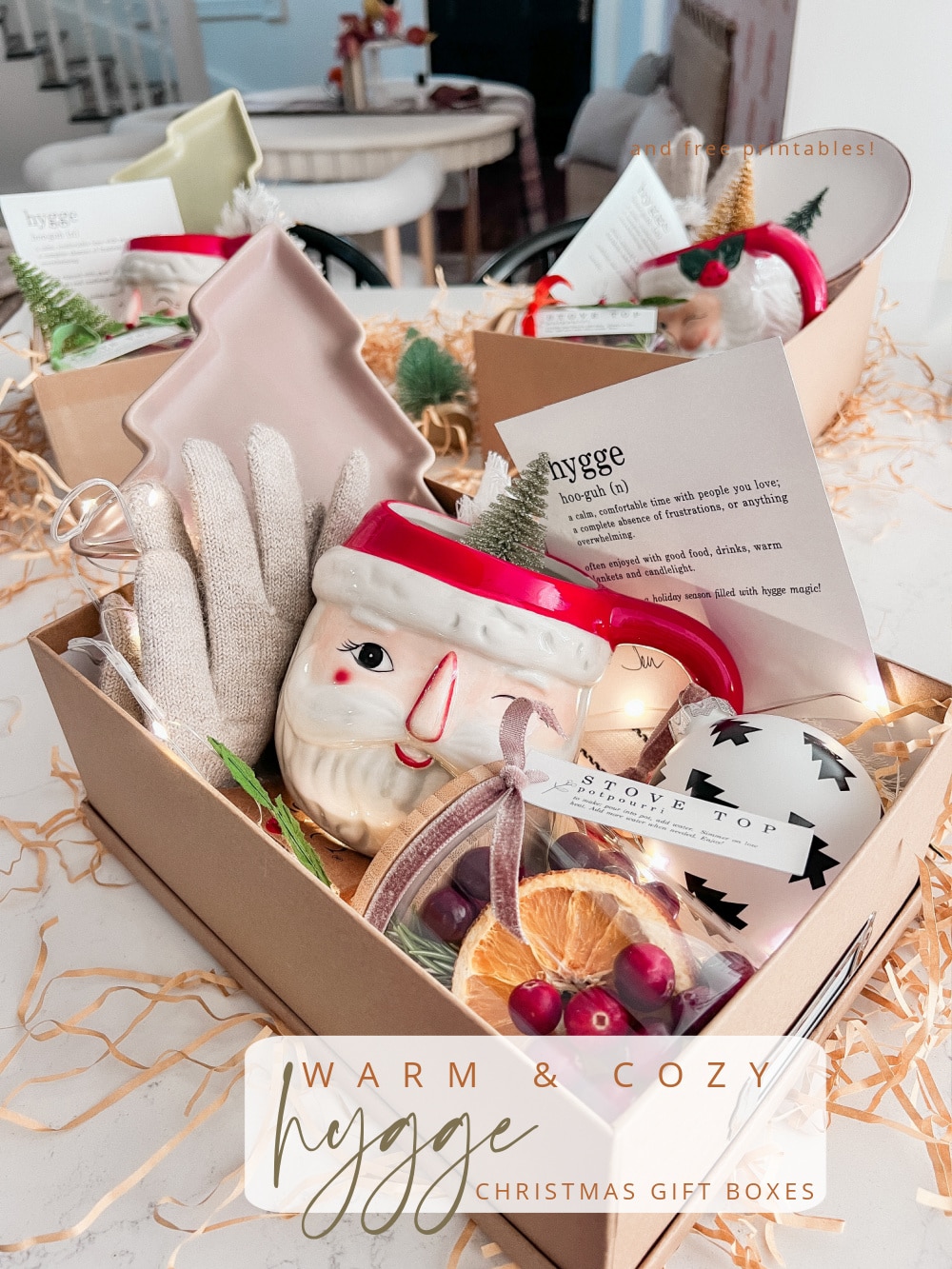 The holiday season is upon us, and what better way to celebrate than by infusing your festivities with the warmth and coziness of hygge? If you're unfamiliar with the term, hygge (pronounced hoo-ga) is a Danish concept that encapsulates the feeling of comfort, contentment, and an overall sense of well-being. It's about creating a cozy atmosphere and appreciating the simple pleasures of life. As the days get colder and the nights get longer, incorporating hygge into your Christmas celebrations can bring a special kind of magic to the season.
Warm and Cozy Hygge Gift Boxes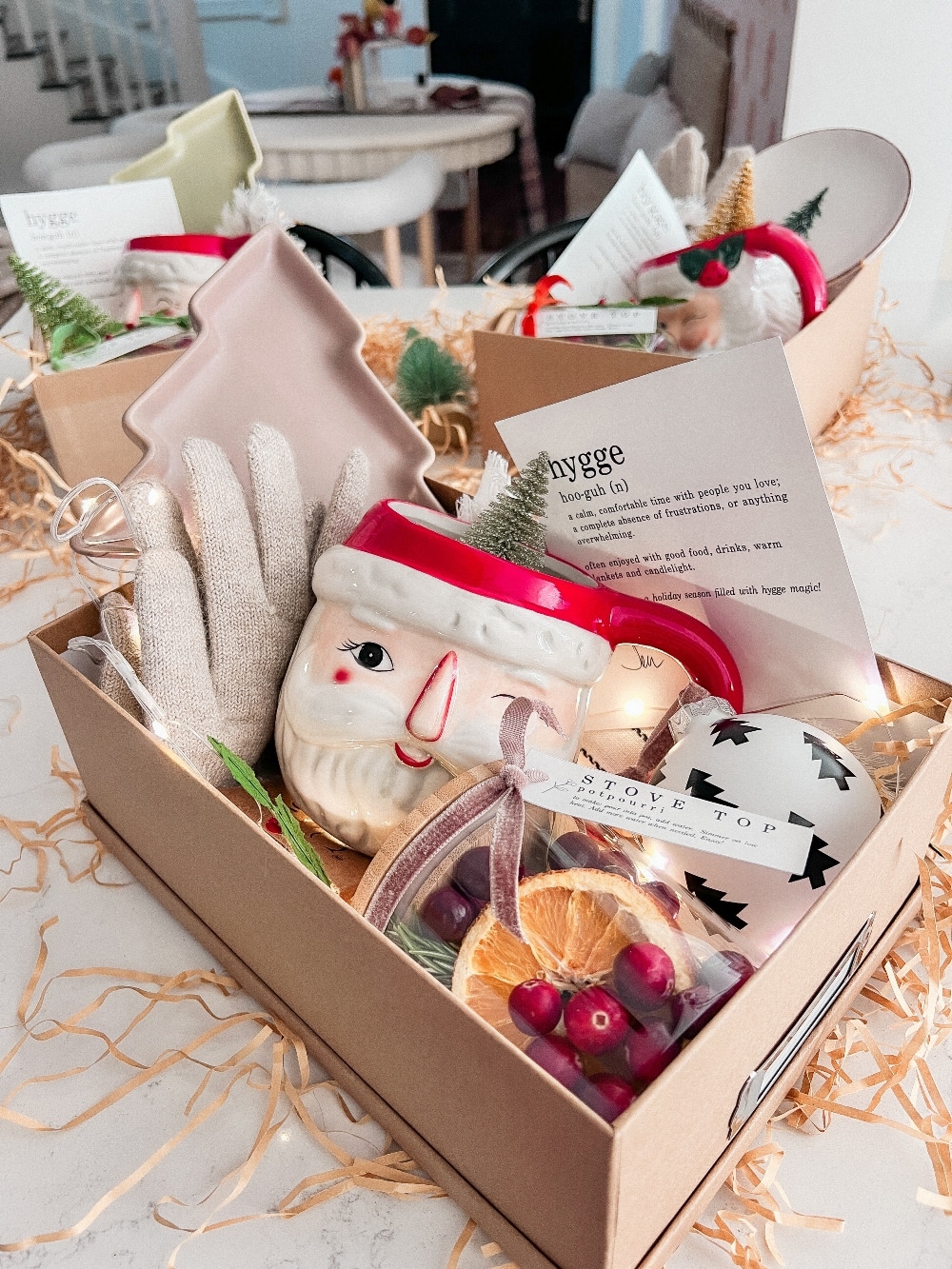 In a recent post, we delved into the art of crafting Warm and Cozy Hygge Gift Boxes. Now we're excited to share with you some delightful additions: free printable Hygge Holiday Cards and Simmer Pot Potpourri Tags. These charming printables perfectly complement the cozy vibe of hygge, making them a wonderful addition to your holiday festivities.
Hygge Holiday Cards: Sharing Warm Wishes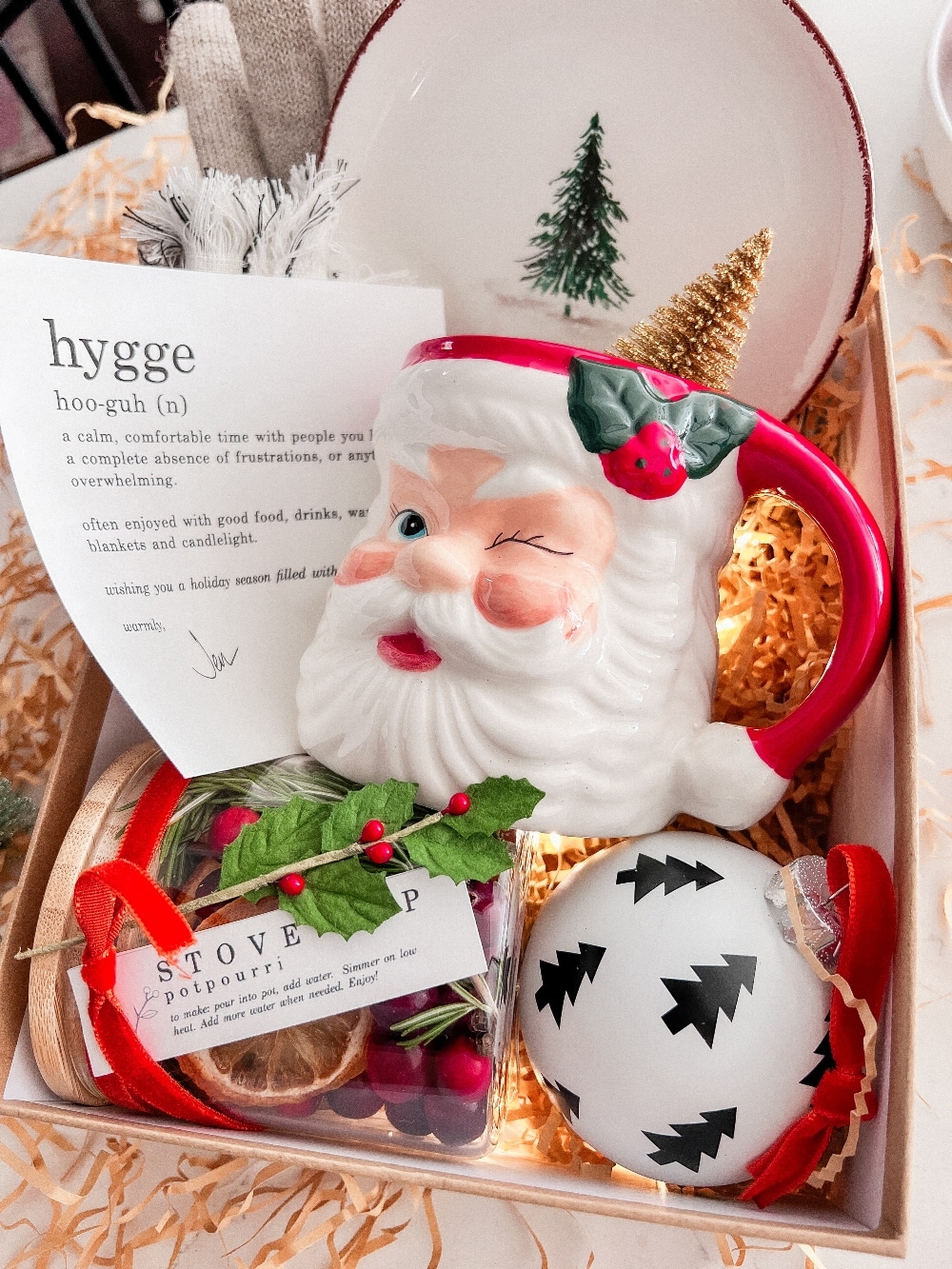 The Hygge Holiday Cards are designed to spread warmth and joy to your loved ones. Featuring heartwarming messages and festive illustrations, these cards capture the essence of hygge. Whether you're sending them through the mail or attaching them to a thoughtful gift, these cards are sure to make your friends and family feel cherished.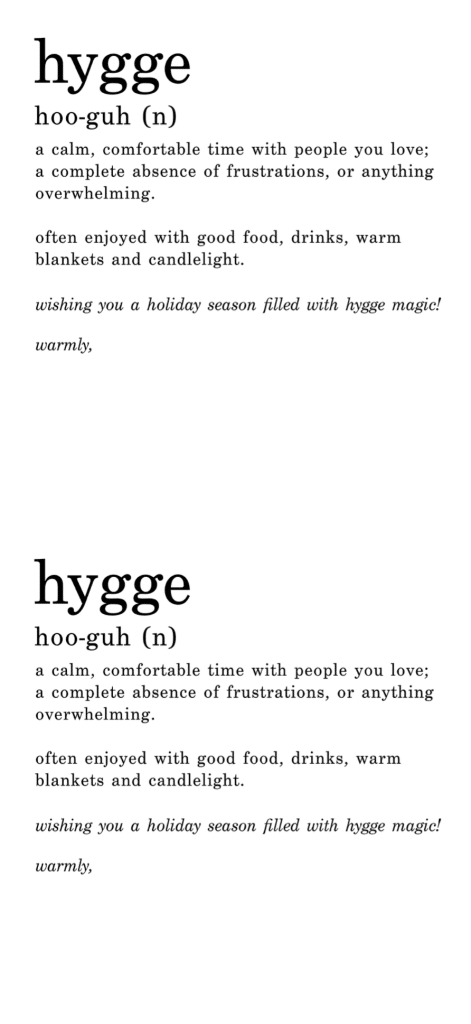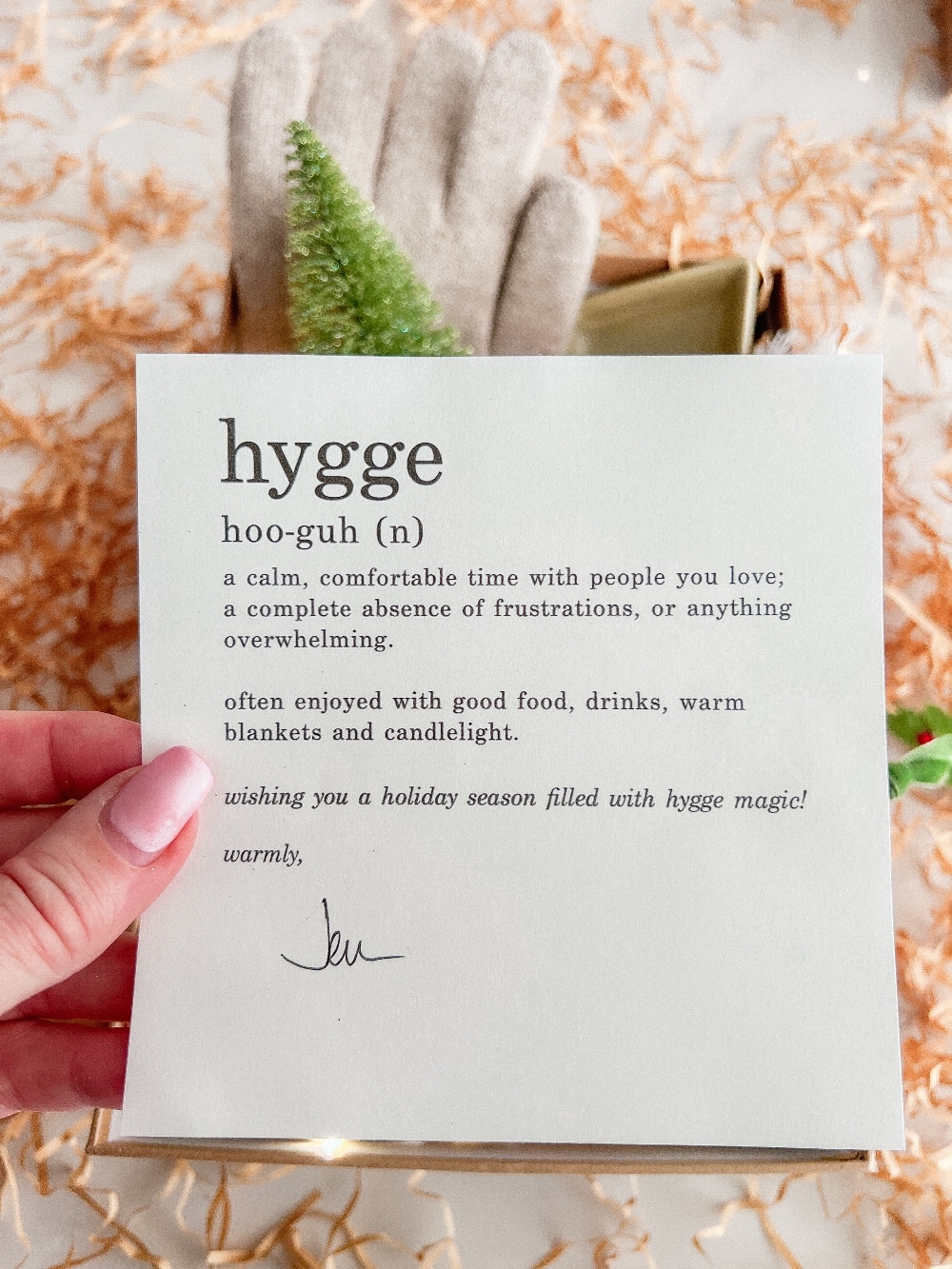 Simply download, print, and personalize your cards with heartfelt messages. The act of sending and receiving physical cards itself is a hygge practice, fostering a sense of connection and nostalgia.
Simmer Pot Potpourri Tags: Aromatic Ambiance
Enhance the cozy ambiance of your home with Simmer Pot Potpourri Tags. These printable tags are designed to accompany jars of homemade simmer pot mixtures. A delightful and aromatic addition to any hygge-inspired space. The tags include instructions on how to use the homemade recipe, which combines ingredients like citrus peels, cinnamon sticks, and cloves to fill your home with a comforting fragrance.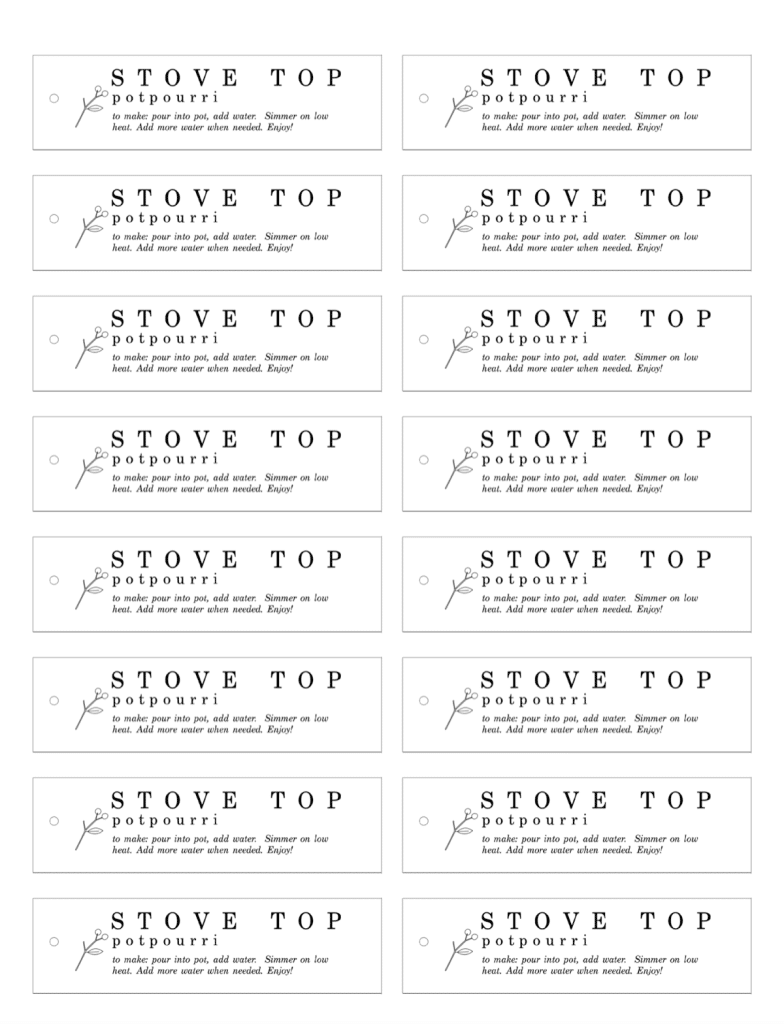 Download the Simmer Pot Potpourri Tags. Attach them to your jars, and consider gifting these aromatic treasures to friends and family. It's a simple yet meaningful way to share the hygge experience. And bring the scents of the season into the homes of your loved ones.
Why Hygge for Christmas?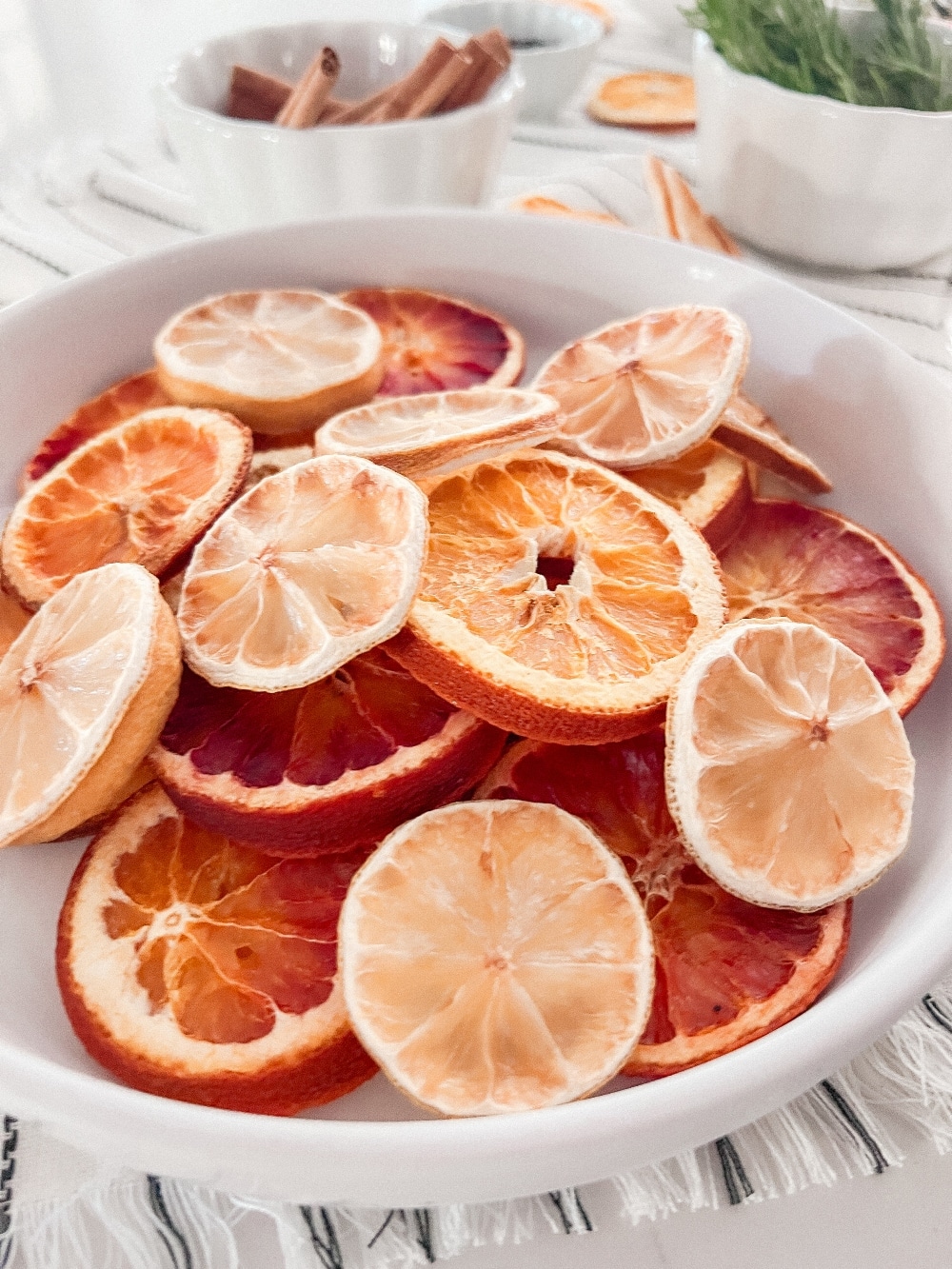 You might be wondering, why embrace hygge during the Christmas season? Well, Christmas is a time of togetherness, reflection, and creating lasting memories. Hygge perfectly aligns with these sentiments, encouraging us to slow down, savor the moment, and appreciate the joy of being surrounded by loved ones.
The winter season, with its chilly weather and long nights, naturally lends itself to the cozy principles of hygge. By incorporating hygge into your Christmas celebrations, you're not just decorating your home; you're creating a haven of warmth and connection. From the soft glow of candlelight to the laughter shared over a cup of hot cocoa, every hygge-inspired element contributes to a holiday season filled with genuine comfort and joy.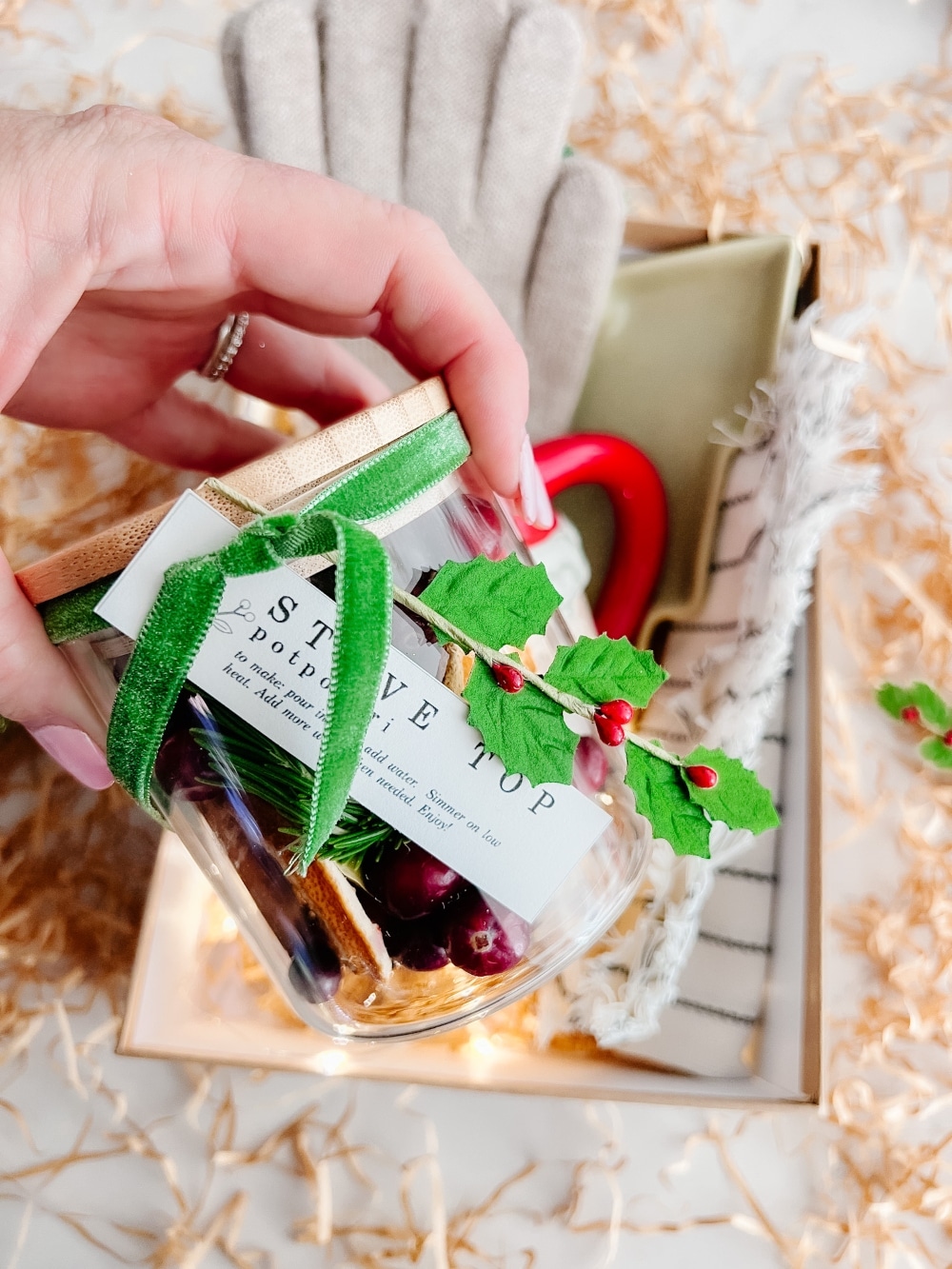 So, as you prepare for the festive season ahead, consider infusing your Christmas celebrations with the hygge spirit. Download the free printable Hygge Holiday Cards and Simmer Pot Potpourri Tags, and let the cozy magic of hygge weave its way into every corner of your holiday festivities. Embrace the warmth, savor the simplicity, and create memories that will be cherished for years to come. Wishing you a hyggelig holiday season!
Have a Creative Day!
xoxo