Childhood Favorite – Green Chili Cheese Egg Puff Casserole
I've talked a lot about the recipe book my mom gave me more than 20 years ago. It's filled with all kinds of recipes from my childhood. I decided to share those recipes with you and I started doing that last year. This is another childhood recipe that reminds me of idyllic weekend mornings, sitting at the table with our family in our warm and cozy kitchen in Michigan.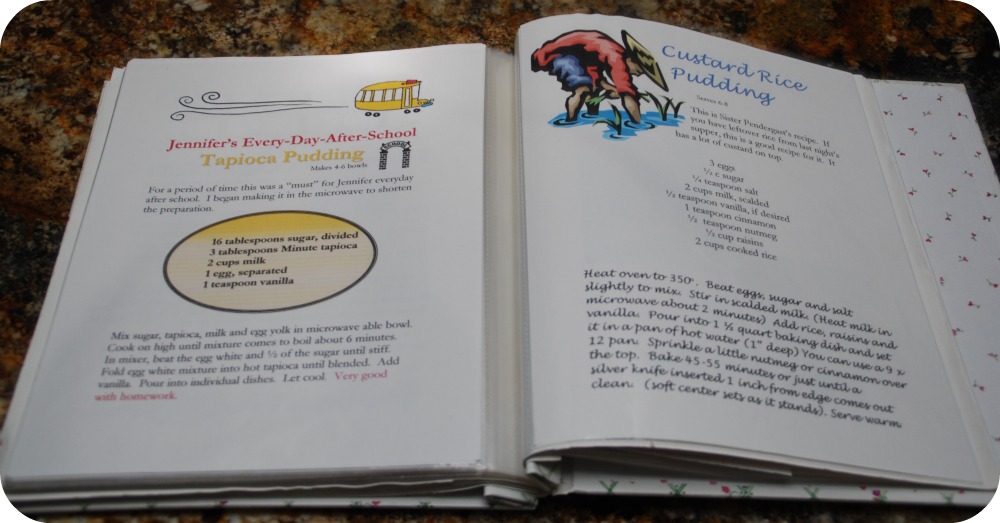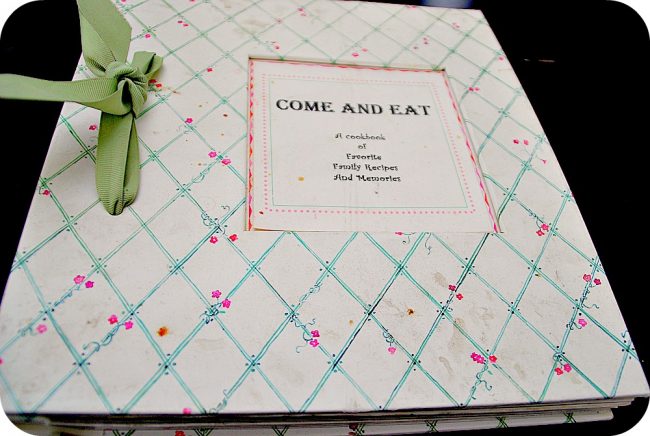 Green Chili Cheese Egg Puff is a casserole filled with gooey cheese and tangy green chilis. It melts in your mouth! I made it for our little Galantine brunch last weekend and I had requests for this recipe because it is SO good! You can't stop eating it at one piece! My kids love it too. The green chilis are tangy and add such a wonderful flavor combined with the melted cheese, but it's mild enough that kids will love it too!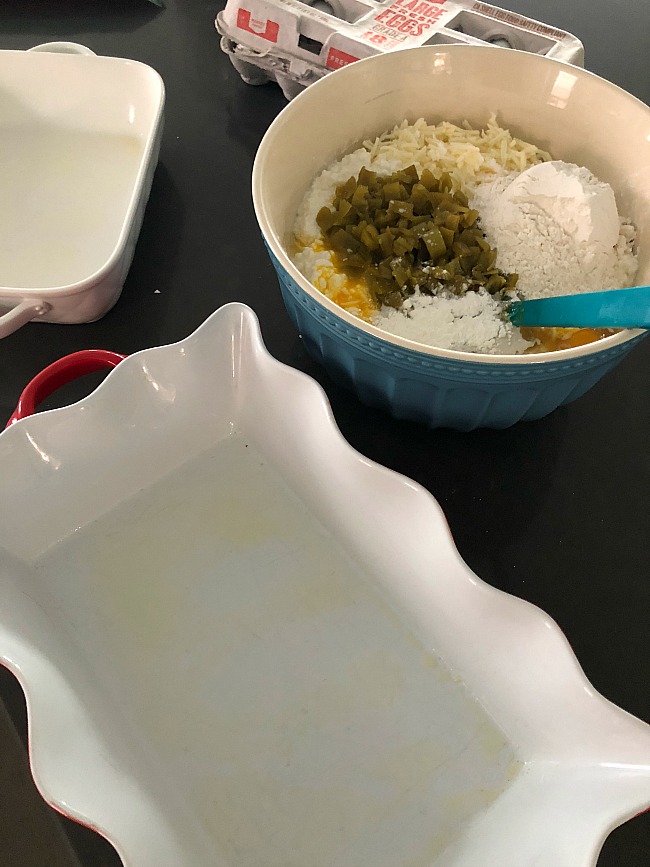 I also love that it's SO easy to make and my kids agree that it's the BEST egg casserole. You can make 3 or 4 at a time and keep them in the freezer to take to brunches and get-togethers. If you do freeze this casserole, get it out the night before and let it defrost in the fridge and then bake it the next day.
I divided the mixture to make two casseroles the morning I baked this – one for the Galantine's brunch and another one for my kids to keep at our house. So the picture above is the amount for one large casserole – I just divided it into two smaller casserole dishes. If you are making this recipe as ONE casserole – use a large casserole dish like a 13×9 pan. I knew the kids would get VERY upset if I made their favorite egg casserole and didn't make some for them too so I made a smaller casserole for them! LOL!!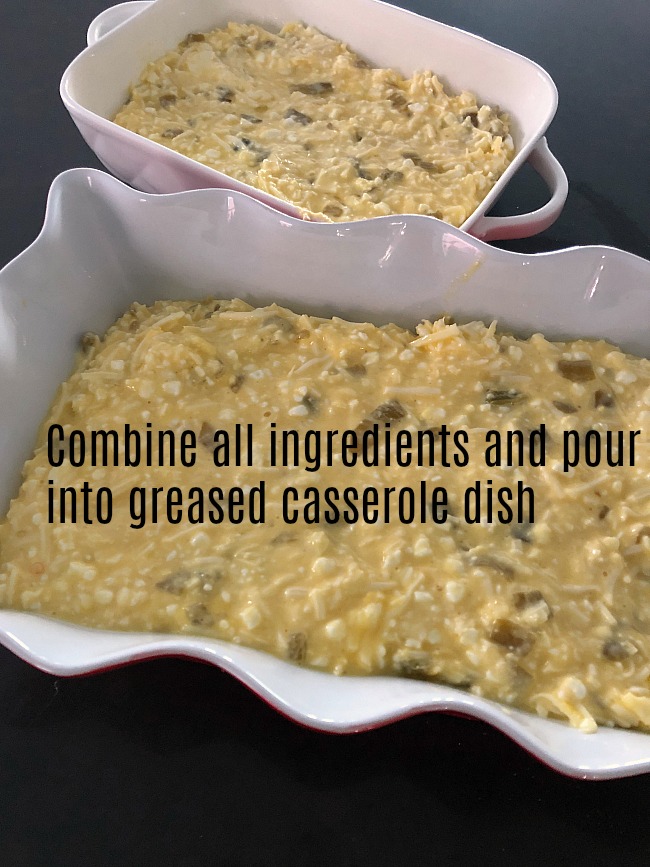 It also is great for dinner too! You can add cooked bacon piece to the top too if your family likes bacon. My son is vegetarian so I didn't add any meat to ours.
Here's the DELICIOUS recipe for Green Chili Cheese Egg Puff Casserole
Childhood Favorite – Green Chili Cheese Egg Puff Casserole
Recipe Type: casserole
Cuisine: breakfast
Author:
Prep time:
Cook time:
Total time:
Serves: 12
Green Chili Cheese Egg Puff Casserole – it's a childhood favorite that is the perfect casserole for any occasion. Freeze a few and get them out for gatherings and get-togethers.
Ingredients
12 eggs
24 ounces, cottage cheese (you can use full-fat or reduced-fat)
1 pound shredded Mozzarella or Monterey Jack Cheese
1 7-ounce can diced green chilies
1/2 cup butter
3/4 cup flour
1 teaspoon baking powder
(1/2 cup cooked, diced bacon optional)
non-stick cooking spray
Instructions
Preheat oven to 400-degrees and spray non-stick cooking spray on baking pan.
Mix all ingredients except bacon (optional) in a large mixing bowl. Mix well.
Pour mixture into a large casserole. Or two small casserole dishes.
Bake in pre-heated oven at 400-degrees for 15 minutes. After 15 minutes reduce the heat to 350-degrees and continuing cooking for an additional 30 minutes. If you are using two smaller casserole dishes your cooking time might be reduced.
After time has elapsed, check the casserole to see if it is done. You can do this by putting a fork into the middle of the casserole. If it comes out clean it is done. Also the casserole should be browned on top.
If you want to add bacon, sprinkle it on top of the casserole a few minutes before you take it out so it get hot in the oven.
Serve! You can add chopped chives on top or even a dollop of sour cream on each piece.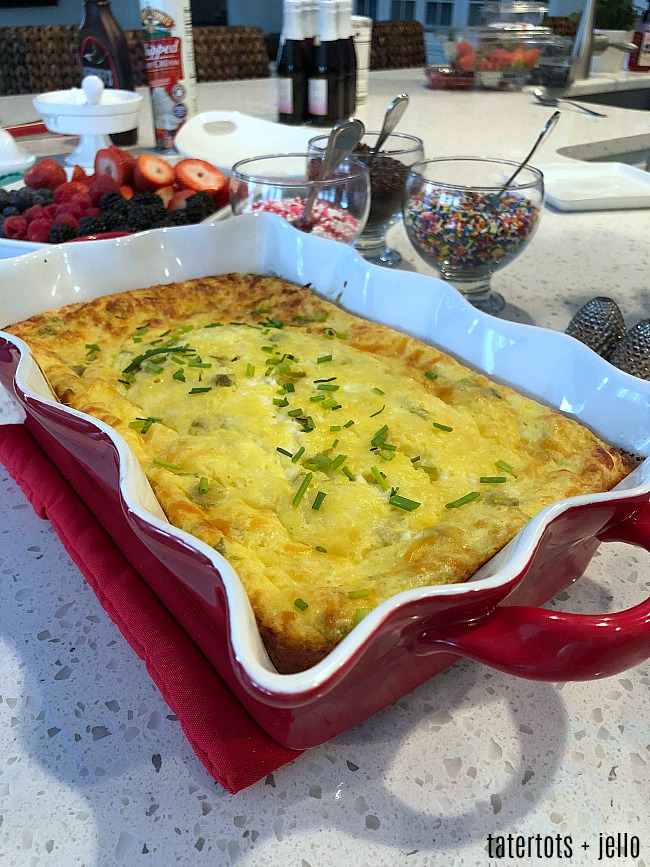 It's one of my all-time FAVORITE childhood memories and recipes. Give it a try! Here are a few other recipes from my mom's recipe book: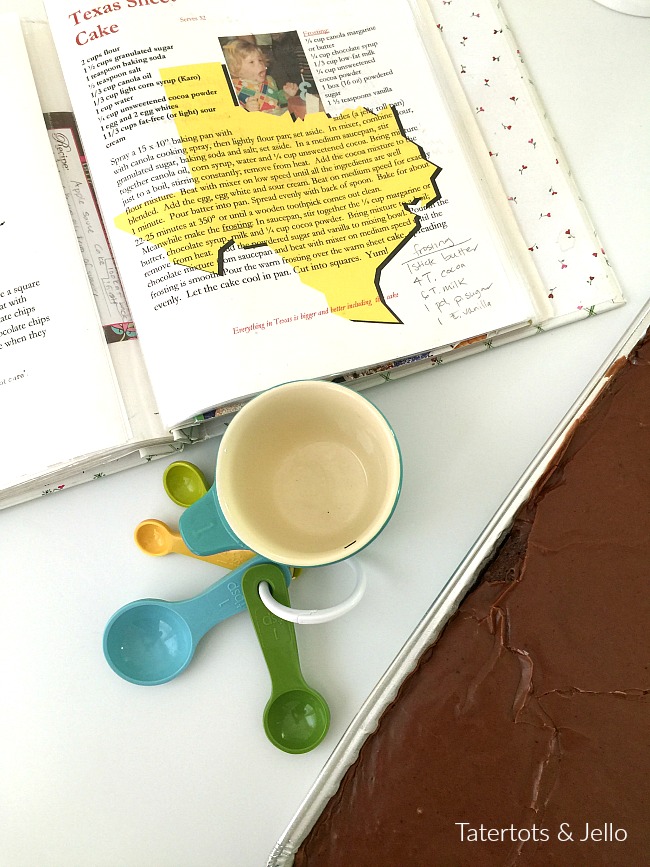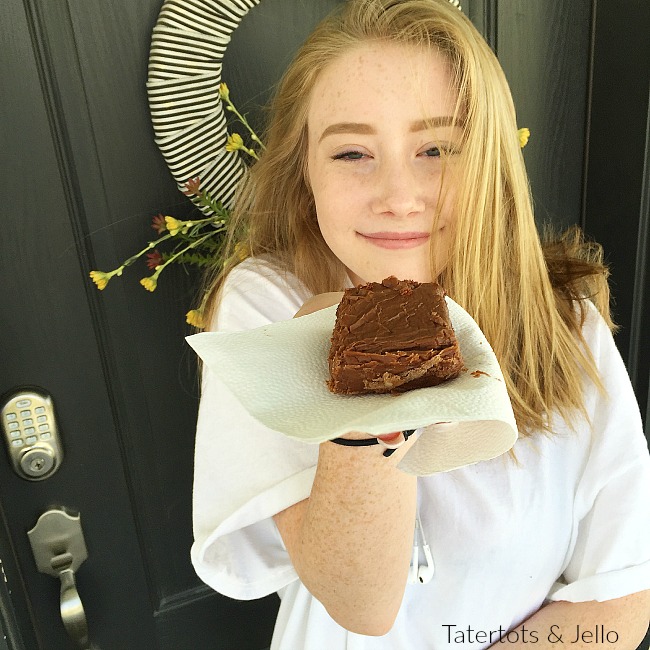 Childhood Favorite – Texas Sheet Cake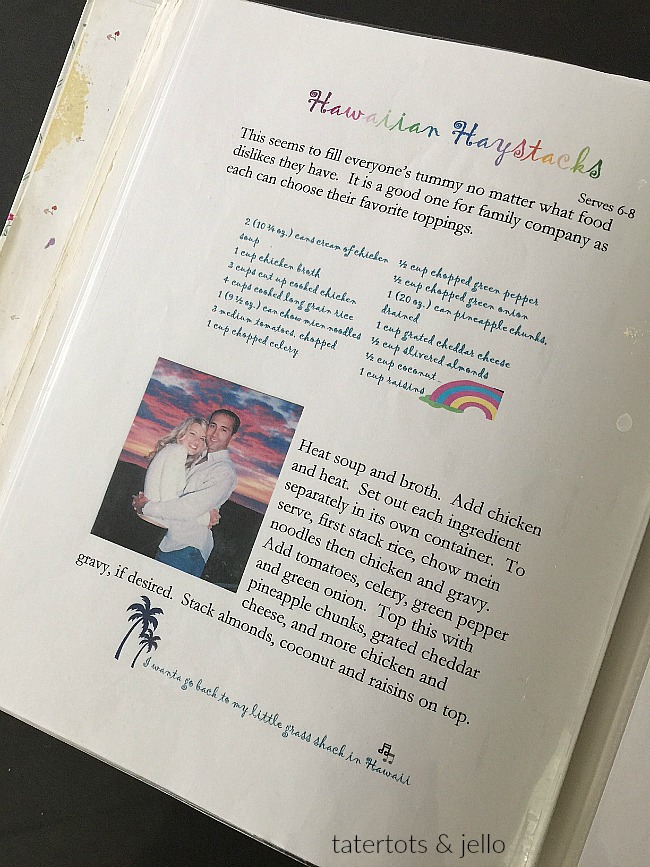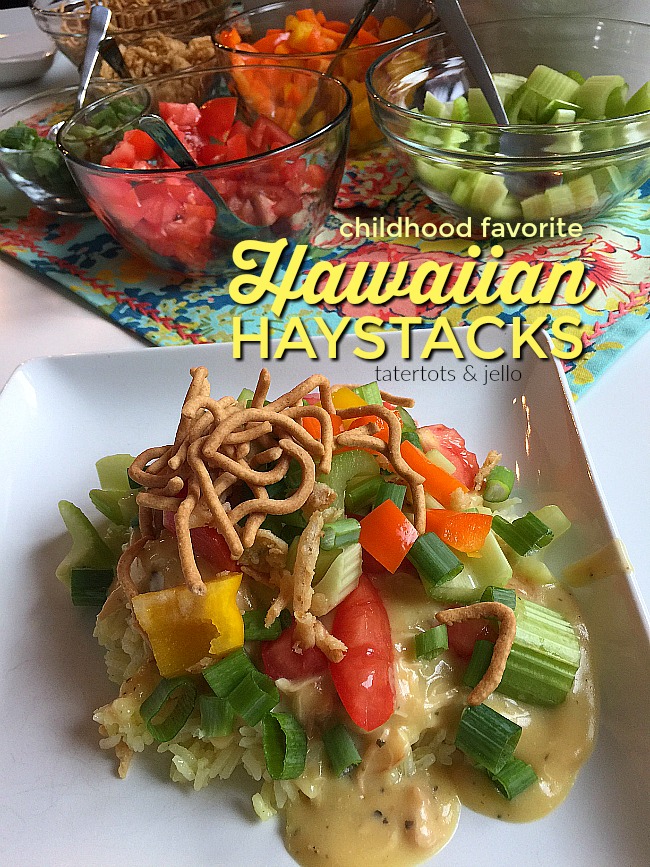 Childhood Favorite – Hawaiian Haystacks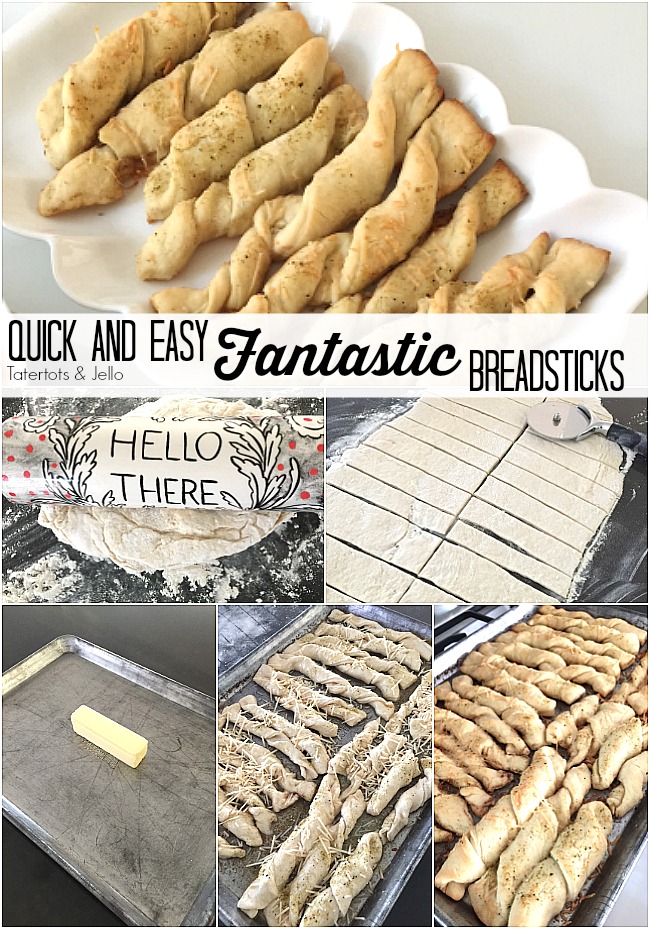 Childhood Favorite – Quick + Delicious FANTASTIC Breadsticks
What is a recipe that YOU loved from YOUR childhood??
Share it with us in the comments!!
xoxo