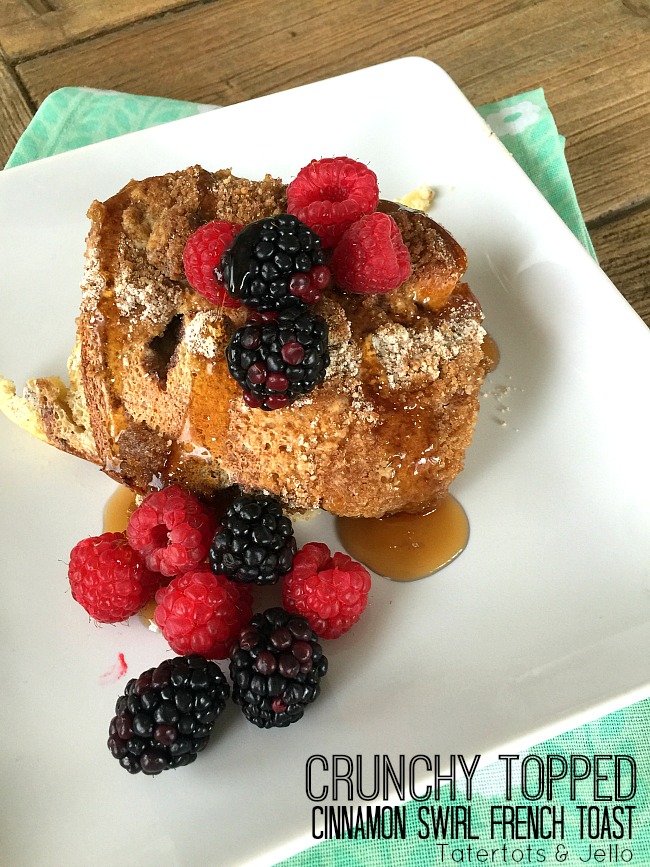 Breakfast foods have become my favorite thing to make lately at the #1905Cottage. For Easter I decided to try making a new kind of french toast creation. After experimenting a little I came up with this Crunchy-Topped French Toast Casserole. Make this dish for a beautiful breakfast or brunch recipe that will wow your guests. The crunchy topping is out of this world!!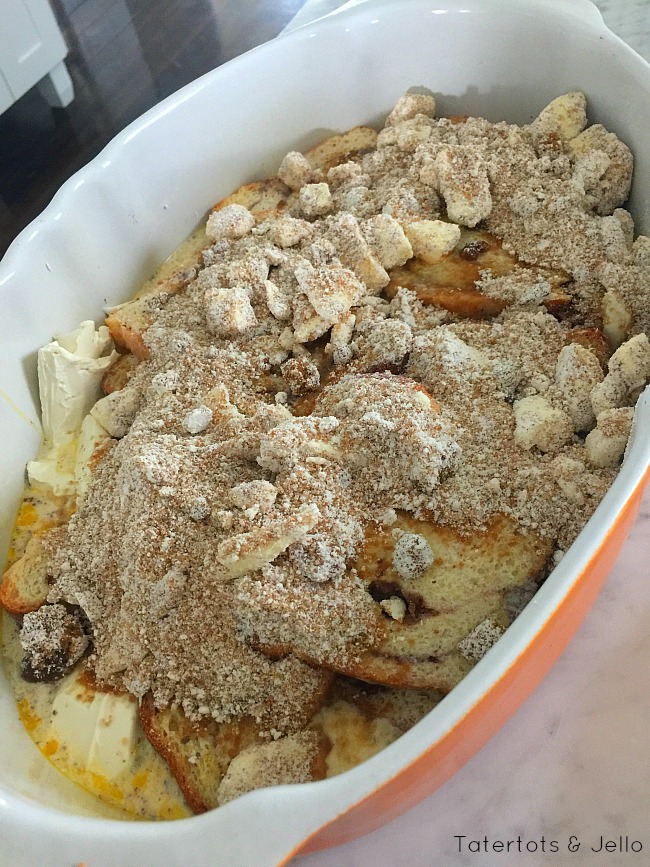 The secret ingredient in this casserole is using cinnamon swirl bread. It makes the casserole extra cinnamony. But what really makes this recipe WOW is the crunch topping. It's so yummy.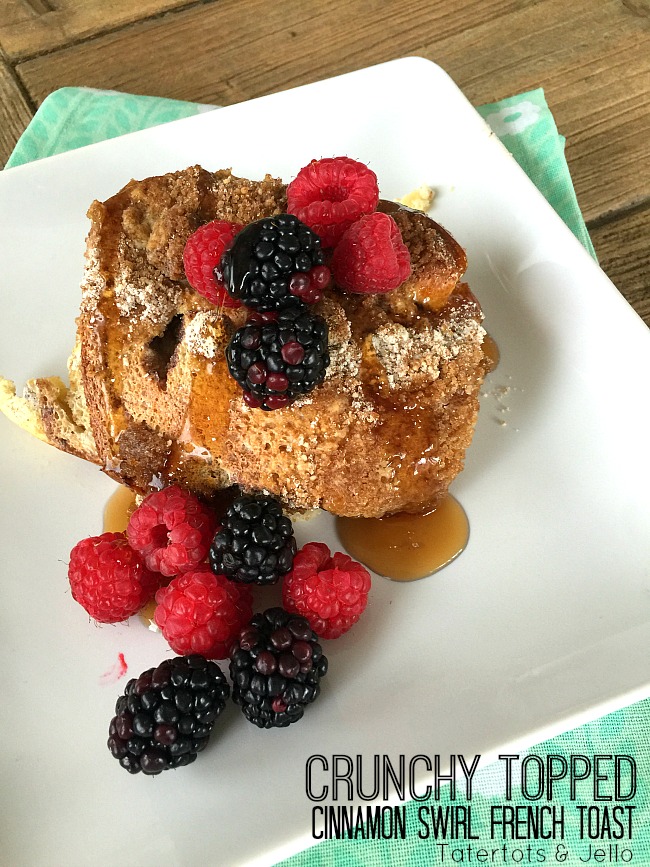 Top it with fruit and you have a beautiful and yummy dish! This casserole would also be perfect to make for Mother's Day!!
It's also excellent warmed up the next day for a quick breakfast.
Here's how you make Crunchy-Topped Cinnamon Swirl French Toast Casserole:
Crunchy-Topped French Toast Casserole
Recipe Type: Crunchy-Topped French Toast Casserole
Cuisine: American
Author:
Prep time:
Cook time:
Total time:
Serves: 12
Crunchy-Topped French Toast casserole
Ingredients
1 loaf of cinnamon swirl bread
8 eggs
2 cups of milk
1 package cream cheese, cut into pieces
3/4 cups sugar
2 T. vanilla
Topping:
1/2 cup flour
1/2 cup brown sugar
1 tsp. cinnamon
1/4 tsp. salt
1 stick butter, cut into pieces
fresh fruit
Instructions
Grease a 9×13 pan with butter. In a medium sized bowl, mix together eggs, milk, sugar and vanilla. Cut up cream cheese. Put a layer of bread on the bottom of the casserole then layer 1/3 of the cream cheese on top and 1/3 of the egg mixture on top, do this with three layers.
Make the topping:
In a separate bowl, mix flour, brown sugar, cinnamon and salt. Add butter pieces; cut them into the dry mixture until the mixture resembles pebbles. When you're ready to bake the casserole, preheat the oven to 350-degrees. Sprinkle crumb mixture over the top of the casserole, bake for 45 minutes. Serves 12.
Serving size: 12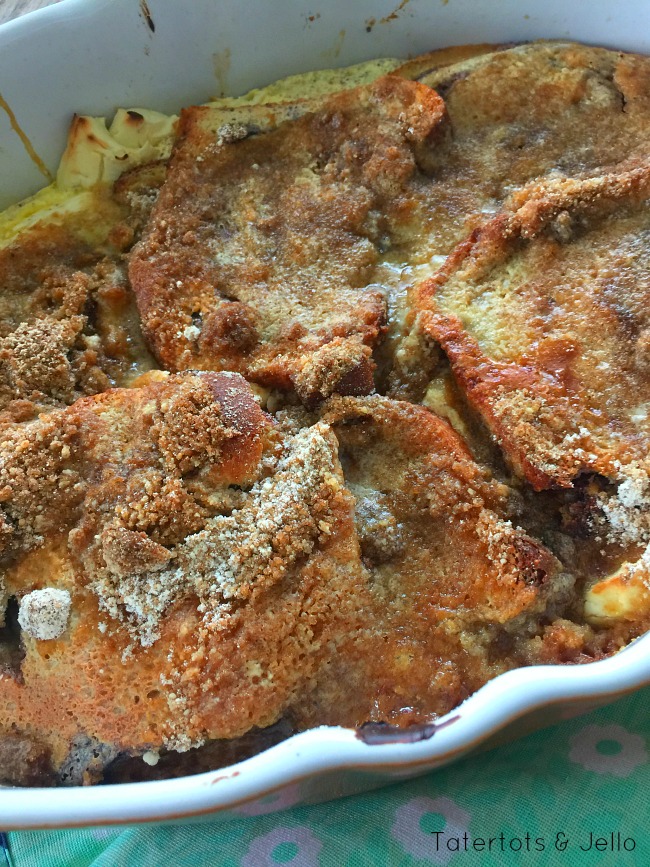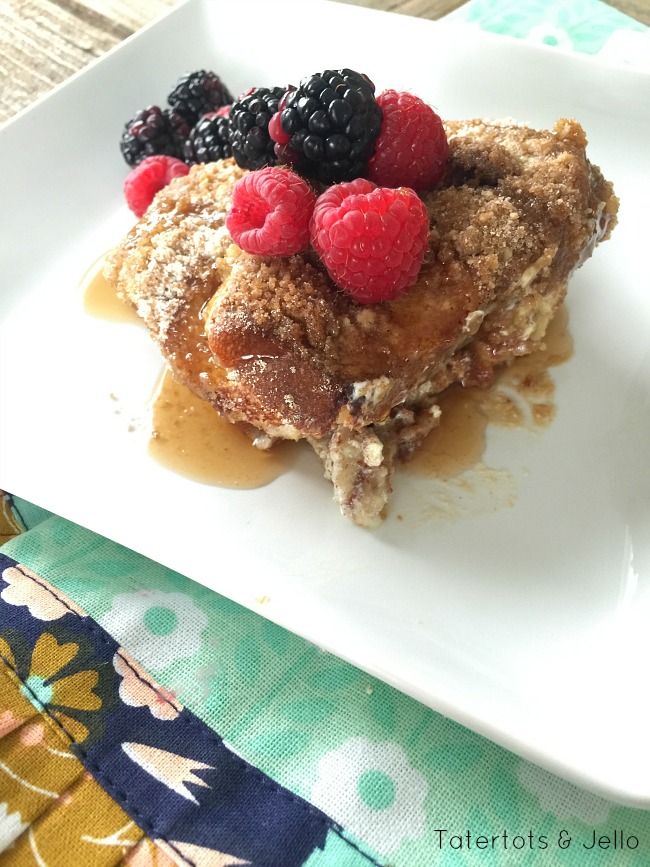 Try it! It's going to become one of your family's favorites!!
Have a delicious day!!
xoxo

Here are a couple of our other favorite breakfast recipes at the #1905Cottage :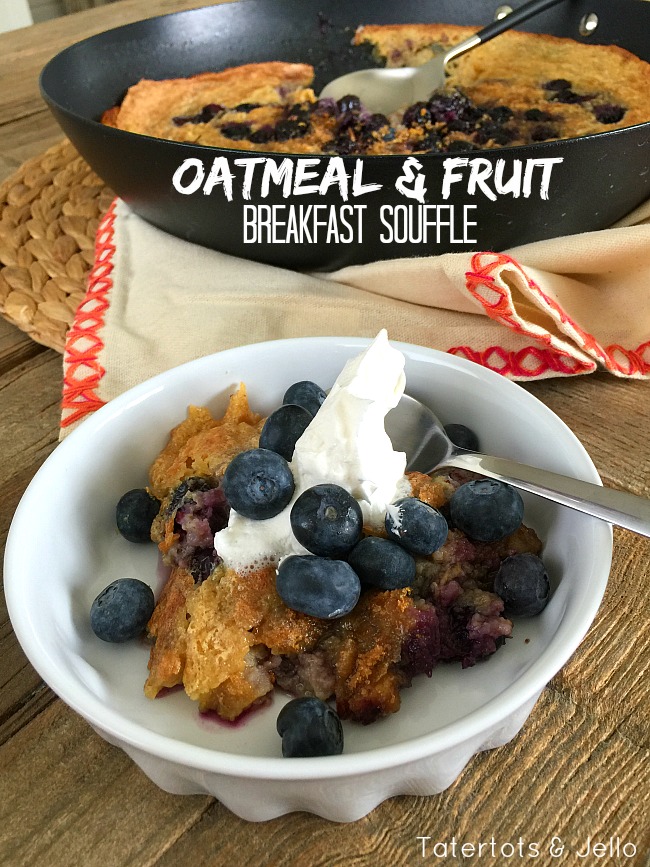 Oatmeal and Fruit Breakfast Souffle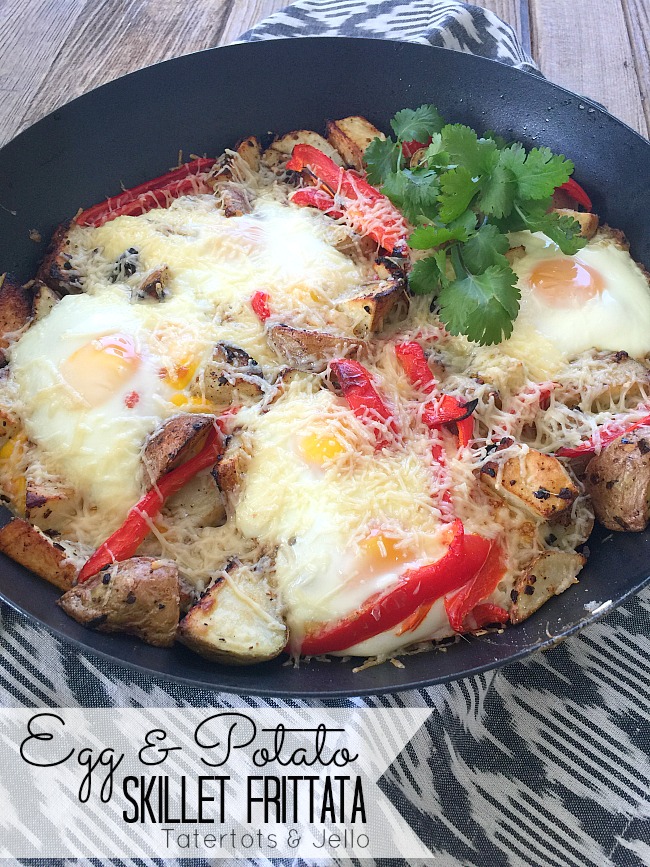 Egg and Potato Skillet Frittata