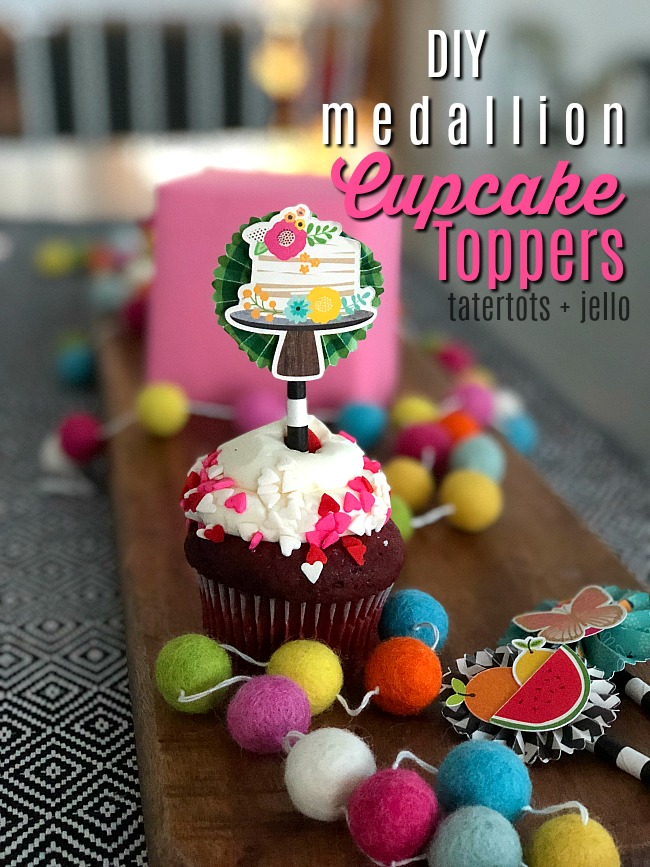 DIY Medallions Cupcake Toppers with Patio Party Paper line
Who's excited for Spring?? I can't wait! And one of the reasons I am SO excited this year is because of my newest line with Pebbles and American Crafts! My newest line – Patio Party – was inspired by the patio we installed last summer. As I was designing the patio I envisioned all of the parties I want to have in our new space – bridal showers, baby showers, BBQ's, summer parties, neighborhood get-togethers… I brought my idea to the Pebbles team and we had such a wonderful time bringing all of the bright happy feelings of entertaining outside to LIFE!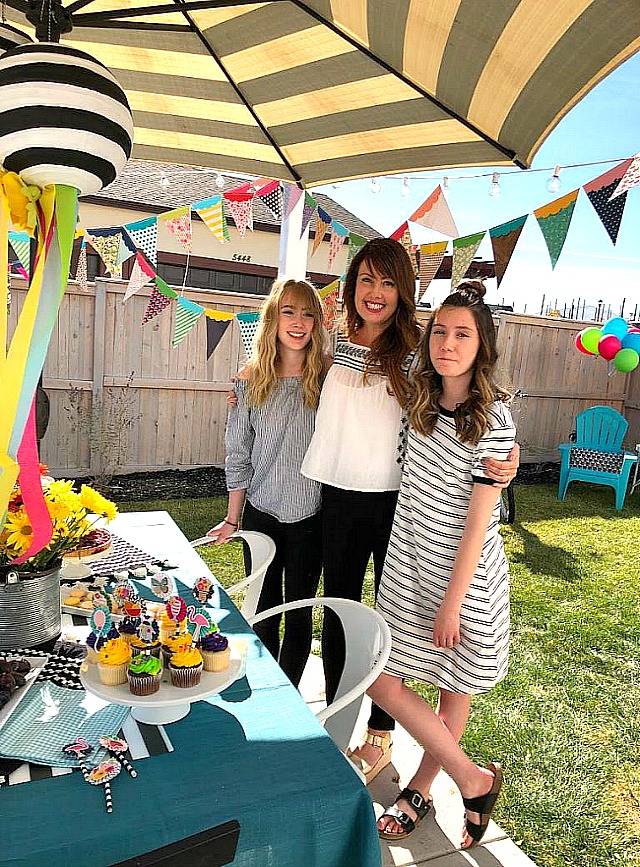 The Patio Party collection is a line filled with bright happy colors, beautiful patterns and icons like – flamingos. lemons, beautiful cakes and desserts, string lights, welcoming sayings and more! It's perfect for creating party invitations, party crafts and documenting all of the family time you will have!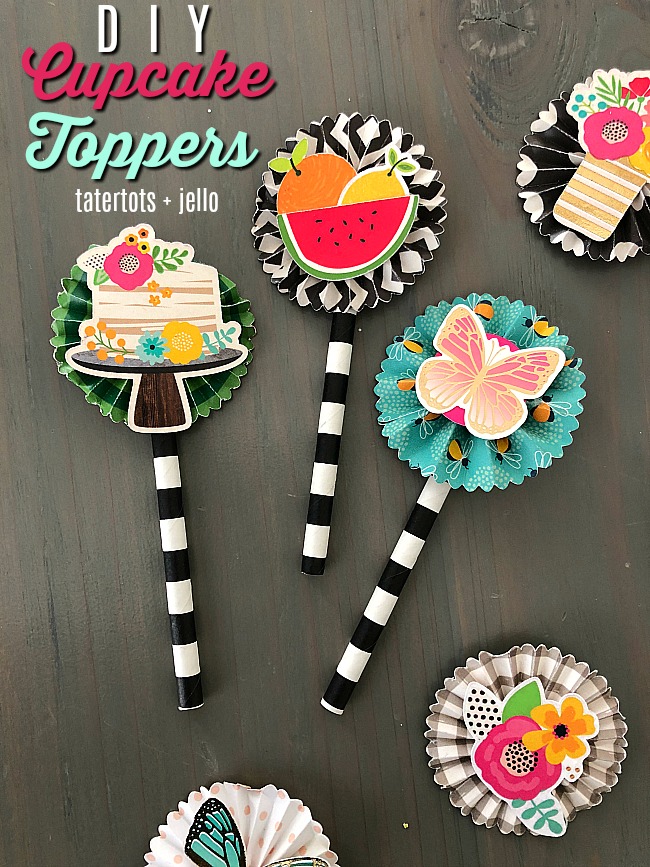 Today I am sharing a really easy party craft – DIY Medallion Cupcake Toppers! They look so festive on top of party desserts, but you can also use the medallions on cards or banners this summer! I put medallions on a simple banner using the Patio Party line and hung it in my office. The bright and cheerful colors make my office SO happy! I love looking at it while I work.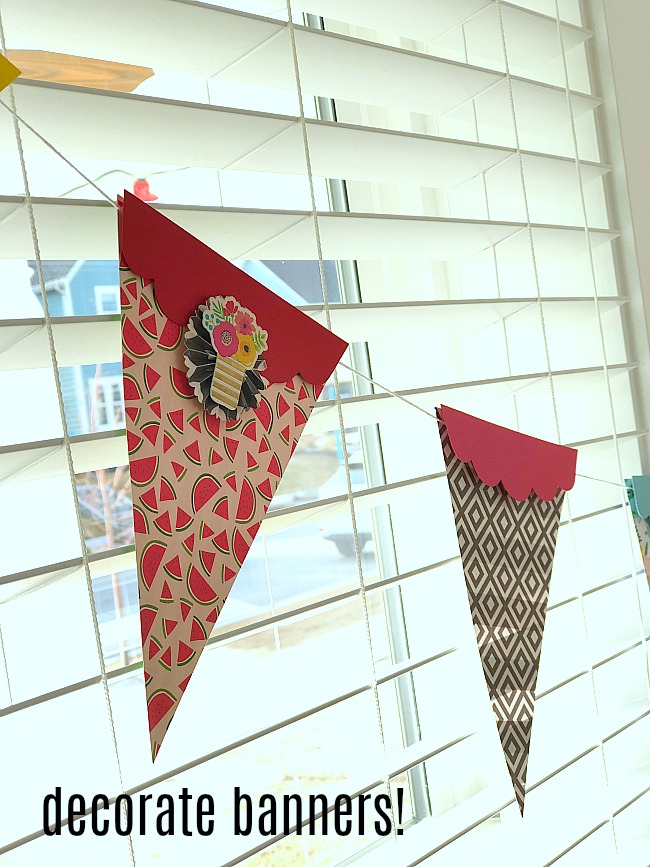 Here's how to make DIY Medallion Cupcake Toppers:
Supplies:
Paper Party Straws
1/2 inch Round Paper Circles
Paper Embellishments
6 inch Paper Strips
Hot Glue and Glue Gun

Directions:
Take your 6 inch long paper strip and fold it back and forth accordian-style.
Then glue both ends together making a circle.
Put the circle on a hard surface and press into the center, the folded edges will fold out, creating a flat circle.
Hot glue a circle paper onto the front and back of the medallion to hold it in place.
Glue a sticker or embellishment on top of the medallion.
Attach the medallion to a card or banner.
OR to make the medallion into a cupcake topper, hot glue a paper straw to the back of the medallion. I cut the paper straw in half.
We had a fun photo shoot the other day and made a video showing how to make the medallions and I will add that as soon as it's done!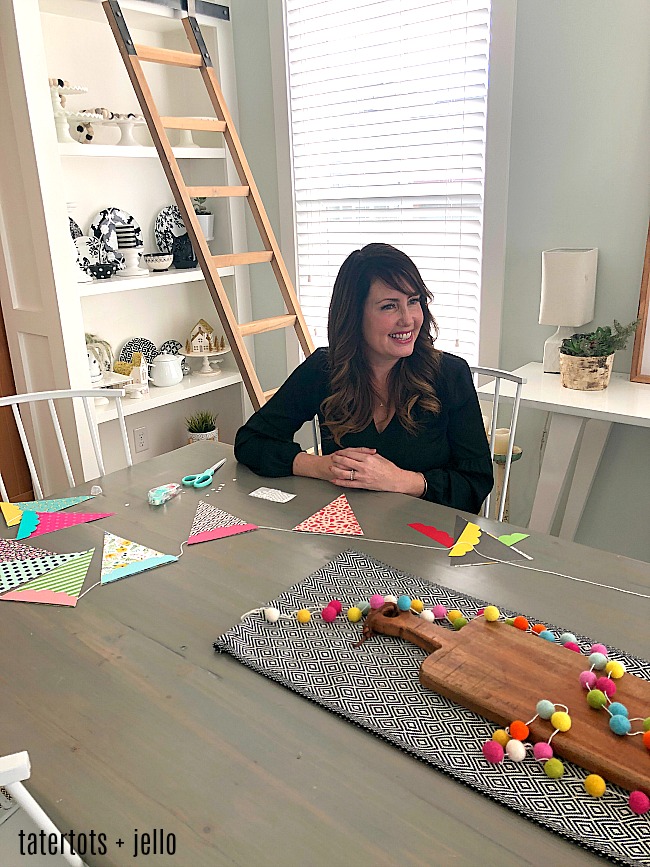 Meanwhile – I'm over on the Pebbles blog sharing a little DIY Patio Party invitation tutorial. Jump over and check it out!!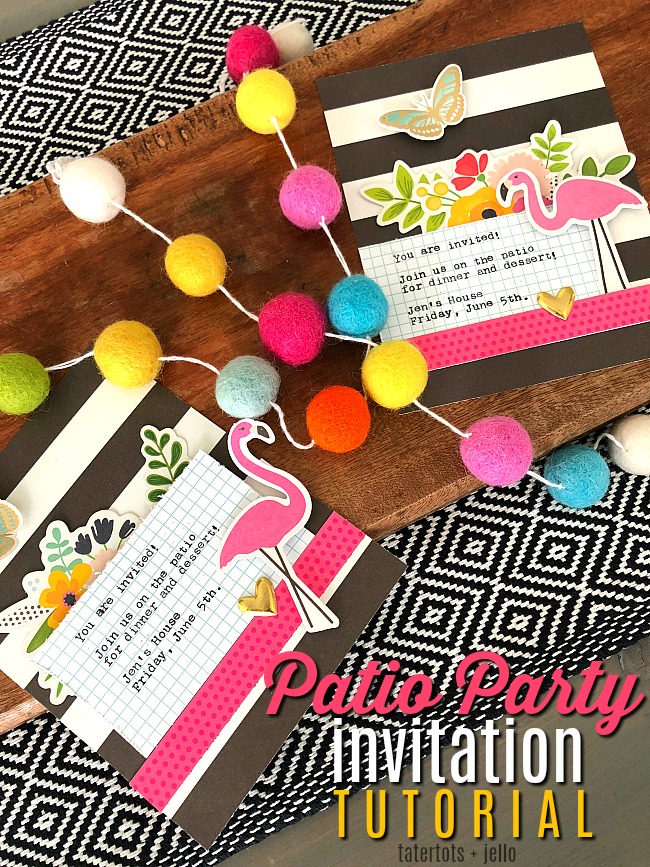 You can buy the full Patio Party line at Pebbles In My Pocket!!
Have a beautiful day!
xoox

Disclosure – I am a designer with American Crafts. I am so grateful to work with them!