Patriotic Fruit Pizza Dessert. Chewy cookie crust is layered with light creamy frosting and topped with fresh sweet berries for an easy semi-homemade summer dessert!
Patriotic Fruit Pizza Dessert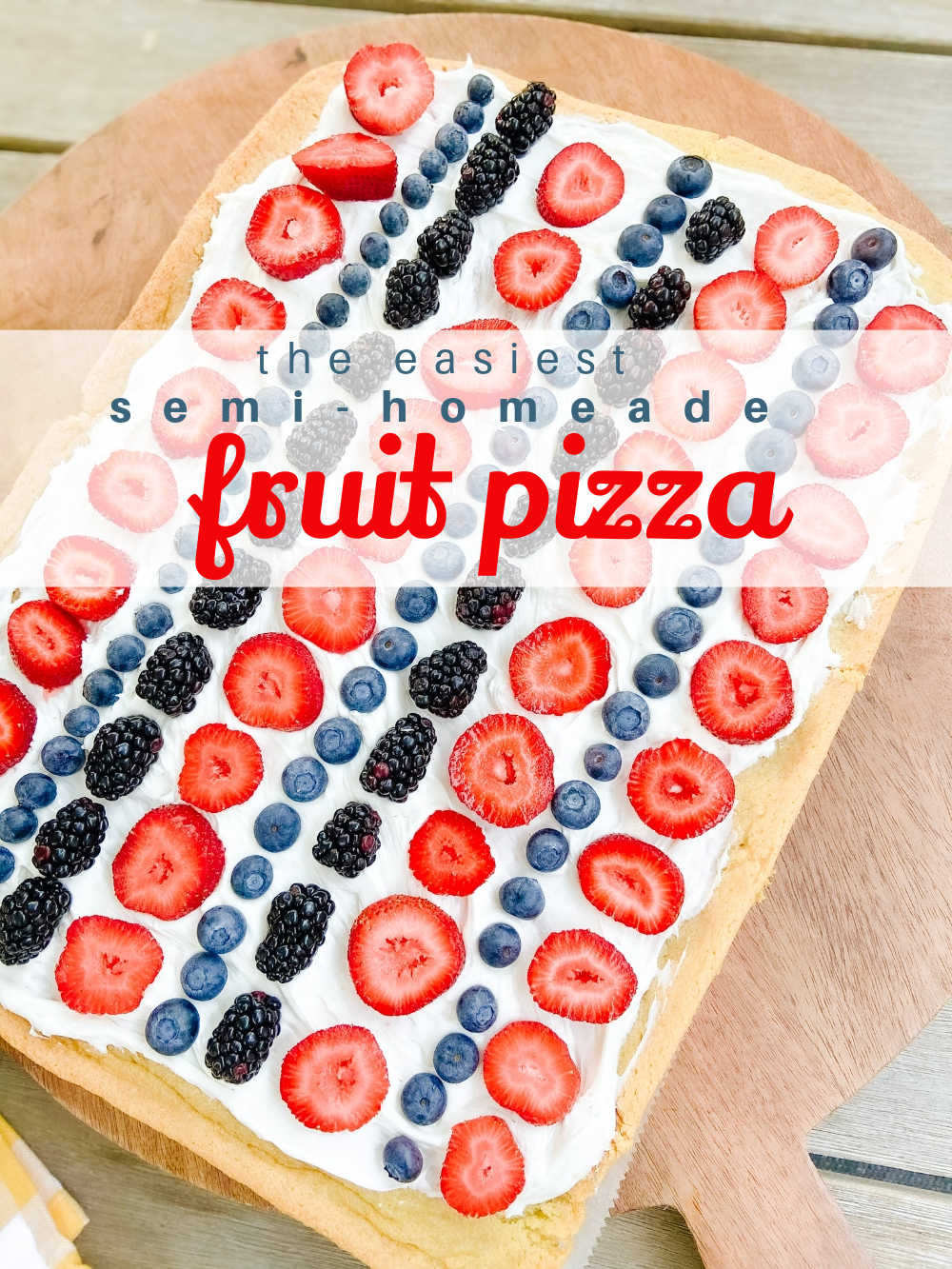 What's better than a dessert that is part cookie AND part tart with summer berries?? This dessert is so easy to make and looks beautiful on your summer table, whether you are barbecuing at home, taking it for a picnic dessert or a summer potluck!
Fourth of July Desserts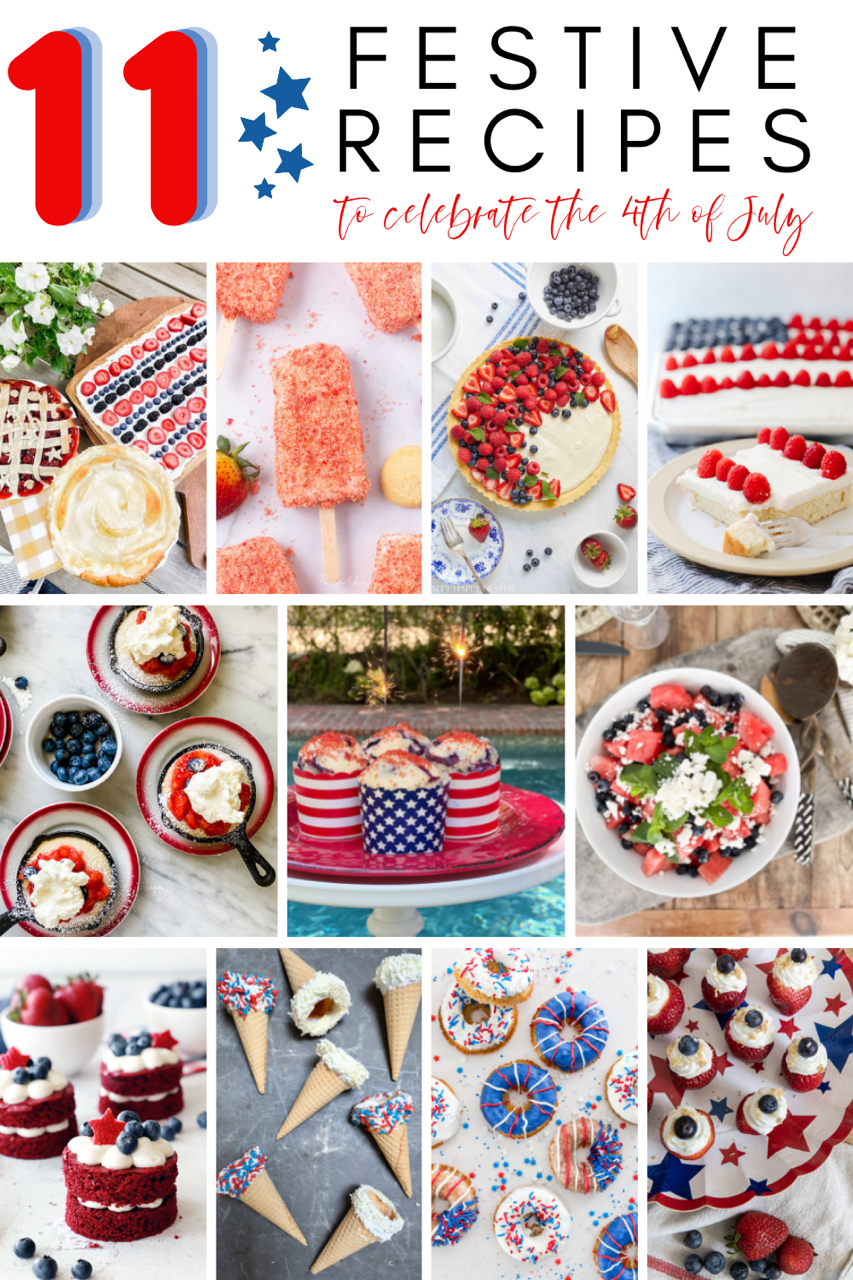 I am joining some awesome friends who are all sharing the YUMMIEST desserts that are perfect for Summer [ whether you are celebrating Fourth of July, Canada Day or anything in between. You can customize the pattern by choosing different summer berries to decorate with!
An Easy Dessert Kids Will Love to Make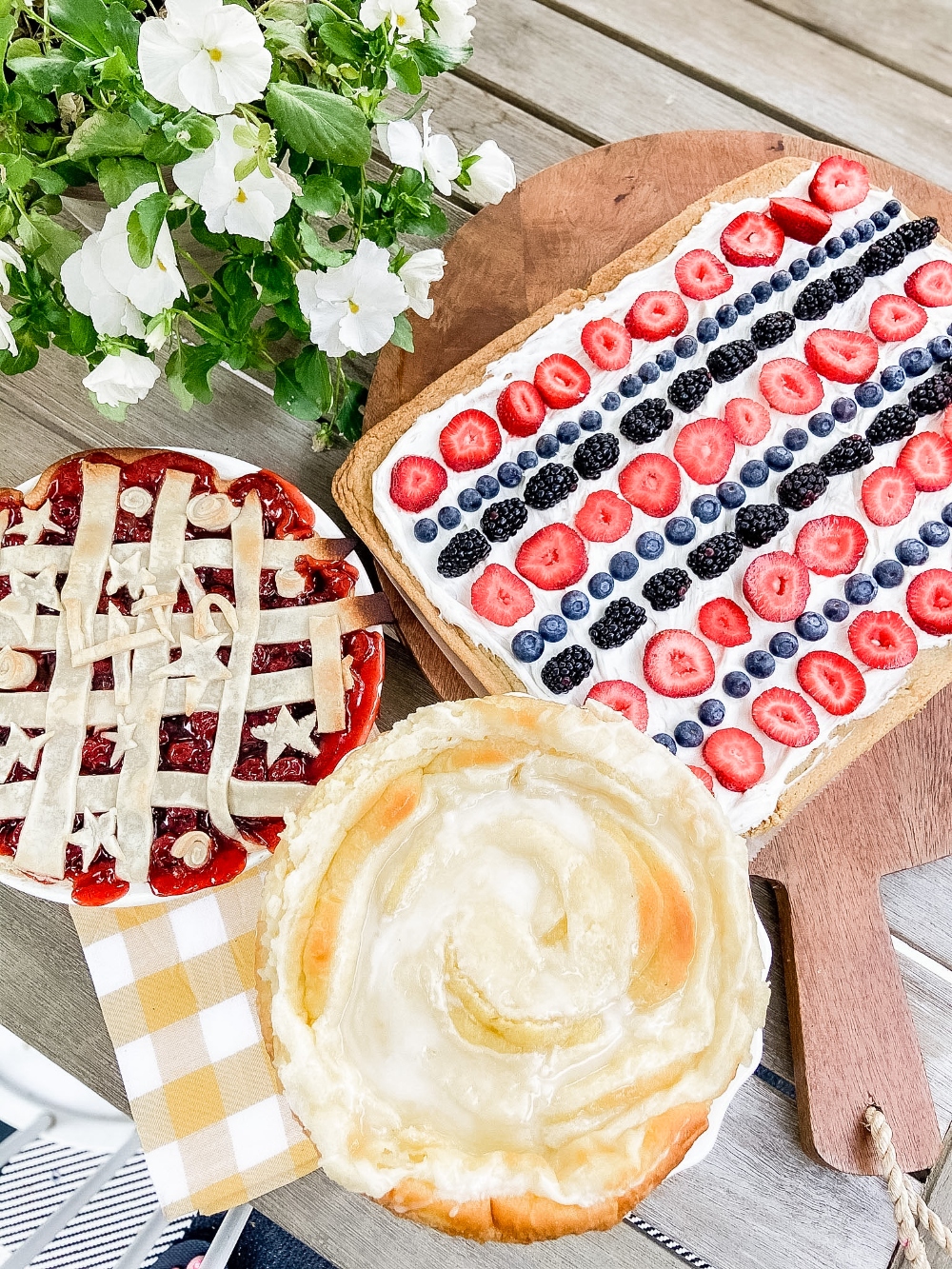 This dessert is so fun to make with the kids! They will love smoothing out the cookie dough on the baking sheet, spreading the topping and most of all, creating the fruit pattern on the top!
Make This Dessert Semi-Homemade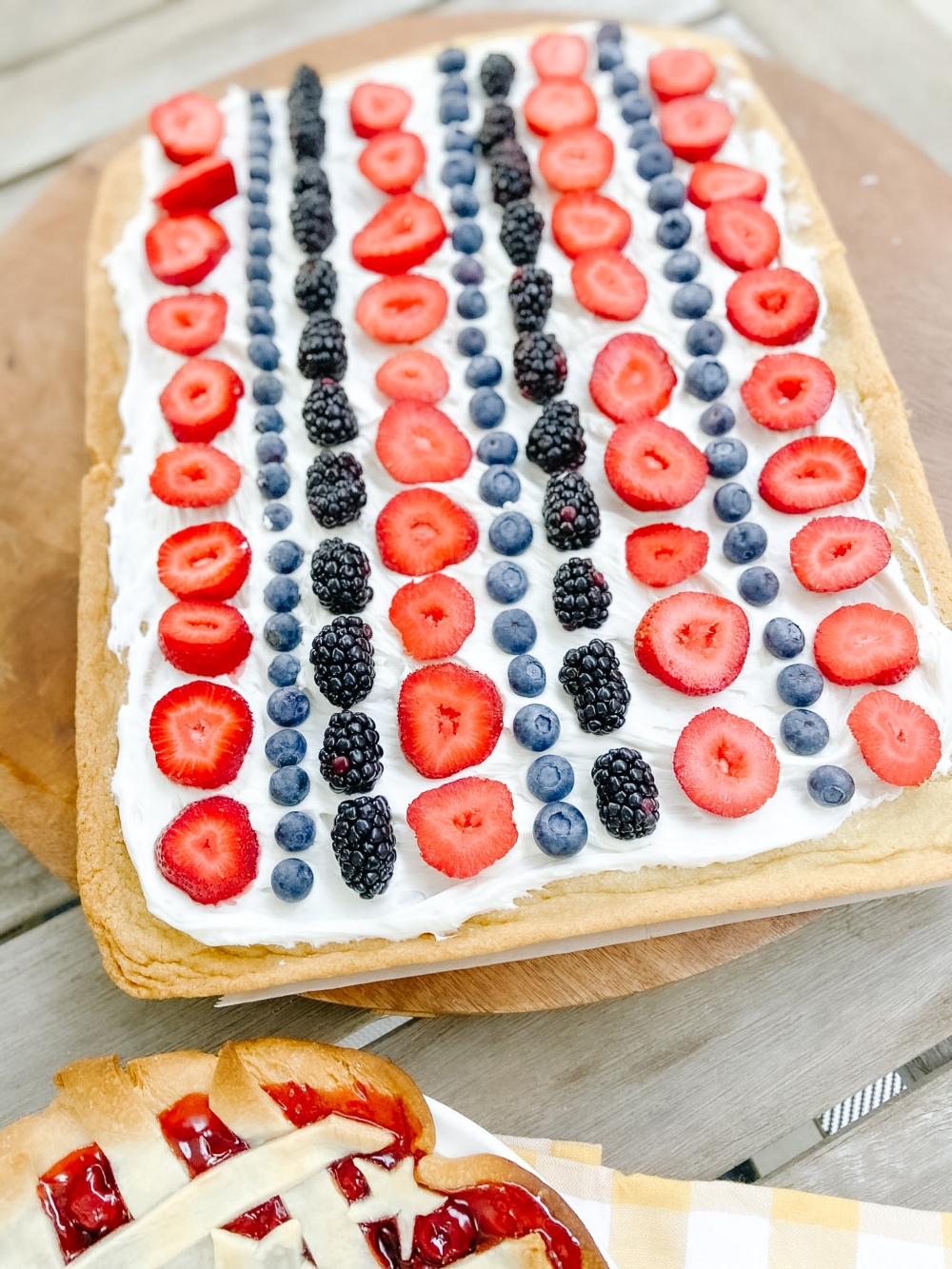 I made this dessert even easier and faster to create by using pre-made cookie dough as the base layer. Of course, you can use your favorite sugar cookie recipe if you want a completely homemade tart! If you want to make the sugar cookie dough – here is my favorite recipe: Grandma's Famous Sugar Cookie Recipe!
The Easiest Semi-Homemade Fruit Pizza Recipe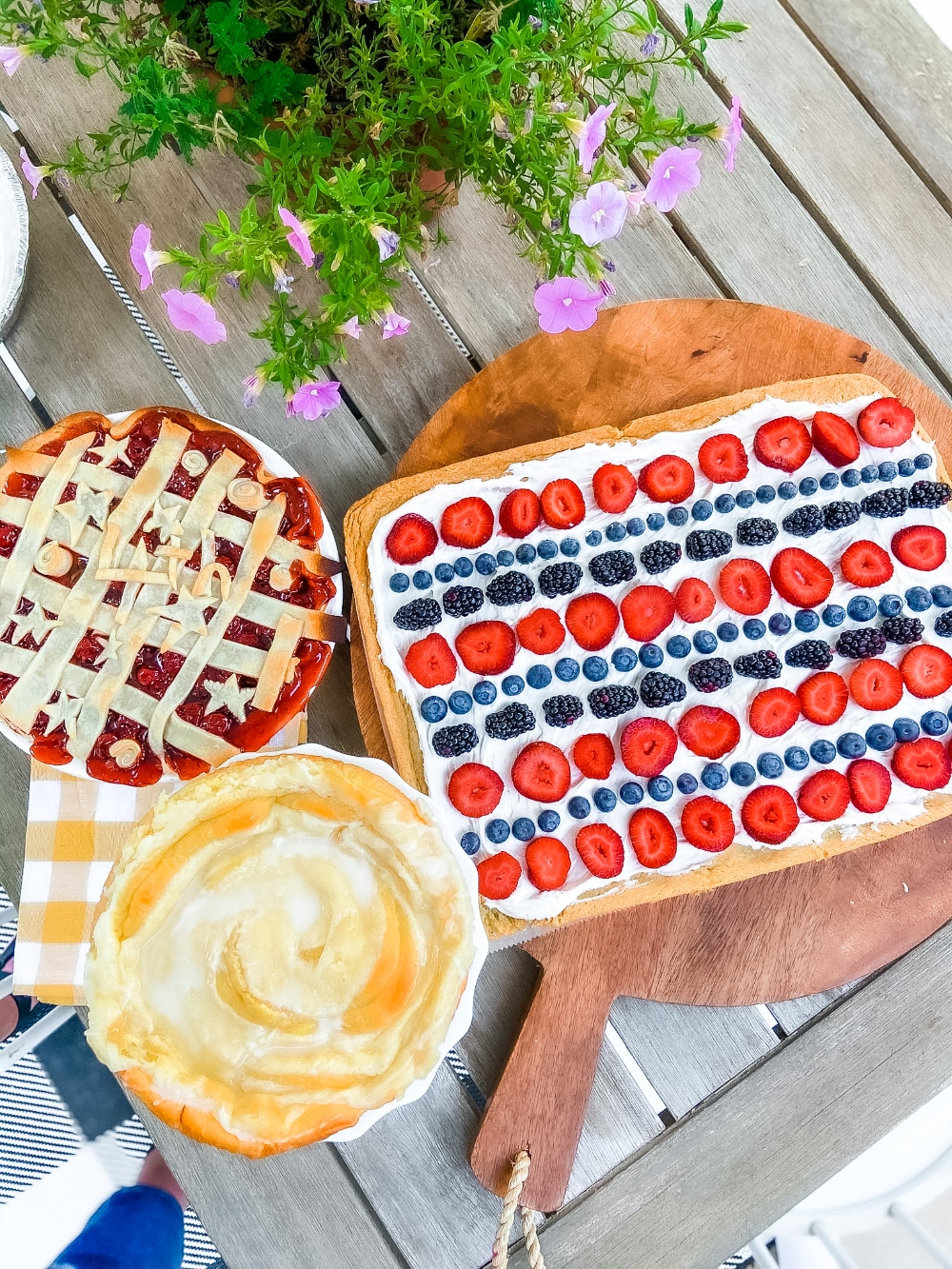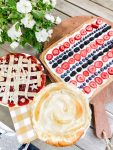 The Easiest Semi-Homemade Fruit Pizza Tart
Prep Time 15 minutes
Cook Time 25 minutes
Total Time 1 hour 10 minutes
Ingredients
1 roll sugar cookie dough You can also use homemade sugar cookies too. Here is a great recipe – Grandma's Famous Sugar Cookies. The link is in the post.
Topping
1 8-ounce package cream cheese, at room temp.
1 cup powdered sugar
1 t. vanilla
1 pinch salt
Fruits
fresh strawberries, raspberries, blackberries, blueberries and/or kiwi.
Instructions
Unwrap cookie dough and cut into 8 piece.

Lay the pieces on an ungreased 9×13 cookie sheet and use a rolling pin to spread the pieces evenly on the cookie sheet until all of the dough is rolled out and connect, forming one big piece of dough.

Bake cookie dough in 350-degree oven for 12-15 minutes, until the edges of the dough start to brown.

Take cookie dough out of the oven and let cool. Once cool, take it off the cookie sheet and onto your serving platter. You can also serve it on the cookie sheet if you want.

While cookie dough is cooling, whip the topping. Combine cream cheese, powdered sugar and vanilla in mixer. Whip until combined and fluffy.

Spread the topping on top of the cooled cookie dough.

Cut fruit and arrange into a pattern. Cut into squares and enjoy! Leftover pieces should be refrigerated and can be eaten for 3-4 days.
11 Festive Fourth of July Recipes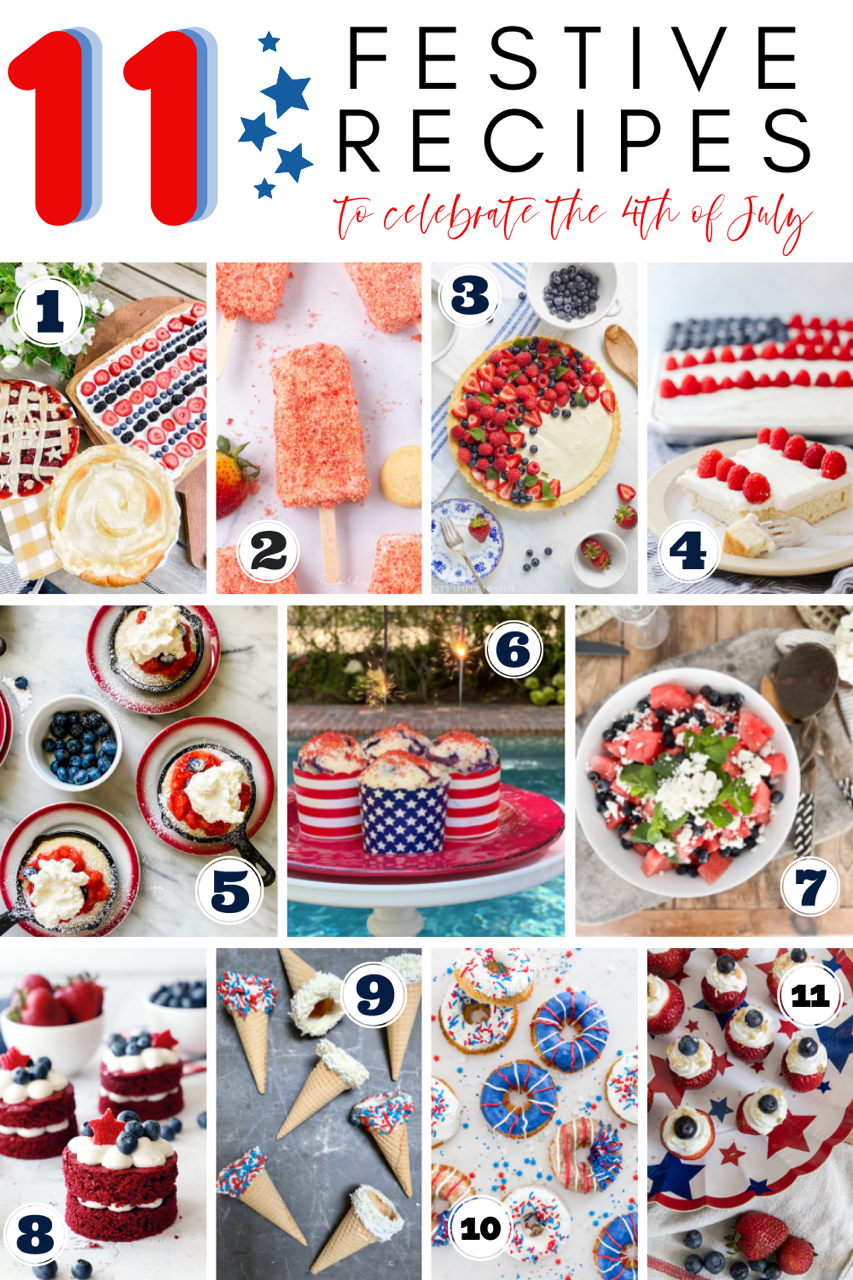 More Fourth of July Menu Ideas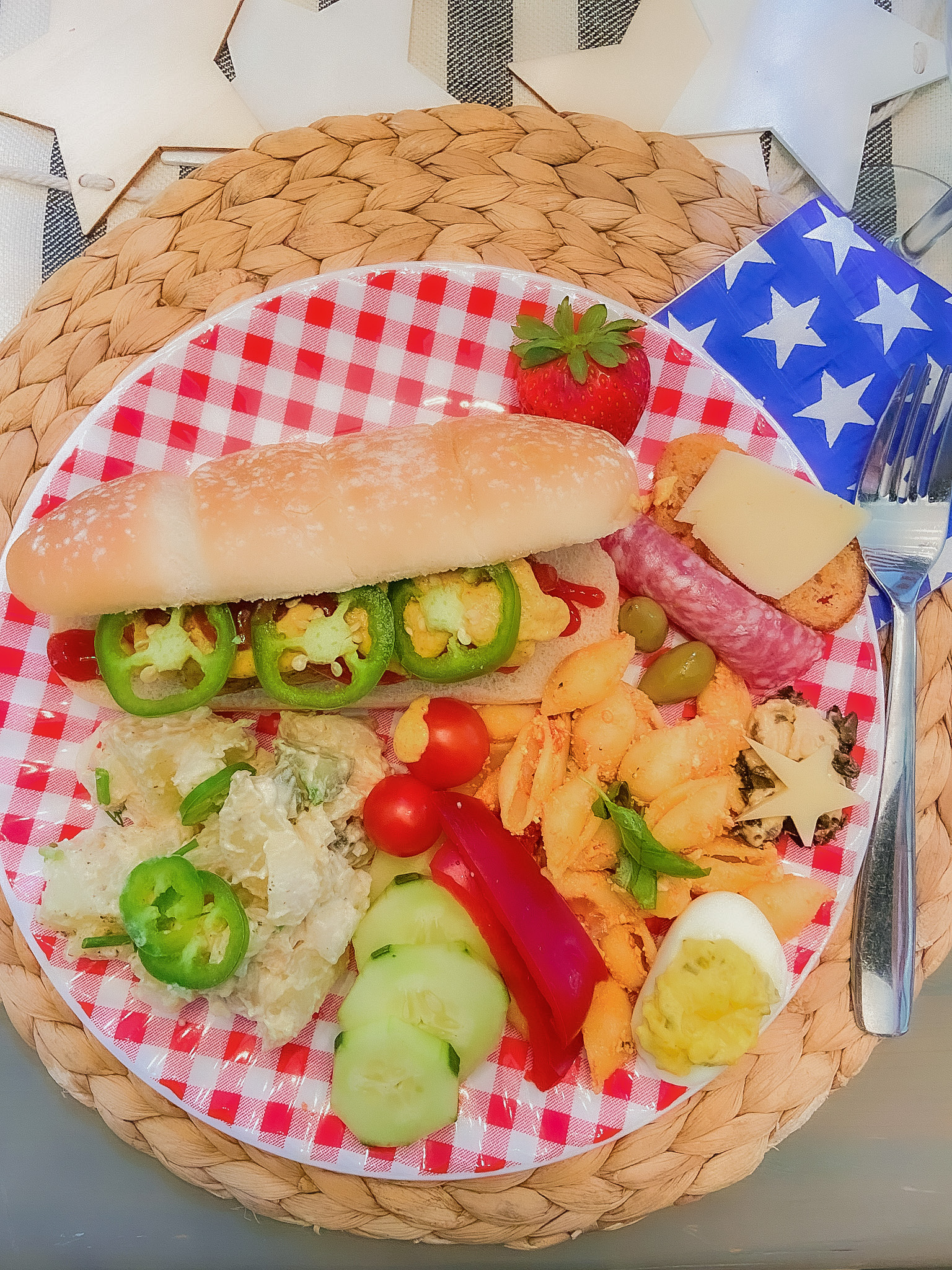 So many wonderful desserts! If you are planning a Fourth of July get-together, here are a few other things that we serve along with our fruit pizza. My husband loves to grill, so we love to put together a hot dog bar where people can put the toppings they want on their dogs. A favorite are Chicago Dogs!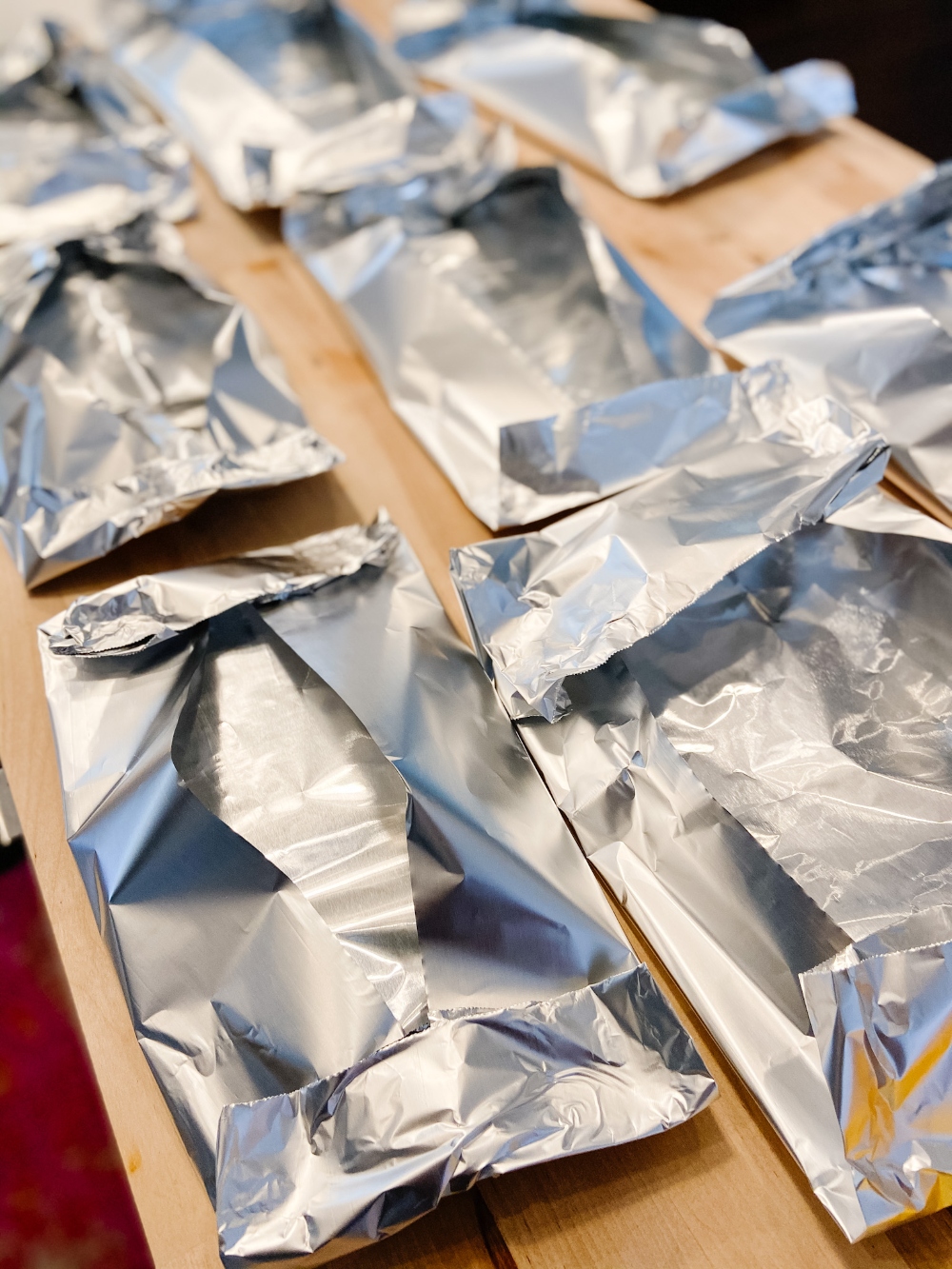 Another thing we love to do for the Fourth of July is Vegetable Grill Packets. Everyone makes up their own packet with whatever they like — corn on the cob, potatoes, caulifower, onions, broccoli. Then we add some butter and put them on the grill. So yummy!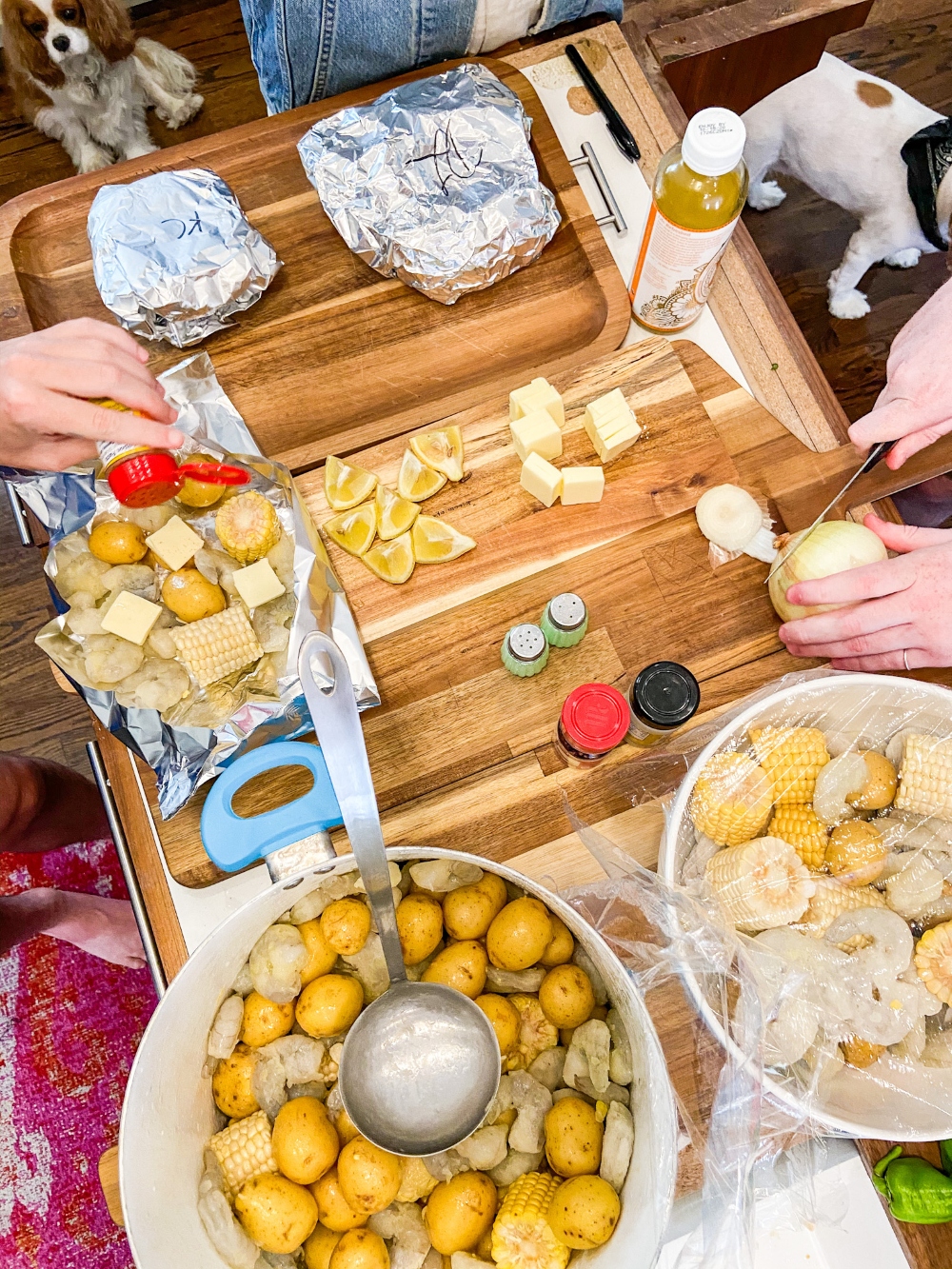 I have a post all about it!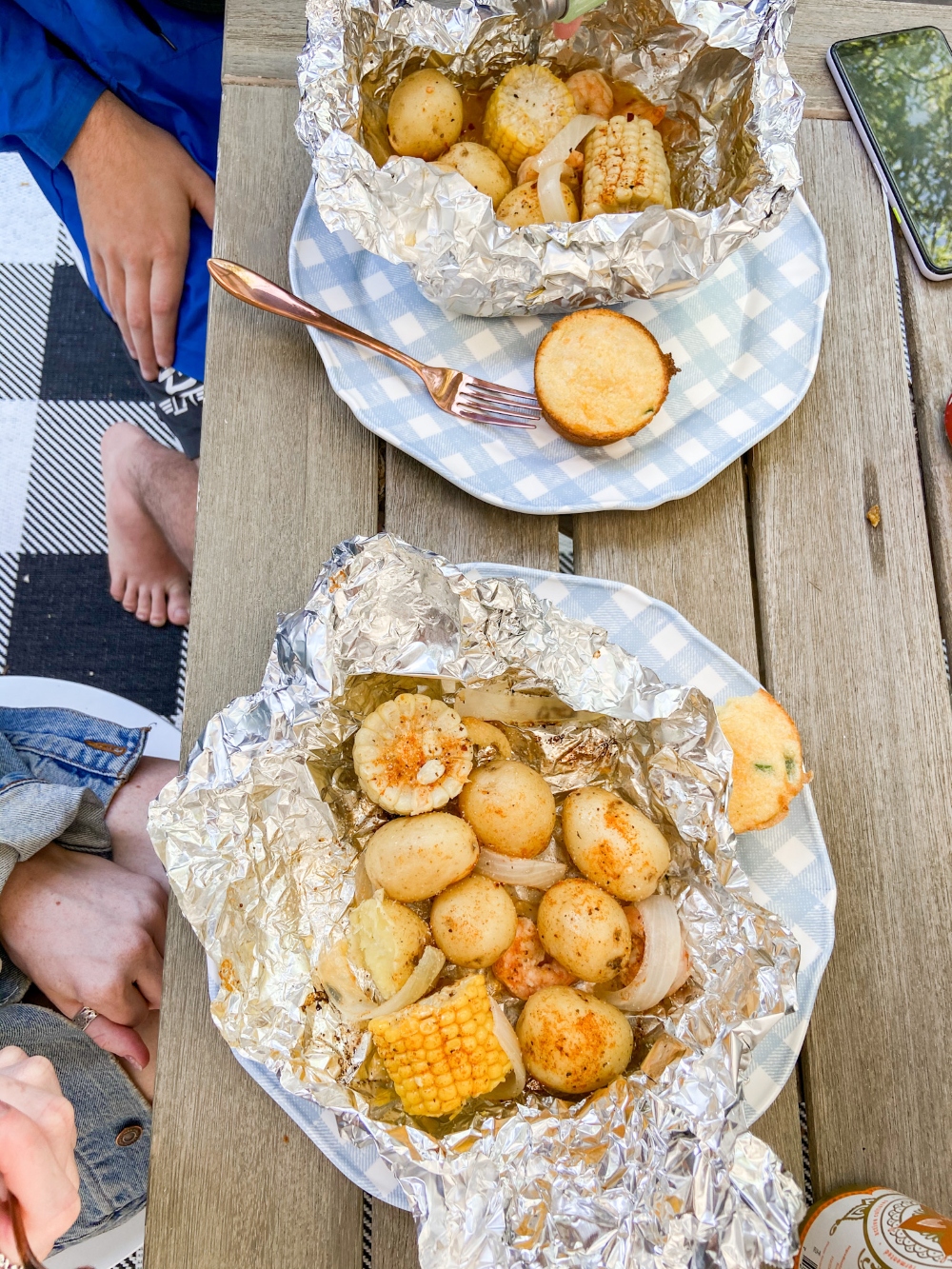 Looking for the perfect summer grill idea? Make vegetable grill packets! Sliced potatoes or cauliflower pieces in butter with spices are so good! Then make up a topping bar so your family and friends can add their favorites on top and you have an easy and fun dinner idea!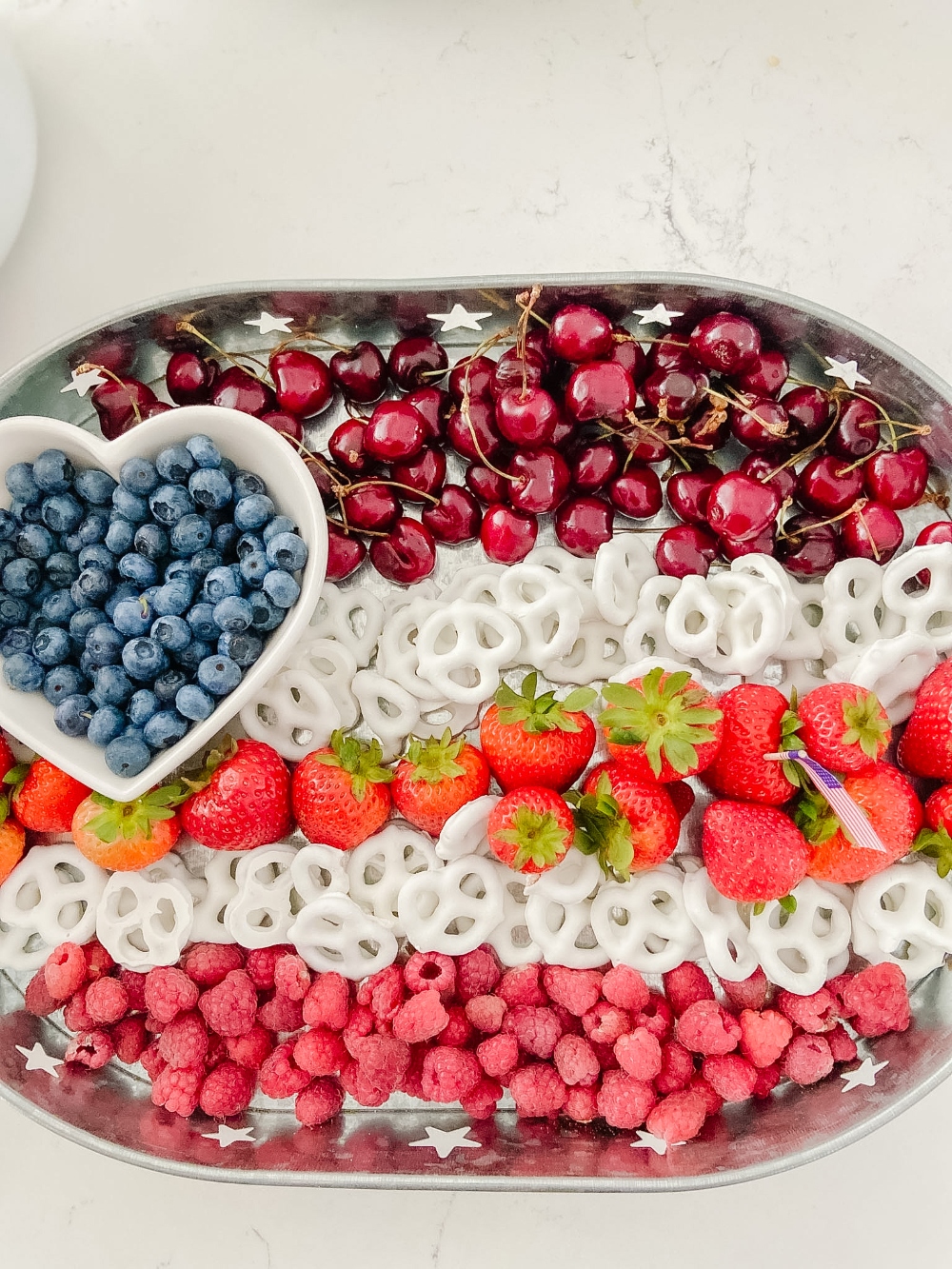 Fruit and veggie boards are also really festive and fun to put together. I made a few to share!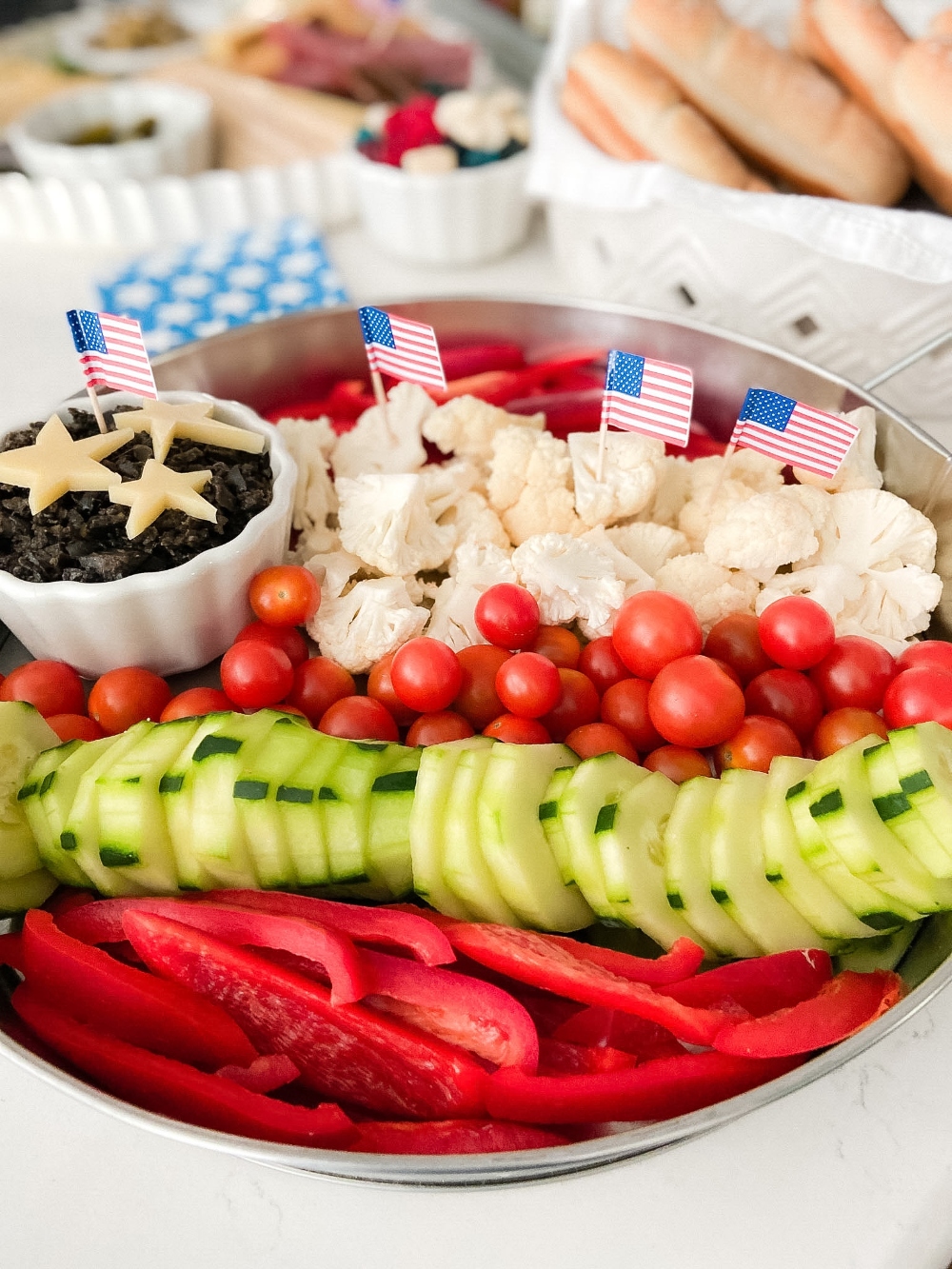 We also love making a potatoe salad for Fourth of July. Here are a couple of my favorite ones: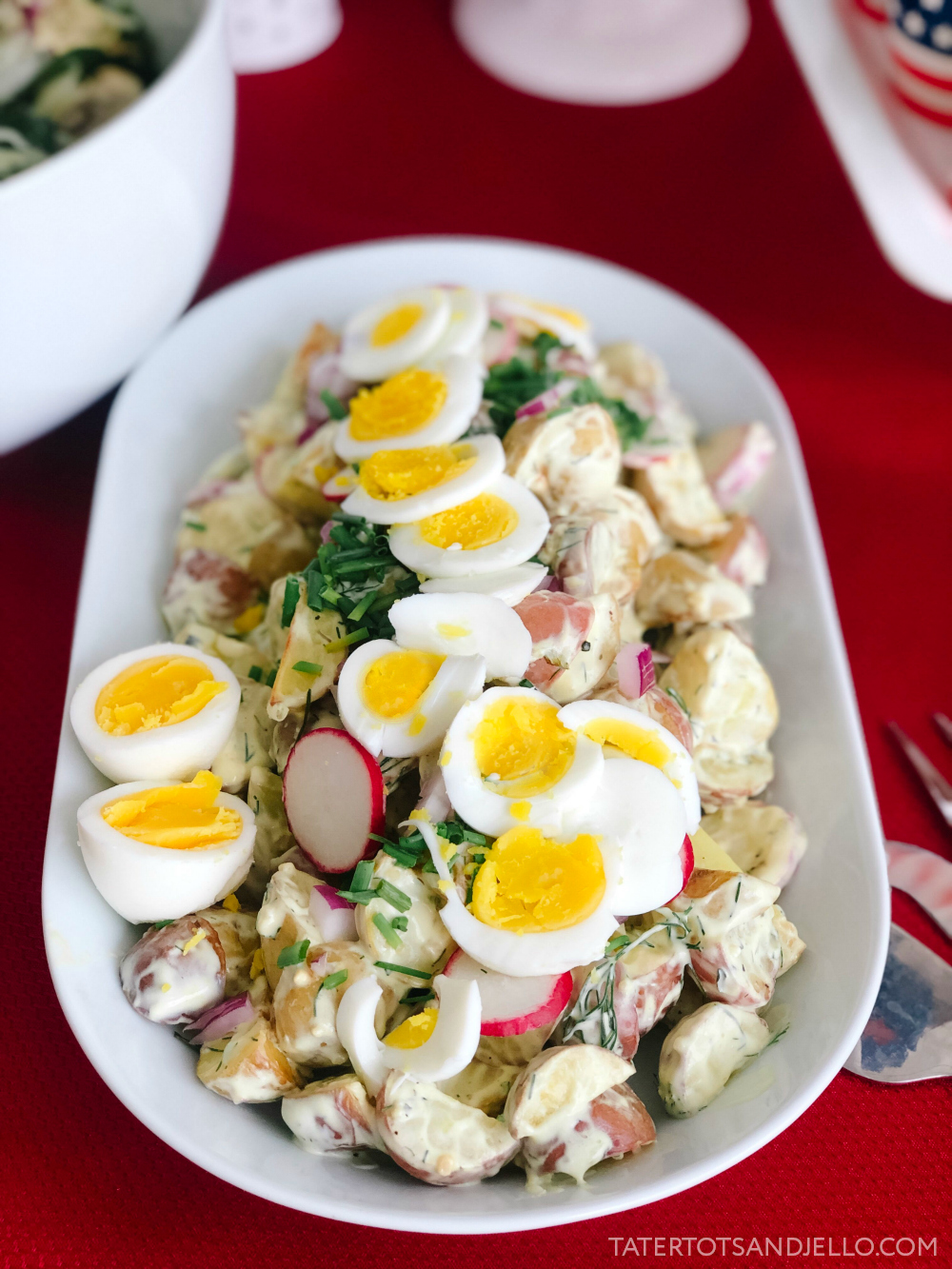 Roasted Herb Ranch Potato Salad. Flavorful herbs and potatoes are roasted, combined with crunchy veggies and a mouth-watering herbed ranch sauce for a potato salad that is out of this world!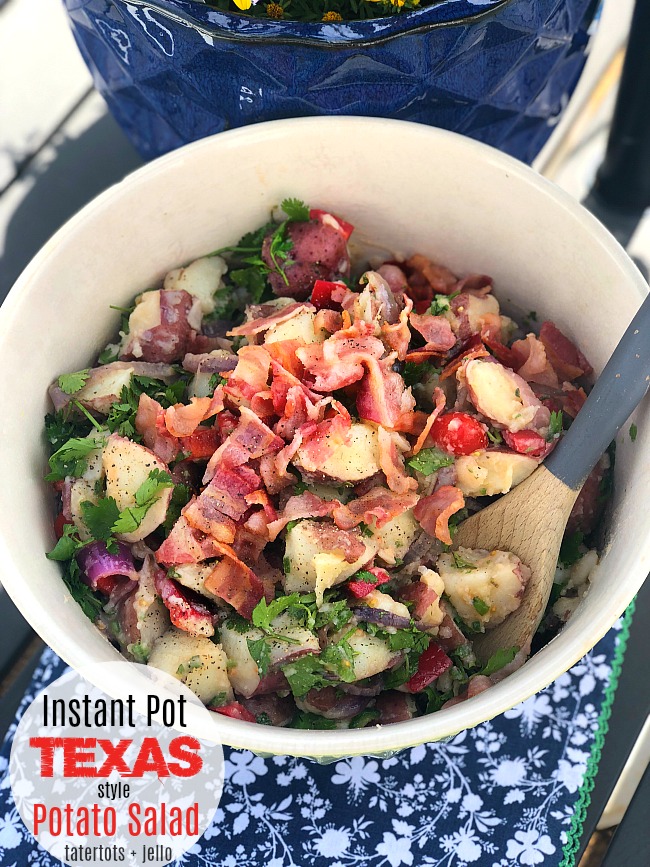 Instant Pot Texas-Style Potato Salad is the perfect dish to take to ANY Summer party or BBQ. Fresh new potatoes in a sweet vinegar dressing are tossed with grilled onions and bacon for a light potato salad everyone will love! Make it in your Instant Pot and you can whip this up in just a few minutes.
What a YOU Doing to Celebrate?
Let us know in the comments!
xoxo