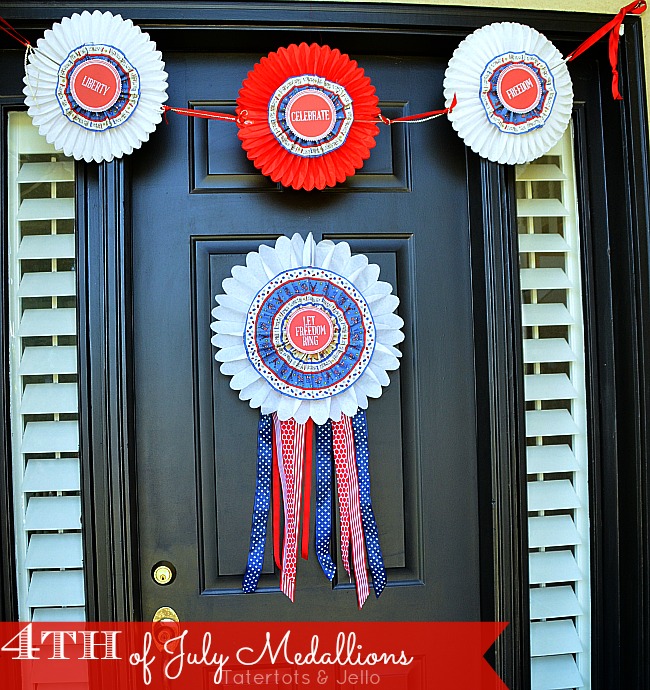 Happy Monday!!
Today I am sharing an easy way to make Patriotic Door and Party Decor using tissue paper medallions. You may have noticed that I LOVE embellishing these easy and inexpensive party medallions. I have listed some of my other projects using them at the bottom of the post.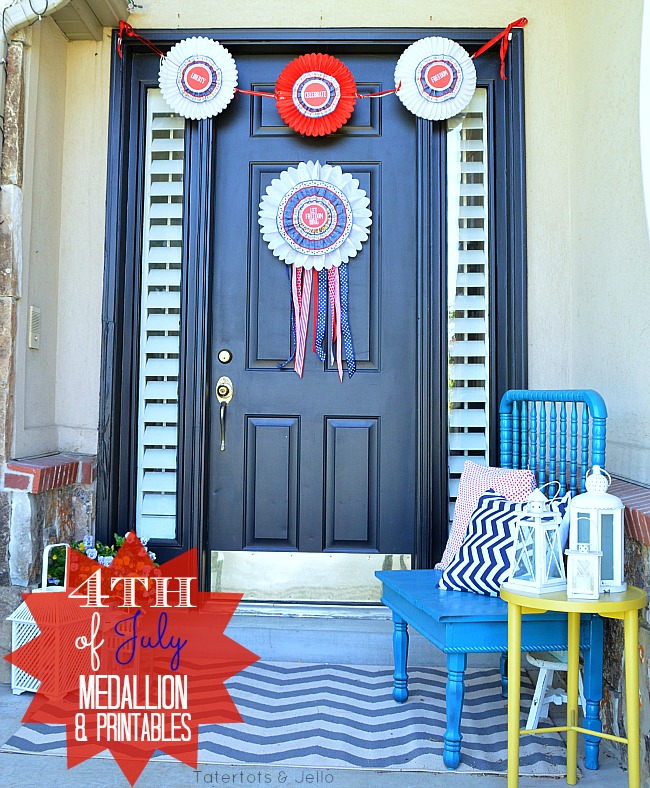 Since 4th of July is coming up (and if you are in Utah, we also celebrate the 24th of July). So pretty much the whole month of July is festive around here. I love decorating my door. And instead of ANOTHER wreath, I decided to make a GIANT Patriotic Lolly AND coordinating smaller lollies.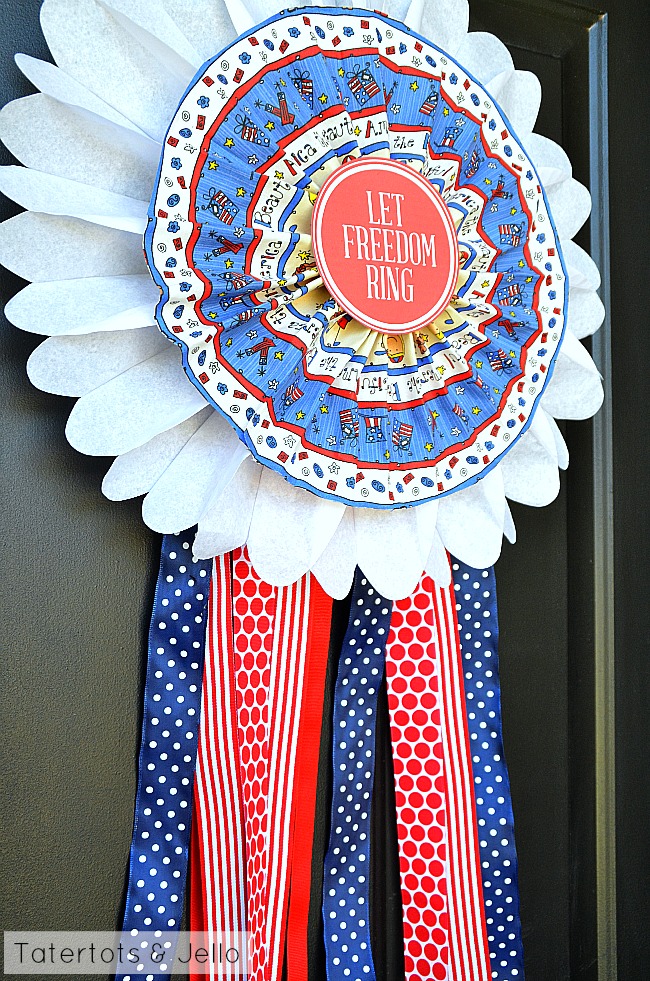 I also made some FREE printables that YOU can print off for this project.
My friends Jen Goode and Laura Kelly contacted me a few weeks ago to see if I would like to participate in a fun blog hop. Laura has a new fabric line coming out and wanted to have some people make projects using her new fabric line. I thought it sounded like such a fun idea!!
Here's how I made the GIANT Patriotic Medallion and coordinating smaller Door Medallion Garland:
Jen and Laura sent me a fun package of goodies to use for this project: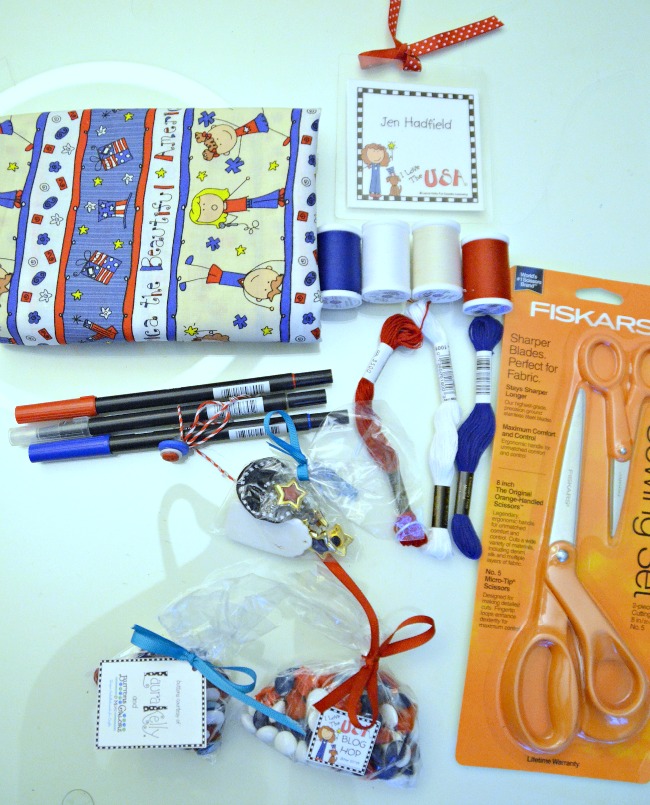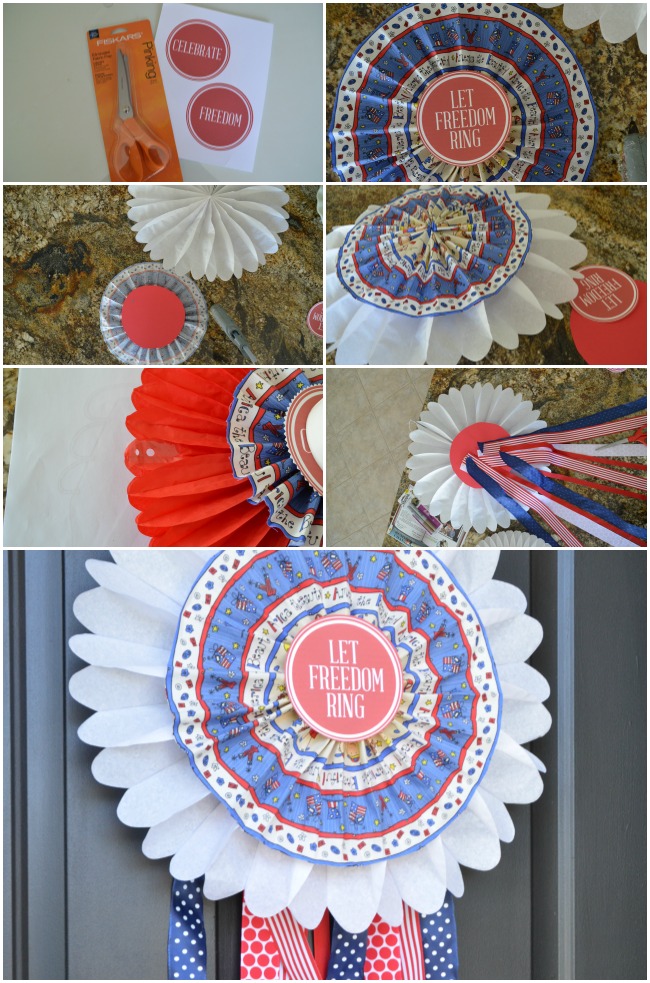 1. I took a large, tissue-paper medallion. (you can buy these at any party supply store)
2. Then I cut a length of 1 yard x 5 inch section of fabric and the folded it up accordian-style.
3. I pressed the fabric with an iron.
4. Once it cooled, I hot glued both ends together, making the fabric into a circle.
5. Then I applied a layer of Mod Podge to the circle to make the fabric stiff.
6. Once the Mod Podge was dry, I hot glued the fabric to a circle of cardstock on the back.
7. Then I hot glued the fabric with cardstock circle onto the tissue paper medallion.
8. I then printed off the circle printables, cut them out with pinking shears (optional) and then hot glued one onto the center of the medallion.
9. Then I flipped the medallion over and added some printed ribbons to the back and hot glued another circle of cardstock to the back to hold the ribbons on.
10. I also hot glued a little ribbon onto the back of the medallion so I would have somewhere to hang the medallion.
***I did the same thing to create the smaller medallions. To attach them together, I added a little tape to the edge of each medallion and then punched a hole in each piece of tape using a hole punch. This makes the hole more durable so it doesn't rip through when hung.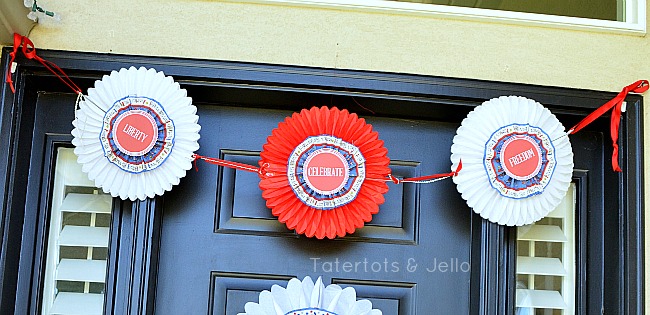 * * * * *
Here's how to download the printable medallions:
Just right-click this link or the image below and choose "save as" to download the PDF — and print away (for personal use only)!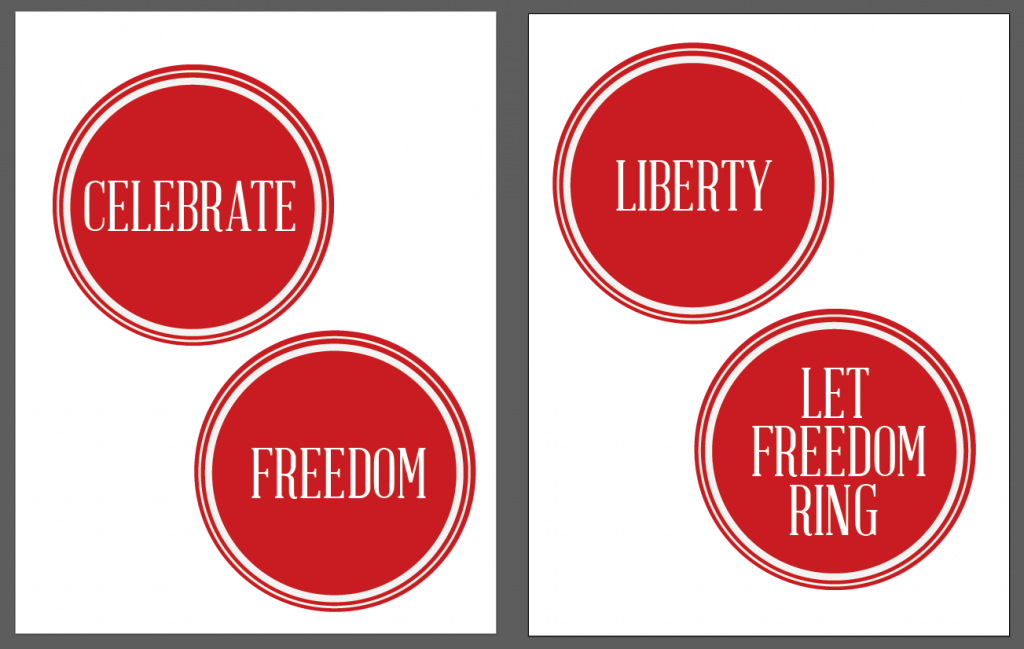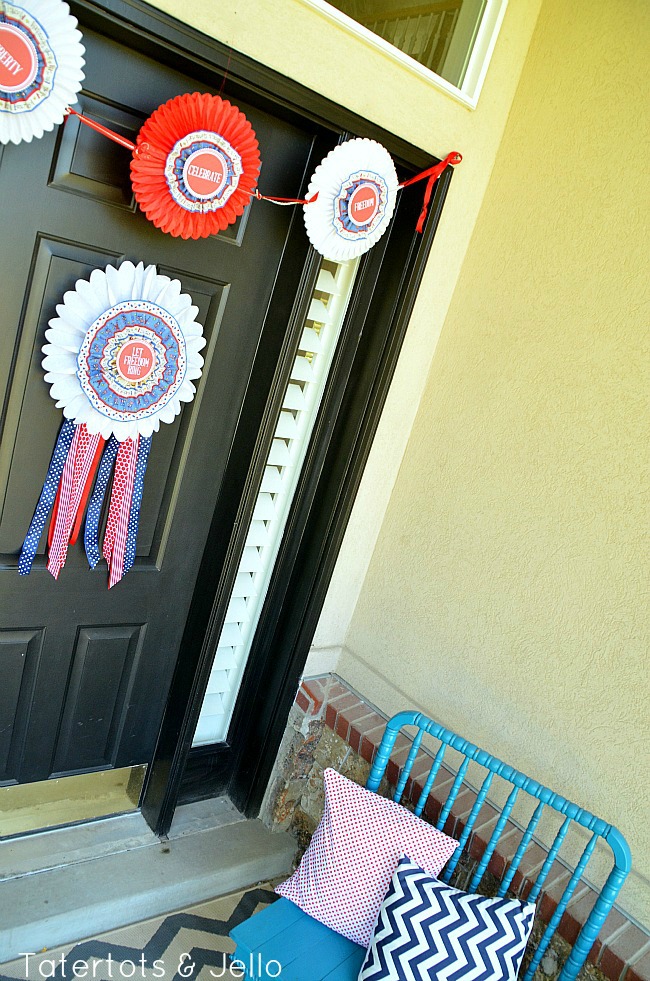 * * * * *
Here's a list of all of the other fabulous sites participating in this patriotic blog hop … and it will be updated throughout the week, so be sure to check back!


* * * * *
And you can also win some lovely crafty goodie boxes!
a Rafflecopter giveaway
Have a great week!!
xoxo