This post is in partnership with Amazon Kids.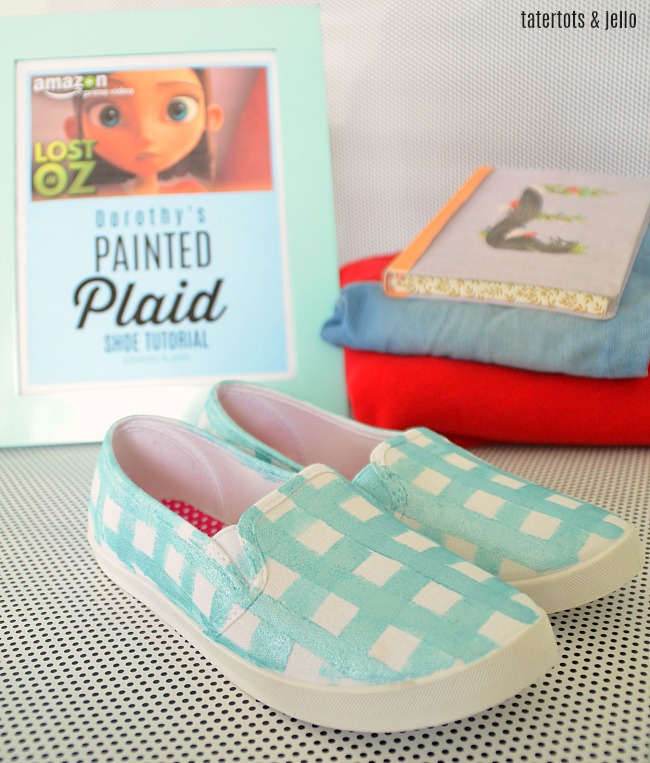 We are always looking for new shows to watch together as a family. One series that we have discovered and LOVE is the new Amazon original series Lost in Oz, now on Prime Video. It's a modern animated take on beloved Oz books from M. Frank Baum and the characters are smart, funny and engaging. The main character, Dorothy Gale, is a 12-year-old who discovers her mother's magical travel journal. Opening the journal unleashes a tornado that rips her home into its vortex and transports Dorothy and her dog, Toto, to Emerald City. The series follows Dorothy as she discovers that she must acquire every element on Oz's "periodic table of magic" to find her way back home!
+
I love how smart the character Dorothy is. She reminds me so much of my daughter. She's curious, smart and funny. We loved getting to know the characters in each episode. You find yourself rooting for them. I also love that the series has a science background!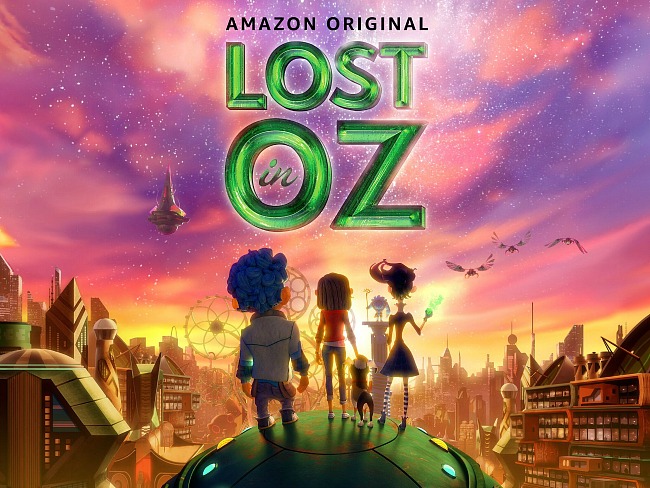 Lost in Oz has received multiple Emmy awards and stars the voice talent of Ashley Boettcher, Gina Gershon, Allison Mack, Jorge Diaz and Nika Futterman.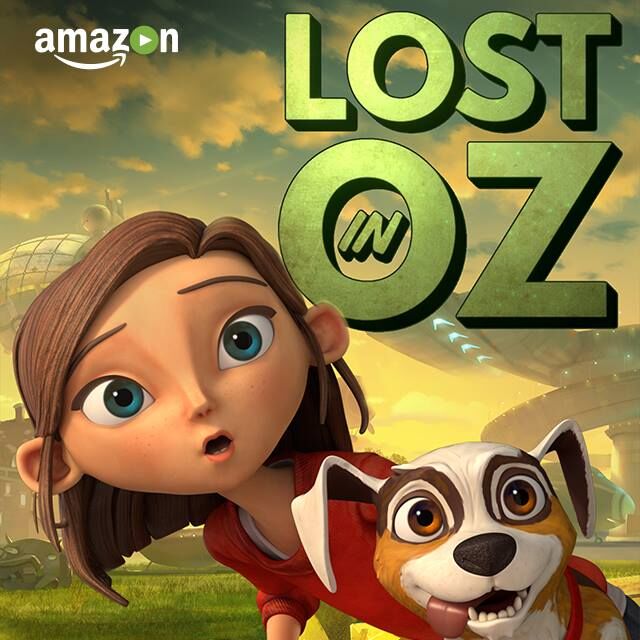 You can stream Lost In Oz exclusively as a Prime member via the Amazon Prime Video app and online. One of the great perks of being a Prime member is that you can also download the series to mobile devices for offline viewing at no additional cost.. Browse all the Amazon Original Kids Series at www.amazon.com/kidsoriginals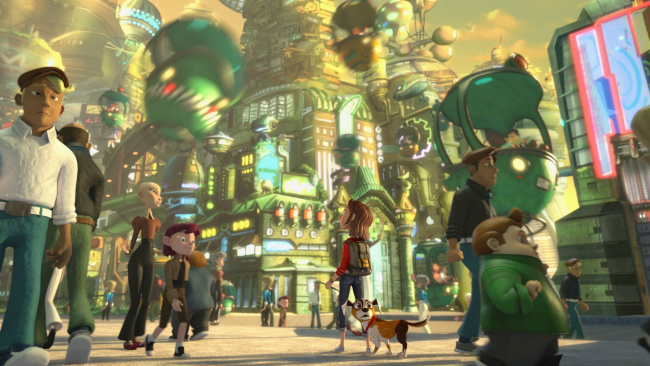 I love that the new series takes elements of The Wonderful Wizard of Oz book and brings them into this new modern series. For example, in the original book Dorothy wears a blue and white gingham plaid dress. In the new Lost in Oz series, Dorothy Gale dresses like a typical 12-year-old, but the creators have brought the blue plaid from the original into the new series by having Dorothy Gale wear plaid sneakers.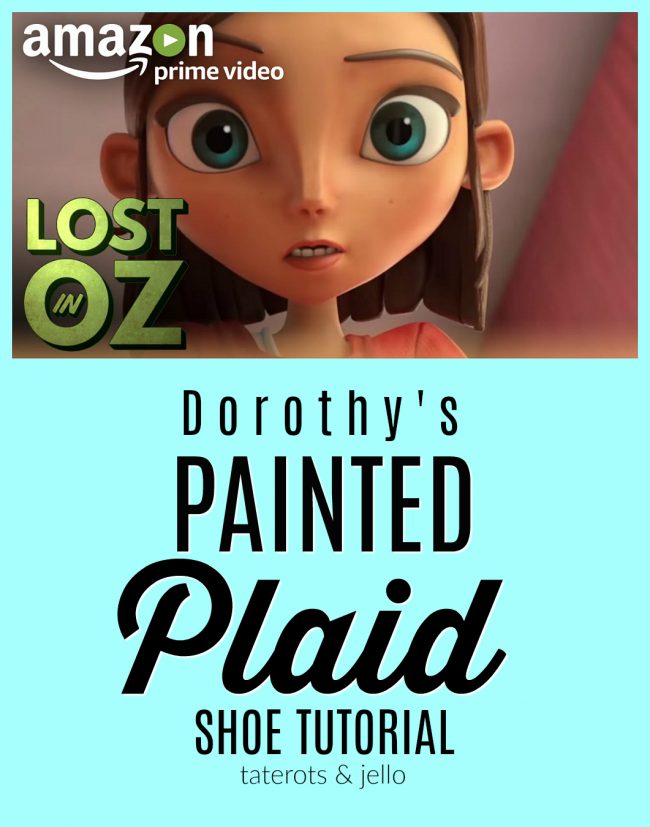 I thought it would be fun to do a little tutorial on how to DIY Dorothy's shoes by painting plain, canvas sneakers for a one-of-a-kind pair of shoes. And with back to school right around the corner, this tutorial would be fun to make with YOUR tween or teen this Fall!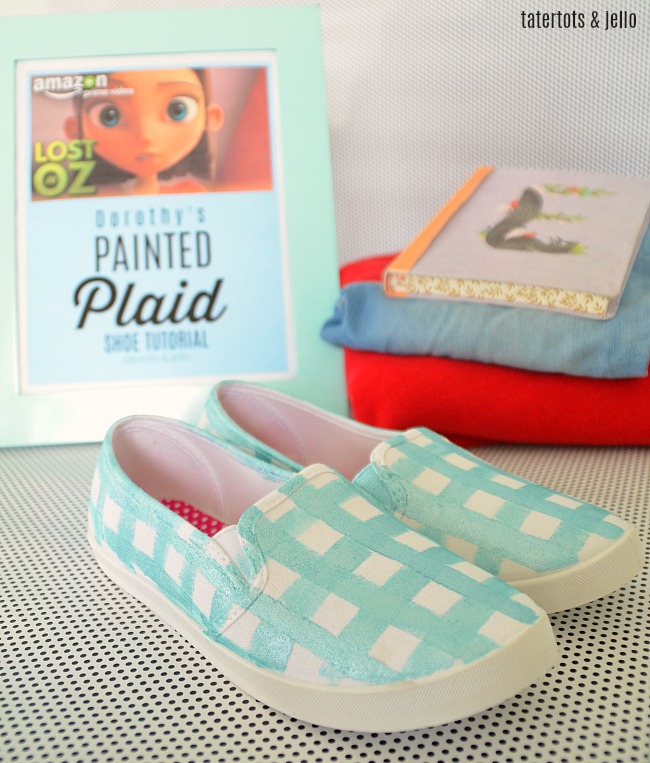 Here's how to make Painted Plaid Shoes: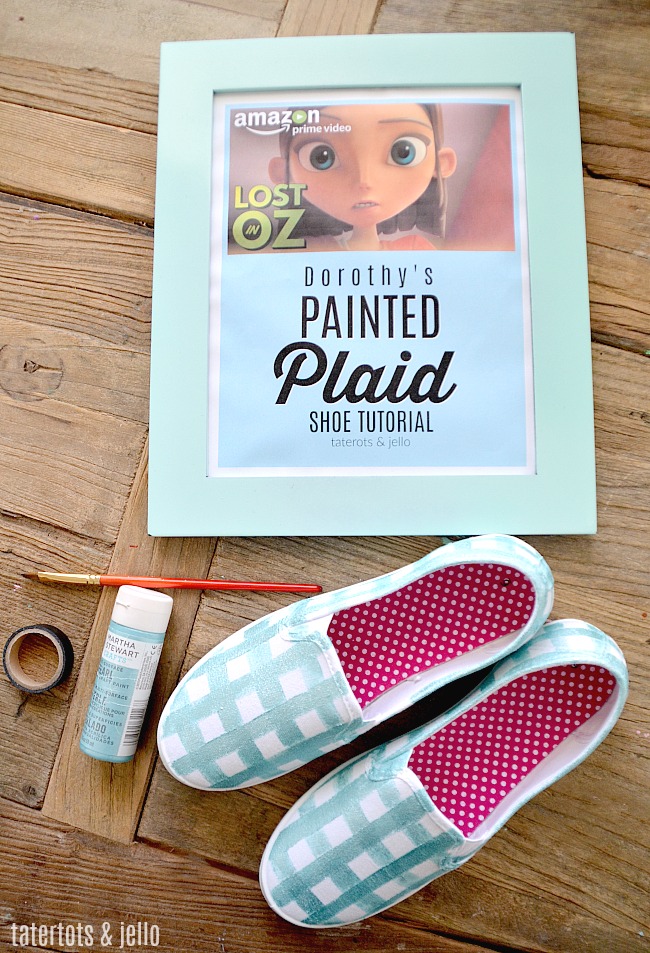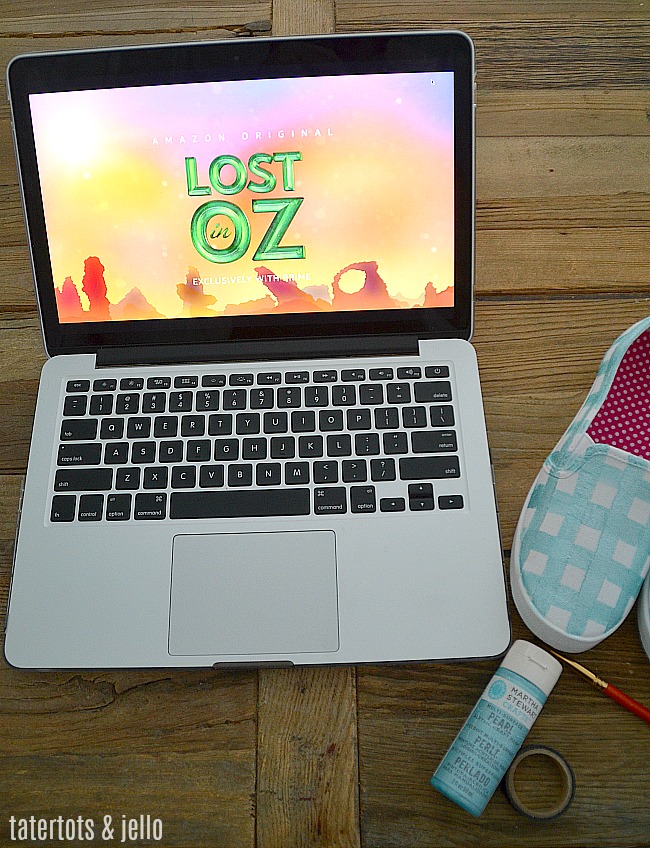 Supplies:
Canvas sneakers (I found these at Walmart for under $6)
Paint (I used multi-use craft paint that works well on fabric)
Paint Brush
Painter's Tape or Washi Tape

Directions:
I taped off rows in one direction. I tried to space the rows out so they were even. If this seems hard, you can measure your tape and use a pencil to mark where each row of tape should be on the shoe.
Make sure you smooth the tape edges down on the shoe so that no paint gets under the edges when you are painting the shoes.
Put paint on a paper plate and paint the rows.
Let the paint dry then remove the tape.
The next thing you want to do is tape rows going the opposite direction. Make sure your tape is completely dry before you do this. I waited at least 2 hours.
Paint the rows between the tape, this will make the plaid pattern on the shoe.
Let the paint dry, then remove the tape.
Enjoy your custom shoes!!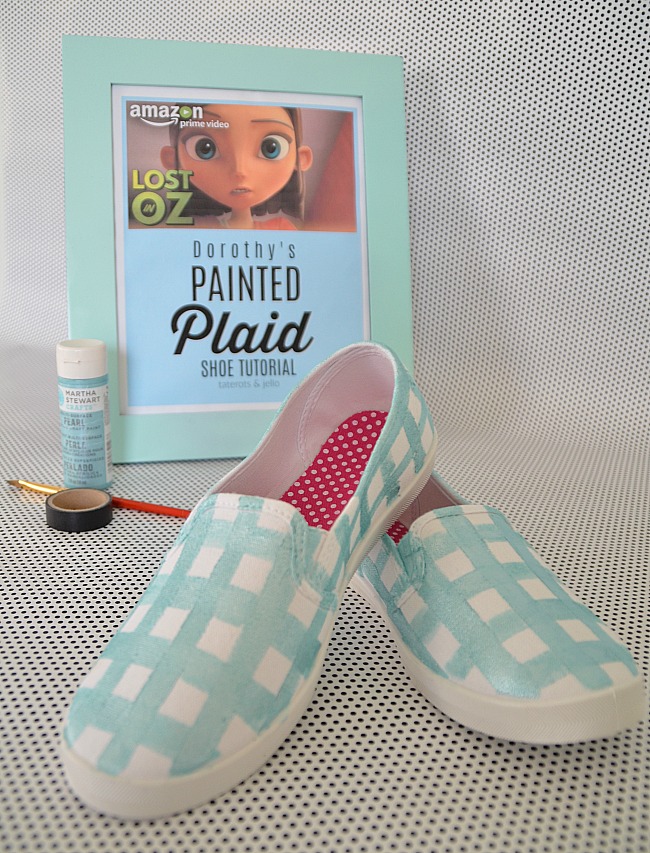 Be sure to check out Lost in Oz now on Prime Video! I hope you love it as much as we do!
You can follow along with Lost in Oz and the other Amazon Kids Originals:
xoxo