Haven't planned your neighbor gifts yet? It's not too late!
Today I'm going to share an easy neighbor gift idea for the holidays. It's what I am giving my neighbors this year: Orange Hot Fudge Sauce. It's such a yummy treat!
---
orange hot chocolate sauce neighbor printable
---
I always miss my dad so much around the holidays. One thing that he loved was chocolate oranges. I thought it would be fun to make a treat to give my friends and neighbors that celebrated his love the holidays. So here is some yummy Orange Hot Fudge Sauce. And a FREE printable. Just cut it out and put it on top of a mason jar. It's the perfect size!
I adapted the recipe from …
… one from Your Home Based Mom. Head over there to see the plain chocolate version.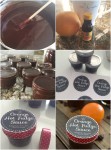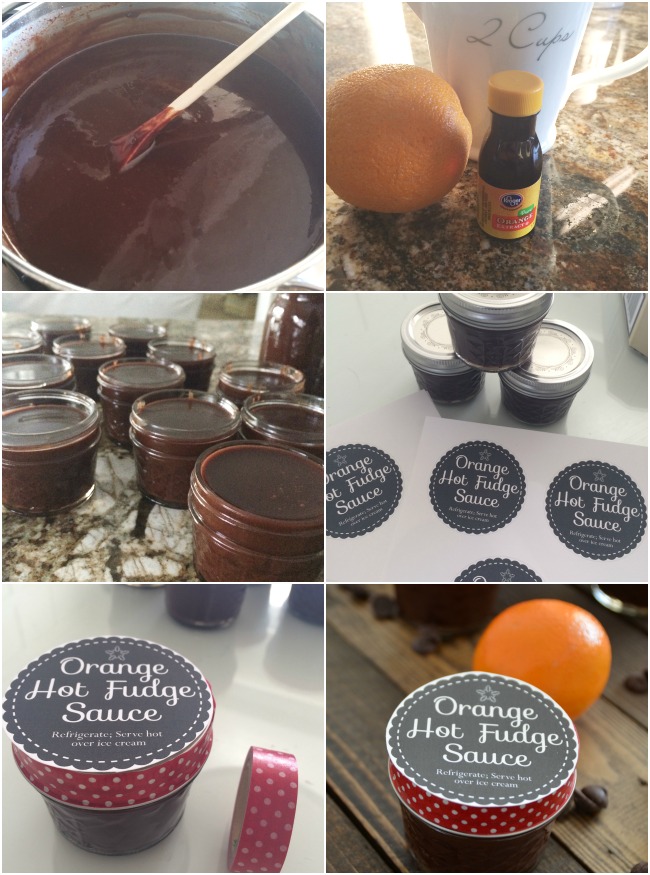 Orange Hot Fudge Sauce
Ingredients
Zest of one orange cut into strips
2 cups of dark chocolate chips
1 can Evaporated Milk 1 1/3 cup
1/2 cup butter
2 cups Powdered Sugar
1 Tsp. Orange Extract
1 Tsp. Vanilla
Instructions
Melt the chocolate chips, milk, butter and powdered sugar in a heavy sauce pan.

Add the orange zest.

Bring to a boil.

Cook for 4 minutes, stirring all the while.

After 4 minutes, turn off the heat and take out the orange zest strips. Let the mixture cool and get thicker.

After about 10 minutes, add the vanilla and orange extract and stir to incorporate.

Use a funnel and pour the chocolate sauce into your jars. I used 4 ounce canning jars. I doubled the recipe and it made 18 4-ounce jars of sauce.
Recipe Notes
from tatertotsandjello.com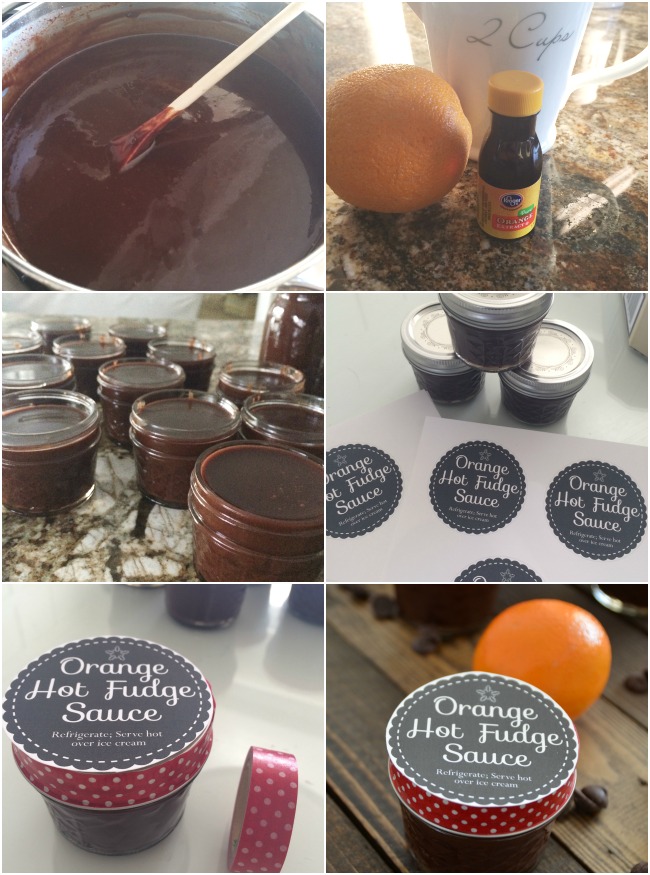 ---
orange hot chocolate sauce neighbor printable
---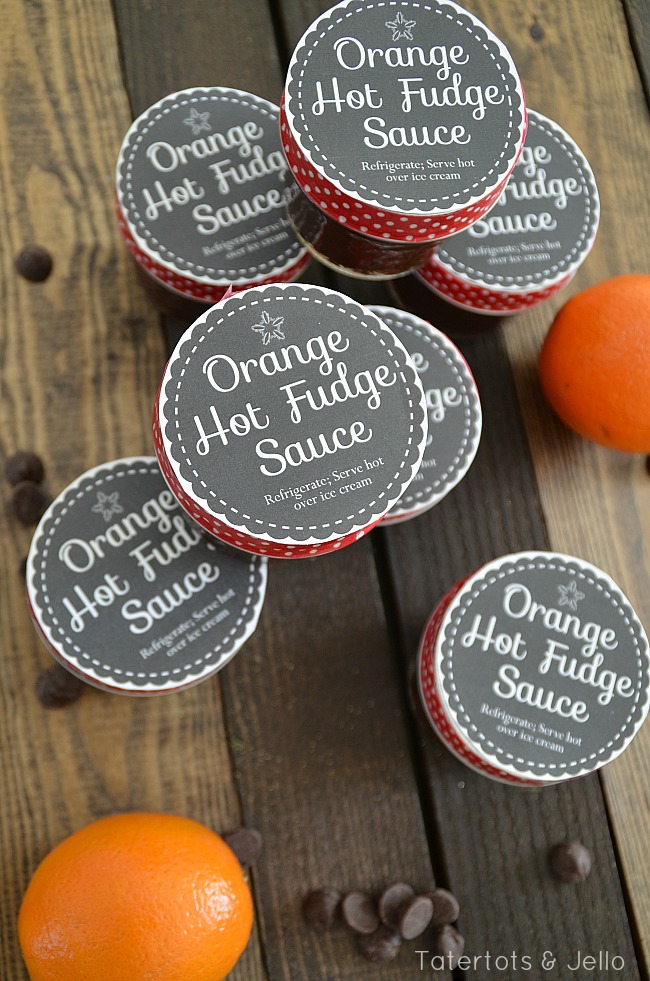 And here's the printable!
Just right-click this link or the image below and choose "save as" to download the PDF. (For personal use only.)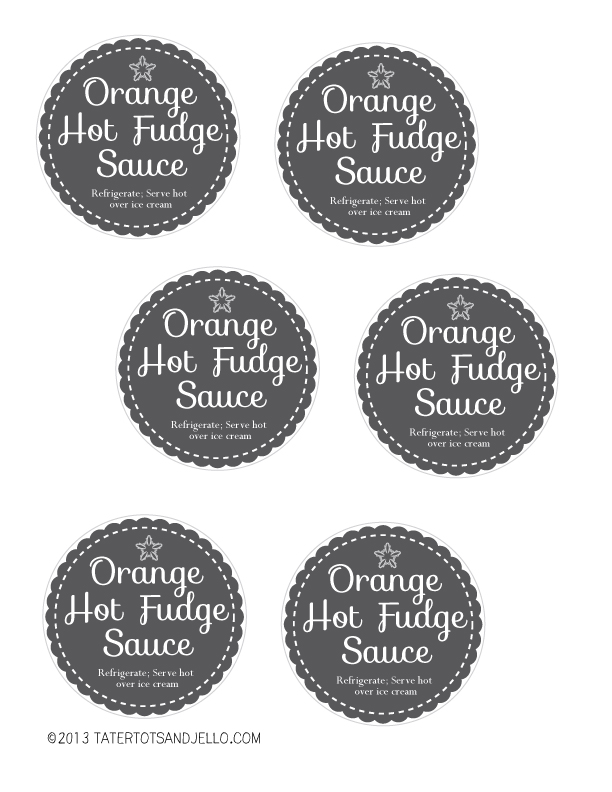 ---
orange hot chocolate sauce neighbor printable
---
I added a little washi tape to the edges of the lid for some festive Holiday color. So easy! And if you want to add a little more to the gift, you can pair it with an ice cream scoop or a pint of ice cream!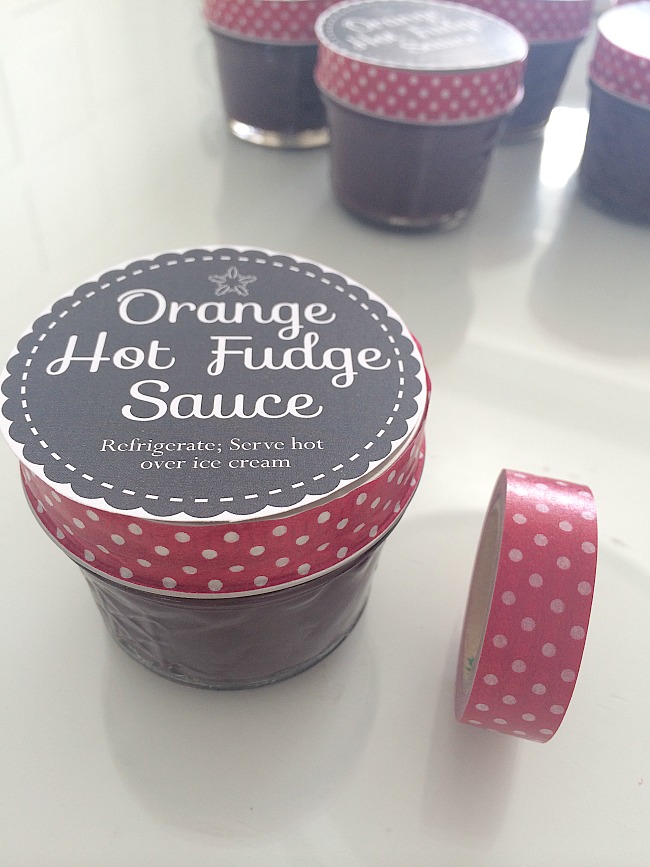 Here are a couple other neighbor gift ideas, each with free printables: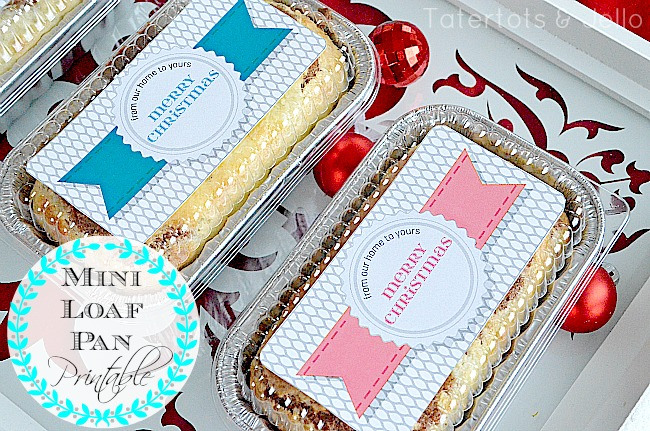 Jingle and Merry Muffin Pan Printables
Happy Holidays!!
xoxo