Make a Halloween Basket Witch Wreath. Use a flat basket and add a saying and banner to create a welcoming Halloween wreath!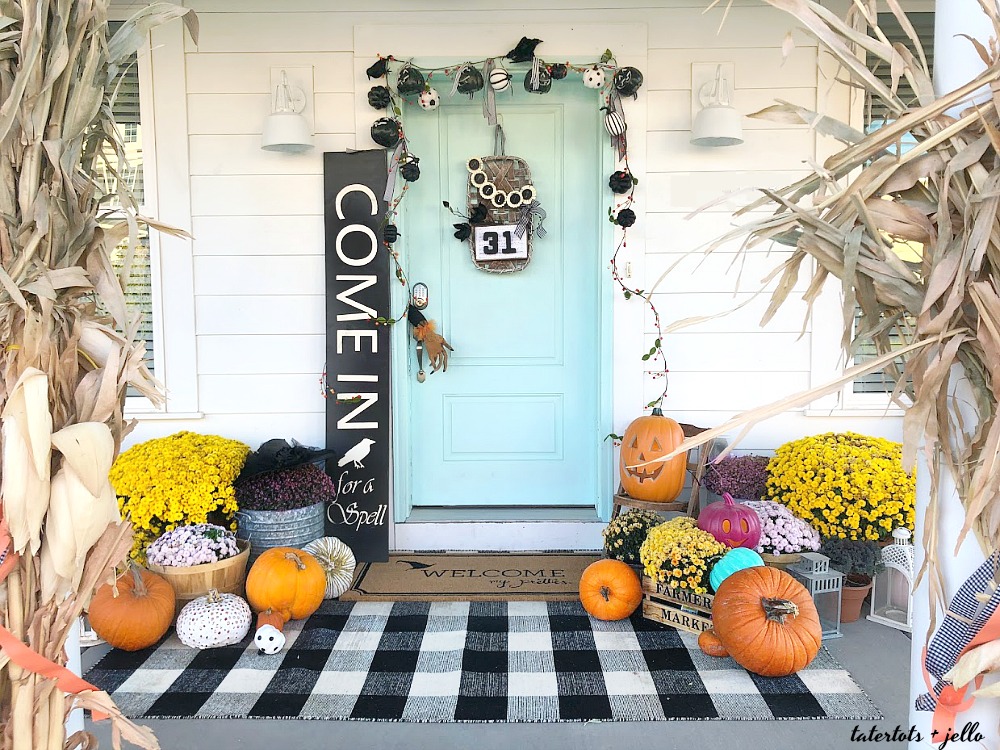 How to make a Halloween Basket Wreath
I love an easy wreath! And I especially love an easy Halloween wreath! When I was decorating for Fall I added a couple flat baskets to my mantel and piled some pretty pumpkins inside.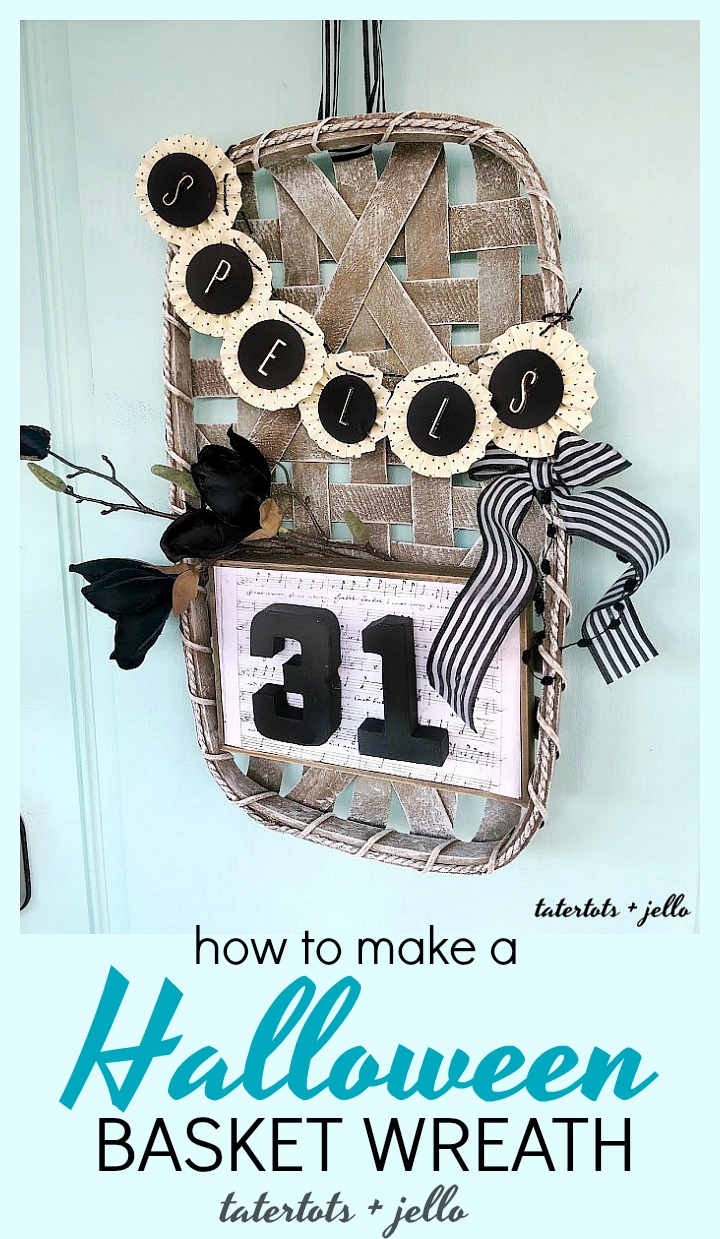 Flat baskets make great wreaths
So when I was thinking of easy wreaths to make for Halloween, the baskets kept popping into my mind. I thought they would be light and easy to hang on the door. There is a little bit of a lip so you can add things that rest inside (of course if you hang it up you do need to glue those things onto the basket). And I thought the shape would be good on a door.

Witch-themed Halloween wreath
So I got one out and experimented a little. My porch is witch-themed so I knew I wanted to do something with a nod to my theme.
Mod podge a piece of wood
I ended up using a piece of wood and mod podging music from a 1700's opera about witches onto the wood. The thing that takes the longest is waiting for the mod podge to dry. I only mod podged the back of the paper onto the block. I didn't mod podge the front. My experience with mod podge is that if you do mod podge the front of your paper it has a tendency to bubble up. If you just do the back of the paper, you can lay it on top of the wood and smooth it out and it will dry without bubbles.
Add a saying or numbers
Then I painted some paper mache numbers black and hot glued those on top.
Add floral
I layered a black flower behind the block.
Add a banner
It still needed something and I thought a banner would be perfect! The banner says SPELLS since it's a witch-theme. I hot glue the first and last pennant onto the edges of the basket to keep them secure.

Hang it up with ribbon
Then the last thing I did was I used a piece of ribbon to hang it onto the door.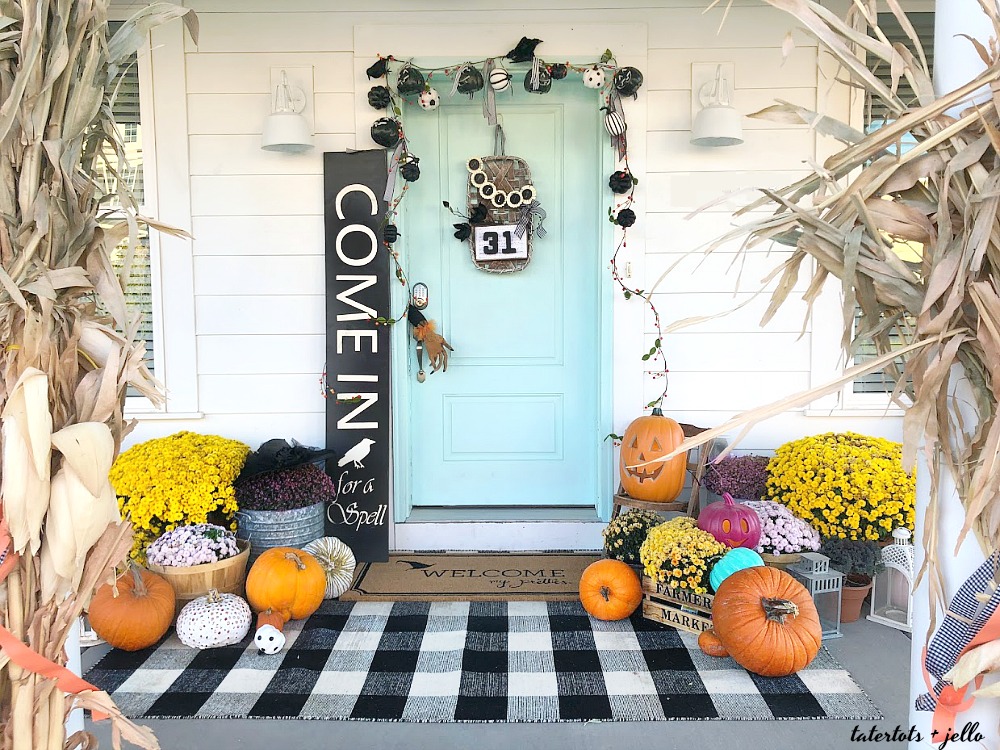 And within a few minutes I had a new wreath!
Give a flat basket a try! I got mine from Hobby Lobby. I actually think they are called tobacco baskets. You can use you 40% off coupon and it's very affordable!
Here are a few other Halloween wreaths I've made in the past: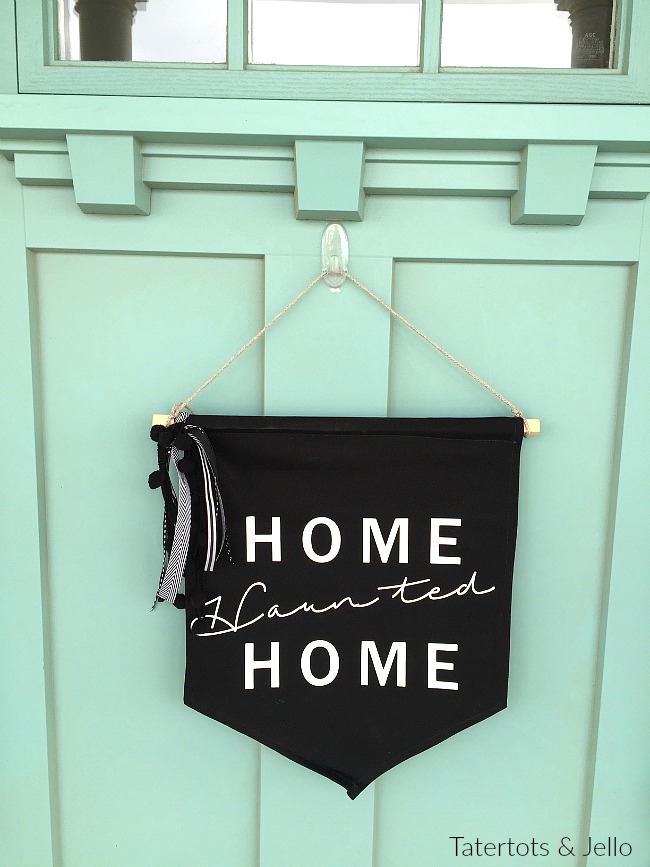 Home Haunted Home Door Hanging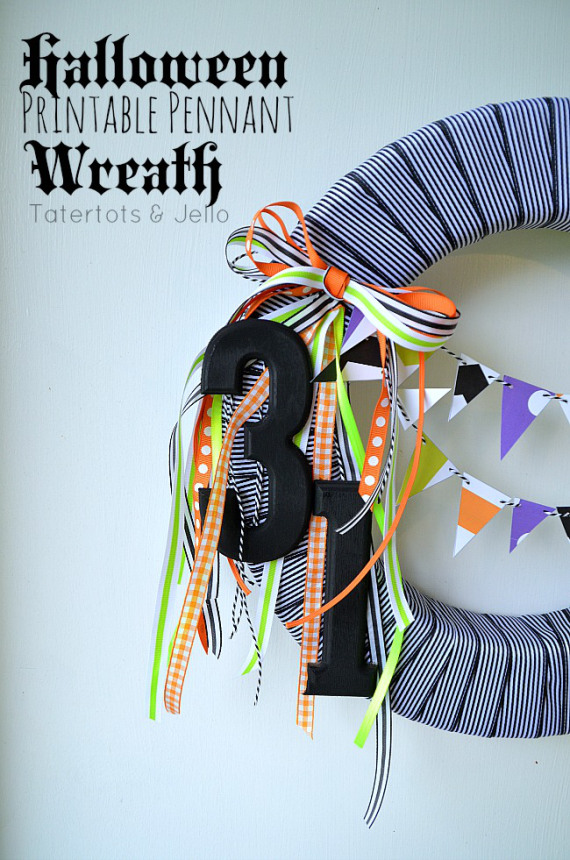 Halloween Printable Pennant Wreath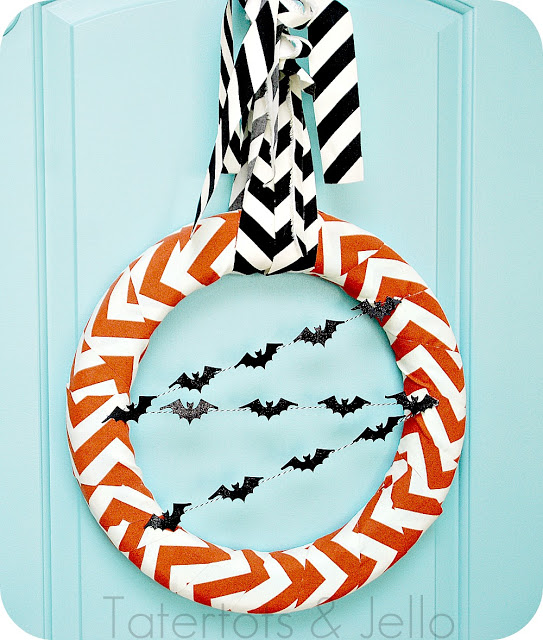 Are you working on any Halloween projects?
Share your ideas in the comments. I would love to see what YOU are working on!
Have a SPOOKY day!
xoxo