Home Haunted Home DIY Halloween Pennant. Instead of a traditional wreath, make a DIY pennant. Use heat transfer material to spell out ANY welcome or saying on your pennant!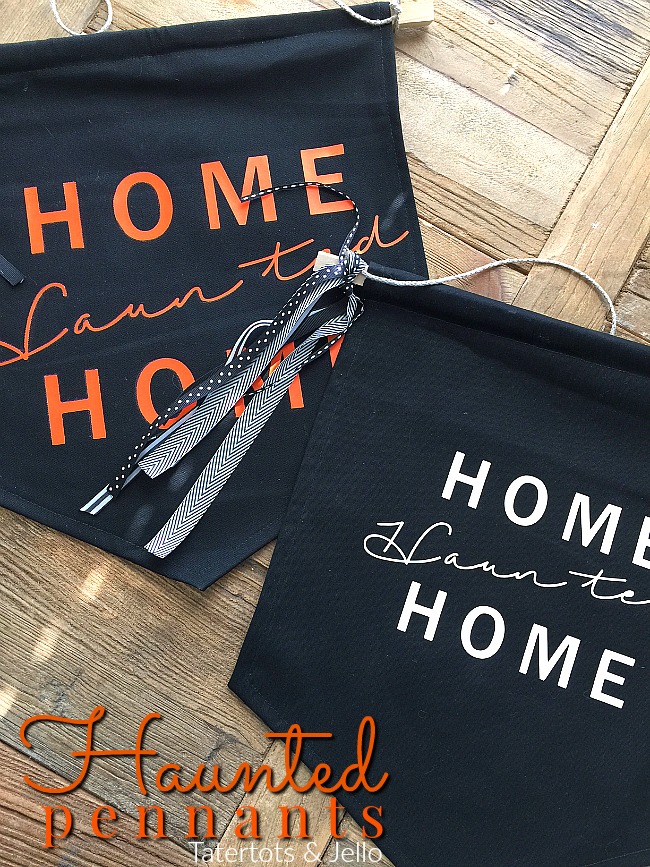 ---
Home Haunted Home Halloween Pennant
---
It's almost October!!! And you know what that means – time to start decorating for HALLOWEEN!!! Instead of a traditional wreath, why not make a DIY Halloween Pennant? The beauty of this type of door hanging is that you can use heat transfer material to say ANYTHING that you want on your pennant!
I am so excited to share my Home. Haunted. Home pennant door hanging with YOU!! I designed the pennant after finding this cute Home Sweet Home rug at Target a couple of years ago!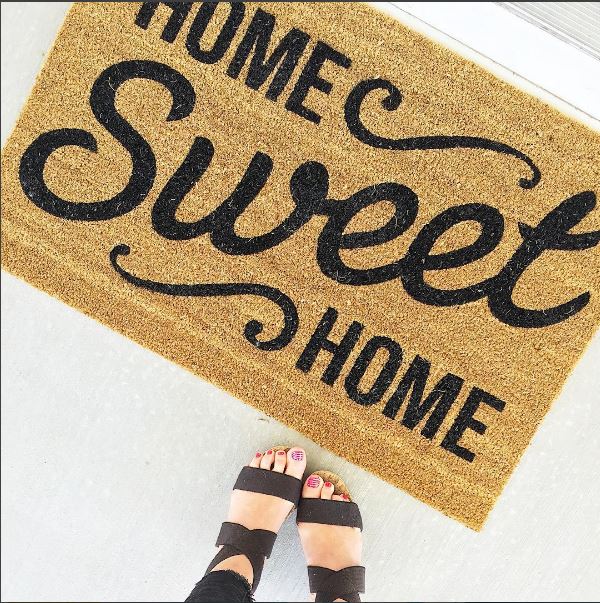 Also – I love that this project isn't the normal wreath that everyone hangs on their doors. AND, I love that they are so easy to store. You can slide the pennant off the dowel and put a new one on for a different holiday and store the flat pennant in a drawer or holiday box and takes up hardly any room.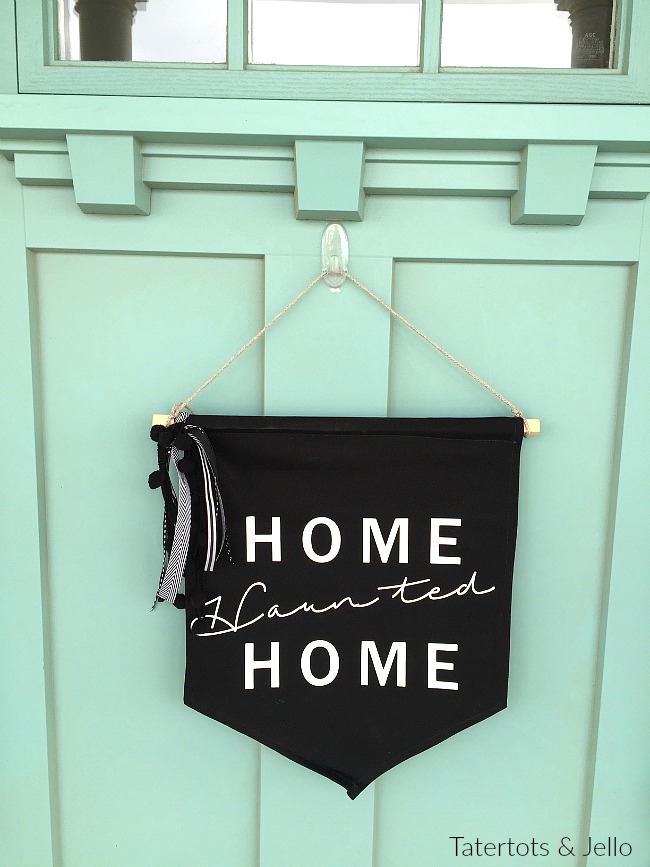 You use heat transfer vinyl on the fabric instead of regular vinyl. It's also hand washable which is nice.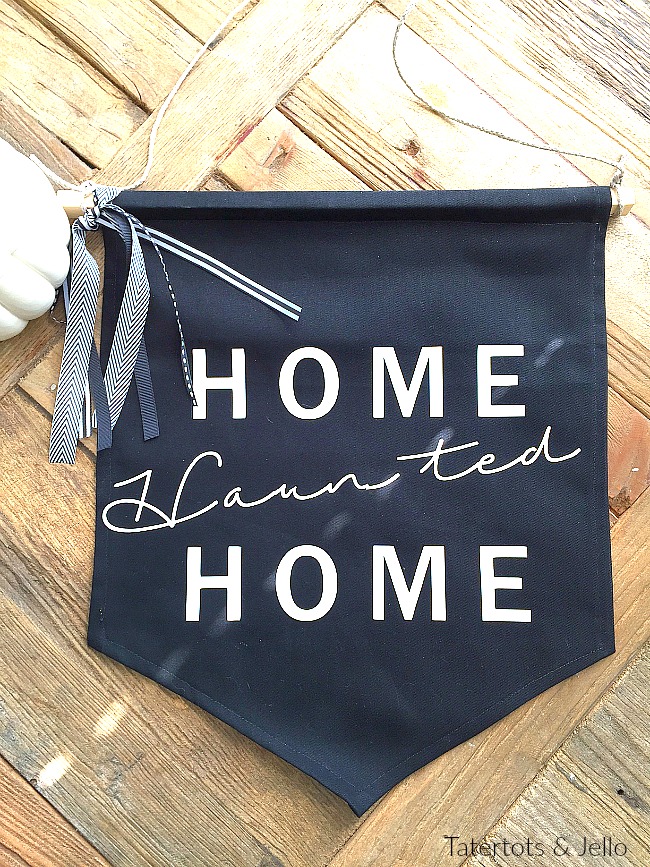 ---
Home Haunted Home Halloween Pennant
---
Here is how to make this easy Home Haunted Home Halloween Pennant for your home:
Use your craft cutting machine to cut out the heat transfer material
I used my Cricut cutting machine to cut out the letters. The fonts are: franklin gothic medium for the HOME lettering and Haunted lettering is Autumn Chant.
Make your pennant ANY size you want!
You can make the pennants any size you want. These are 12 inches wide by 15 inches long. We hemmed the edges of these pennants.
You can make this pennant NO SEW too!
but if you aren't handy with a sewing machine you can just cut out the shape and leave the edges and they will fray – which would be cool looking. At the top of the banner, you fold down a section of material to put the dowel through. You can sew it shut or even use a hot glue gun if you want.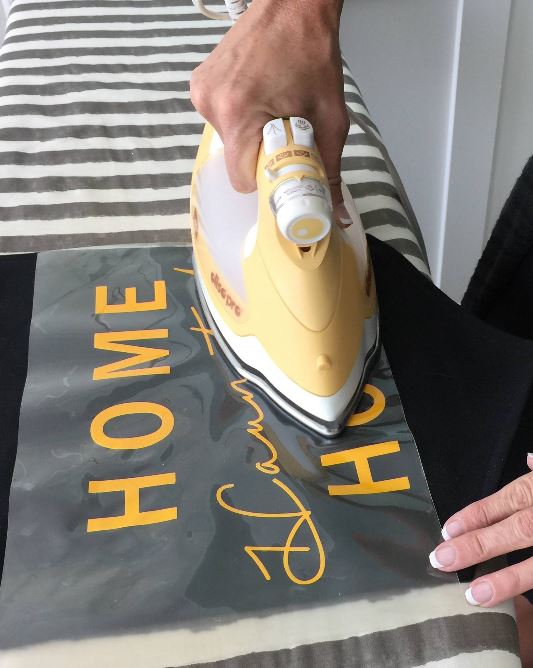 Iron on the heat transfer vinyl to the pennant material
Then I used heat transfer vinyl to attach the lettering onto the fabric.
Tie Ribbon on the Dowel
I tied some festive ribbon onto the end of the dowel and some twine to hang it up and voila – I have a new Haunted Halloween Door Hanging! Yay!
You can make pennants for all of the seasons!
I have another, year-round Home Sweet Home pennant that I made and I will share next week. Plus a bunch of other seasonal pennants I will be sharing over the next few months.
Lightweight alternative to a wreath
Daybreak can be quite windy at times, so I love a door hanging that is lightweight and won't damage my door.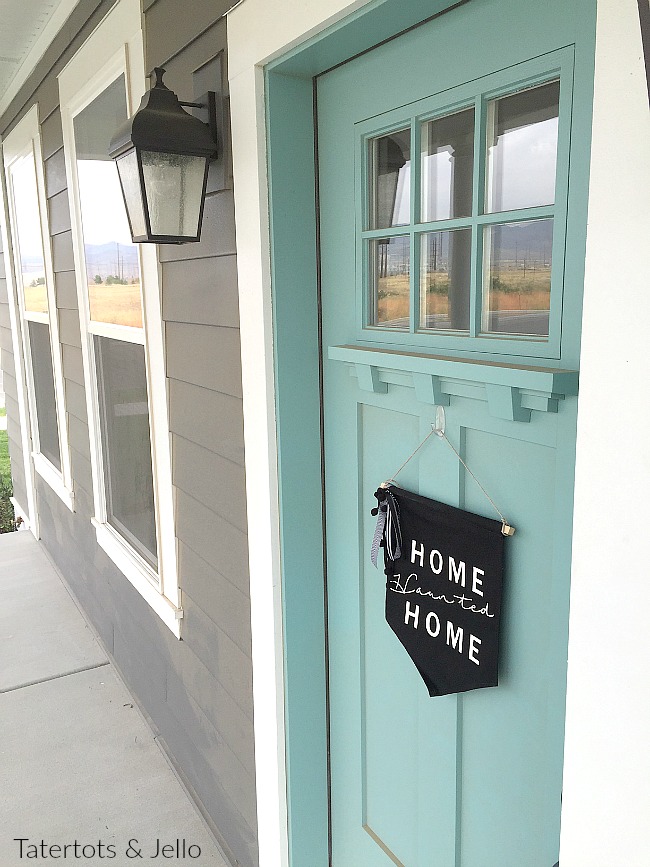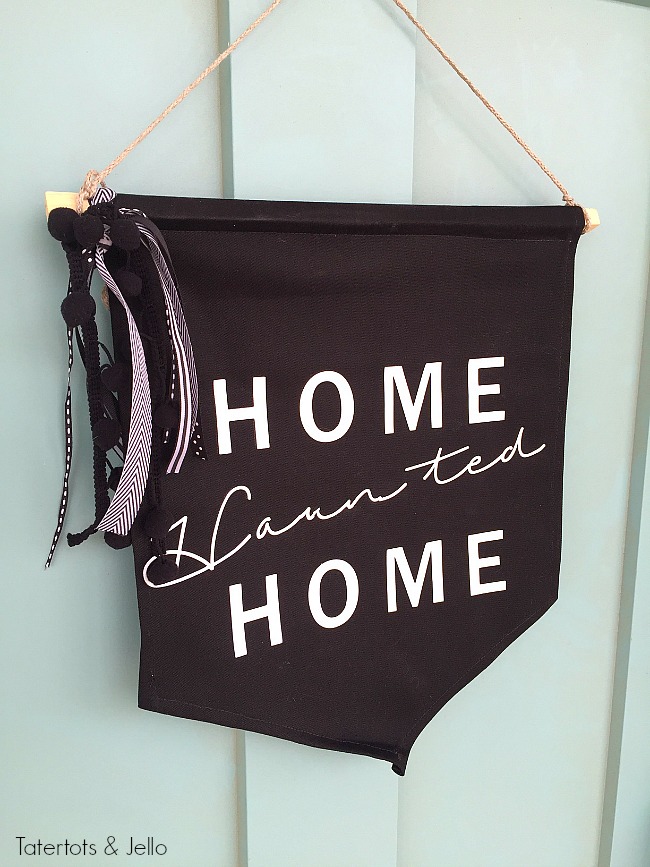 I hope you make one for your home!
Here are a few other pennant ideas I have made in the past: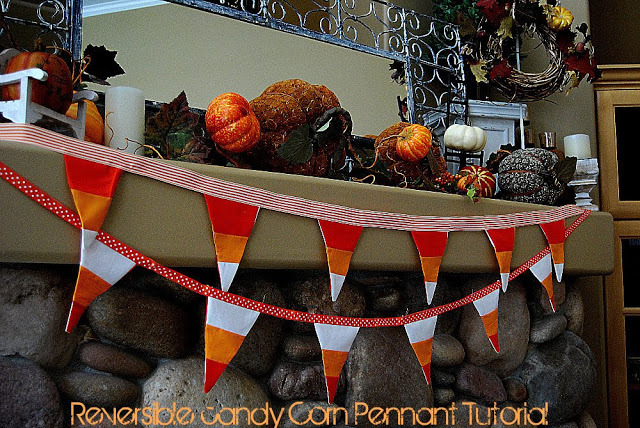 Reversible Candy Corn Pennant Tutorial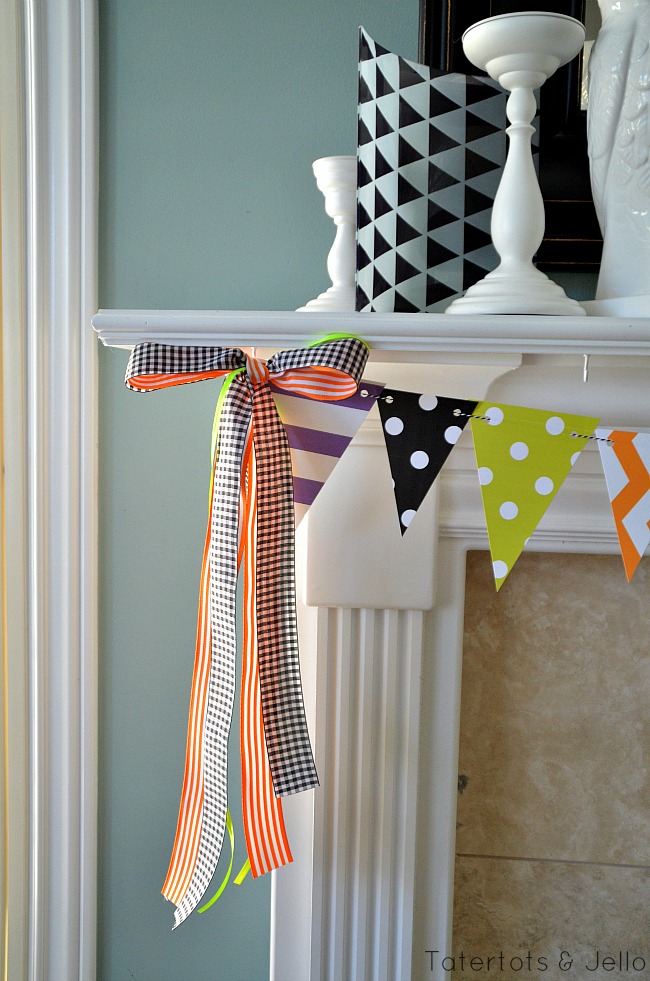 Free printable Halloween Pennant Banner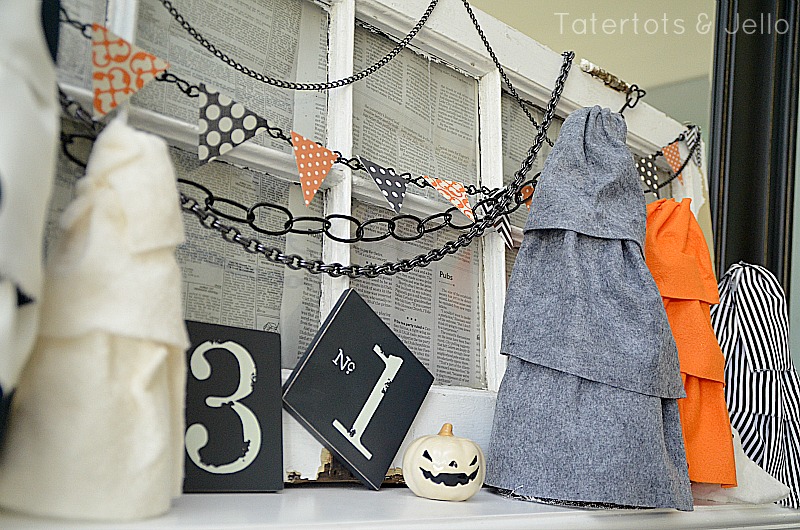 Have a Creative Day!!
xoxo