Hello Friends!
I'm so happy to be here another month sharing with you one of my latest little projects.
Lately I've been super busy working on my kitchen makeover and inspired by it I made this tote.
The best part about it is that you can purchase these totes at your local Wal-Mart for about $6.00 for 3 of them.
We are just going to give them a quick makeover using paint, ribbon and buttons.
In about 30 minutes you can have one of your own!
TUTORIAL
1
The first thing I did was to iron the tote.
2
After the fabric was smooth I applied the vinyl stencil that I had previously cut.
I always like to press against the edge of each letter to make sure no paint will bleed under it.
3
The third step involves paint.
I like to use fabric paint for my projects since it is softer than regular acrylic paint.
Before I started painting I placed a piece of paper inside of my tote to protect the other side of it.
It is a good idea to add some painter's tape to those areas where the edge of the vinyl is too close to the fabric.
You don't want to paint out of the lines.
Use a flat brush for this step and tap small amounts of paint against the fabric.
4
Peel the vinyl off.
I used a pin to peel off those hard to reach areas.
5
After the paint was dry it was time to have some fun and give some personality to the tote.
I used ribbons and buttons to do so.
With the help of some pins I placed the ribbon in place.
Then I opened a few stitches of the tote and I placed the end of the ribbons inside.
6
I turned it inside out and I sewed it again securing the ribbons in place.
7
To secure the rest of the ribbon I sewed some buttons on top of it and a little bow at the end.
Before I knew it I was done.
My little tote will be part of my kitchen…
I am going to use it to store all of those plastic bags that come home with me from the grocery store.
I hope this simple tutorial inspires you to stencil some fabric of your own.
Pillows, curtains, totes and even rugs are some fun surfaces to work with.
If you have never stenciled before you can click here for a step by step tutorial of how to use vinyl stencils to paint fabric.
Jen, as always it is my pleasure to be here today.
I love you dearly and it is my honor to be a part of your blog every month.
What a treat!
Have a great day everyone!
Desirée
Desiree – what a fun project!!
I love seeing what you will come up with each month. You are amazing!!
If you don't follow Desiree at The 36th AVENUE — you are missing out!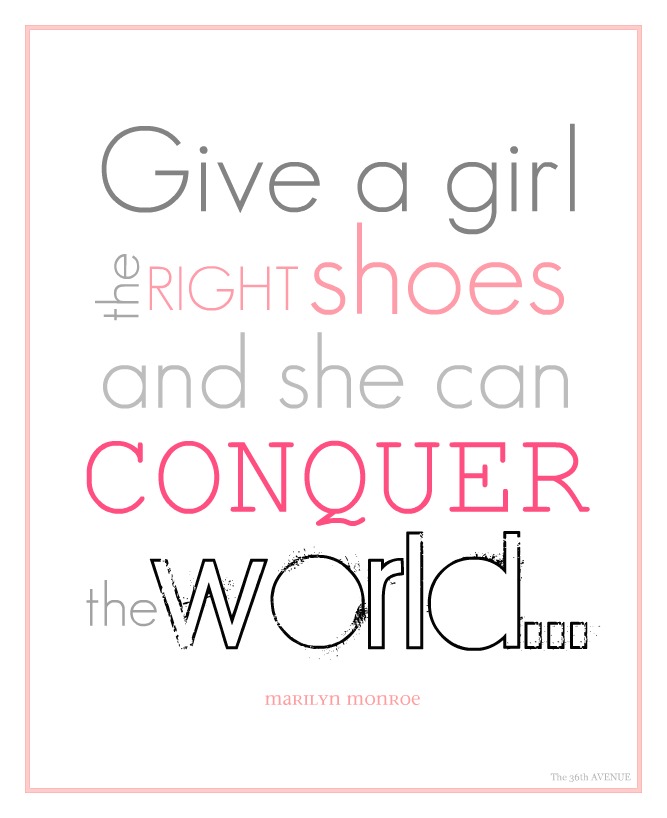 This Shoe Printable makes me happy — who doesn't love a new pair of shoes??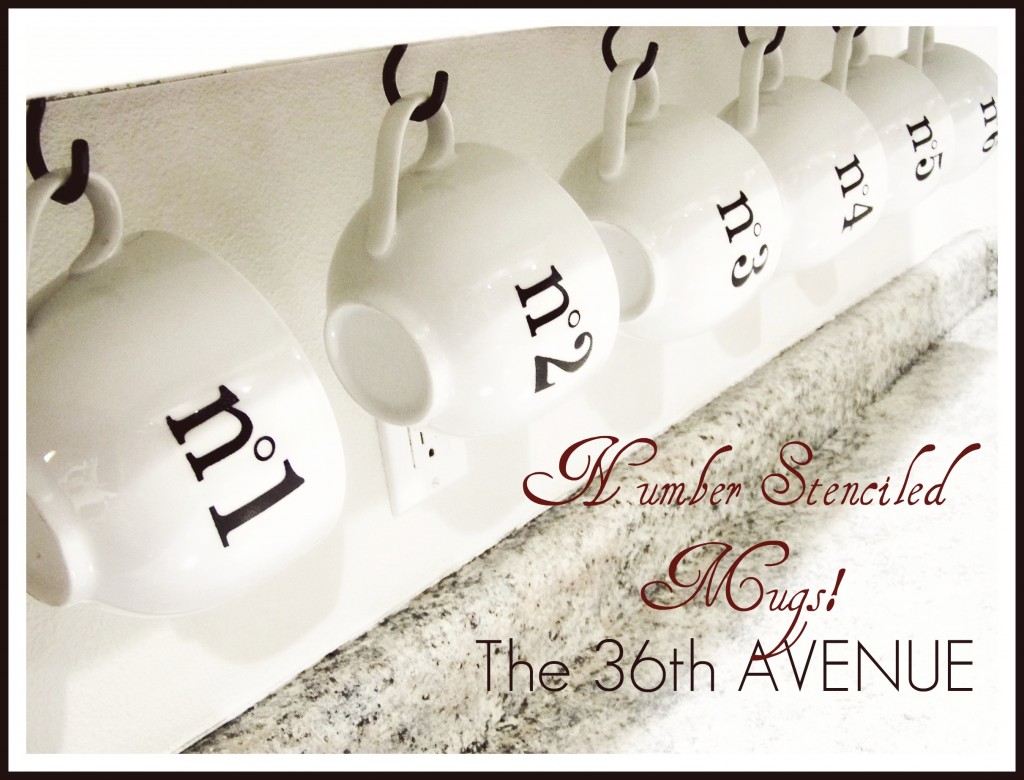 And don't miss Desiree's Washable Stenciled Mugs – so cute!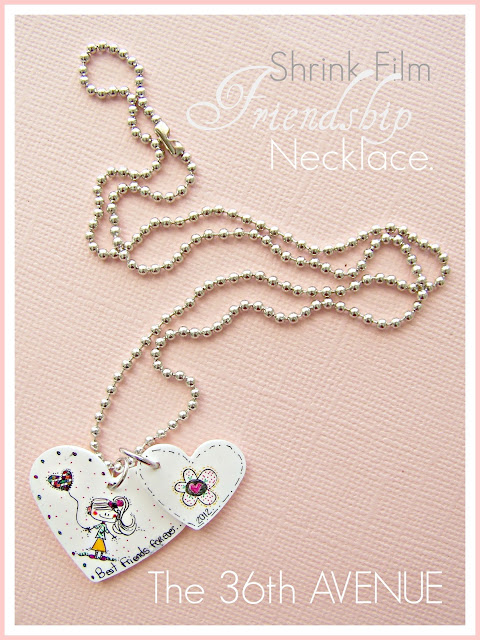 And how adorable is this — Shrink Film Necklaces
Thanks again Desiree!!
I am so excited to see your kitchen makeover!!
xoxo

And be sure to head over to Desiree's TODAY — she is having a giveaway for the vinyl for this project AND she's made four different versions. You can make your own tote!!
PS — Coming up tomorrow – a little sneak peek of my secret project and what I have been working on this week!!