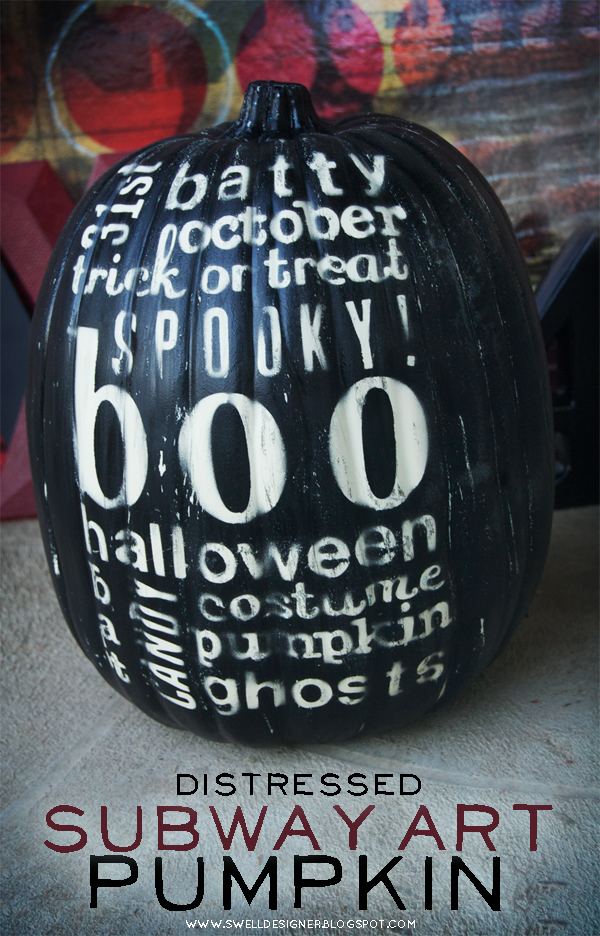 It's Pumpkin Week — Make DIY Distressed Subway Art Pumpkins!!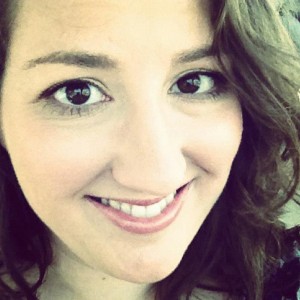 Hi Tatertots and Jello Readers! I'm Alexa of The Swell Life and FontCrafts.
Every year around August through October is when I'm most excited about crafting, because I absolutely love Halloween!
My mind is always swirling with new ideas…too bad I don't have enough time to execute them all! My favorite thing to create during the Halloween season is a good ol' fashioned pumpkin decorating project! I've never really enjoyed carving pumpkins and I like to give them new twists with paint, glitter and glue each year. I see a pumpkin just like you would see a plain wall canvas – the opportunities are limitless. I love to drip, spray paint, puffy paint, fabric wrap, and collage the pumpkin to look like a mini piece of art. So that's exactly what I'm going to do today on Jen's blog – bring you a pumpkin in the style of subway art! I hope you enjoy this project as much as I enjoyed creating it! Let's get started!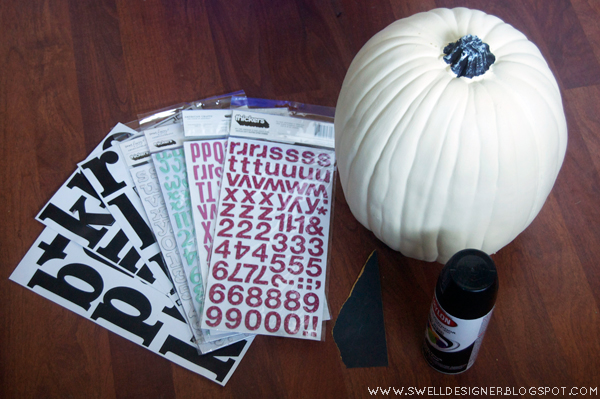 For this project you'll need:
– 1 large pumpkin (I picked my faux one up at Michaels)
xoxo

PS — Happy Friday!!
It's my favorite day of the week!!
Why?? It's time to feature YOU!
Come over and link up YOUR great ideas.
The Weekend Wrap Up Party starts TONIGHT at 6 pm MST.