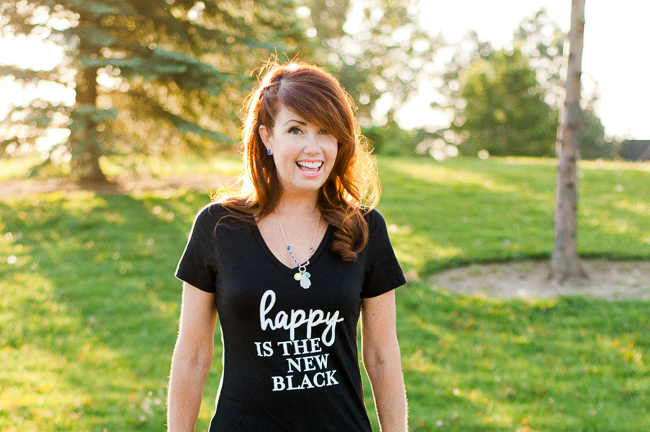 Sometimes I have to pinch myself because I get to do something I love so much and work with amazing people.
I am so humbled and thrilled to announce a Summer clothing, accessories and jewelry line from my collaboration with the awesome site Cents of Style: it's called Fruit Salad!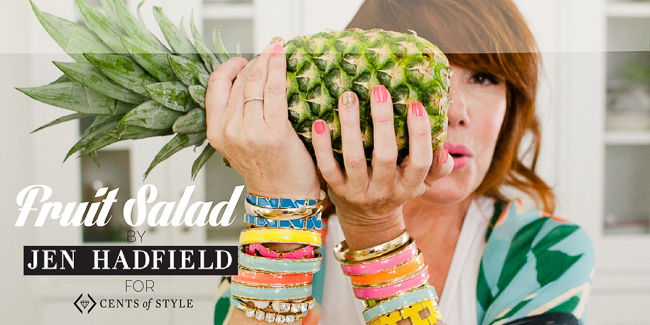 I love Cents of Style, and it's a dream come true to work with them!!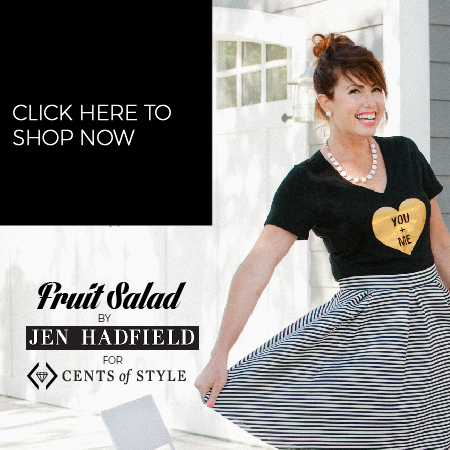 It's a bright and HAPPY collection of cute t-shirts, skirts, the brightest jewelry, AMAZING shoes and even beach bags and a hat that is perfect for brunch with your girlfriends or a day at the pool!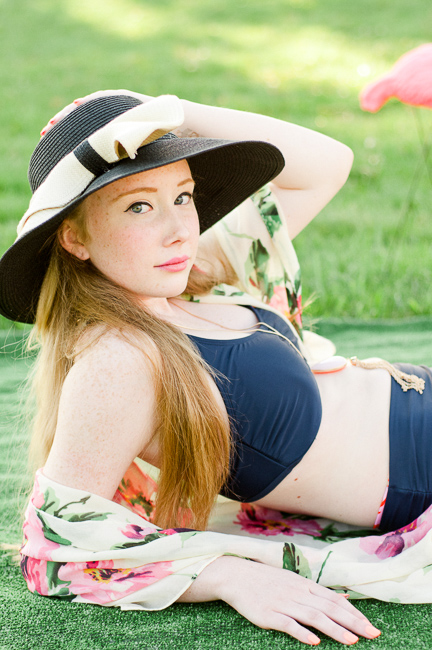 And my daughters are obsessed with the delicate kimonos! You can wear them as light cardigans and they make the cutest swimsuit coverups! Ella has been wearing one every day since I brought them home!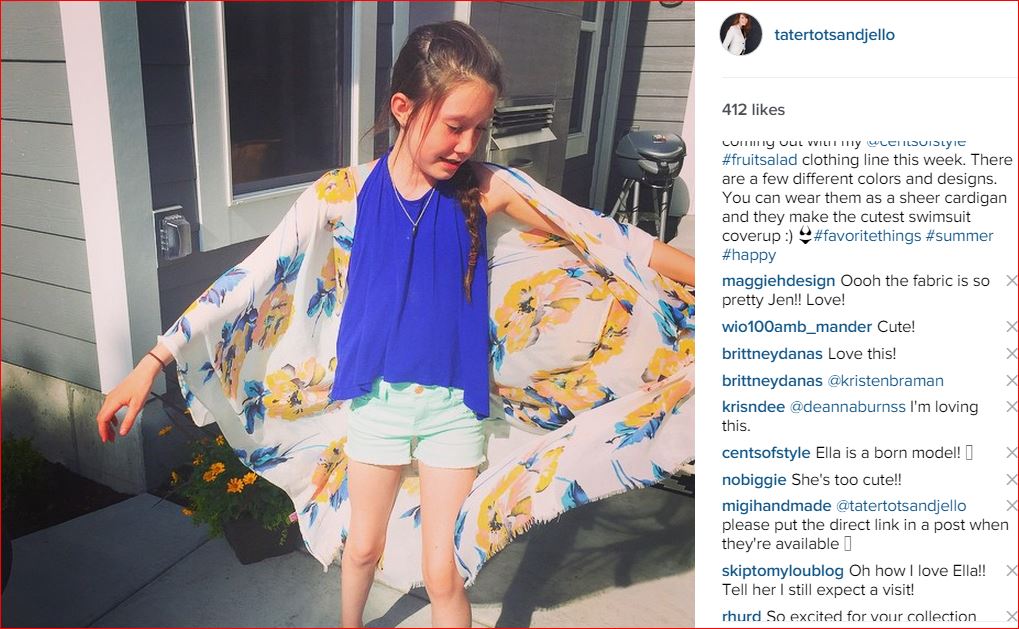 And …
We had such a fun photoshoot a couple of weeks ago with the amazing WhippyCake. She styled the shoot and did our hair and makeup. I'm still trying to recreate the catseye she gave me for the shoot.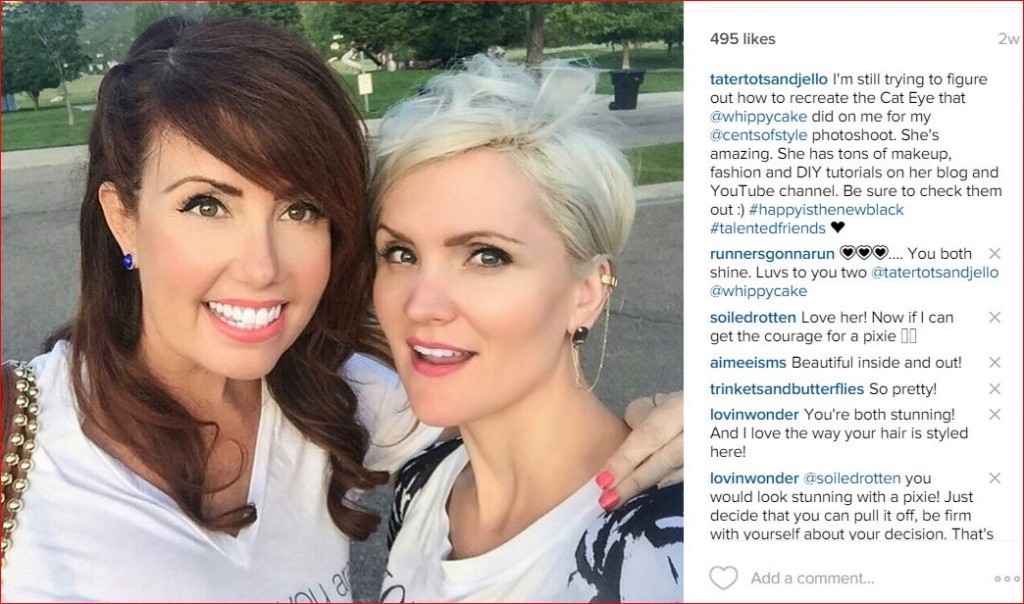 And I was thrilled that my gorgeous sister Ashley of Flaunt Boutique flew out for the shoot. She has amazing taste! And my daughter Hannah posed too. We had such a FUN time!!!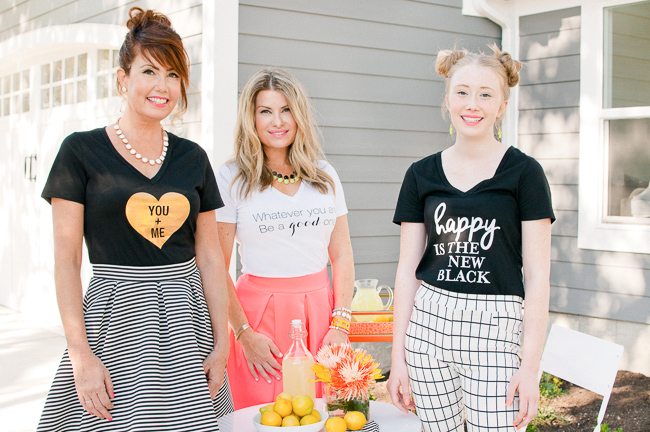 I'm still pinching myself. I can't believe this is happening. I am thrilled.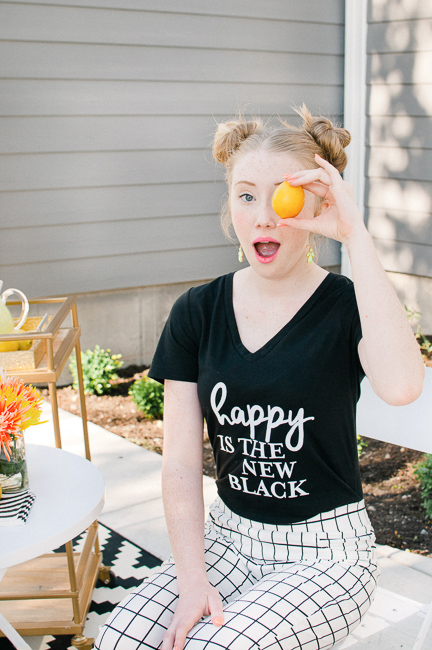 My word of the year for 2015 is HAPPY. So it was fun to create this t-shirt – "Happy is the new Black". I love the idea of being as happy as possible.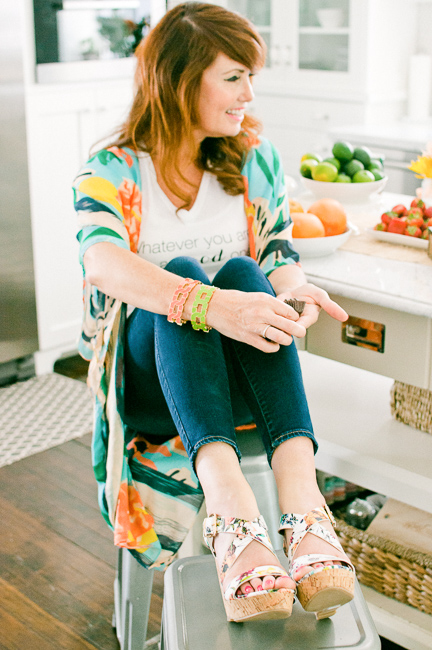 We shot some of the photos at the 1905Cottage and it was so fun!!
(You're getting a sneak peek not only at the #1905Cottage expansion but at this fun collection!)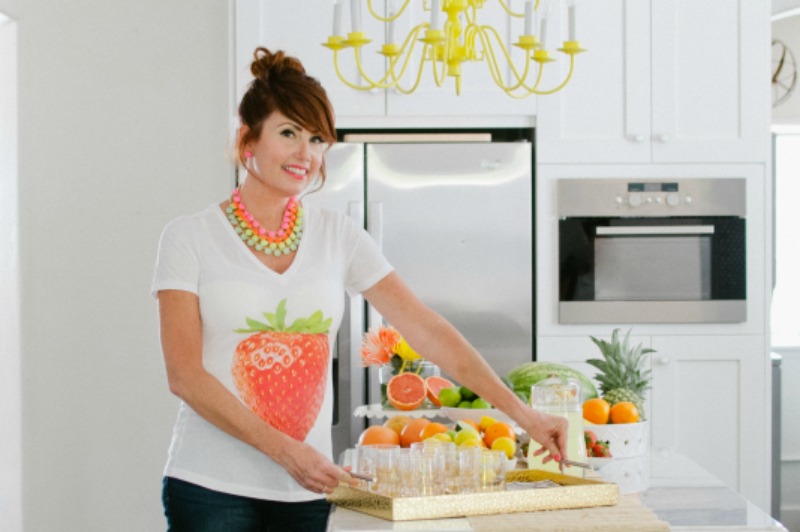 I'd love to hear your favorite items from Fruit Salad Collection — just leave a comment telling me your favorite. So fun!!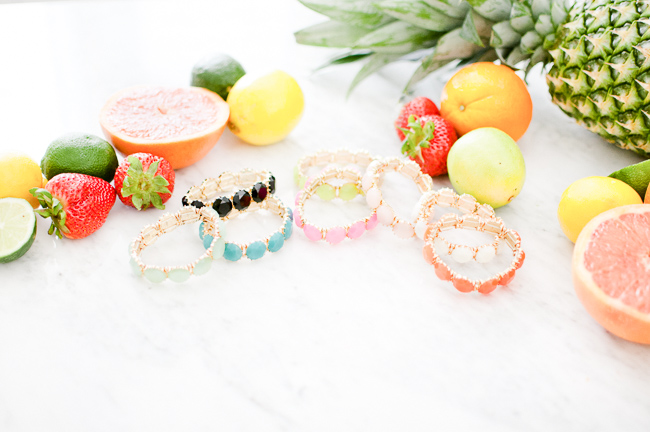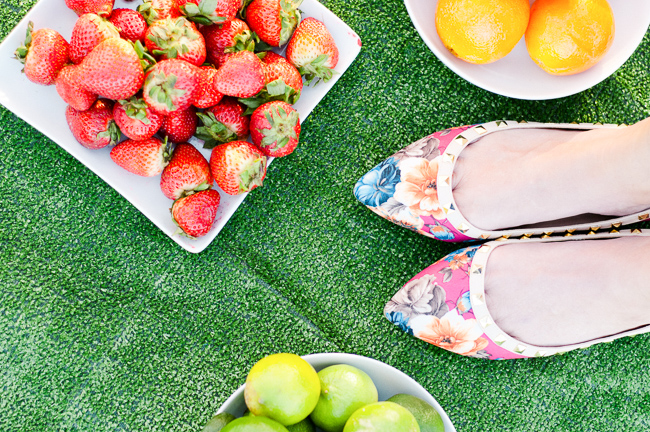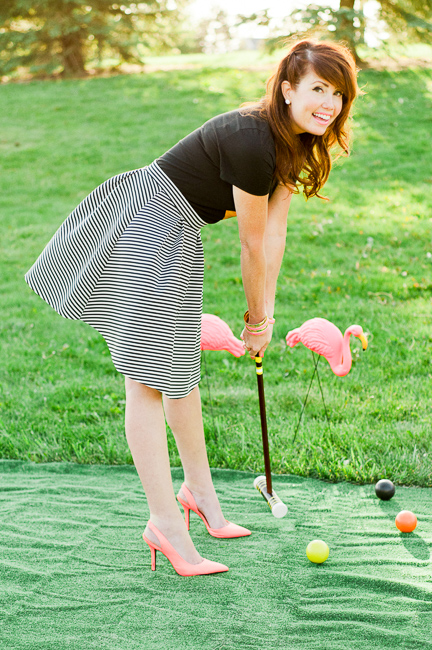 I also wanted to give a big thank you to all of my readers over the years. This past year was a hard one personally for me and I am so thankful to be doing something I love and I am so HAPPY for this blogging world. Thank you for following along with me. I appreciate you so much!!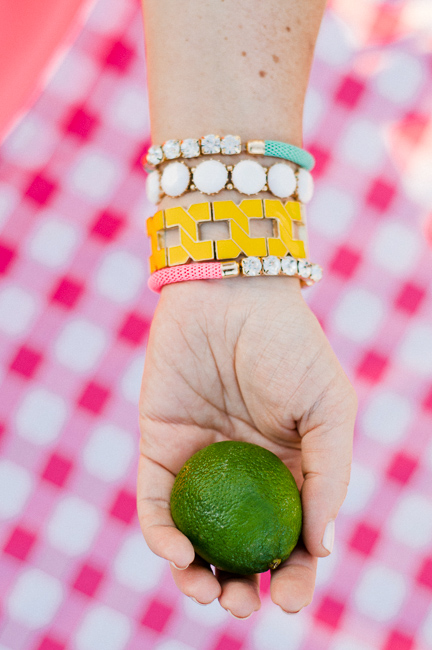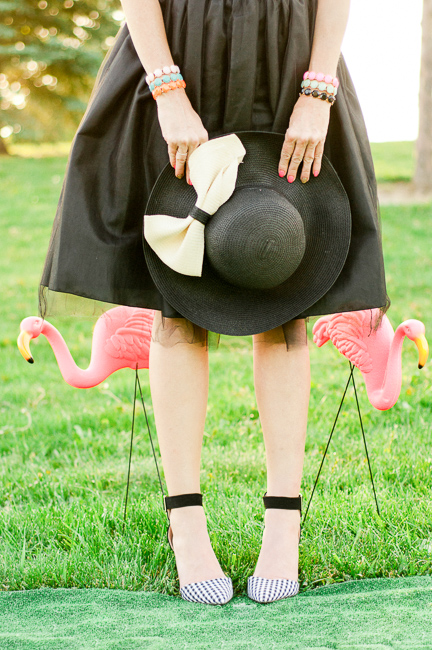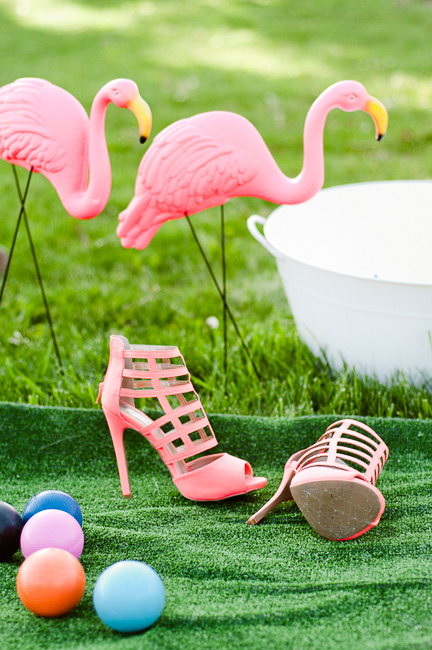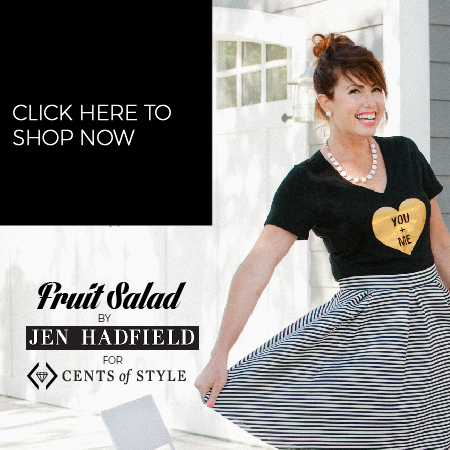 Have a HAPPY day!
xoxo

I'm collaborating with Cents of Style for this line. See my disclosures.