Hi everyone! Kiki from Kiki and Company back to share a fun new printable for the Fourth of July. The Fourth of July has always been one of my favorites. I love that the simplest of projects can make an impact and really send a message. This one will do just that.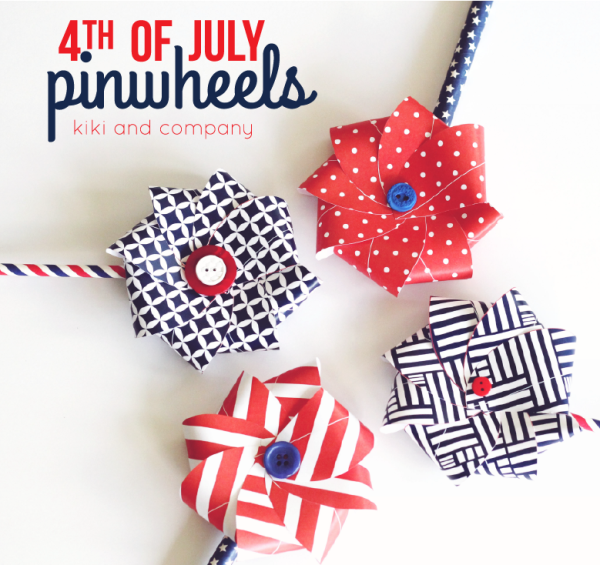 These 4th of July Pinwheels can be used for so many things. I love the idea of throwing a couple of them in a jar filled with red, white and blue gumballs for a centerpiece on a table. They would make a great photo prop or you could not put them on a straw and string them up to make a really fun garland! YOU choose what fun decor item you want to make.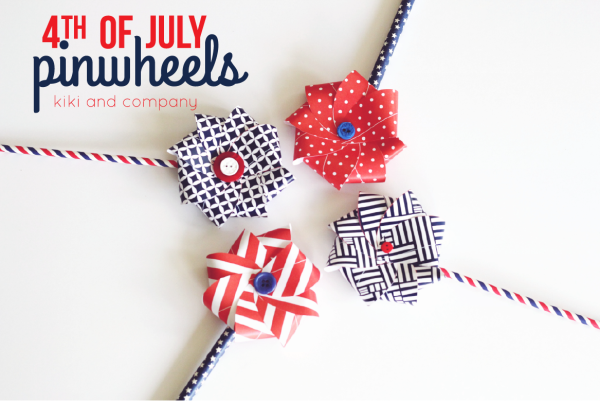 To make these pinwheels is super simple!
SUPPLIES
Free Printables at the end of this post
Scissors
Glue
A Brad
Little do-dads for the center of the pinwheel
Straws, twine, etc
DIRECTIONS
Download, Print and Cut out the Printable. Cut on the red lines, Hole punch on each of the circles and dot in the center
Put your brad through the center of the pinwheel and then grab each piece and add to the brad. There will be a natural flow to it if you are doing the right way. (I did it wrong once and figured it out in just a second!);)
Open the brad when you get the last piece in.
Glue any kind of do-dad in the middle. I used buttons, but be creative with what you have around!
Glue to a straw to make a pinwheel you can use as a photo prop or in a jar. Glue to twine if you want to make a garland.
You are done!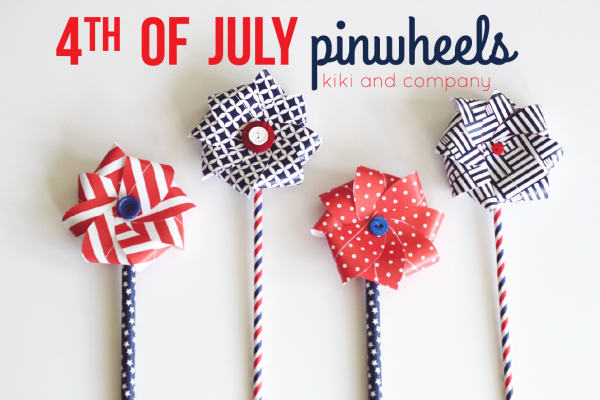 To download this freebie, click on the link below:
Have a Happy Fourth of July!
**********
Thanks Kiki! Those are just adorable! And, so fun for so many things! I love having Kiki on my contributor team. She always has amazing ideas! Here are some I know you'll love: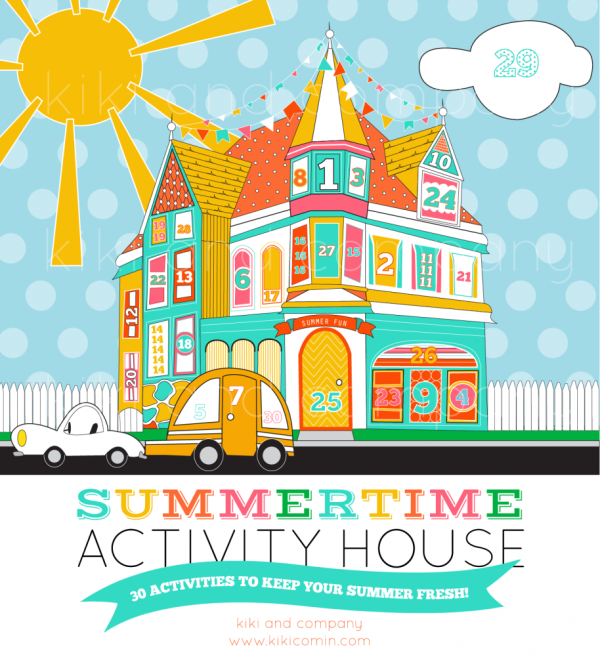 She has so many great ideas for kids. This Summertime Activity House will definitely keep the kids busy!
And with Father's Day right around the corner, these Father's Day Superhero Printables are just adorable!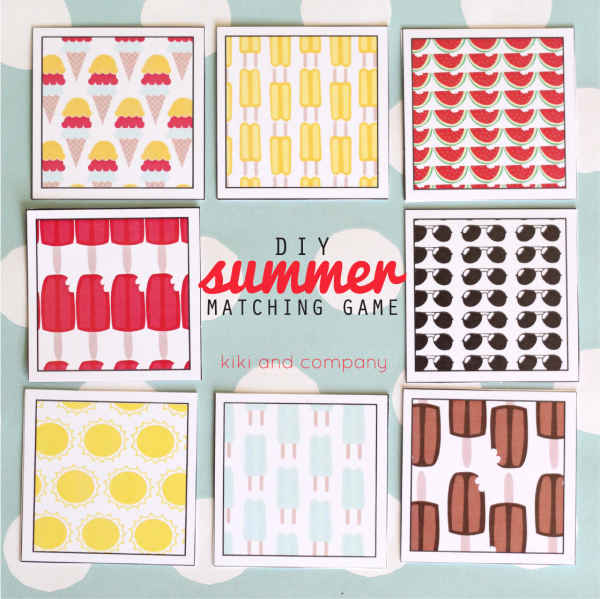 And, grab her free printable, DIY Summer Matching Game to have some fun with the kids this summer!
Make sure to visit Kiki and Company and



xoxo