This post is sponsored by JCPenney. All opinions are my own.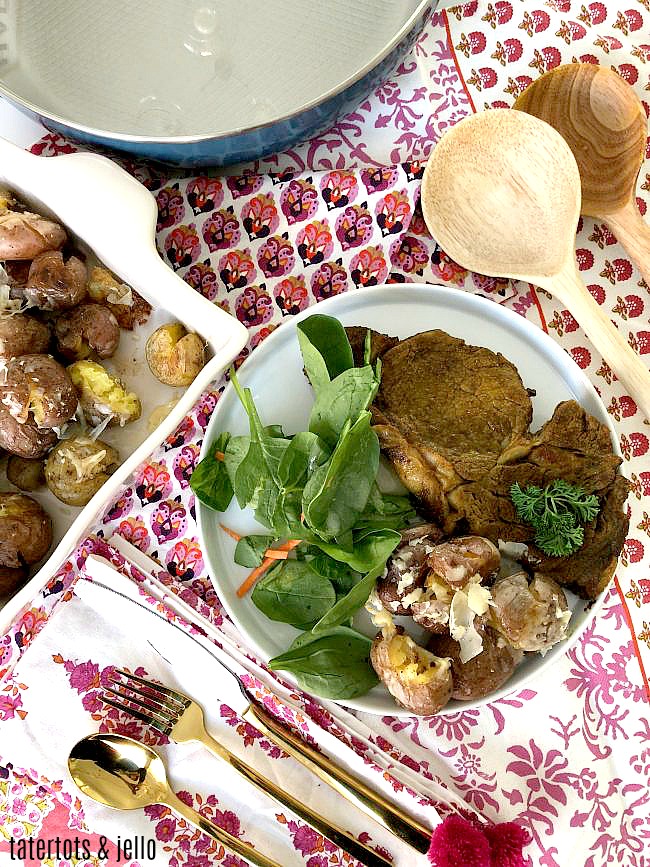 Indian Spiced Steak Salad with Rice Noodles
One of my favorite parts about blogging is being able to try new things! When JCPenney contacted me and asked me to test out a new baking and cookware line I thought it would be fun! It's a new line from Ayesha Curry – celebrity chef, cookbook author and star of the Food Network's Ayesha's Home!! Her collection will be in 600 JCPenney stores this fall. I was impressed by the quality of the cookware when it came to my home. I also love that Ayesha's signature heart icon is on every piece.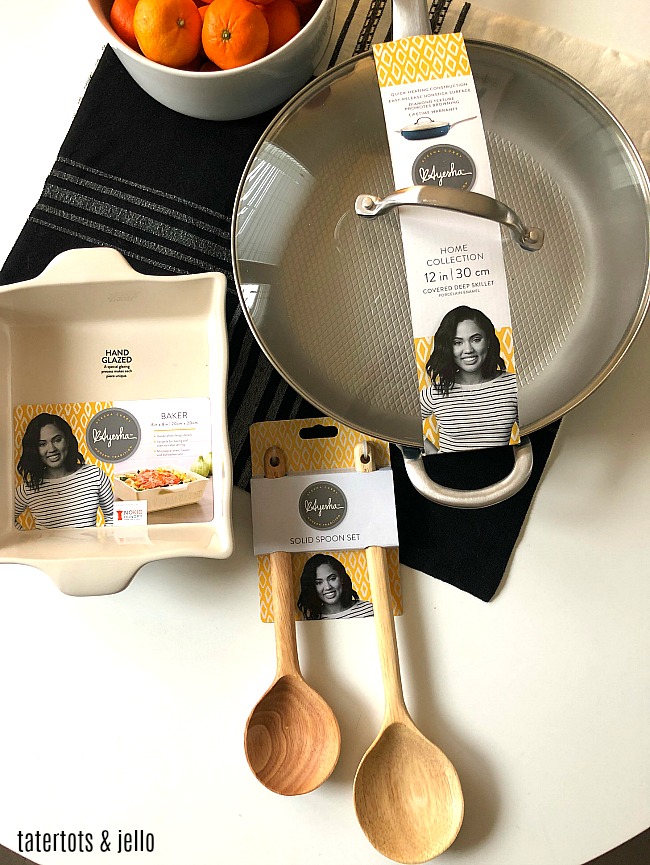 A little it about the cookware — it is available in a couple of beautiful colors: twilight teal and brown sugar. The cooking pan I was sent is Twilight Teal and I love how it looks in my kitchen! The line also has a 11-piece hard-anodized cookware set that has a copper interior!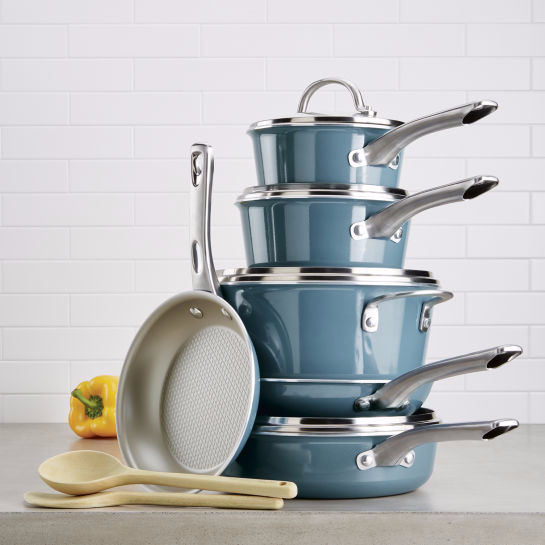 To go along with the copper theme, Ayesha developed copper cookie sheets which I think are beautiful! I also love the shape of the wooden spoons. They are rounder and larger than normal wooden spoons so you can cook with them but also serve with them too! I put her casserole dish on my Christmas list. It's beautiful!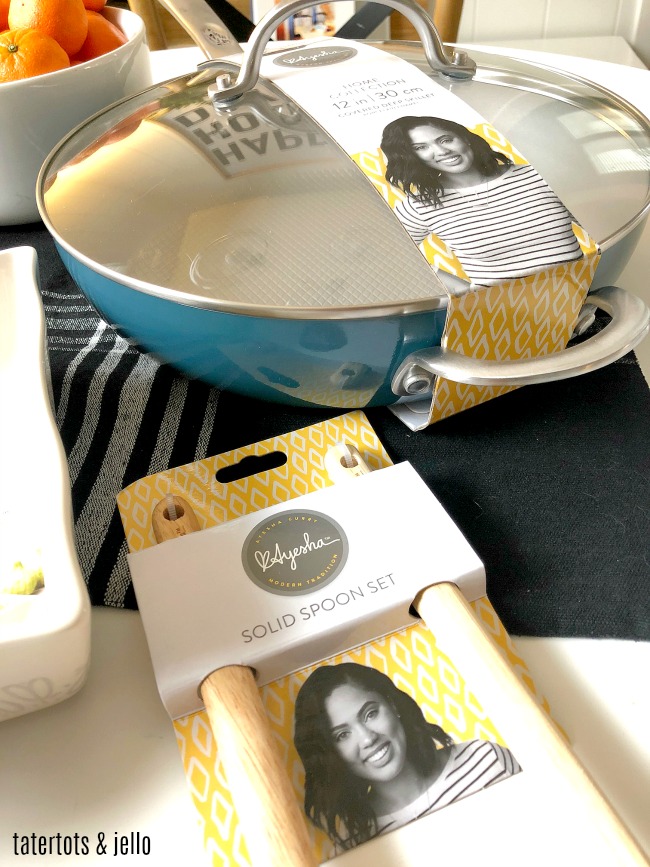 I also loved the texture of the baking pan that I was sent. It has a diamond-texture that made browning easier. I also love that there is a lifetime warranty as well as shatter-resistant glass lids. As I said before, the quality on this cookware is exceptional.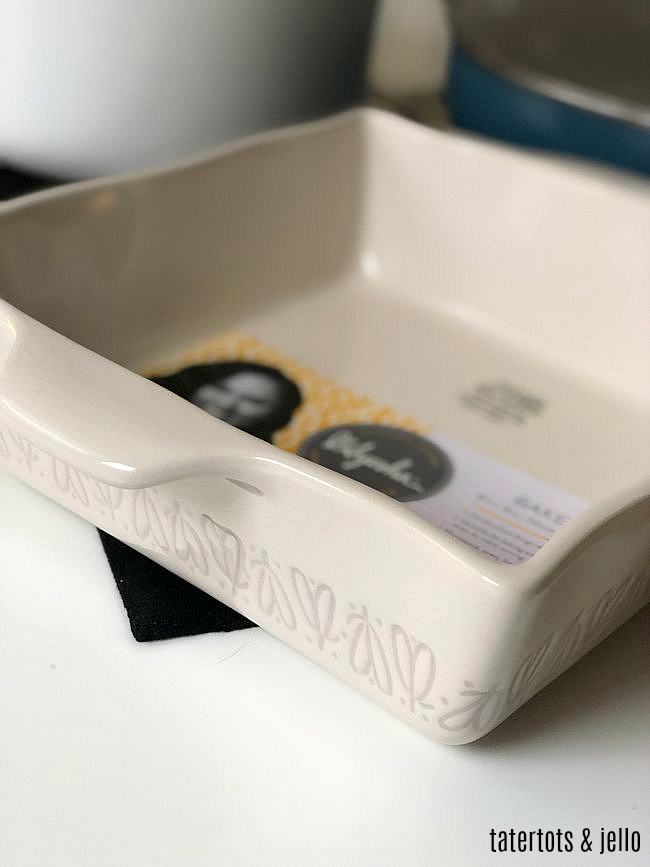 I have loved partnering with JCPenney over the past year and the more I learn about their company the more impressed I am. I love that JCPenney is a one-stop shopping destination. You can find stylish and affordable fashion, home decor and tools for your kitchen too. There are so many national brands at JCPenney as well as private and exclusive brands too. We have a store just down the road from us and we shop there all the time. My girls love the Sephora inside our store. And I love the clothes and kitchen items. It's so convenient!
Grab the Indian Spiced Steak and Smashed Potato recipe that Ayesha made for JCPenney to go with her baking line –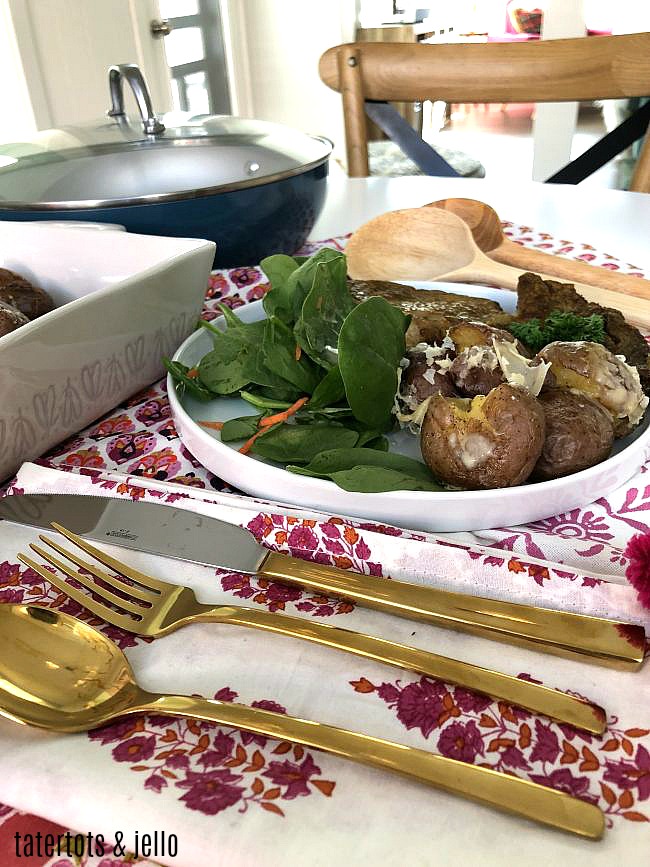 And you can see us making her Indian Spiced Steak recipe that we did on our Facebook Live the other day.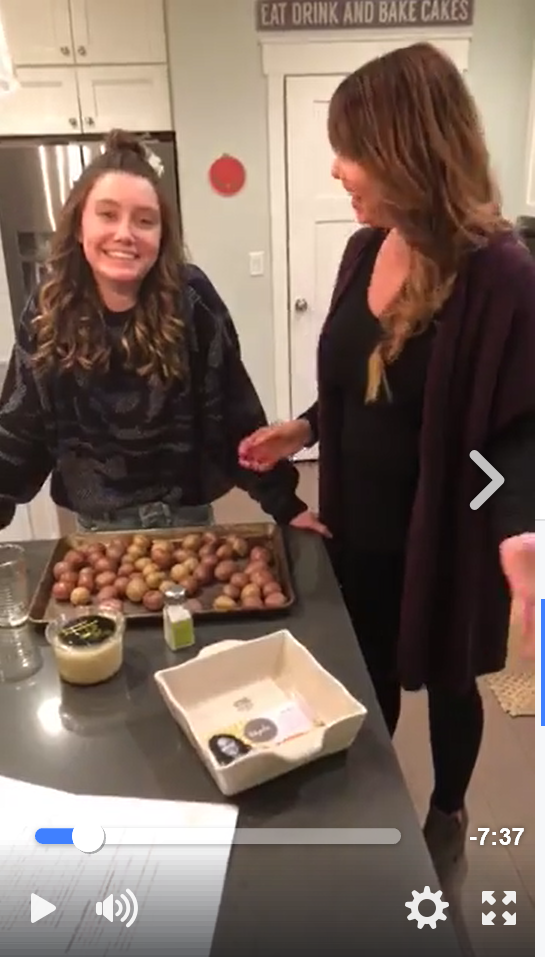 We took our steak and created a variation on the recipe — Indian Spiced Steak Salad with Rice Noodles. It is SO refreshing and yummy! It's the perfect recipe to use if you have some leftover steak. Just add noodles, a light viniagrette and fresh veggies. It's perfect for lunch the next day! Here's the recipe for our Spiced Steak Salad with Rice Noodles: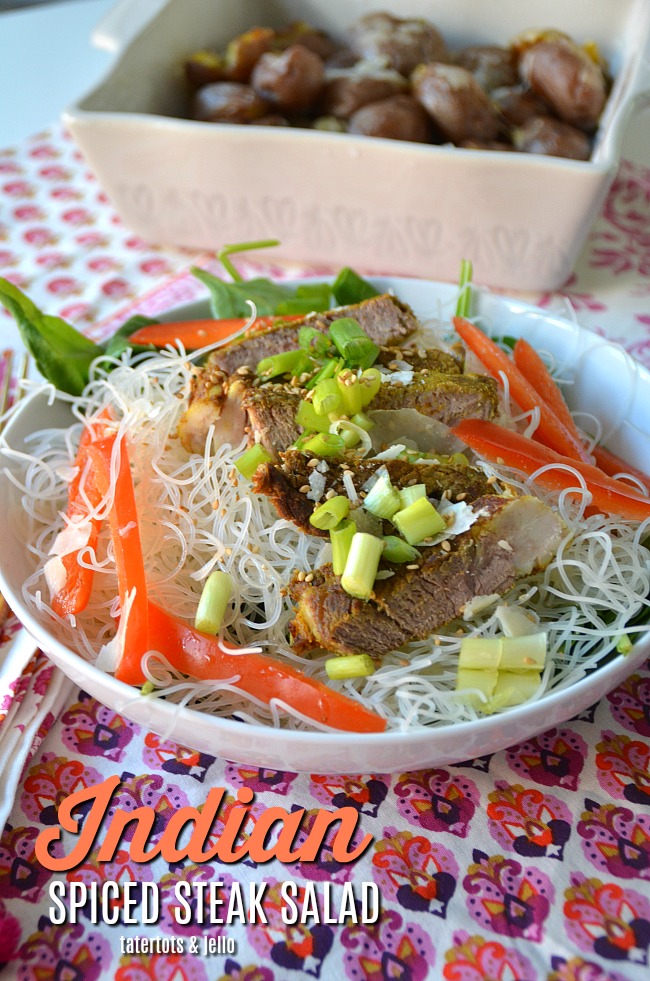 Indian Spiced Steak Salad with Rice Noodles
Indian Spiced Steak Salad with Rice Noodles Recipe
Recipe Type: Salad
Cuisine: Indian
Author:
Prep time:
Cook time:
Total time:
Serves: 4
Indian Spiced Steak with Rice Noodles is a light and refreshing salad with spicy steak, refreshing rice noodles and fresh veggies.
Ingredients
1 large Rib Eye Steak
1/2 Red Pepper, sliced
1/4 cup Green Onions, sliced
1 Tbs. Sesame Seeds
2 Cups Rice Noodles, cooked
4 cups spinach
1/2 T. Olive Oil
1/2 T. Butter
1/4 T. Curry
1/2 T. Cumin
3/4 t. Coriander
1/2 t. Tumeric
1/4 T. Onion Powder
1/2 T. Garlic Powder
1/2 T. Chili Powder
Salt and Pepper to taste
Vinaigrette:
1/2 small garlic clove, finely grated.
1 tablespoon soy sauce.
2 teaspoons unseasoned rice vinegar.
1/2 cup olive oil.
1/2 teaspoon toasted sesame oil.
Kosher salt, freshly ground pepper.
salt and pepper to taste
Instructions
Melt Butter and Olive oil in pan over medium-high heat in oven-proof skillet or pan.
Rub steak with spices, add steak to pan.
Cook steak for three minutes on each side.
Put steak in oven for 5-10 minutes depending on your desired level of doneness.
Transfer steak to a cutting board and let rest.
Add spinach to a medium bowl, add noodles, then cut up steak and add steak over the top.
Add red peppers, green onions, sesame seeds and drizzle with vinaigrette.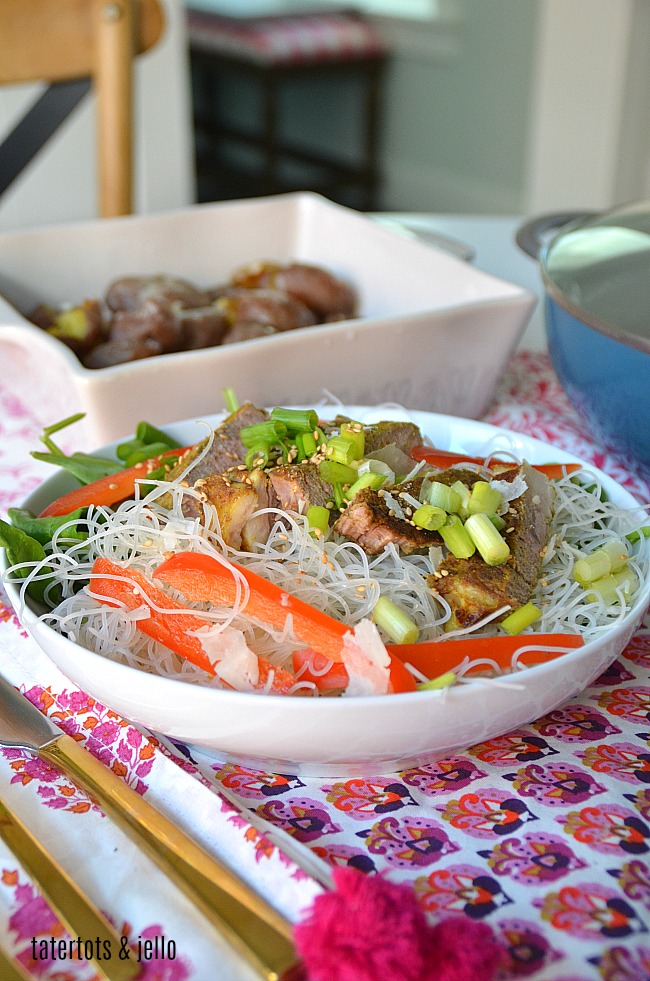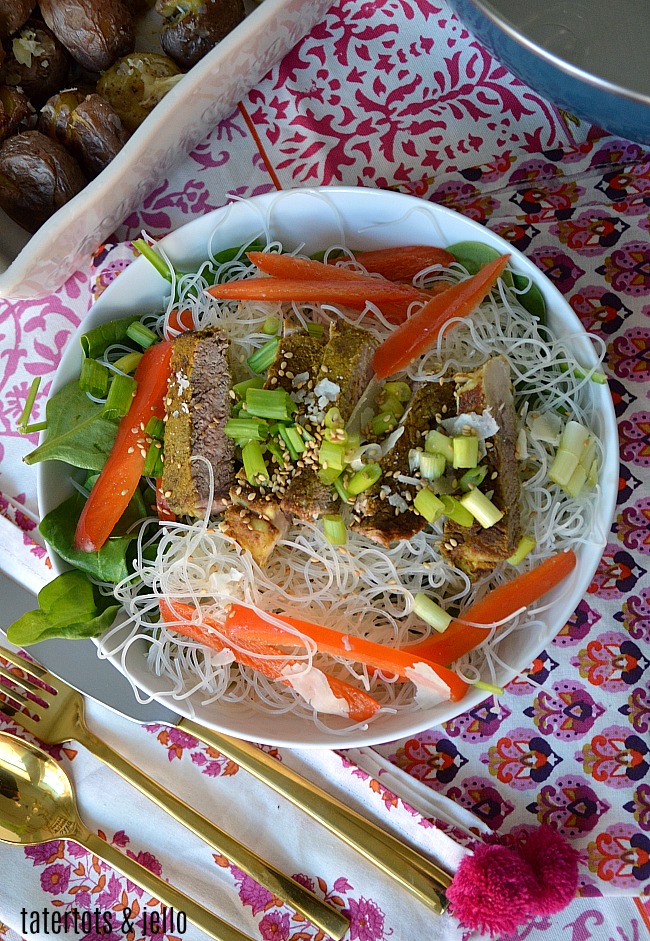 It was so fun cooking together!!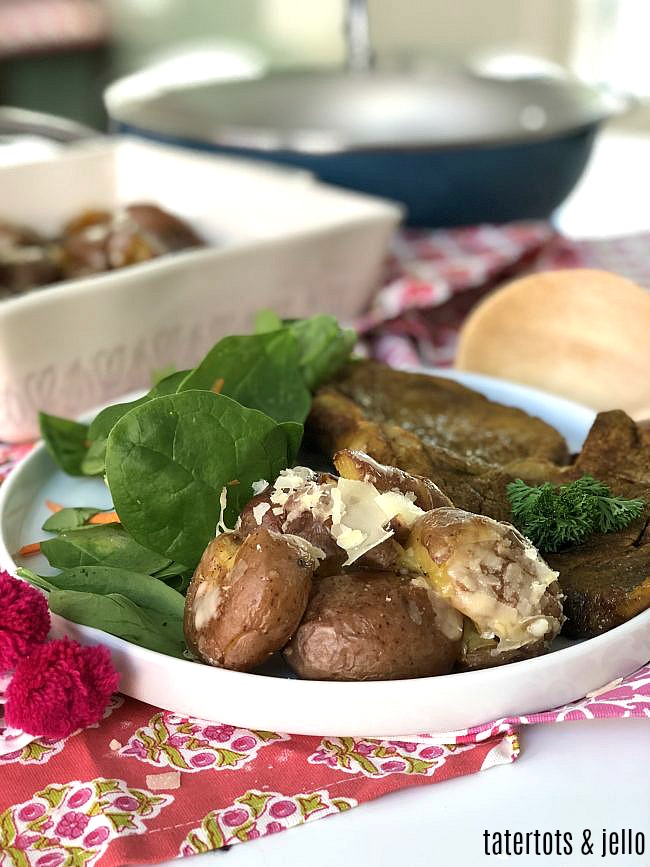 Be sure to keep the Ayesha Curry baking Home line in mind for holiday gift ideas this season! I hope someone on my list gets me the casserole dish – it looks amazing!!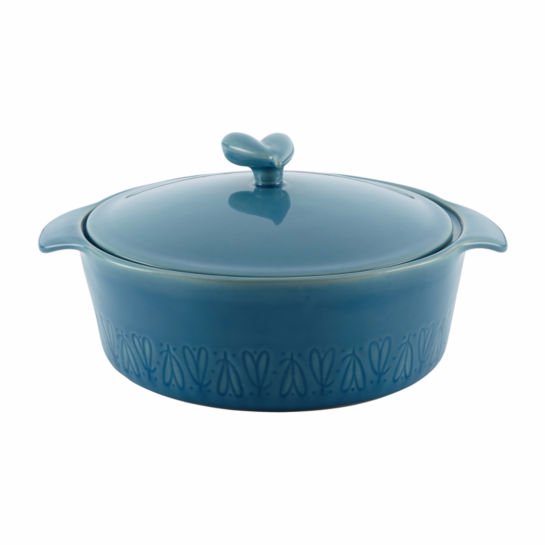 You can find Ayesha Curry's Home collection at 600 JCPenney stores as well as online!
#SoWorthIt #ad
You can follow along with JCPenney:
Have a delicious day!
xoxo