I'm SO thrilled to be part of Glidden's Colortopia team! If you've been reading my blog for long you know that I LOVE paint! And not only do I love a painted wall, I love to use paint on unusual surfaces.
One of my favorite things to paint in the last few years has been rugs. I had a hard time finding the colors or patterns of rugs I wanted for different room projects so I started painting my own! Today I'm sharing how to paint a rug in less than an hour – a unique look for your home! And I'm also sharing a free cuttable template too!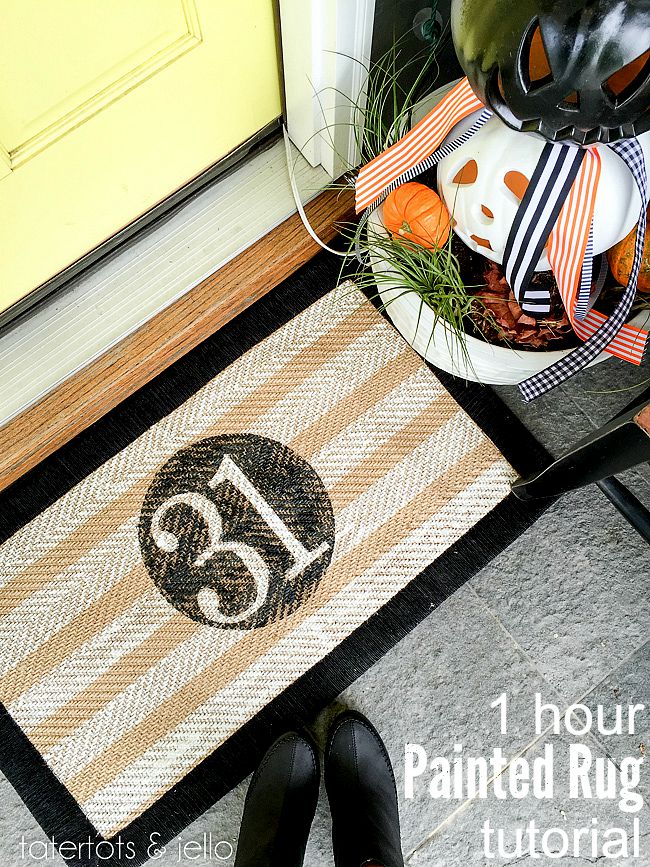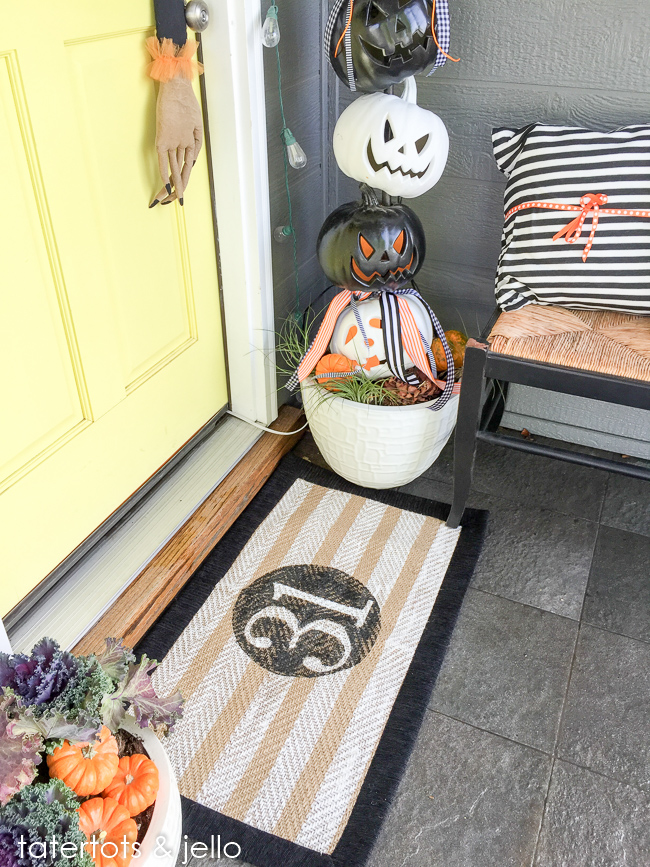 I am really loving black and white for Halloween so I thought it would be fun to paint a rug to go with my color theme. I found a $7 rug at my local discount store and this is how I created my unique painted Halloween rug! If you want to make a rug that can stay out all year, simply swap out the "31" for your house numbers or a saying like "Welcome" or "Hello". You can use a alphabet or numerical stencil to personalize your rug to say whatever you want!!
Here's how I painted this rug in under an hour: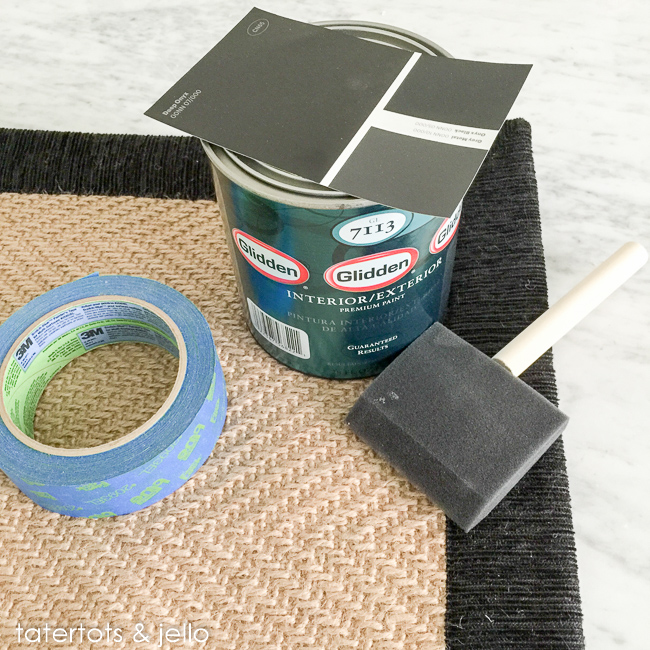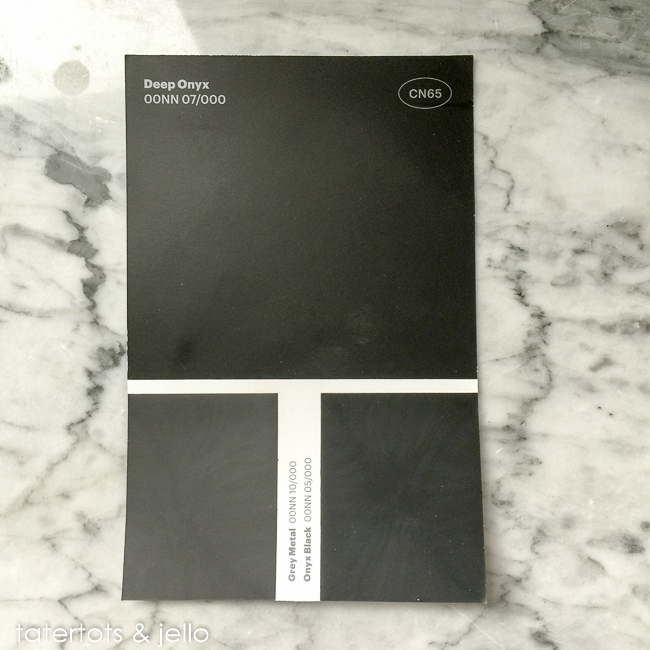 Halloween Rug Supplies:
Rug
Paint (I used Glidden's Deep Onyx and I chose the Indoor/Outdoor Premium Paint because I think it wears better on rugs)
Painter's Tape
Brushes (I used cheap foam ones)
Stencil (using the cuttable file I provided) or you can trace one on your rug and hand-paint it in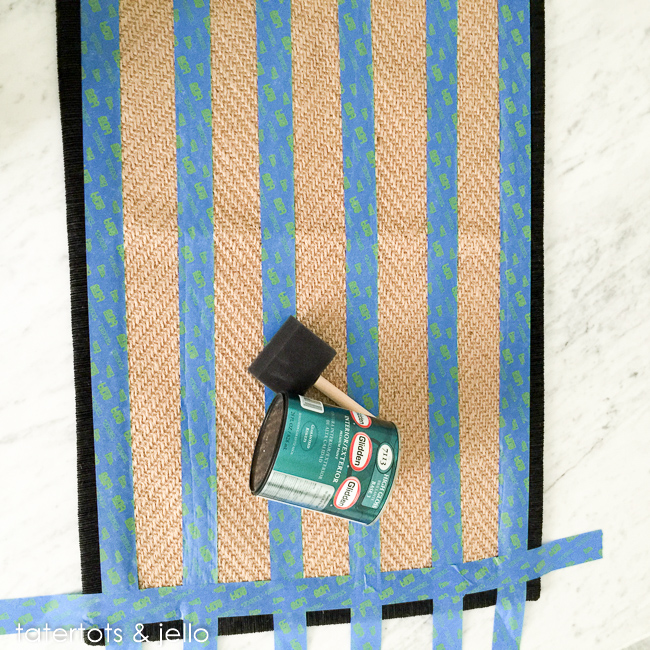 Directions:
Tape off the stripes in your rug. I eyeballed them on mine, but you can also use a ruler to measure out the stripes.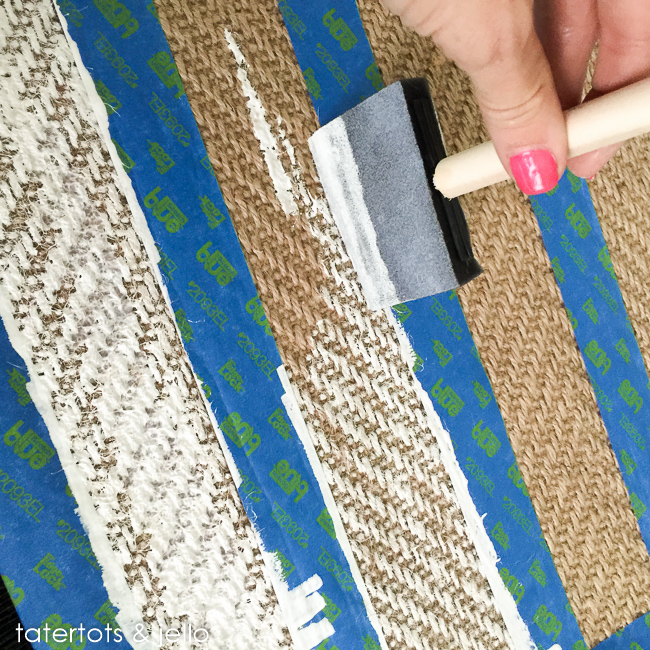 I also taped off the edges of the rug since it had a border.
Make sure to rub the edges of the tape very well, especially if you have a sisal rug with uneven texture like mine. I used the back of a paint brush to push the tape edges down so the paint wouldn't bleed.
Dip the brush in the paint and then paint the edges of the taped stripes first and then fill in the stripes.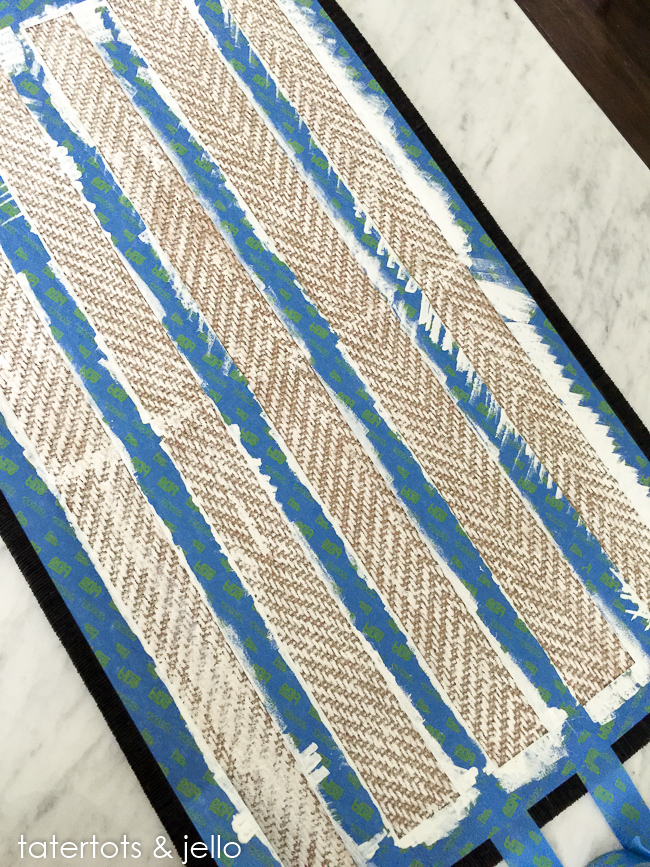 Remove the painter's tape before the paint dries.
Wait for the painted stripes to dry.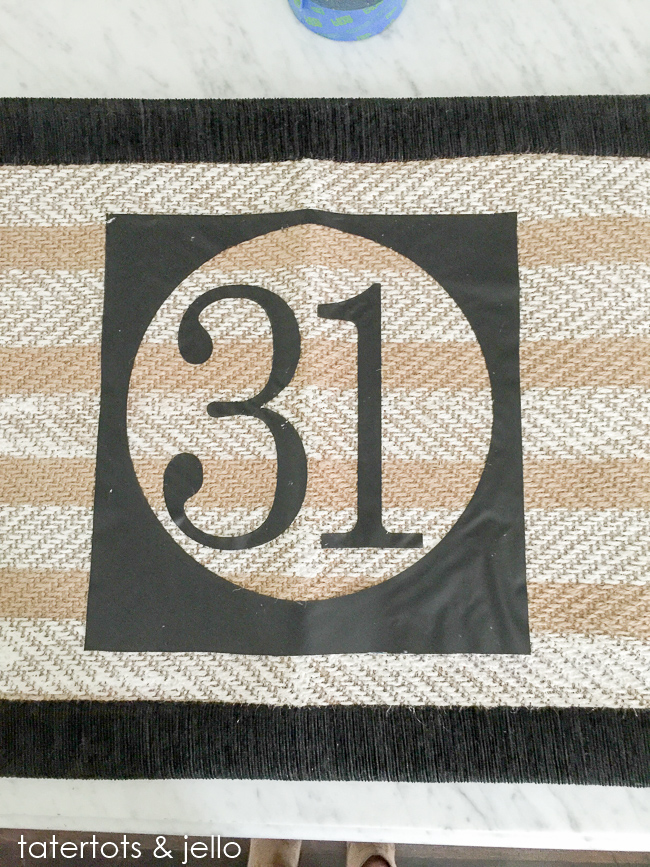 Once dry, Apply the stencil to the center of the rug with transfer paper.
Peel the transfer paper off, leaving the stencil.
Dip your brush in the black paint and go over the edges of the stencil vinyl and then fill in the rest of the circle.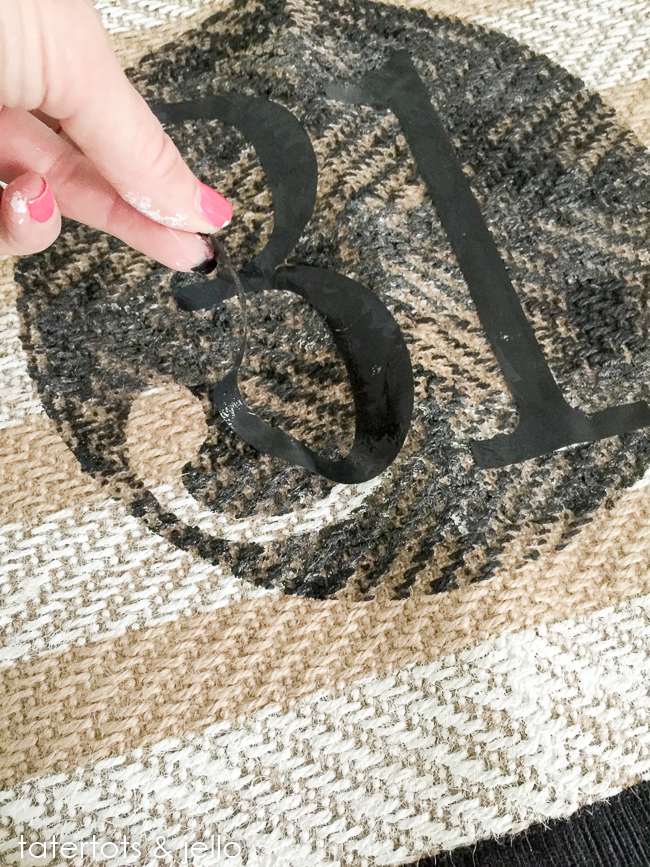 Peel the stencil off
Optional – if you don't like the 31 striped, you can fill in the white in the 31 numbers with a small paintbrush.
Let dry.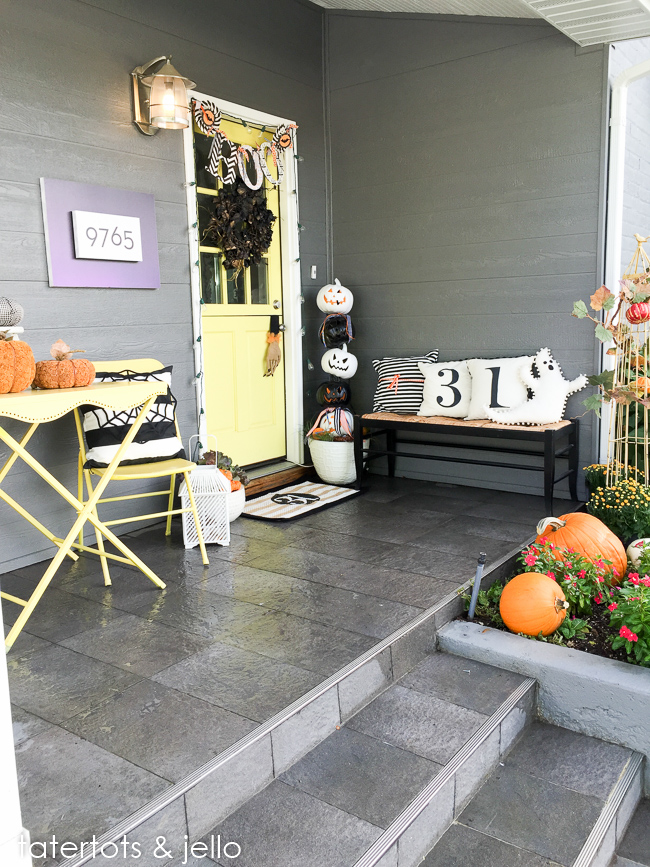 I love the way my new rug blends in with my "31" Halloween porch decor. I think it really adds a fun element!!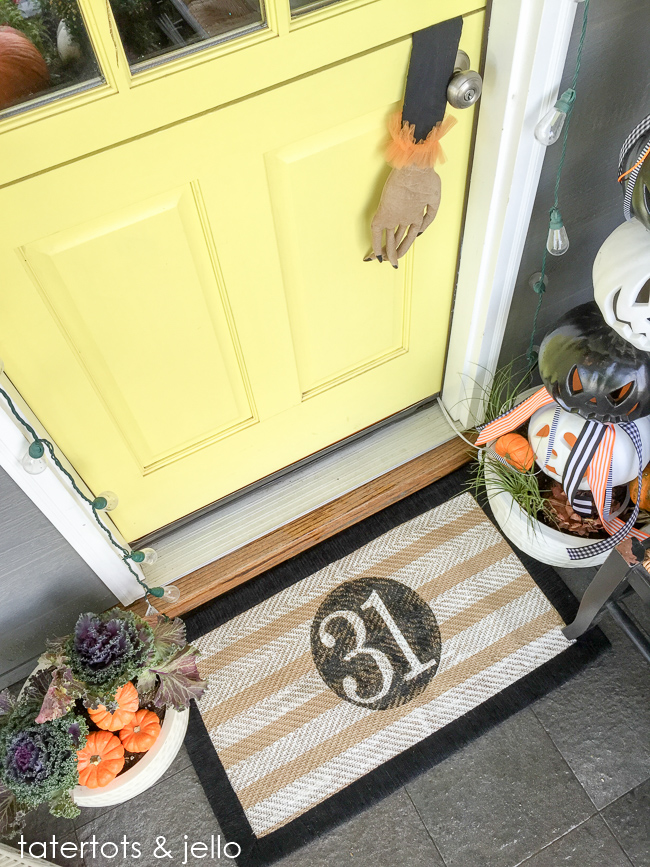 Here are some other painted rugs I've created in the past to get YOUR creative juices flowing!!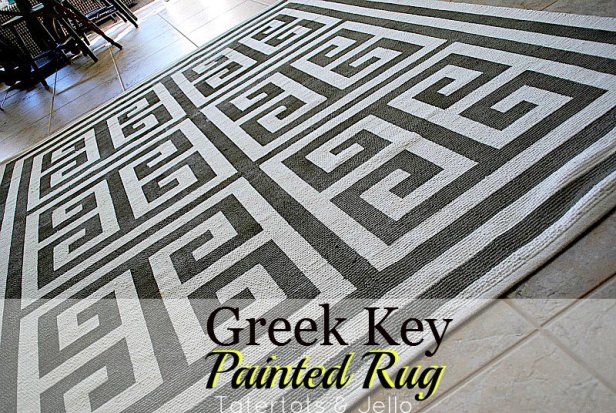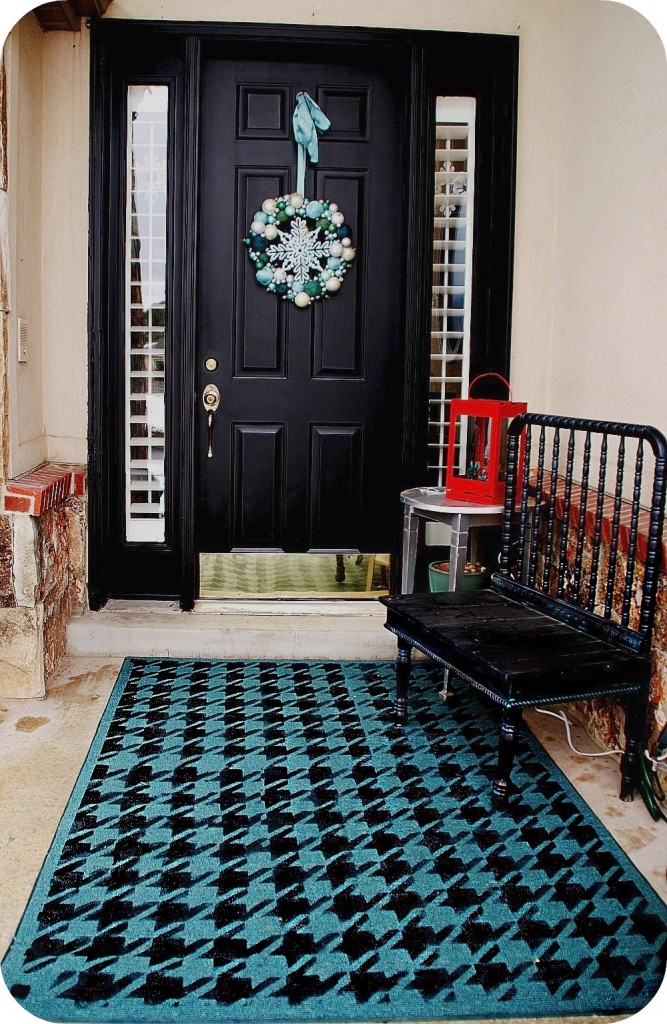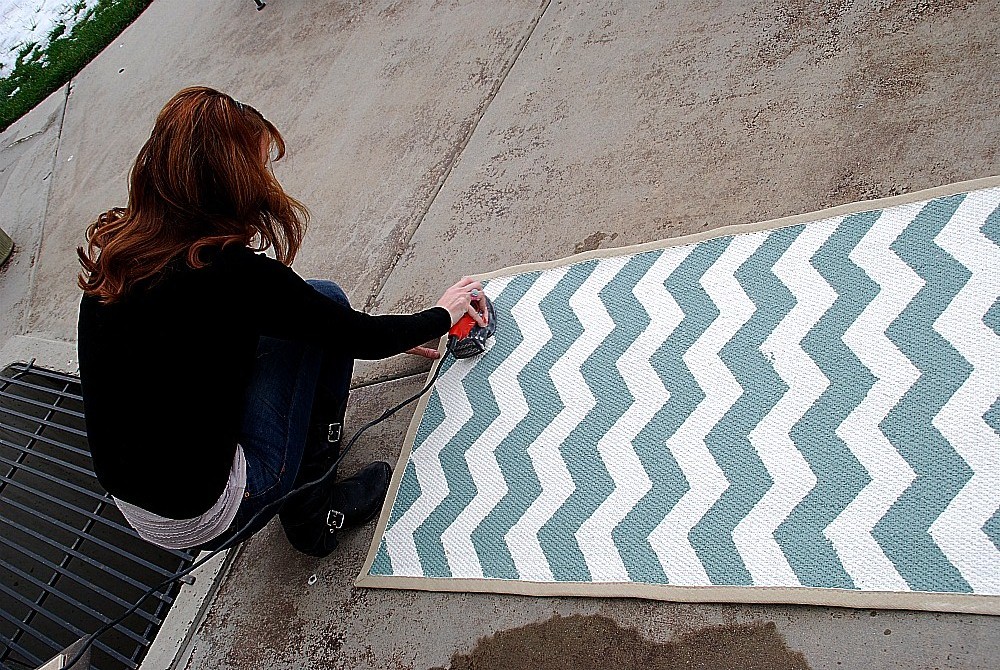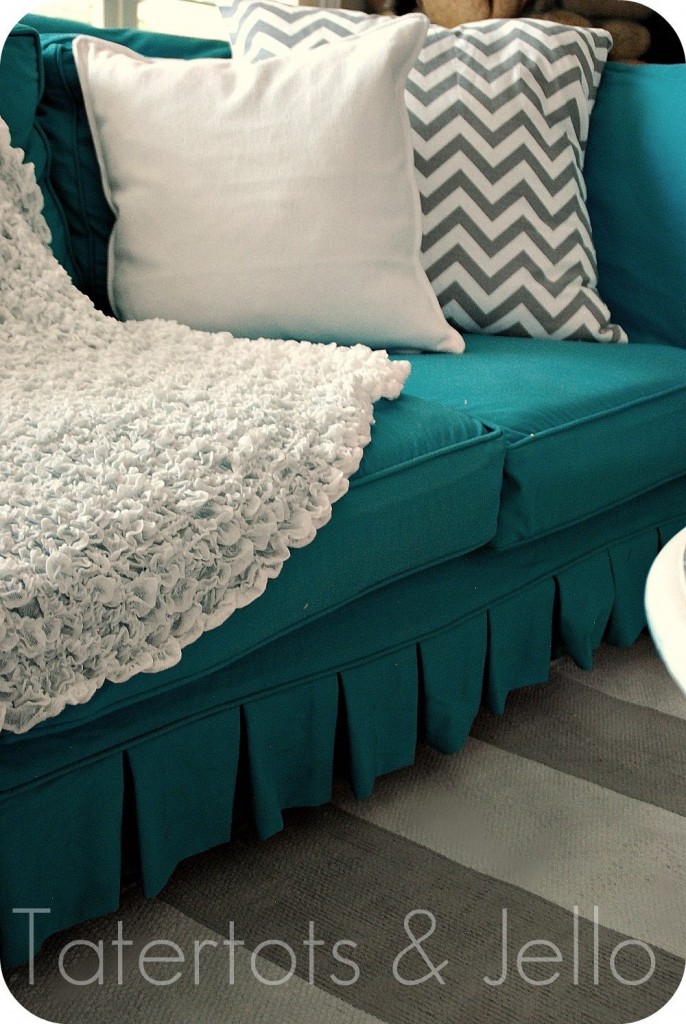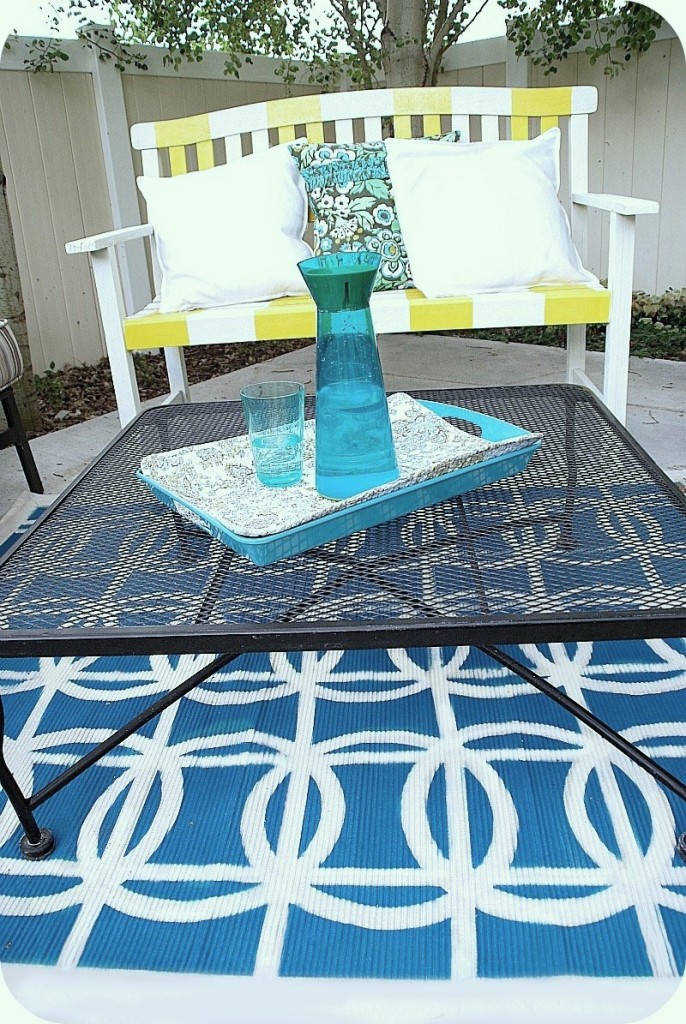 Not only do I like Glidden, but you can check out other people's ratings and reviews, and add your own if you have used Glidden paint. And check out my contributions to the My Colortopia site for more helpful painting tips, tricks and advice.
Have you ever tried painting a rug?
Share your ideas in the comments!!
Have a Creative Day!
xoxo

This post was sponsored by Glidden. However, the opinions are all mine. See my disclosures.