Happy October 1st!! Halloween is coming up and I'm always curious to see what Ella wants to "be" for the holiday. Last year it was an elaborate Black and White Swan creature which was a little tricky to create.
This year she decided that being a Robber would be the coolest idea. And it's perfect because this month the Michaels Makers challenge is costumes! So off to Michaels we went. I'll show you how to make this 10 minute "robber" Halloween costume!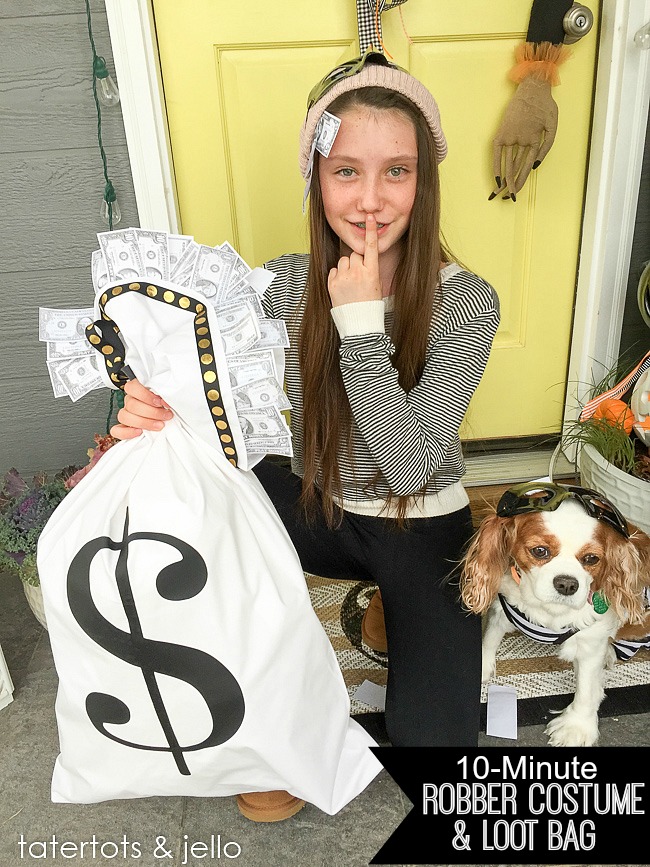 It turned out that she had almost everything she needed for this simple costume. And while we were browsing all of the Michaels aisles we saw the cute dog costumes. And we were so lucky that they had a dog convict costume. Ella was super excited to have her dog match her costume idea. So funny!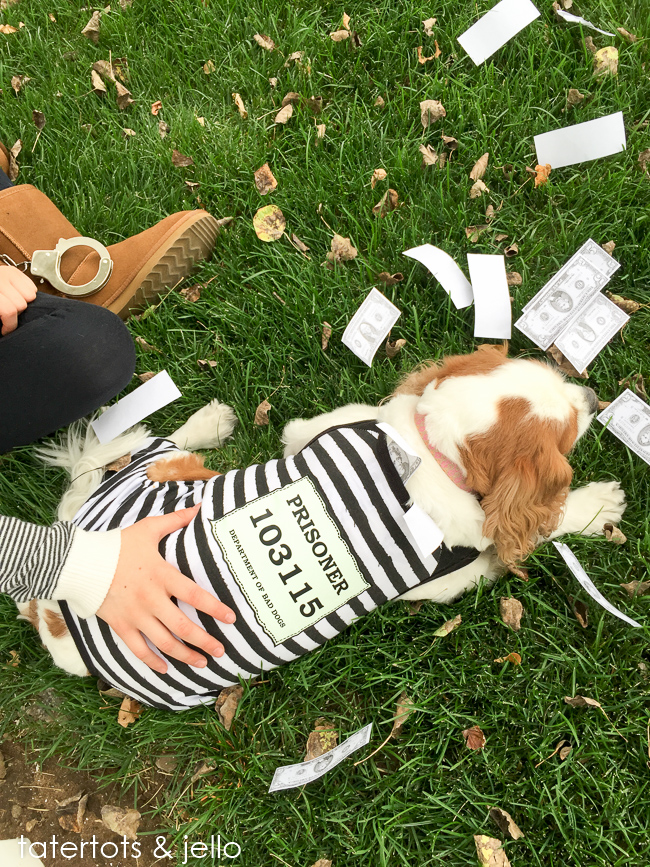 Of course every robber needs a Loot Bag. So we made one! Here's how we rounded out this 10-Minute Robber Costume: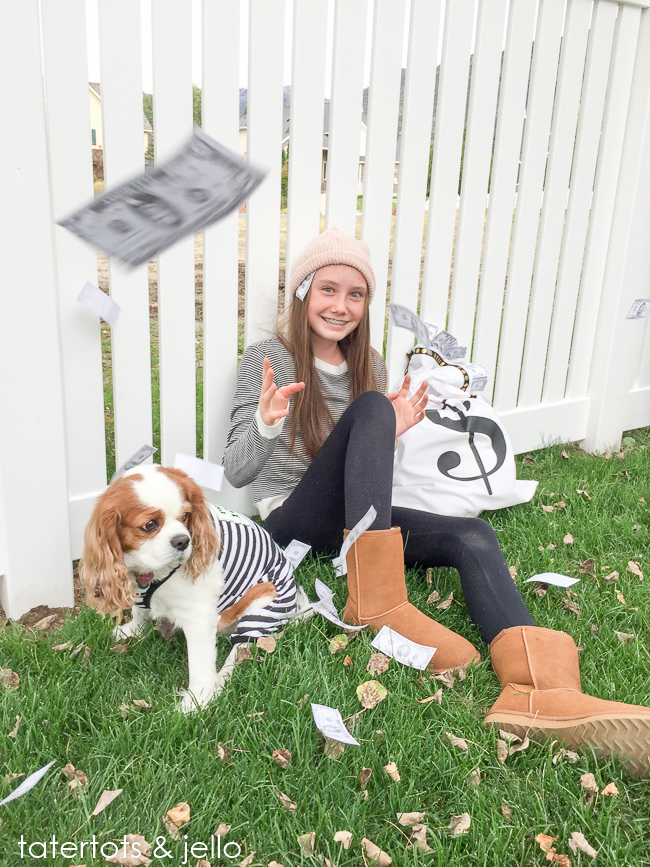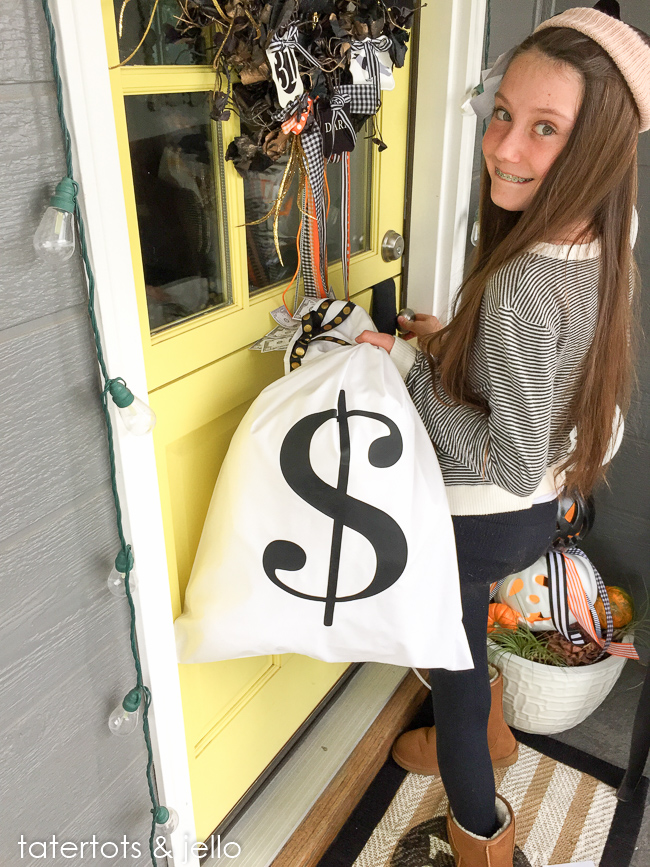 Robber Loot Bag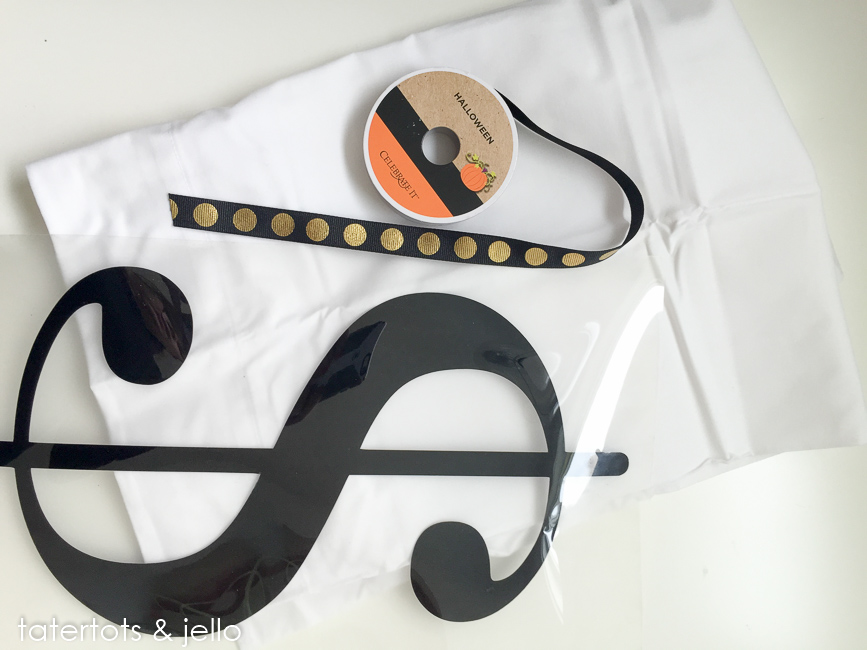 Supplies:
Heat Transfer Vinyl
Craft Cutting machine (optional)
Pillow Case
Play Money
Hot Glue and Glue Gun
Iron
Decorative Ribbon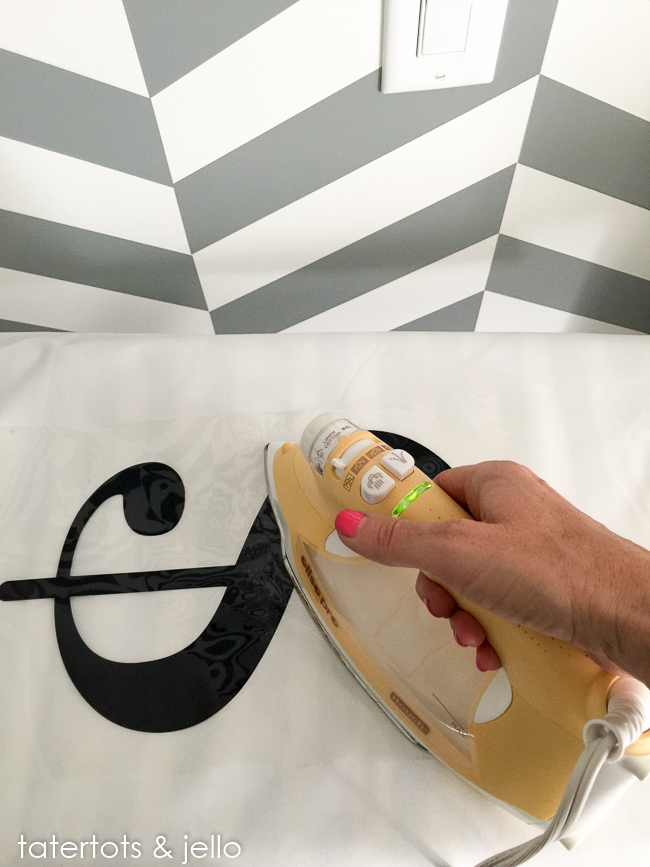 Directions: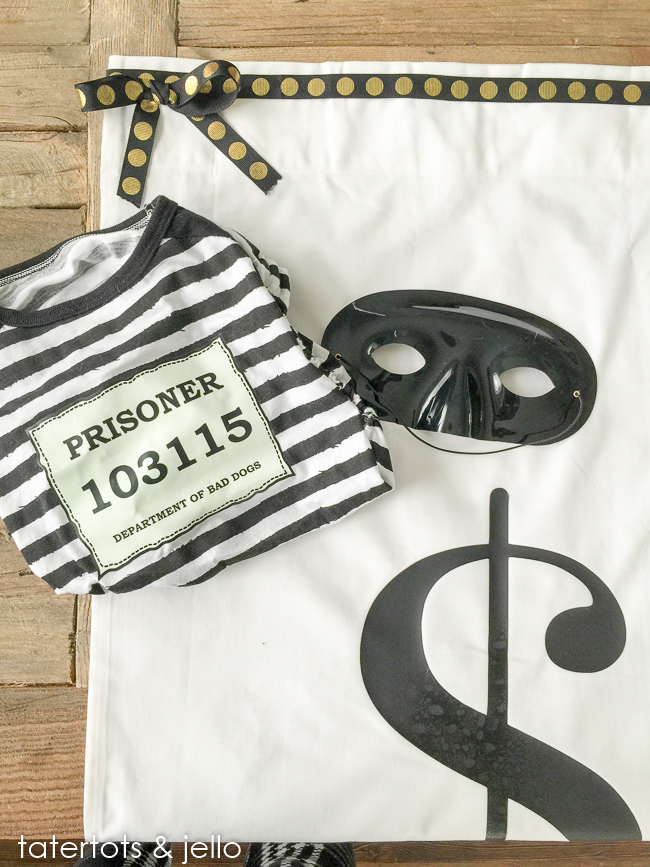 Using the cuttable image provided, cut out the dollar sign using heat transffer material. Peel off excess, leaving just the black dollar sign.
Iron the dollar sign onto the middle of the pillow case. I centered it a little farther down since I figured that Ella would be grabbing the top and I wanted the dollar sign to show.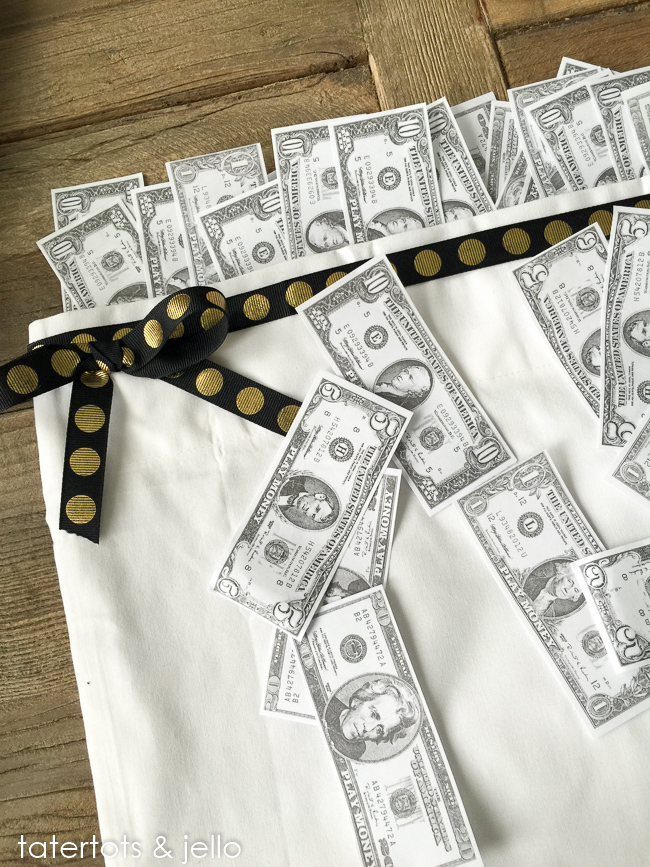 Hot glue ribbon to the top of the pillow case about an inch from the top.
I added a little bow to the ribbon too.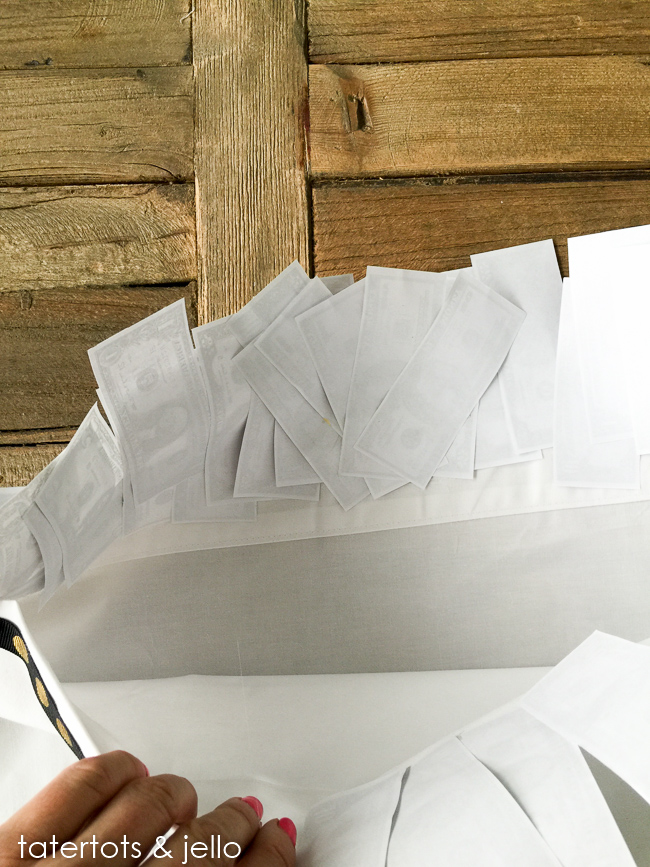 Hot glue the pretend money onto the inside of the pillow case, with the front of the money facing out.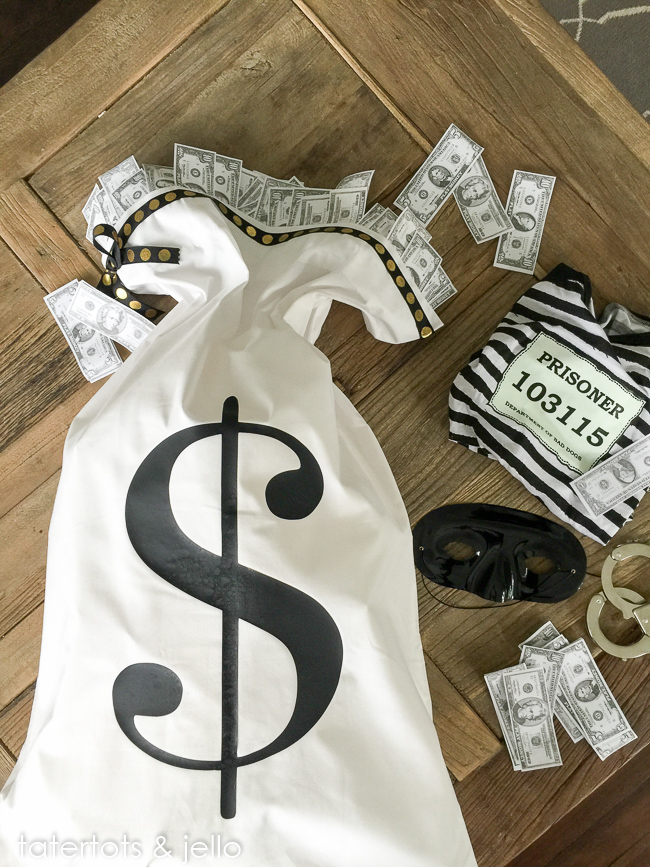 Other items for this costume:
Masks
Striped Shirt
Black Pants
Handcuffs
Stocking Cap
Extra fake money to tuck into your stocking cap
And a furry accomplice to wear the dog costume (optional)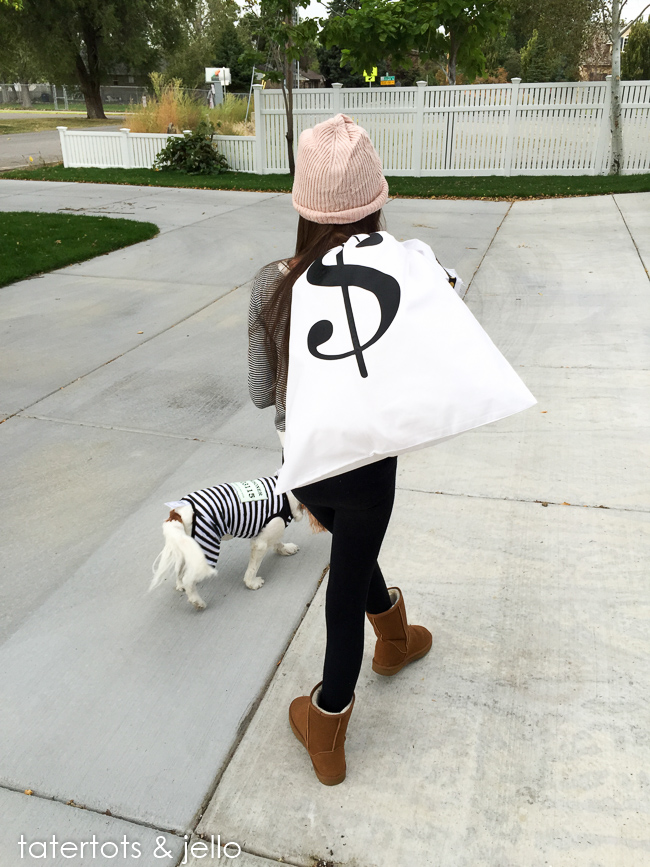 We had such a fun time putting this simple costume together. And Ella is excited about the amount of CANDY she can collect in the huge loot bag – haha!!
And here is the file – just load it in your cutter program and trace. It's a PNG for easy compatibility!
Just right-click this link or the image below and choose "save image as" to download the PNG. Personal use only, please.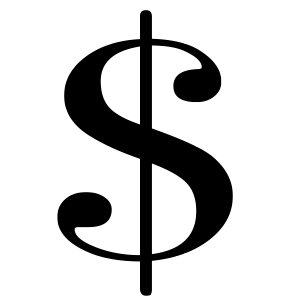 Head on over to Michaels and get inspired to make costumes and spooky decor for YOUR home! And look at all of the amazing COSTUME ideas linked up this week by my super creative fellow Michaels Makers!!
[inlinkz_linkup id=563622 noentry=1 mode=1]
Thanks Michaels for this spooky costume challenge!! Whether you're into spooky sights, playful pumpkins or giggling ghouls, the Michaels.com Halloween project page has tons of ideas for DIY Halloween costumes and décor.
Follow Michaels on Facebook to keep up with the latest ideas. And follow Michaels on Pinterest for ideas, shopping, and the latest trends in their "Favorite Pins" section!
Happy Haunting!
xoxo

This post was sponsored by Michaels. However, the project and post are mine. See my disclosures.