How to Organize a No-Closet Entryway. Tired of shoes and coats cluttering up your no closet entryway? Make your cluttered entryway efficient and beautiful in one day.
How to Organize a No-Closet Entryway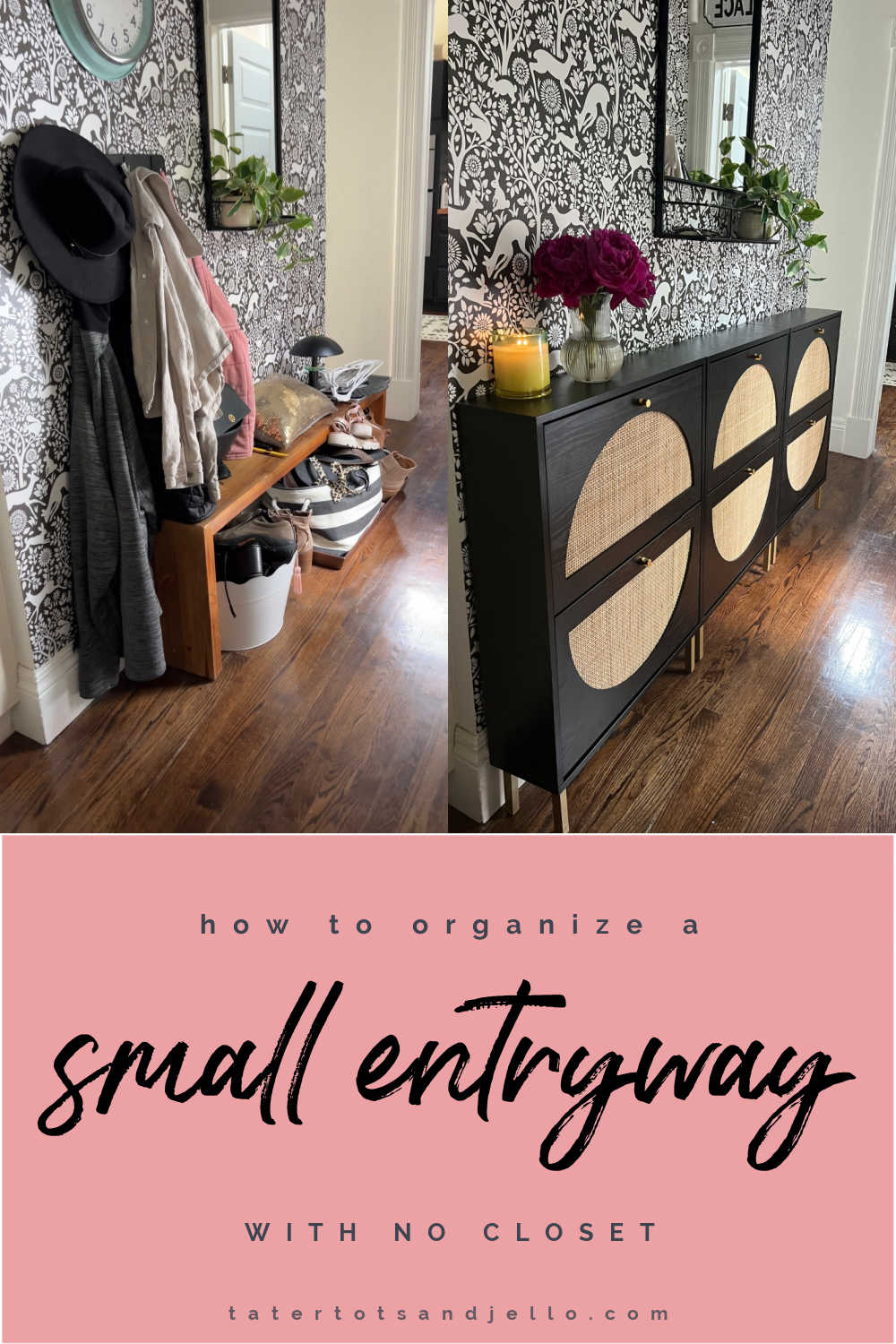 Our home was built in 1891 which gives it so much character and quirkiness, but it also presents some issues, one of which is a back entryway which is very small and has no closet for coats and shoes. It's been a cluttered problem since we moved in four years ago. Now that most of our big home renovating projects are done, I decided it was finally time to tackle this messy space in our home.
Tight Entryway Challenges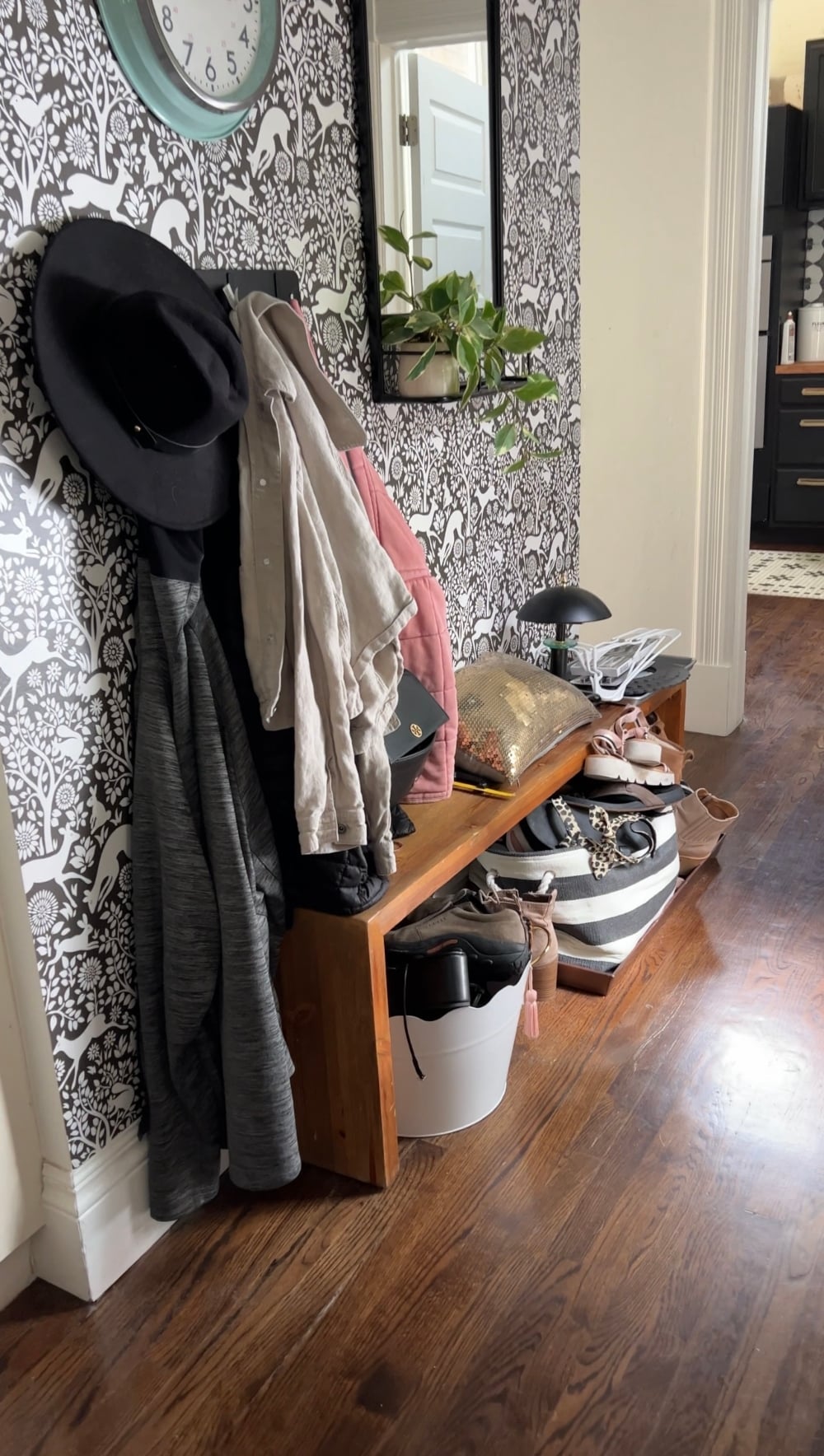 The way our back entryway is designed, the door we use to enter is in the middle of a narrow hallway that leads to our back pantry and laundry room. There's only 36 inches of space and the door opens inwards so there isn't much room to work with. Previously I had placed a narrow bench and some hooks in the hallway, but the bench was always cluttered with items the kids dumped on their way in. I had baskets for shoes under the bench but even when the shoes were in the baskets, the piles of shoes sticking up always seemed very messy.
A Place For Shoes in the Entryway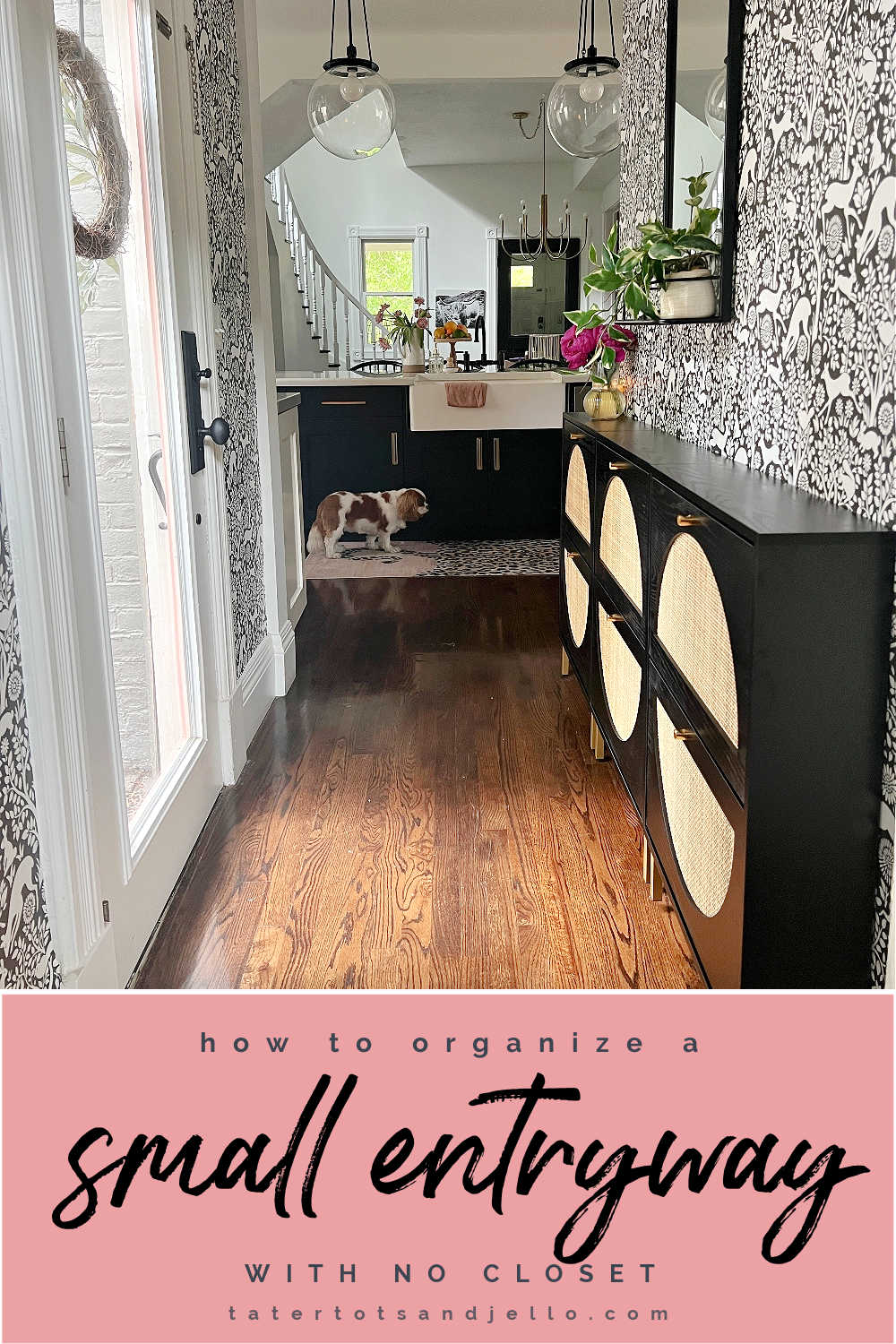 Since we started our airbnb on the floor below, taking our shoes off has become a necessity to keep the noise to a minimum. Therefore, having shoe and coat storage became my priorities in redesigning the entryway.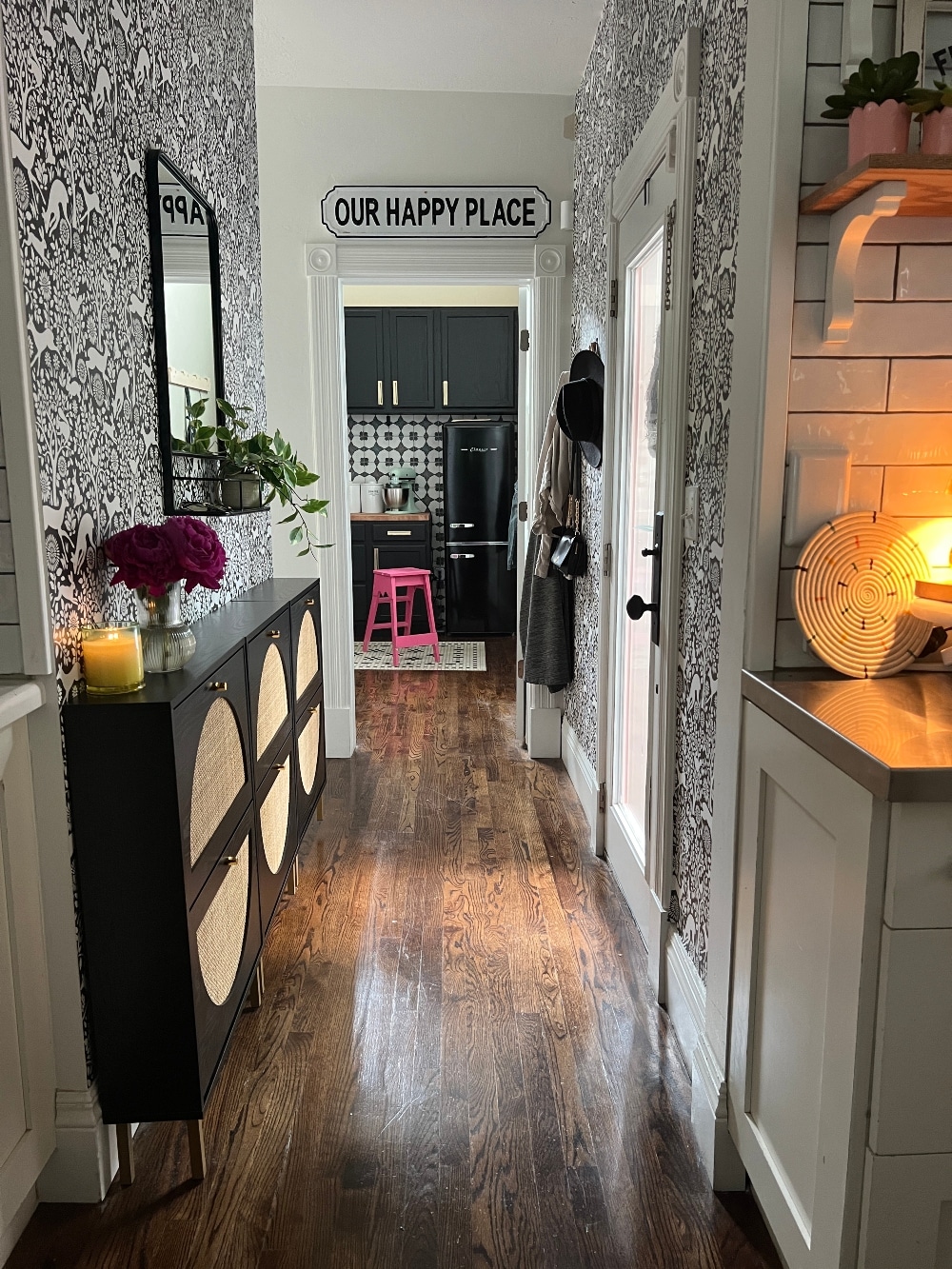 Ikea has some pretty attractive show storage cabinets, and I was considering them. Then I found the perfect cabinets online! These shoe cabinets come in a few different color options and sizes.
Boho Modern Shoe Cabinets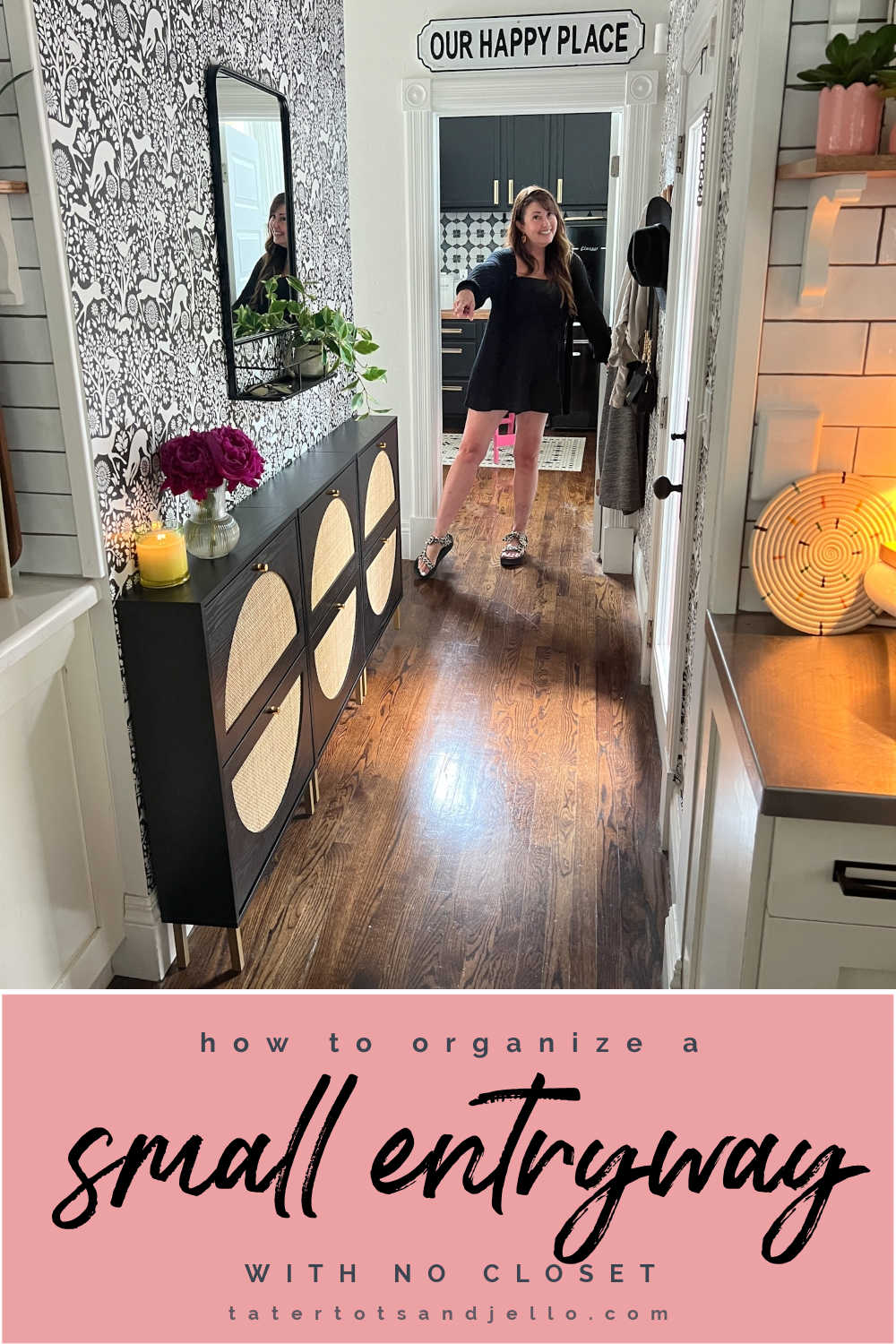 The shoe cabinets I found are so stylish! I chose the black finish with natural rattan inserts. And I love the shape of the rattan inserts. They are so sleek and go perfectly with the boho cottage feel of our home.
What are the Shoe Cabinet Dimensions?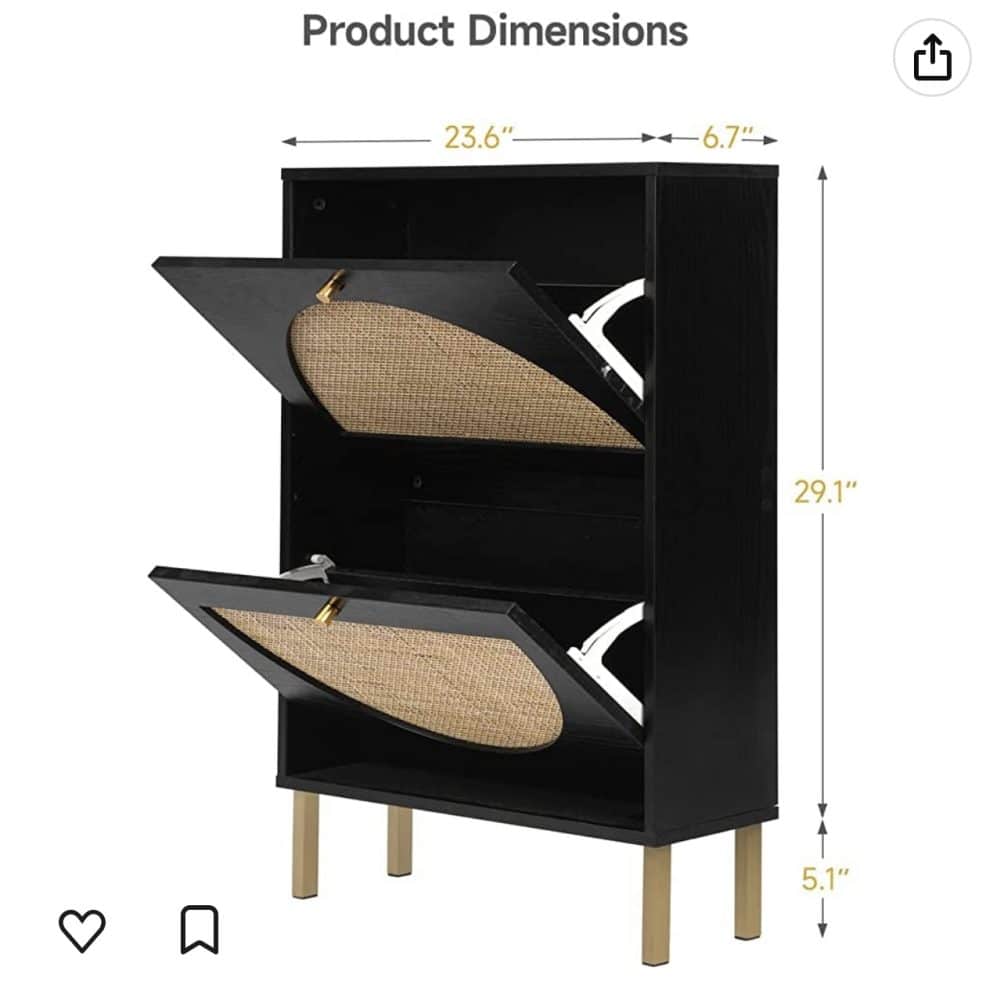 I chose these cabinets because they are so slim! Each cabinet measures 6.7″ deep x 23.6″ wide and 29.1″ high. Three of the cabinets put together are the same width as our wall.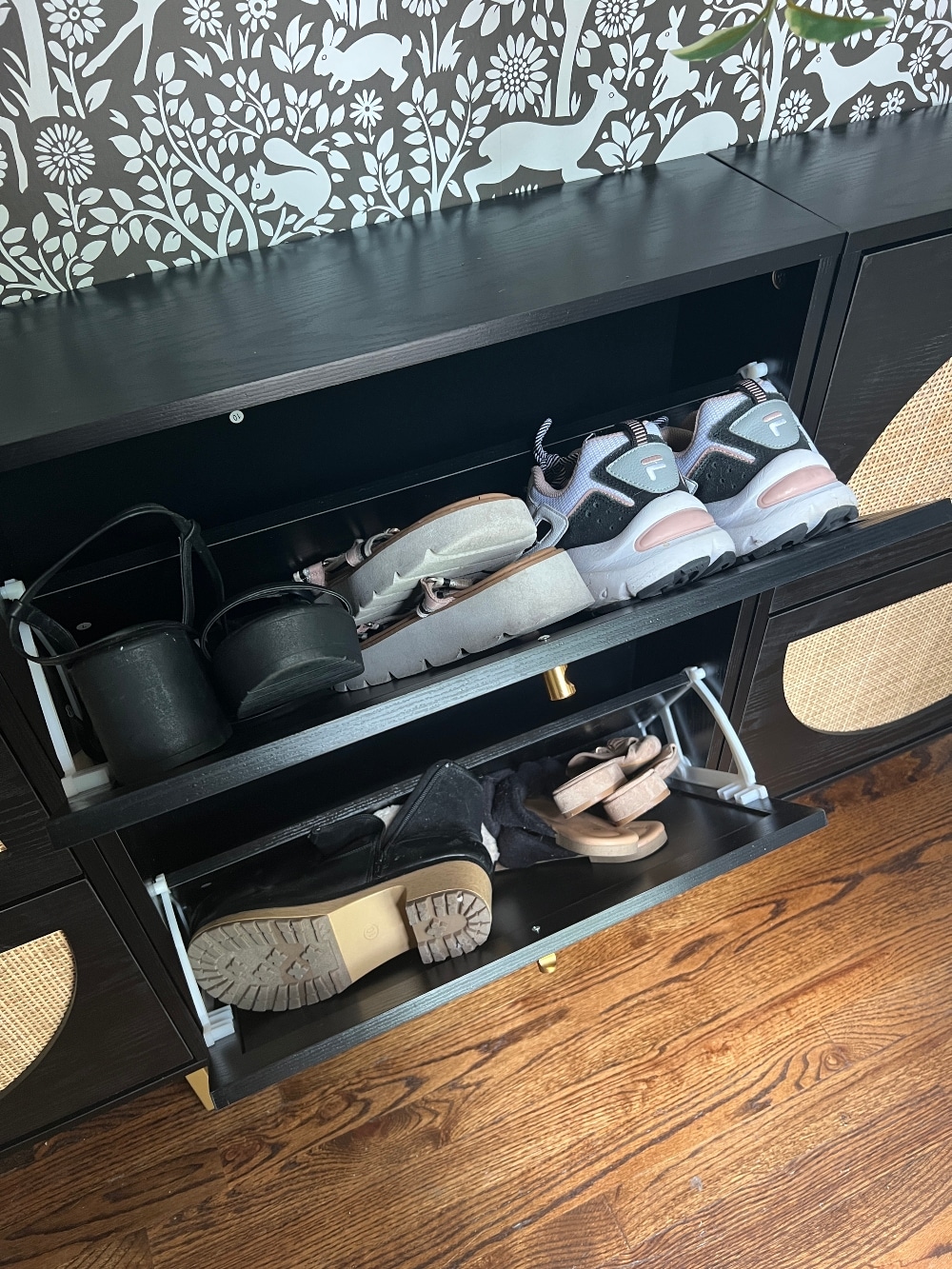 How to Attach Multiple Shoe Cabinets Together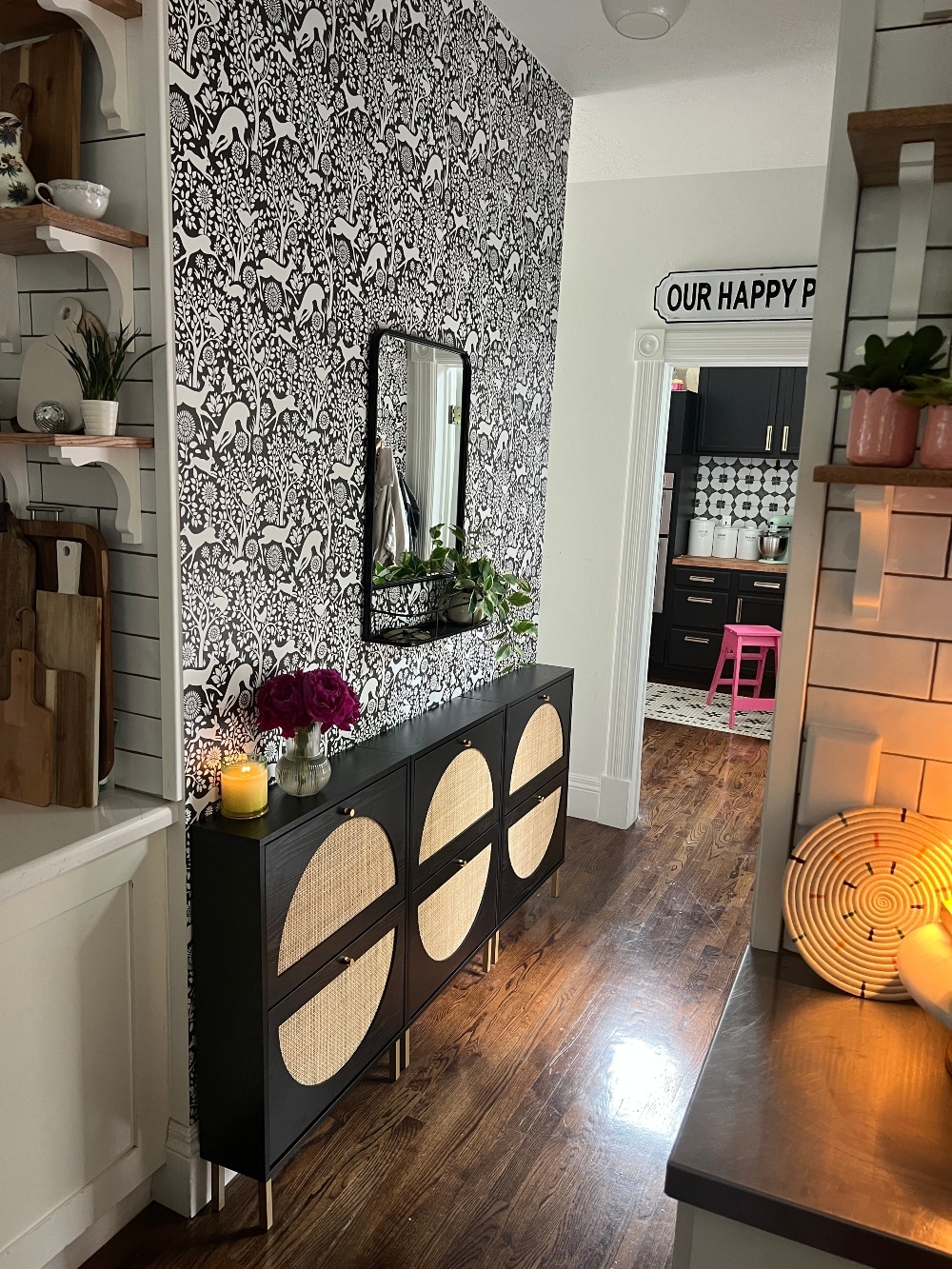 Our home is over 130 years old. so attaching the shoe cabinets together to look seamless was a little harder than normal. The cabinets come with long screws and wall anchors which makes attaching them to the wall so easy. Our floor slopes so we had to adjust the cabinets to accommodate the sloping while making sure they were level. We attached the first cabinet using the screws and anchors provided. Then we lined up the next cabinet and made sure it was level. As our floor slopes, we had to get creative. We ended up attaching all three shoe cabinets and two of the cabinets needed spacers under the feet because the floor sloped. I found clear feet adjusters that I put under the feet on two of the cabinets. We attached all three cabinets with wall anchors and screws that came with the cabinets, but added a few more screws so that the two cabinets that need spacers are attached at the wall securely. You honestly can't tell that they are basically floating; and more importantly, the cabinets all line up together seamlessly and are level.
Add Coat Hooks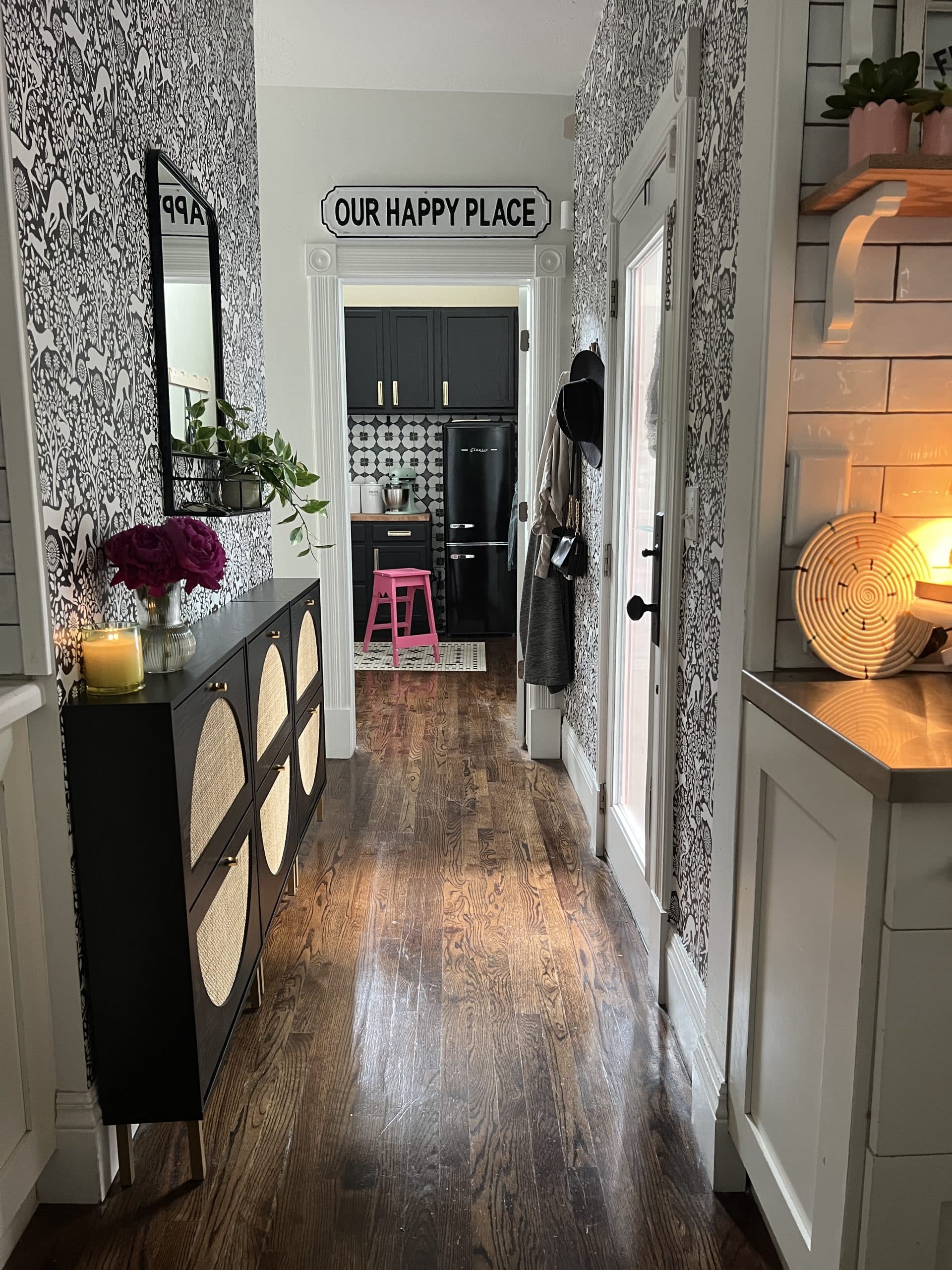 When we had the bench in the space before, we had hooks on the left side of the bench and a mirror on the right. We took the hooks off the wall and attached them on the opposite wall for less clutter. Then we centered the mirror above the three cabinets.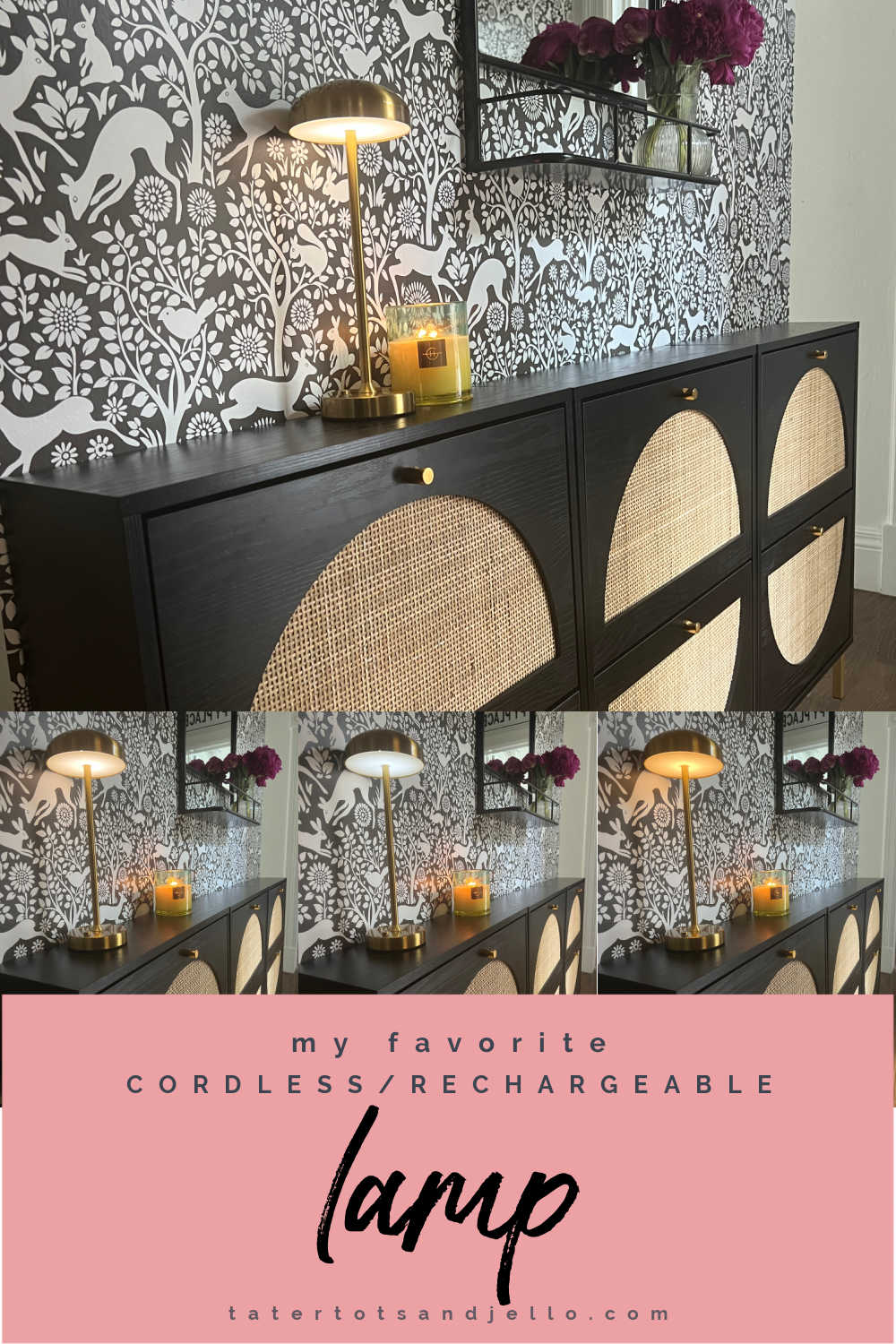 The cabinets are perfect for displaying flowers. I also wanted to have a small light that can be kept on at night. Since the wall doesn't have any outlets, I had to get creative. I found the MOST adorable mushroom lamp that is CORDLESS and rechargeable! It also has three different shades of white light. You just touch the button at the base of the lamp to turn it on. Then tap the button again to choose which shade of white you want the lamp to display. How cool is that?? It's perfect for a wall that doesn't have an outlet. Our front entry room doesn't have any outlets, so I am going to order a lamp for that entry too!
More Organizing Ideas
Here are a few more easy ways to organize your life!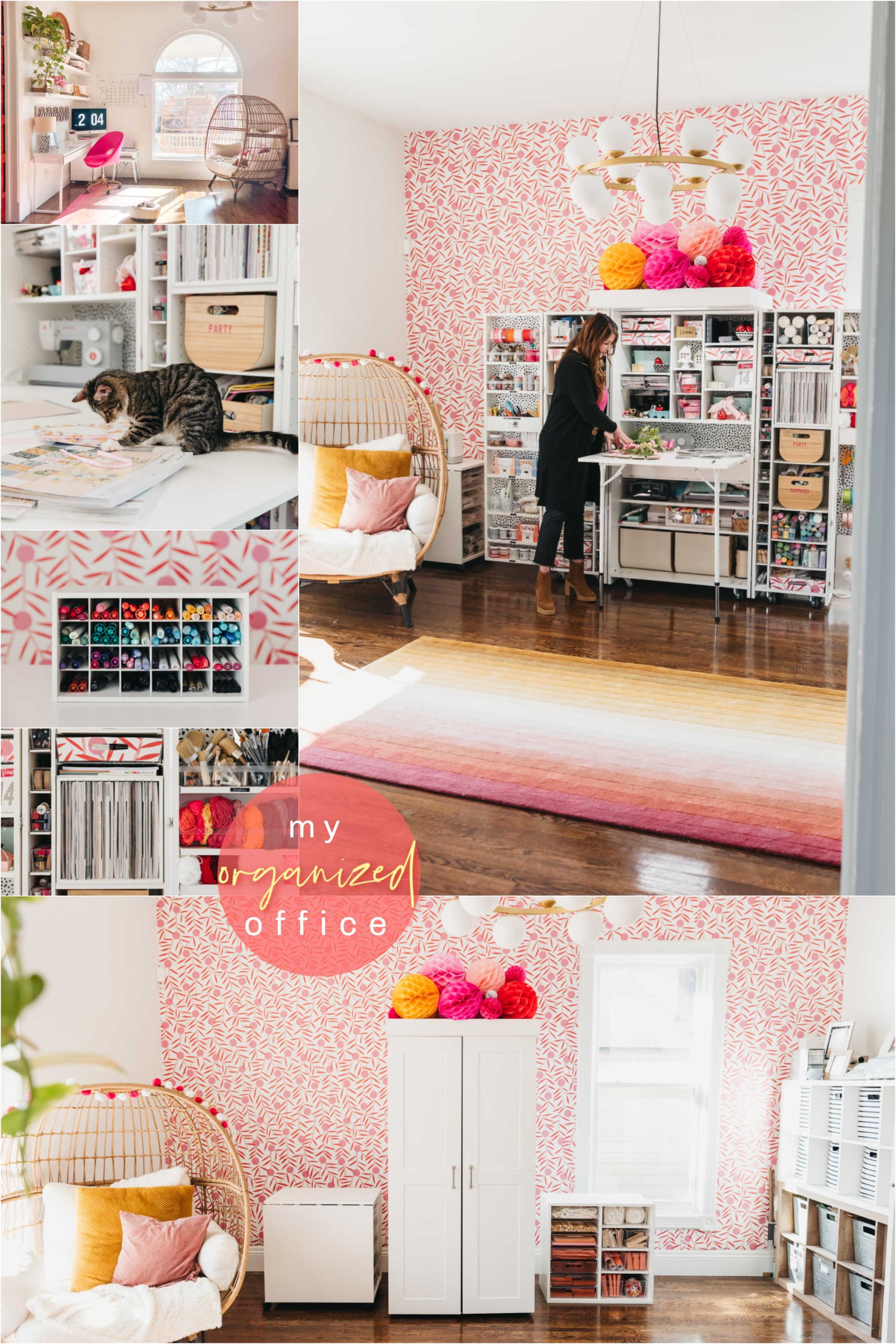 Bright Organized Craft Room Office. Bright peel-and-stick wallpaper, an organized desk and Dream Box with storage galore make working so much more fun and efficient!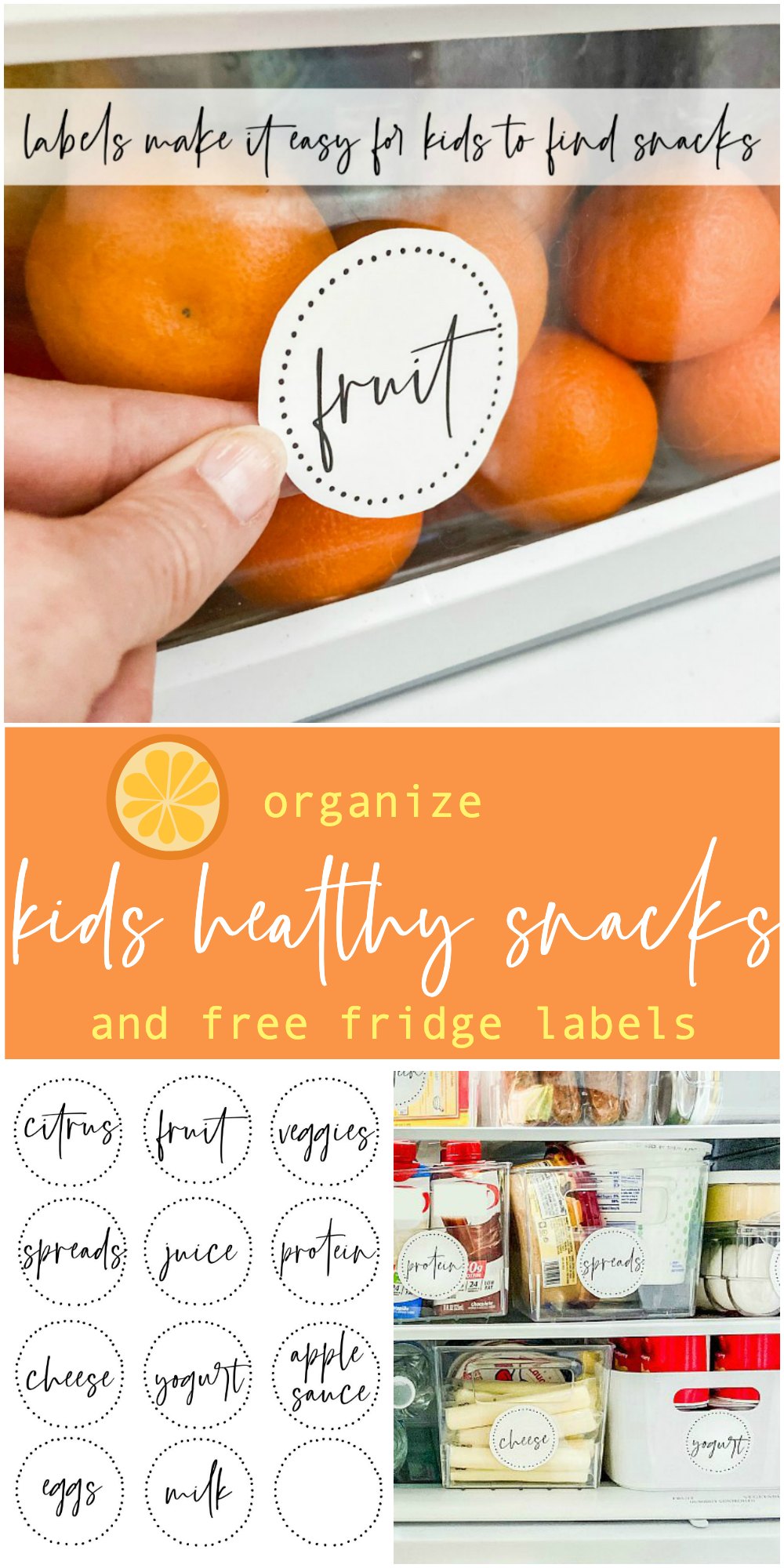 Easy Kids' Grab-and-Go Snacks and Lunches plus Printable Fridge Labels! Creating Easy Kids' Grab-and-Go Snacks and Lunches! With kids home more, here are some easy ways for them to grab healthy snacks and lunches with no fuss!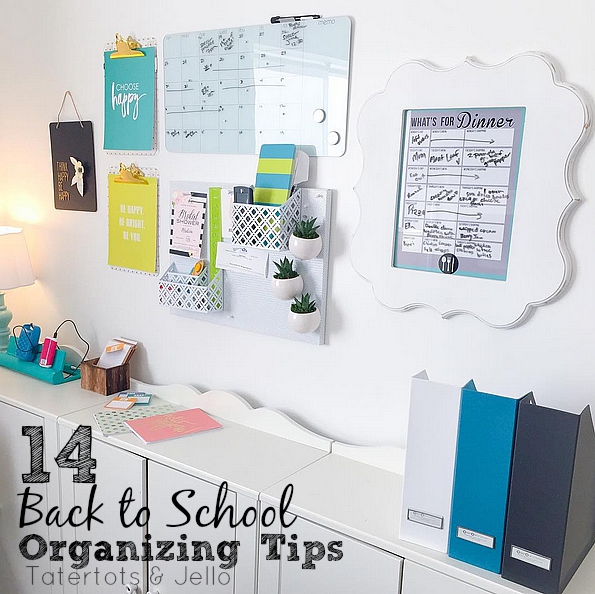 Here are some easy ways to get organized for Back to School: Focus on key areas in your home: these basics can make everything else easier.
Do you have a space in YOUR home that needs to be organized?
I hope these ideas inspired you to tackle it!
xoxo