I've partnered with Maytag to share easy ways to create on-the-go snacks and lunches for our kids! All opinions are my own.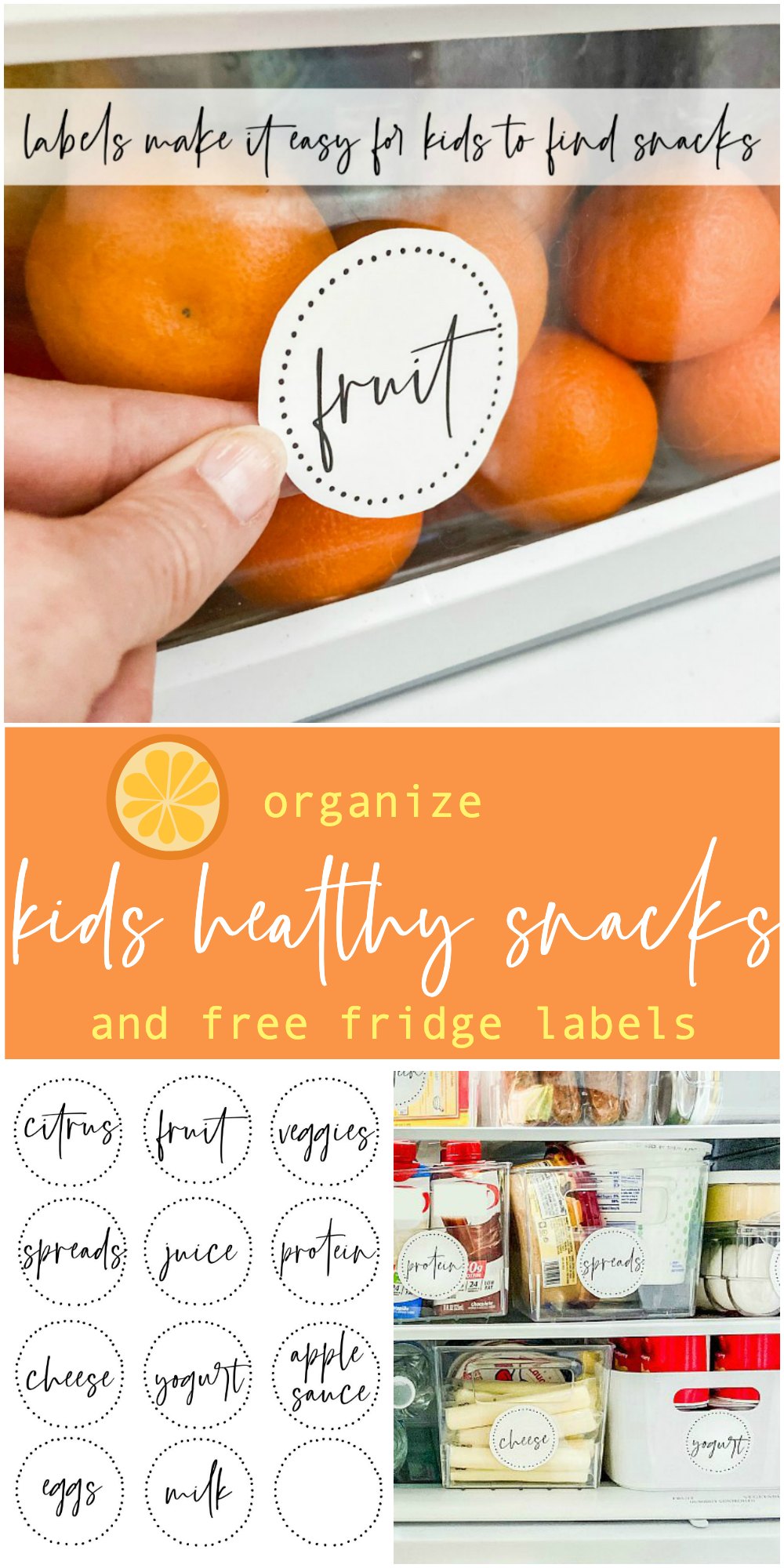 Easy Kids' Grab-and-Go Snacks and Lunches plus Printable Fridge Labels! Creating Easy Kids' Grab-and-Go Snacks and Lunches! With kids home more, here are some easy ways for them to grab healthy snacks and lunches with no fuss!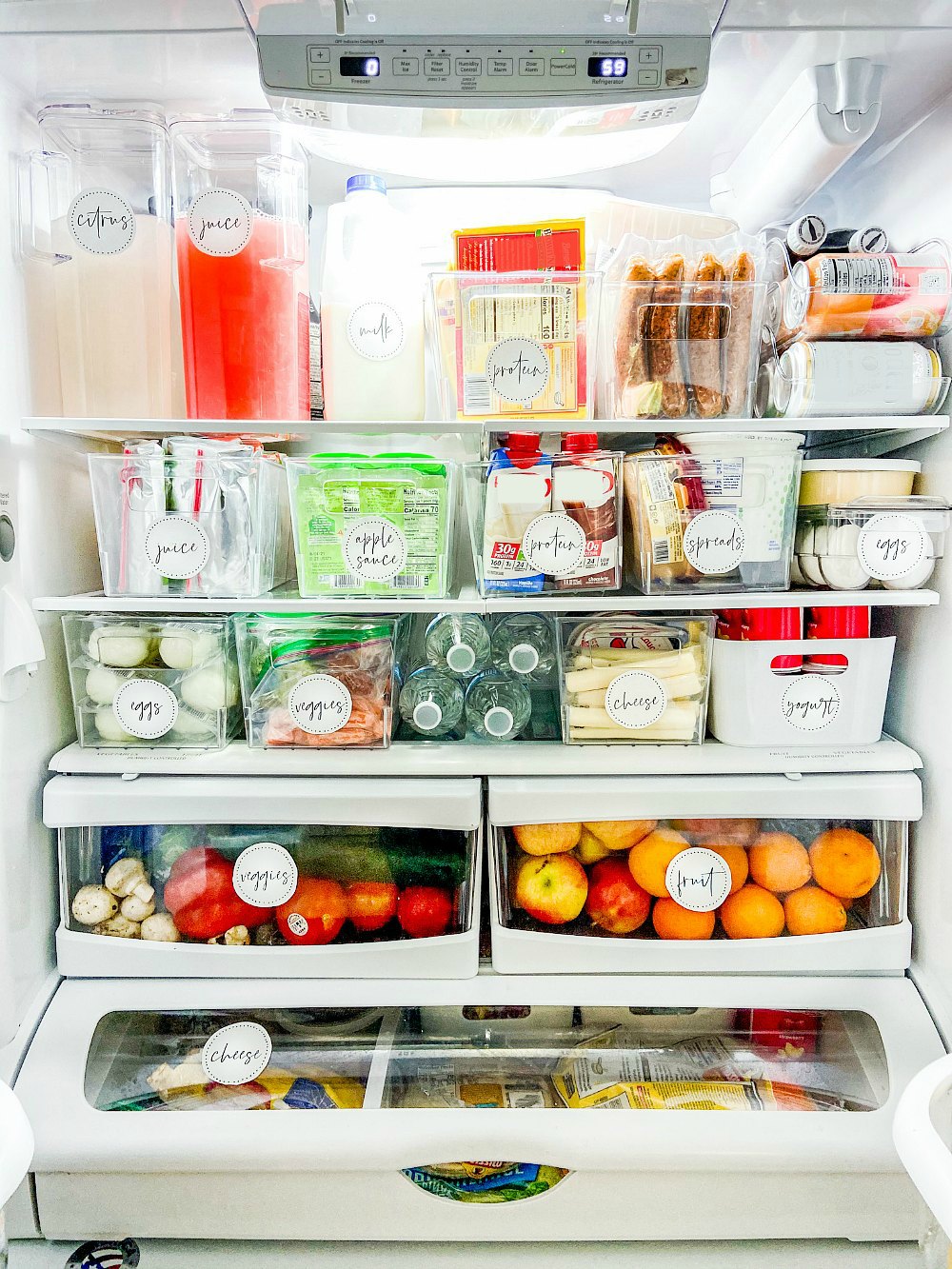 Grab and go Lunches and Snacks
Easy Kids' Grab-and-Go Snacks and Lunches! With kids home more, here are some easy ways for them to grab healthy snacks and lunches with no fuss!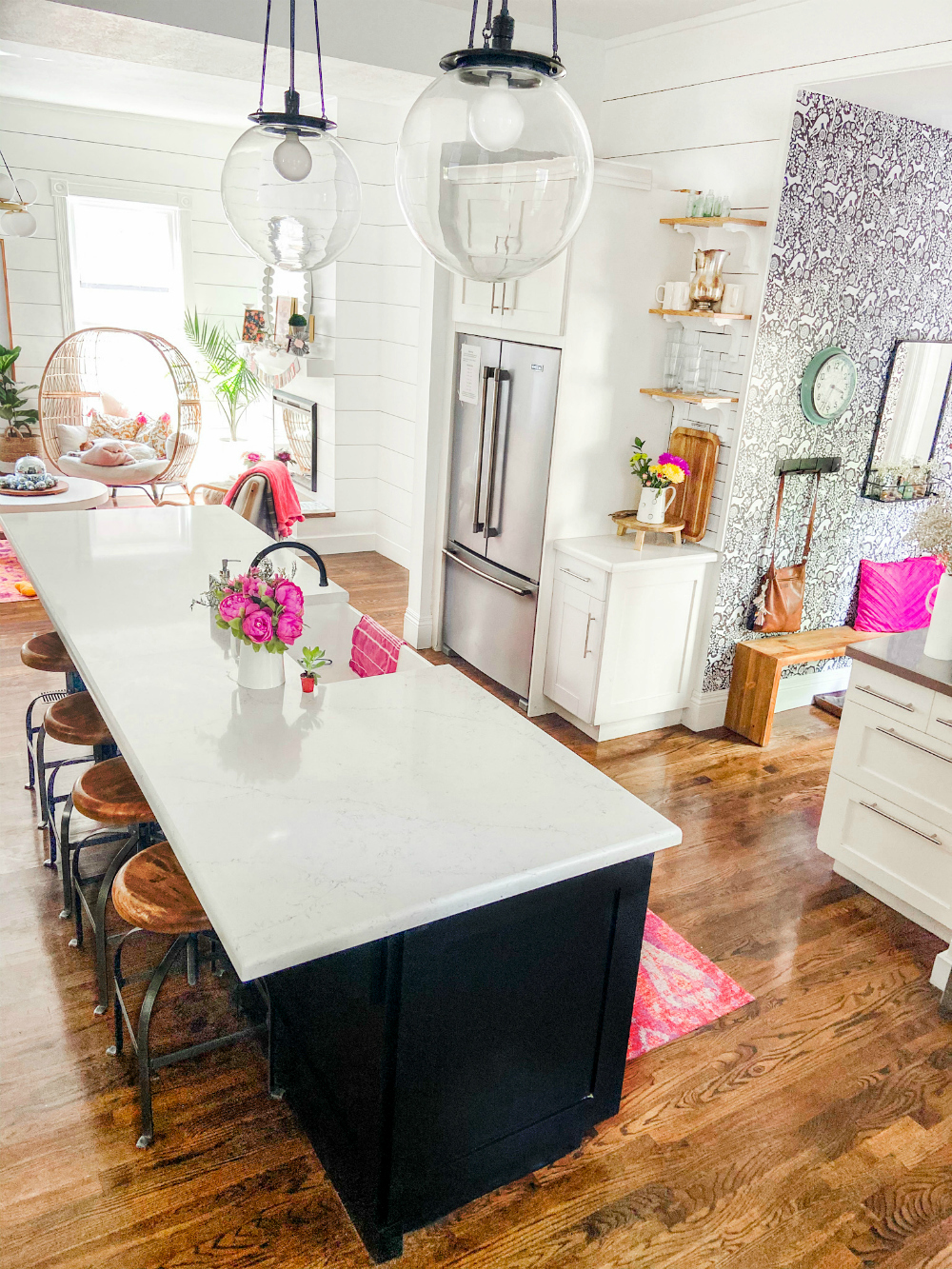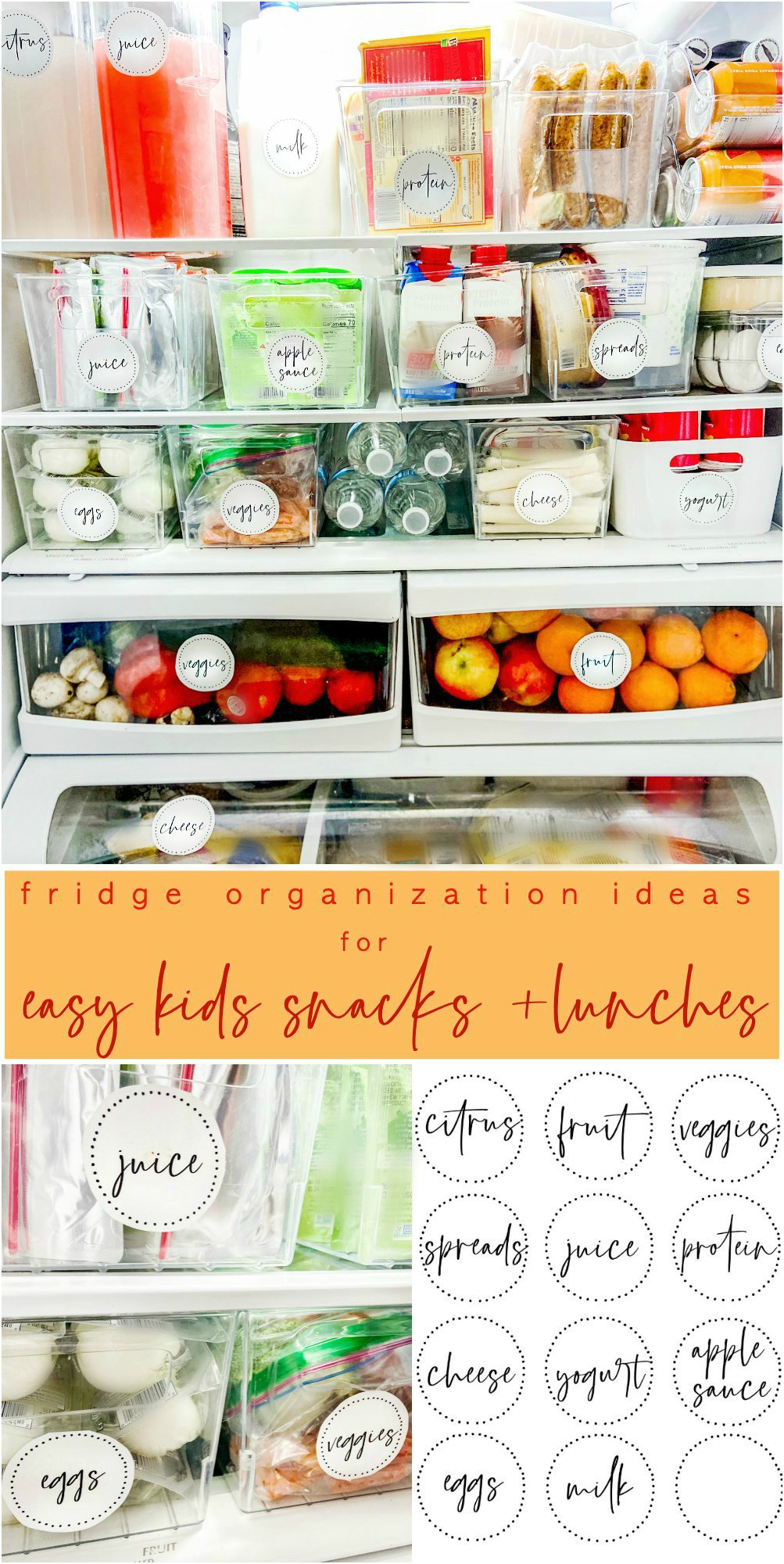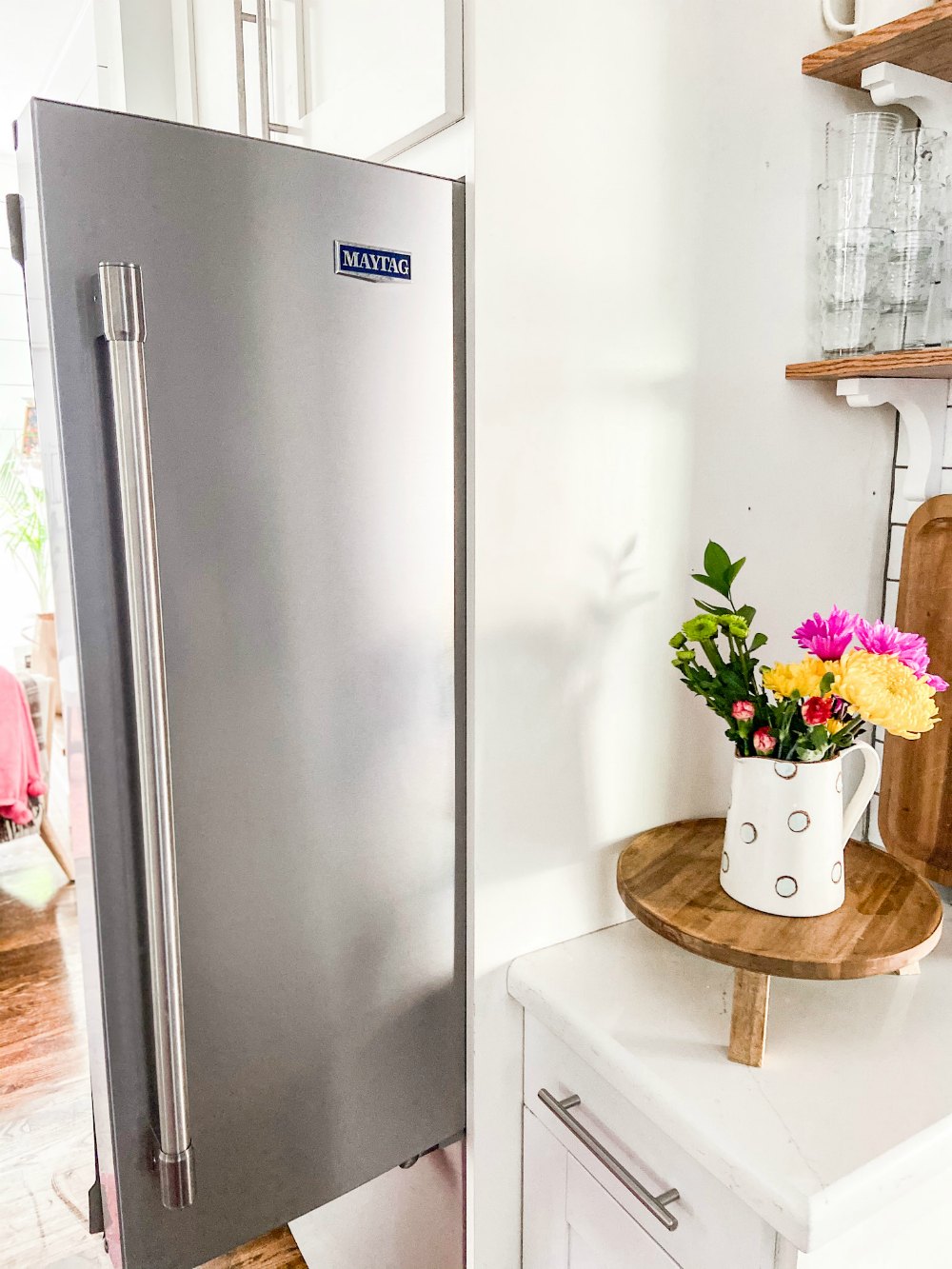 With everything happening in the world, kids and parents have been home more than ever. I've teamed up with Maytag to share easy ways to organize your kitchen to make it easy for families to grab quick and healthy snacks and lunches while working from home or schooling remotely!
Organize Your Fridge for Quick Access to Healthy Foods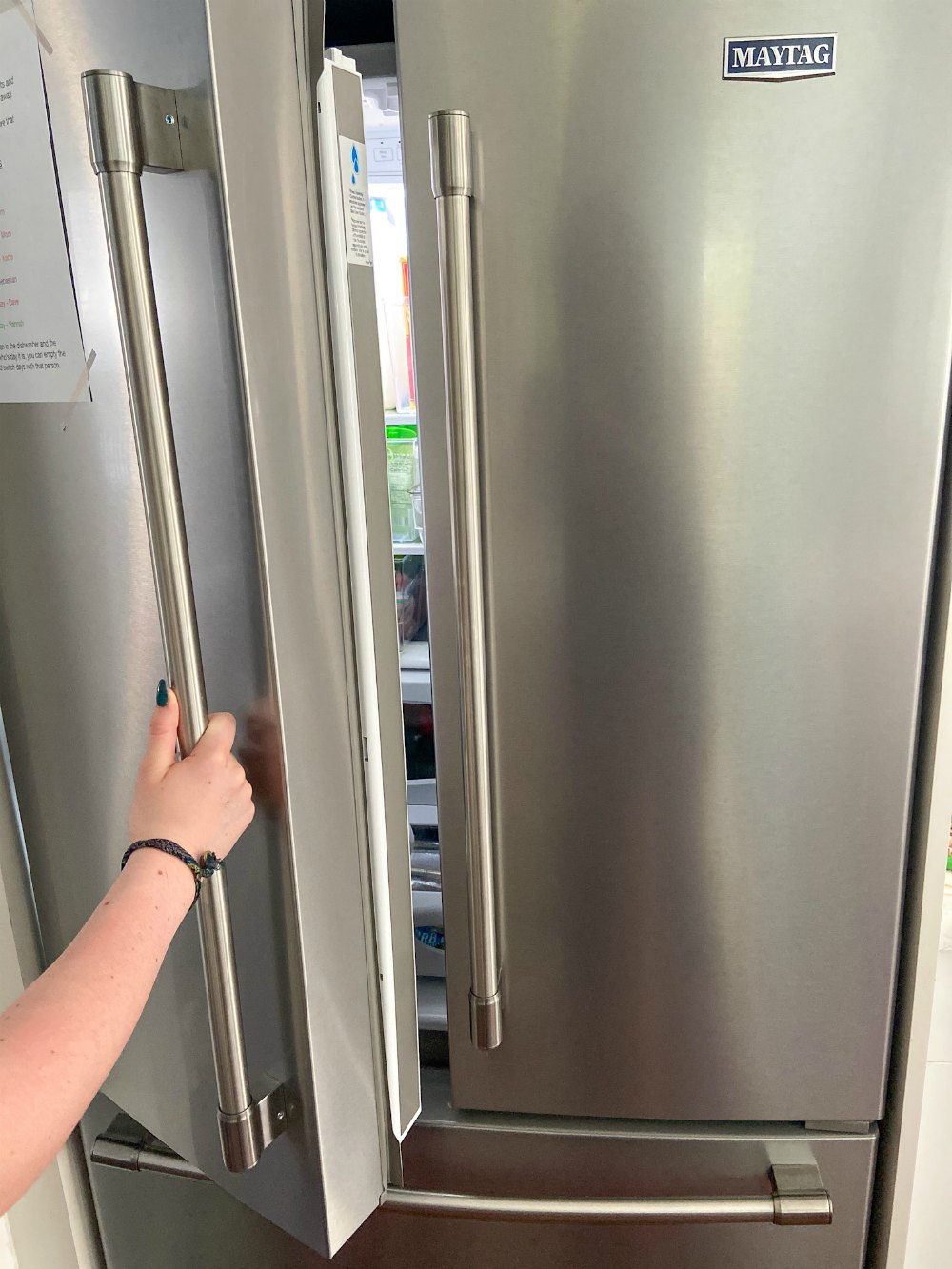 As a mom of 5, I know how chaotic fridges can become! When your fridge is disorganized, finding healthy foods is difficult. Getting your fridge organized is the key to making it easy for kids to find healthy foods when they're hungry.
Organize Fridge Snacks and Lunch Items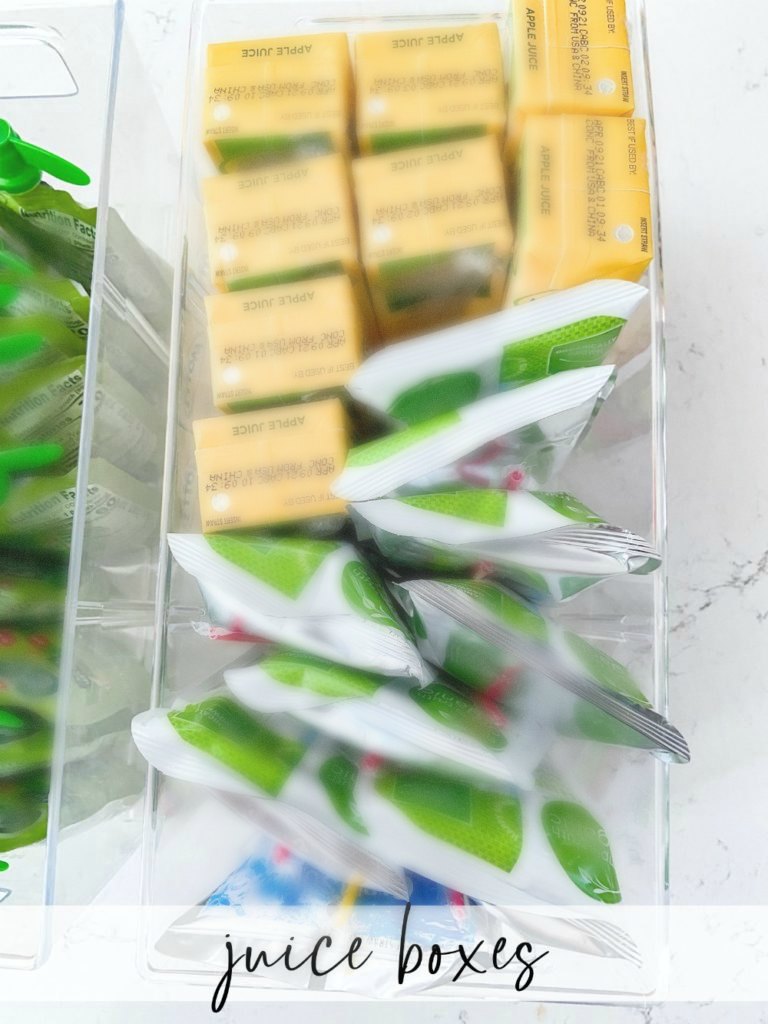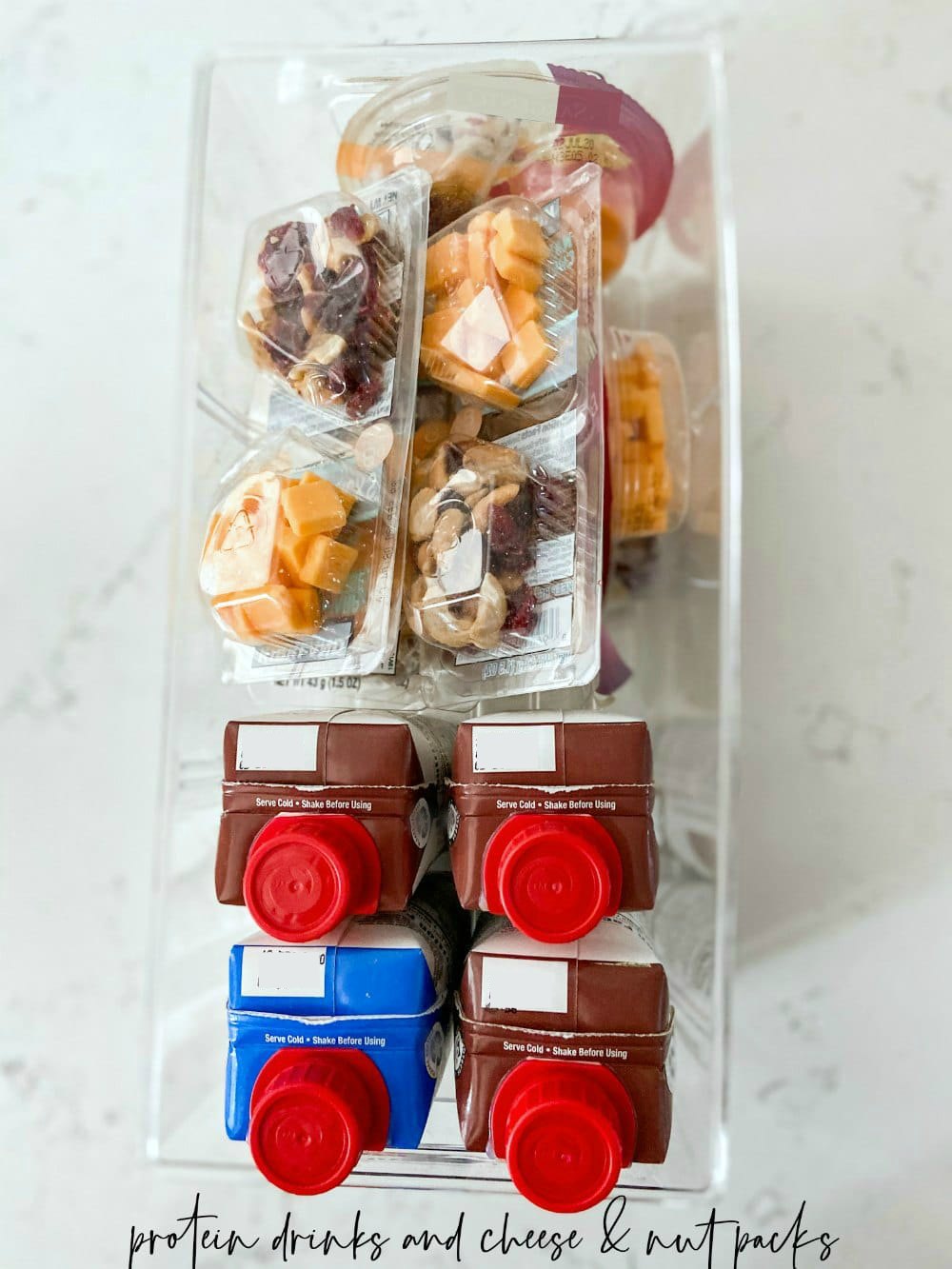 I organize all of the kids' snacks and lunch items into bins. Each bin has a category of food inside, making it easy for kids to quickly choose their snack of choice. In my house, I find labeling the bins makes it so much easier to see what's available, so I made free printable fridge labels that you can use to label each bin in your fridge. Just scroll to the bottom of the post to grab the free tags!
Prepping Once a Week for Easy Kid-Approved Snacks and Lunches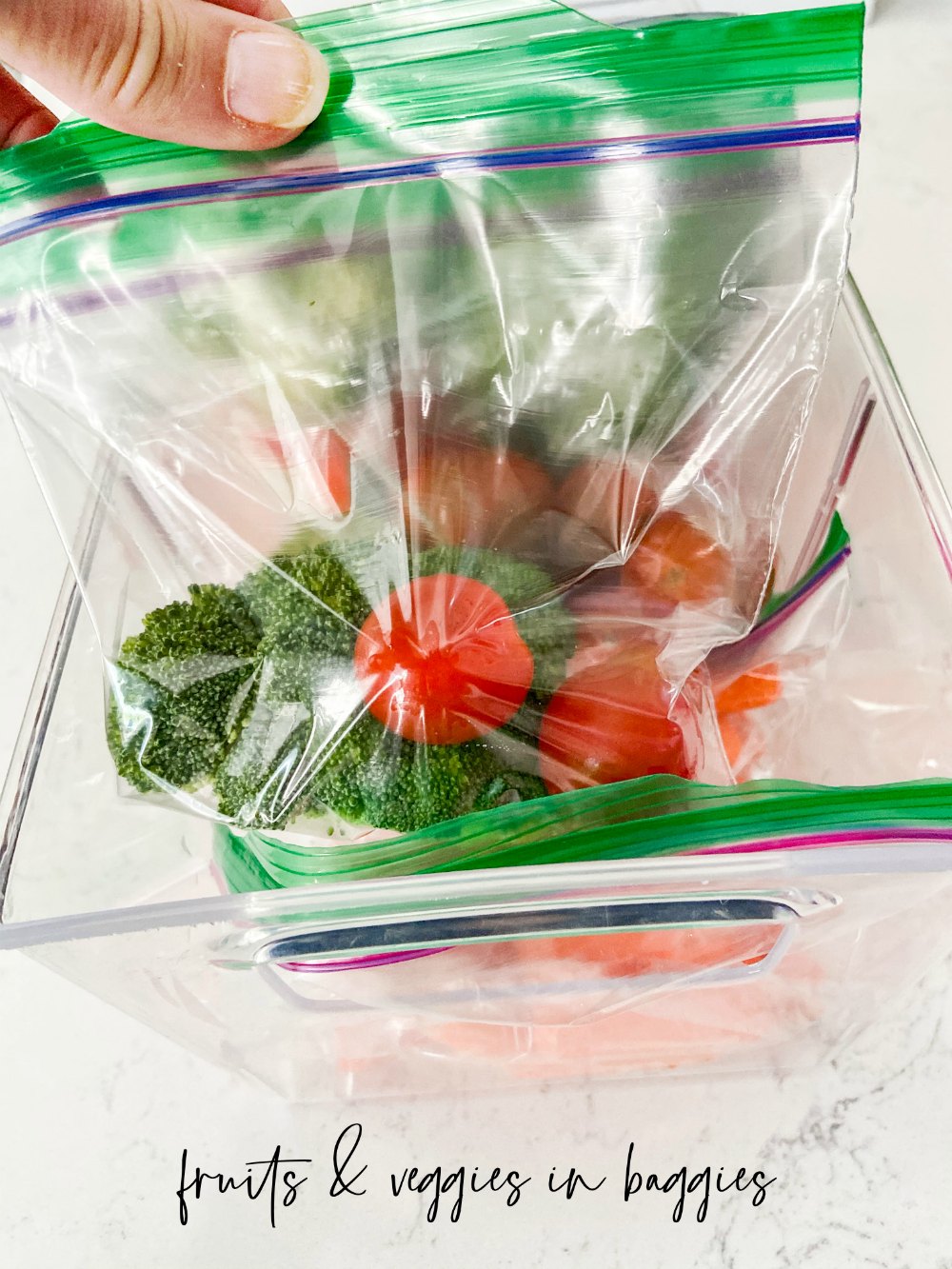 I shop on Saturdays and prep the food and snacks for the week. Then when I get home I divide the foods into categories to go into my fridge bins. I also divide foods into individual portions and put those snacks in zip locks. For example, I cut carrots, celery, broccoli and other veggies and then put those in small zip locks so my kids can grab the veggies for a snack or to eat along with lunch items.
Free Printable Fridge Labels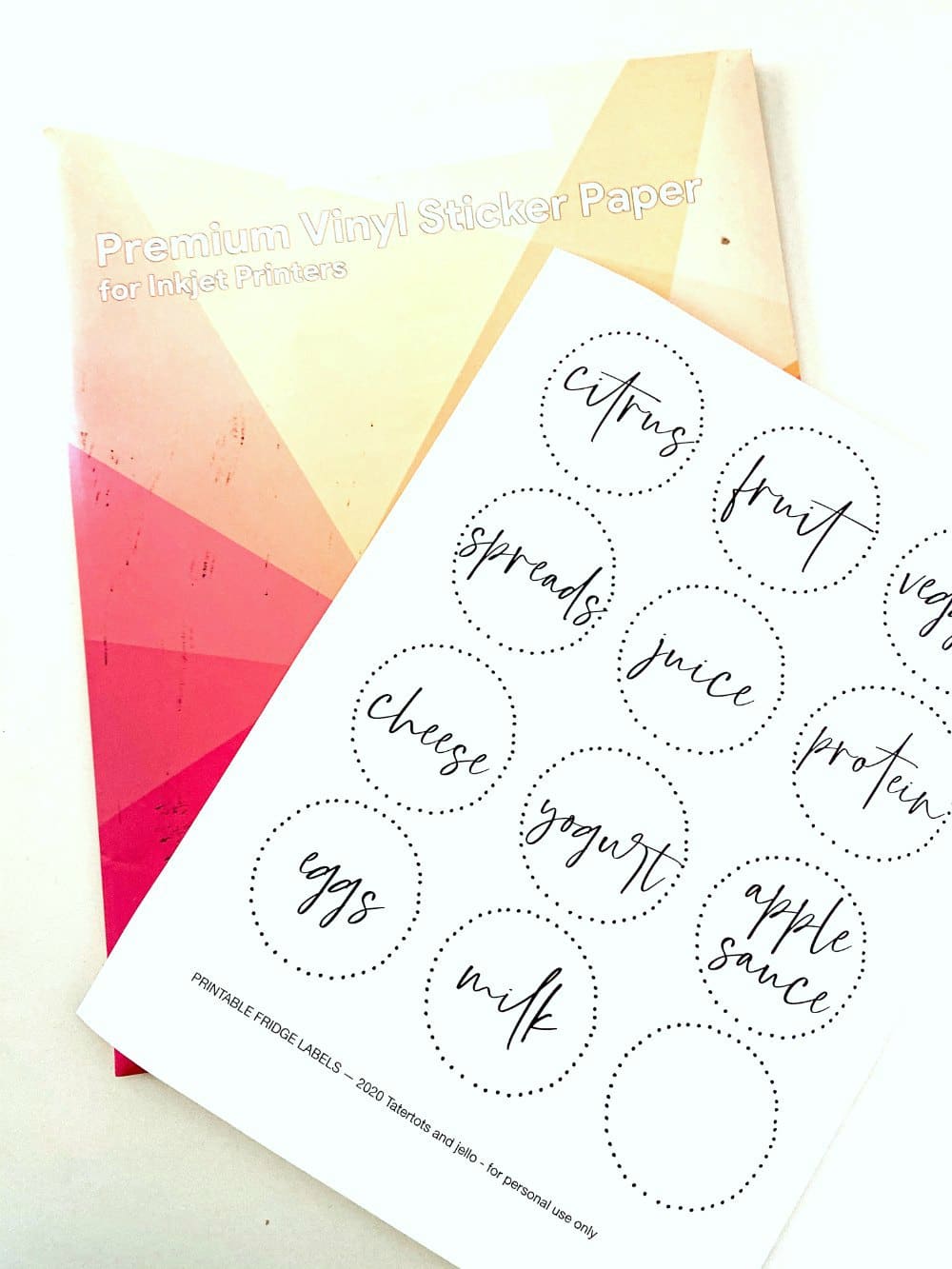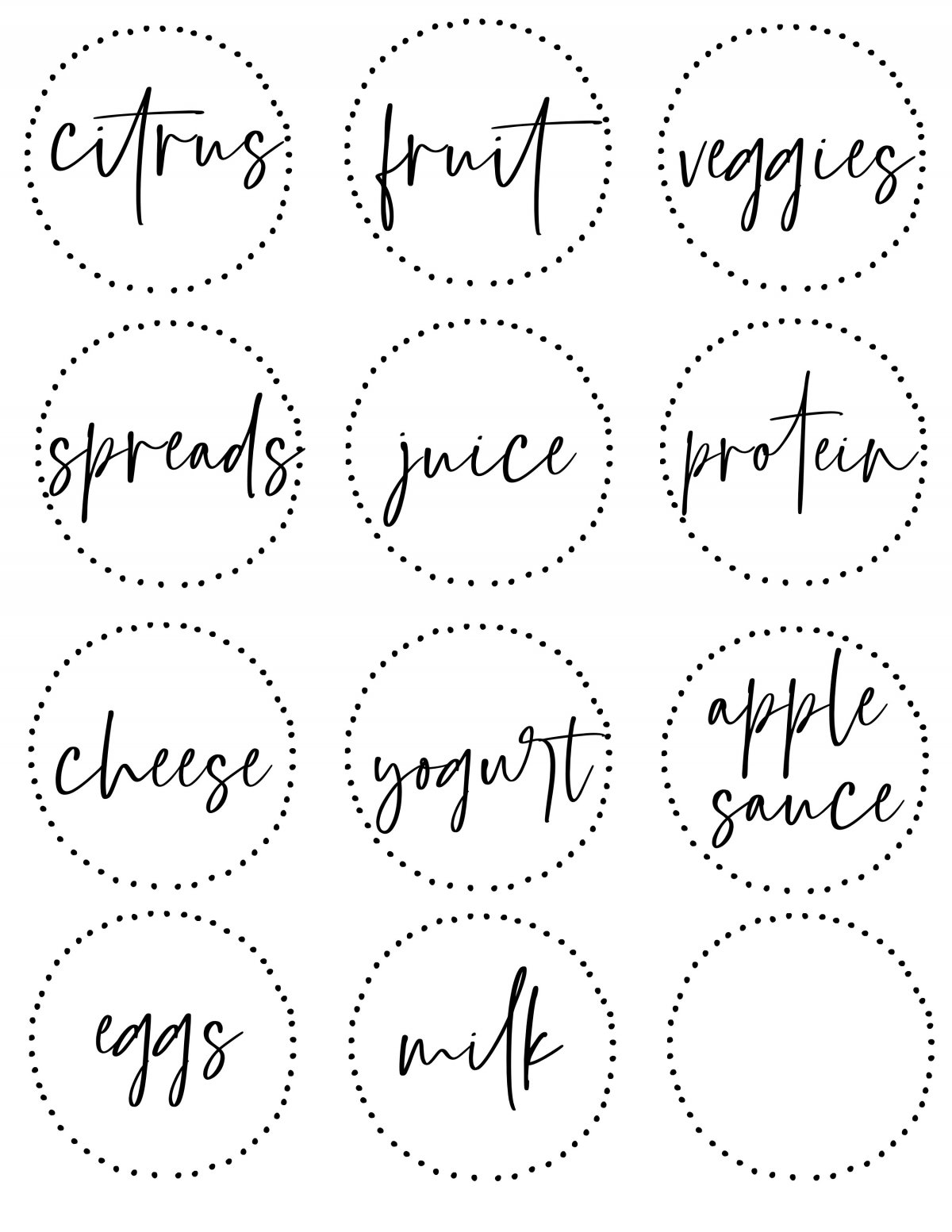 I created these free printable labels for our Maytag fridge and you can use them too! Labeling the bins and sections of the fridge makes it easy for kids to easily see what is in the fridge and find the healthy food they like. Juse print these labels on printable sticker paper, cut them out and use them on containers to organize your fridge!!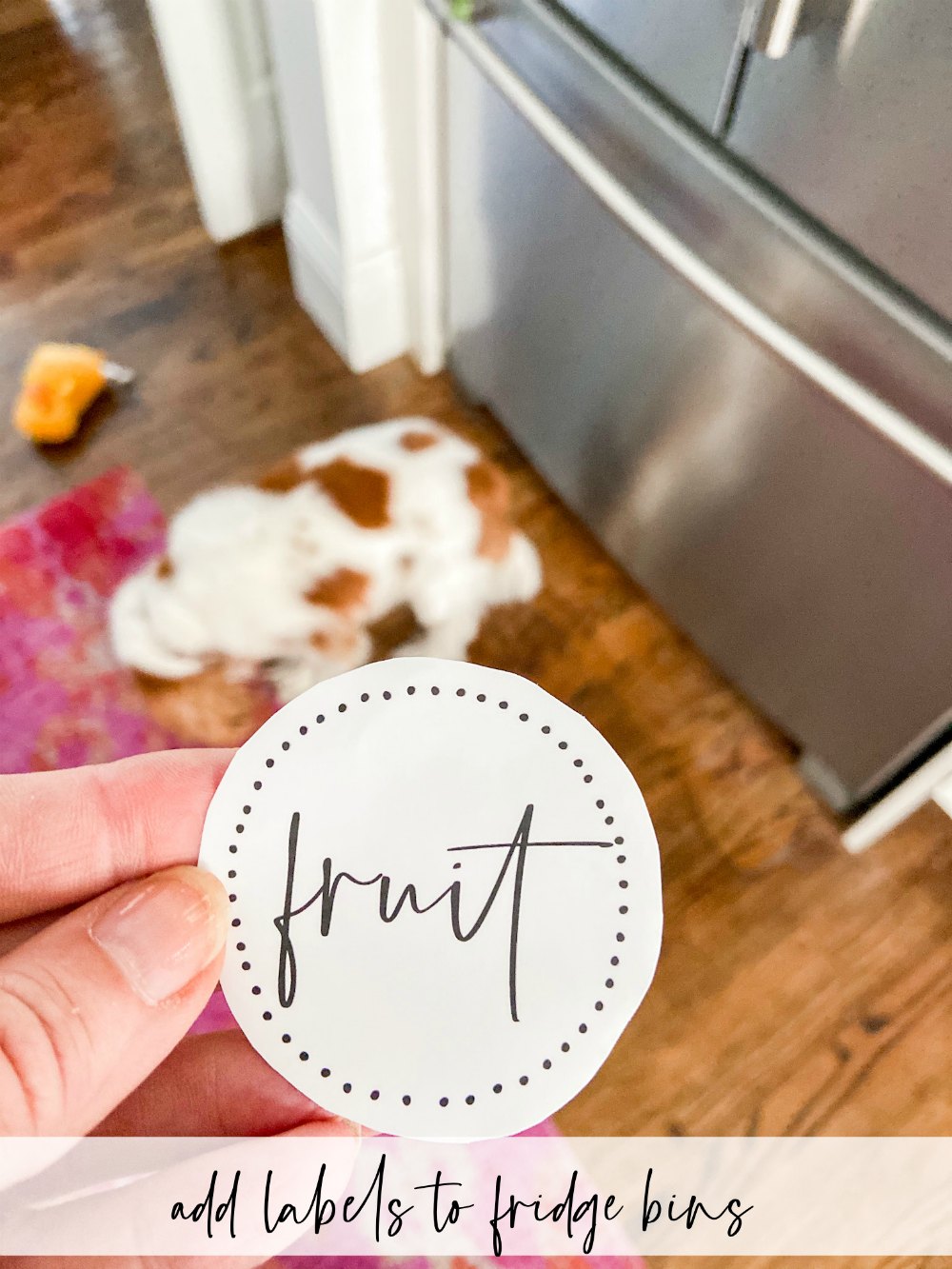 Empower Kids to Make Their Own Choices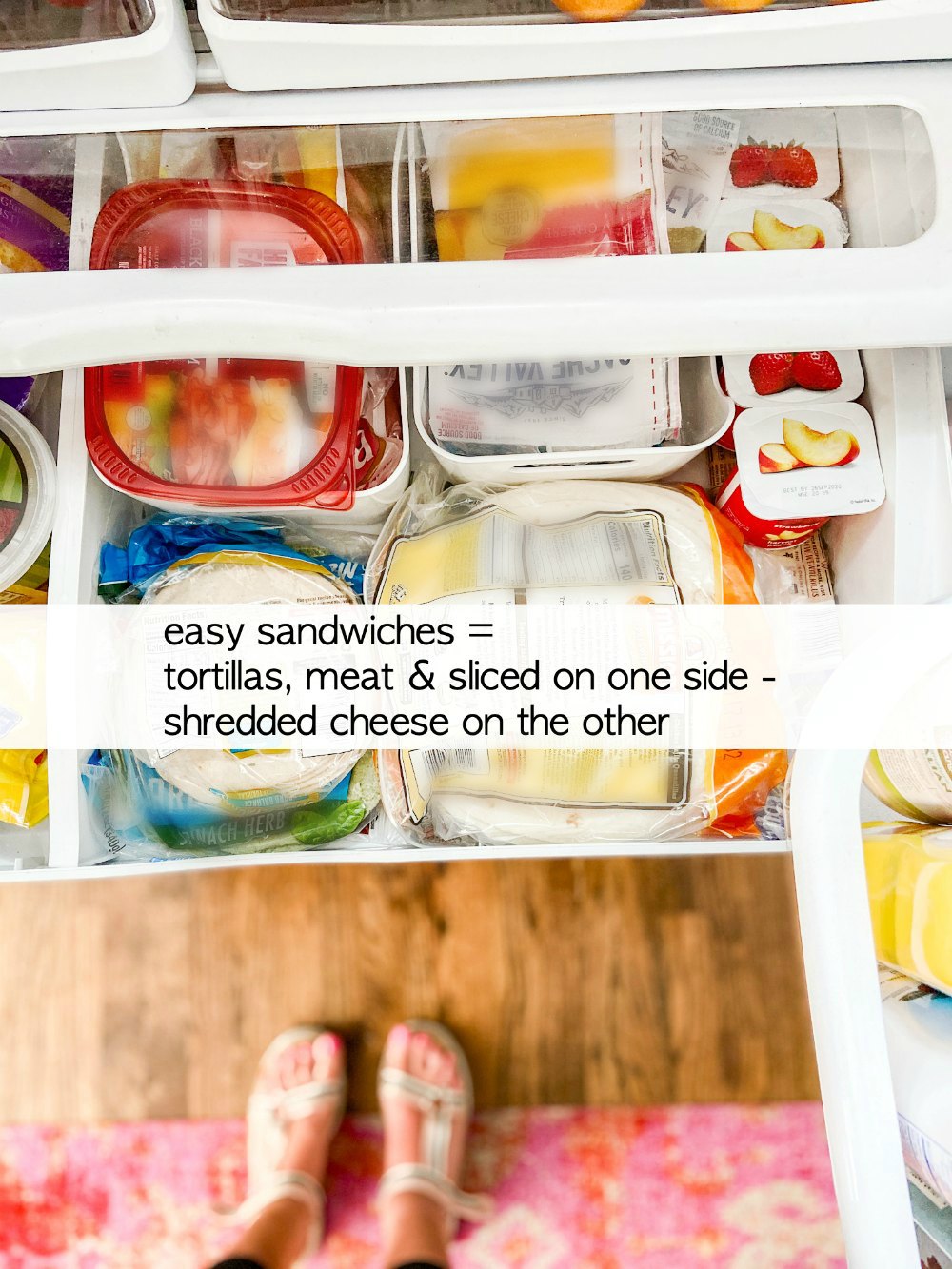 By providing a lot of different healthy options, it lets kids have choices on what they can eat. Stock your fridge with choices YOUR kids like. Kids will love having choices and you will love how easy it is for your kids to choose options they like with little fuss. Get your kids involved in picking out healthy food they want to eat. Kids can also help you prep the food for the week. Picking out their foods and prepping it with you will get them excited about what foods they can eat during the week!
What Foods Do I Keep In My Fridge Bins?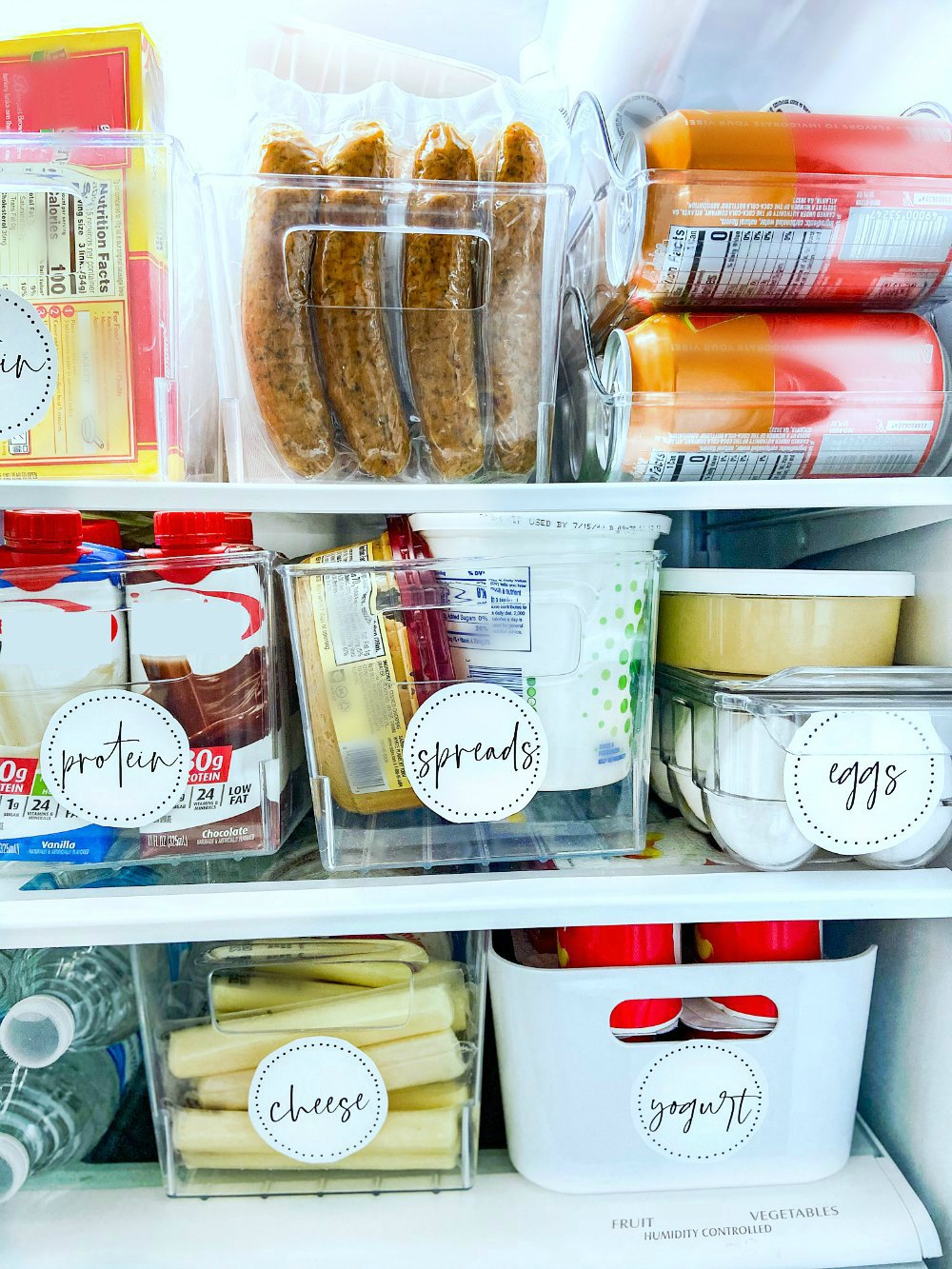 Protein — Cooked eggs, Nuts and Cheese.
Dairy — Cheese Snacks, Yogurt.
Grains — Granola bars, granola in zip locks that can be put on top of yogurt.
Drinks — bottled water, juice boxes, juice bottles, yogurt drinks.
Spreads — honey butter, peanut butter, nutella, jams (for sandwiches).
Veggies and Fruits — I cut up veggies and fruits and put them in zip locks. I also have a bin with individual applesauce containers.
I labeled my existing fridge bins too — fruit that kids can grab in one of the produce bins, veggies in the other.
Bottom bin — Lunch Meats and Cheeses. I divided into two sections with small containers. One container has lunch meats, one has sliced cheeses. then the other side of the bin has tortillas and shredded cheese. This makes it easy for kids to make their own quesadillas and sandwiches.
Note – My kids are all tweens and teens so they can use the microwave unsupervised. If your kids are younger, you can make pre-made sandwiches that kids can grab without heating up.
Keep Your Food Colder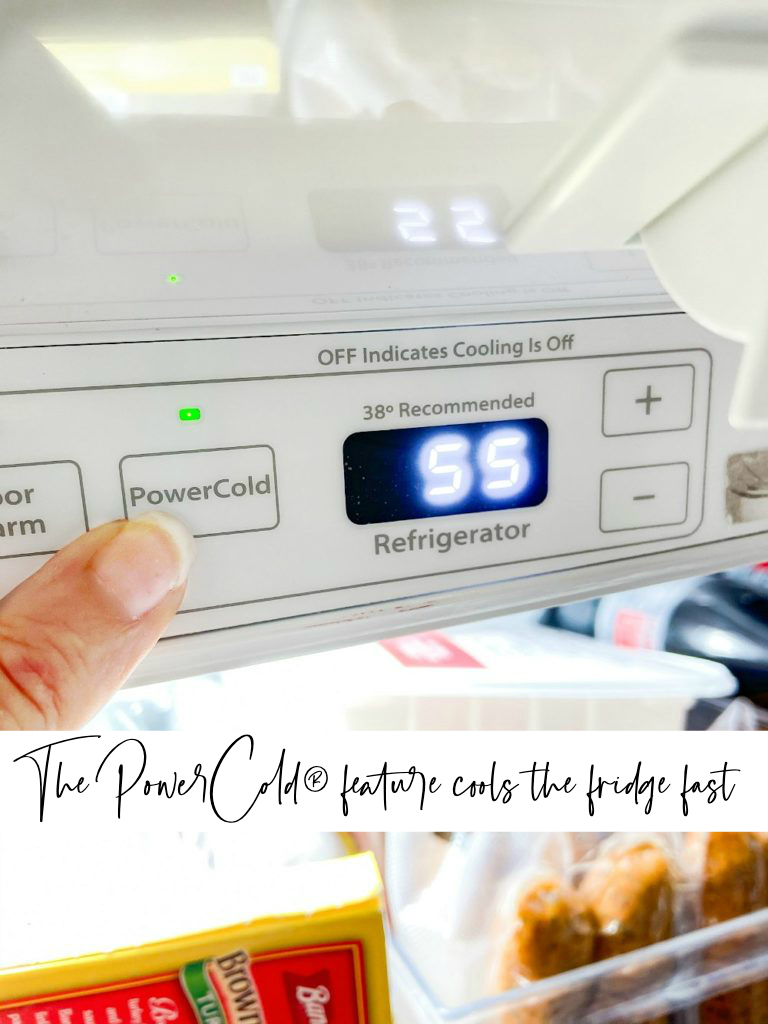 When your fridge is packed with options, it's more important than ever to make sure it's kept cold! I don't know about you, but there have been so many times that I have walked over to our old fridge and seen that one of the kids have left the fridge open and everything is warm. I worry that foods will go bad when they are in a warm fridge. That's why I LOVE the PowerCold® button on our Maytag fridge! The fridge beeps when the fridge temperature is over the optimal cold setting. I can push the PowerCold® button and the fridge quickly goes back to the optimal cold setting to keep our food fresh. It's truly a lifesaver!
Finger Resistant Stainless Steel Means Less Cleaning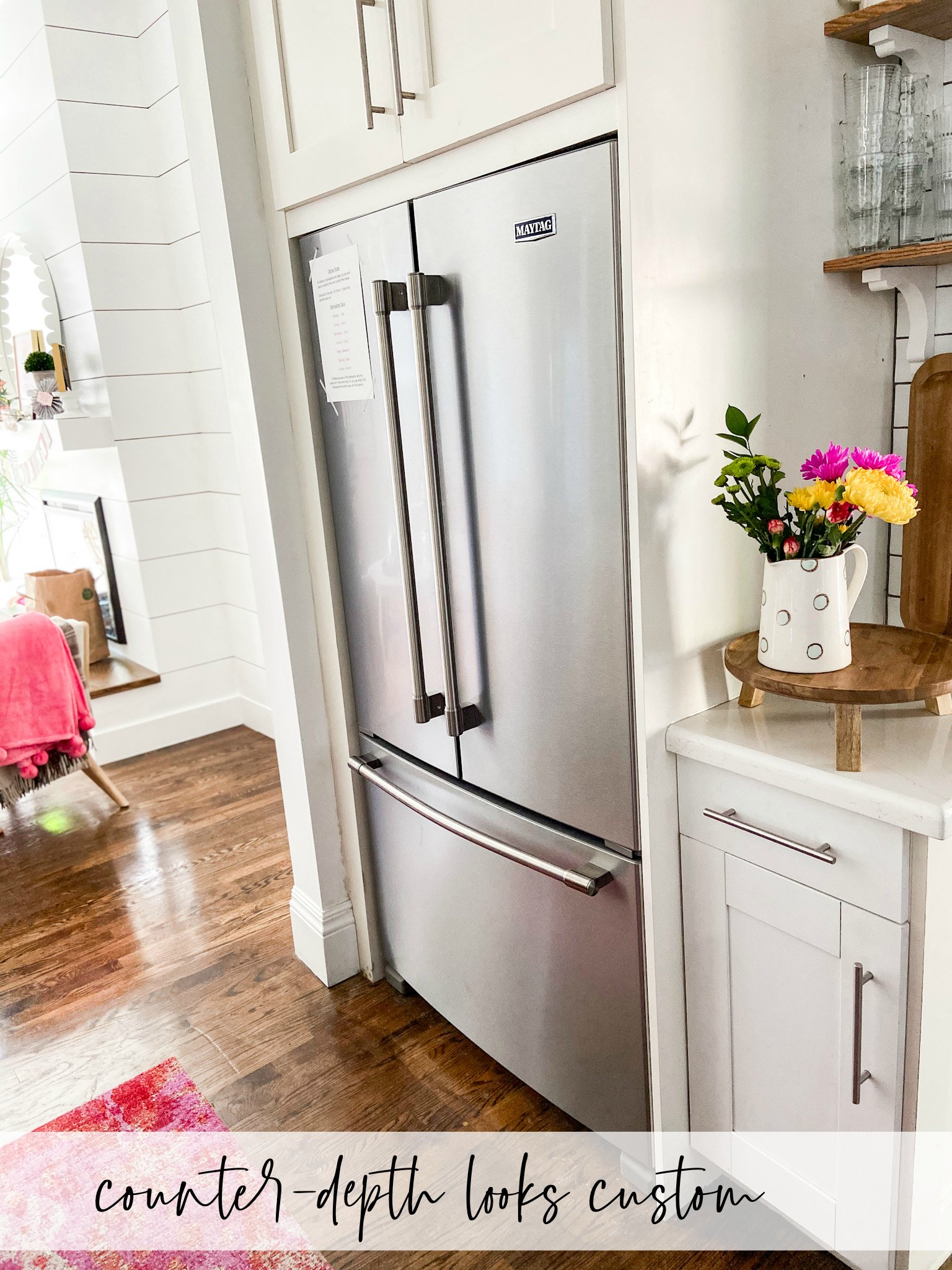 Another reason I love our new Maytag fridge is the doors are made from FRSS — Finger Resistant Stainless Steel! I don't have to worry about fingerprints getting all over the fridge. It always looks clean and cuts down on cleaning, which makes my life as a mom easier!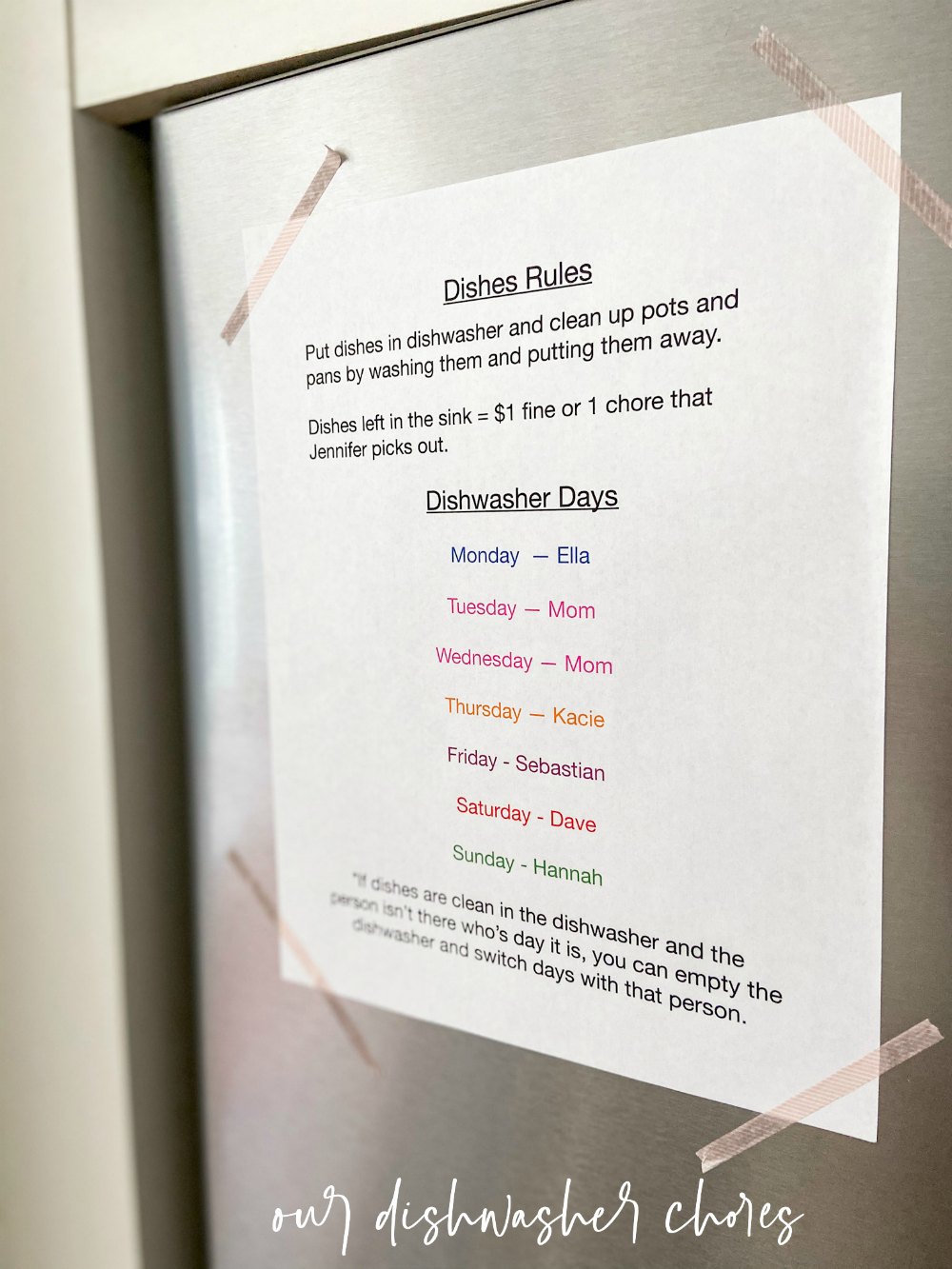 Instant Access to Ice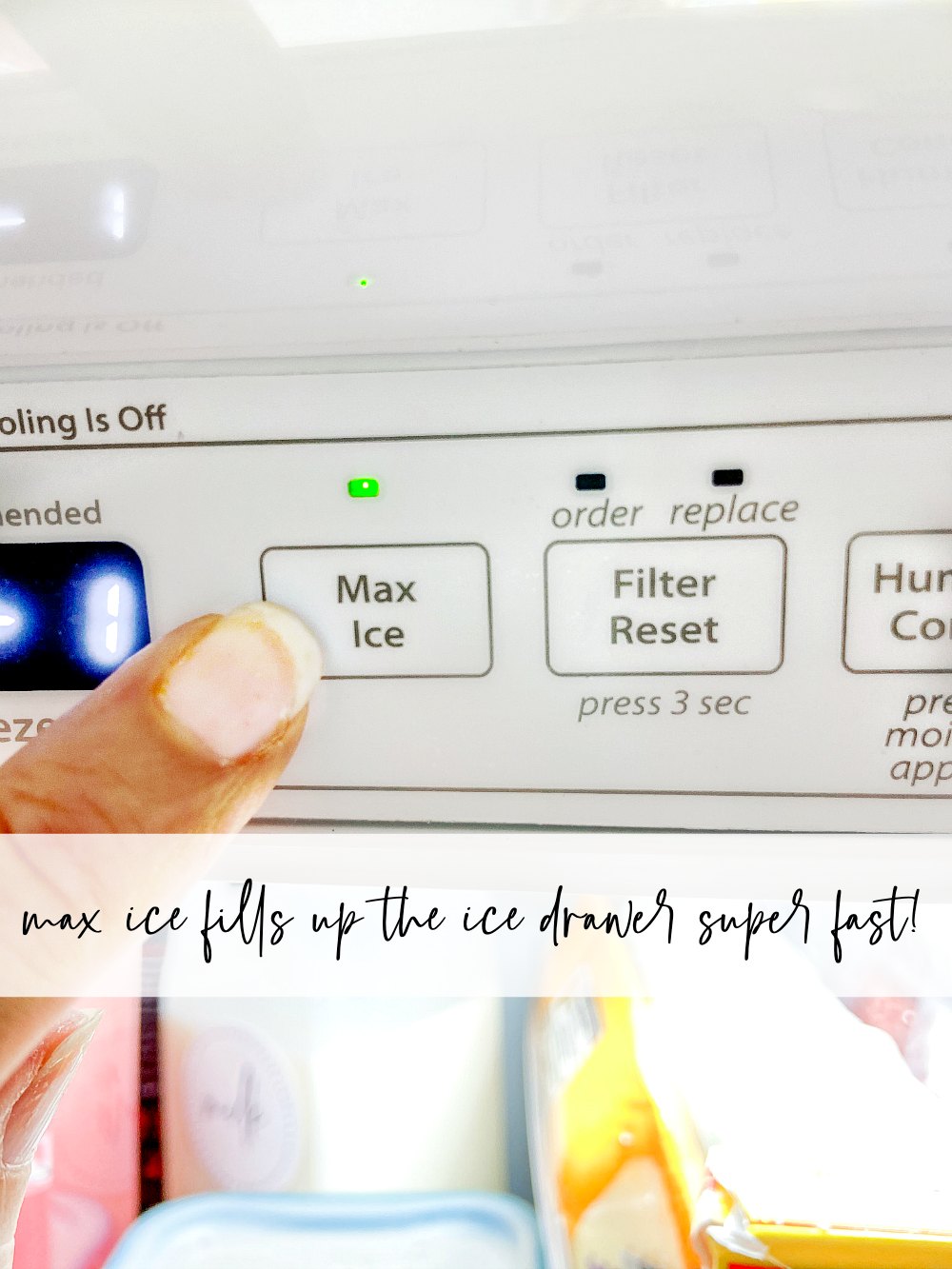 My kids love drinking water during the day – they each have a their own insulated drink container that they fill up a few times a day. With five kids, this means that ice is always a hot commodity in our house – our ice makers could never keep up! This is why I especially love the "Max Ice" button in our Maytag. When the kids see that the ice supply is low, they just push the "Max Ice" button and the fridge knows to make extra ice so the bin is always full.
Hidden Water Feature Makes our Fridge Look Seamless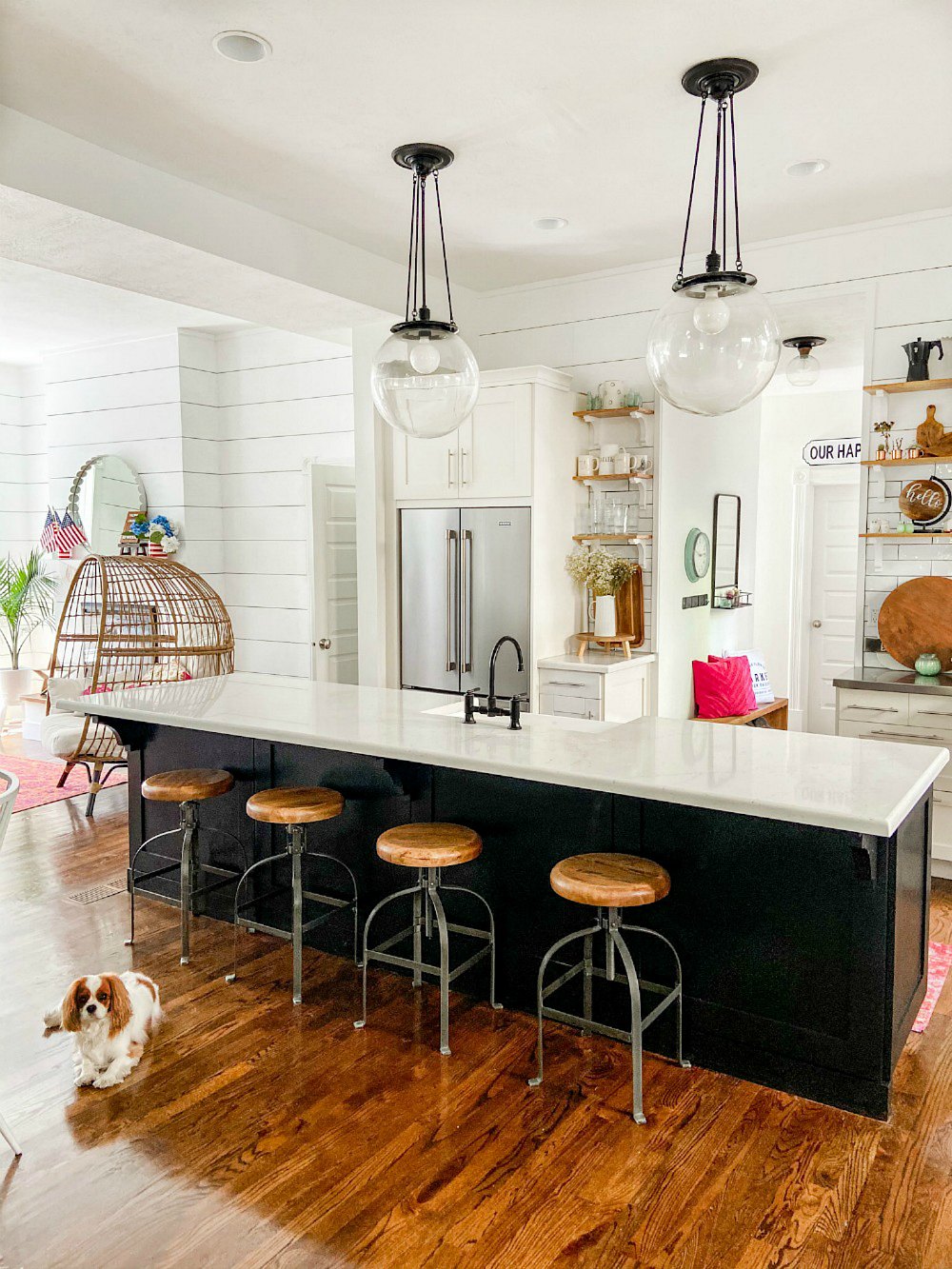 I love how built-in our Maytag looks in our new kitchen remodel! We had a fridge that wasn't counter-depth before and it looked so bulky. Our counter-depth fridge fits so much better in our kitchen. The depth is the same as our cabinets and I love the clean look of the flat panels. Inside the left-hand door is a wonderful water faucet that dispenses cold, filtered fresh water. I love that this feature is on the inside of the fridge, giving it a clean, modern look on the outside!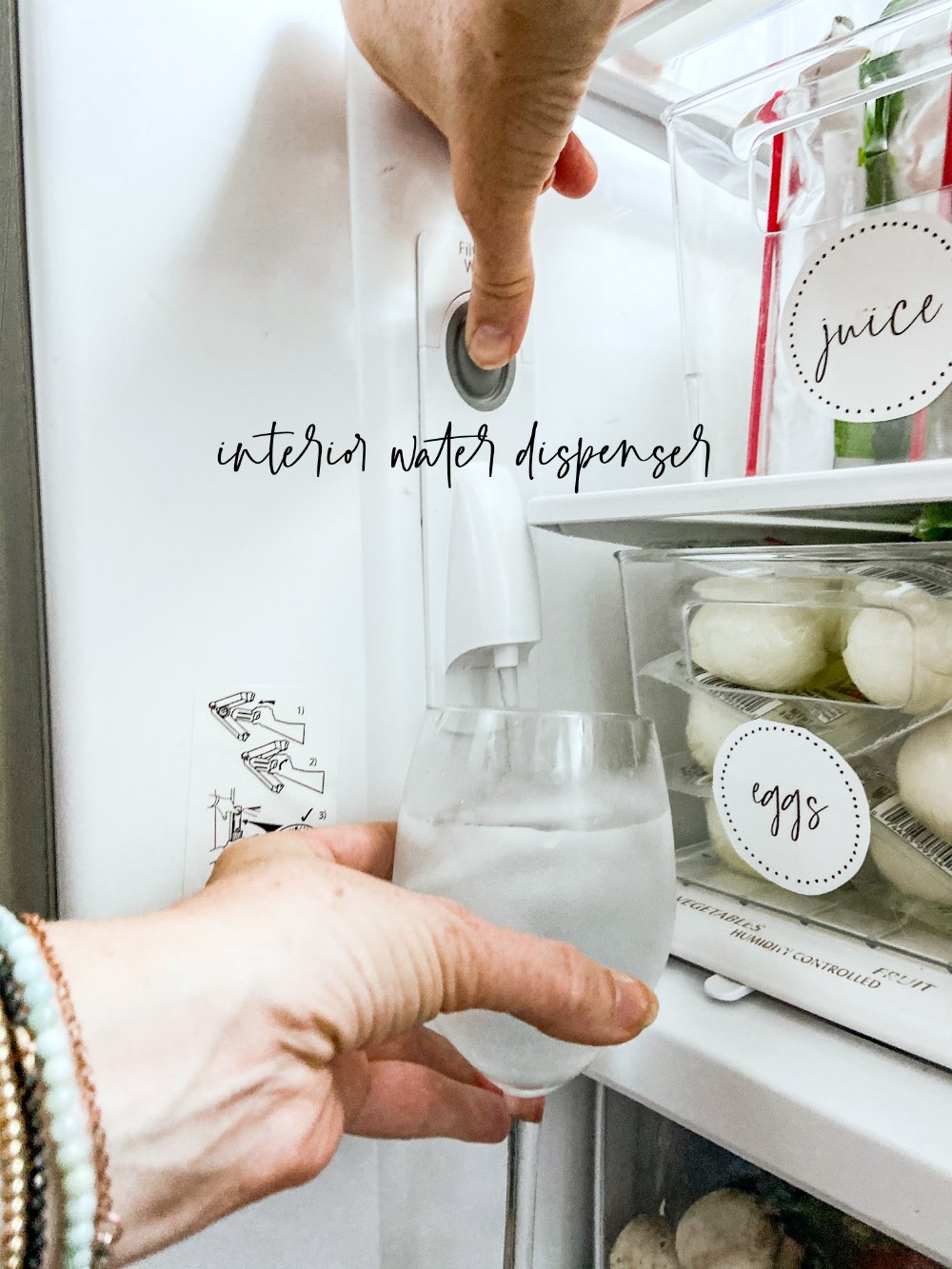 Because our Maytag fridge has so many compartments and adjustable shelves, we are able to fit just as many of our favorite foods inside our new fridge with a much more attractive look than our bigger, bulkier old fridge!
Free Printable Fridge Labels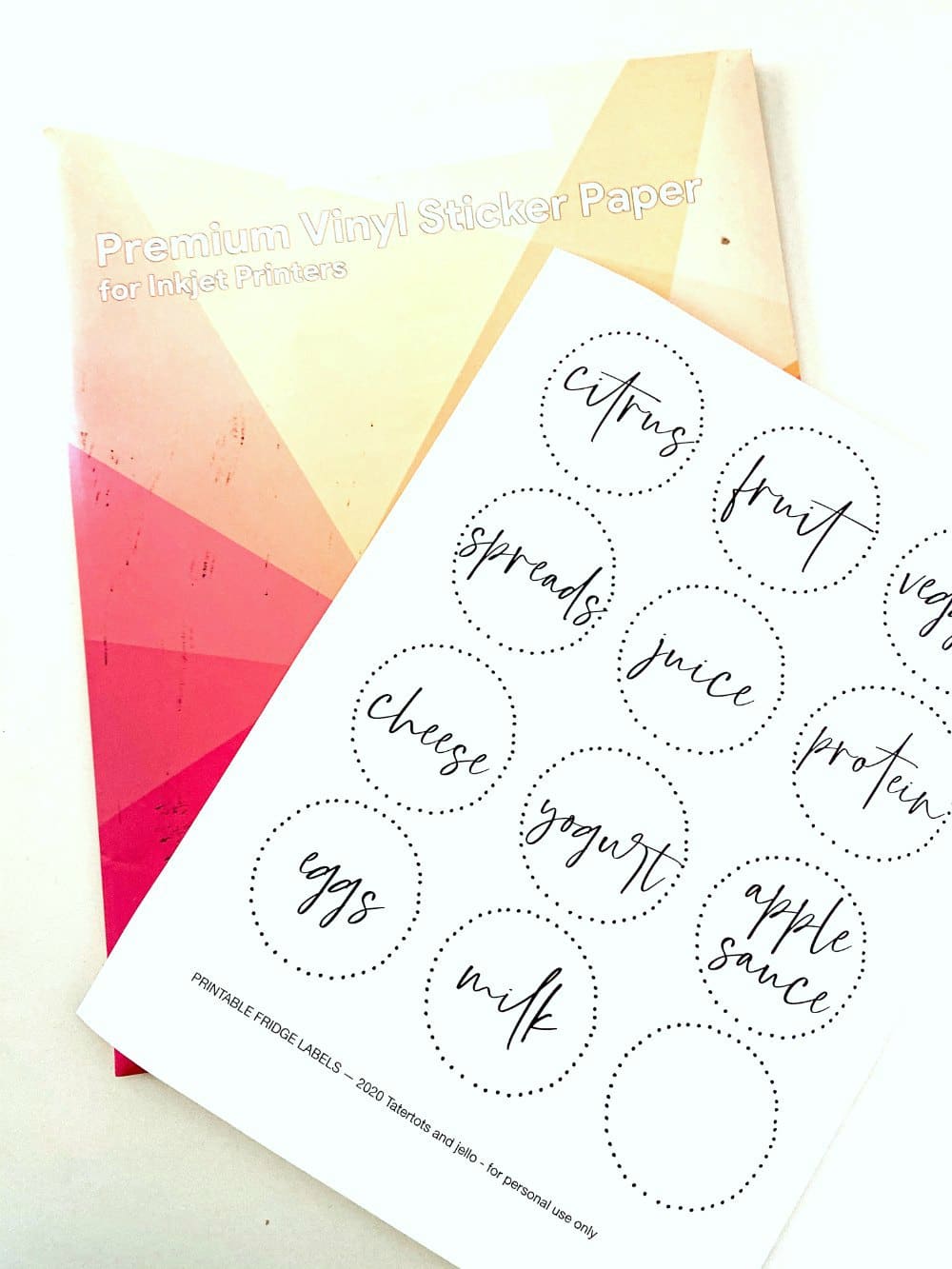 I created these free printable labels for our Maytag fridge and you can use them too!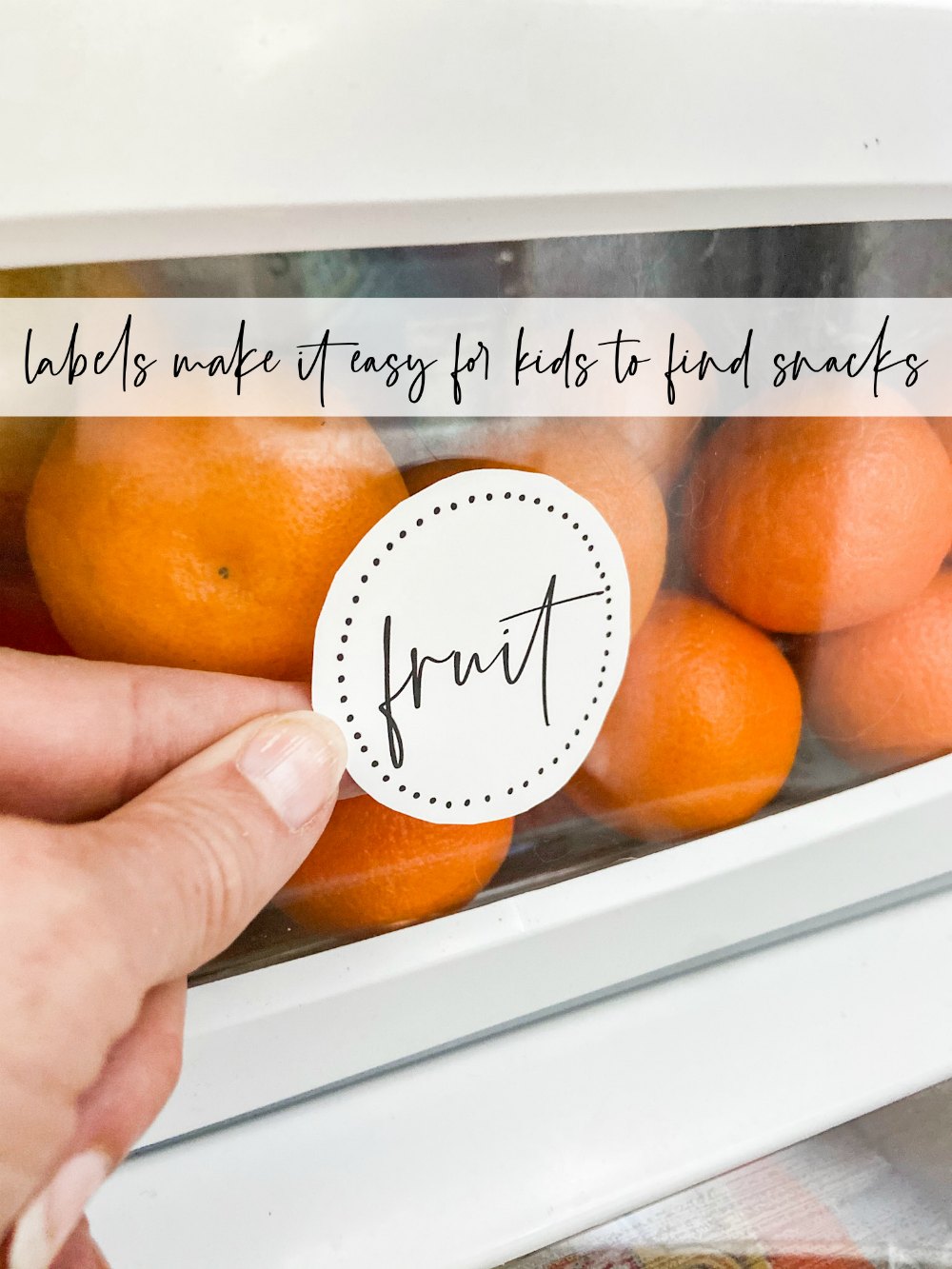 Here are the FREE printable fridge tags I created! The labels included are:
Citrus
Fruit
Veggies
Spreads
Juice
Protein
Cheese
Yogurt
Apple Sauce
Eggs
Milk
And a blank one that you can fill in with whatever category YOU want!
How Do You Print The Fridge Labels?
I printed the fridge labels on label paper which has a peel-off sticky backing. Just download the file by right-clicking on the link above. Then save it to your computer. You can attach the labels with tape OR order label paper and print them off on label paper that has a sticky back. Cut out the labels and stick them on bins!
What Size Fridge Bins?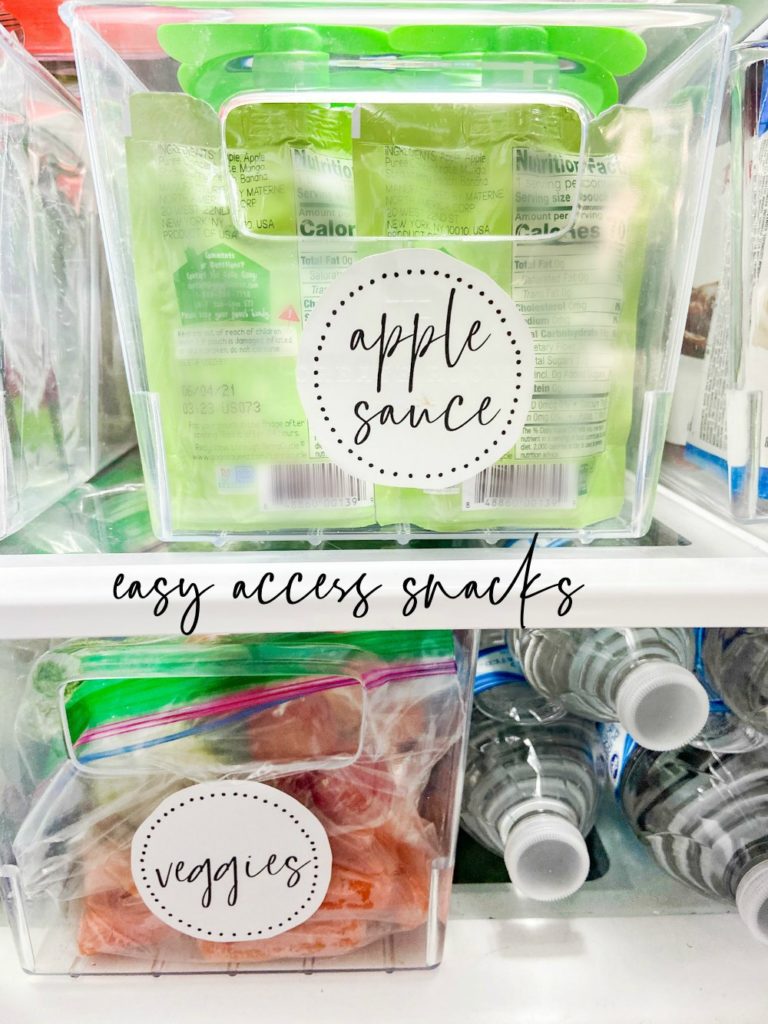 I found all of my bins on amazon. Be sure to look at the dimensions to see which bins will work best in your fridge. My clear bins are 11″Dx5.5″Hx5.5″W and the white bins I use in the bottom meat drawer are 5″Dx3″Hx5″W.
Find Out More About Maytag Fridges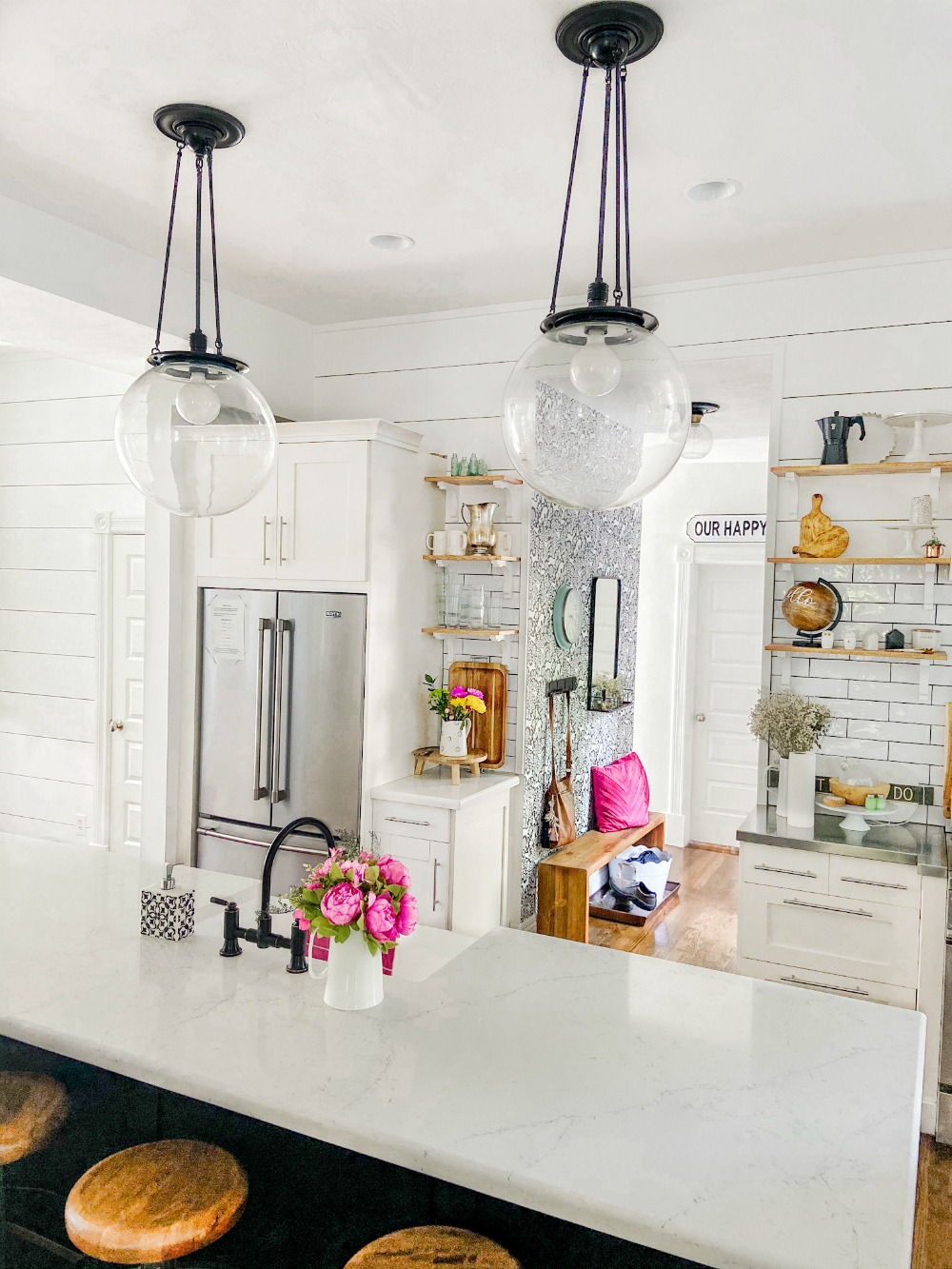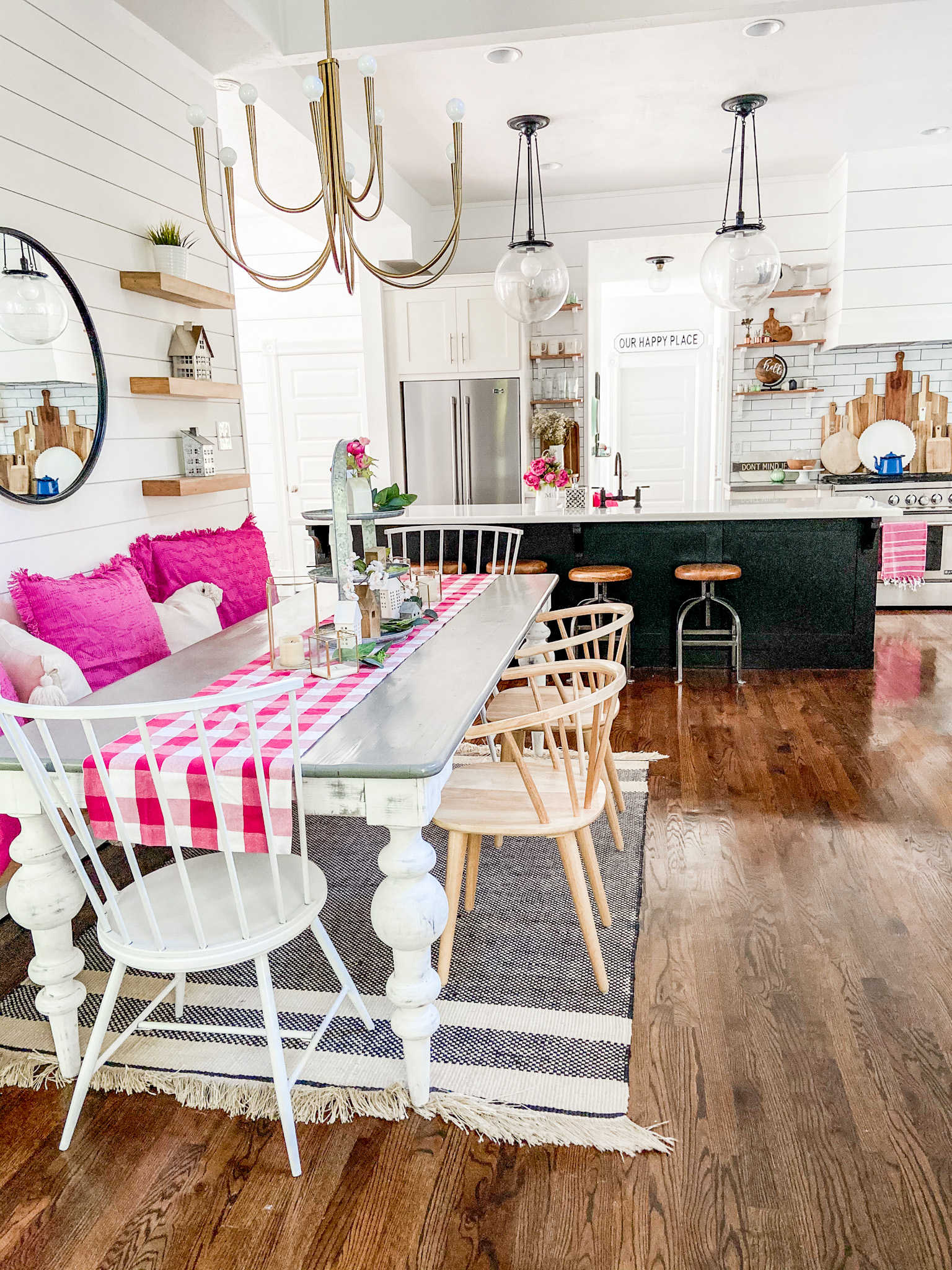 We love our new Maytag fridge! You can find more ideas and product information at:
Maytag Instagram
Maytag Facebook
Maytag Twitter
Maytag on the Web
Tag Me With YOUR Ideas!
Tag me on Instagram at @tatertotsandjello and show me YOUR ideas! I would love to see!
Pin Kids Snack and Lunch Ideas for Later!
Pin this idea for later! I know it's hard to find ideas when you need them. Pin this idea for easy access later!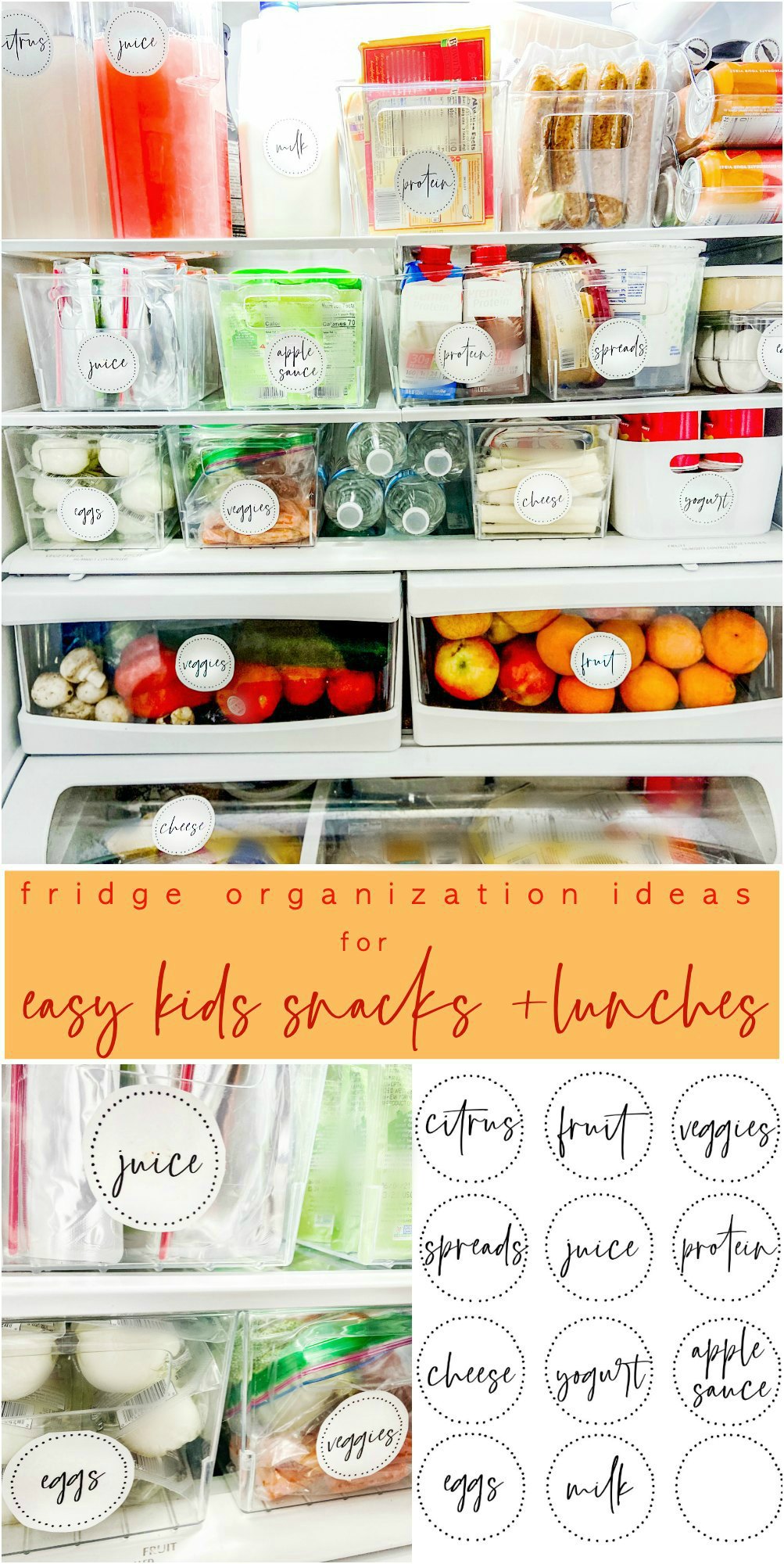 Thanks again to Maytag for partnering with us in our #1891AvenuesCottage and helping make life easier with these family snack ideas!
xoxo