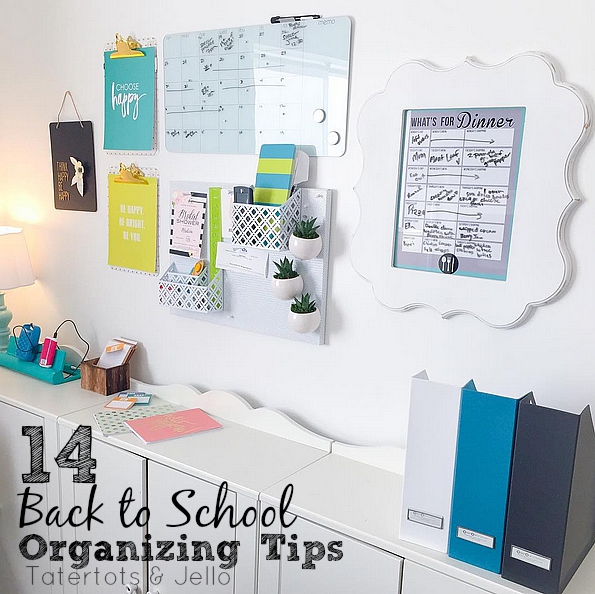 Back to School can be stressful — but getting organized doesn't have to be!
I had the fun opportunity a few weeks ago to host a Back to School Organizing event at my local Container Store in Salt Lake City. I was thrilled when they called me and asked me to come up with some ways to get organized in my home for Back to School!
I came up with three organizing projects and 14 tips to make heading Back to School a breeze!! It was so much fun to meet new friends at the event!!
Here are some easy ways to get organized for Back to School: Focus on key areas in your home: these basics can make everything else easier. A few weeks ago I was thrilled to host a Back to School Organization event at my local Container Store in Salt Lake City. I came up with three home projects and 14 tips that I shared. It was such a fun event. I loved meeting so many new friends. The Container Store has thousands of amazing organizing products. I loved putting together these fun projects: Try these three areas to make a huge difference in your busy back to school.
Family Command Center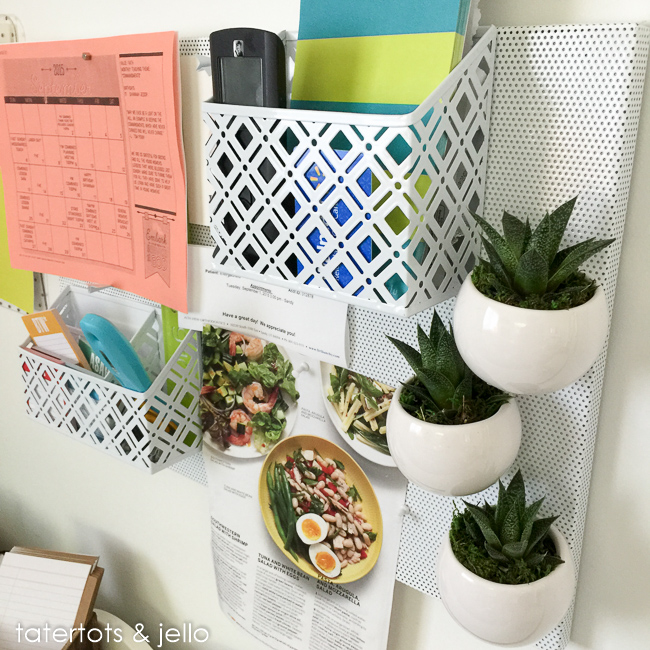 Create a family "command center" to help keep everyone's schedule and important papers in one place. Choose anywhere your family naturally congregates. It could be in a mudroom near your kids' storage lockers, it could be in a main hallway, or it might be in the kitchen! I created mine in the kitchen since there was already a nook I could put to use.
You'll want a few essentials to help everyone coordinate schedules, communicate and recharge.
To coordinate schedules, consider a dry-erase calendar, as big as your space will fit. Even if you're using electronic calendars to coordinate, having everyone's schedule written on the wall provides at-a-glance answers.
If your wall space permits, also hang a bulletin board for essential phone numbers, contact info and for lists. Get attractive notepads and pre-printed pads for shopping lists, important notes and even phone messages.
Grab a holder to store your dry-erase markers, pens and pencils. You can hang it on the bulletin board or use a magnetic one on the dry-erase board.
Finally, pick up a cellphone charger station to corral tangles of cords and keep everyone's electronics topped up.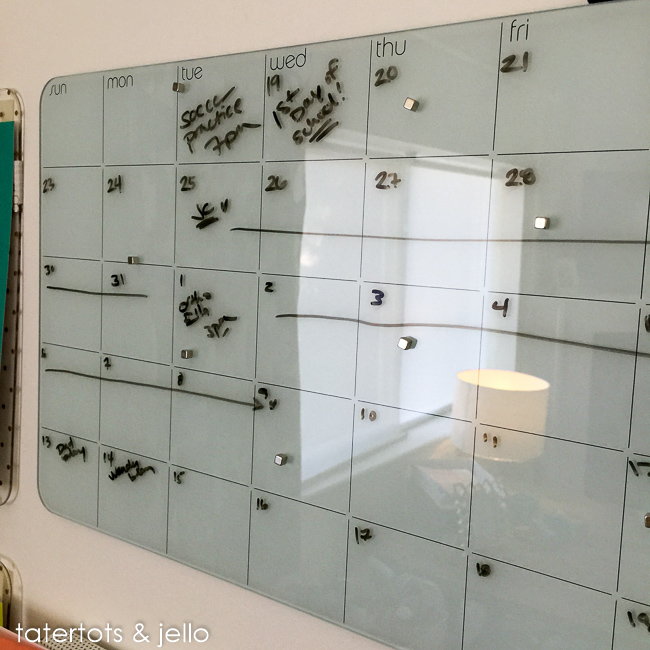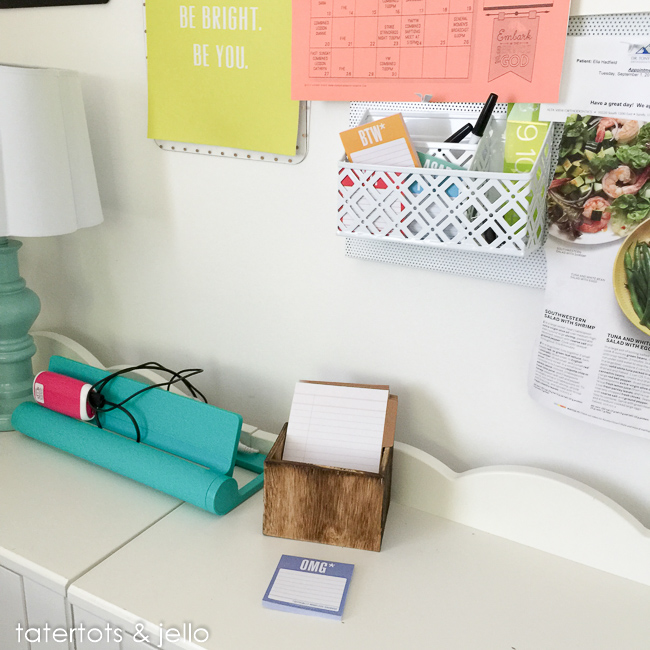 Homework Station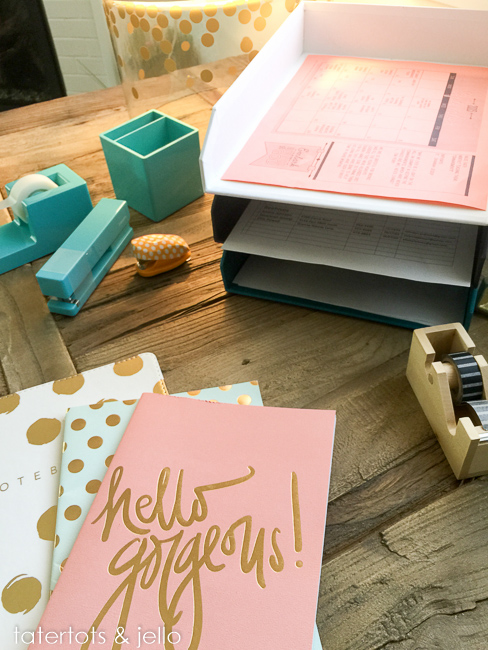 We've all heard about the importance of having a designated, quiet place for kids to do homework. You can encourage this by creating an attractive, inviting space.
Use a table or desk designated for homework — and stock it with everything they might need as they work. You can even add an attractive desk light as the days grow shorter.
Of course, make sure there is plenty of storage for supplies like filler paper, pens, pencils, erasers and other school supplies. Office supplies like staplers, tape and so forth should also be easily accessible.
A great place to store supplies is in an attractive file cabinet. Most come with drawers for supplies. Place important reference files like school syllabi and information in hanging files in the file cabinet.
Stacking inbox trays also help keep important, current info at hand. Designate one tray per child and place active project paperwork in each tray.
Don't forget to pick up some power strips and cord management helps to keep computer and other electronic cords out of the way.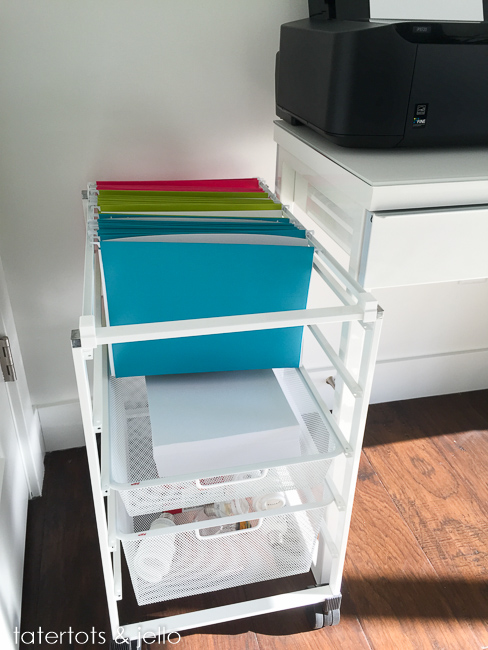 Closets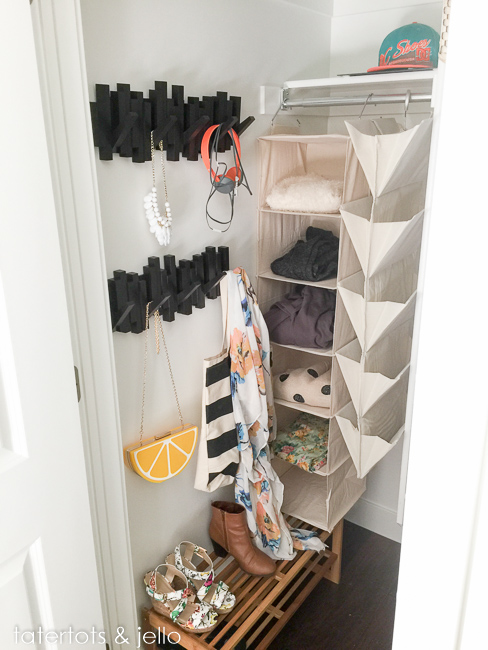 Nothing slows down a busy school morning like a wardrobe emergency. Minimize those headaches by cleaning and organizing kids' closets. But an attractive and functional closet can make kids mornings better!
Even the hangers you choose can make a difference: choose those with a good grip to keep clothes from slipping to the floor. Hang shirts, pants and similar clothing together. Sweaters can often take up a lot of room, so look for space- and sweater-saving hangers.
If your kids have favorite outfits, take a quick pic of them in the outfit, print it, and hang it on a bulletin board in the closet for later inspiration. You can even group the clothes together to make assembling that outfit easy.
Storage is often a challenge: if it's not hung up, often it ends up in a jumble. Choose shoe racks that make shoes visible and accessible. And the bins and baskets you choose make a difference. Look for bins and organizers that make individual items visible, be they belts, accessories, workout wear, tights, scarves, or even undergarments. Many trays come subdivided with individual compartments for each item, making finding what you want easy.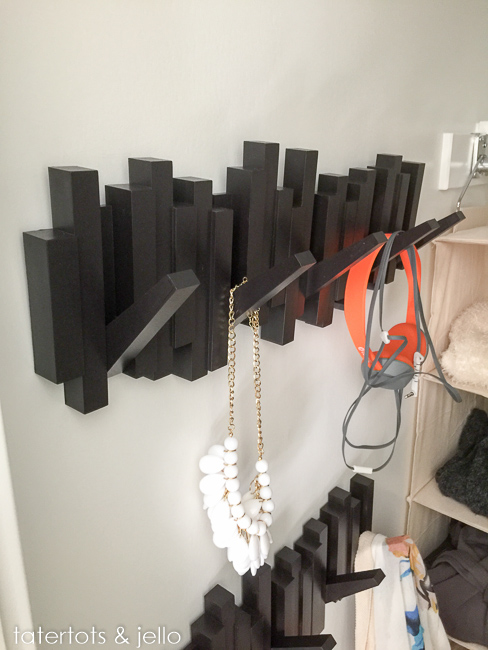 Finally, for purses and frequently-worn jackets and sweatshirts, pick up cool and useful hooks to keep them handy but under control. And don't forget a useful hamper to put dirty clothes in so it's easy to get everything washed.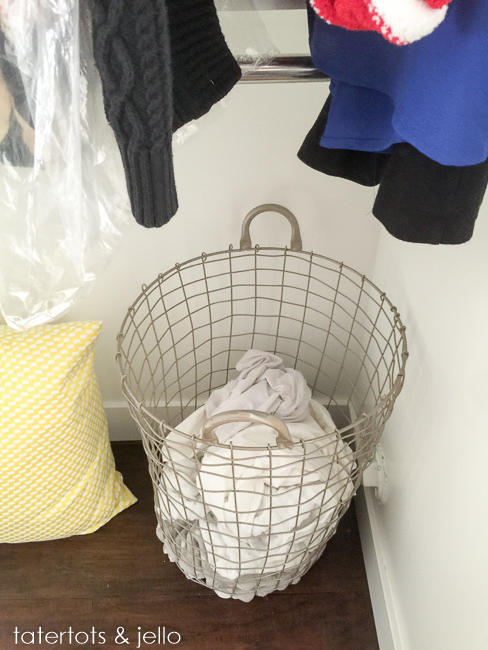 How do you stay organized for Back to School? Let us know in the comments!!
xoxo