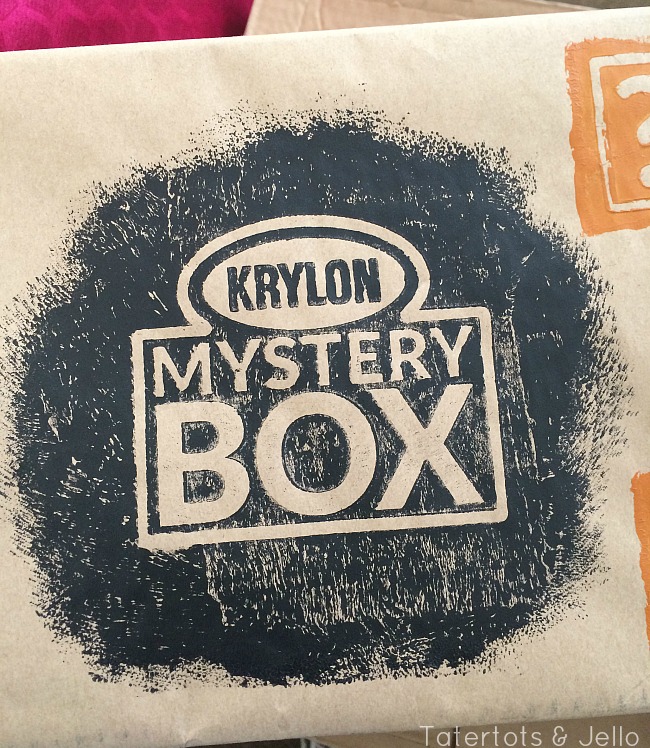 I just love working with Krylon. Their Mystery box Challenges are always so fun!! They send me some items and spray paint and ask me to create something seasonally for my home. It really expands my creativity!!
Here's what they sent for Fall: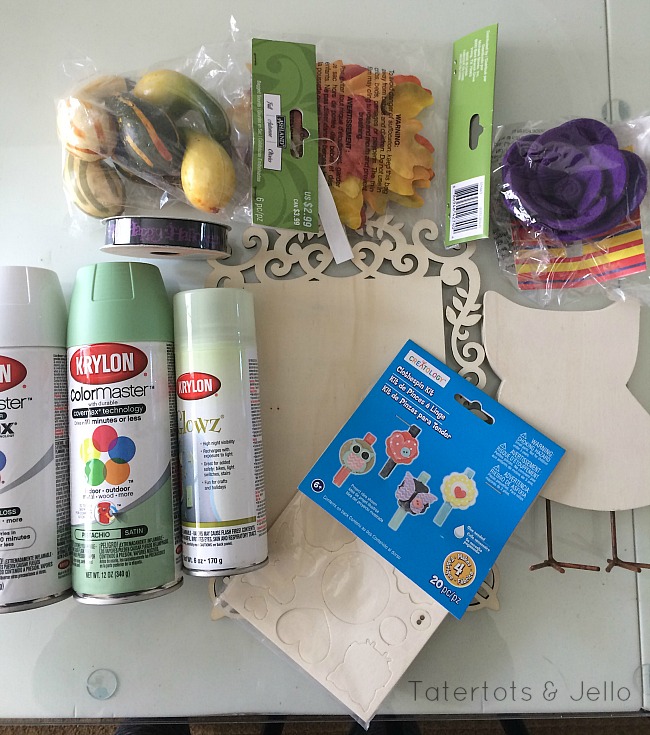 After thinking about it for a while – I wanted to touch on the OWL theme. Perfect for Fall!!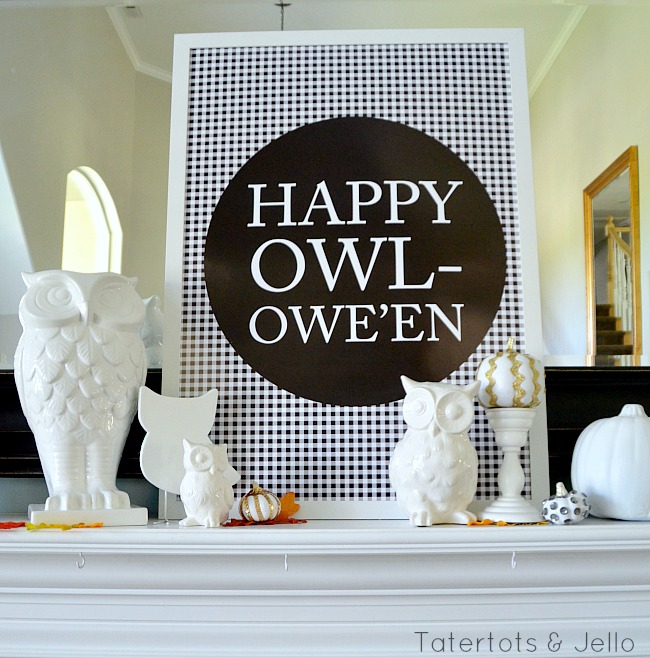 So I created this free printable.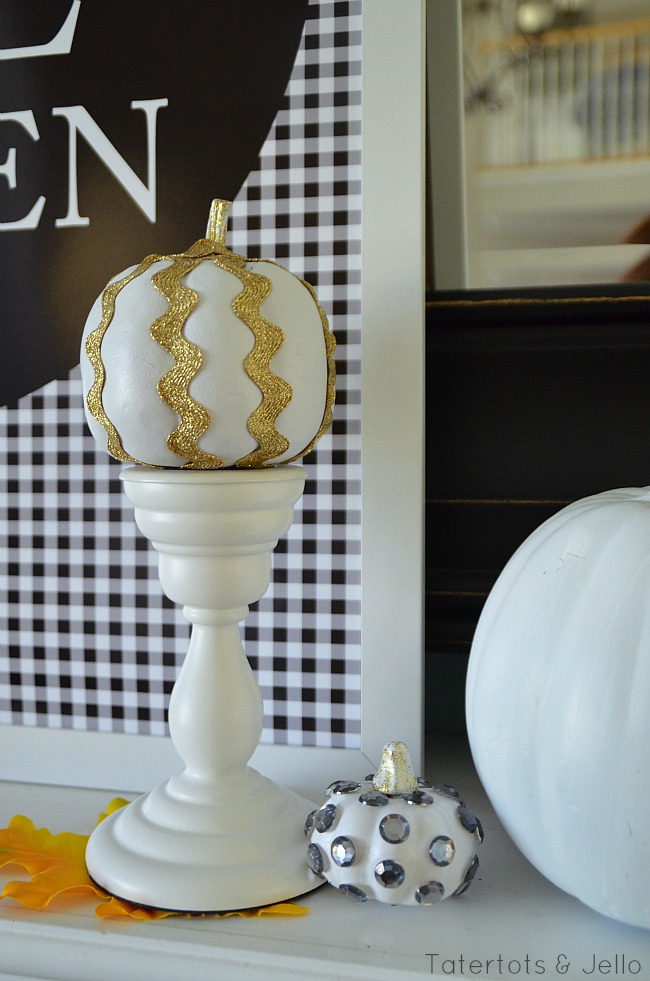 And then I spray painted the owl white as well as a few pumpkins and embellished them with trim. I also took the leaves and spread them around for color. Luckily my daughter Ella has been collecting owls and I brought a few down for the Fall display! I also made a smaller size printable for the scrolly frame that came with the Mystery Box items! And I love Krylon's Glow in the Dark Glowz Spray Paint! I put a light coat on the owl and it glows at night!! (And thanks to Krylon for sponsoring this post and sending the box!)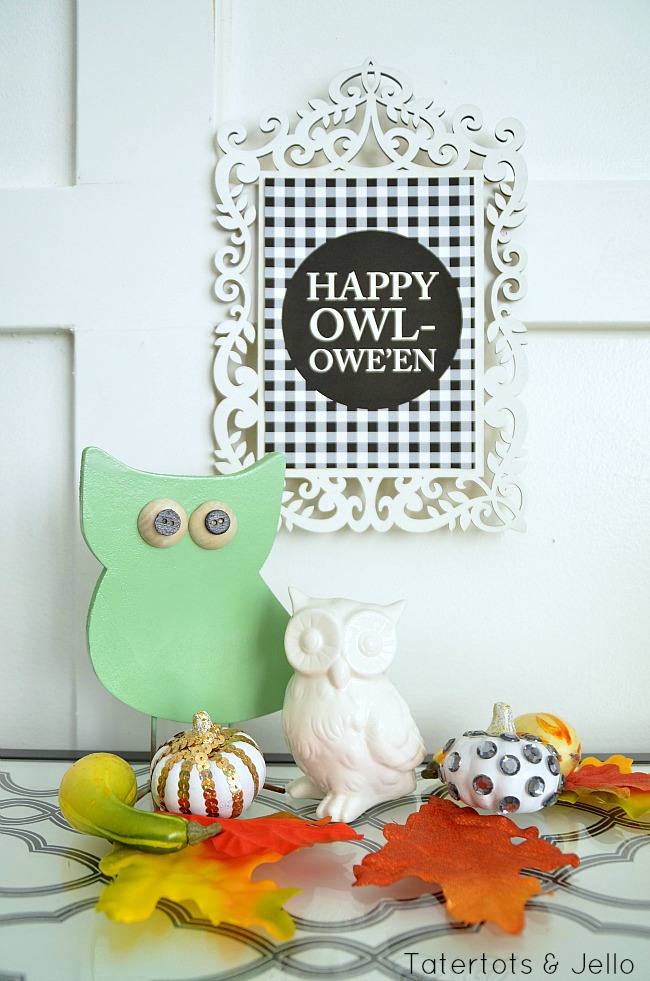 And here are the printables!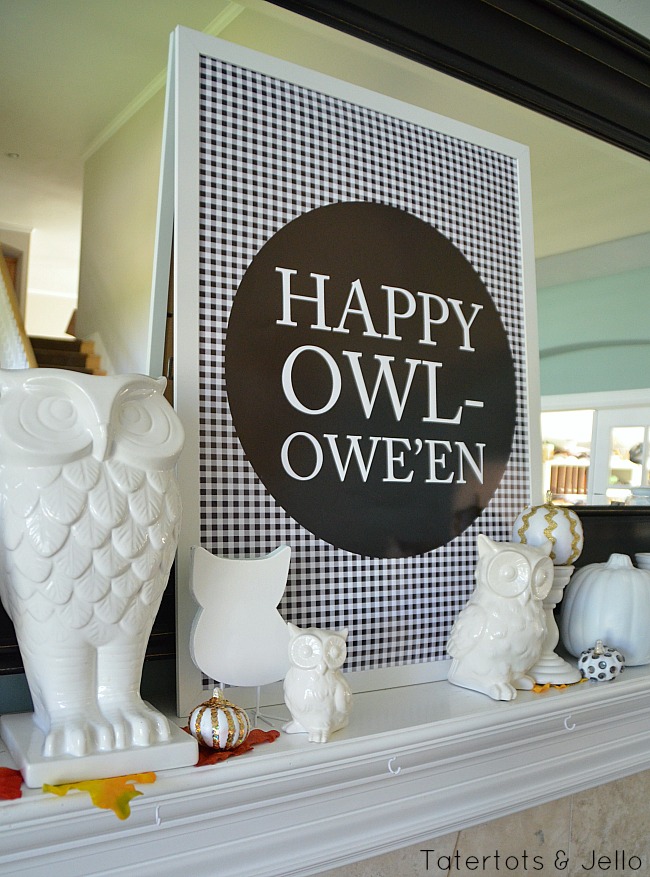 Want to print these to fit in a 5×7 frame? Right-click this link or one of the images below and choose 'save as' to download the printable PDF. You can print either the version with the owl silhouette or the one without!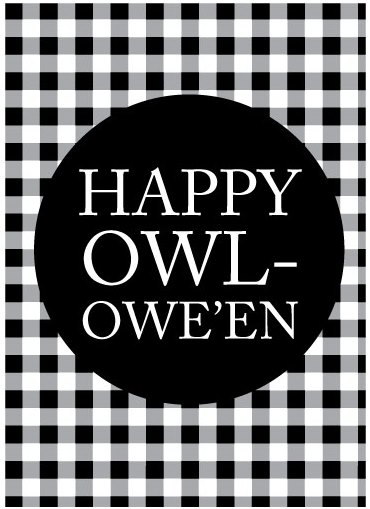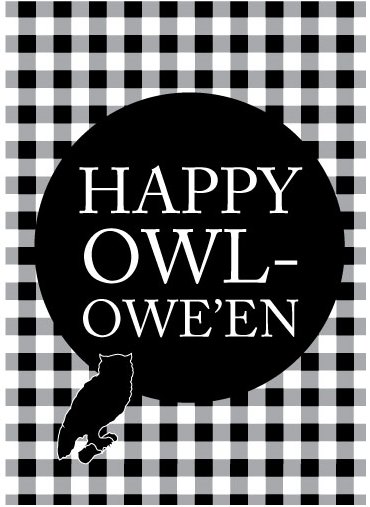 Want to print the giant poster somewhere like Shutterfly or Costco? (Mine was about $9 at Costco for the 20×30-inch size, which I trimmed to fit in the $10 IKEA Nyttja frame (which is 19 3/4 x 27 1/2 inches, or 50×70 cm.)
Just right-click this link or the image below and choose "save as" to download the VERY LARGE JPG file for large-size photo poster printing.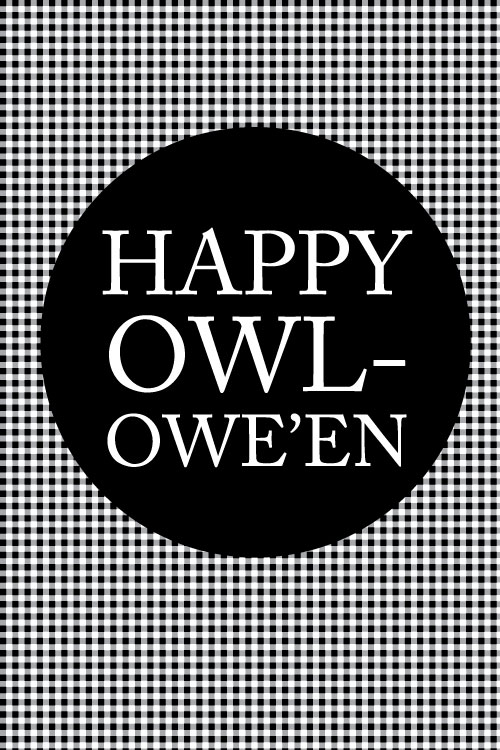 Be sure to check out all of Krylon's awesome products!
Thanks for stopping by!
have a SUPER day!!
xox
This post was sponsored by Krylon. However, the project and the free printables are all mine. See my disclosures.