Halloween Trick-or-Treat Candy Station Game with Free Printable Labels. Create a colorful candy station with a game and free printables. perfect for trick-or-treaters or to play at a Halloween party!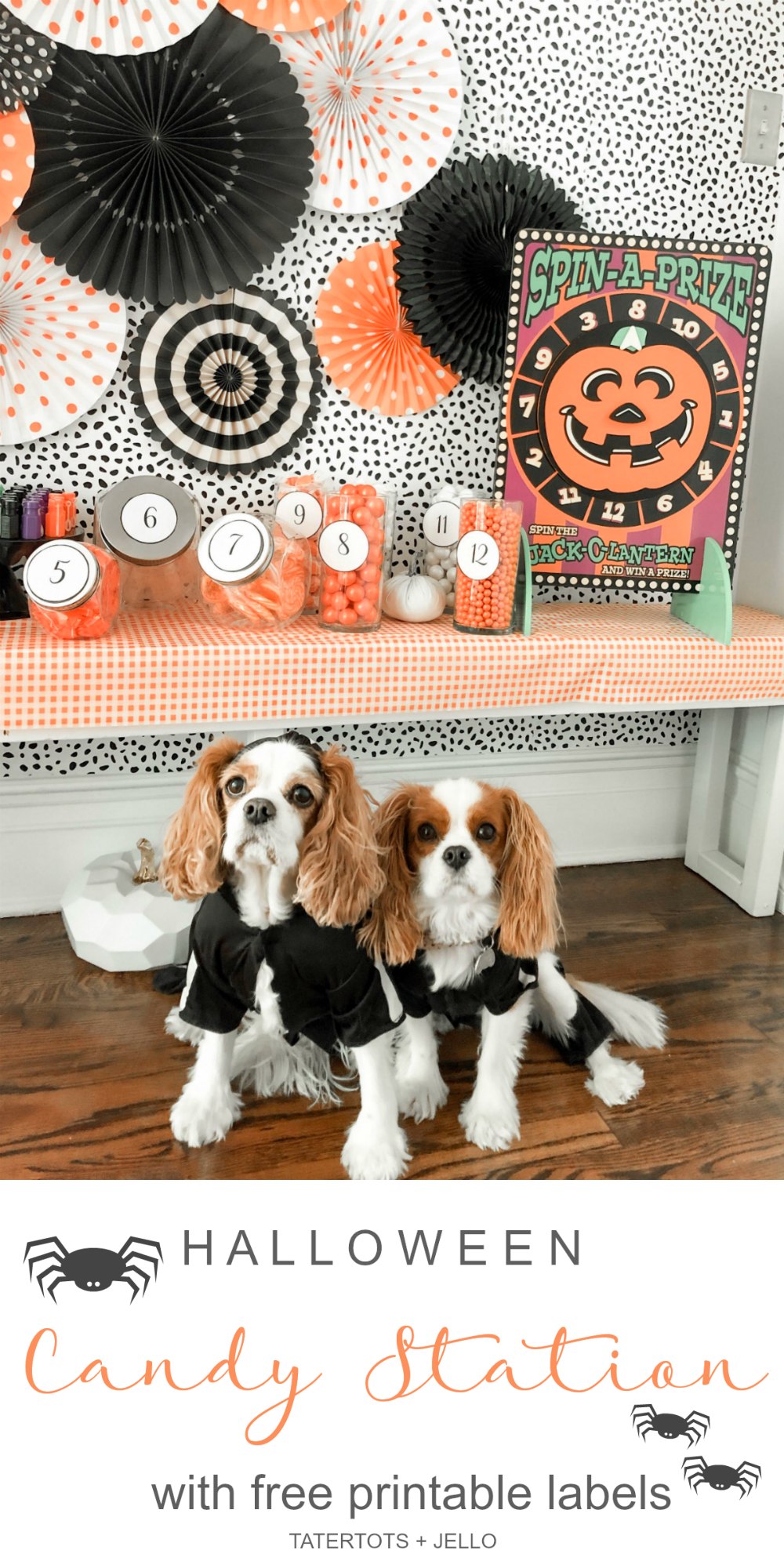 Halloween Candy Station Game with Free Printable Labels
I am always looking for something new to create for Halloween. We love Halloween parties and games, so when I saw this spinning game board I knew it would be fun for a Halloween party.
This post contains affiliate links. Affiliate links allow tatertots and jello to bring you free daily content and ideas.
Neighborhood Trick-or-Treat Candy Station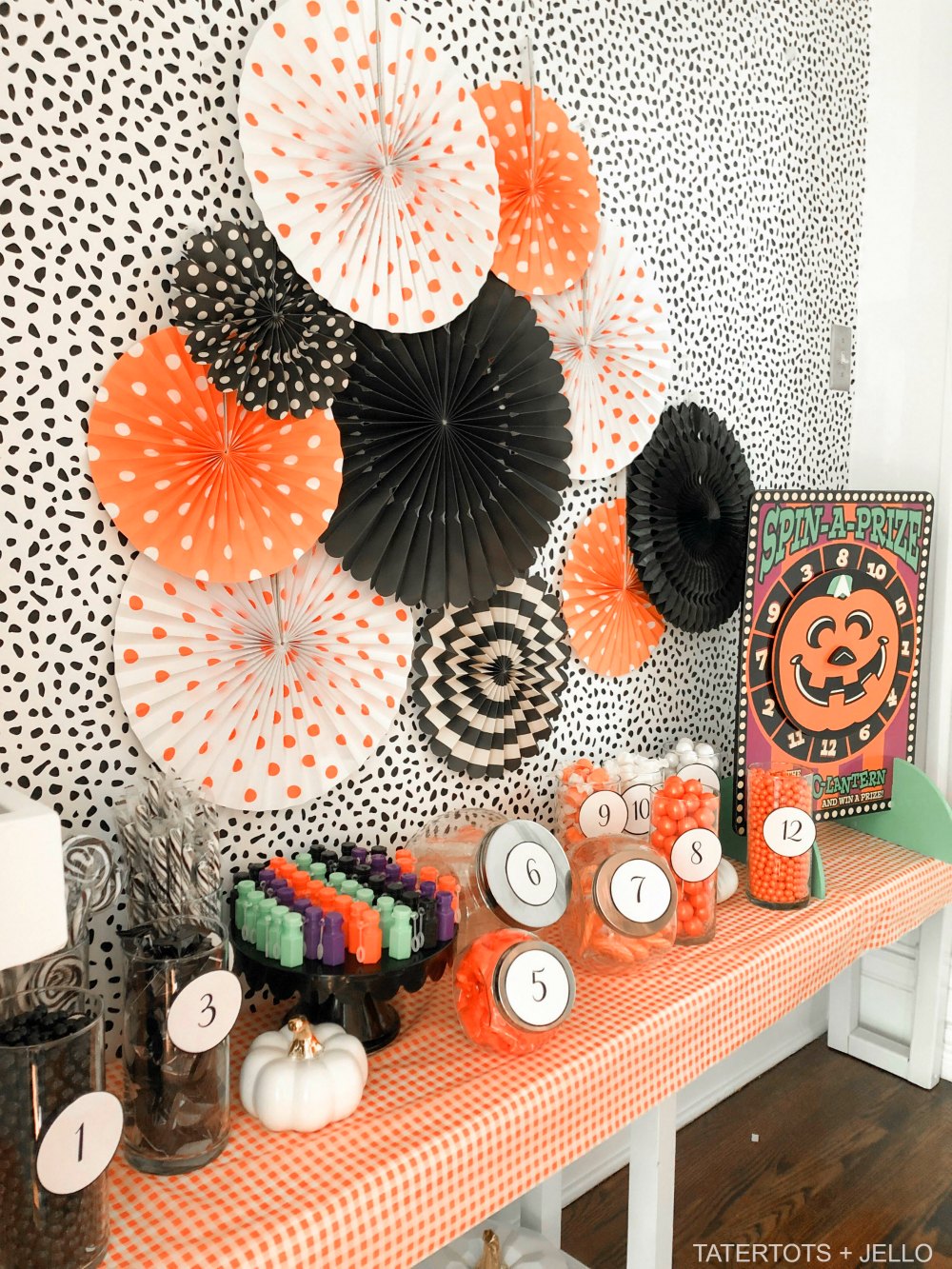 We recently moved into a new neighborhood and haven't met much of the neighbors yet. So I thought having an interactive trick-or-treat candy station might be a fun way to interact with the families around us!
Halloween Wheel Game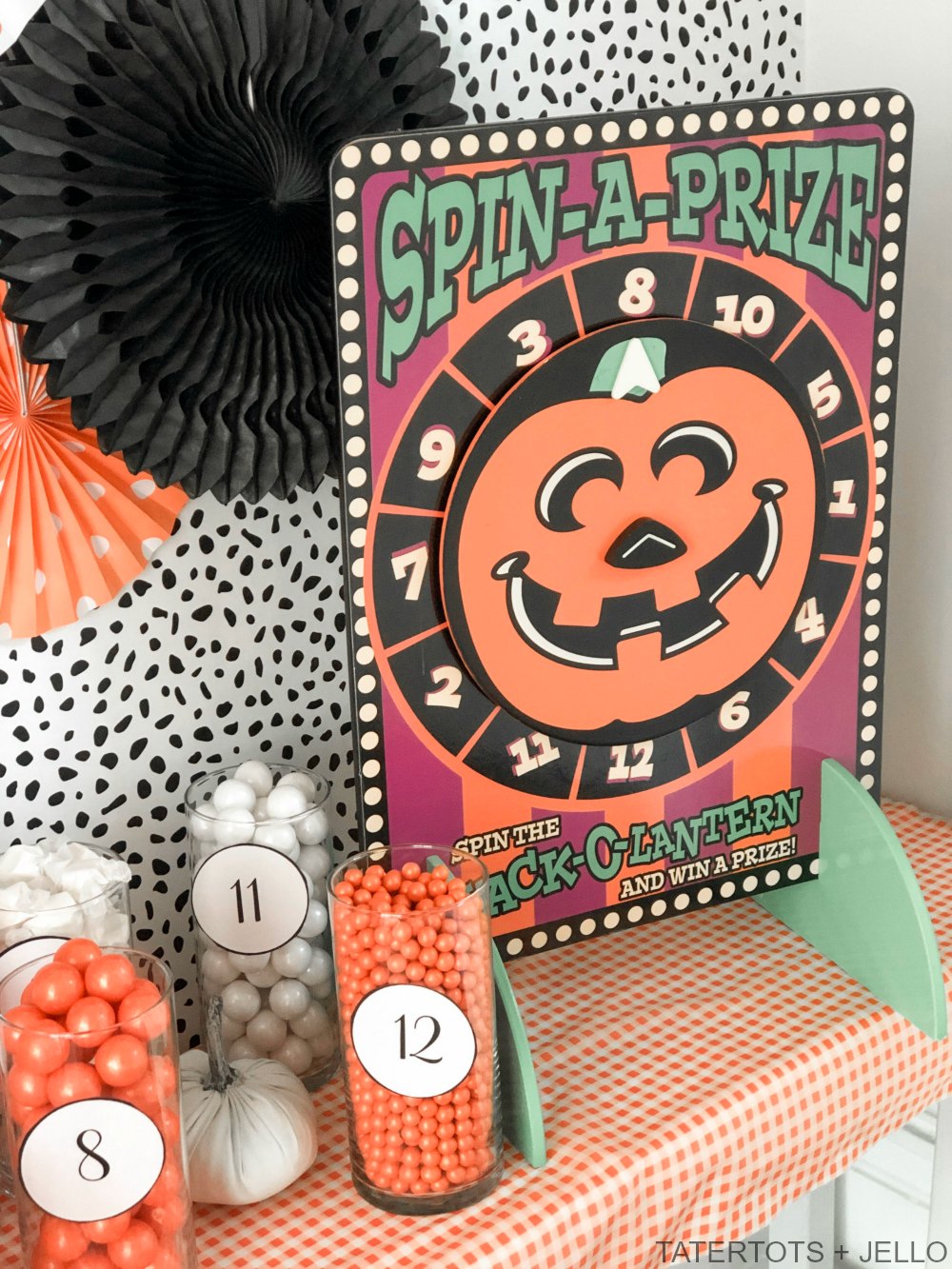 I spotted this Halloween Wheel Game at Oriental Trading. It was perfect for my interactive candy game idea. I ordered it and it requires no set up. There are just two feet with slots and you set the game into notches in the feet and it stands up by itself.
Order Candy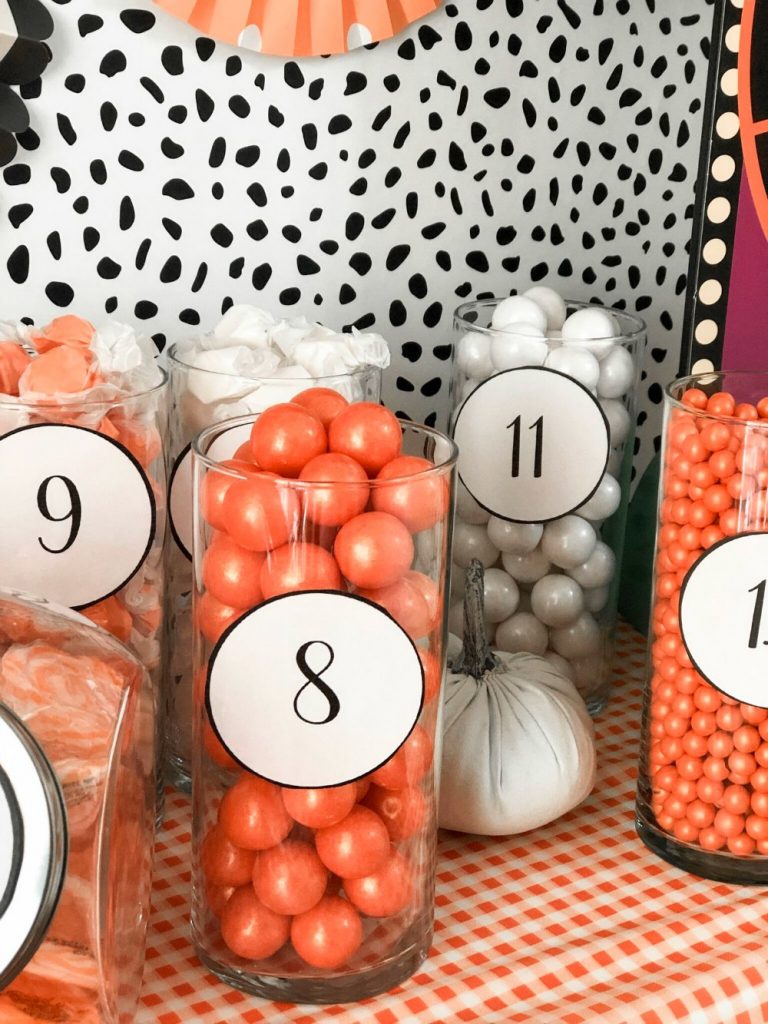 I love ordering candy that other houses might not hand out. I have discovered that Oriental Trading Company has an amazing assortment of unique candy. They have realistic worms, eyeballs and other candy like that. I decided I wanted to order candy in an orange, white and black color scheme.
Find Containers
You can find clear containers at almost any store. The canisters with lids are ones that come in a set of three and are also from Oriental Trading Company.
Print off Candy Station Labels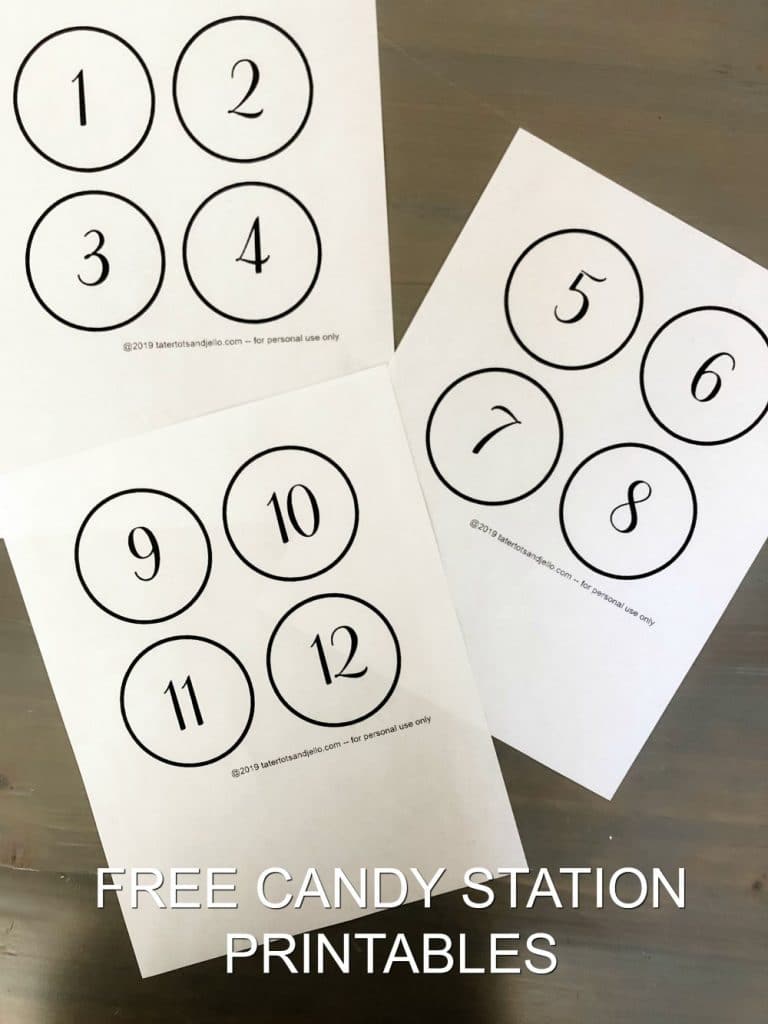 I created some simple labels that coordinate with the spinning wheel game. There are 12 slots on the game that trick-or-treaters can land on, so I create 12 labels for the candy jars.
Include Non-Candy Prizes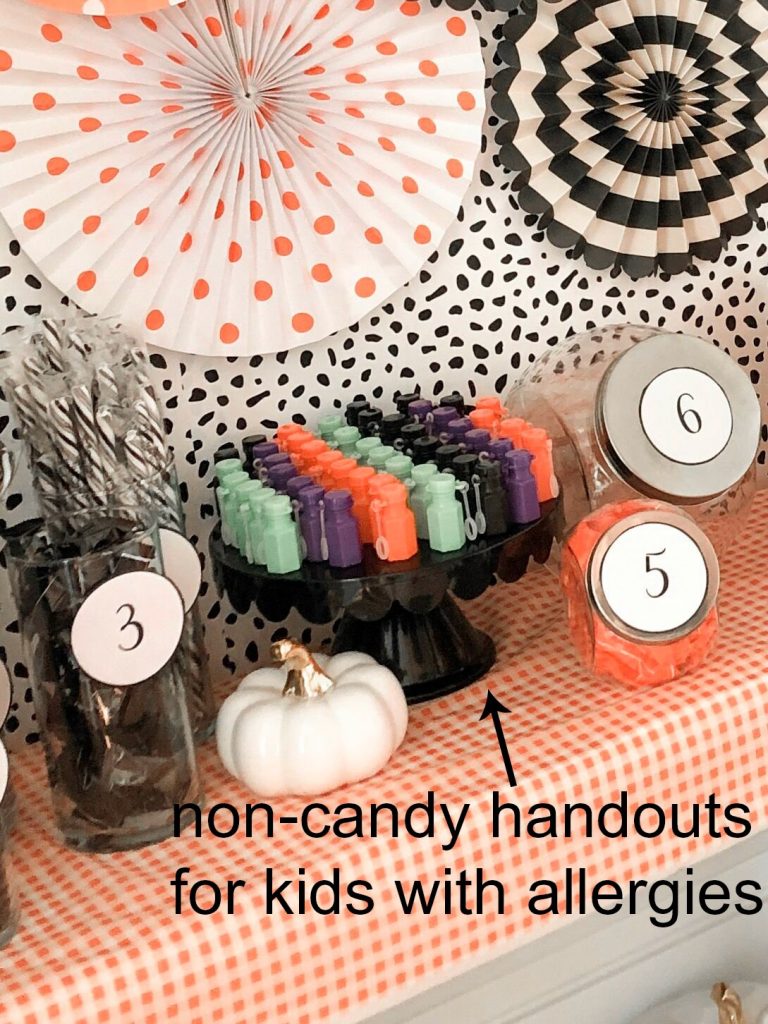 Some kids have allergies and can't eat some types of candy, or they don't want sweets. I ordered some mini bubble containers that kids can grab. It's nice to have something for everyone at the station.
Set Up the Candy Game Station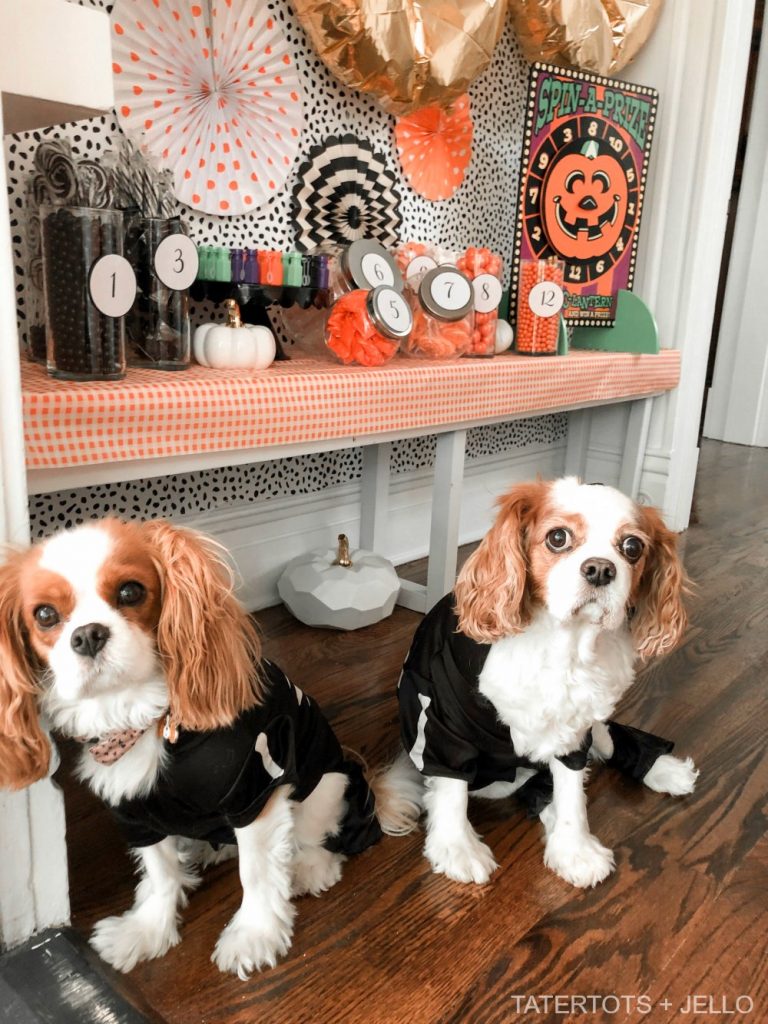 I laid a plastic table cloth over a bench in our entryway for the game, but you can set it up outside or inside your home. You just need a table or bench to put the game and candy on that's sturdy. Enjoy the fun!!
More Halloween Ideas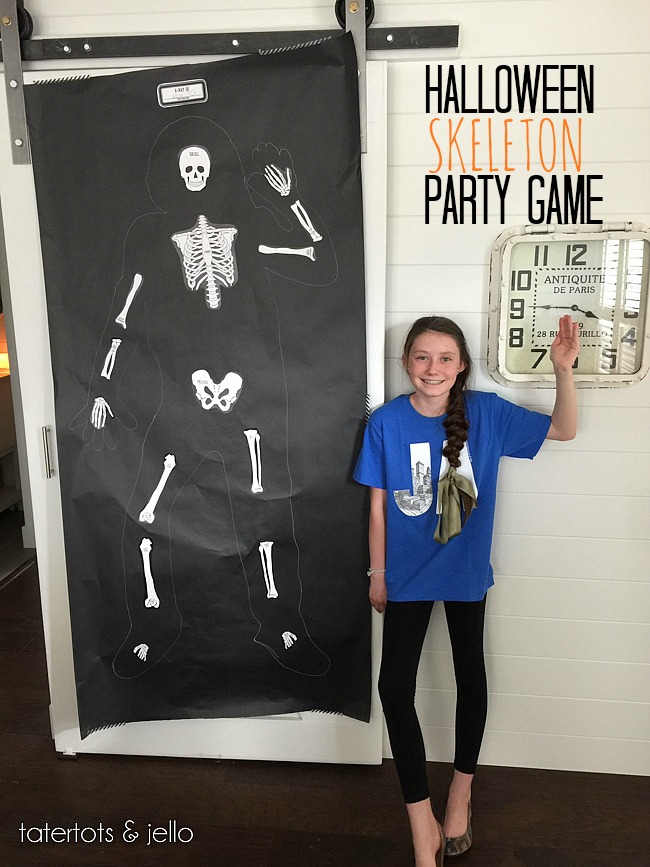 Kids will love tracing themselves on paper and then adding bones to their outline for Halloween.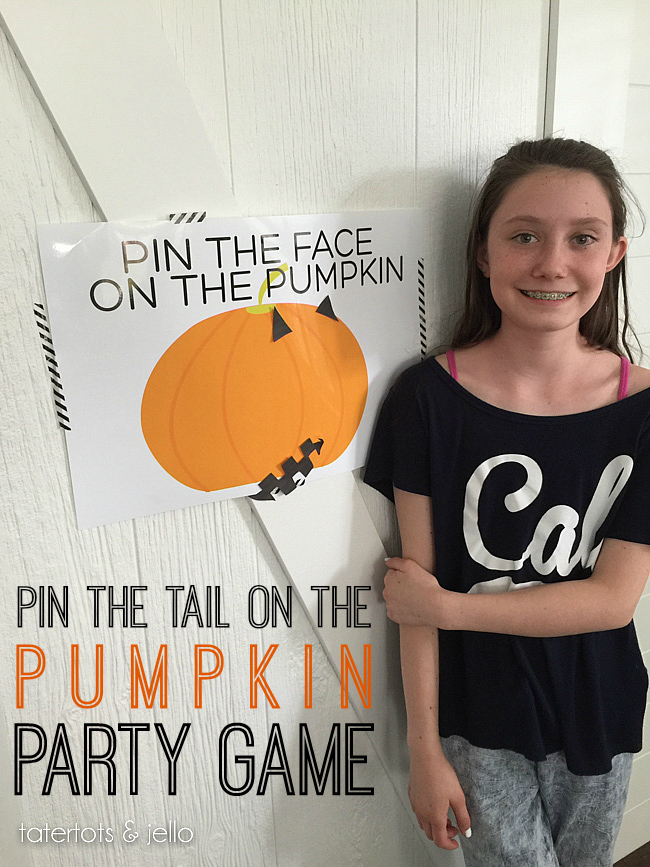 Kids can decorate a pumpkin with features while blindfolded and see how they did!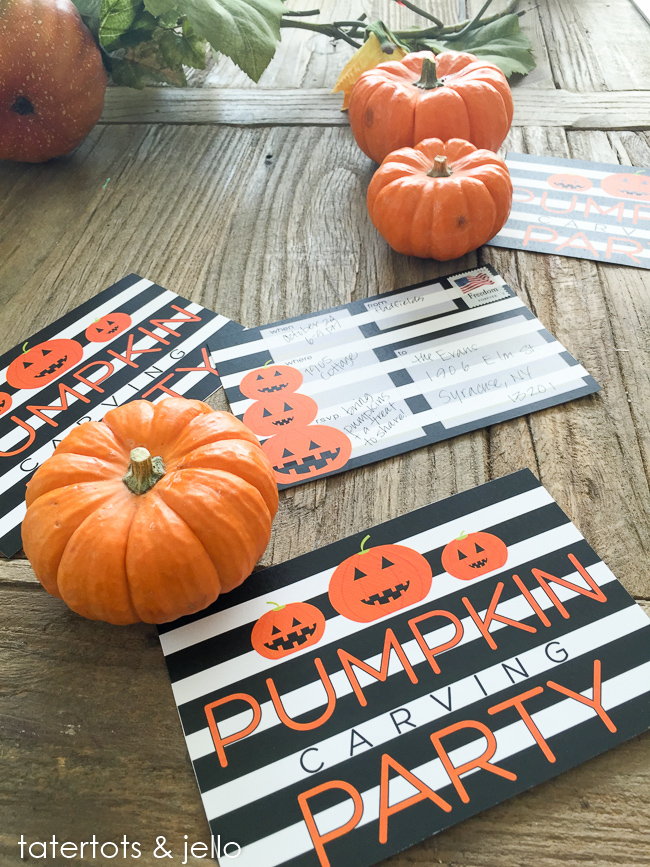 Start a new pumpkin carving tradition. Invite friends over for carving and food. Free invitations you can use!
Have a Spooky Day!
xoxo