Who doesn't love glitter?? And I love the look of concrete. So I thought it would be cool to try to make some stone-looking pumpkins for Fall. And of course I had to add a little sparkle with gold and glitter.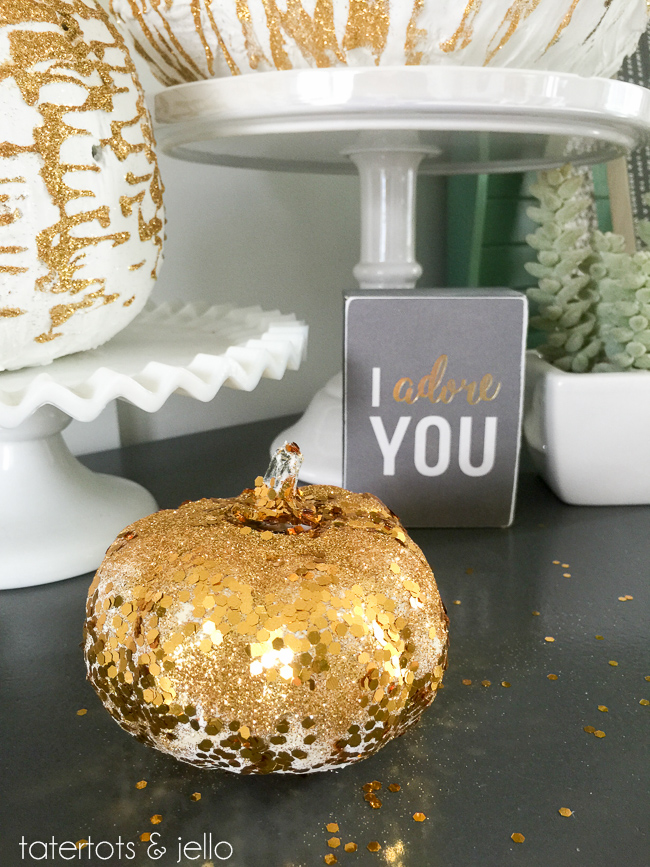 Here's how I made these Faux Stone pumpkins: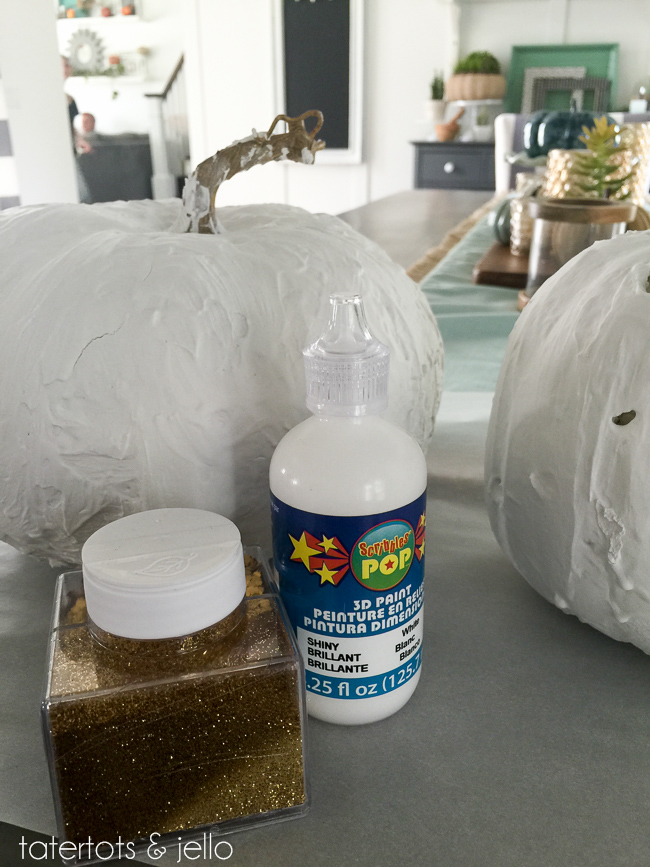 Supplies:
Foam craft pumpkins
grout (you can buy it in large plastic containers pre-mixed at your local craft store)
3-D Paint or Glue
Glitter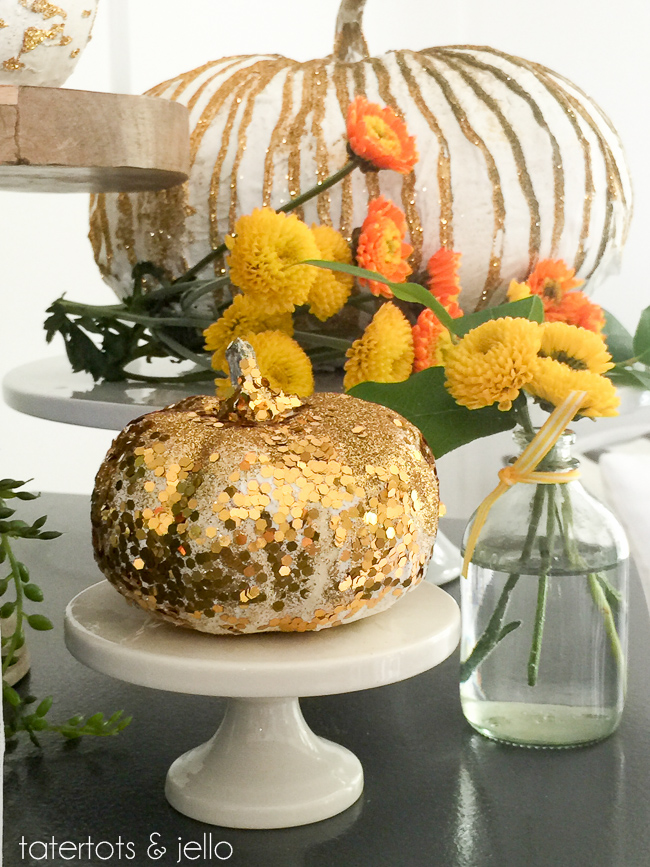 Directions:
I cut out holes in the bottom of the pumpkins and drilled holes in the sides so I could put votives inside of them and have the light shine through at night. This is optional.
Don't be shy. Dip your hands right into the grout container and spread it over the pumpkin until the whole pumpkin is covered.
Smooth the grout as much as you can to make the surface smooth.
If you need to, you can add water to the grout in your hands to make a thinner consistency and make the surface smoother.
Let the grout dry overnight.
Next take the paint or glue and draw lines on the pumpkin. I drew lines going down on one pumpkin and lines across on another.
One the third pumpkin I covered the whole pumpkin with glue and then sprinkled glitter over the top.
Before the glue dries, sprinkle glitter over the glue. Be sure to put a paper under the pumpkins so you can gather the extra glitter up when you are done.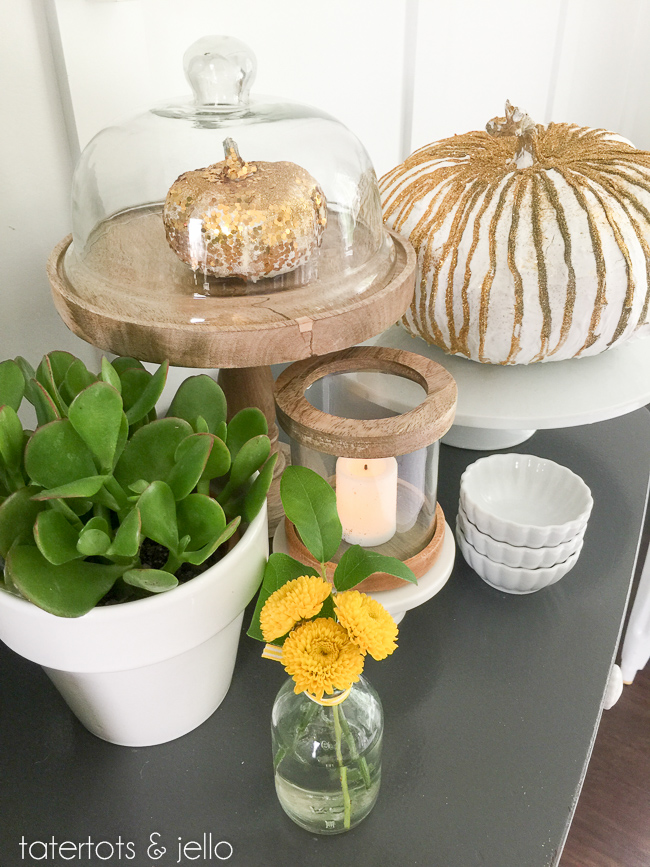 I also made some Pottery Barn Mercury Glass Faux Stone Pumpkins too: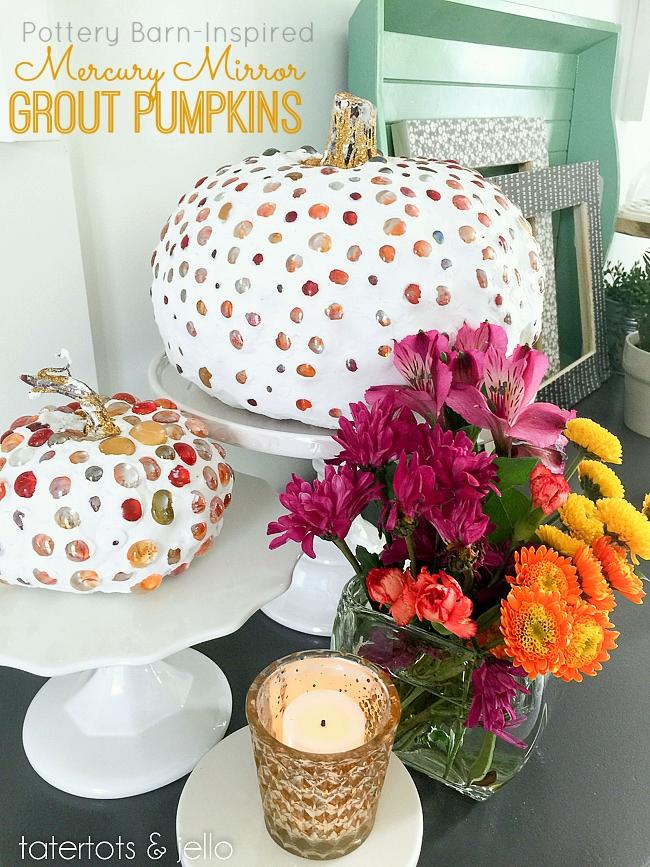 I love the way they look in my dining area in the #1905Cottage. I just love Halloween and wreaths!! Here are a few of my favorite Halloween wreath projects from the past couple of years: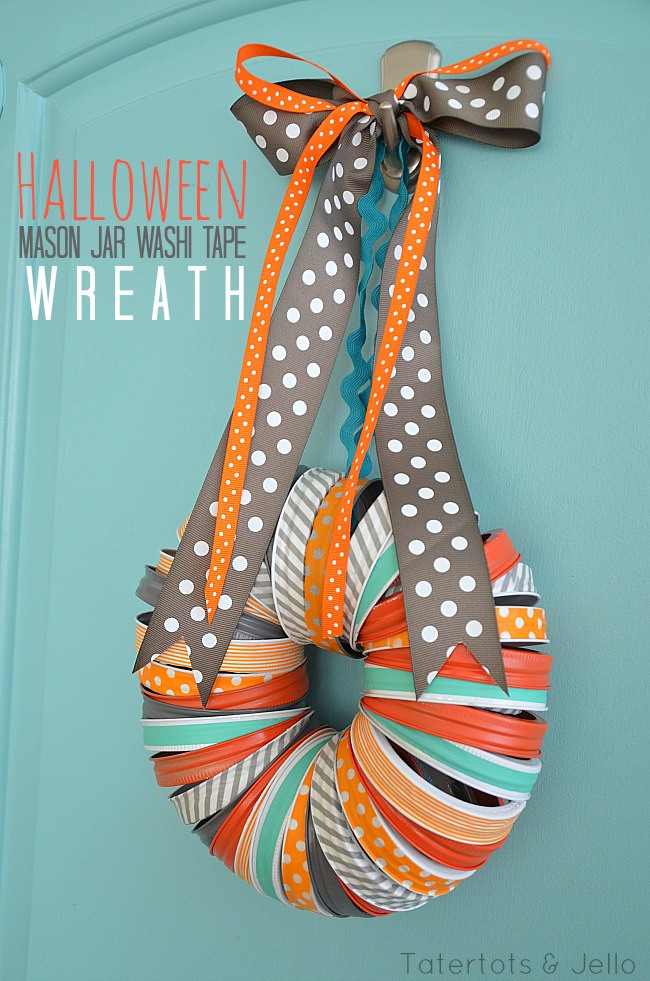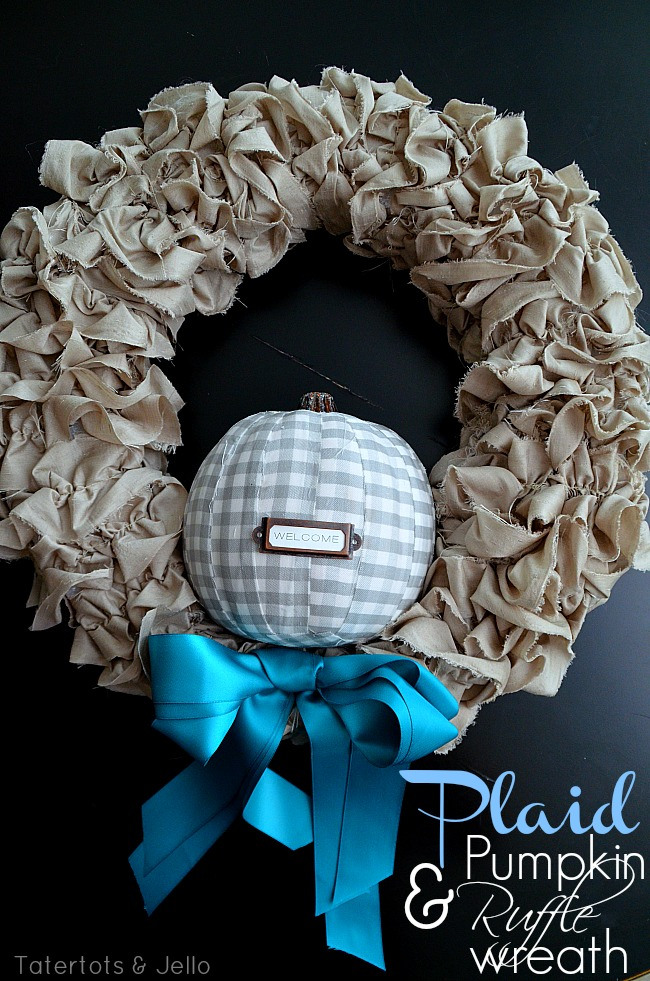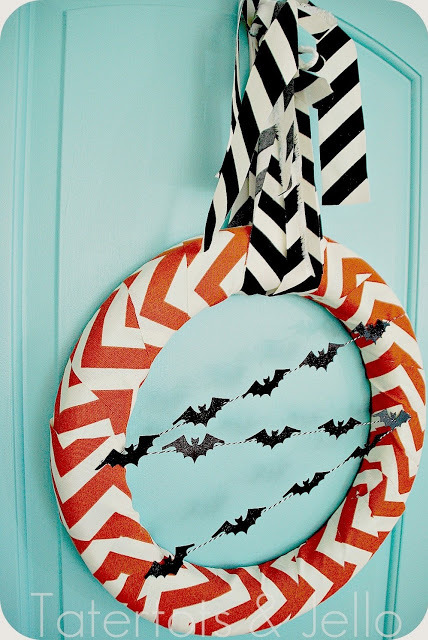 Chevron and Bat Halloween Wreath
Are you working on any Halloween or Fall projects?
Let us know in the comments. I would love to come and see what YOU are creating!!
xox