Modern Farmhouse Valentines Kitchen Nook. Four Ways to Create a Modern Farmhouse Eating Nook. Turn a corner of your kitchen into a cozy nook and add some simple touches to celebrate Valentine's Day!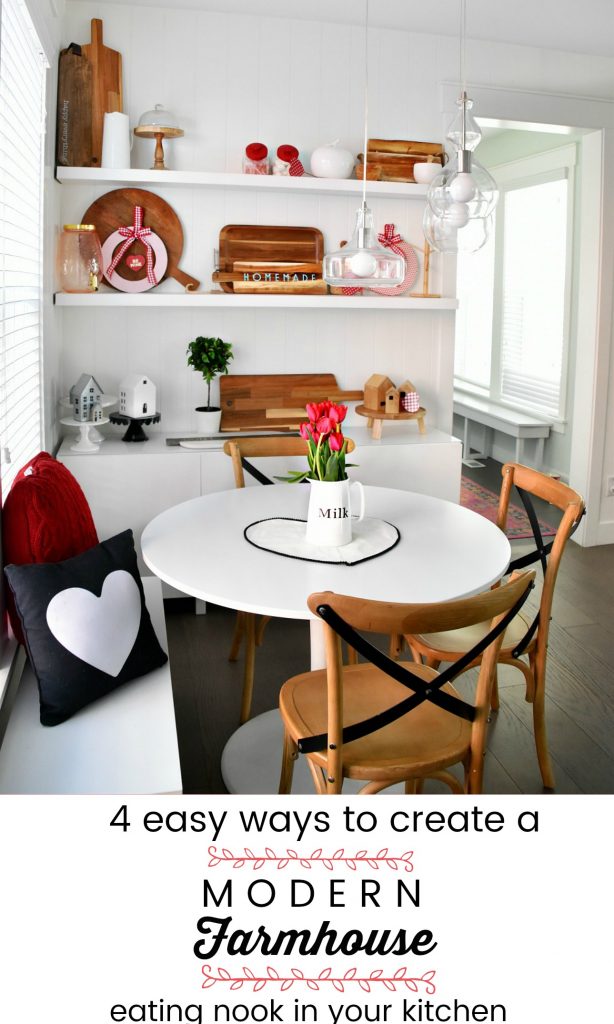 How to Create a Kitchen Eating Nook
I've created kitchen nooks in my last three homes. I love the cozy feeling a kitchen nook creates.
Move the Overhead Light
One thing you might have to do when you create a kitchen eating nook is move the overhead light fixture. In this home I moved the light fixture over so it hangs over the nook. I had an electrician help me with this. But an easier and less expensive option is to "swag" the light fixture cord with a hook. That is what I did at my home a few years ago. You can see it in this picture below.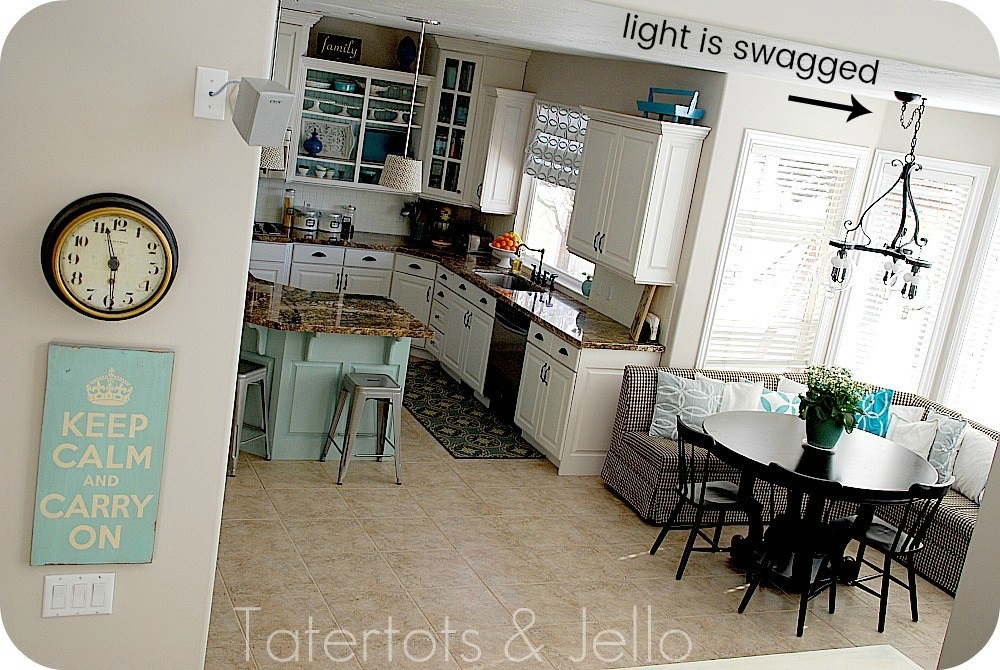 Add a Bench
To make your kitchen nook even cozier you can add a padded bench. In one of my homes I ordered two benches from Ballard Designs and fit them in the nook.
It became a favorite place for my kids to do their homework or draw in the kitchen while I cooked. And you would be amazed at how many people you can fit into benches as opposed to chairs.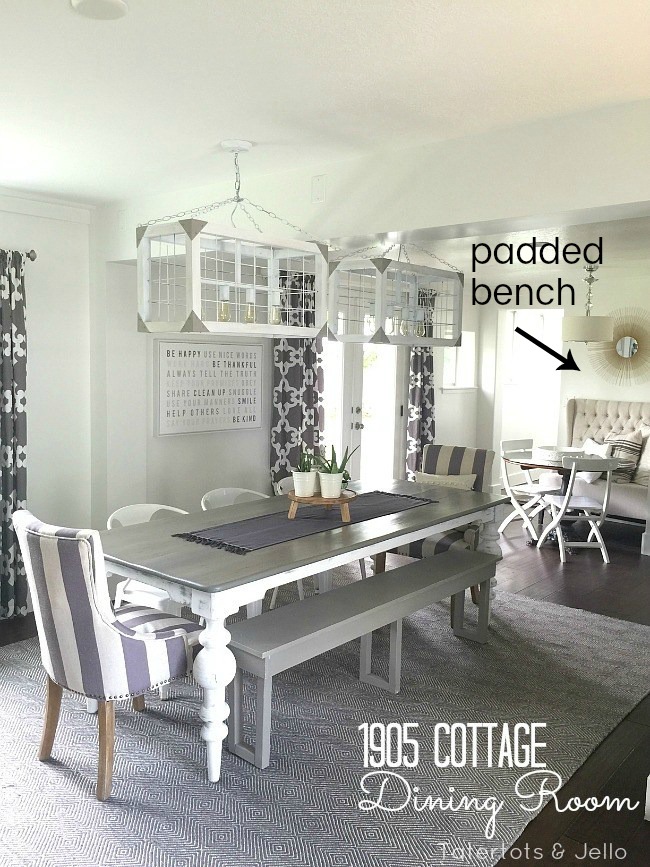 In my cottage I had a padded bench in our little kitchen nook there.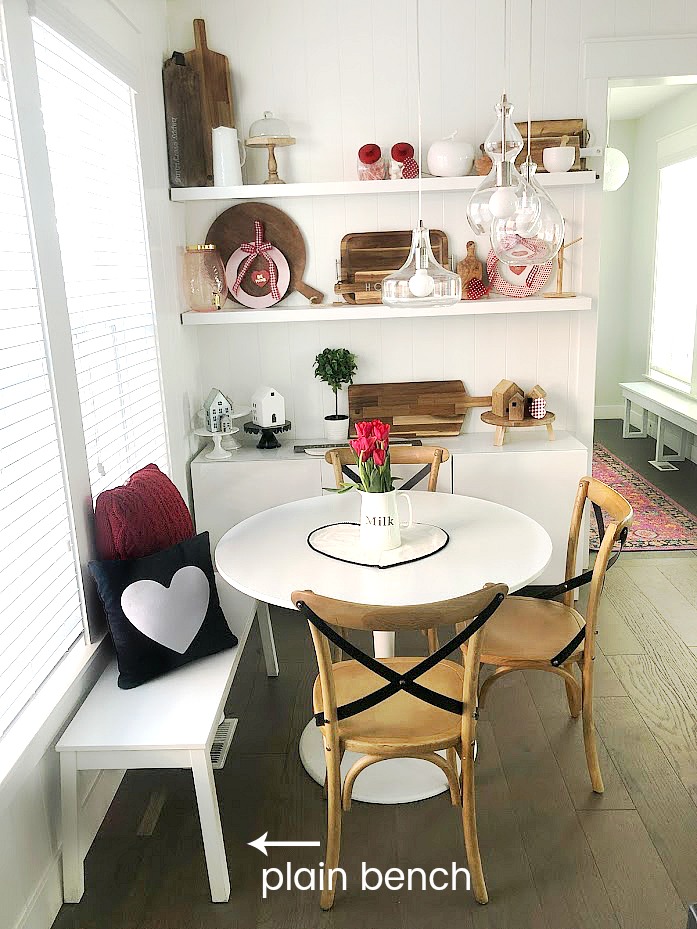 In this home I added a plain bench in front of the window and chairs around the rest of the table.
Pillows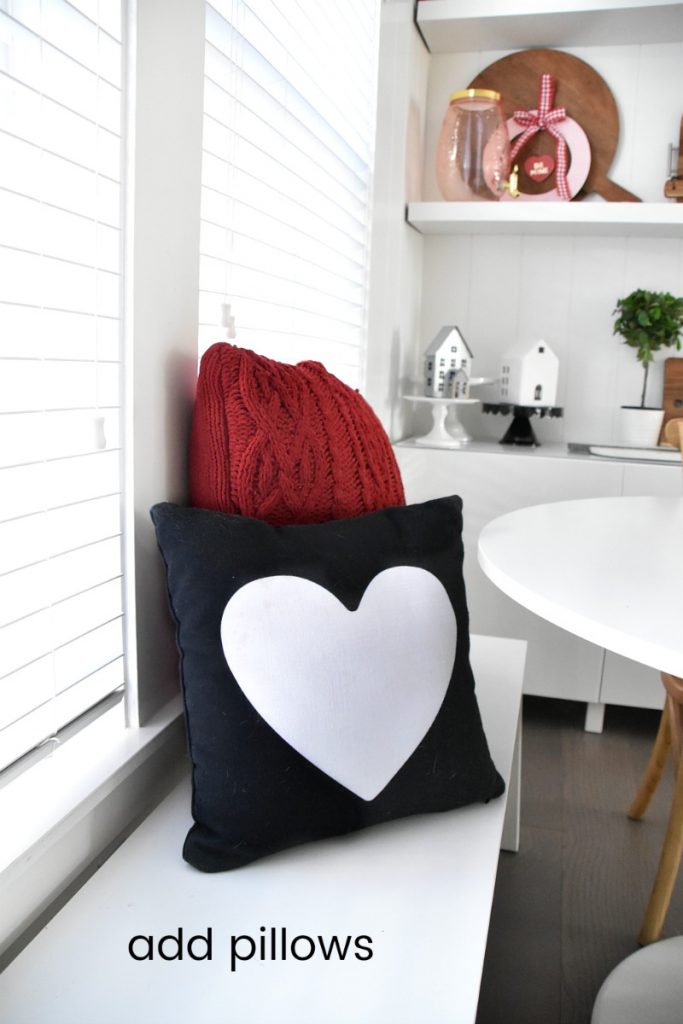 Add pillows to make your nook soft. I love making pillow covers for holidays. It's an inexpensive way to change up the look of your nook. For Valentine's Day I added a heart pillow and a red kitted cozy pillow. You can make pillow covers in 10 minutes! Check out my 10 Minute Pillow Covers for the tutorial!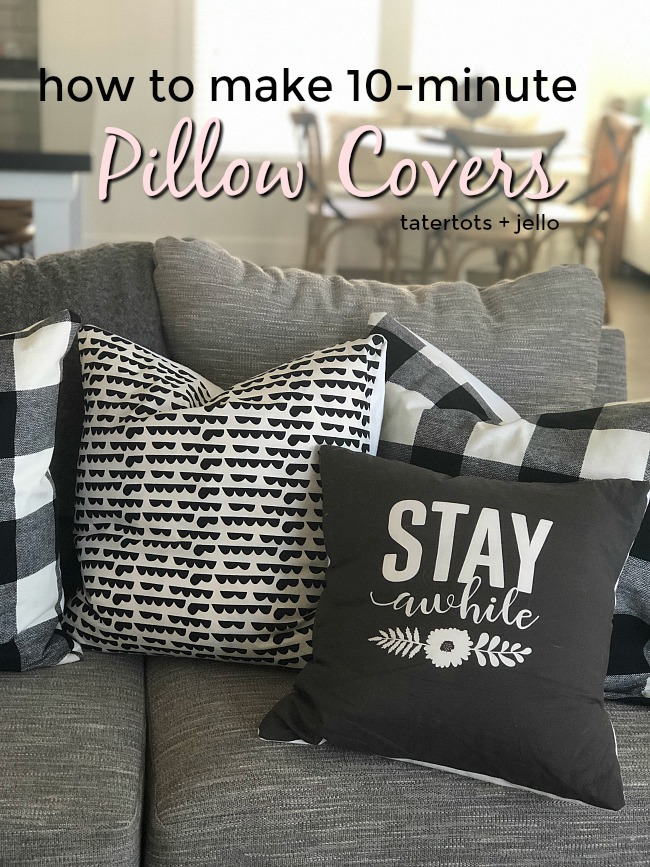 Hang Shelves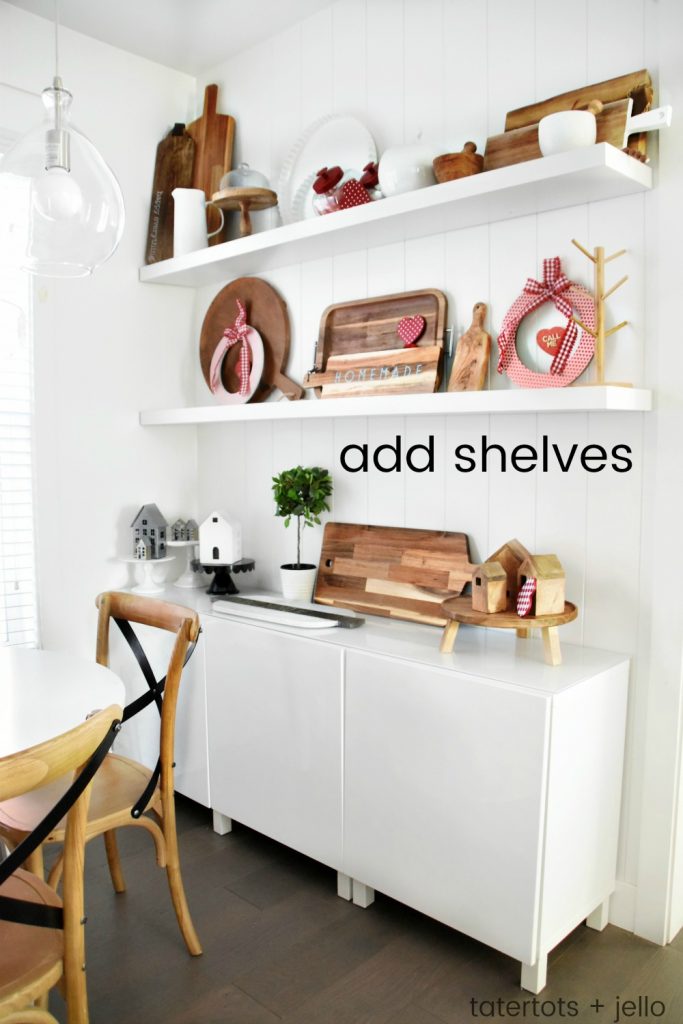 We added a buffet at the end of the room to store bigger serving pieces and holiday plates. Above the buffet we hung these modern floating shelves. They were under $20 each and are so wide and deep! I keep my pitchers and cutting boards on them. For the different seasons I love adding special pieces to them. For Valentine's Day I added some wooden hearts, some jars with red lids and little wreaths I made with holiday paper. You can make these wreaths so easily. If you want to find out how to make them — click over to my Floating Heart Conversation Wreath Valentine tutorial.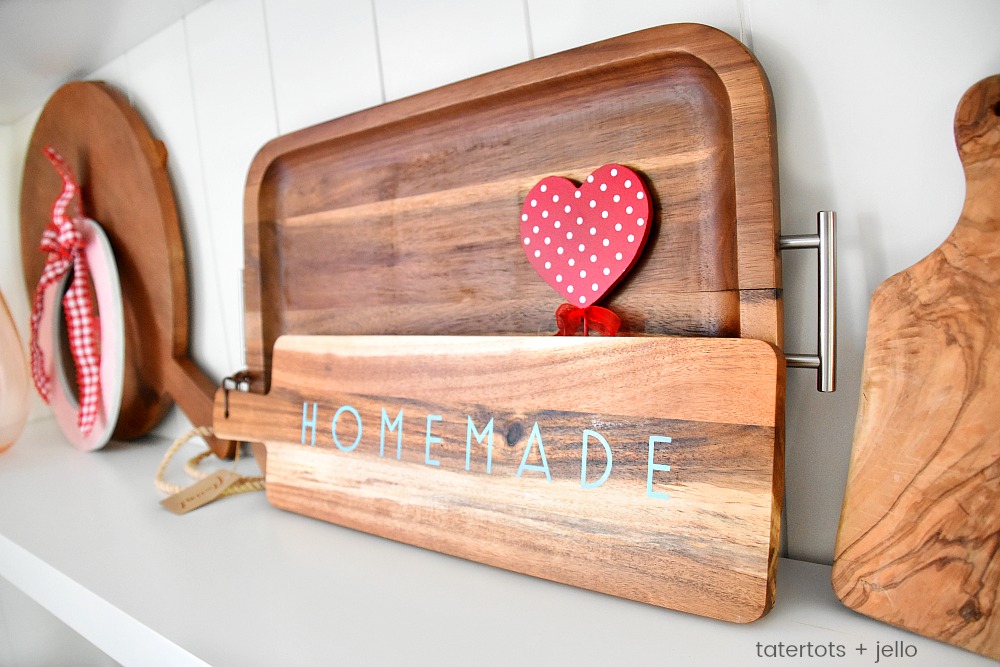 Reasons to Create a Kitchen Eating Nook
Creating a kitchen nook creates a cozy, comfortable space for your friends and family to gather and eat, converse and even makes a great place to work on projects or homework. If you add bench seating to you kitchen eating nook you also create a space that can accommodate more people than can fit at a traditional table and chairs.

What's YOUR favorite space in your home?
Share YOUR ideas with us in the comments!!
xoxo