Hi! It's Aimée and Bettijo here from Paging Supermom. Are you as excited for spring as we are? Since we're enjoying spring flowers and completely obsessed with EOS lip balms, we combined the two to create the perfect gift for teachers and friends.
While any colors of the EOS balms would look cute as the center of the flower on the printable, we opted for the Strawberry Sorbet, Summer Fruit and Honeysuckle Honeydew because the pink and green colors coordinate perfectly. We love EOS lip balms because they're organic and packaged in beautiful colors — plus they're ball-shaped which makes it super easy to find at the bottom of a messy handbag. (Not that our handbags are ever disorganized…)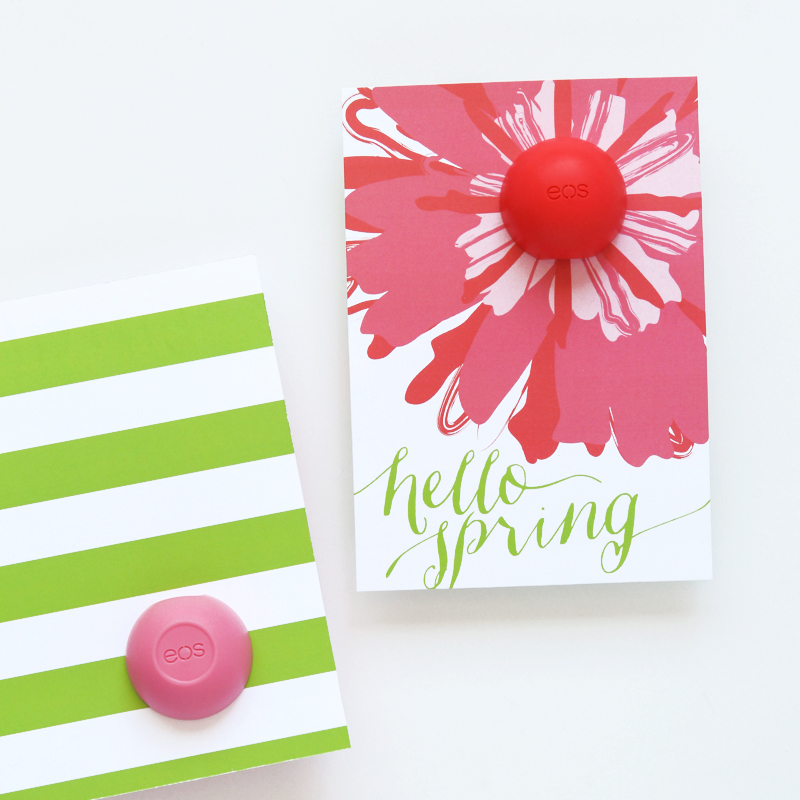 With our free Happy Spring flower printable, this gift is easy to assemble.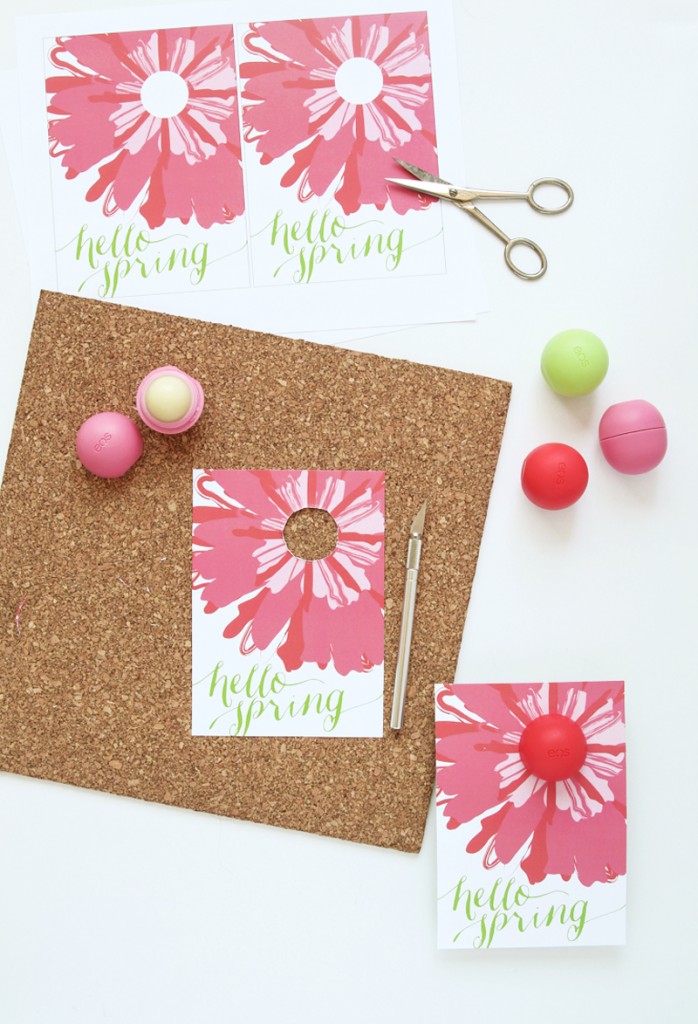 TO MAKE: Just download our free EOS Lip Balm Spring Printable, and print onto cardstock. Cut out each card with scissors (or a paper cutter for perfectly straight lines). Use a craft knife to cut around the outside of the white circle in the middle of the flower to make a hole for the lip balm. Carefully slip the card over uncapped lip balm, and then screw on the lid.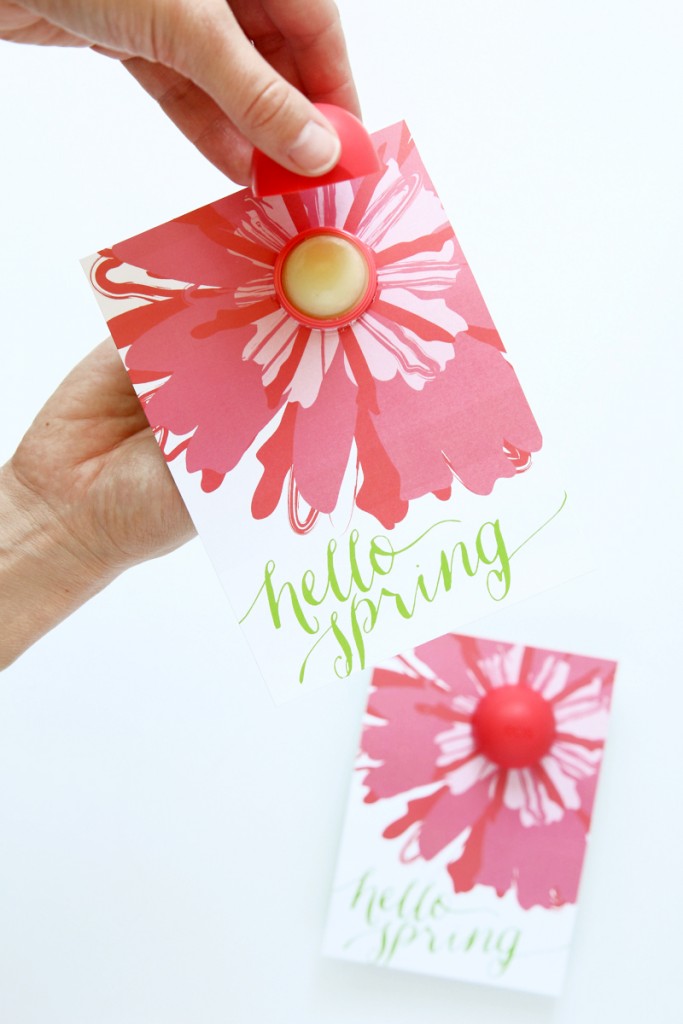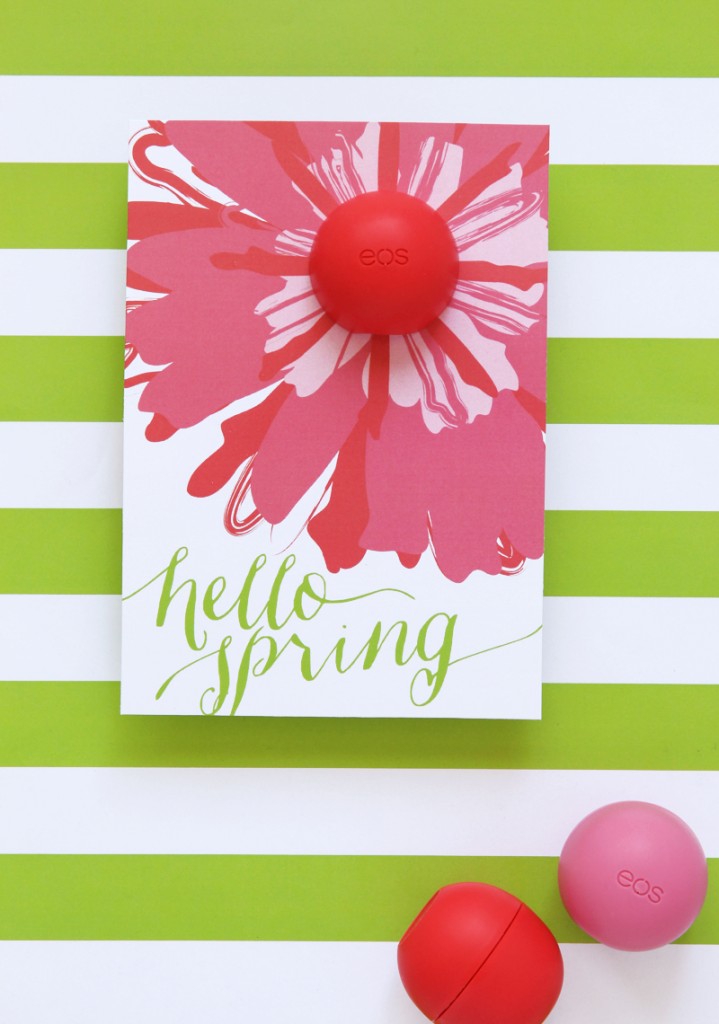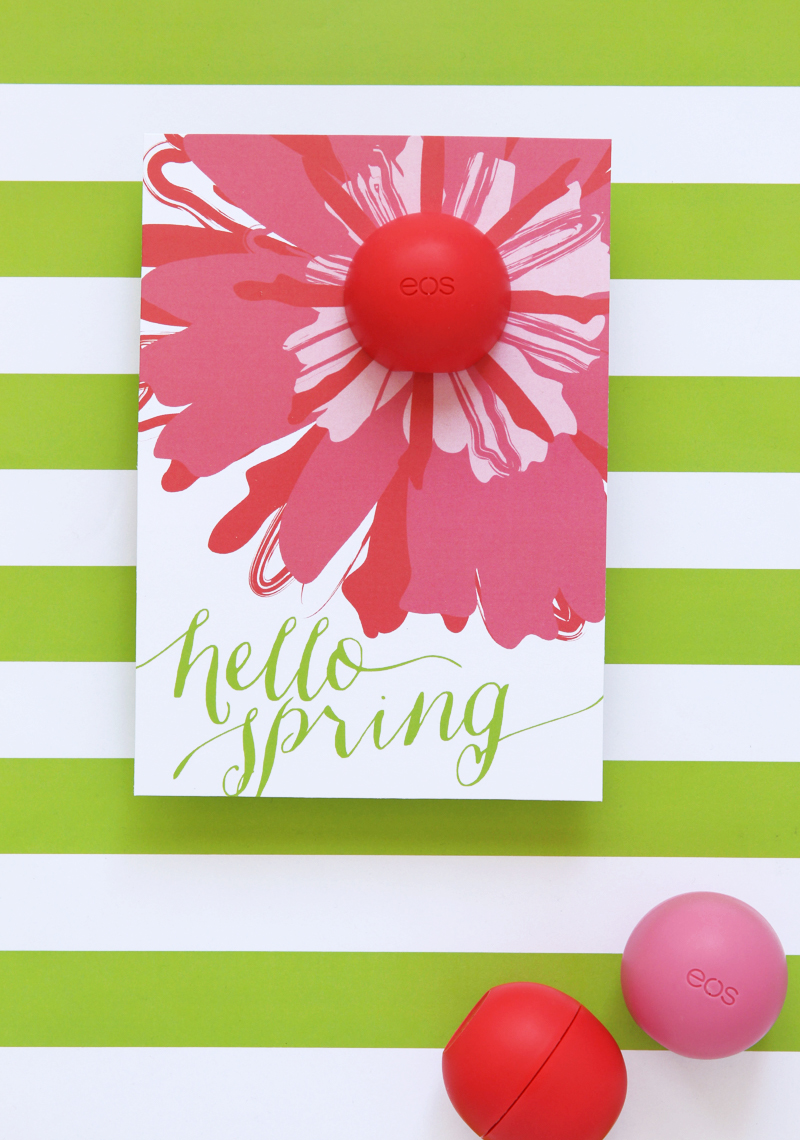 ********
Thanks Paging Supermom! What a cute, and creative idea! I just love those! They have such fun ideas on their blog. Here are a few I think you'll love: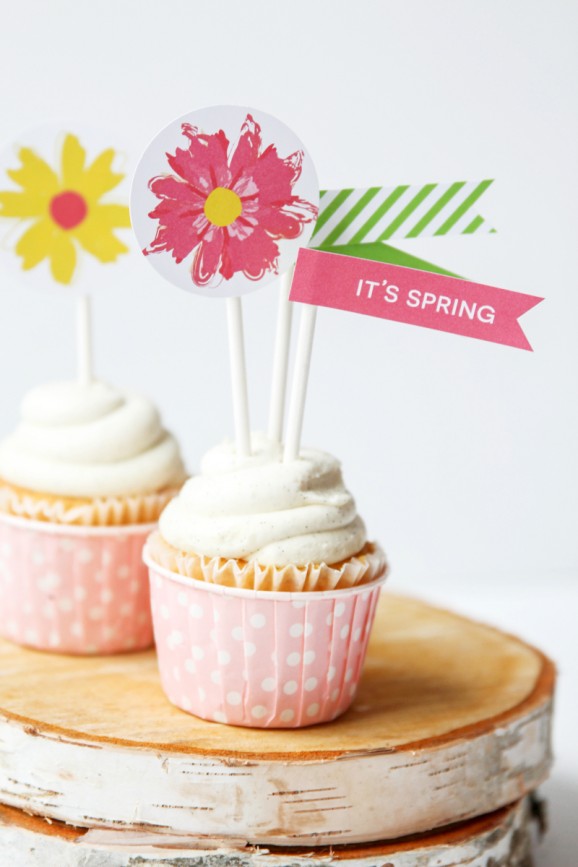 Use these cute Spring Party Flags and Cupcake Toppers to brighten up your party, or to just bright up someone's day! SO cute!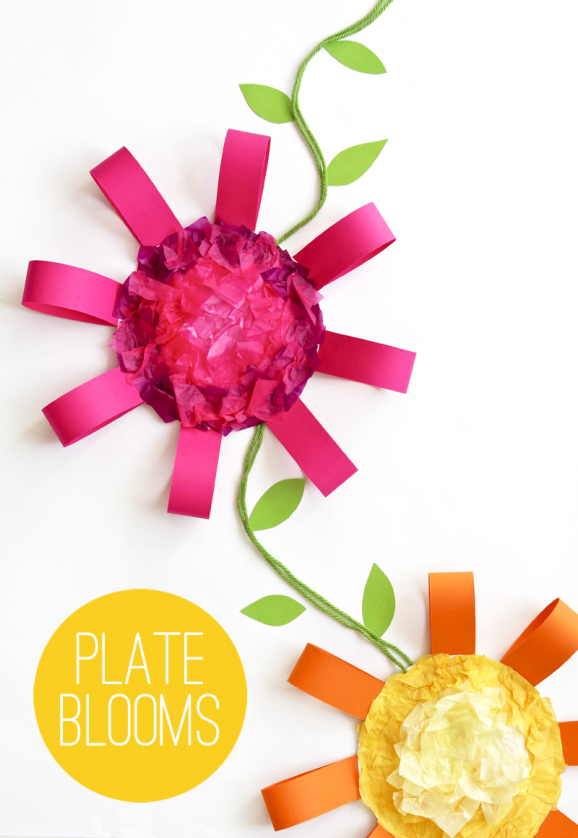 And these Paper Plate Blooms are such a cute craft idea for Spring too!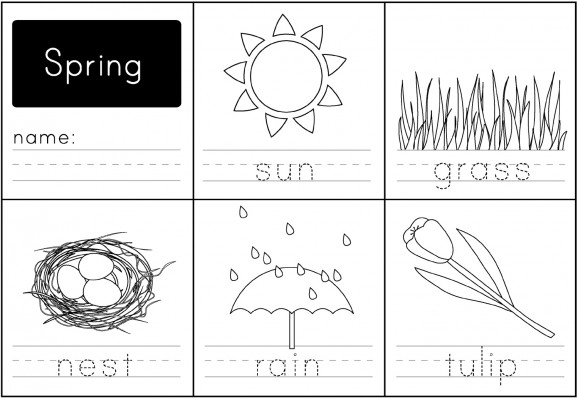 And, grab their free Spring Handwriting Printable to make practicing writing more fun!
Make sure to Visit Paging Supermom and




xoxo