I love spring! After snow and cold, it's nice to feel the warmth of spring. You know how I love a wreath … and this quick and easy project is downright wreathlike!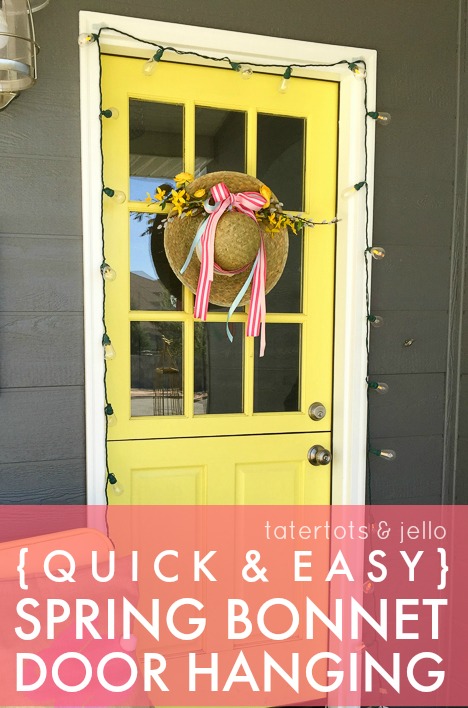 I bought two and brought them home to use for a Spring bonnet door hanging. Since they were so inexpensive, I decided I would make one for a friend.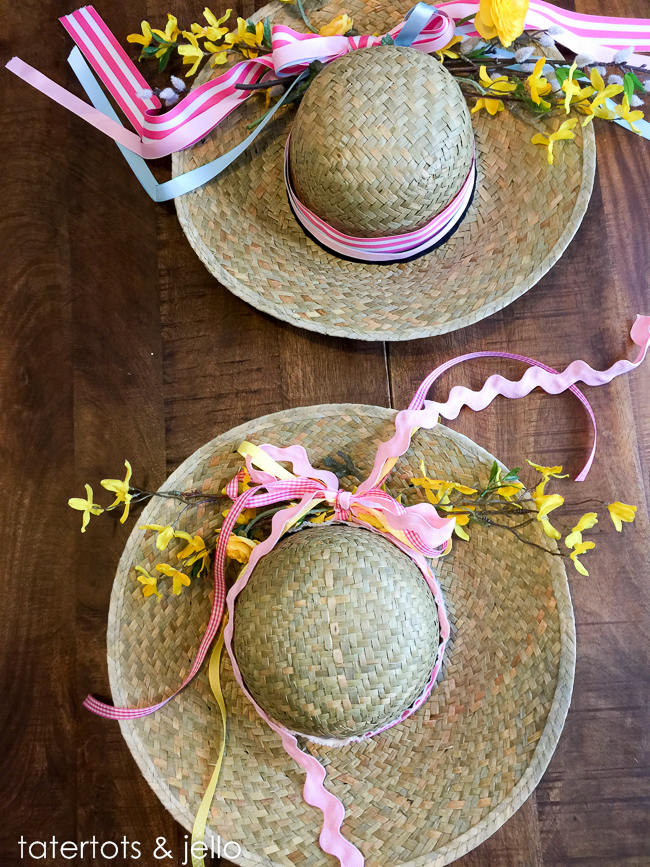 Here's how you can make them: they're inexpensive, easy and quick!
I was at IKEA the other day and saw these straw hats for $2.99. I couldn't pass them up. They are perfect "Spring Bonnets" when you add some ribbon and flowers.
I used ribbon and craft store flowers and quickly put these together.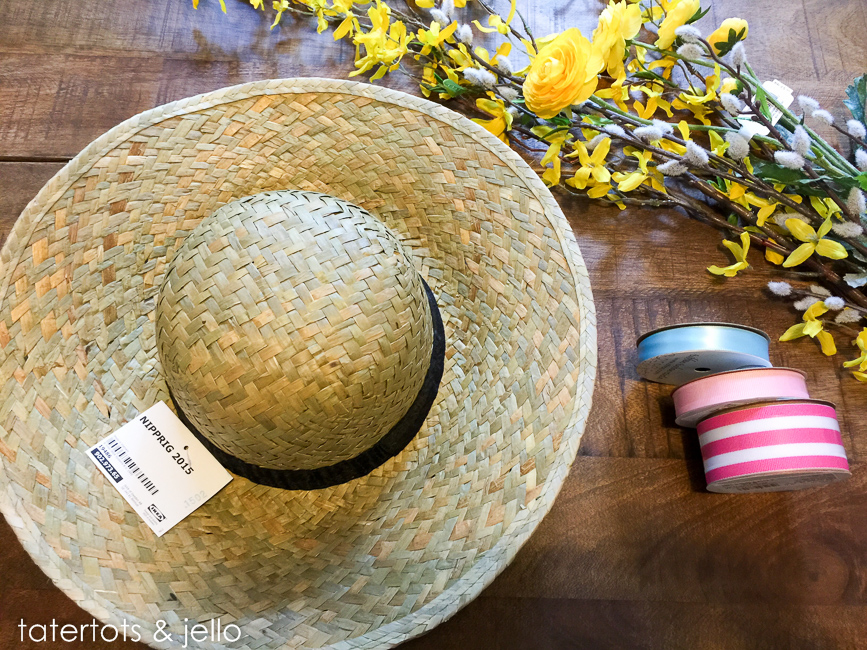 Since my straw hats had a black ribbon sewed on them (not easily taken off) and I didn't want the black ribbon to show, I covered the black with natural ribbon and glue gunned it to cover the black. If your ribbon is wide enough, you might not need to do this. Here are photos with the steps. It was super easy and I am excited to share one with a friend!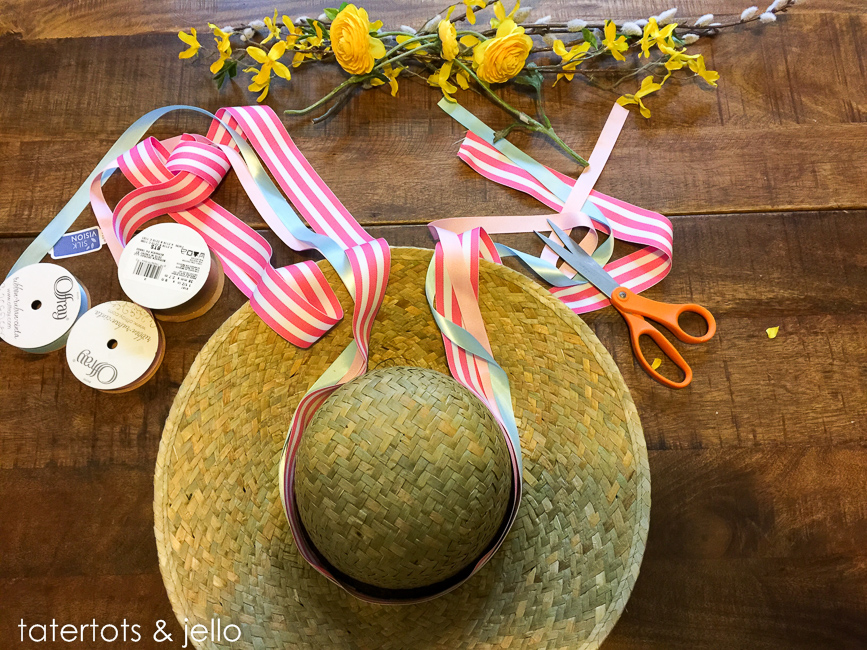 1. Gather Items
Straw hat
Spring ribbon
Spring flowers
Glue gun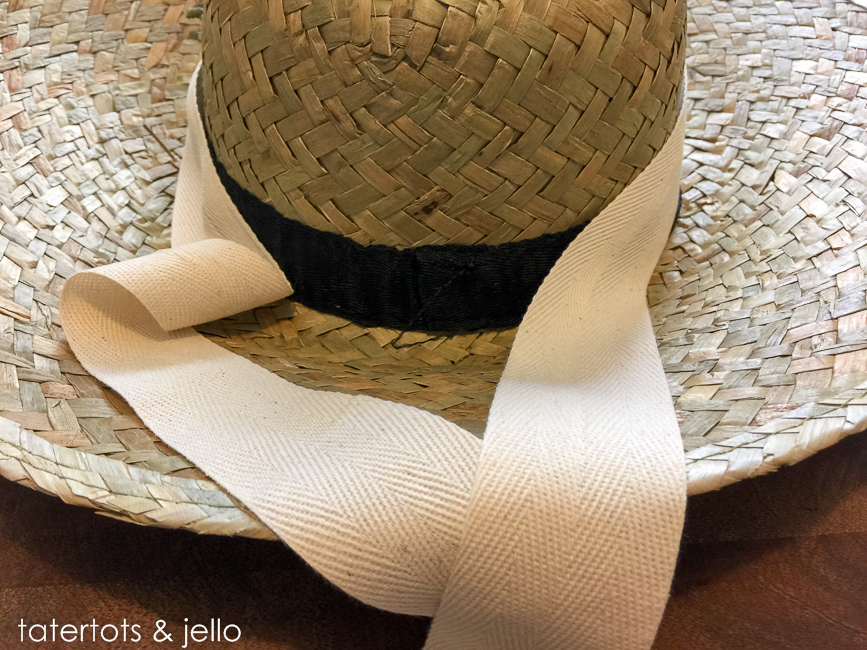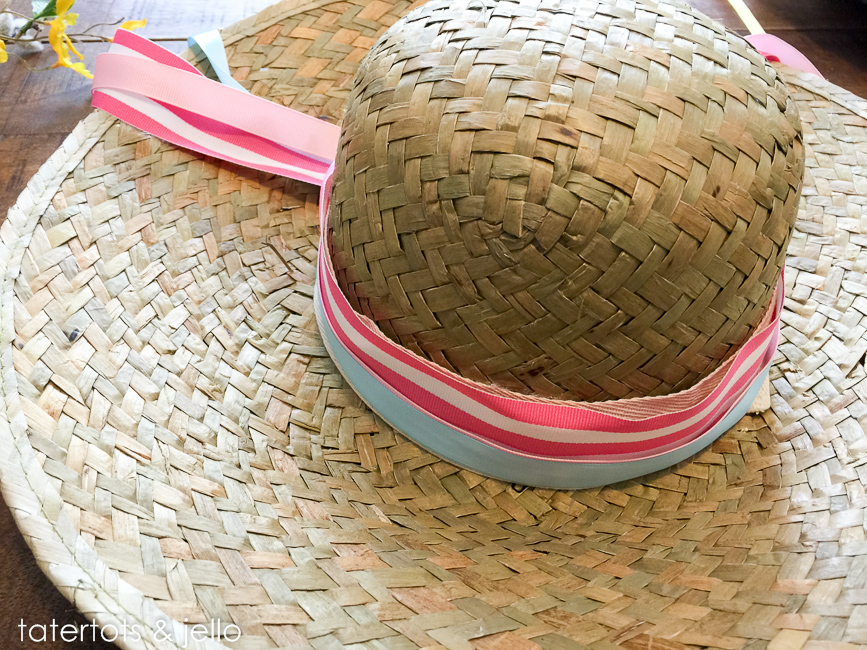 2. Wrap ribbon around brim of hat.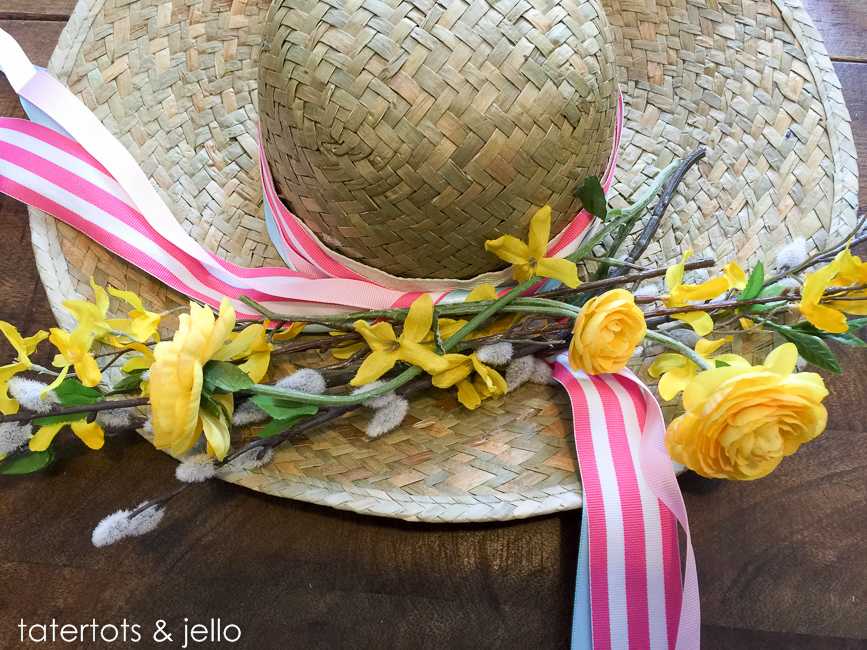 3. Add flowers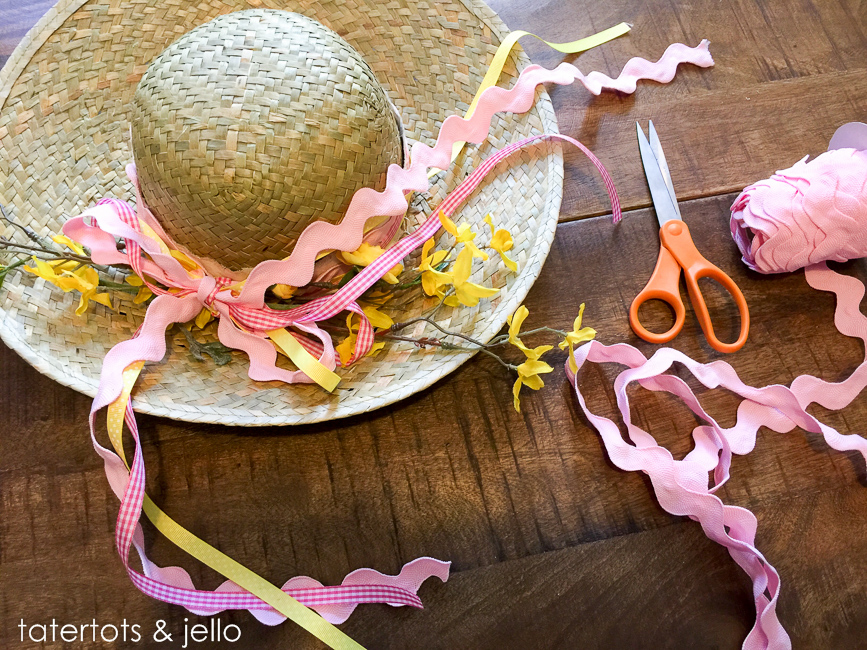 4. Tie in a bow
5. Put on your front door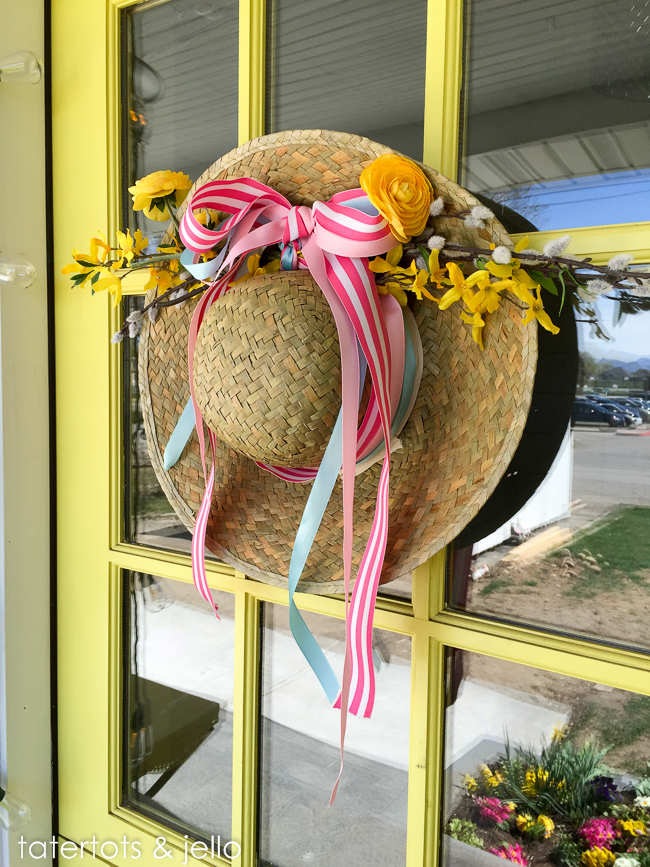 Simple and cute!
Happy Spring!
xoxo