Hi guys, it's Holly from My Sister's Suitcase, and I can't wait to show you how I made this custom artwork in less than 10 minutes! I love to create seasonal decor for my home, and I needed something new for Spring. I also wanted to incorporate some beautiful watercolor floral fabric I've had sitting in my craft room. Using materials I already had at home, I made this fun floral print artwork:
I created a custom mat with regular white poster board, and just added my fabric behind the mat. It's such a simple project, but the possibilities are endless! Here's what I used to make this artwork:
White posterboard
Piece of fabric (mine is from Jo-Ann Fabric Store)
Picture frame (11 x 14″)
Electronic cutting machine (I used my Cricut Explore)
12 x 24″ cutting mat
Scissors
You will start by cutting your posterboard to 12″ x 24″ (to fit the cutting mat.) Next, design your text or image you will be cutting with your electronic cutting machine. I used one of my favorite fonts, KG Bless Your Heart, and typed in my phrase, "Floral Print." Make sure you center your design so that it will fit your picture frame dimensions (mine was 11″ x 14″.) When the design is cut, carefully remove your new custom mat:
Here is what it will look like after the letters are cut out:
Stick your fabric underneath to get an idea of what patterns and colors you want showing through.
Now it's time to cut your fabric and trim the mat to fit your frame.
Add to your frame, and you're done!
I love how it adds such a fresh look to my entry table. And, it's a fun play on words so it's kind of quirky. Like me!
**********
Thank Holly! I just love that idea. So easy too! Holly has such creative ideas on her blog. Here are a few I think are perfect for Spring: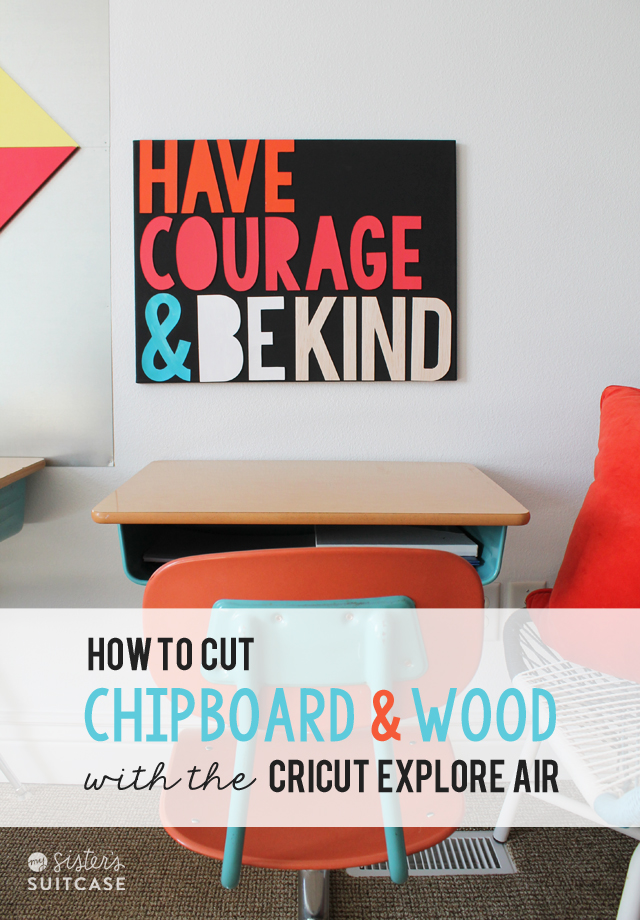 Love this Have Courage & Be Kind sign she made. Such a perfect quote to hang in your home.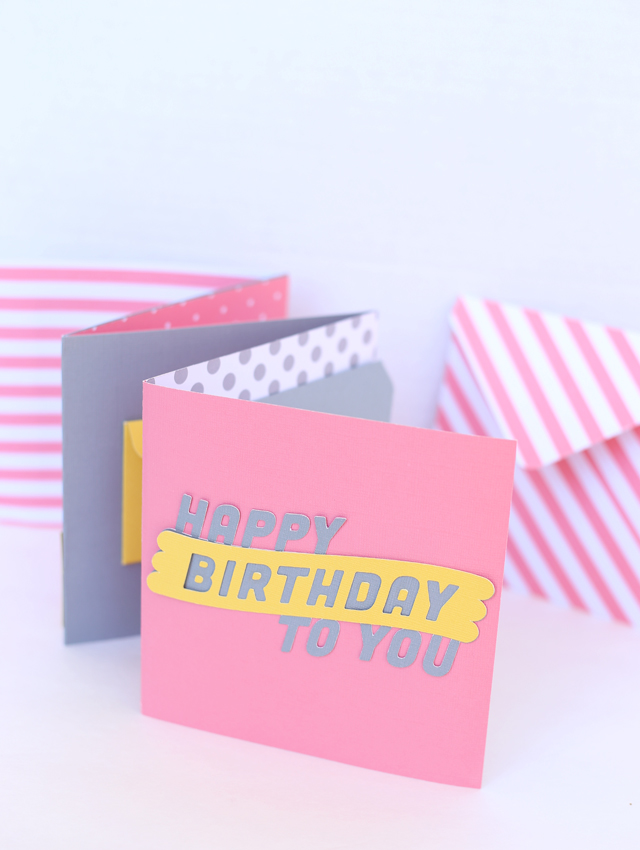 And, this Envelope Birthday Book is such a cute idea! It has envelops inside where you can put a gift card or photos, or whatever else you want!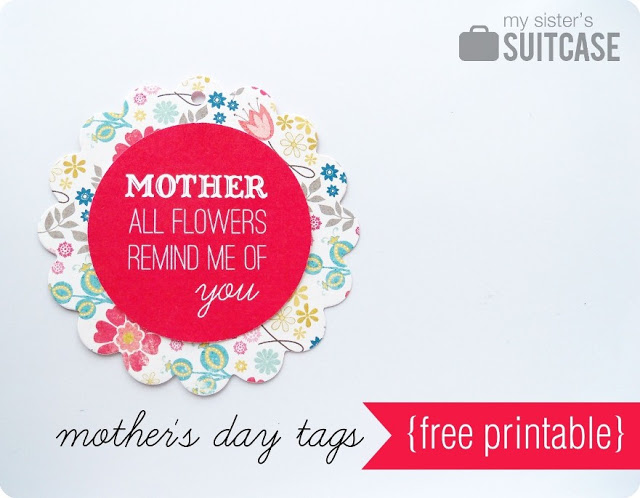 These Mother's Day Tags are so sweet for Mother's Day.
Make sure to Follow My Sister's Suitcase and




xoxo