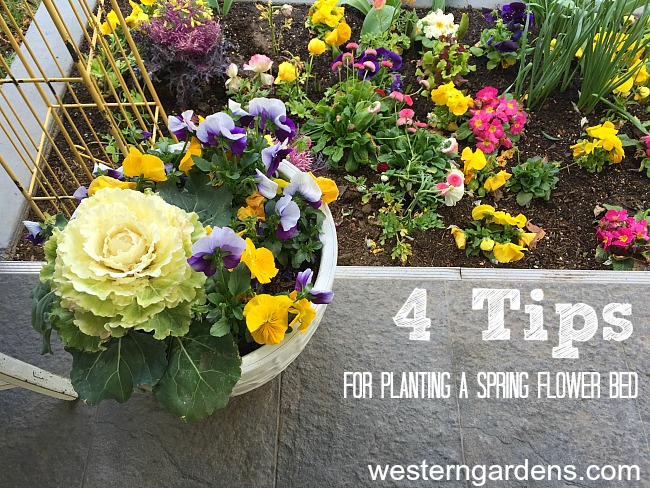 Yesterday it snowed here. Luckily, the snow did not stick around! I am grateful that I have a spring flowerbed that still gives me color and reminds me it is spring, even when the weather doesn't. Thanks to some help from Mike Clayton from WESTERN GARDENS, a local nursery here, I have an awesome spring flower bed!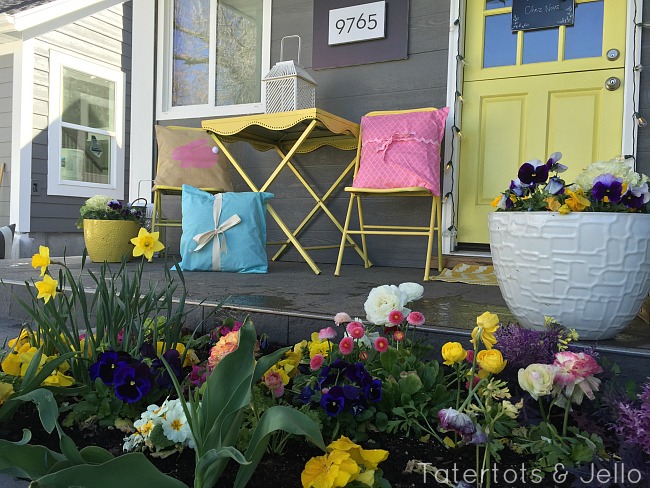 Since construction has taken its toll on my yard, it's nice to have at least one garden spot totally put together. Little by little my yard will get put back together. It is easy to get overwhelmed of you look at my whole yard but I am biting off little areas and doing small projects in the yard here and there. Small projects give me hope that one day my yard will look great!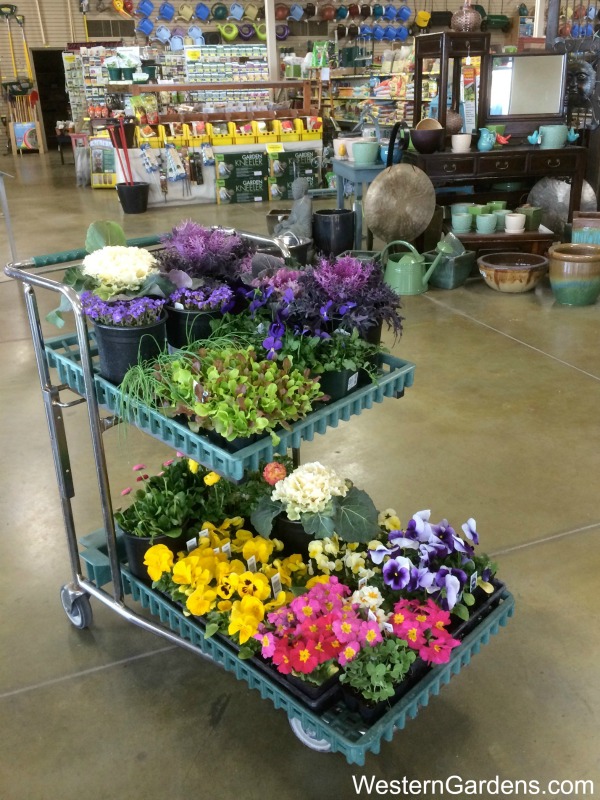 Mike Clayton from WESTERN GARDENS helped me mix beautiful spring flowers like pansies, prim rose, ranunculus and daffodils with edible plants like lettuce and sugar snap peas. I love this idea! I can't wait to see the snap peas climb this fun yellow trellis (which also came from Western Gardens)! I can also go out my front door, snip some lettuce and make a salad. WHO KNEW, spring flowers and a salad mix! All of these plants are cold tolerant, which is important because spring weather is unpredictable.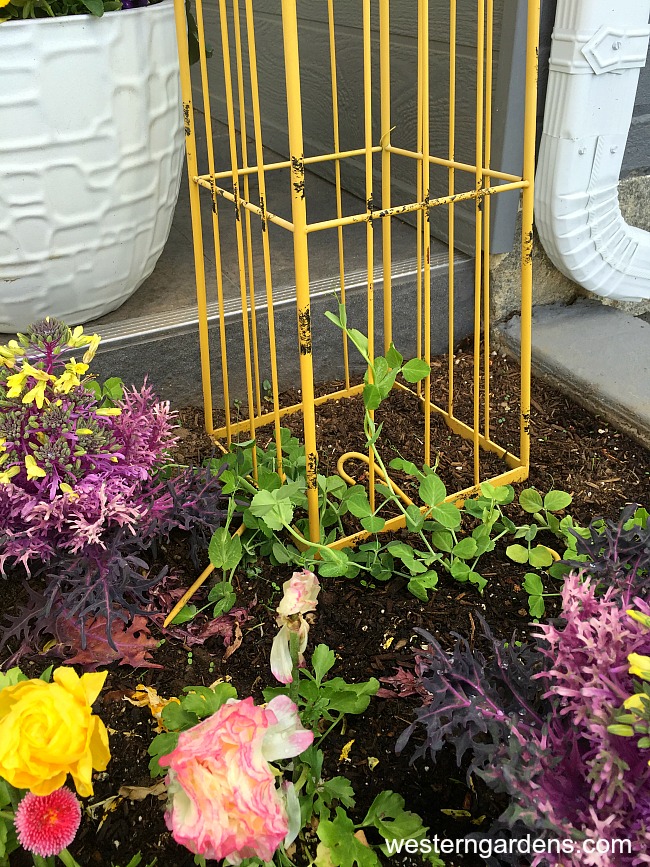 FOUR TIPS FOR PLANTING A SPRING FLOWER BED
1) While you're still in the nursery choosing plants, lay them out on the ground to get a better idea of how many plants you'll need to cover the space in your bed.
2) Clean out any old plant debris in your flower bed, and spread a 2″ layer of compost over the top of your existing soil.
3) Lay out your plants in the flower bed before you start digging…adjust until it looks just how you want it.
4) Gently tear the roots a little before you plant, so the roots will reach into the surrounding soil. Water right away, as soon as your bed is planted.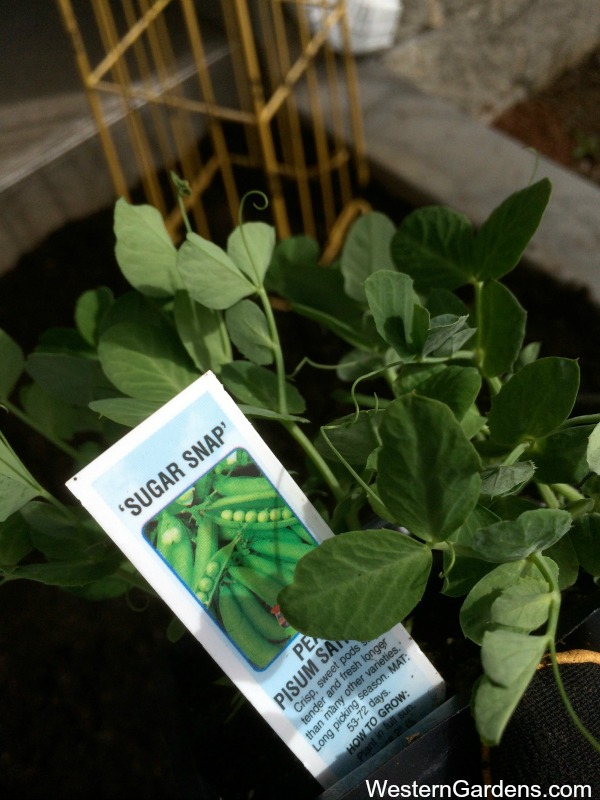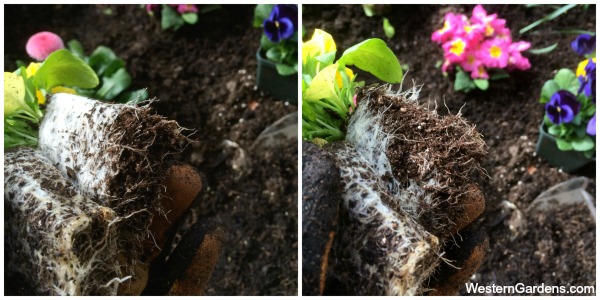 You can get more tips for spring flower bed planting here.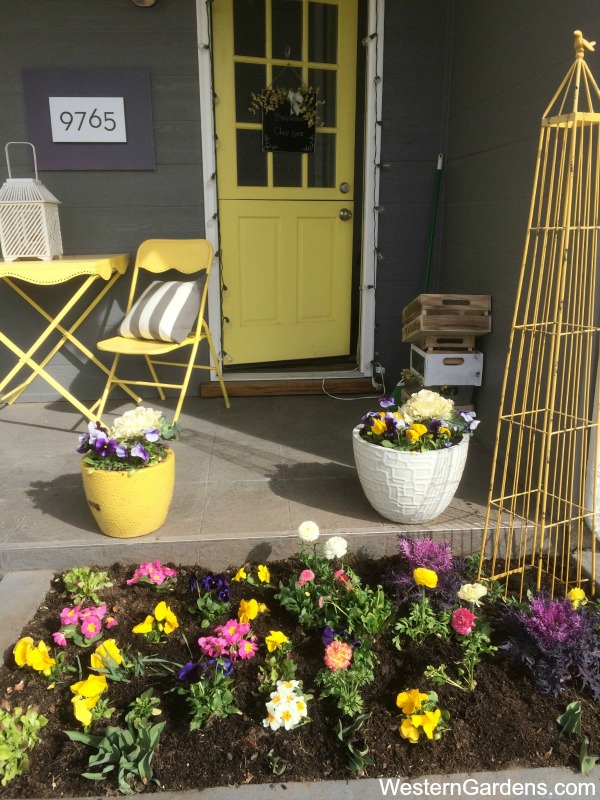 Both Mike and his wife, Becky are super talented. Mike is a gardener extraordinaire and his wife Becky has a food blog, biteofdelight.blogspot.com. She is amazing in the kitchen and frequently post great recipes using garden fresh produce. Follow her on instagram @becky_biteofdelight and check out her awesome recipes!!
Do you have any Spring Planting Tips??
Share them in the comments!
Have a Beautiful Day!!
xoxo