Embrace the Festive Spirit: Early Christmas Decorating Tips and DIY Ornaments for a beautiful and magical holiday!
Embrace the Festive Spirit: Early Christmas Decorating Tips and DIY Ornaments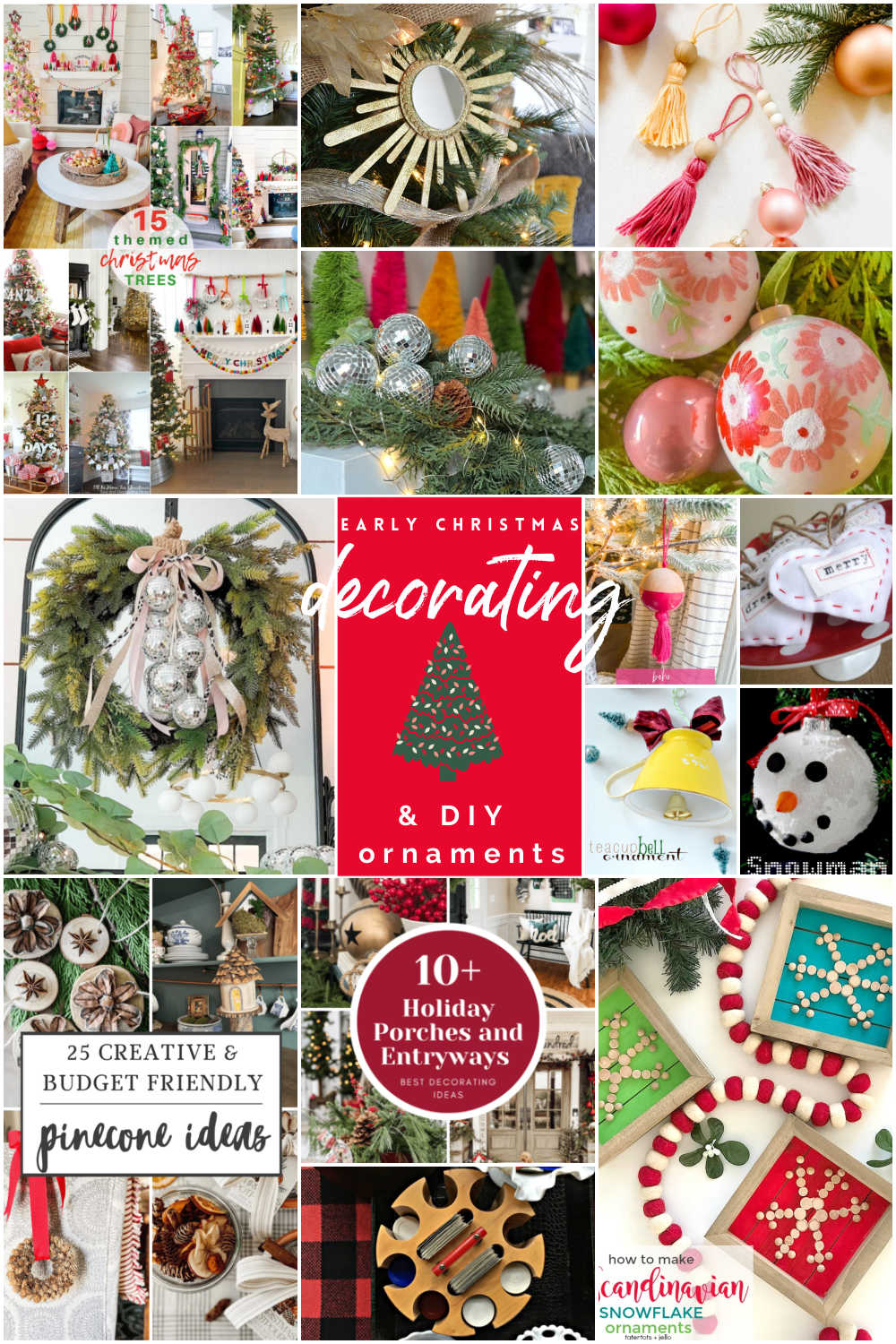 It's that magical time of the year again, where the air is filled with the scent of cinnamon and pine, and twinkling lights transform ordinary spaces into winter wonderlands. If you're like me, you're already itching to bring out the Christmas decorations and turn your home into a festive haven. This year, I opted for the viral Home Depot tree, and let me tell you, it's a game-changer.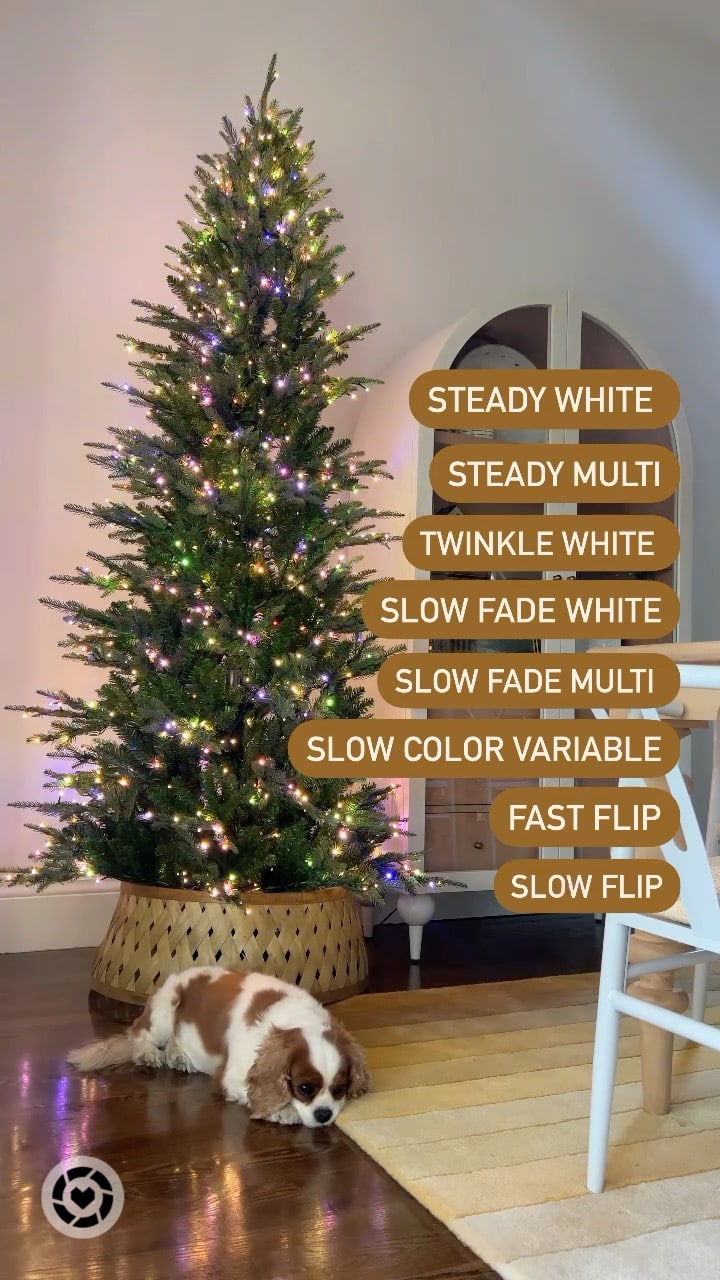 I went for the 7.5-foot slim version, perfect for any room in the house. With 900 lights and 8 different light modes, it's a showstopper. Whether you prefer the classic elegance of clear lights or the playful vibe of colored lights, this tree has you covered. The cherry on top? A remote and timer feature, making it effortlessly convenient. If you're still on the hunt for the perfect tree, check out the viral Home Depot tree, and thank me later.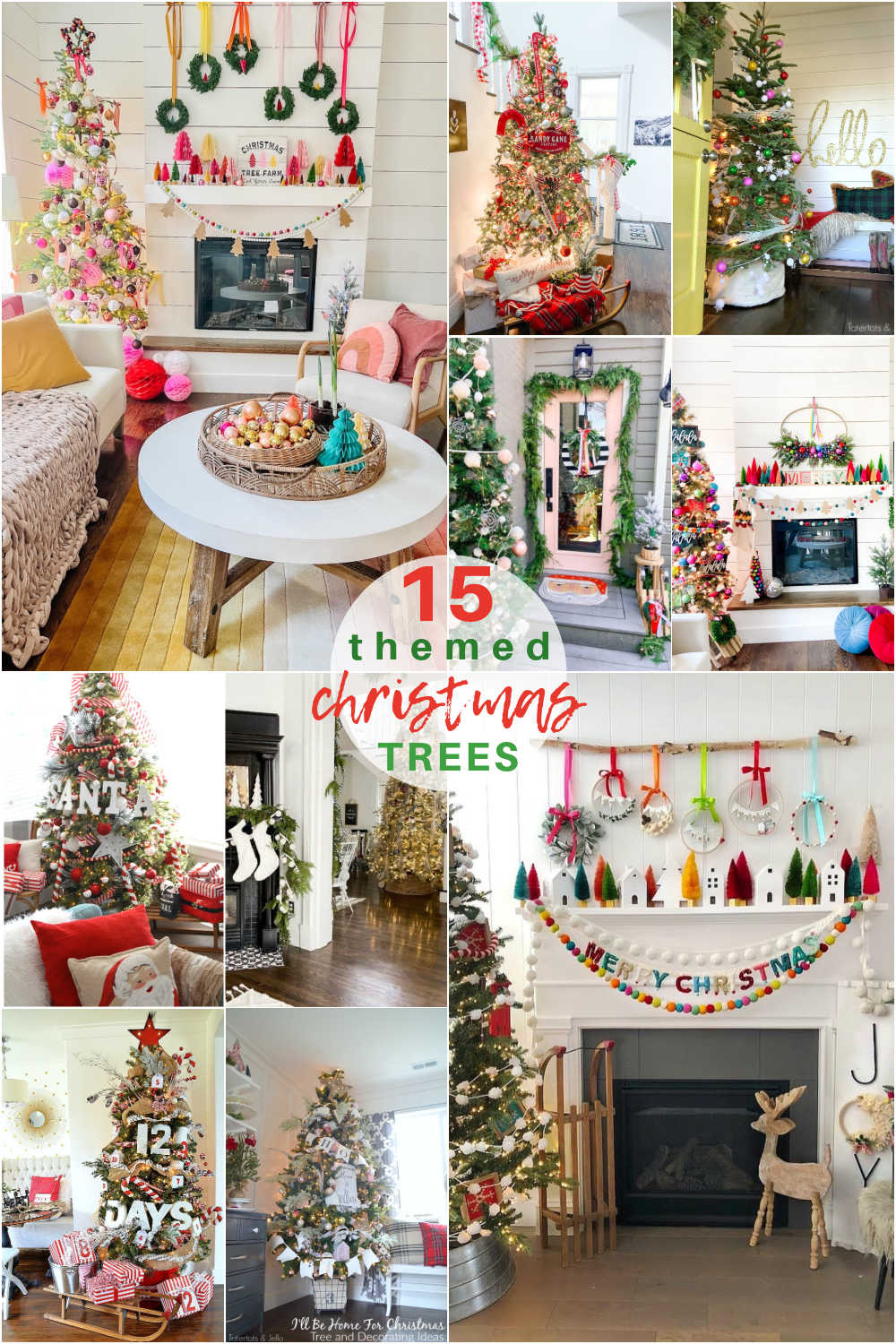 15 Themed Christmas Tree Decorating Ideas. Create a gorgeous themed Christmas tree with these easy and affordable ideas!
10 DIY Ornament Tutorials
Now that the tree is up and proudly shining, it's time to dive into the world of DIY ornaments. Gather your friends, put on a Hallmark Christmas movie, and let the ornament-making festivities begin.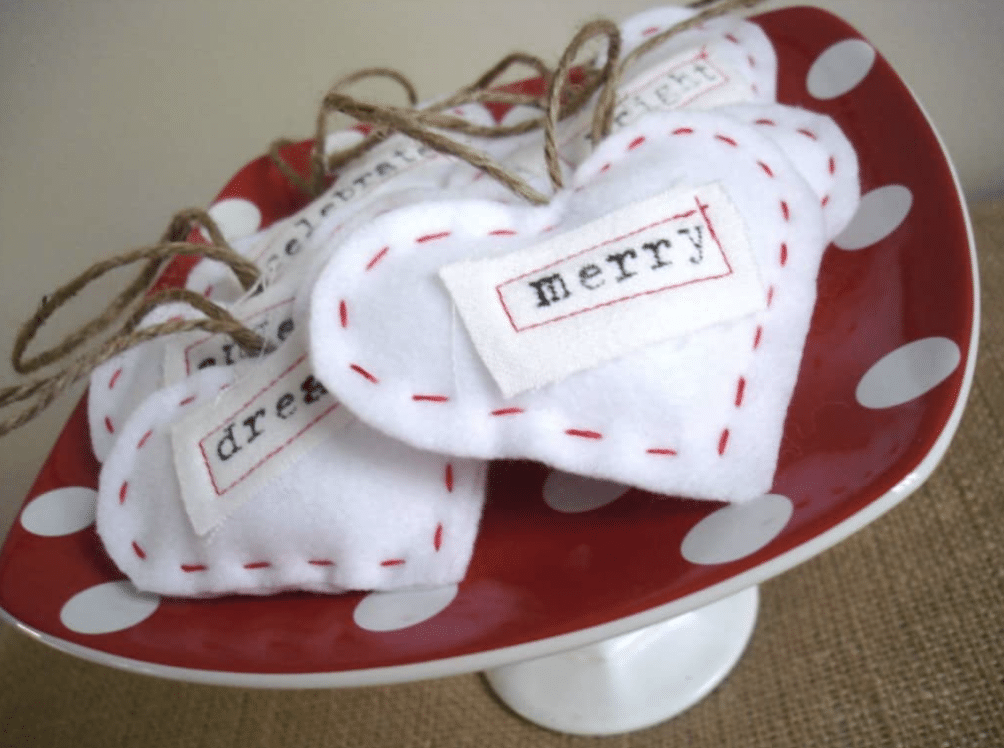 Channel your inner romantic with these adorable felt heart ornaments. Personalize them with your favorite holiday quotes or messages. Hang them on the tree or use them as charming gift tags.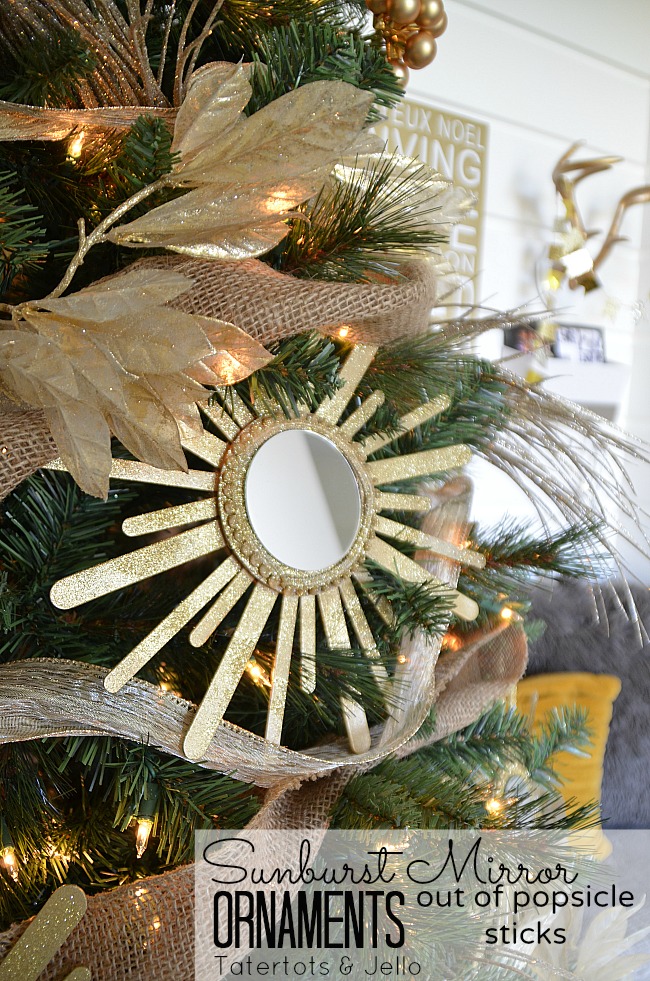 Elevate your tree's glam factor with sunburst mirror ornaments made from popsicle sticks and small mirrors. These upscale decorations add a touch of sophistication to your holiday decor, turning your tree into a dazzling display.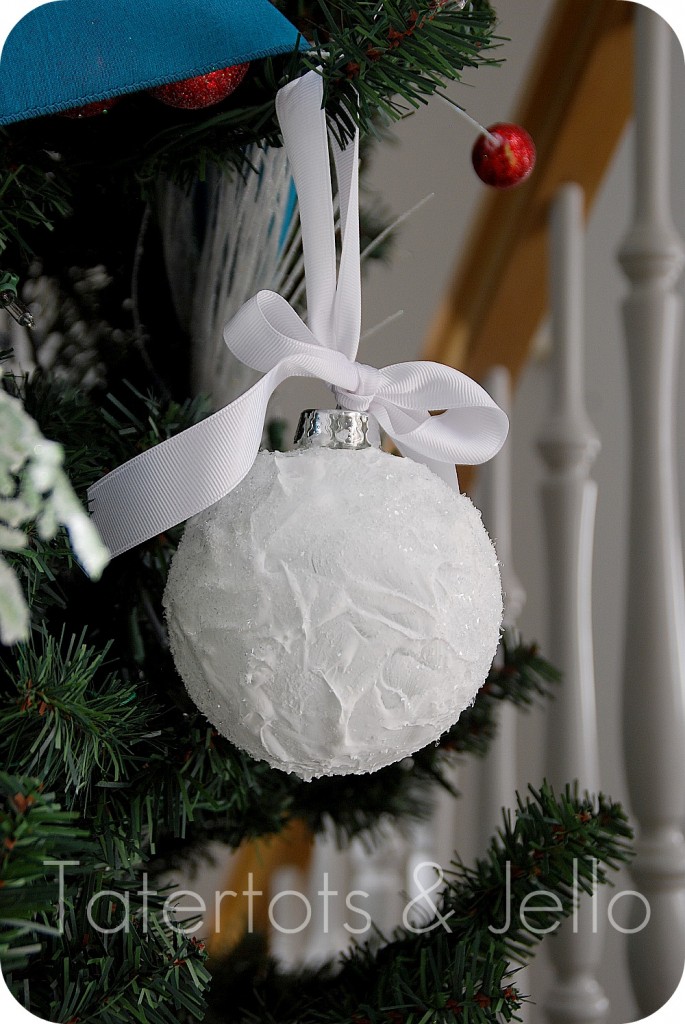 Involve the little ones in the holiday fun with these kid-friendly sparkly snowball ornaments. Simple and delightful, these ornaments will add a playful charm to your tree. Clear glass ornaments serve as the perfect canvas for a sprinkle of holiday magic.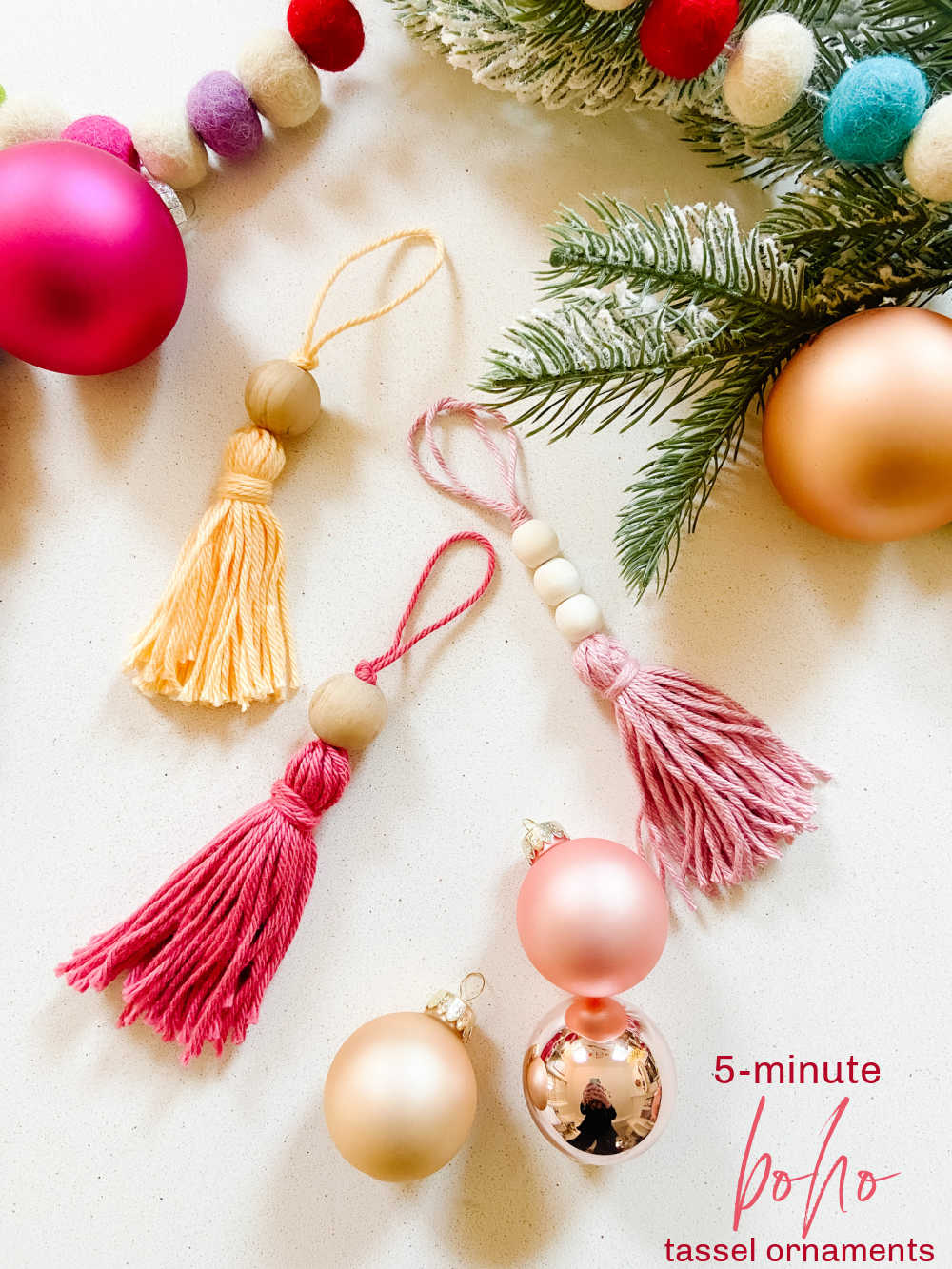 Short on time? No worries! These boho tassel and wood ornaments can be whipped up in under 5 minutes. Choose your favorite colors, get creative, and enjoy the instant bohemian vibe they bring to your Christmas tree. Plus, they make fantastic gift toppers!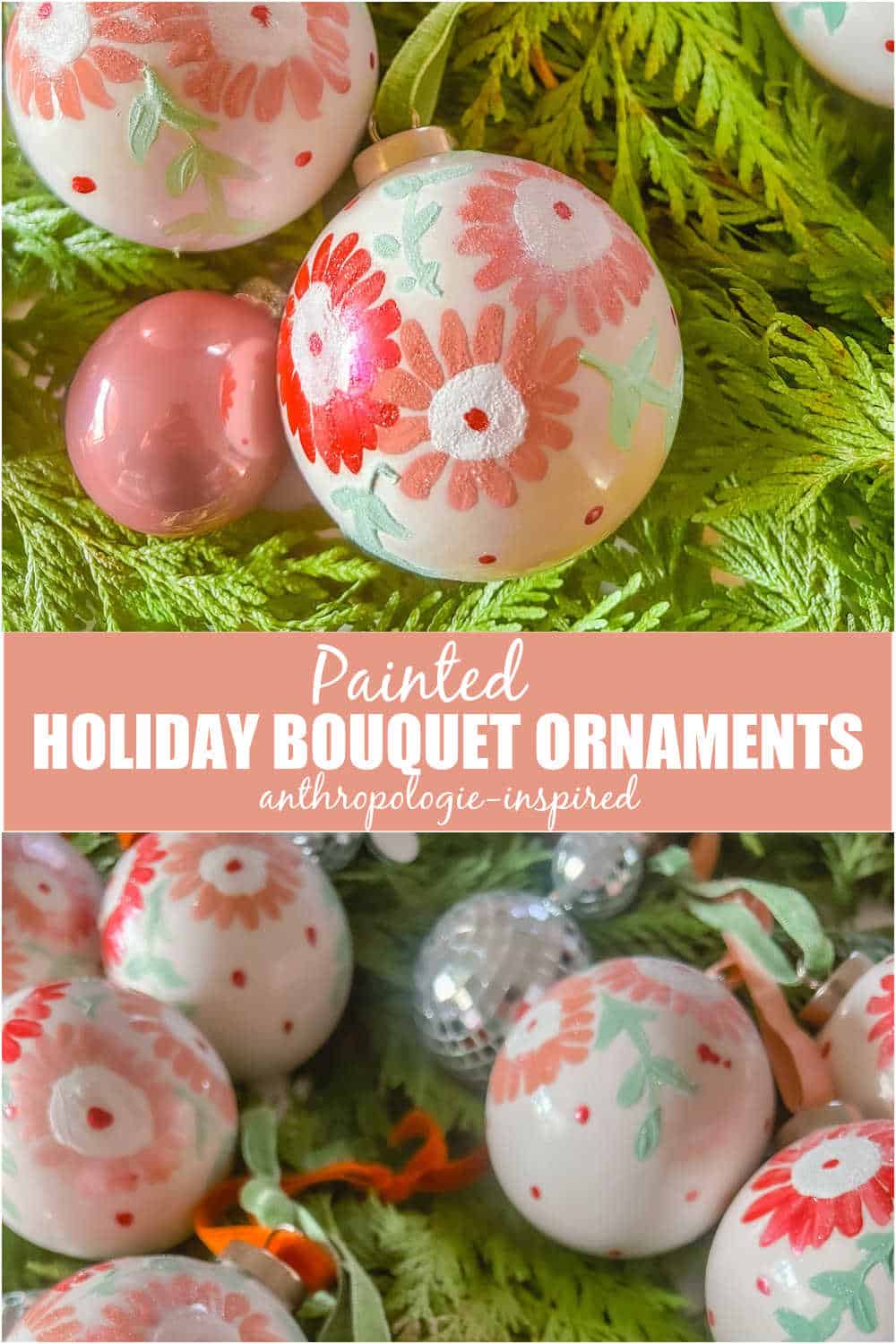 Draw inspiration from Anthropologie to create these beautifully painted floral ornaments. Each ornament becomes a miniature work of art, adding a touch of nature and elegance to your holiday decor.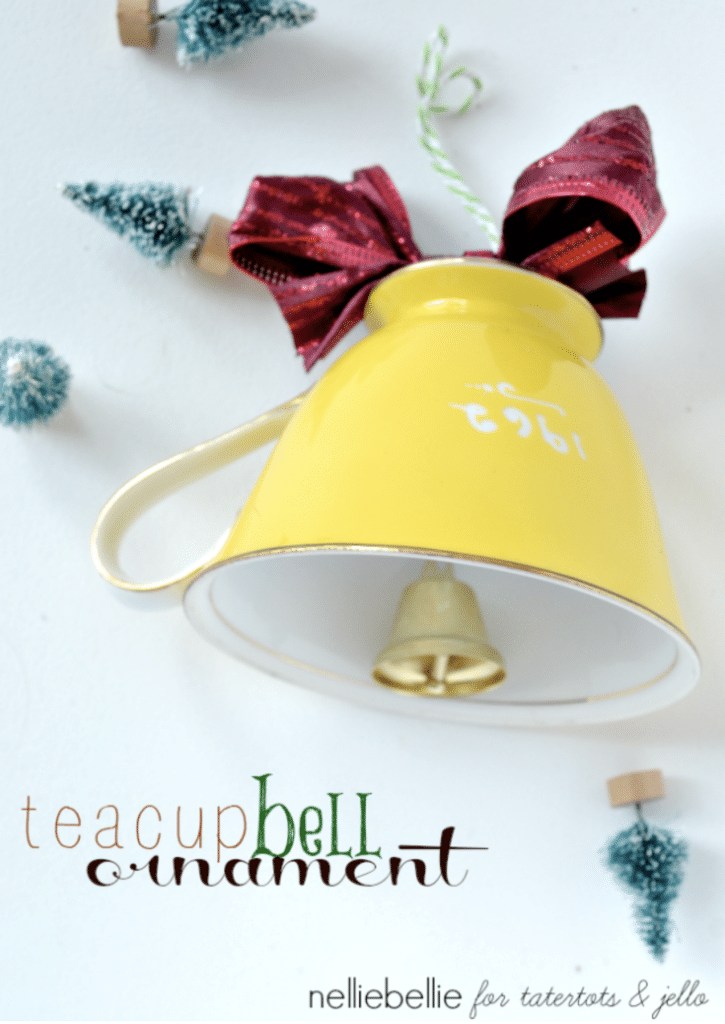 Turn a thrift store tea cup into the prettiest ornament. Perfect for a kitchen-themed tree, this DIY teacup bell ornament combines vintage charm with holiday spirit. It's a unique and budget-friendly way to add character to your Christmas decorations.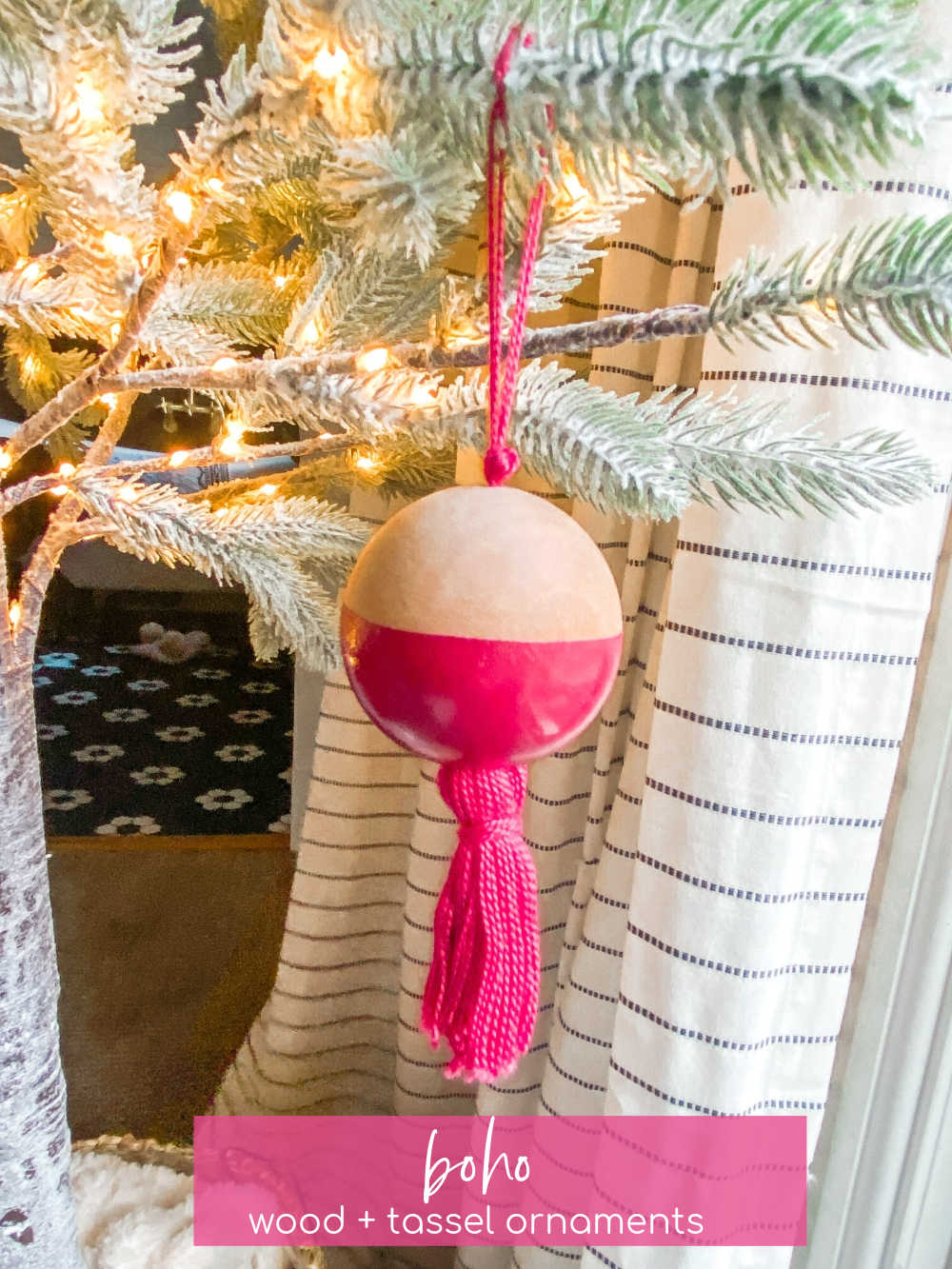 Embrace the rustic chic trend with these Crate and Barrel-inspired wood ball and tassel ornaments. Their simple yet stylish design makes them a versatile addition to any Christmas tree, blending seamlessly with various decor themes.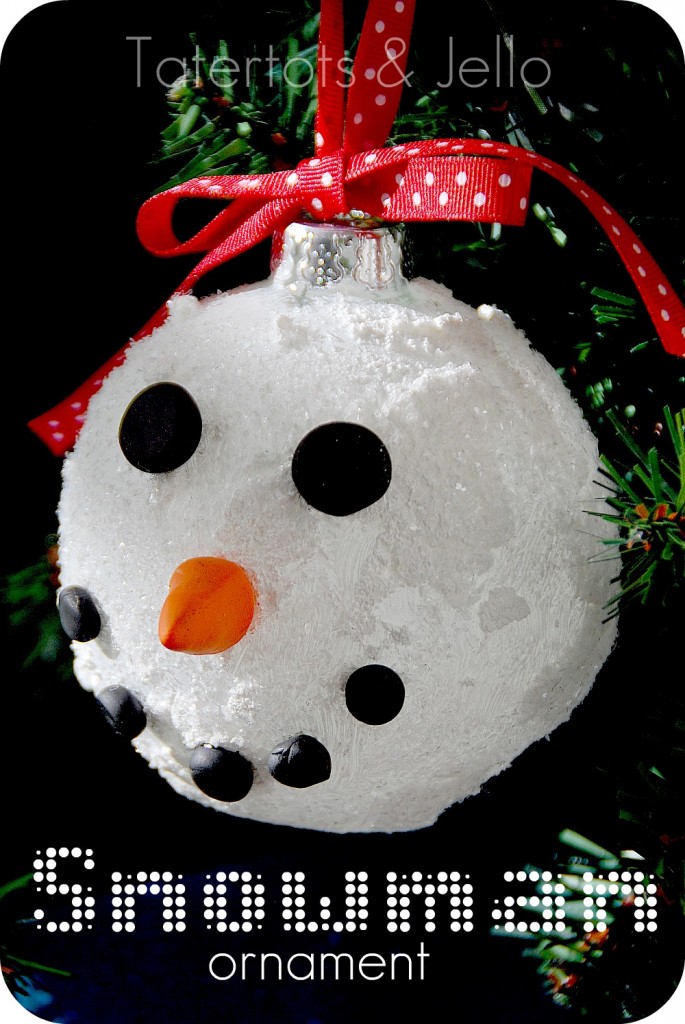 Keep the kids entertained with these adorable snowman ball ornaments. Using clay to sculpt the carrot nose, these ornaments add a touch of whimsy to your holiday decor. It's a perfect activity for a cozy family night by the fireplace.
Disco Ball Ornament Garland: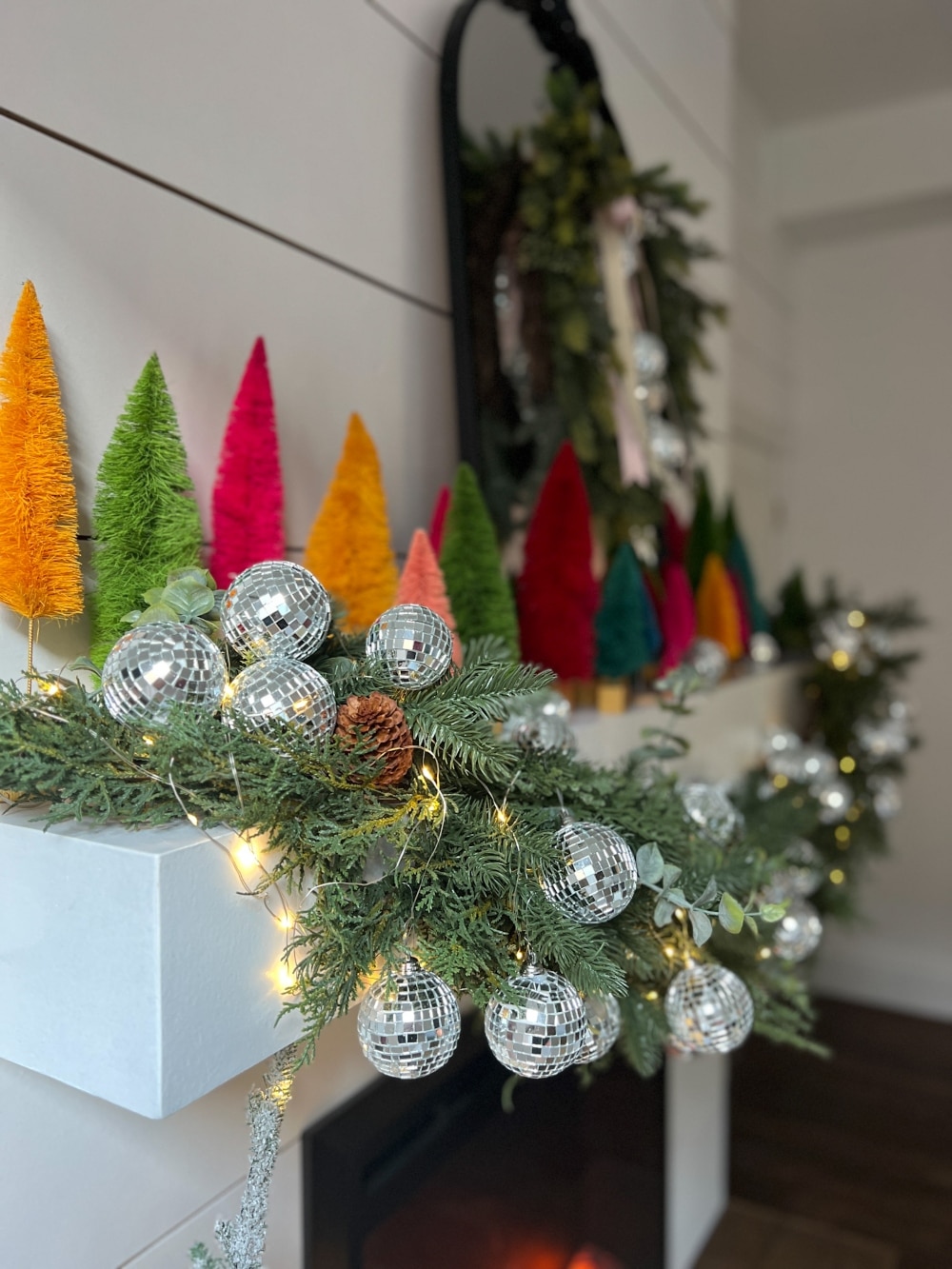 For those who love a bit of sparkle and glamour, the disco ball ornament garland is a must-try. Repurpose some disco balls into a dazzling garland that will turn your Christmas tree into the ultimate showstopper.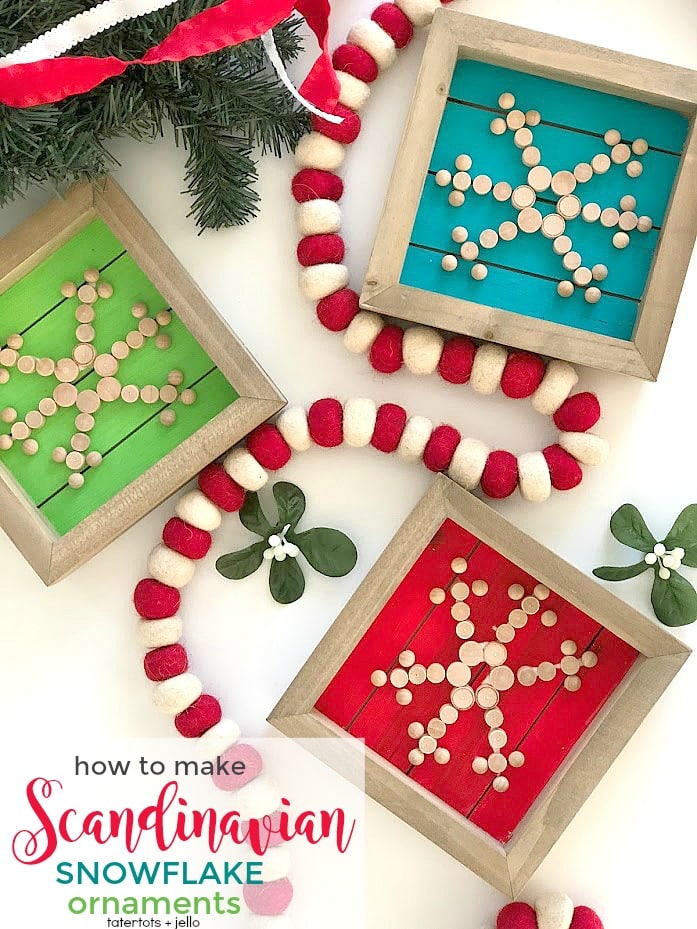 Capture the beauty of winter with these Scandinavian snowflake ornaments. Crafted from plain wood frames and small wood slices, these ornaments radiate a cozy, Nordic charm. Paint the background to match your color scheme and watch them transform your tree into a winter wonderland.
Let Your Creativity Shine
This year, let your creativity shine as bright as your Christmas lights. With a stunning Home Depot tree and a collection of handmade ornaments, you're sure to create a festive atmosphere that will be the talk of the town. So, gather your loved ones, put on your favorite holiday tunes, and let the Christmas decorating extravaganza begin!
Welcome Home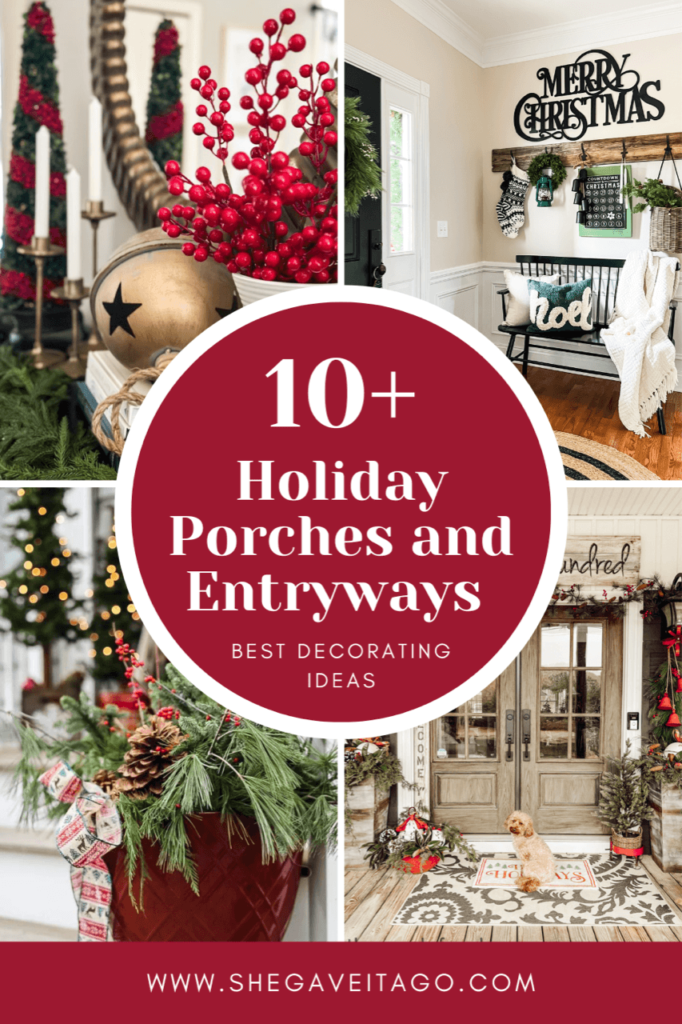 Which idea is YOUR favorite?
Let us know in the comments!
xoxo