This post is brought to you by Michaels.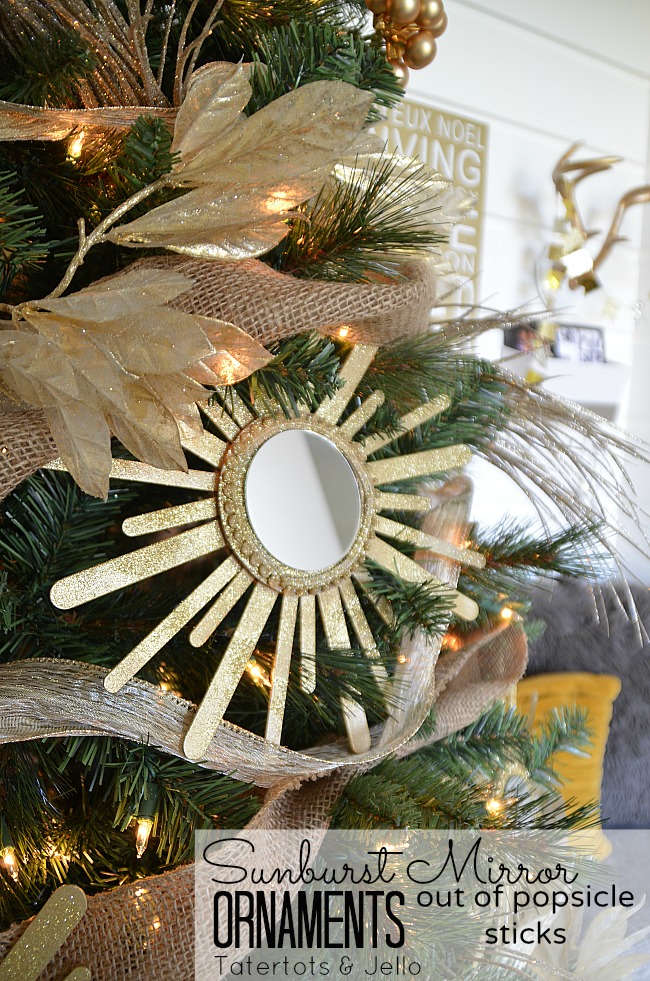 I had such a fun time creating my Sunburst Mirror Holiday Tree.
Thanks Michaels for the gift card to create this tree. I know Sunburst Mirrors have been so popular lately — I thought it would be fun to create a Sunburst Mirror Ornament. I went over to Michaels wood section and found their huge selection of different sizes of popsicles sticks – perfect!!
I bought a few sizes of popsicle sticks, and some small mirrors, some small pom pom ribbon, coasters, glitter and glue. Then I went home to figure it all out.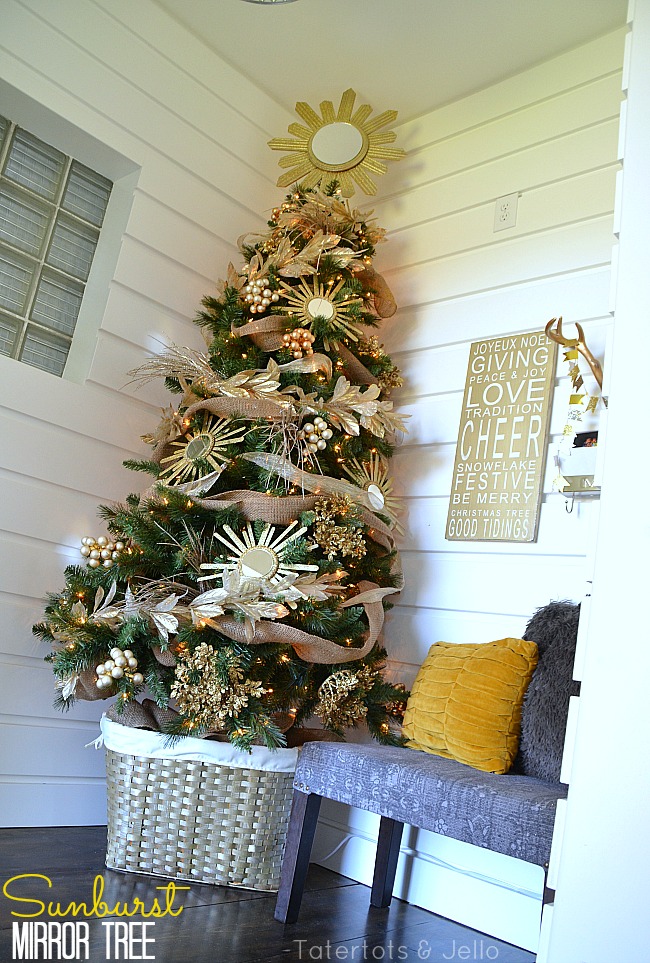 Here's how I made the DIY Popsicle Stick Sunburst Mirror Ornaments!
Supplies:
Three different sizes of popsicle sticks
Glue Gun
Small round mirrors
Pom pom ribbon
Coasters (2 per ornament)
Gold Spray Paint
Glitter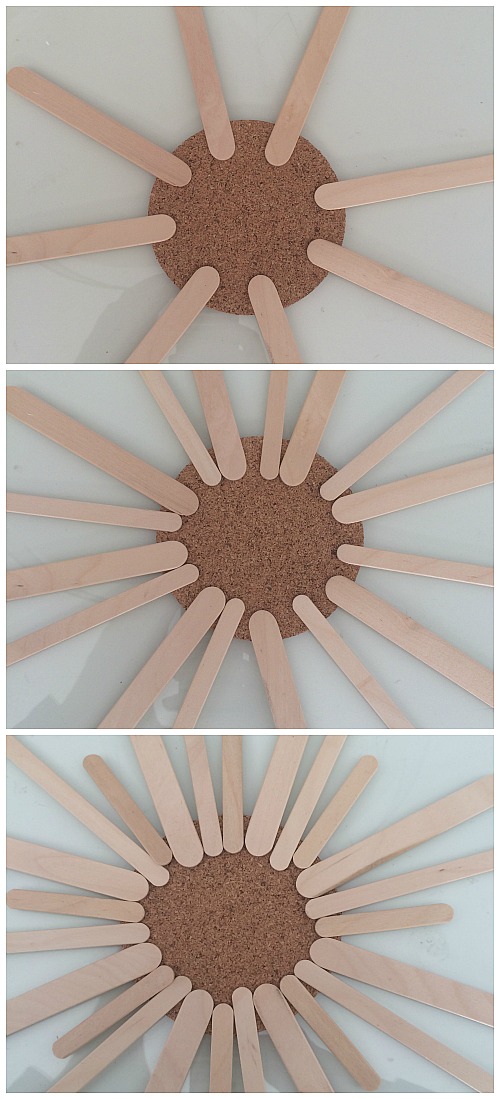 Directions:
Lay one coaster out and then add the three different sizes of popsicle sticks. I started with one size and laid 8 of them out evenly and then filled in the gaps with the other sizes.
Once the sticks are all arranged, hot glue them onto the bottom coaster.
Then add a layer of hot glue over the top of the popsicle sticks and lay another coaster on top of the sticks, lining up the two coasters.
Then hot glue a length of pom pom ribbon around the edge of the outside.
Spray paint the whole ornament with gold spray paint and sprinkle some glitter on top of the ornament while the paint is still wet.
The last thing is to hot glue the round mirror into the middle of the ornament.
To hang the ornament to you can glue a little loop of ribbon to the back if you want. I just placed the ornaments in the tree between the branches and they are big enough that the branches hold them in place.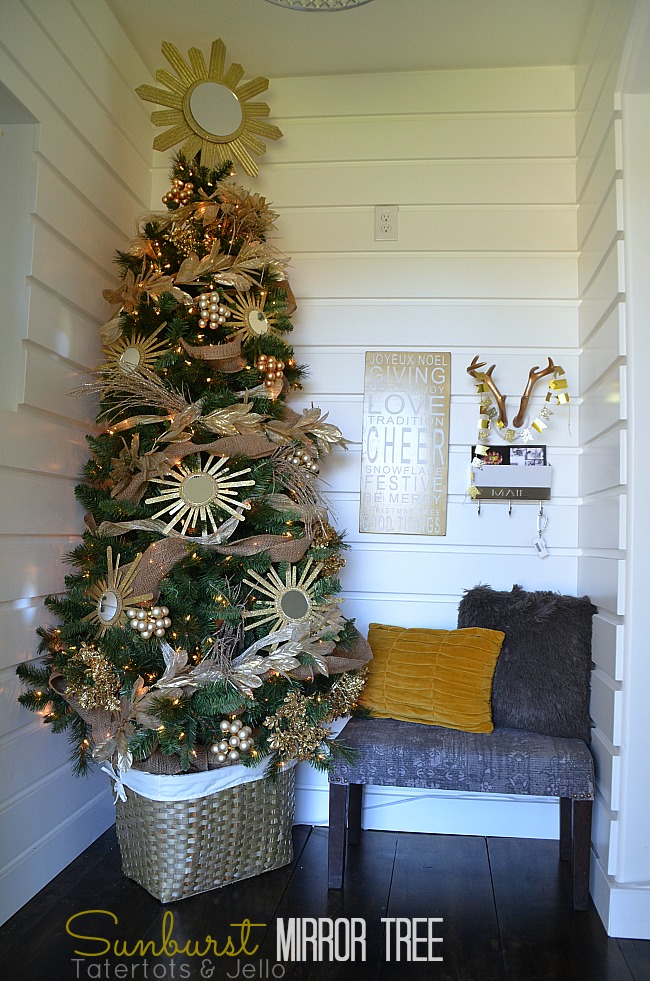 I love the way the light reflects in the mirrors. It's so pretty with the tree all lit up! You can see more about my tree and little entryway drop zone on my Tree Reveal Post.
And have you seen all of the other amazing trees that bloggers have created?? Head over to Michael's Facebook Page to see them all. There are so many ideas — inspiration for YOUR Christmas tree this year!
Thanks for stopping by!!
xoxox

This post was sponsored by Michaels; however, the opinions, instructions and project are all mine. See my disclosures.