5-Minute Boho Tassel Ornaments. DIY Ornaments don't have to be complicated or expensive. All you need is yarn and beads!
DIY Boho Tassel Ornaments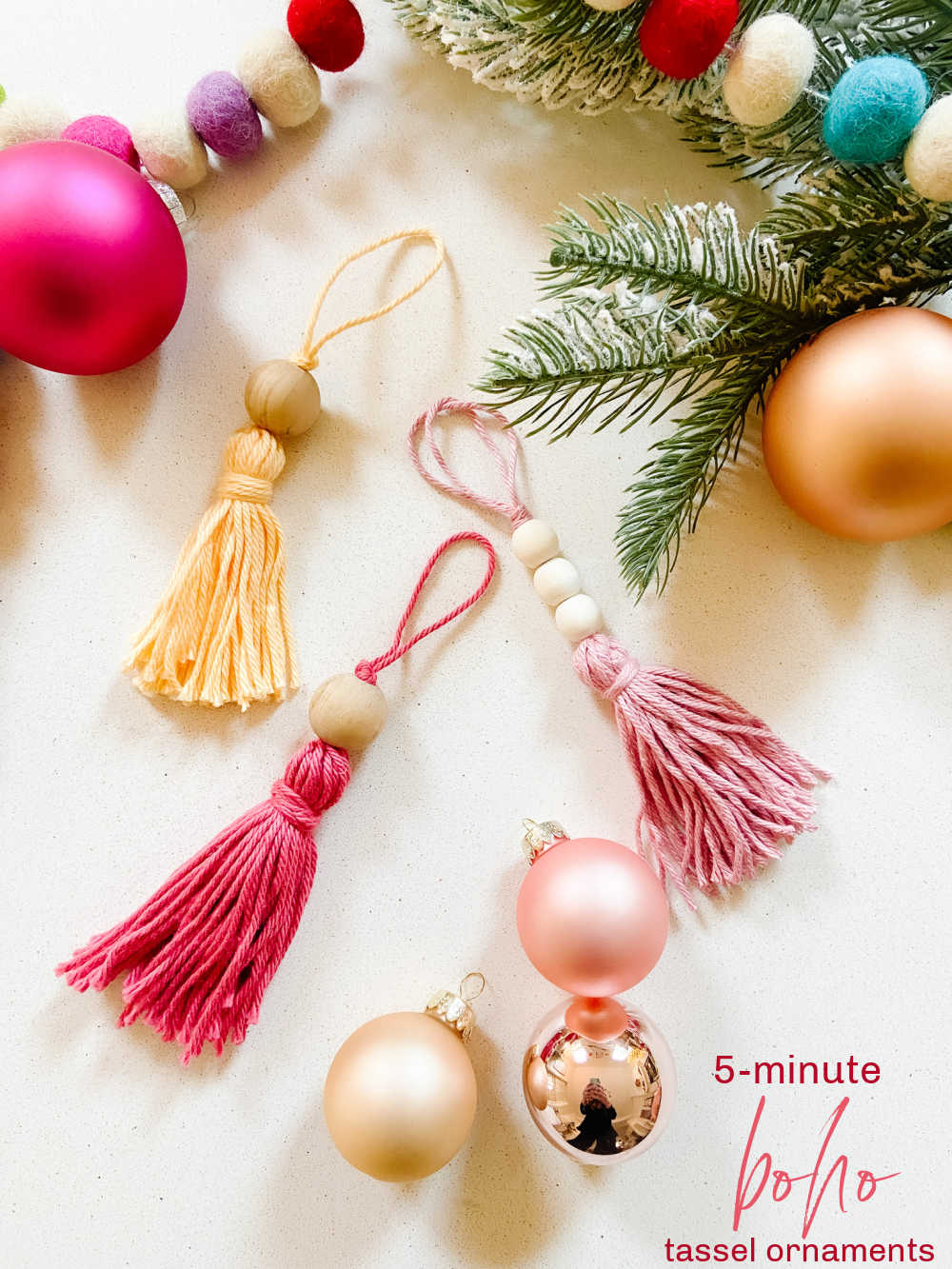 I love the hygge feel of boho decor. Warm woods and cozy textures are so soothing. I wanted to make some hygge ornaments for our tree this year and decided to make some yarn tassels, I added wood beads and I love the boho vibe! These boho tassel ornaments looks so pretty paired with the Crate and Barrel-Inspired Bead and Tassel Ornaments I shared this year!
5-Minute Ornaments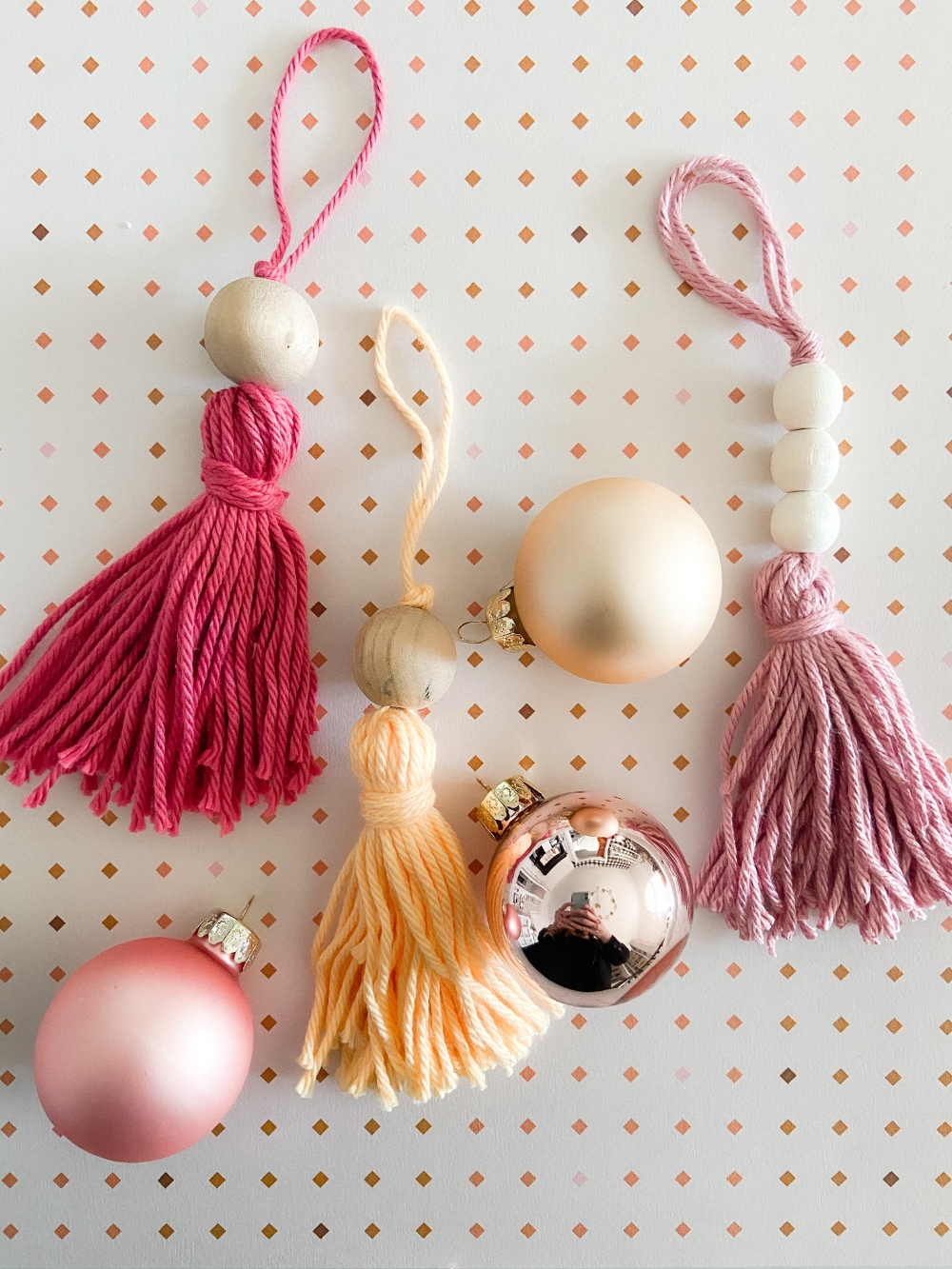 This is such a fast and easy ornament to make! Gather your kids and have them help! You can make these ornaments in minutes!
Choose Colors that Match Your Home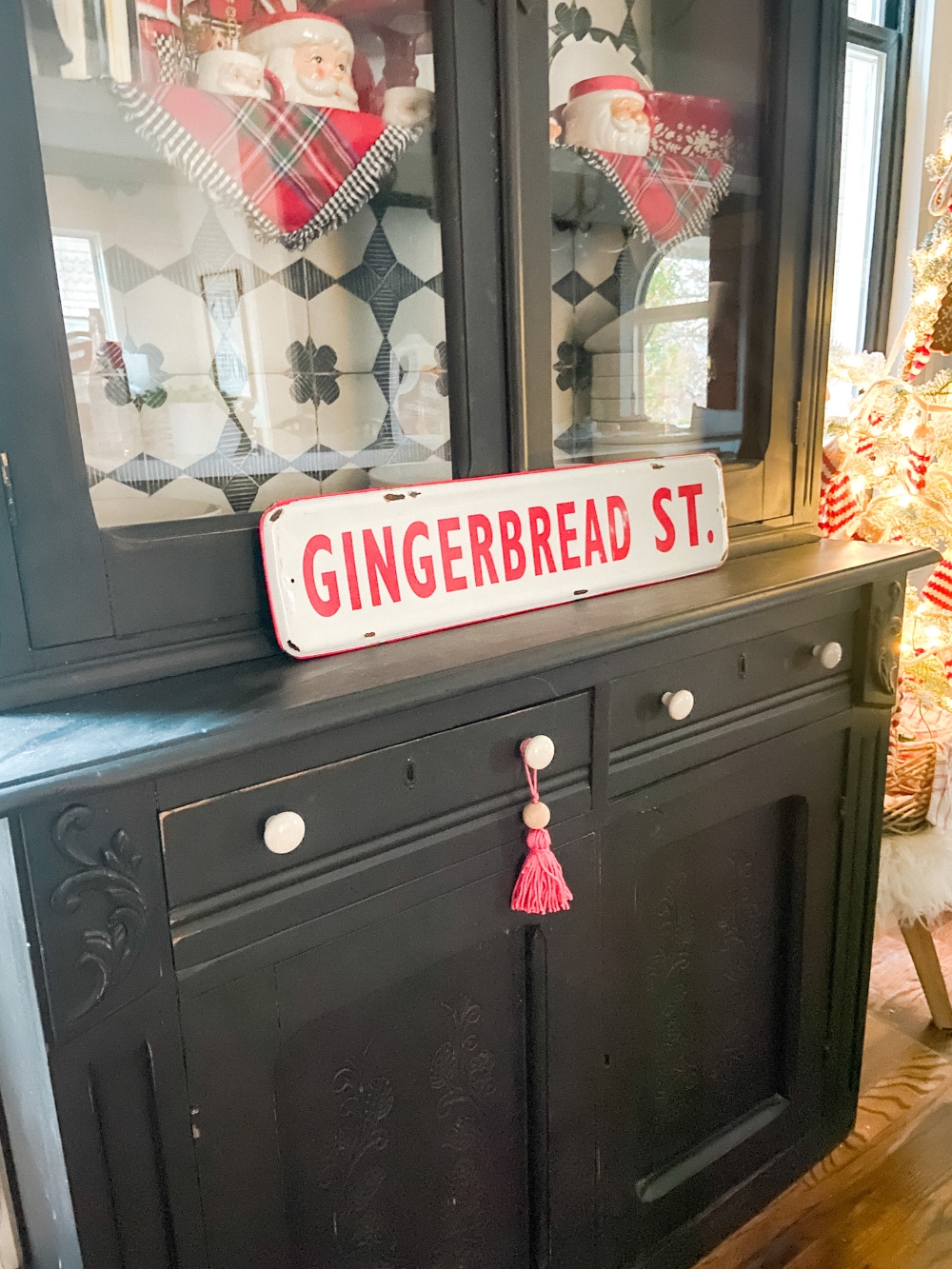 The best part about this project is that you can customize them to your decor. If you like COLORFUL, use bright colorful yarn. If you love neutrals, use white yarn!
How to Make Boho Tassel Ornaments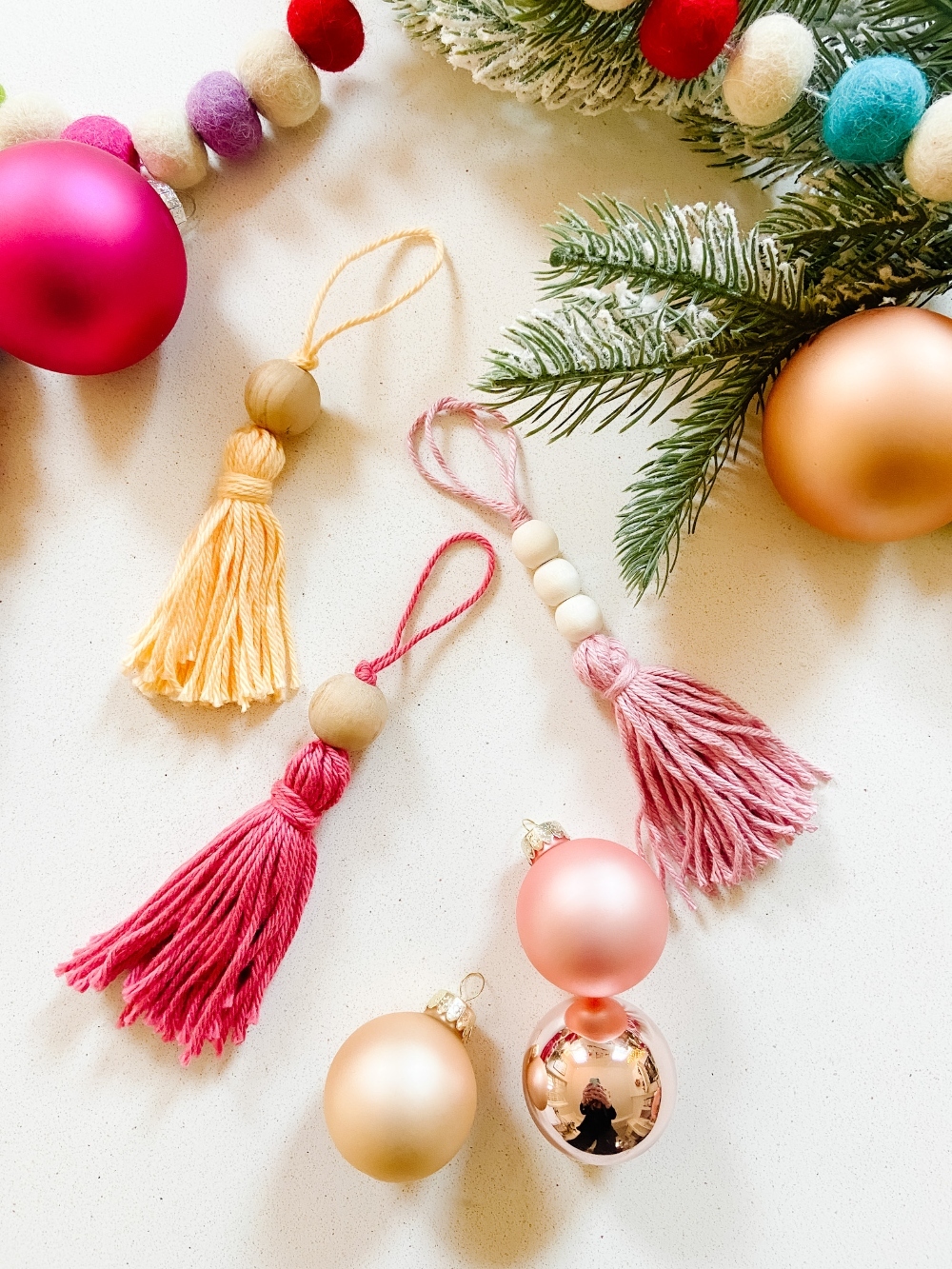 Boho Tassel Ornament Supplies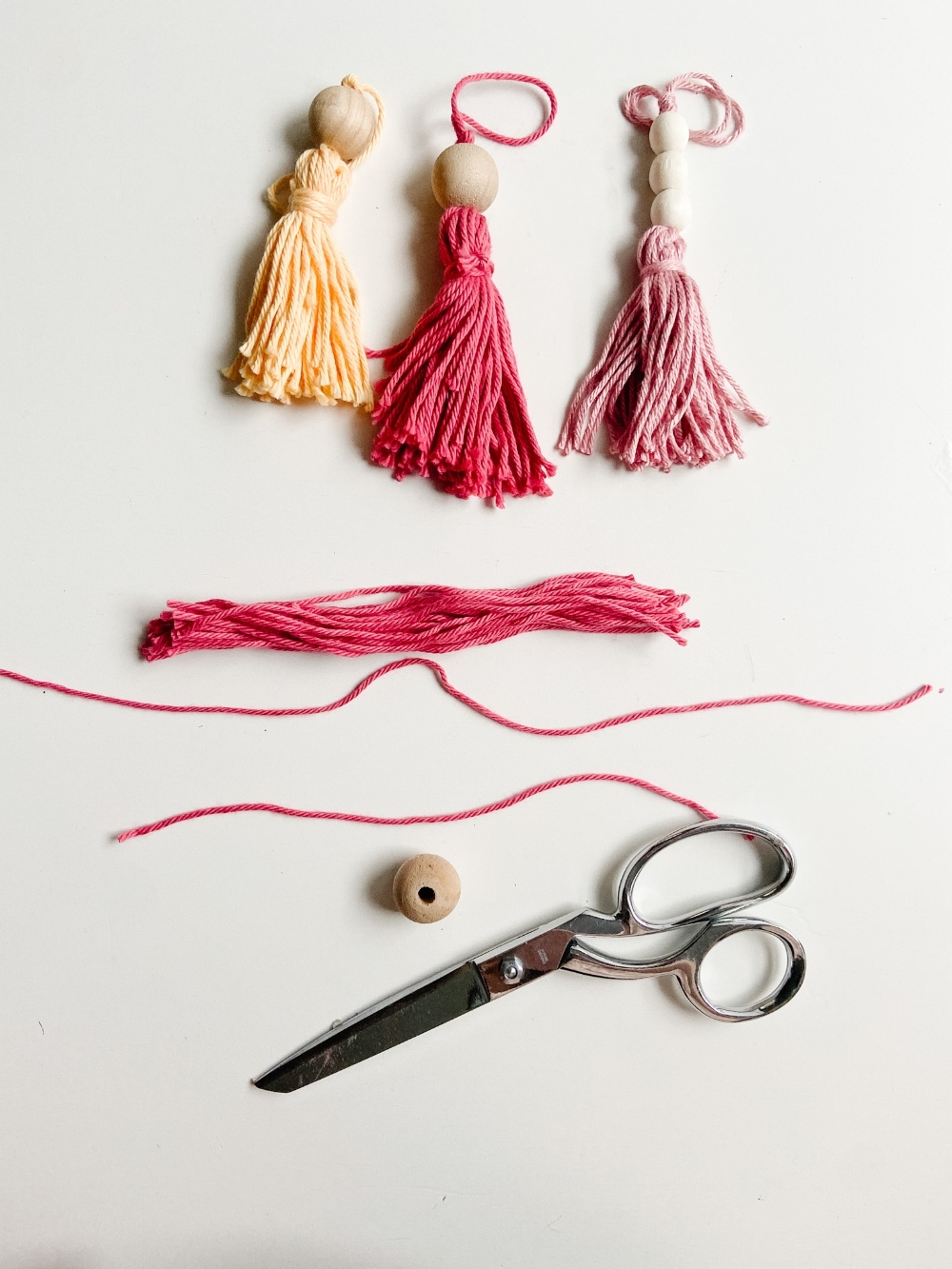 Yarn — 1 20-inch strand. 1 10-inch strand, 30 10-inch strands
Bead
Make a Loop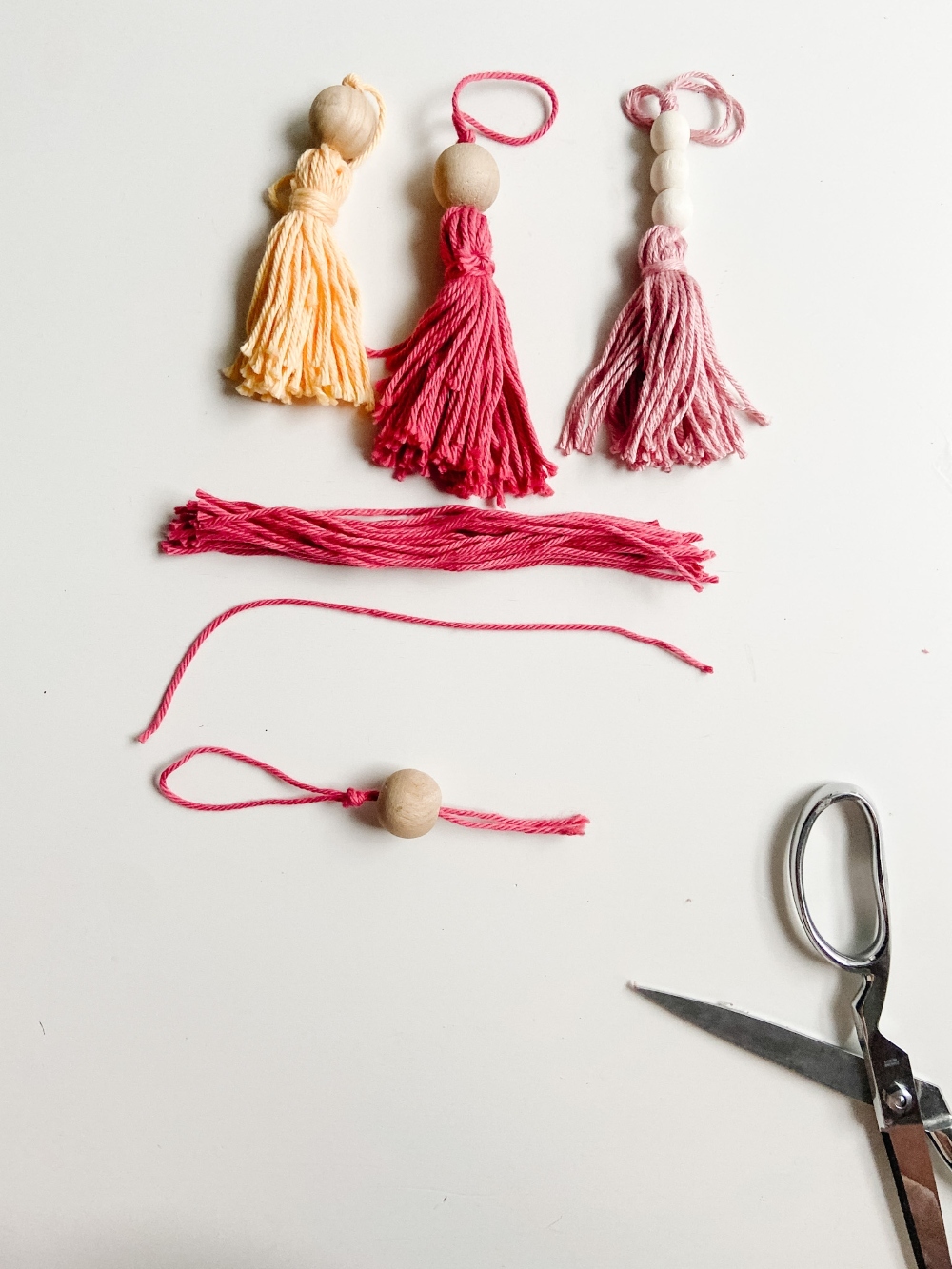 Take one of the 20-inch strands and make a loop in the center. Double knot it.
Thread the Bead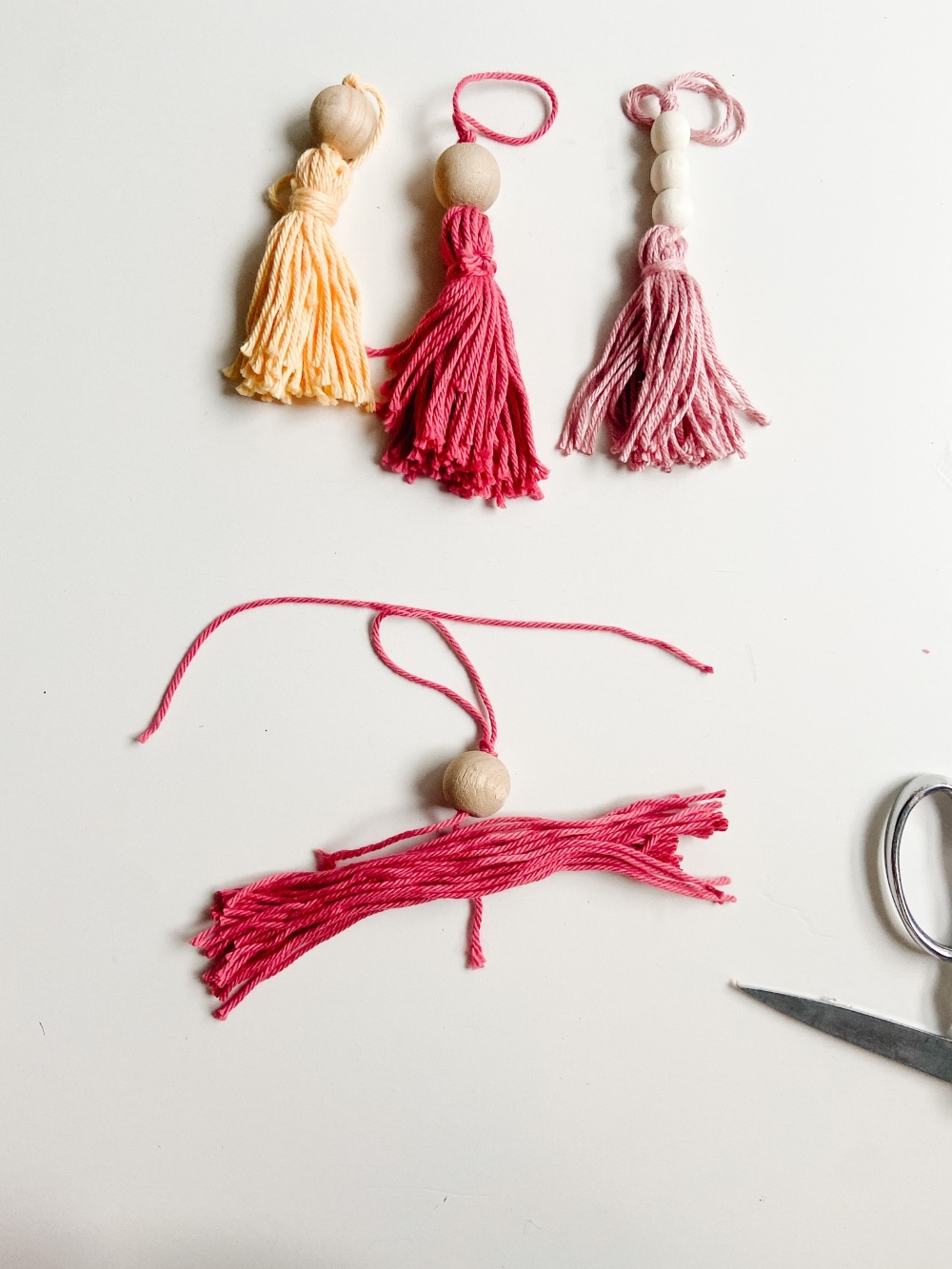 Thread the ends of the two ends through the bead.
Place the bundle of 10 10-inch strands over one of the ends of the strand tails.
Make a Knot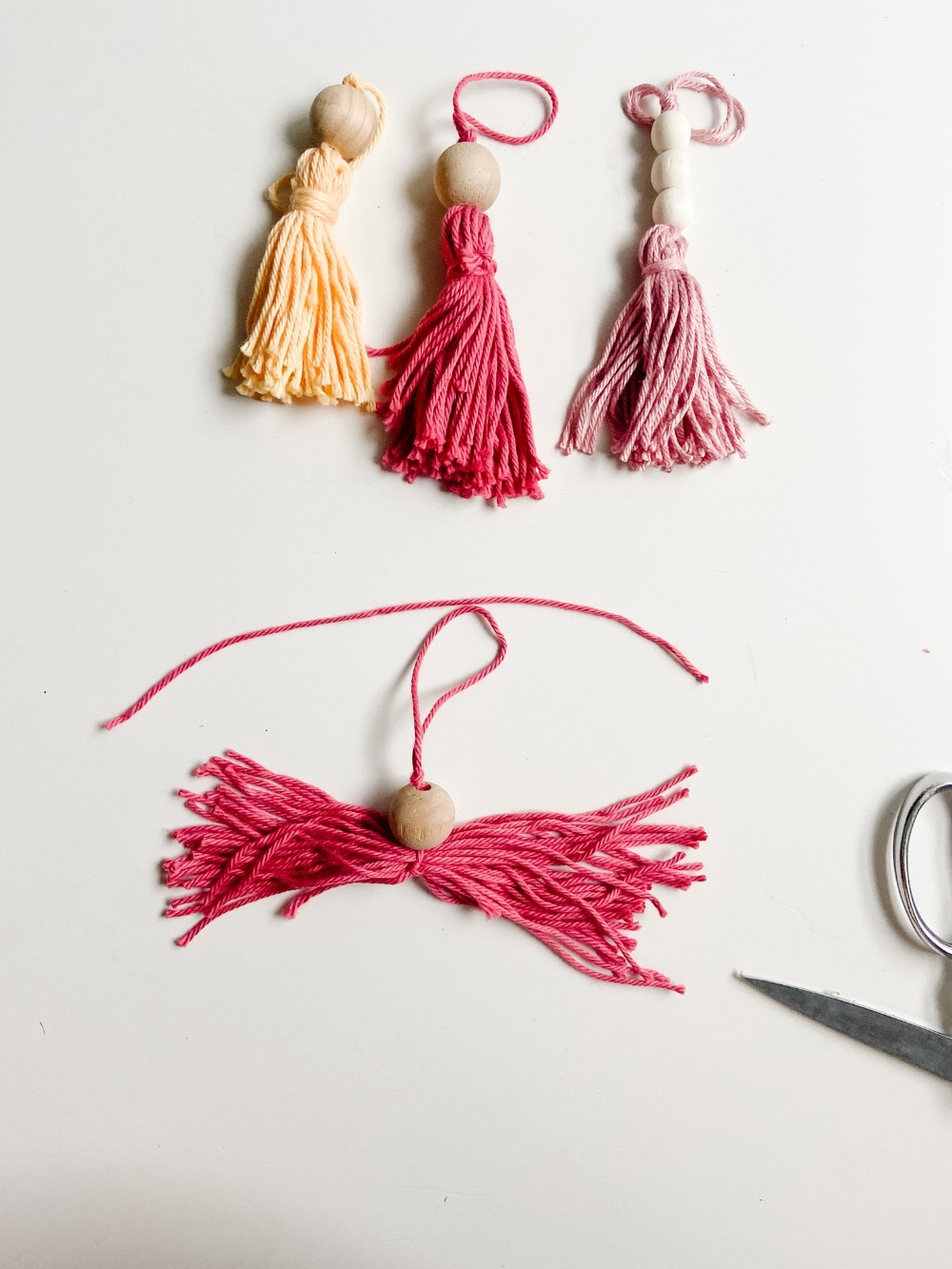 Make a knot in the middle of the 10-inch strands.
Fold the Strands in Half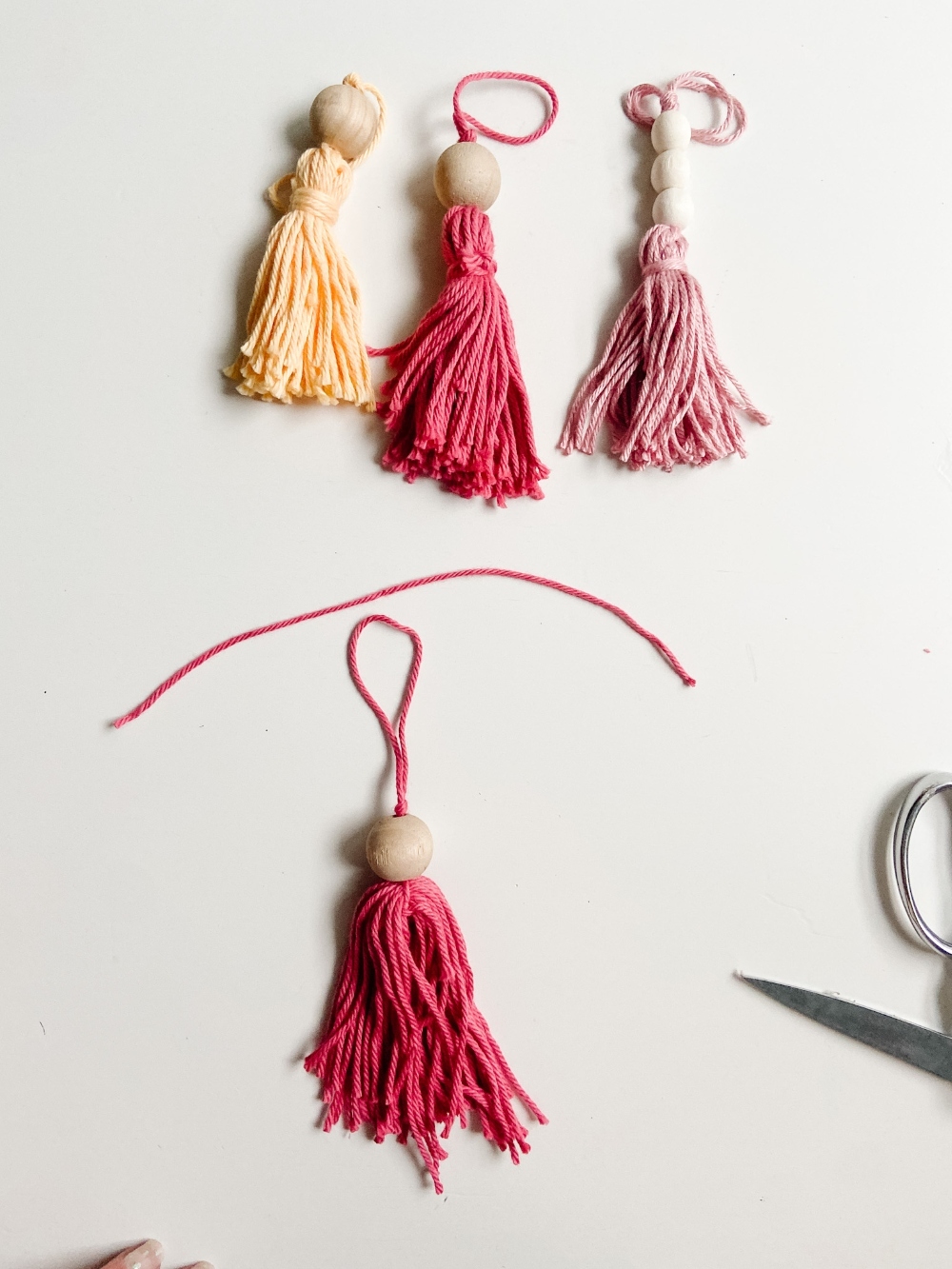 Smooth the strands down over the knot.
Tie the Tassel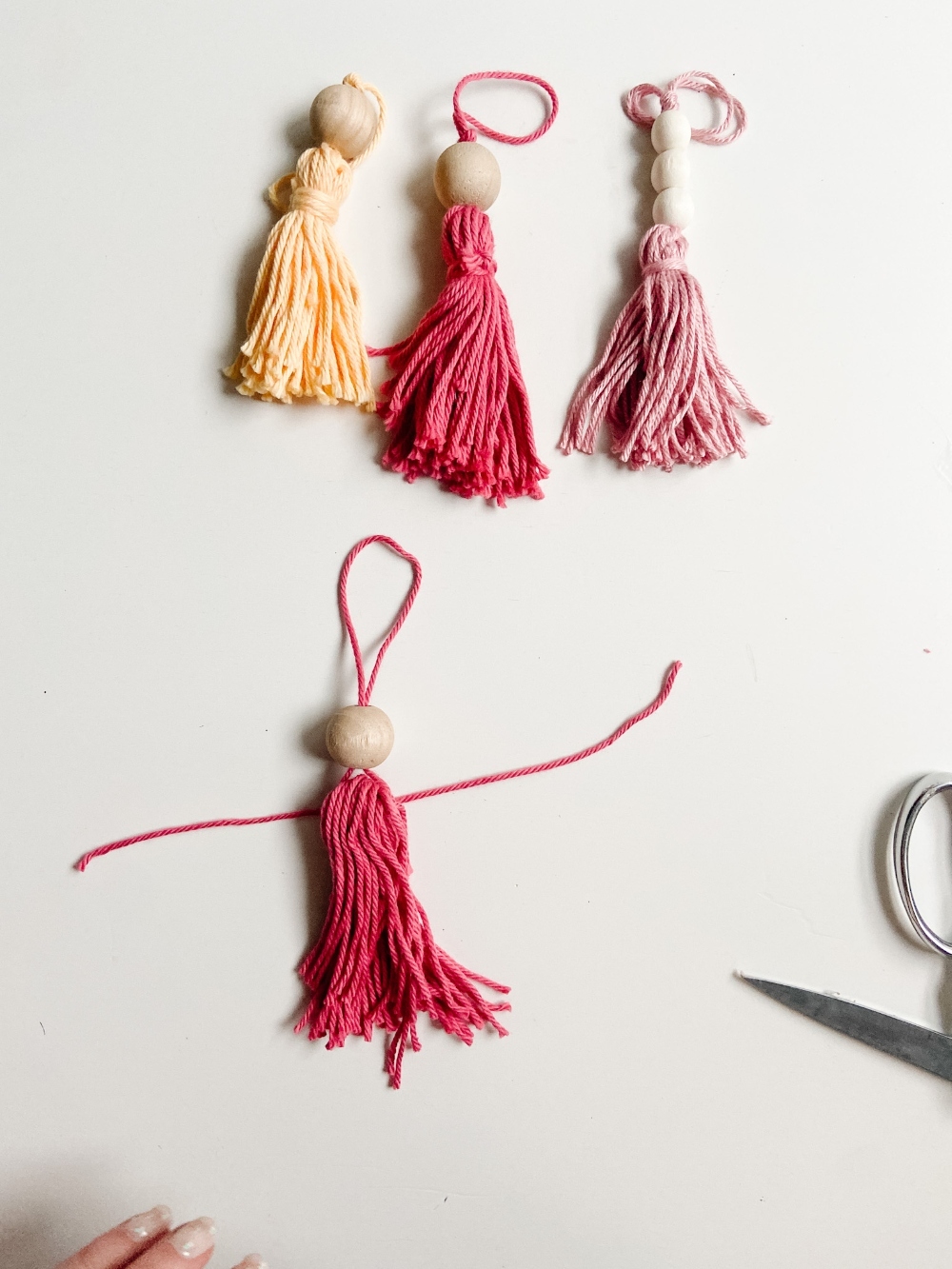 Place the tied ends over the 10-inch strand. Tie the strand to make the head of the tassel. Wrap the ends around the head of the tassel and make another knot.
Cut the Ends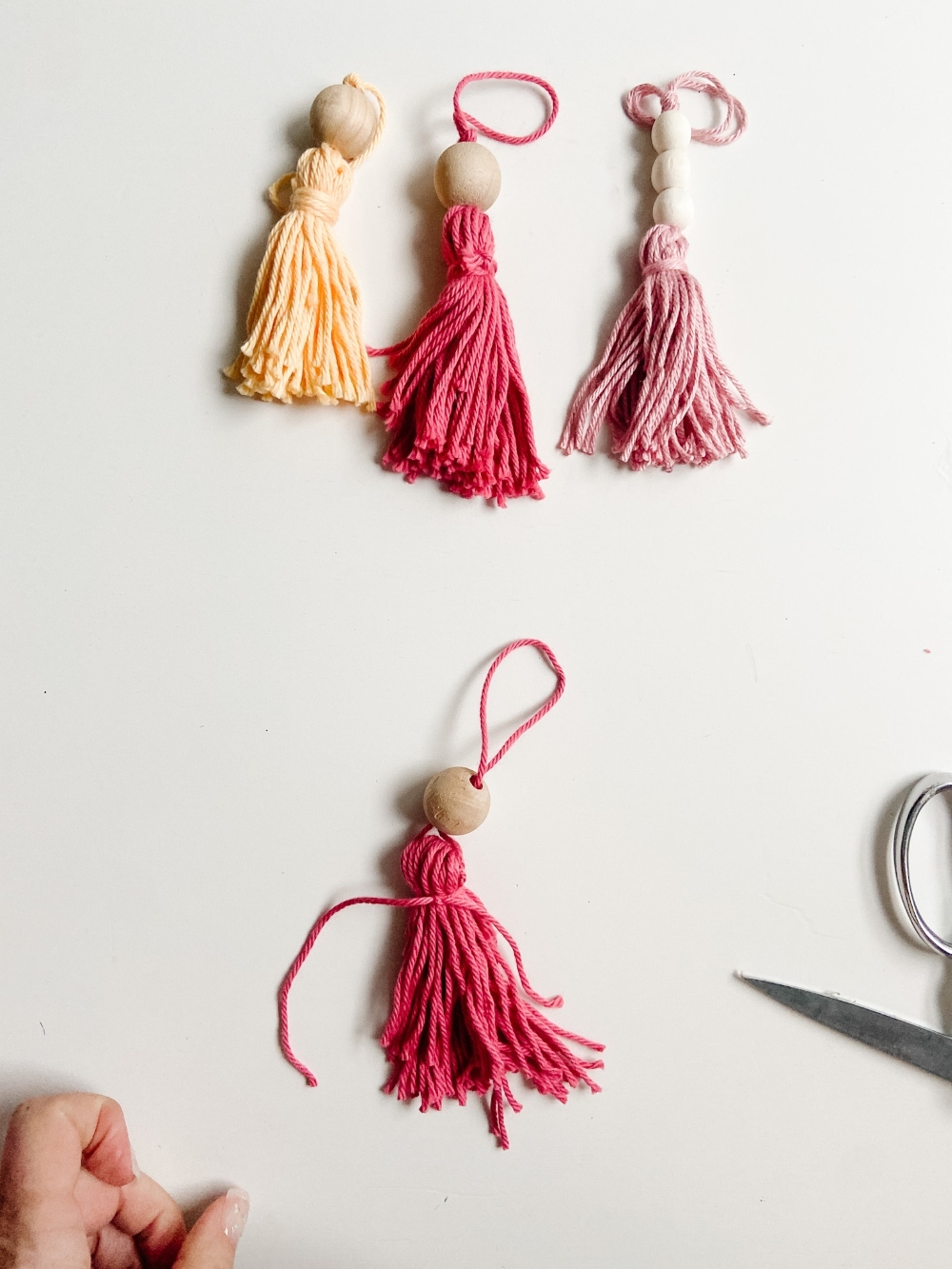 Trim the ends of the knot.
Trim the Tassel Ends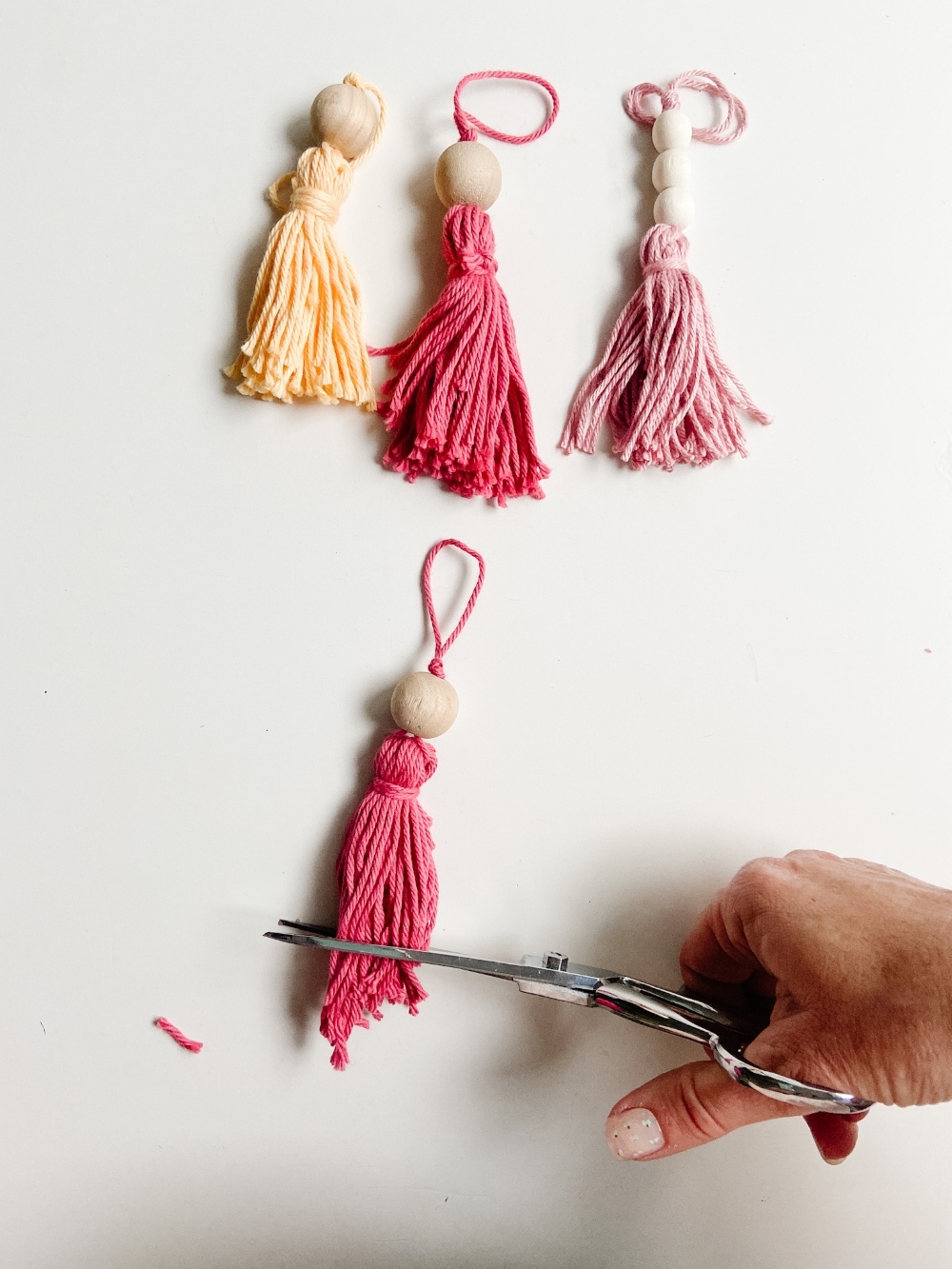 Use scissors to trim the tassel ends straight.
Enjoy Your New Tassel Ornament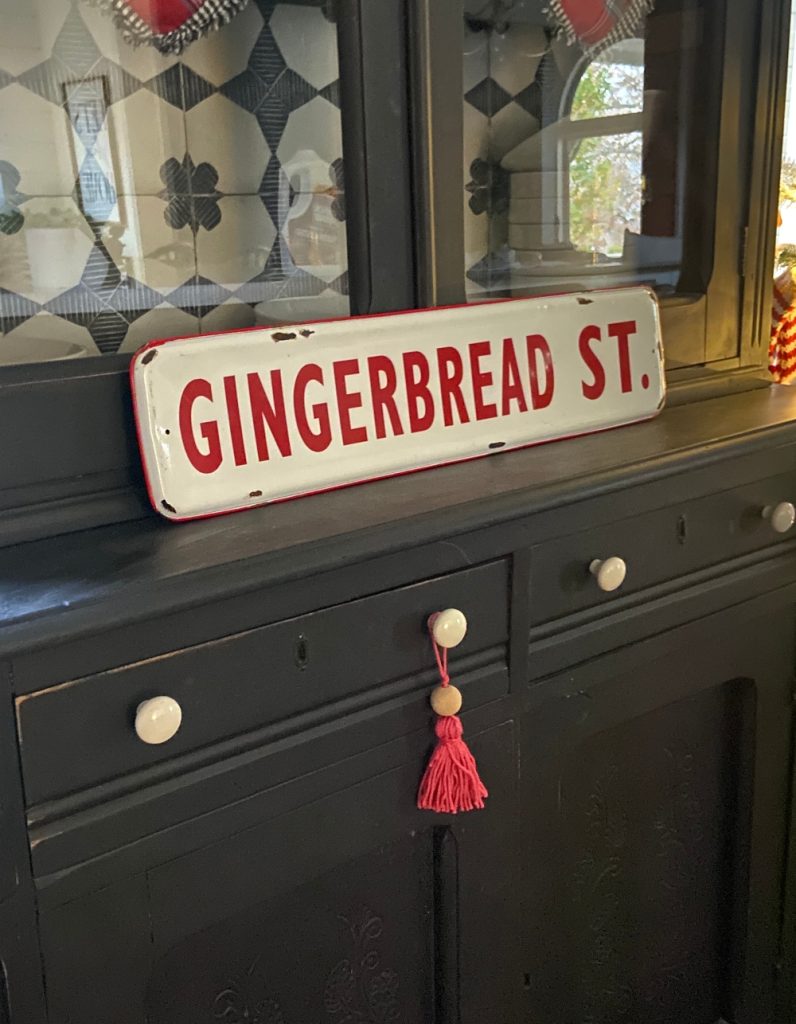 Hang it up and enjoy!
Look at These Amazing Ornament DIYs from Some Very Talented Bloggers
DIY Christmas Ornament – Cottagecore Mushrooms For Your Tree
Want to make a unique DIY Christmas ornament this year? These Cottagecore inspired mushrooms are adorable and so easy to make! Let me show you how.
These cute DIY Fabric Ornament Balls are perfect for a Christmas tree. Simply glue felt circles to the ornaments so there is no sewing required.
Easy DIY for Pink Christmas Ornaments
I just made these pink Christmas ornaments to add to my new collection of pink Christmas decor. Look how easy these are to make with alcohol ink!
How to Make a Monogrammed Ornament
Why not host an ornament-making party for family and friends. Make this simple and easy monogrammed ornament in under five minutes.
More DIY Ornaments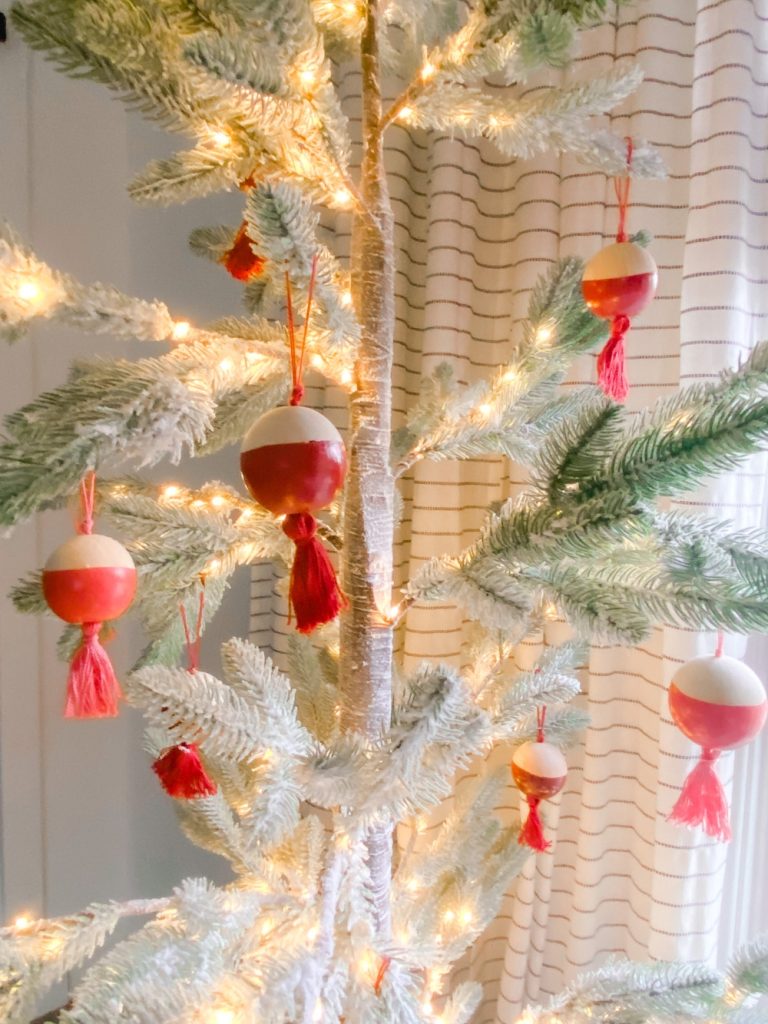 Wood andBead Tassel Ornaments
I found some beautiful ornaments at Crate and Barrel and decided to make a copycat version!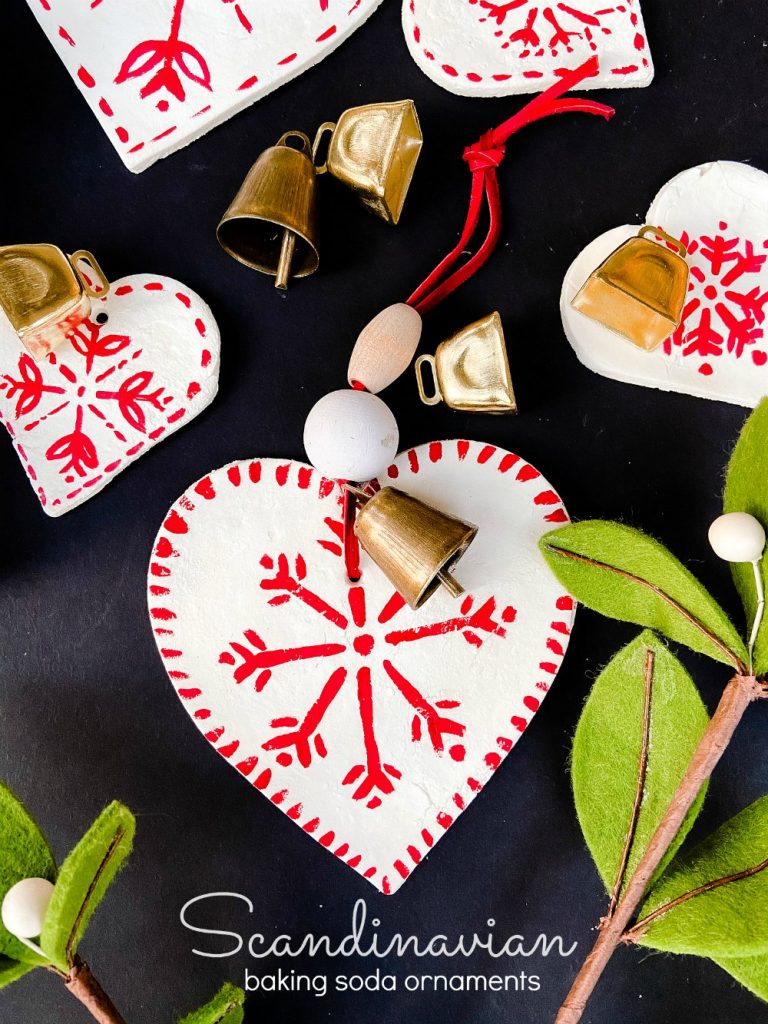 Baking Soda Ornaments
You prbably already have the ingredients for these baking soda ornaments in your pantry!
Scandinavian Wood Ornaments
One of my favorite ornaments!
Which ornament do YOU want to make first?
xoxo