Easy Christmas Ideas. Make your home merry and bright with these easy and festive holiday ideas!
Easy Christmas Ideas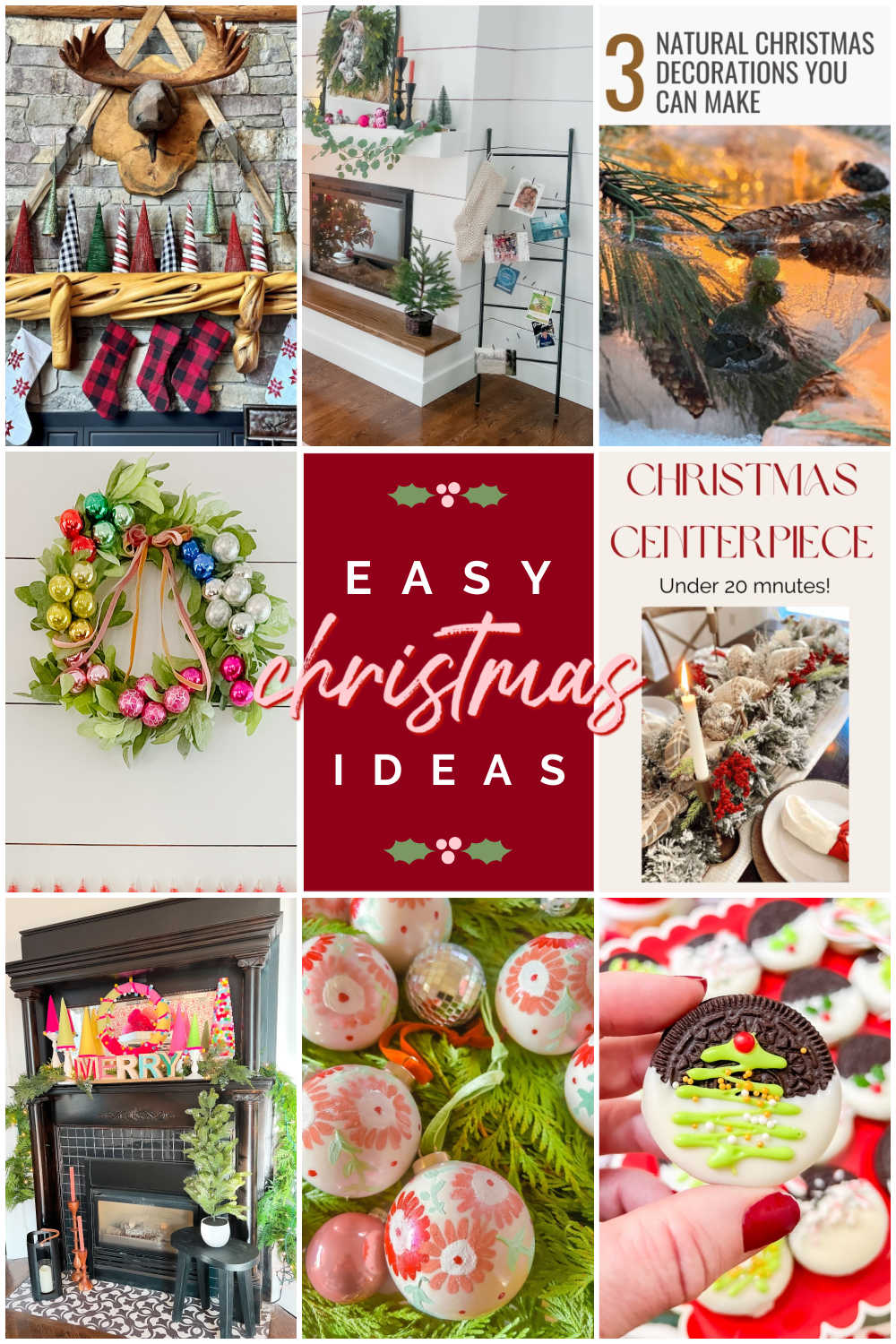 Hi friends! Can you believe that Christmas in is just a couple weeks? I love this time of year. It's so fun creating easy ideas to bring the holiday spirit into your home! Here are some ideas to help you enjoy the feeling of Christmas fully!
New Projects
This week I shared a few really fun ideas!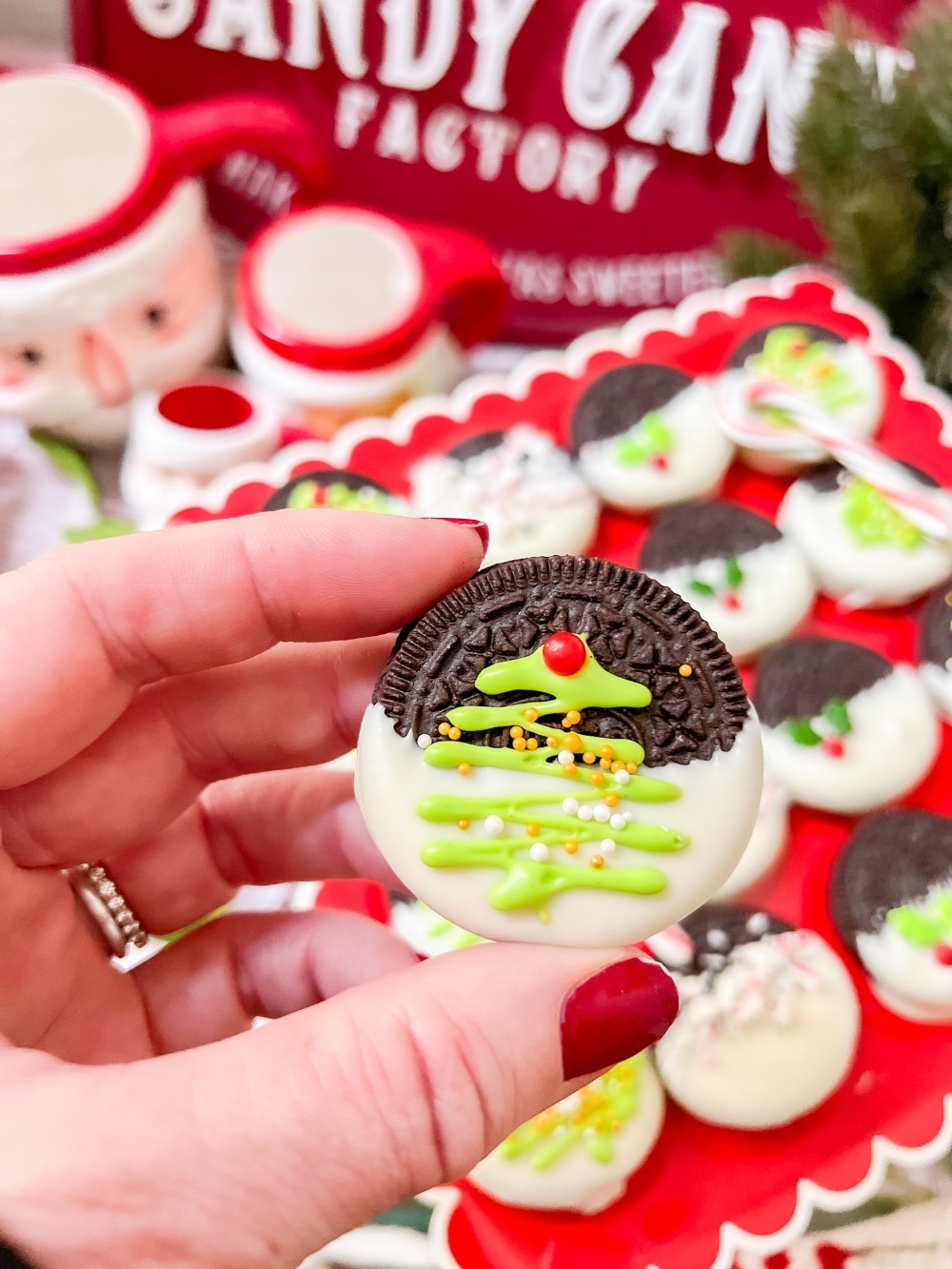 These dipped Oreo cookies are so fun to make with the kids! I shared three different designs you can make but it would be fun to have a few different colors of frosting and sprinkles and see what your kids create!!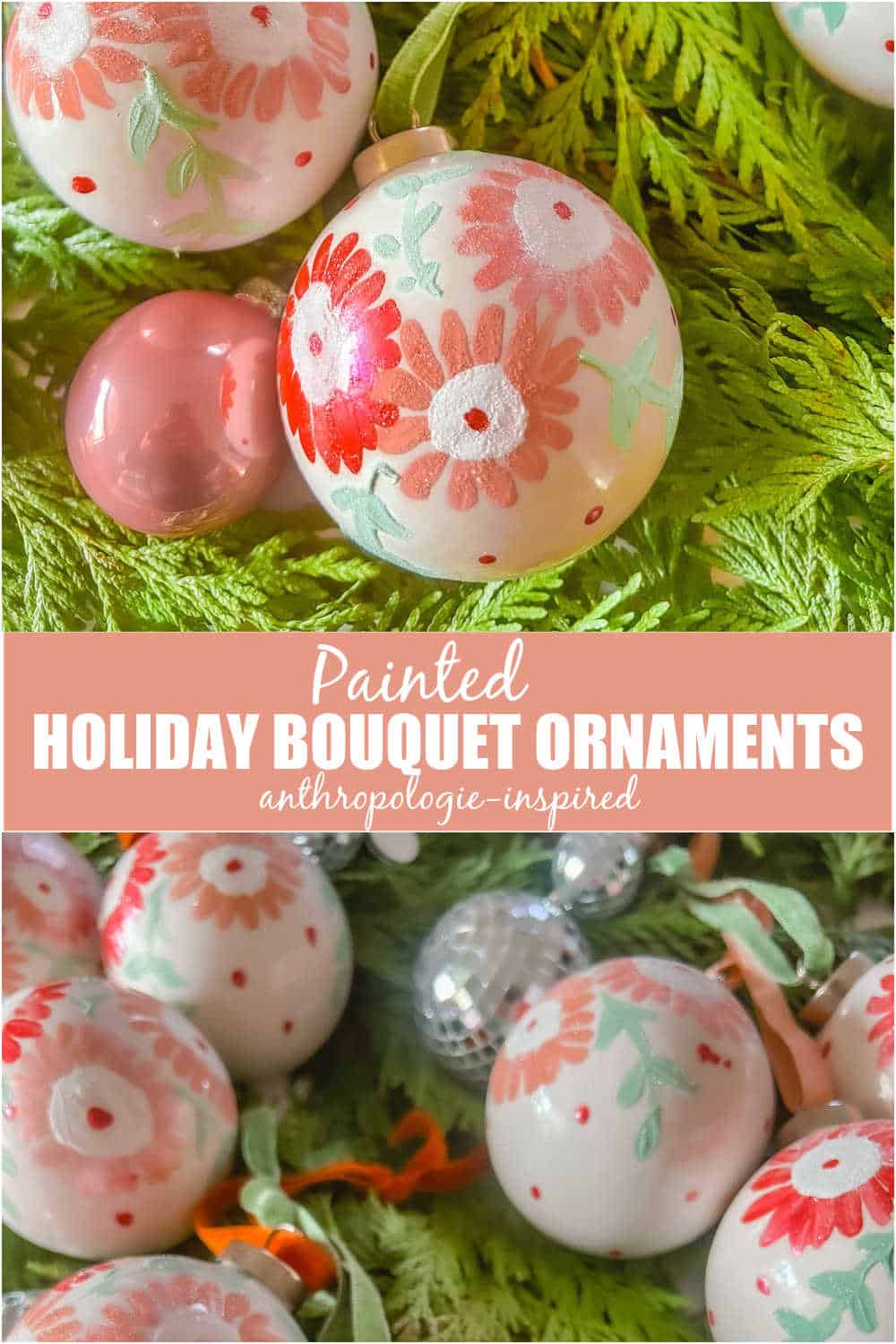 I wanted to create some sweet ornaments to go with my pink ornaments on my tree. I found some painted flower ornaments on Anthropologie's website. And since I had all of the supplies to make them, I created 10 ornaments for FREE instead of spending about $150 on ornaments. I love that they don't have to be perfect so anyone can make them. I have all of the supplies, steps and directions on this post.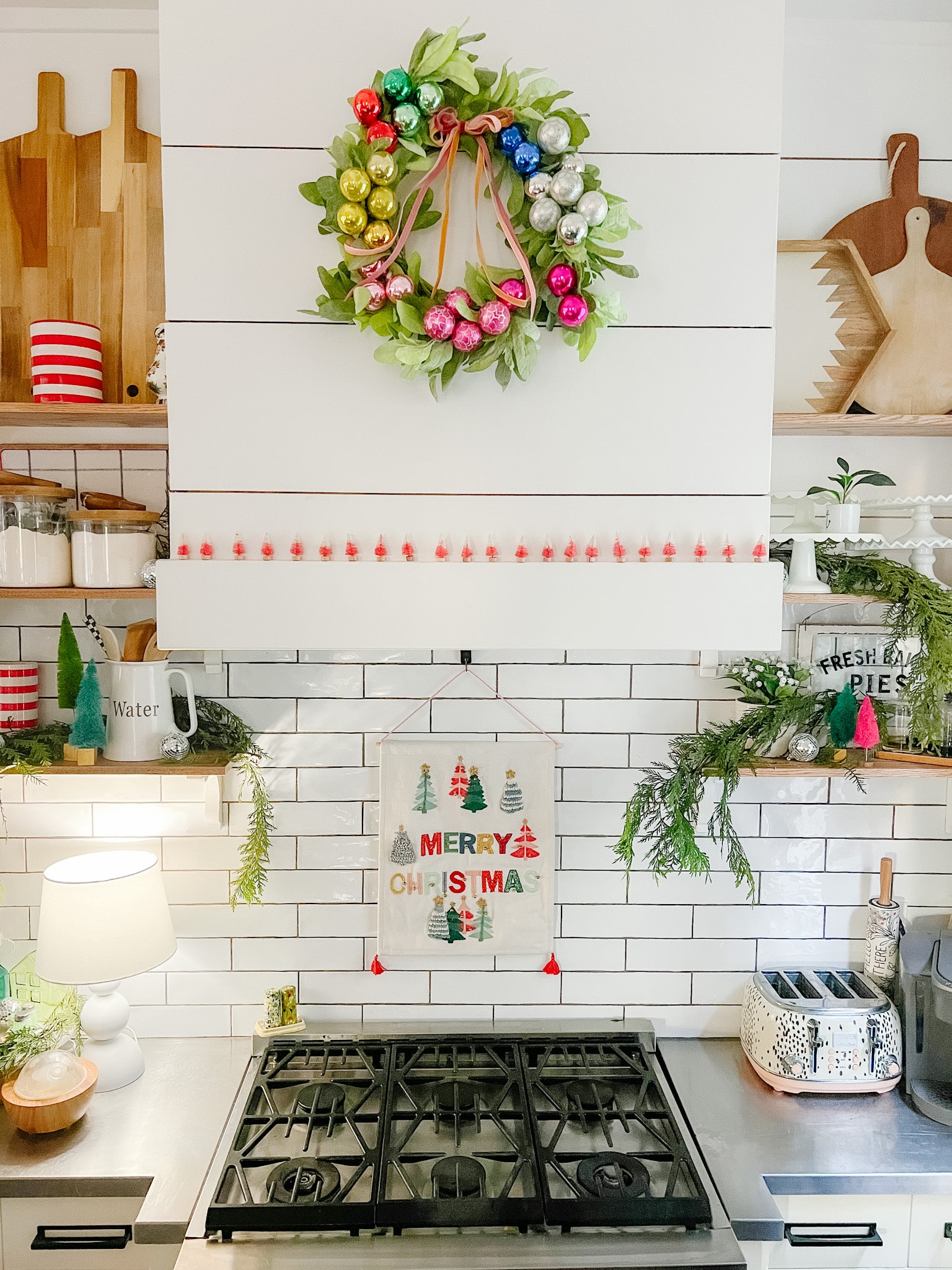 I partnered with KSL Classifieds to share this fun holiday decor project using vintage ornaments. 🎄🎄🎄
I love using the KSL Classifieds app to search for unique treasures. Their new, secure Messages feature makes buying and selling items so fast and easy! 🎄
I searched for "vintage ornaments" and found this beautiful lot of 50's ornaments. When I picked them up from the seller, she told me that they were her husband's grandmother's ornaments. I can only imagine all of the holiday memories these ornaments have seen! I shared my plans with her of using them to make an ornament wreath and she loved the idea that these ornaments will be treasured for decades to come. 🎄
How to Make a Vintage Ornament Wreath:
🎄1. Find a set of vintage ornaments on KSL Classifieds
🎄2. Use a pretty layering wreath. (The one I used is from my friend Laura at www.roundwreath.com )
🎄3. Lay the ornaments out on the wreath to see how you want to arrange them.
🎄4. Once you have the placement you want, use wire or hot glue to attach the ornaments to the wreath.
🎄5. Add a bow at the top.
🎄6. Hang up and enjoy your one-of-a-kind wreath!
Download the KSL Classifieds app to find unique decor for the holidays AND sell items you no longer need to make some extra cash for your holiday gift budget!! 🎄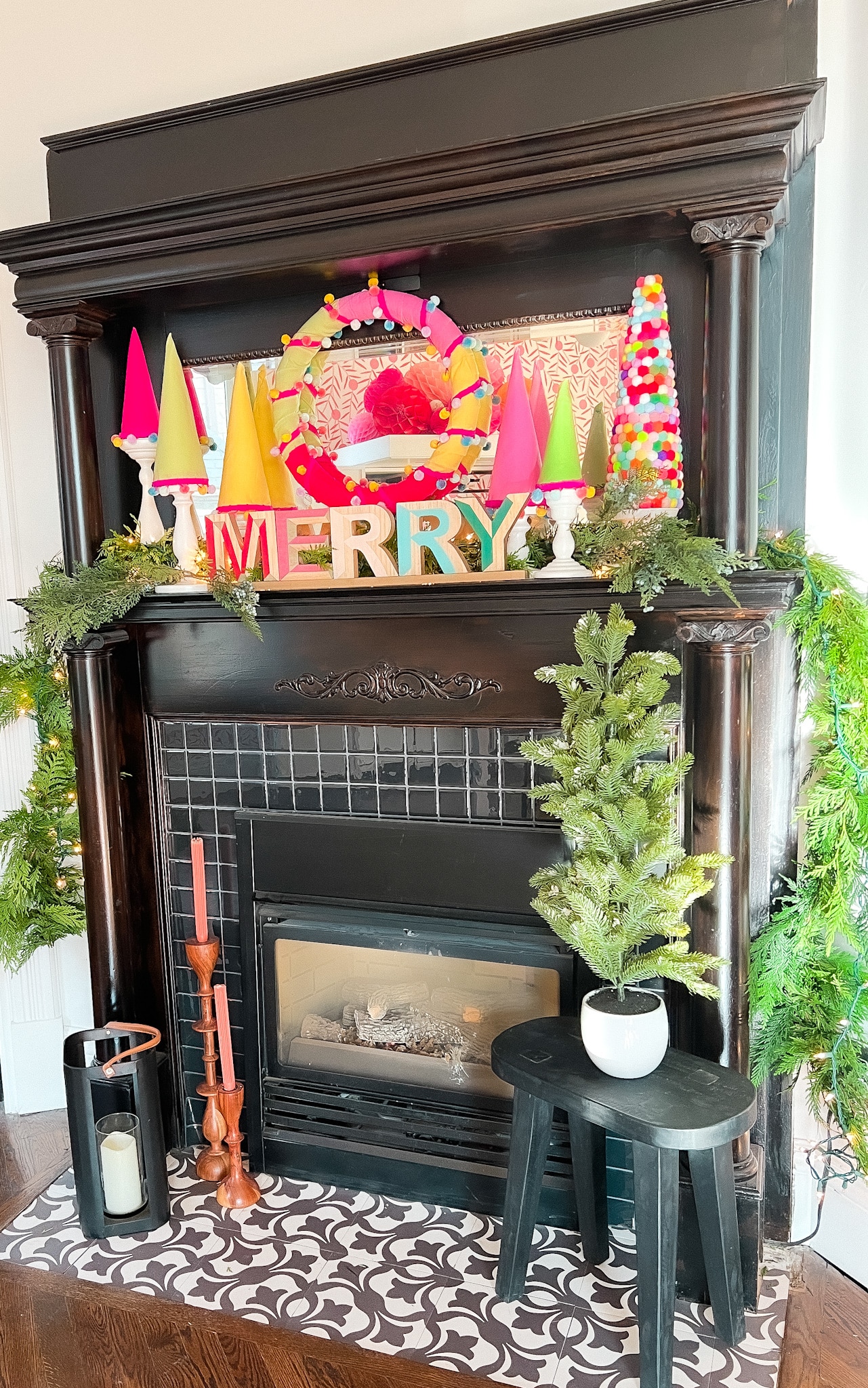 One of my favorite fabric brands, Waverly has a line of Inspirations fabric now at Walmart! 🎄
I used fat quarters to make these easy fabric trees and matching wreath! Save this reel and make some for YOUR house! The complete instructions are below! 👇🏻
Supplies:
🎄styrofoam cones and a styrofoam wreath form
🎄Waverly Inspirations fat quarters (1 quarter per cone, 4 quarters for he wreath)
🎄Pom pom trim
🎄Hot glue gun and glue sticks
Directions:
🎄 Iron each fat quarter fabric.
🎄 Line the edge of the styrofoam cones up with the edge of the fat quarter.
🎄 Put the cone on top of the fat quarter fabric and cut out a circle. Use hot glue to attach the circle to the base of the cone and attach with hot glue.
🎄 Run a line of hot glue at the edge of the fabric and roll the styrofoam cone until the whole cone is covered.
🎄 Trim the bottom of the fabric. Don't worry if it isn't perfect because you will cover up the bottom edge with pom pom trim.
🎄 Add pom pom trim at the bottom of the cone.
To Make the Fat Quarter Wreath:
🎄 Tear 4 colors fat quarter material in 2 inch lengths.
🎄Add a dab of hot glue and wrap the first strip around the wreath. Overlap sections until you have 1/4 of the wreath wrapped.
🎄Do this with each color of fabric until the whole wreath is wrapped.
🎄Wrap pom pom trim around the wreath
I put my fabric trees on candle sticks to give them different heights, but you can also have them sit directly on your mantel or shelf. 🎄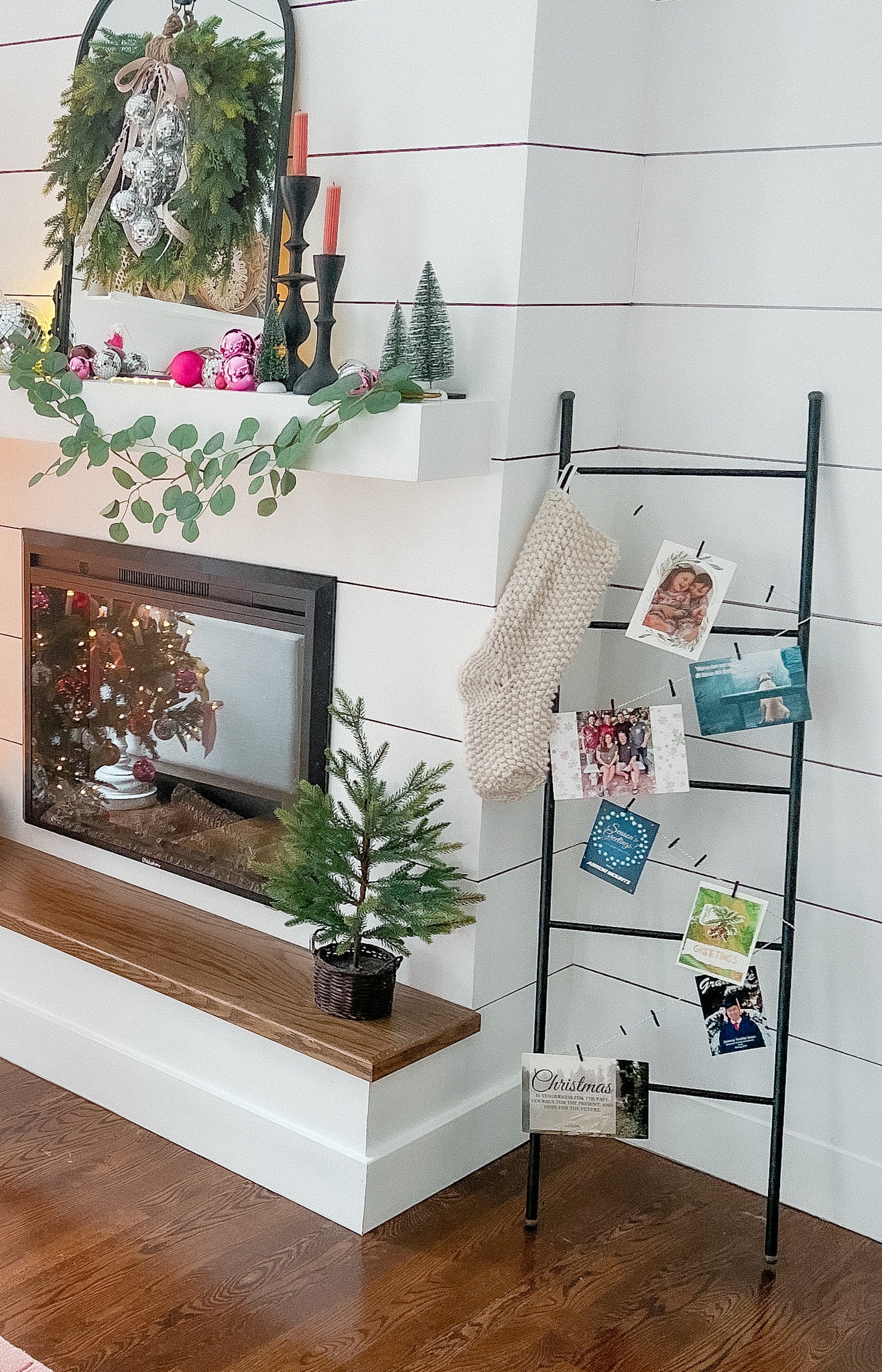 How do you display your holiday cards? Here's an easy card holder idea 🙂 🎄🎄🎄
I took this cute ladder that we use in our bathroom to hang towels on and turned it into an easy card holder for the holidays 🙂 🎄🎄🎄
All you need for this project is a little ladder, some twine and tiny clothespins! 🎄
Just tie a knot at the upper left hand side of the ladder, then run the twine across and down the ladder. You want to make sure it wraps around one of the rings so the twine will stay in place. Once you get to the bottom of the ladder, just make a knot and cut the twine. ❤️
I used some black clothespins that I had in my dream box, but gold or brass clips would be so pretty! ❤️
It's also a fun way to hang stockings if you won't have a mantel. 🎄🎄🎄
Welcome Home Saturday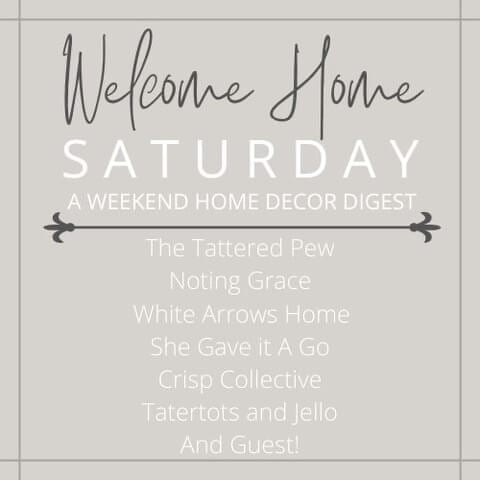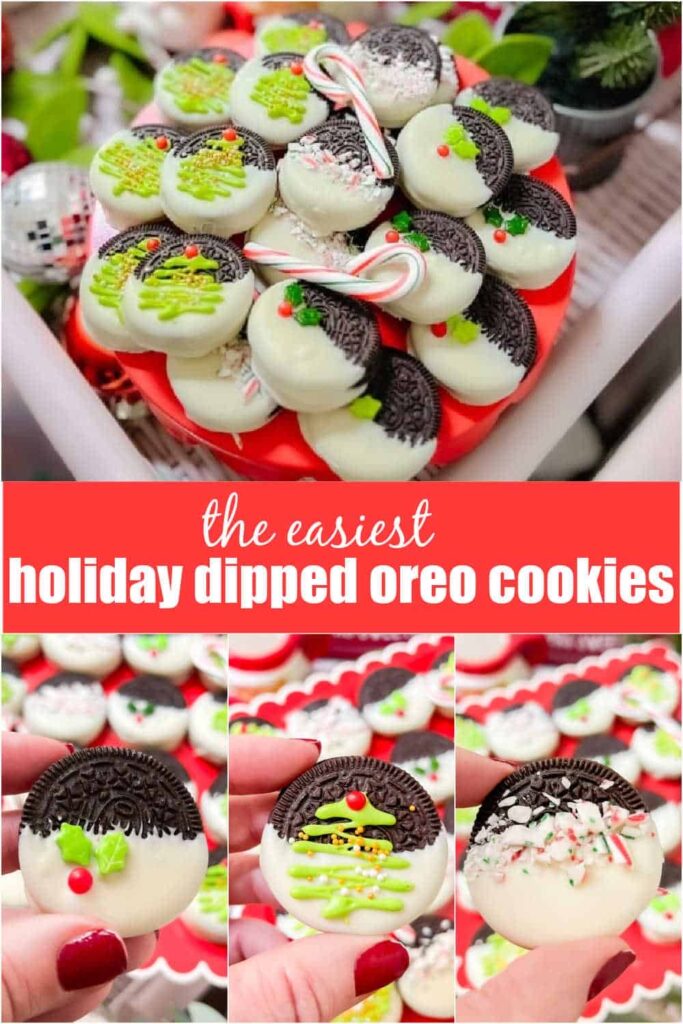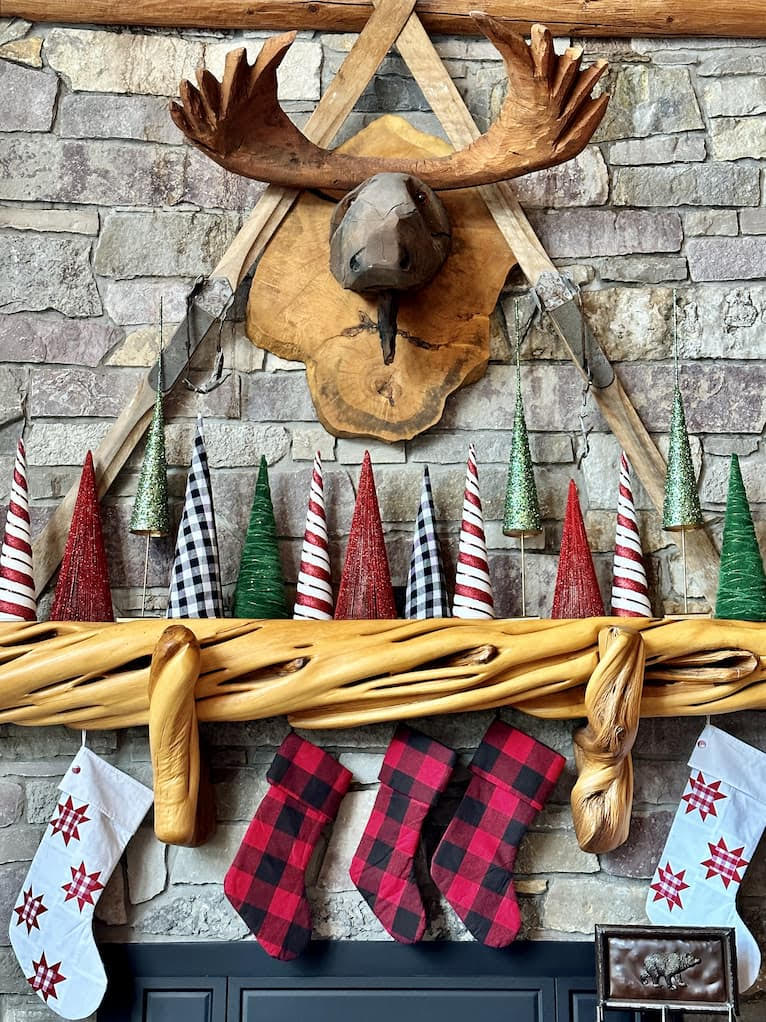 What are YOU loving this week?
Let us know in the comments !
xoxo