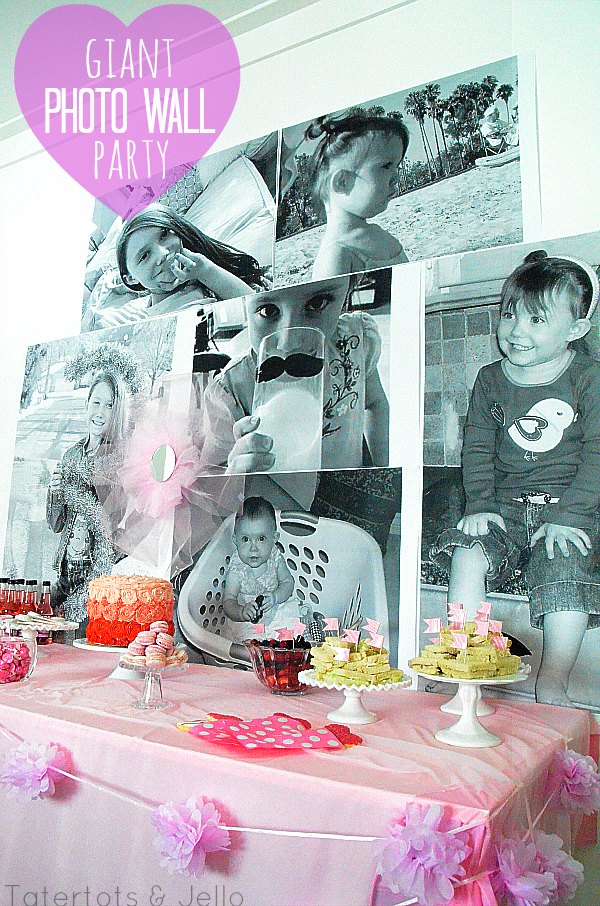 We had a fun time this weekend!
My mom came into town for Ella's baptism. Since Ella didn't have a friend party for her birthday, she really wanted a fun celebration for her special day. I have some really cute pictures of her throughout her eight years and I remembered my friend Becca at Blue Cricket Design sharing a tutorial of how you can print pictures on Blue Print Paper for very cheap. I thought it would be such an awesome way to create a giant photo wall for Ella's special day.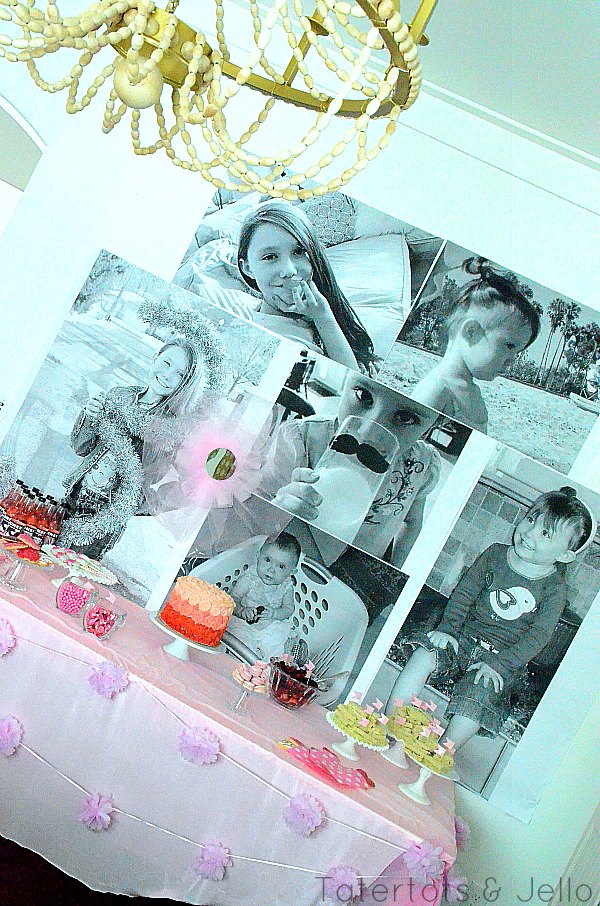 Becca sent her pictures to a specialty photo company, I wondered if a mainstream company like Office Max or Staples would be able to do the same kind of thing. So I called around and Staples was able to print them. I was amazed at how affordable they were. All I had to do was upload the pictures to the Staples website and choose the size. The have 24″x 36″ and 36″ x 48″ sizes. And it's amazing — my prints were ready within TWO hours. YAY!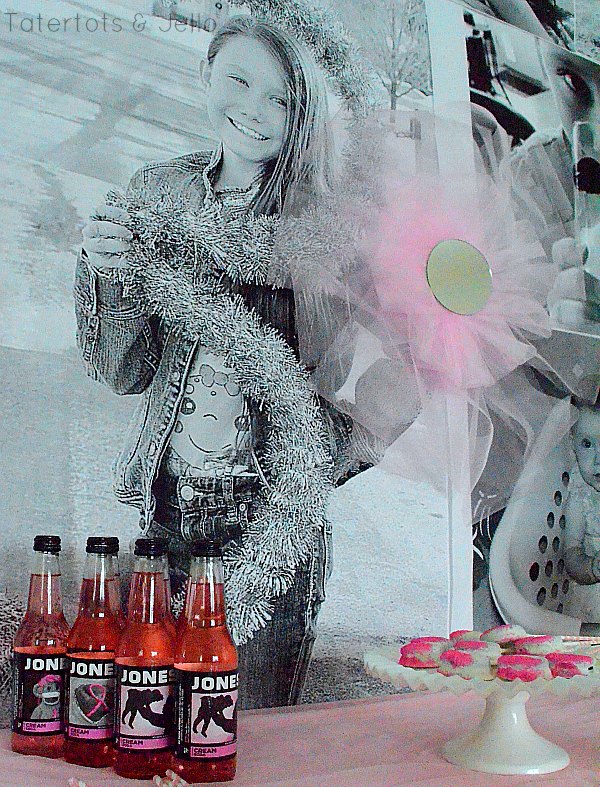 To make the photo wall, I took the blueprint pictures and attached them to the wall with double-sided tape. It took a little bit of placement and my older kids were so helpful with this part. Once I got the photo wall ready, I set to work on the table.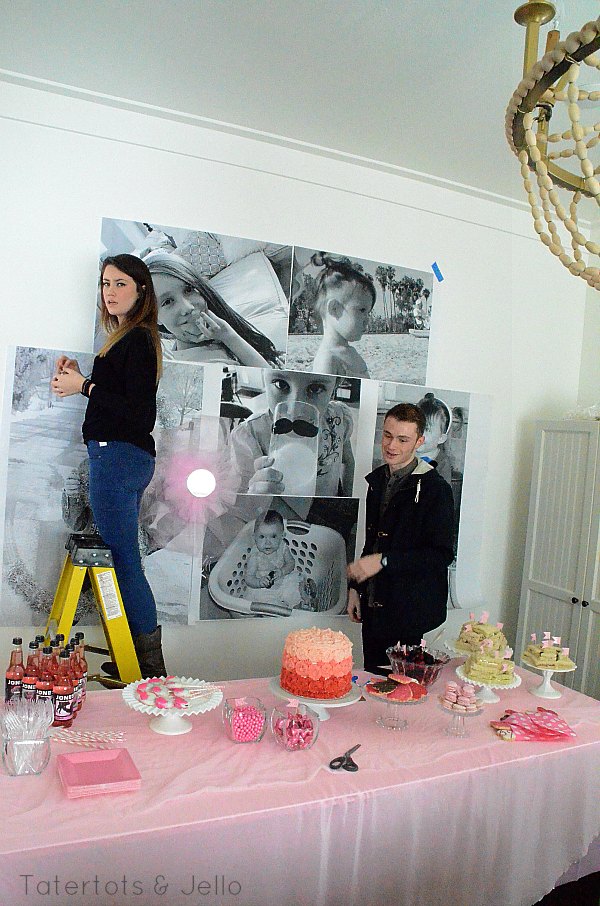 I used some iridescent pink material with sheer netting over the top.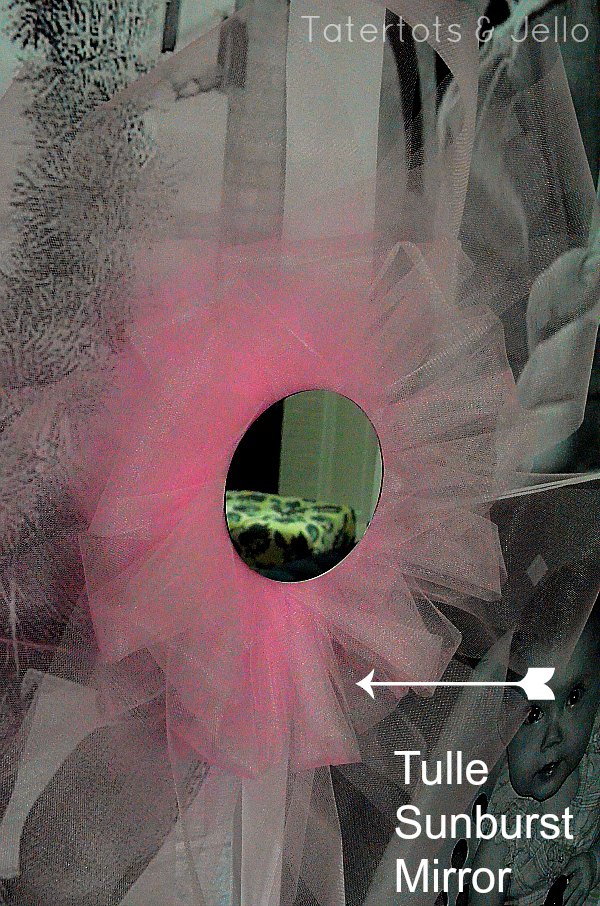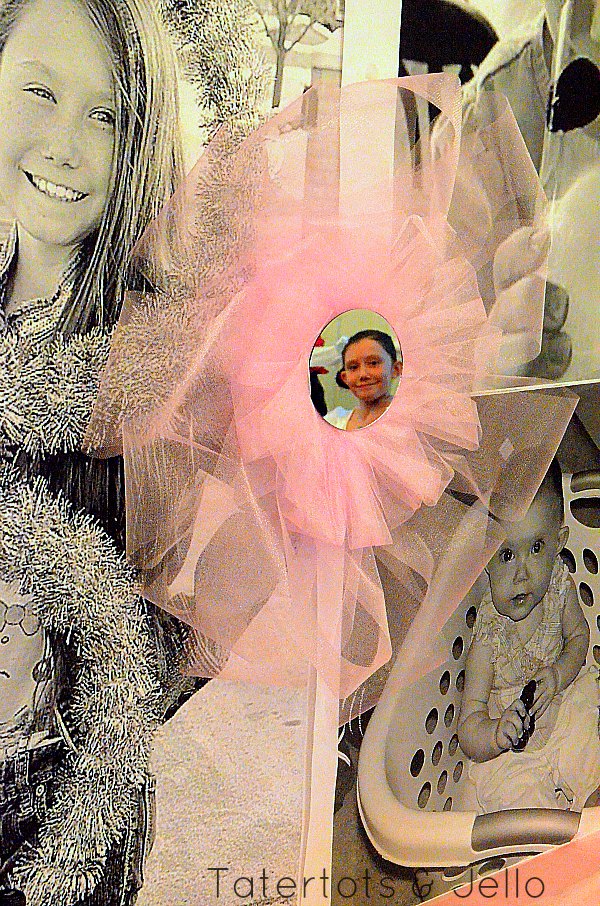 And then I made a Sunburst Mirror out of tulle to go in the middle of the photo wall.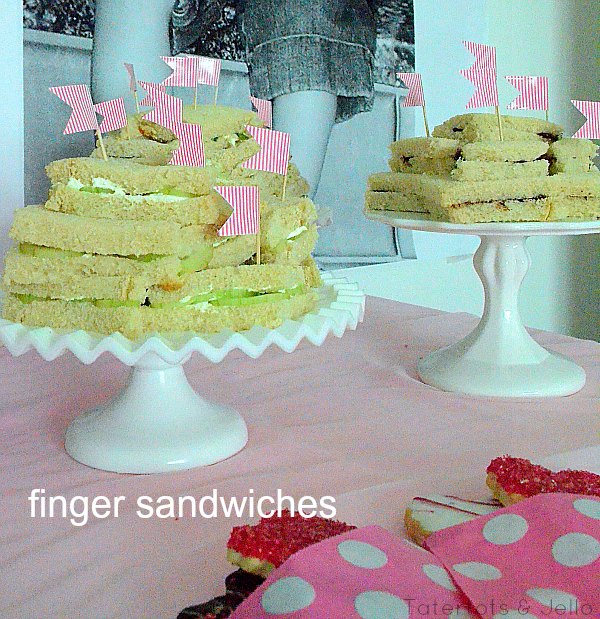 For food, we thought tea party food would be perfect. So we made three different kinds of tea sandwiches — Chicken Salad with Cilantro, Cucumber and Cream Cheese and Nutella for the kids.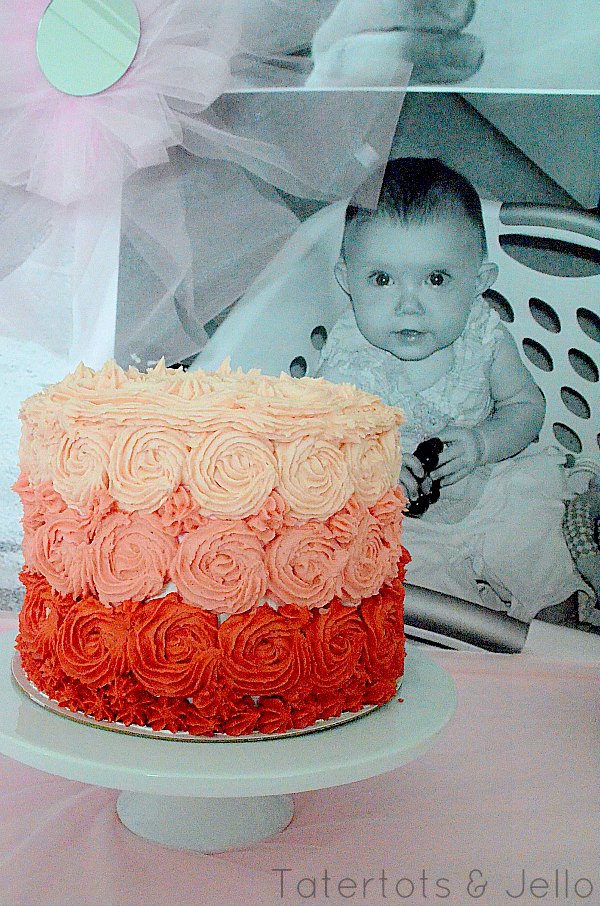 Then we made a four-layer cake. Have you ever seen the Rosette Cake from I Am Baker?? We frosted the cake with three different colors of ombre frosting. We used the Pampered Chef Easy Accent Decorator. I think I bought this about 10 years ago, but I love it.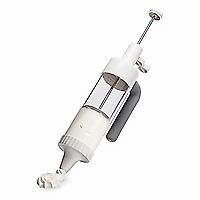 Hayley, my 16 year old, actually frosted the entire cake and she did such a good job!! Really, rosettes are so easy to make!!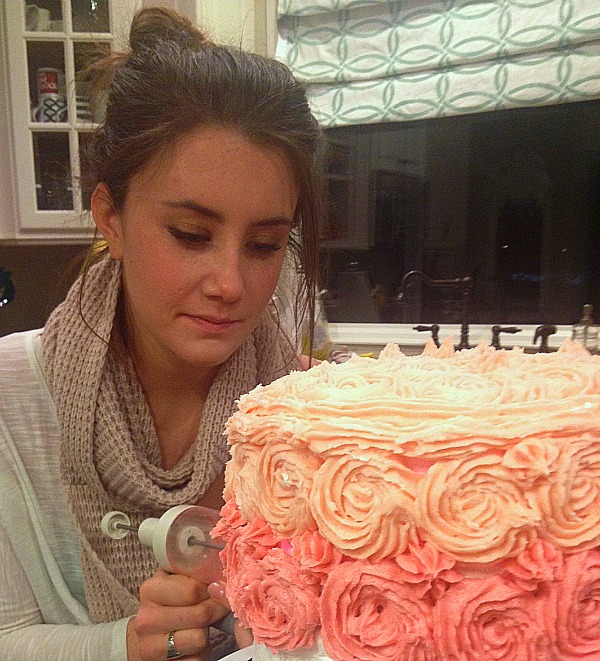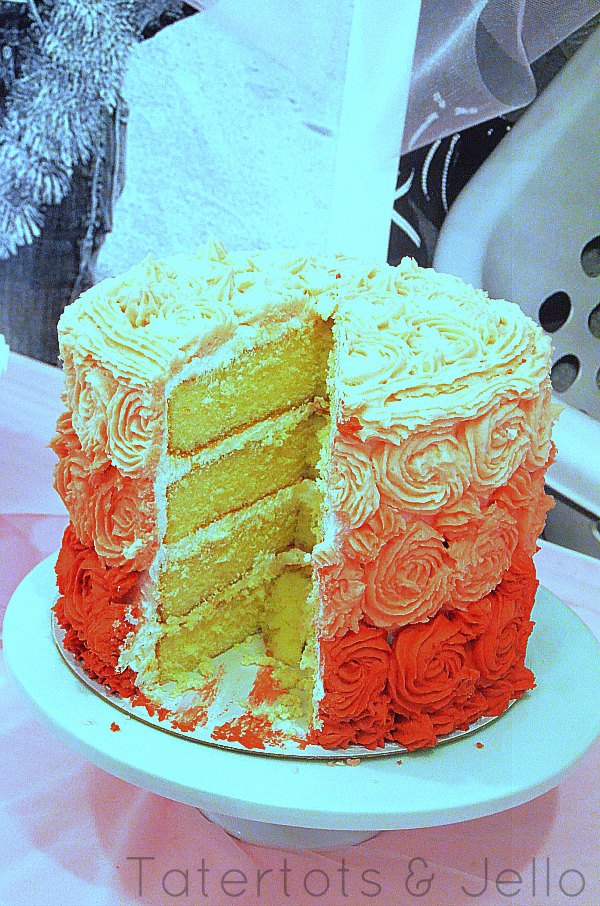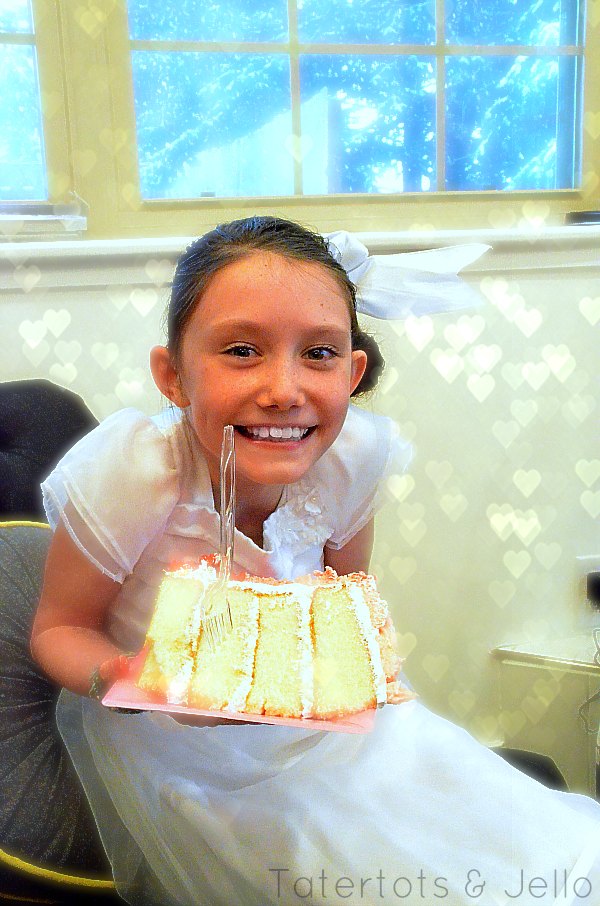 We also had yummy macaroons, fruit salad and cake pops! It was such a special day.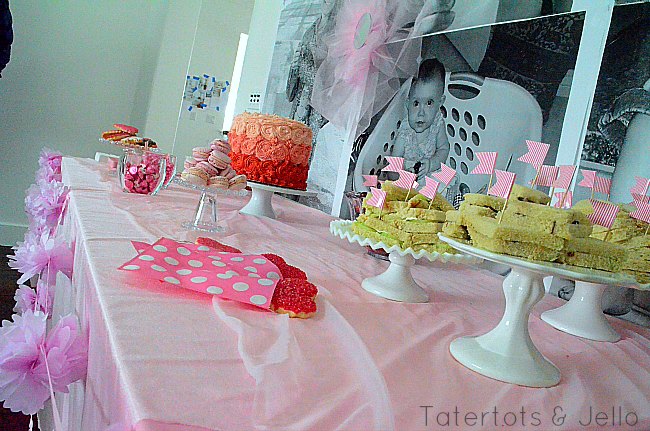 After the party ended, I rolled up the picture blueprints. I am hoping to use them in Ella's room. Maybe framed on one wall of her room?? All in all, the pictures cost about $25, much less than they would have if we had them printed off on photo paper.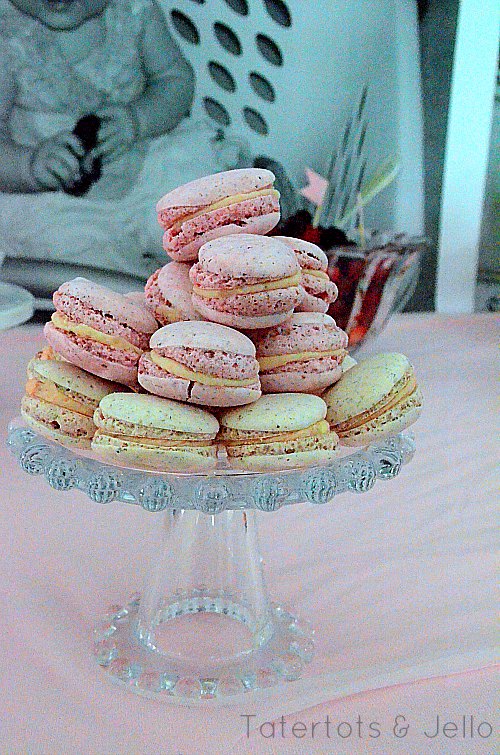 And this idea would be awesome for almost any type of party —
from Sweet 16 to an anniversary party, even an Over-the-Hill soiree!!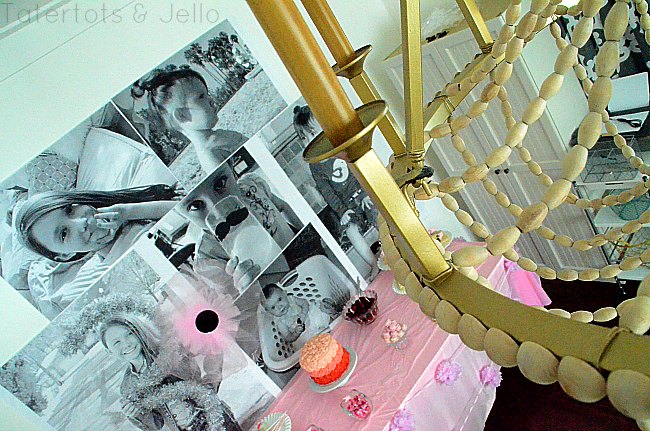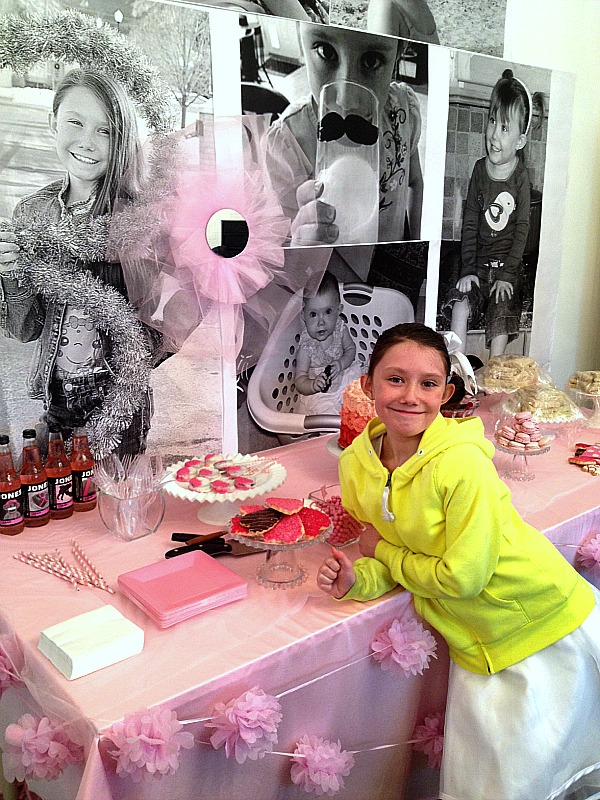 What was your favorite party you ever threw?
Let me know in the comments – I would love to hear YOUR ideas!!
Have a Creative Day!!
xoxo