Do you have a space that never seems to come together?
Mine is my master bedroom. I've been trying to figure out this space for THREE years.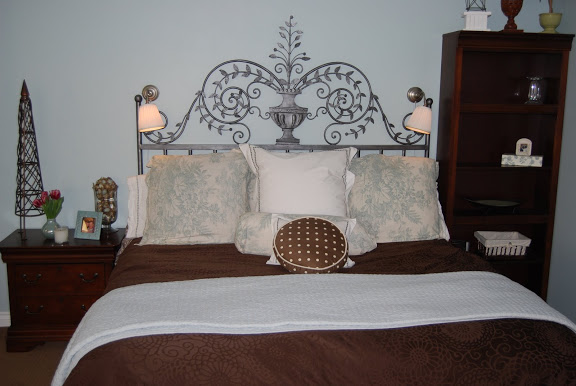 This is what it looked like a few years ago.
I think the main problem was a couch that my husband was very attached to. It has lived in my bedroom for the past few years, but I found a new place for it. And having the couch out of my room has really opened up the space.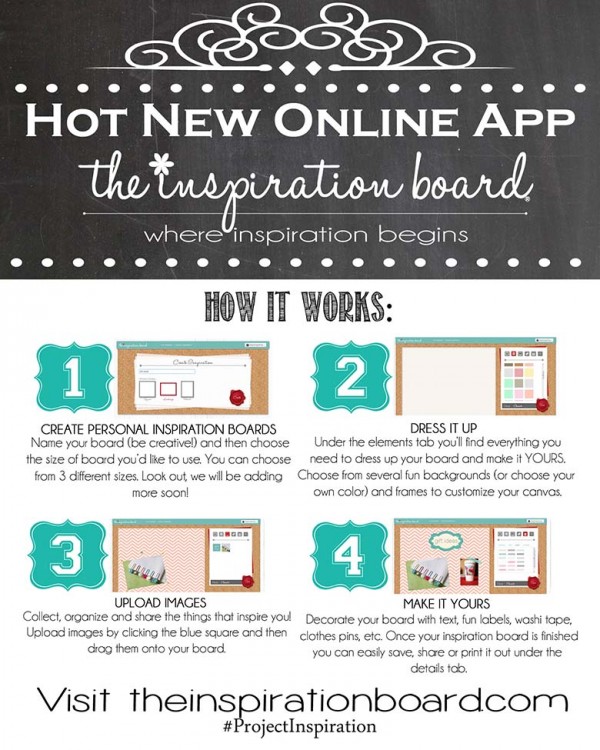 I have all kinds of new ideas and can't wait to get started on transforming the space. And my friend Jamielyn from I Heart Naptime has created a new site that is perfect for seeing how spaces or projects will look. It's called The Inspiration Board!
You can take pictures that you love and compile them in The Inspiration Board.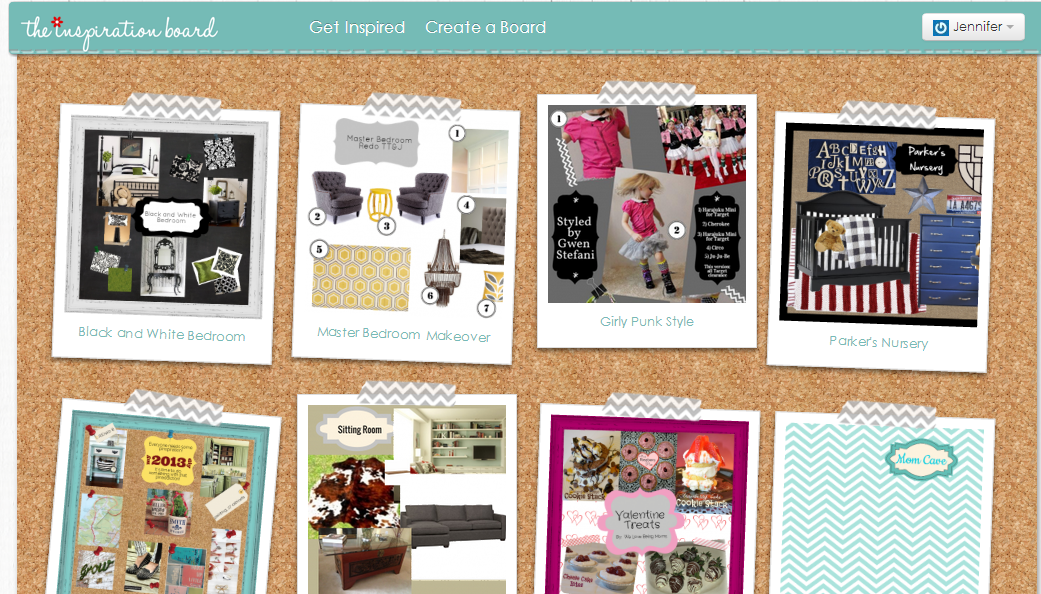 Its a great way to see a project with all of the elements all together! Here's my little Inspiration Board I made for my Master Bedroom Redo:
1. Square Board and Batten Treatment at Marcus Design
2. Grey Upholstered Club Chairs at Hayneedle
3. Yellow End Table at Bungalow 5
4. Grey Upholstered Headboard at Compare Store Prices
5. Castleberry Honeycomb Rug at Home Decorators
6. Beaded Chandelier ( I will make my own with wood beads) at Houzz
7. Leaves Grey and Yellow Pillow at Stylish Furniture and Decor
8. Yellow and White Modern Pillows at Joss and Main
I am so excited to get started on this space. There are so many ideas to DIY!!
Here are some other Inspiration Boards that have inspired me: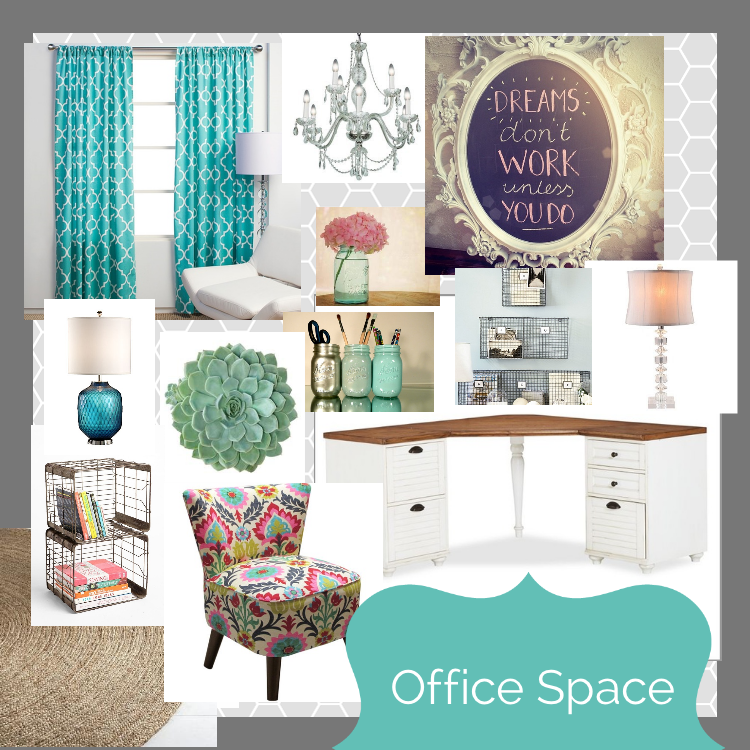 The Creative Juices Office Space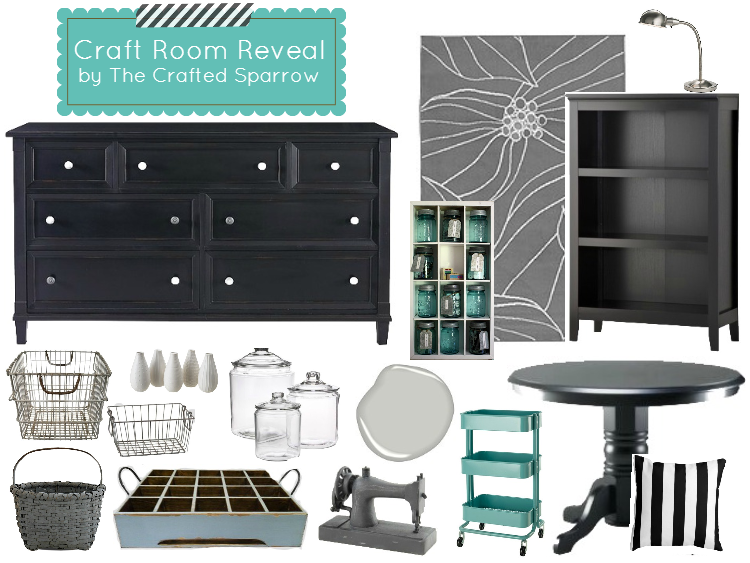 Craft Room Inspiration from The Crafted Sparrow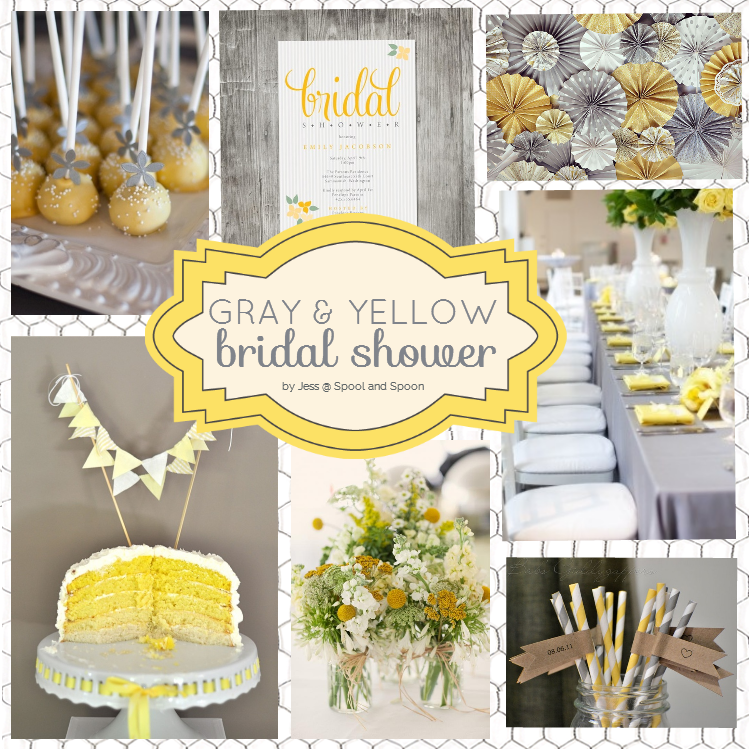 Gray and Yellow Party Ideas from Spool and Spoon
And here's a little tutorial on how to use the site:

So — what is YOUR problem space?
Let me know in the comments. OR, go over to The Inspiration Board and make one for your space
Then leave the link the comments — I would love to see YOUR Inspiration Board!!
Have a Creative Day!!
xoxo