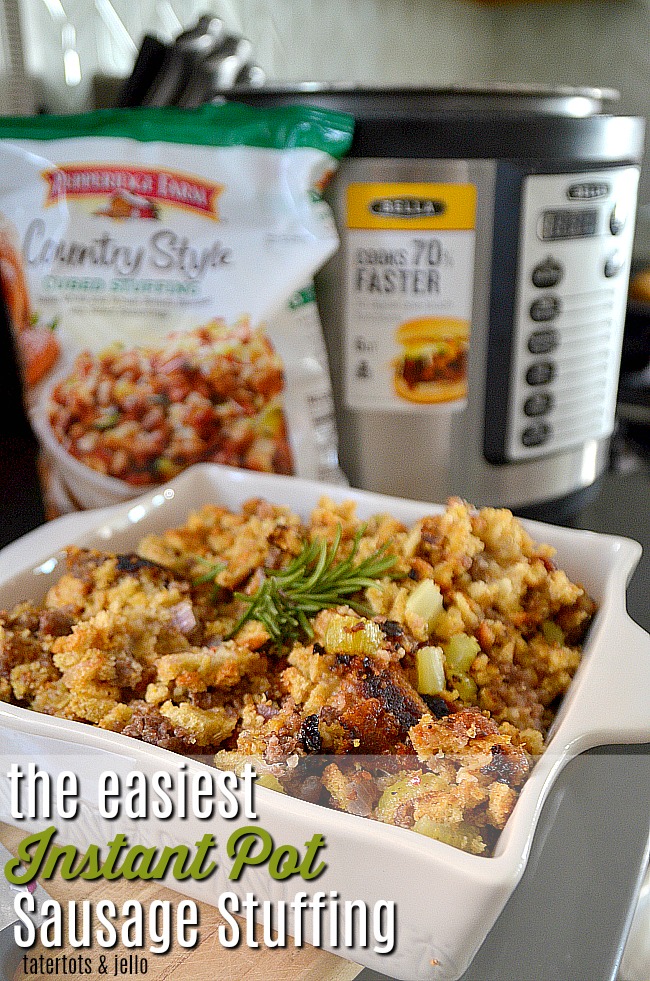 Thanksgiving can be tricky – timing all of your dishes so everything gets the right oven space and comes out at the same time. One way to free up some space in your oven and stove-top is utilizing your Instant Pot! I love my slow cooker but love my Instant Pot even more because I can cook things so quickly. I challenged myself yesterday to see if I could cook an entire Thanksgiving Dinner in my Instant Pot in the time it would have taken me to traditionally cook a Thanksgiving dinner!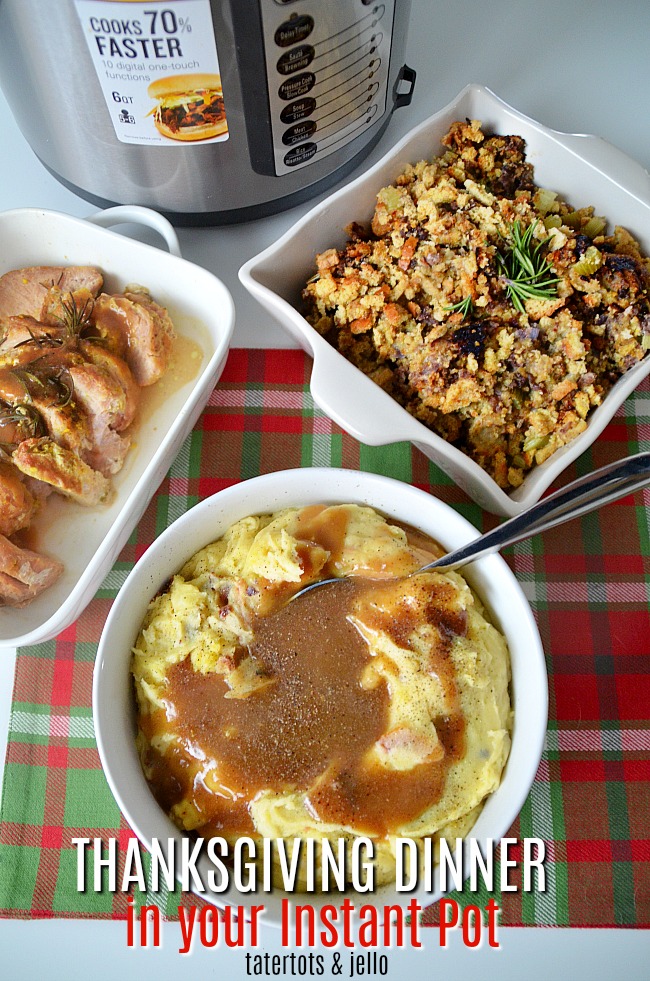 In 4 hours I was able to make my stuffing, potatoes, turkey and rolls in my Instant Pot! It really is amazing how fast and efficient the Instant Pot is. Just a note – my pressure cooker is an Instant Pot knockoff but basically is the same as an Instant Pot.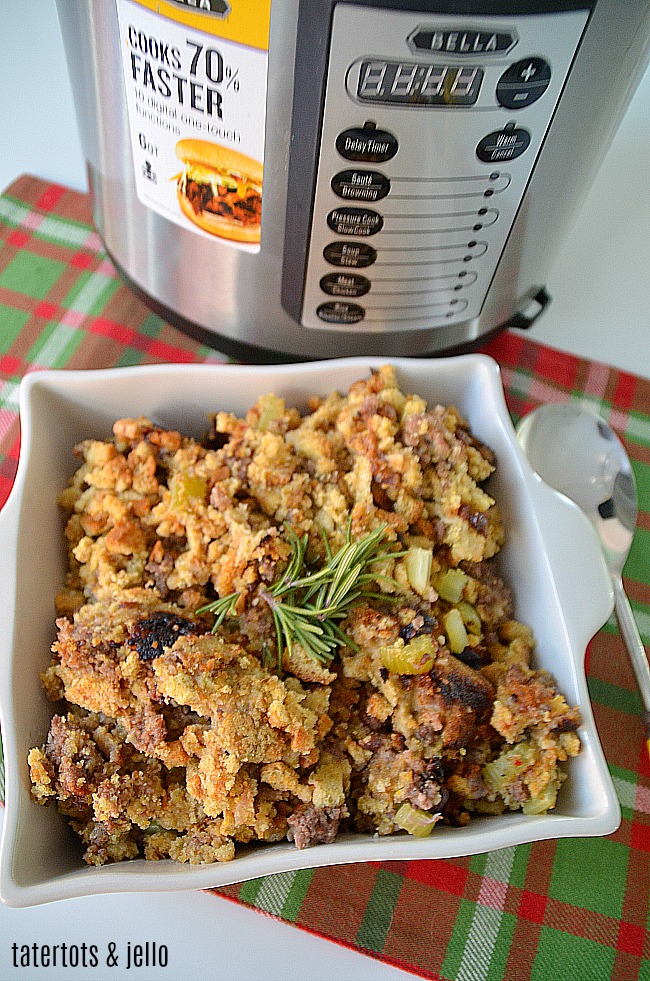 Probably my least favorite Thanksgiving dish is stuffing. For some reason stuffing seems to be dried out and the bread chunks too big or something whenever I've had it in the past. I decided to use cubed stuffing mix and see how it turned out in my Instant Pot. I was pleasantly surprised at the results. I think because pressure cookers lock in the moisture that the stuffing came out MUCH moister than stuffing I have made in the past.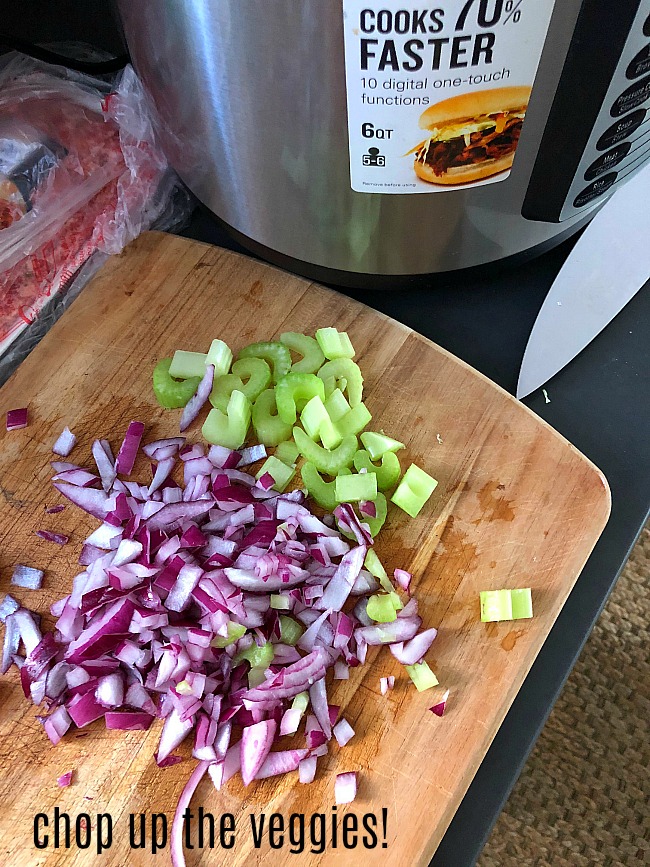 One of my favorite features of the Instant Pot is the saute feature. It's awesome to be able to cook things right in the same pot and then just lock the lid in place and change the setting to pressure cooking. I made a sausage stuffing and I put my celery and onions in the Instant Pot with some olive oil and then added my sausage and cooked them in the Instant Pot. Then all I had to do was add the stuffing, herbs and chicken stock and let it cook for 12 minutes. I also loved that the sausage crisped a little at the bottom and gave the stuffing even more flavor and texture.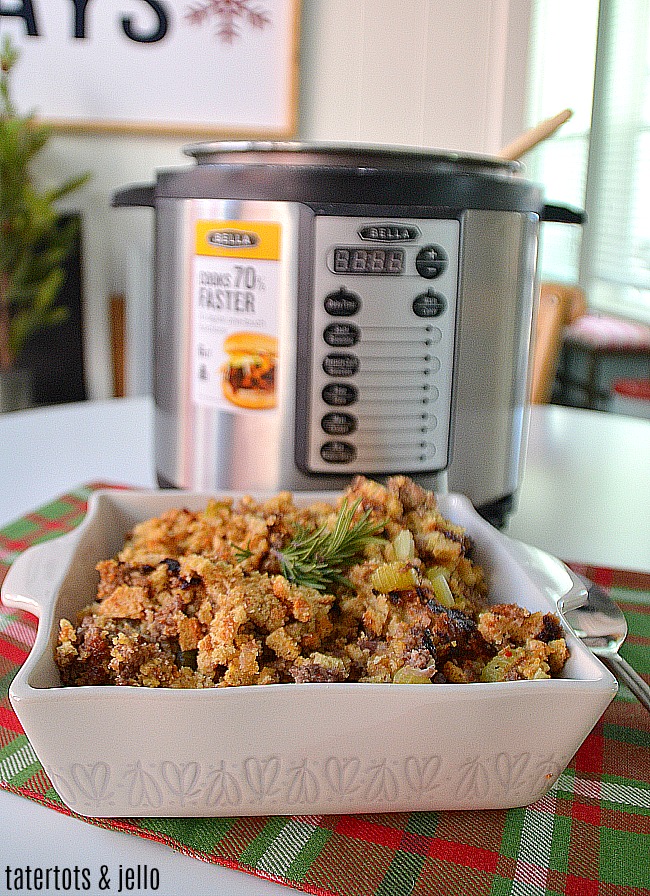 When the pressure released I had the fluffiest, softest stuffing. The sausage gave the stuffing a spicy flavor. Even my kids who don't love stuffing remarked how much they liked this version. It is my favorite stuffing so far! And using a stuffing mix made it SO easy. I was able to focus my energy on the harder Thanksgiving dishes and not worry about the stuffing!
Here's the recipe for — The Easiest Sausage Herb Stuffing in Your Instant Pot!
The Easiest Sausage Herb Stuffing in Your Instant Pot!
Recipe Type: Side Dish
Cuisine: Thanksgiving
Author:
Prep time:
Cook time:
Total time:
Serves: 8
The Easiest Instant Pot Sausage Stuffing. Free up your oven this Thanksgiving by making savory sausage stuffing in your Instant Pot!
Ingredients
1/2 large red onion, diced
3 stalks celery, chopped
1 lb. mild sausage
1 package of stuffing mix (I used Pepperidge Farms Country Style Cubed Stuffing Mix)
herbs – I used sage, thyme, rosemary, garlic, salt and pepper to taste
1.5 cups chicken stock
4 Tbs. butter
2 Tbs. Olive Oil
Instructions
Put Instant Pot on Saute setting.
Add olive oil, celery and onion and cook for 3 minutes.
Add sausage and cook until sausage is cooked through.
Add cubed stuffing mix, chicken stock, herbs and butter.
Lock Instant Pot lid in place and set on high pressure setting for 12 minutes.
Let Instant Pot naturally release the pressure.
Open the lid and fluff.
I can't wait to share all of the Thanksgiving dishes I made in my Instant Pot. We had a Thanksgiving feast last night and it was so fun!!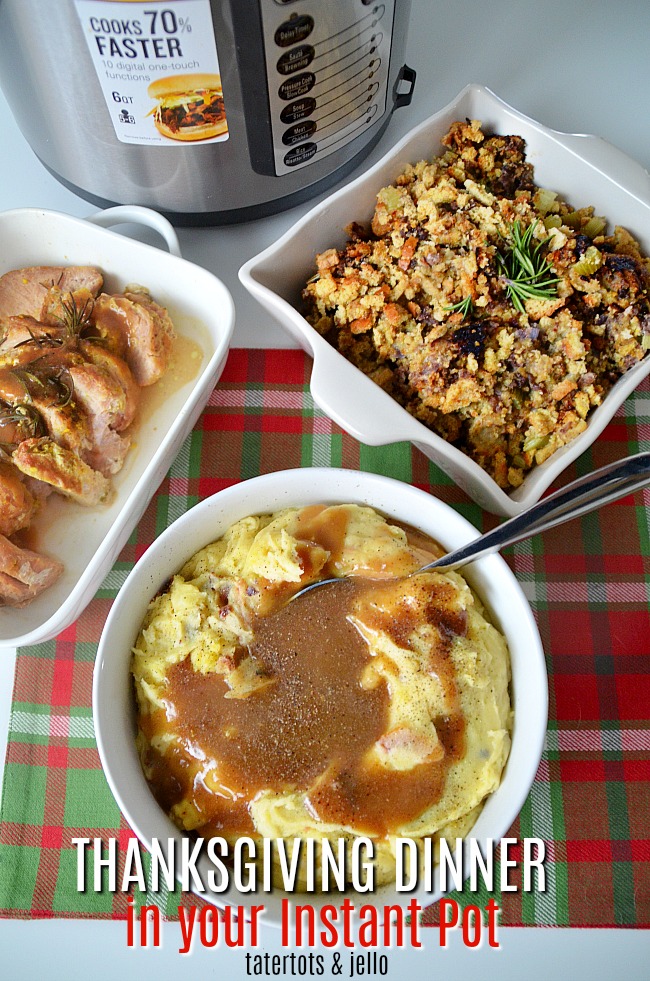 Here are a few other recipes that would be yummy to make for Thanksgiving: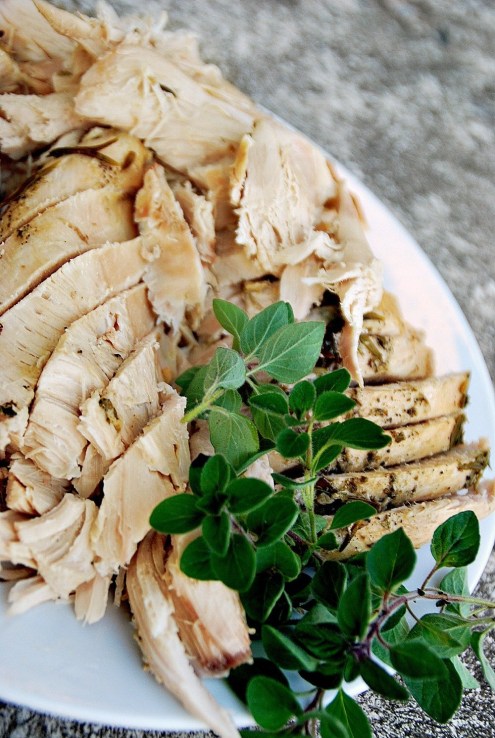 Olive Oil and Herb Rubbed Turkey Recipe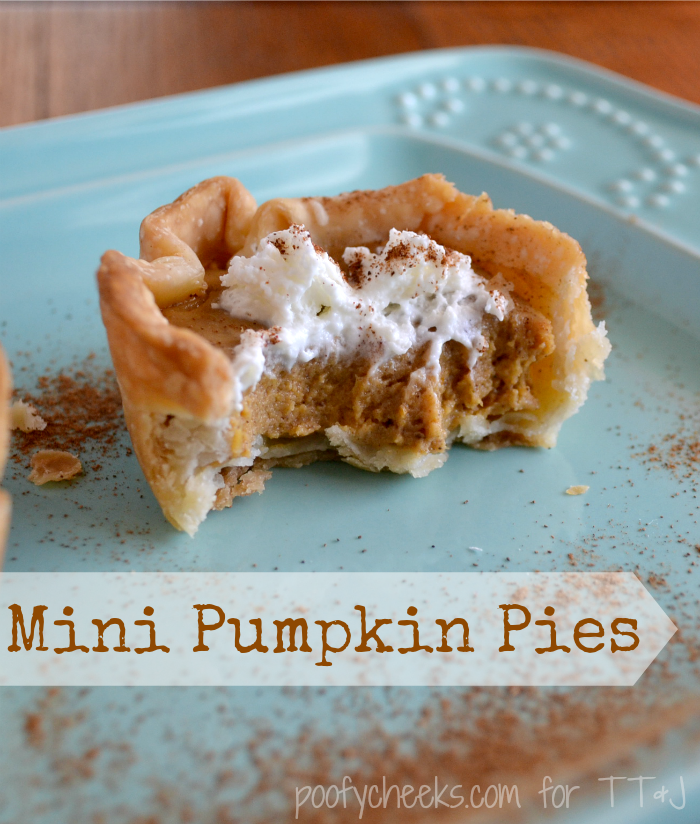 What are YOU making for Thanksgiving?
Share in the comments!
xoxo