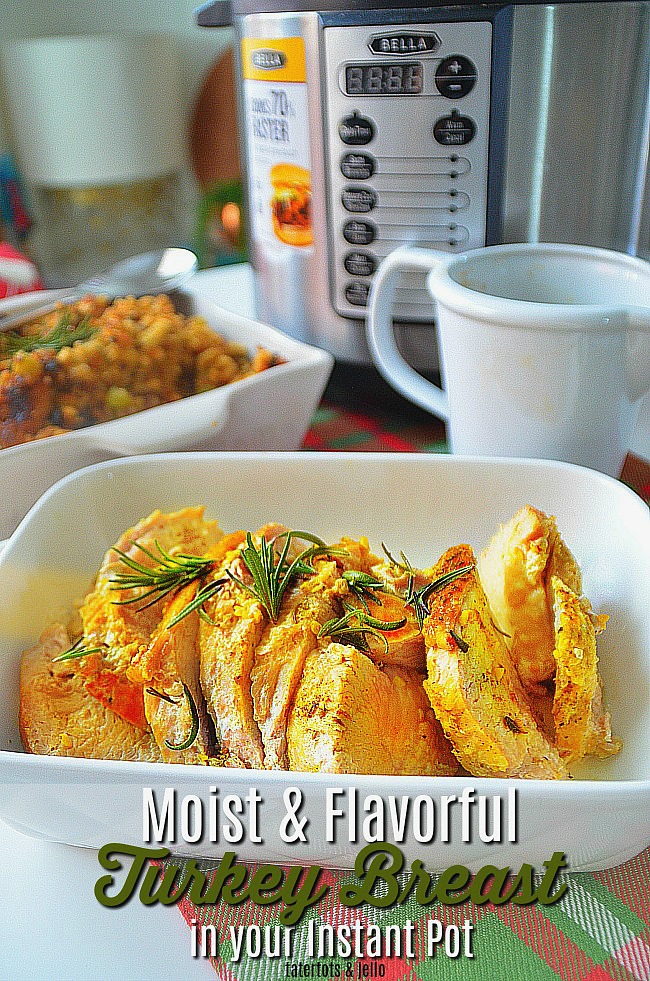 Moist & Flavorful Turkey Breast – Gravy Instant Pot Recipe
I challenged myself this week to make a complete Thanksgiving Dinner in our Instant Pot! It was fun. It can be tricky to get everything cooked and ready to be served at the same time for Thanksgiving. One idea to make things easier is to use your Instant Pot for some of the items! And especially if you have a smaller number of people for Thanksgiving you can consider even making your turkey in your Instant Pot. I bought a turkey breast and cooked it in our Instant Pot.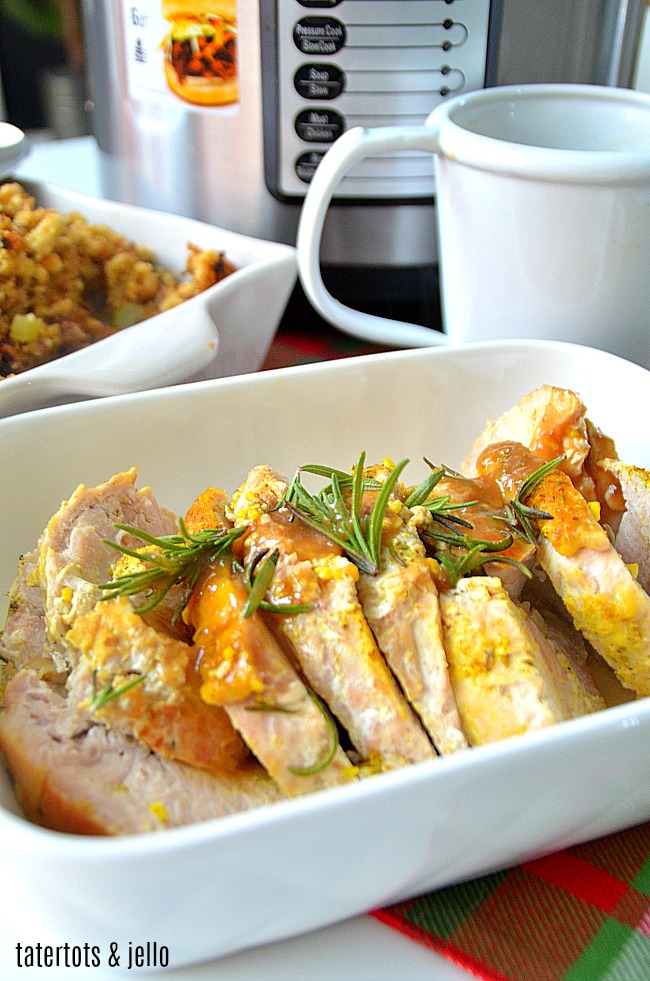 Moist & Flavorful Turkey Breast – Gravy Instant Pot Recipe
One of the features I love most about our Instant Pot is the saute feature. It is so nice to be able to saute things before or in this case, after right in the same pot. I seasoned and cooked the turkey breast and then took the turkey breast out, let it rest and cut it up to serve. While the breast was resting I was able to make the gravy right inside of the same pot. It was easy!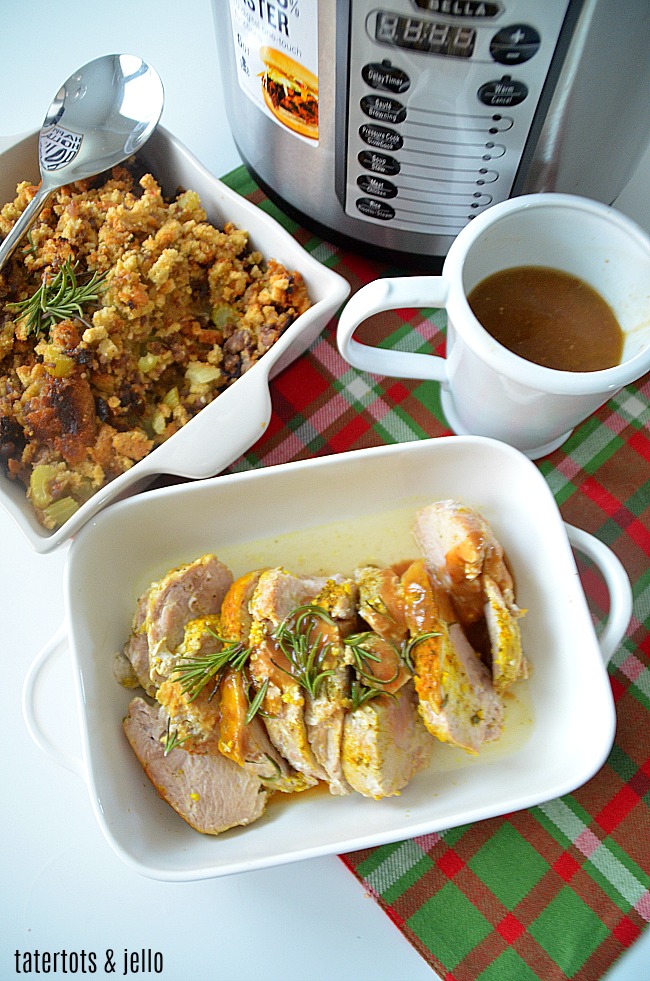 I used garlic and herbs that we have left over in our garden to season the turkey breast. I set the pressure to 30 minutes and let it go. It was great because I was able to prep the rest of my food while the breast was cooking. Cooking a turkey breast instead of a whole turkey cuts the cooking time down. It's a great option if you are cooking Thanksgiving dinner for a small number of people and also the perfect option if you want turkey dinner for your family, not just for Thanksgiving! Who doesn't love Thanksgiving dinner any time of the year?? It's the best!!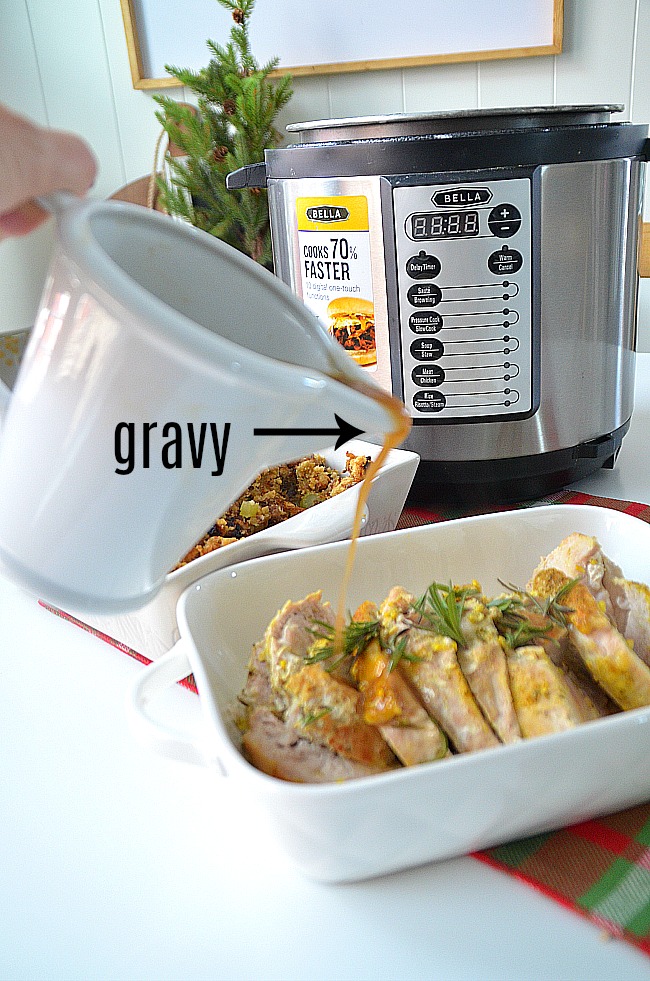 Moist & Flavorful Turkey Breast – Gravy Instant Pot Recipe
I have made turkey breast in my slow cooker and it took all day. Cooking it in my Instant Pot was so much faster — I was able to have my turkey and gravy ready in less than an hour! And using a pressure cooker to cook the turkey breast locked in the juices – creating a SUPER moist turkey breast.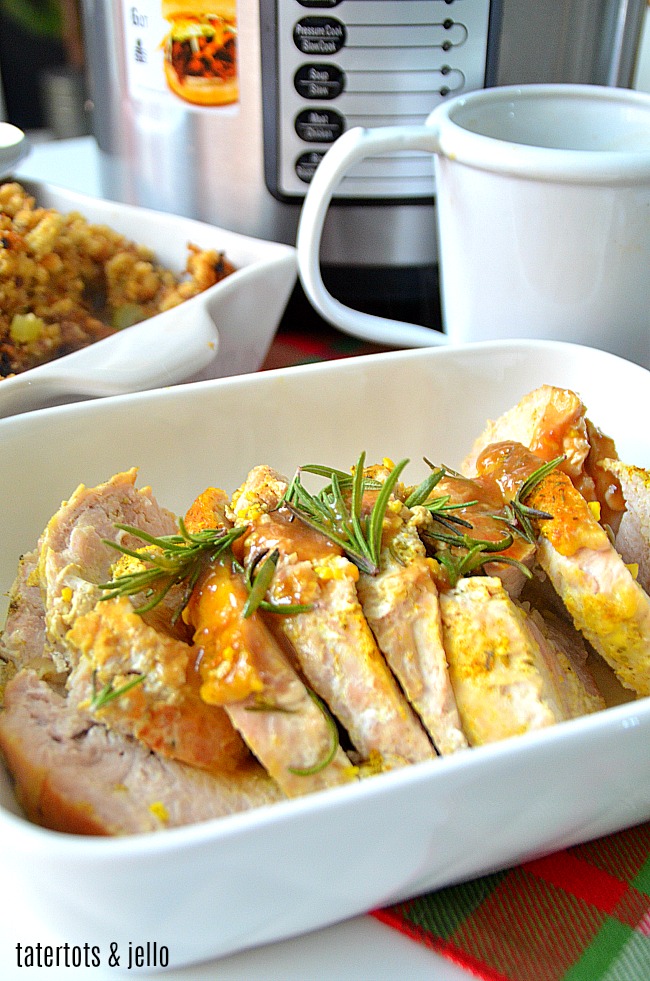 Here's how YOU can make a moist and flavorful turkey breast with your Instant Pot:
Instant Pot Turkey Breast and Gravy Recipe!
Recipe Type: Instant Pot
Cuisine: Turkey Breast
Author:
Prep time:
Cook time:
Total time:
Serves: 6
Moist & Flavorful Turkey Breast – Gravy Instant Pot Recipe. Free up your oven or stove-top and make your turkey breast in your instant pot. Easy gravy too!
Ingredients
1 (5-6 pound turkey breast, thawed)
Herbs – I used rosemary, thyme, garlic (about 1 Tbs. each)
Salt and pepper to taste
1 Tbs. Poultry Seasoning
3 stalks celery, sliced
1/2 red onion, chopped
1 cup chicken broth
1 tablespoon cornstarch
1/2 cup water
Instructions
Sprinkle herbs and poultry seasoning over turkey breast and place in the pressure cooker pot. Put celery and onions around the turkey breast.
Pour chicken broth over the turkey breast and set the Instant Pot settings to high pressure – 30 minutes.
Let the pressure release naturally and check to make sure the juices run clear. Transfer turkey to a place and let rest.
Change the pressure setting to saute. Mix water and cornstarch together in a bowl. Mix the cornstarch mixture into the drippings in the Instant Pot pan. Mix and let boil. Pour the mixture through a sieve into another bowl or gravy boat and use as gravy.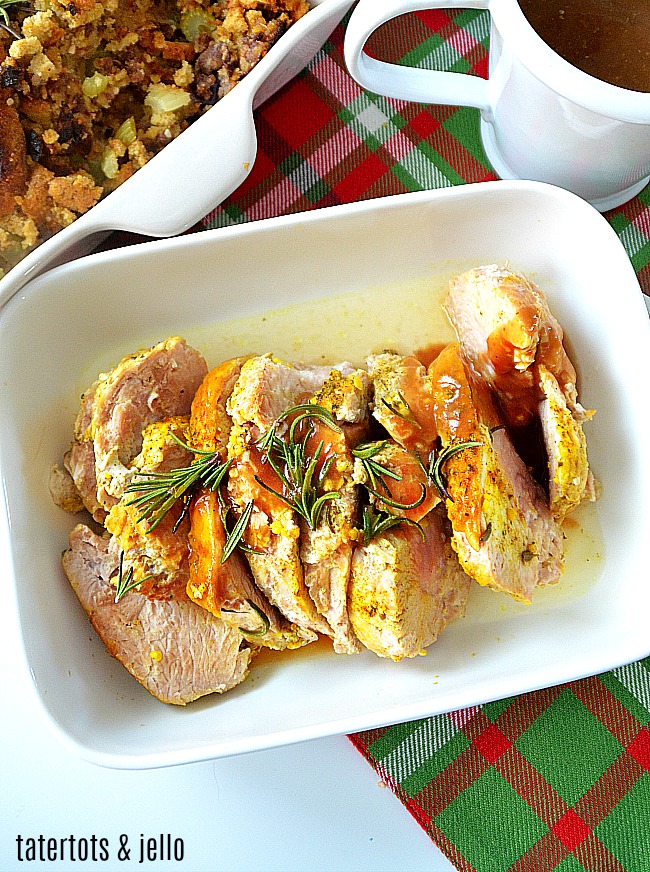 This turkey breast is wonderful along side the Instant Pot Sausage Stuffing I shared yesterday:

And I can't WAIT to show you the super easy, creamy Garlic Instant Pot Mashed Potatoes I made that go along with this meal!!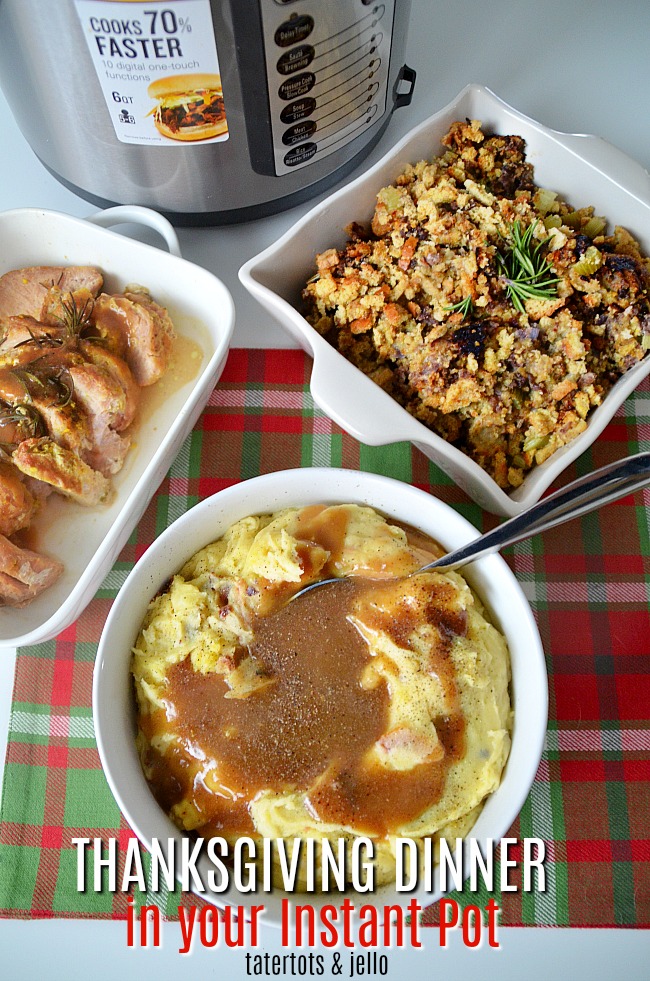 YUM!!
Seriously – is there anything better than Thanksgiving food??
What's YOUR favorite??
xoxo