Cheesy Spinach Artichoke Bread: The Ultimate Holiday Appetizer for the Thanksgiving, Christmas and Game Day!
Cheesy Spinach Artichoke Bread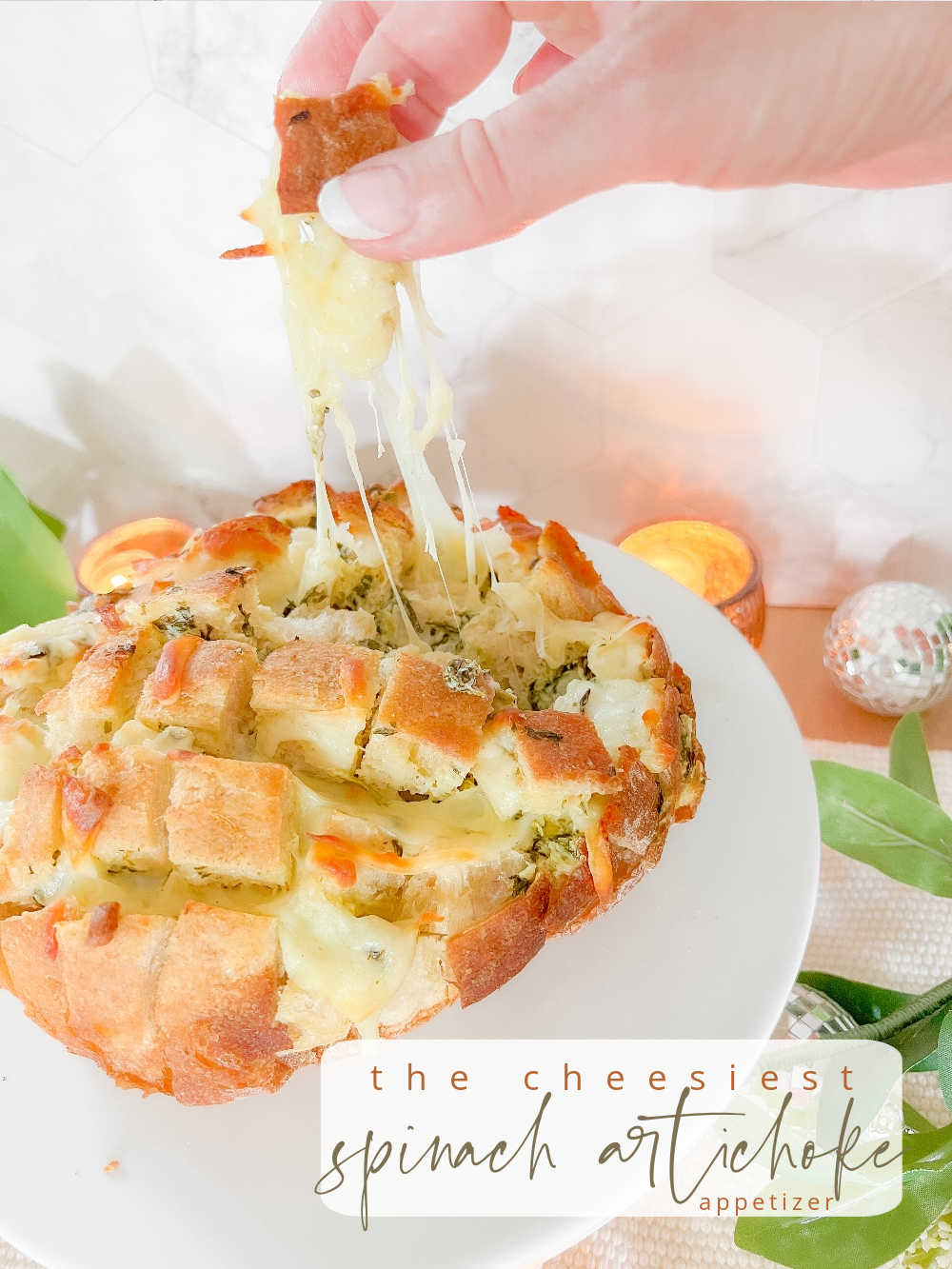 The holiday season is upon us, and with Thanksgiving just around the corner, we all know that the kitchen can become a chaotic place. Between basting the turkey, whipping up mashed potatoes, and ensuring the cranberry sauce is just right, having a simple yet impressive appetizer can be a lifesaver. That's where our Cheesy Spinach Artichoke Bread comes in – a delicious, crowd-pleasing creation that's not only easy to make but will leave your guests raving.
Thanksgiving Recipes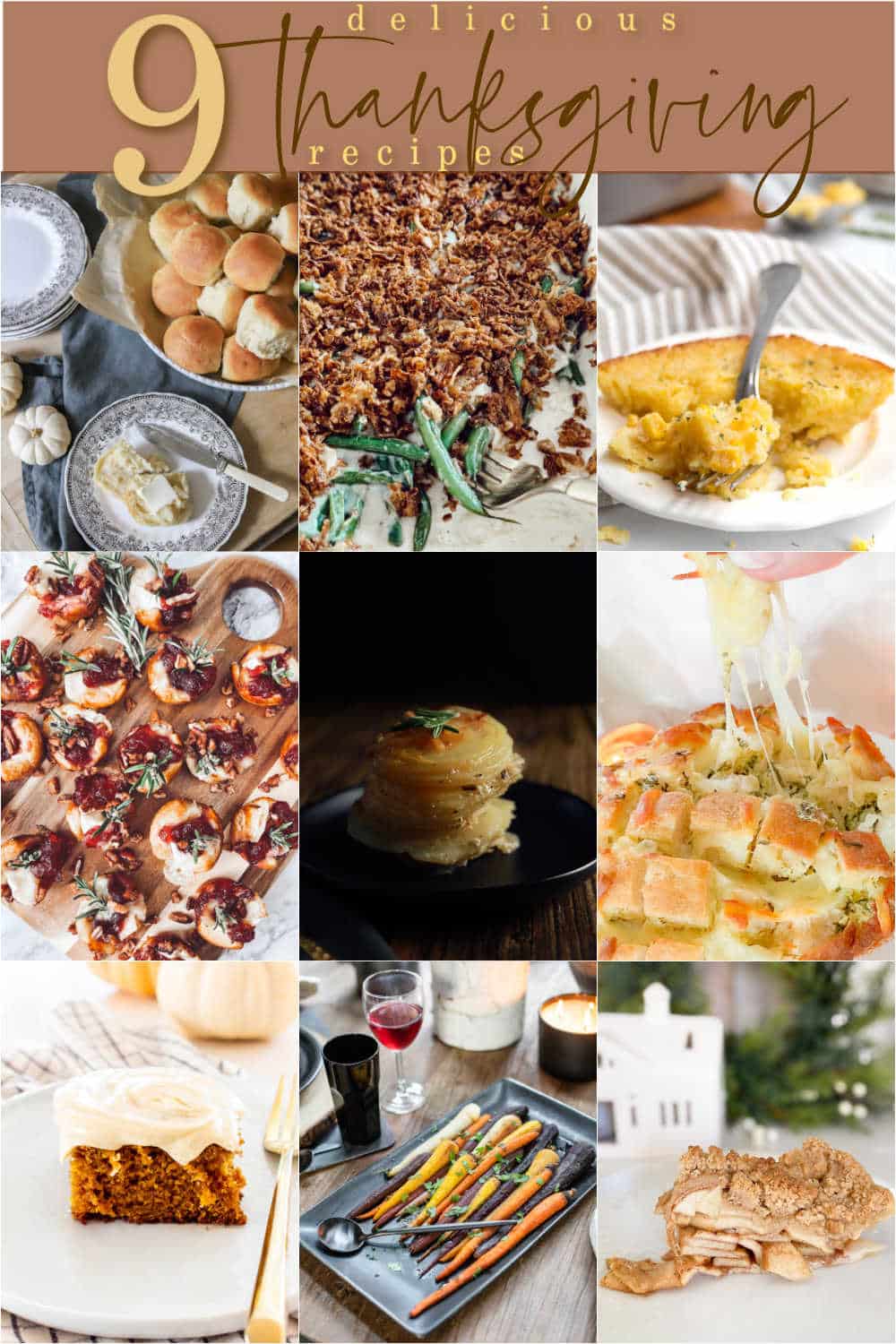 But before I share this AMAZING and EASY recipe, I am so excited to share that I am joining 8 friends who are also sharing their favorite Thanksgiving recipes. Just scroll down to the bottom and click over to save their recipes to make your Thanksgiving the best this year!
Ingredients: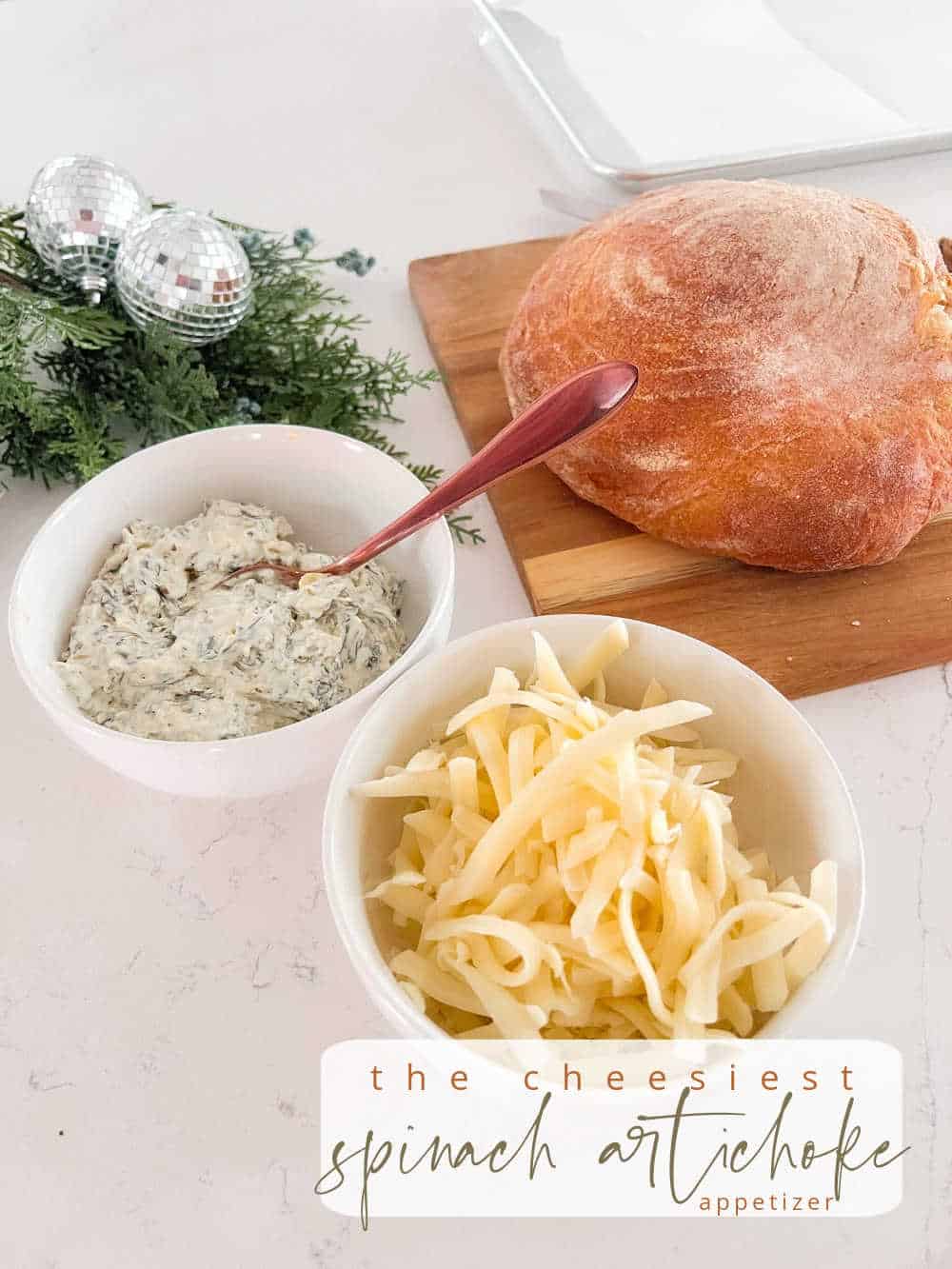 1 loaf of artisan bread
1 container (12 ounces) of spinach artichoke dip
6 ounces of mozzarella cheese
Olive Oil (to brush on the top of the loaf)
Instructions:
Preheat and Prepare
Preheat your oven to 400 degrees Fahrenheit. While it's warming up, take out a loaf of artisan bread and a serrated bread knife. Carefully slice the bread in one direction, creating cuts about 1 inch apart, making sure not to cut all the way through the bottom. Rotate the loaf 180 degrees and repeat the process, creating a beautiful grid of squares.
Stuff with Goodness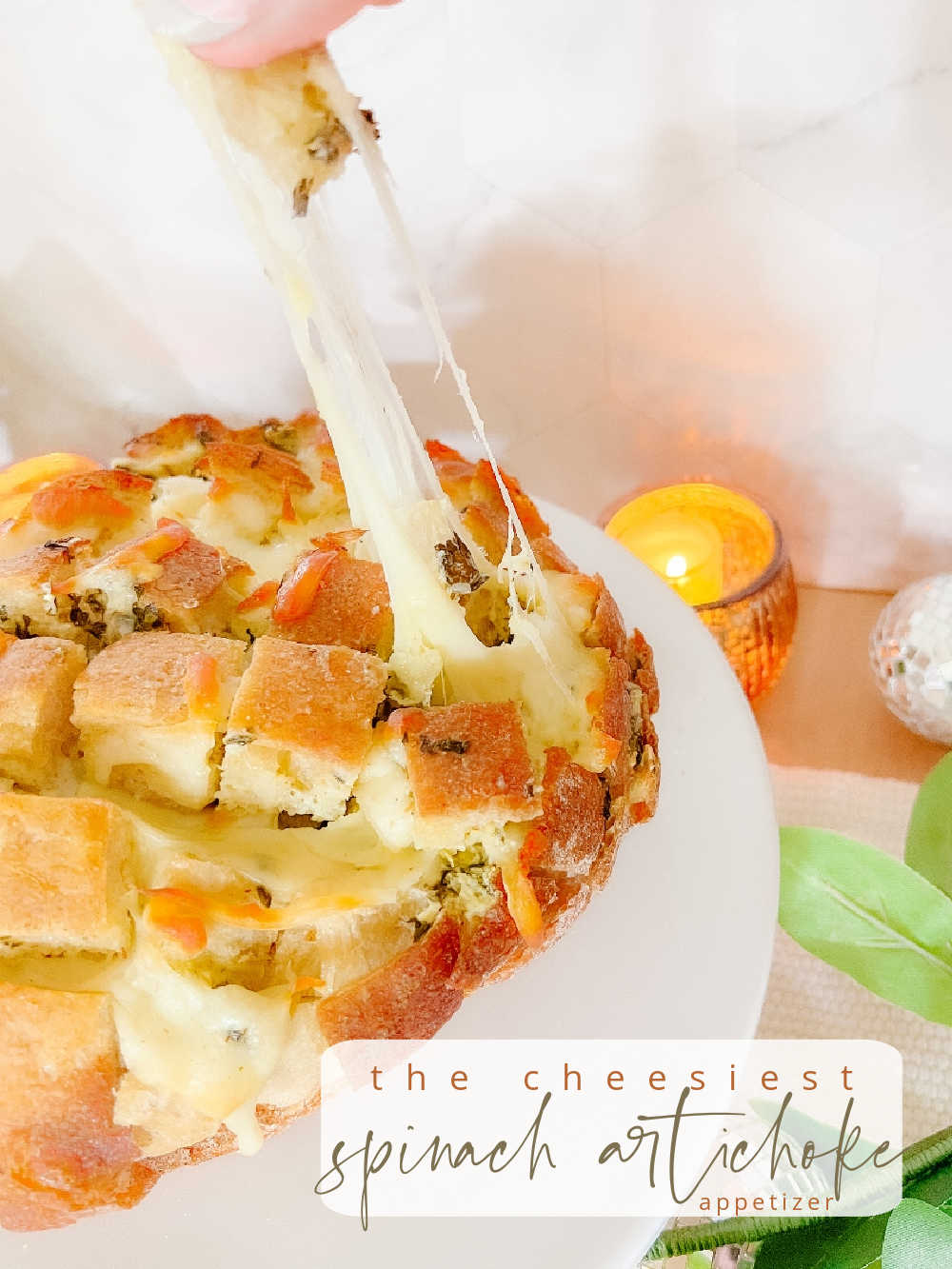 Spoon the spinach artichoke dip generously into the spaces you've created between the slices. The beauty of this recipe lies in the way the dip will settle into the depths of the bread, creating a perfect balance of cheesy goodness and creamy artichoke flavor.
Top it Off
Sprinkle the mozzarella cheese evenly over the top of the bread. This step adds a layer of gooey, melty goodness that will make your Cheesy Spinach Artichoke Bread utterly irresistible.
Bake Covered
Construct a tent out of aluminum foil and cover the bread with it. Place the prepared loaf in the preheated oven and let it bake for 30 minutes. This initial covered baking allows the flavors to meld together, creating a rich and decadent appetizer.
Uncover and Crisp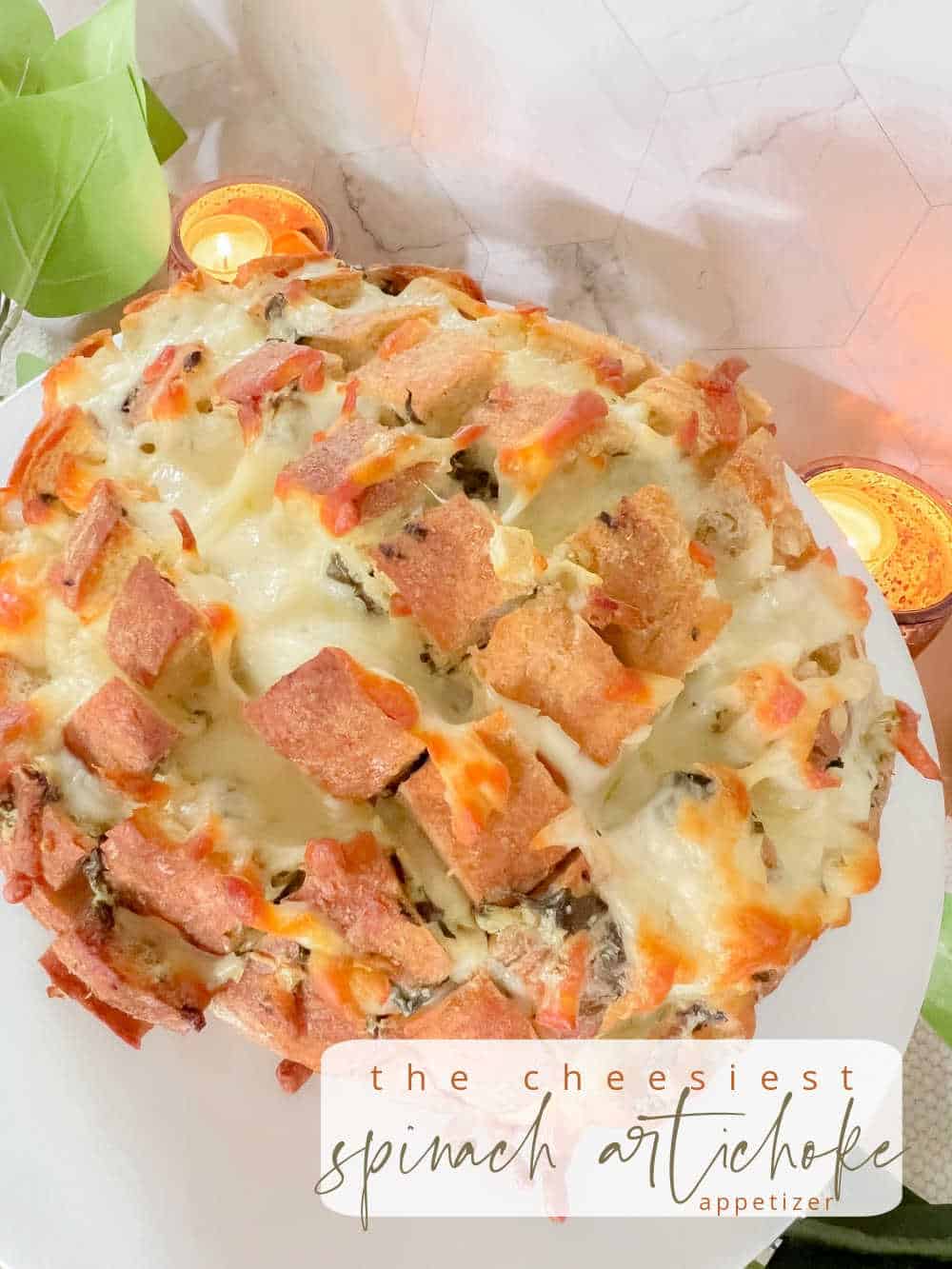 After the first 30 minutes, carefully remove the foil tent. Give the loaf a quick spritz of olive oil for that perfect golden brown finish. Place it back in the oven for an additional 5 minutes, allowing the top to become crunchy and golden.
Serve and Enjoy
Once the Cheesy Spinach Artichoke Bread emerges from the oven, prepare yourself for a wave of savory aromas that will have everyone's mouths watering. Serve it warm and watch as your guests pull apart the slices, revealing the cheesy bliss within.
Why You'll Love It: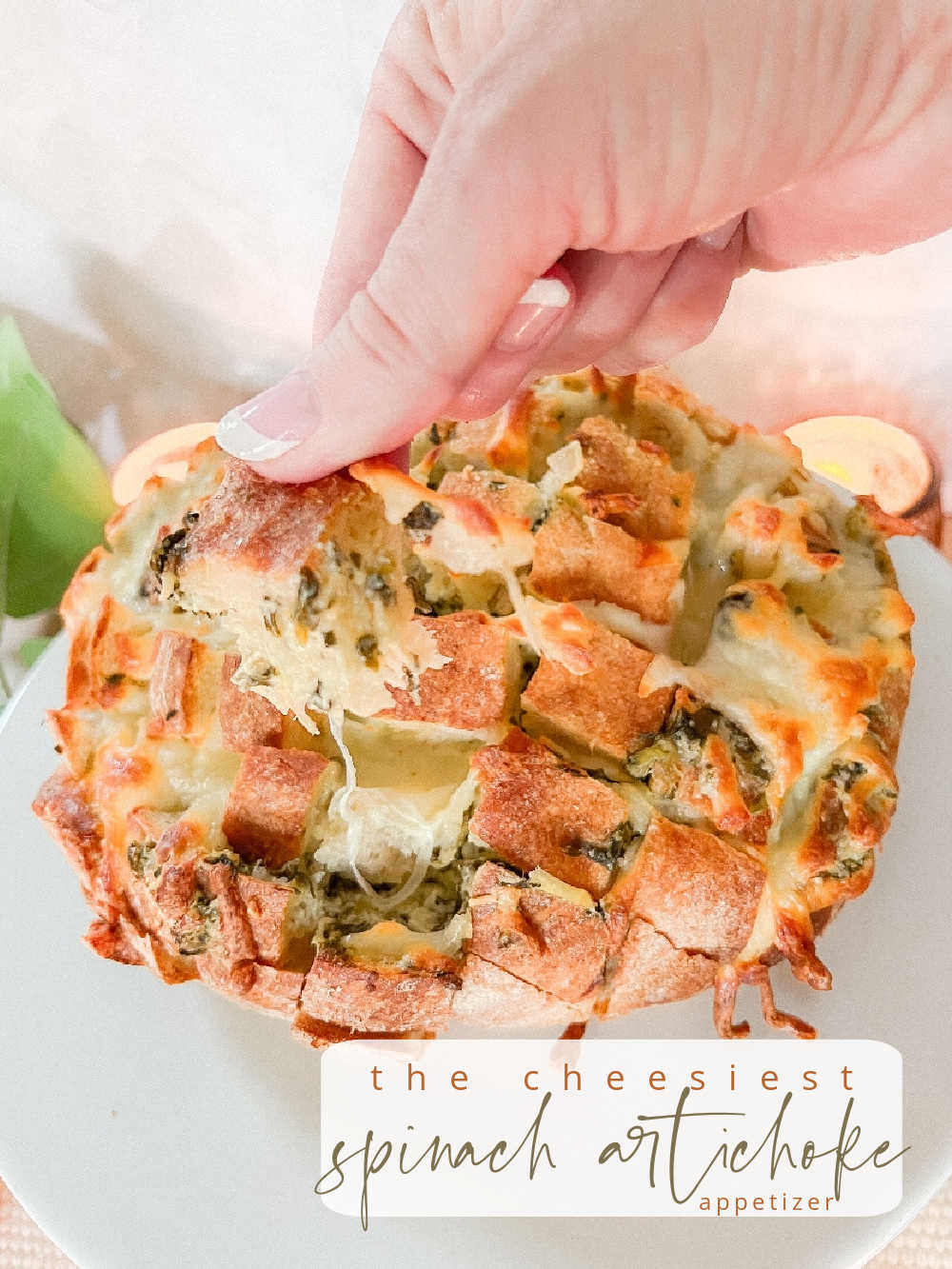 This Cheesy Spinach Artichoke Bread is a game-changer for holiday entertaining. The ease of preparation is matched only by the incredible flavors it delivers. The spinach artichoke dip seeps into every nook and cranny of the bread, ensuring that each bite is a delightful combination of textures and tastes. The gooey mozzarella on top adds that irresistible cheesy pull that makes this bread a true crowd-pleaser.
Assemble Ahead of Time
Not only is this recipe perfect for Thanksgiving or Christmas dinner, but it's also an excellent choice for parties. Assemble it ahead of time, pop it in the fridge overnight, and then bake it when you're ready to impress your guests. The portability of this dish makes it an ideal contribution to potlucks or holiday gatherings.
A Perfect Game Day Appetizer
And let's not forget about game day! Whether you're hosting a football party or just looking for a satisfying snack, the Cheesy Spinach Artichoke Bread is sure to be a hit. Kids love it, friends crave it, and you'll find yourself making it not just for the holidays but for any occasion that calls for a tasty, shareable appetizer.
9 Delicious Thanksgiving Recipes
So, as you plan your Thanksgiving feast, make sure to include this Cheesy Spinach Artichoke Bread on your menu. Your family and friends will be grateful for the delectable addition to the holiday table. For more mouthwatering recipes, check out what my friends have cooked up – just scroll down and click on the links below their pictures. Happy cooking and happy holidays!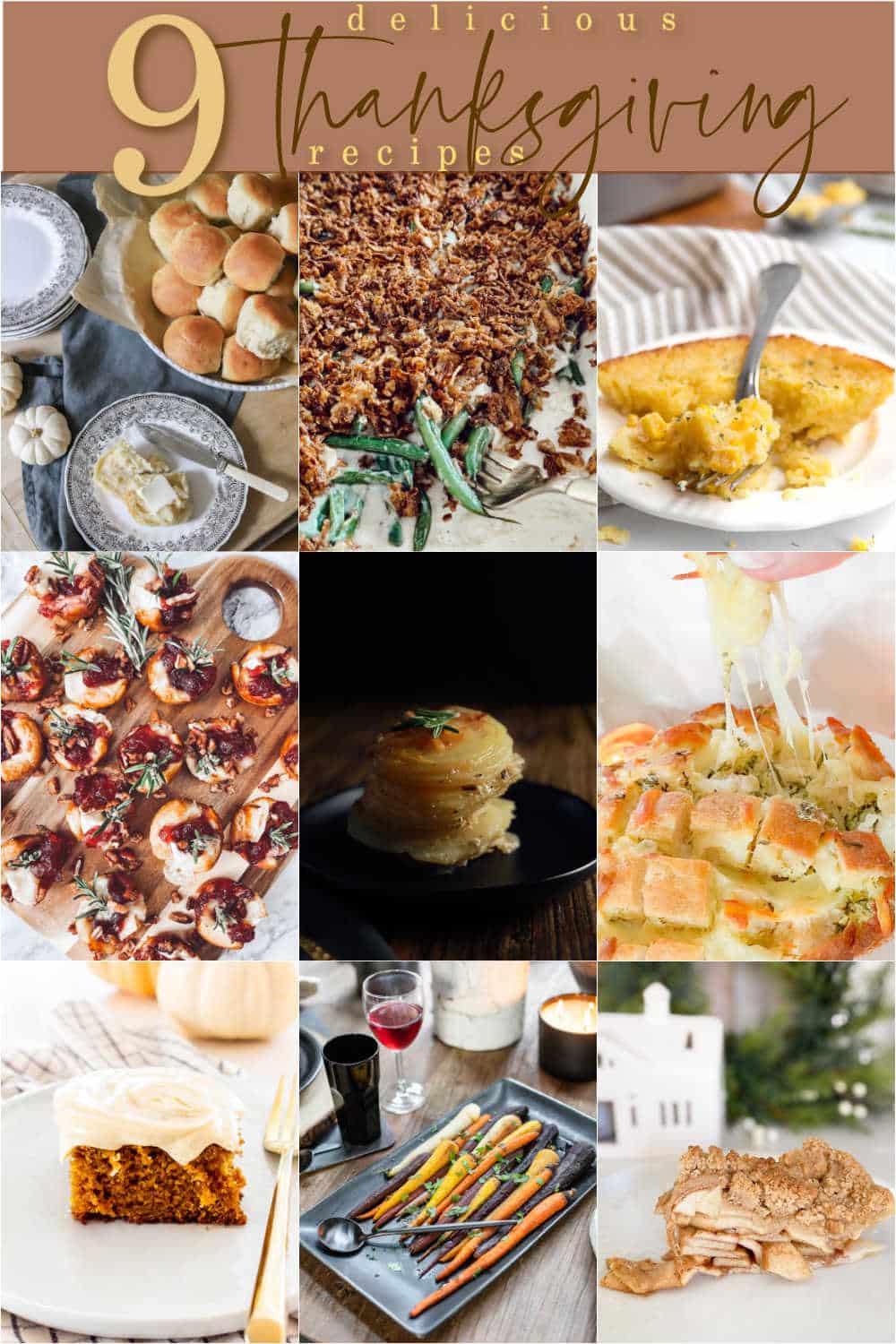 The Best Dinner Rolls | Rooms For Rent Eleanor Rose Home | Not Your Mom's Campbells Green Bean Casserole RecipeMidwest Life and Style | The Best Thanksgiving Side: Easy 5-Ingredient Baked Corn PuddingThis is Our Bliss | Cranberry Baked Brie BitesPaint Me Pink | Cheesy Herb Potato GratinTatertots and Jello | Cheesy Spinach Artichoke Bread Inspiration for Moms | Pumpkin Dream Cake My Sweet Savannah | Savory Roasted Carrots Pink Peppermint Design | The Best Dutch Apple Pie Recipe
More Thanksgiving Recipes
And here are a few Thanksgiving recipes my family loves!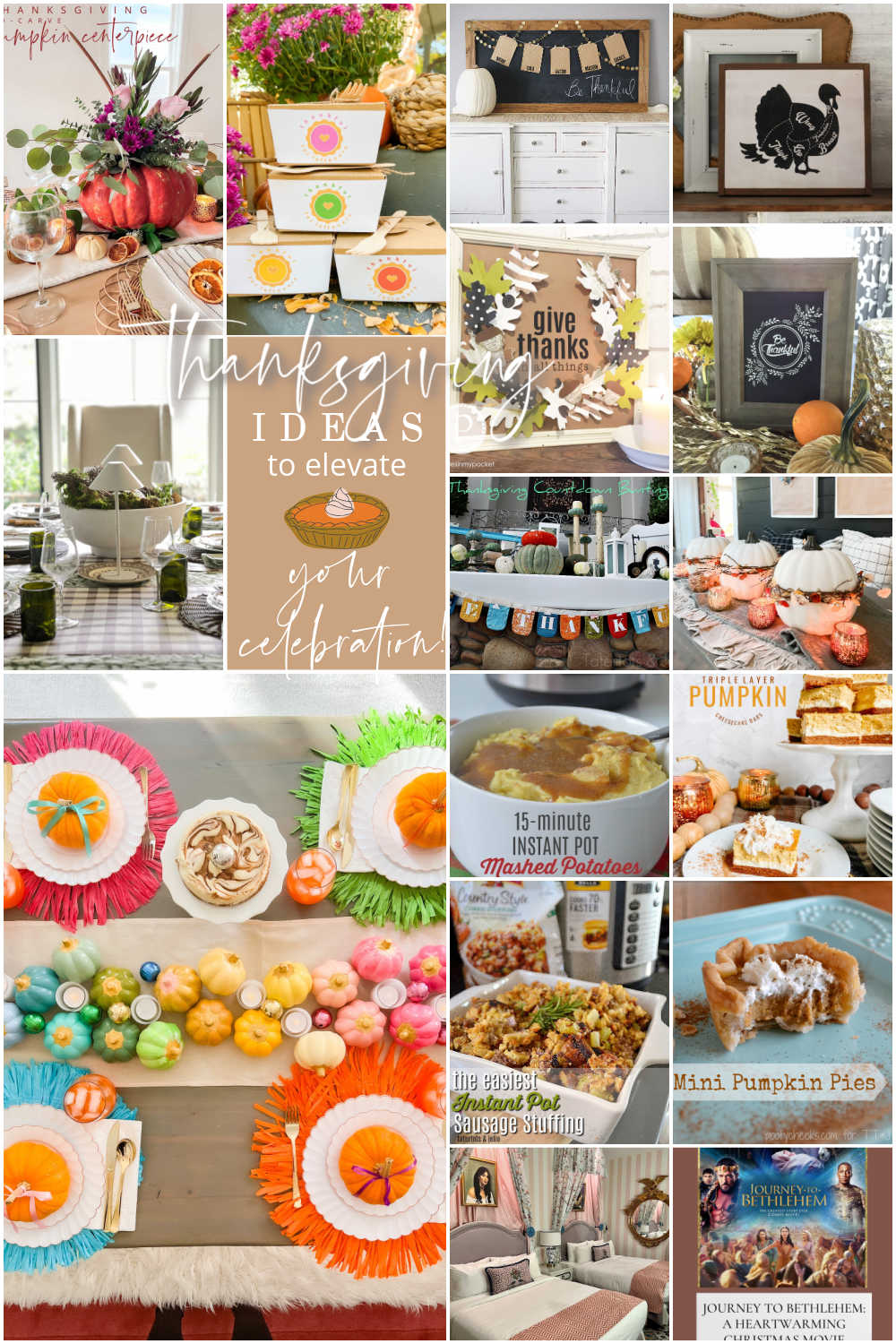 A Feast for All: 15 Thanksgiving Ideas to Elevate Your Celebration. Transform your Thanksgiving into a feast of flavors and gratitude with 15 creative ideas, including mouthwatering recipes, festive DIY projects, and free printables to make this year's celebration unforgettable.
Which recipe do YOU want to make first?
Let us know in the comments!
xoxo