I'm so excited to kick off the second annual HAPPY Holidays event with Rebecca at the Crafted Sparrow! More about this after her amazing project:
Happy Holidays friends! I'm so excited to be here today, and truly honored that Jen has asked me to share a Holiday idea with you. I'm Rebecca, and you can find me over at The Crafted Sparrow, a DIY/craft blog dedicated to all the things I love and create.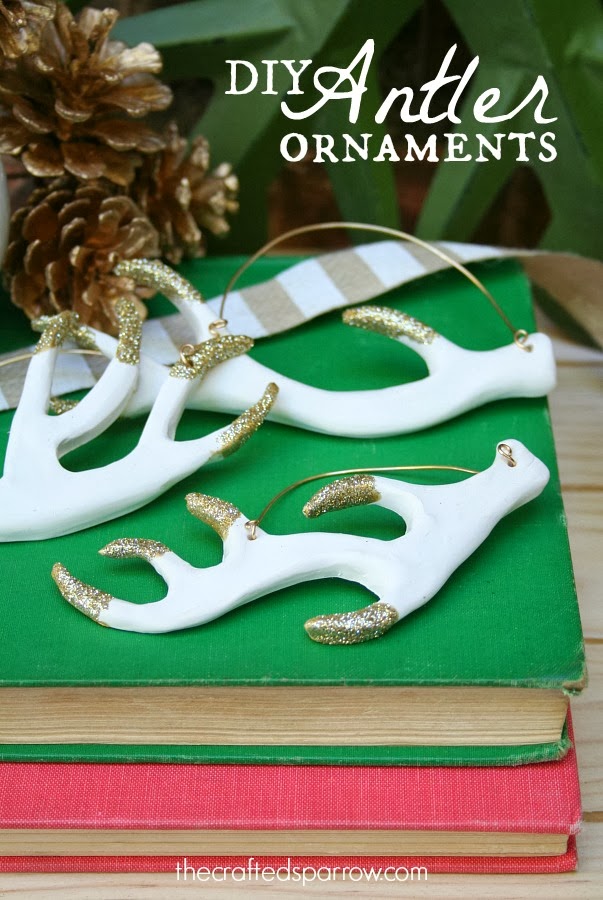 Today I'm sharing these super fun DIY Antler Ornaments that I made for my tree this year. Every year for Christmas I pick a new theme to my tree, I keep basic ornaments from year to year that will work with most themes and build my tree with lots of other fun ornaments and things. I love to include a few handmade ornaments each year that I create to match the theme. Since antlers are so popular this year I though it was a great way to incorporate them in to my tree this year.