Hey everyone, I'm Steph from Crafting in the Rain. It's always fun to guest post here, and I've loved working on some Christmas crafts already this season! This star Christmas craft can be adapted to what you have around already, so let's get started.


---
DIY Star Sign Christmas Craft
---

Here's your list of supplies:
A wooden star "frame" (or just a square one works if you can't find a star)
A festive "pick" (any holiday decoration with some greenery and other pretty stuff attached)
Red and white pom poms
Needle
Thread
Glue gun
Wire cutters

Start by trimming the pick wire so it will fit nicely into one of the points of the star. Glue it into place.



You can see you have a lot of flexibility here too — add small ornaments, a little bird, pine cones, whatever! And you can fill up the whole shape, or leave it a little more simple.

Make a pom pom garland by threading them together with the needle. Poke the threaded needle through the center of a pom pom and push it down, but leave a few inches of thread at the end. You can decide how much space you want between the pom poms, or if you want them to be touching. Total creative control!
---
DIY Star Sign Christmas Craft
---

Drape the pom pom strands across the star and glue it to the star.

Don't you love how it's so easy to make, but it's so cute? Once it's finished, you can put it on a mantel, an end table, or even use a Command strip and hang it on a wall or on your front door. So thanks for reading, and thanks for having me Jen!
Thanks Steph!!
What a fun project. And I love how easy it is!!
Here are a few other projects that I love from Crafting in the Rain!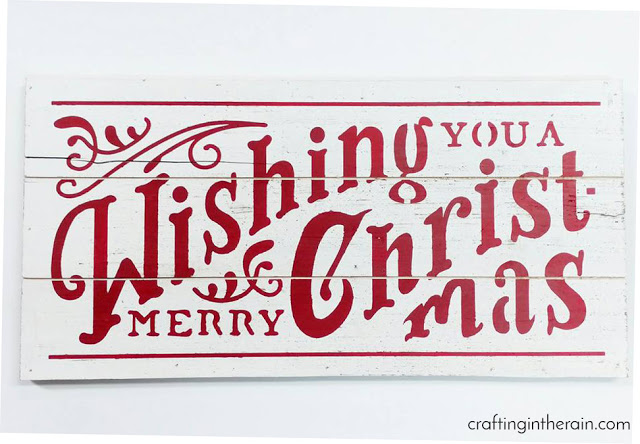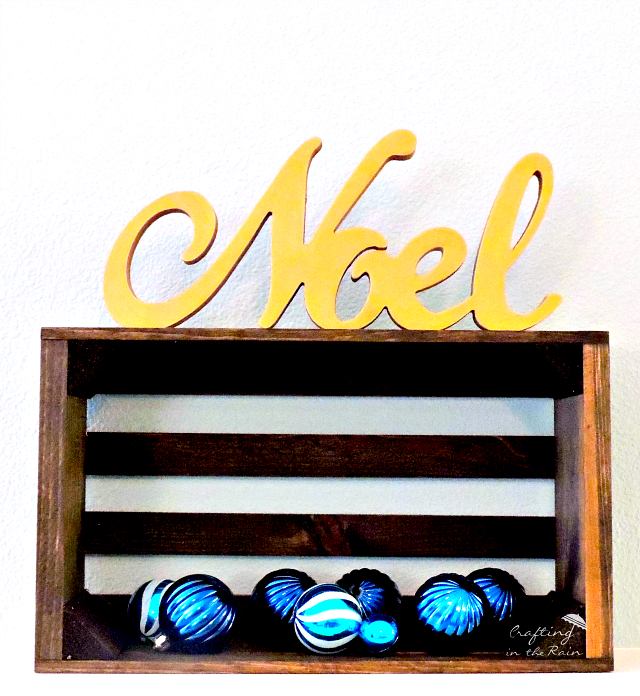 Be sure to follow along with Crafting in the Rain:
Crafting in the Rain on Pinterest
Crafting in the Rain on Instagram
Have a Festive Day!
xoxo
PS be sure to check out the HUNDREDS of holiday projects that have been linked up at the
HAPPY Holidays event!!