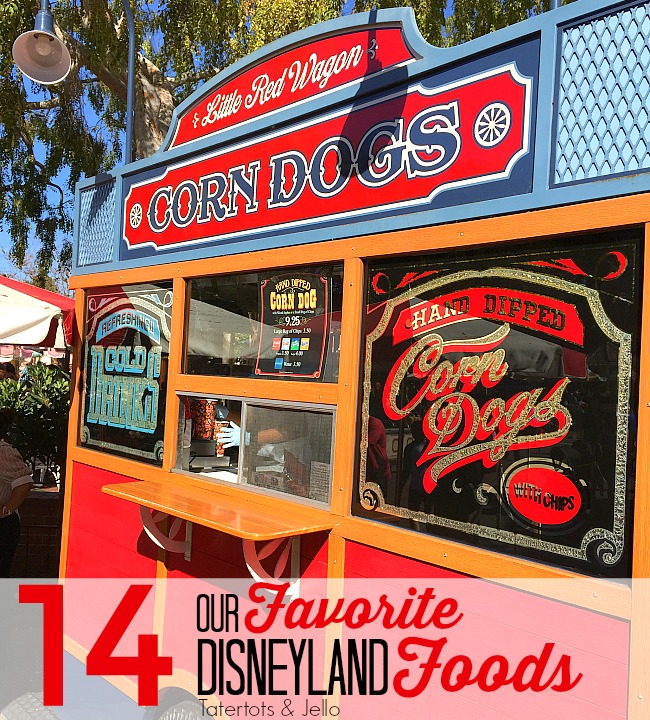 ---
14 Amazing Disneyland Foods!
---
Disneyland really is the happiest place on earth for our family. We have been going there at least once a year for almost 20 years. And since it's usually our one big vacation trip a year we love to plan it out. And that includes food! Over the years we have been able to eat almost everything that Disneyland restaurants, cafes, carts and shops have dished out. We look forward to the food almost as much as we look forward to the rides every year! Each person in the family has a favorite Disneyland food that they HAVE to get while we are there. And since we just got back from our annual Disneyland trip, I thought it would be fun to share everyone's favorites with YOU!
So here it goes – our FAVORITE Disneyland foods: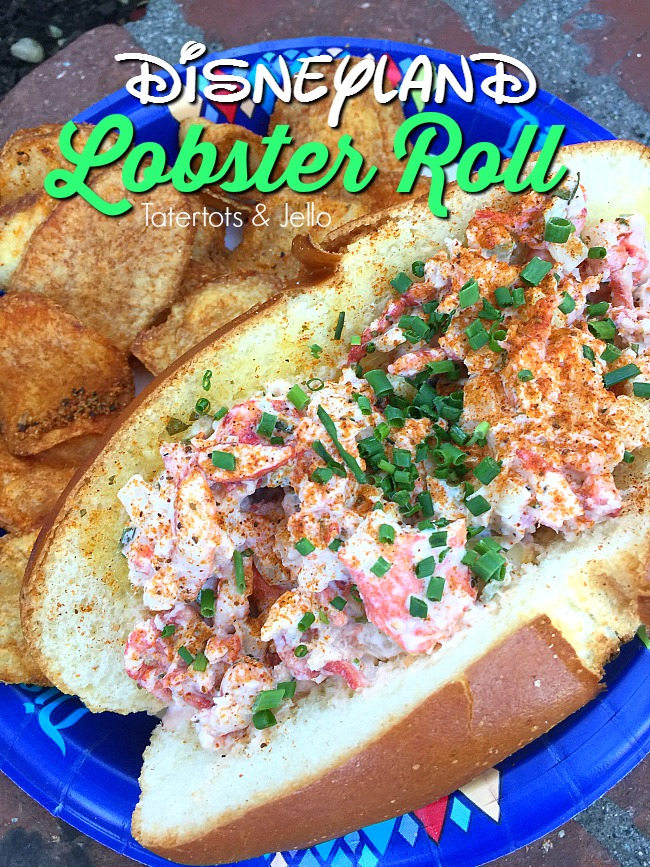 Lobster Roll – Harbor Galley in Critter Country.
This was my son Nicks favorite Disney food this year. Big chunks of lobster in a creamy, tangy sauce on a buttery soft brioche roll. The roll also comes with a side of kettle chips.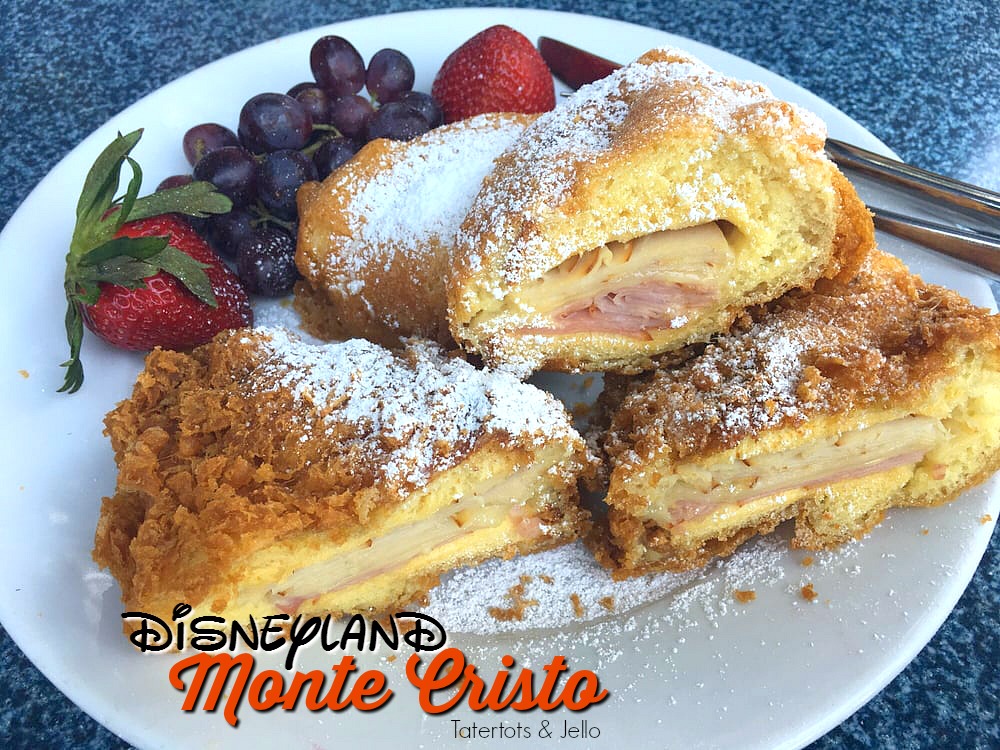 Monte Cristo Sandwich – Cafe Orleans in New Orleans Square.
This sandwich is HUGE. The original Monte Cristo sandwich has ham, turkey, swiss cheese, and is then deep fried and dusted with powdered sugar. Don't skip the jelly – the sweetness brings all of the flavors together. There's also a 3 cheese version for vegetarians which is awesome.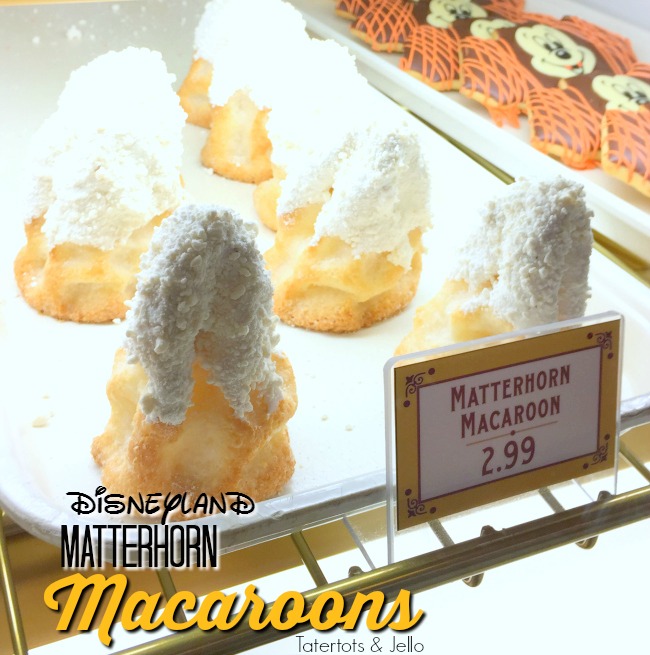 ---
14 Amazing Disneyland Foods!
---
Matterhorn Macaroon – Jolly Holiday Bakery on Main Street.
It's a giant macaroon with a delightful coconut flavor. It's soft on the inside but slightly crisp on the outside and with coconut flakes on top. The top of the macaroon is sugary which makes it even better. And we loved that it was shaped like the Matterhorn.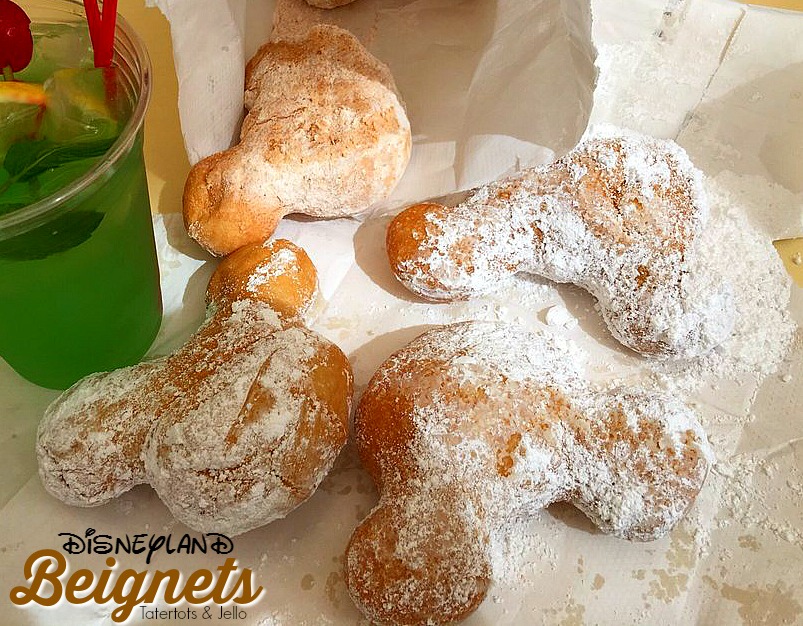 Beignets – Mint Julep Bar at New Orleans Square.
They come in 3-packs. Make sure to always shake the bag to evenly distribute the powdered sugar on every crevice before you enjoy them. They come out of the bag freshly fried, piping hot and SOOO delicious. They also have seasonal flavors such as pumpkin, butterscotch, and gingerbread during the holidays.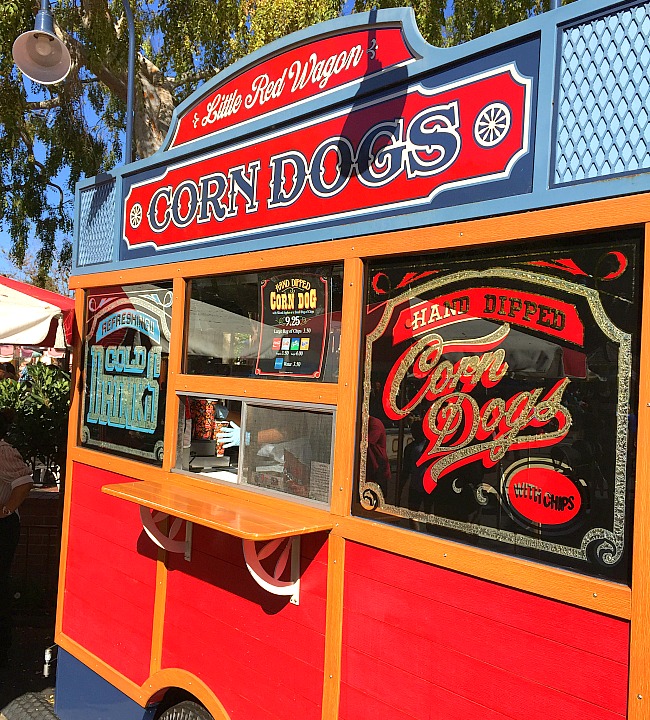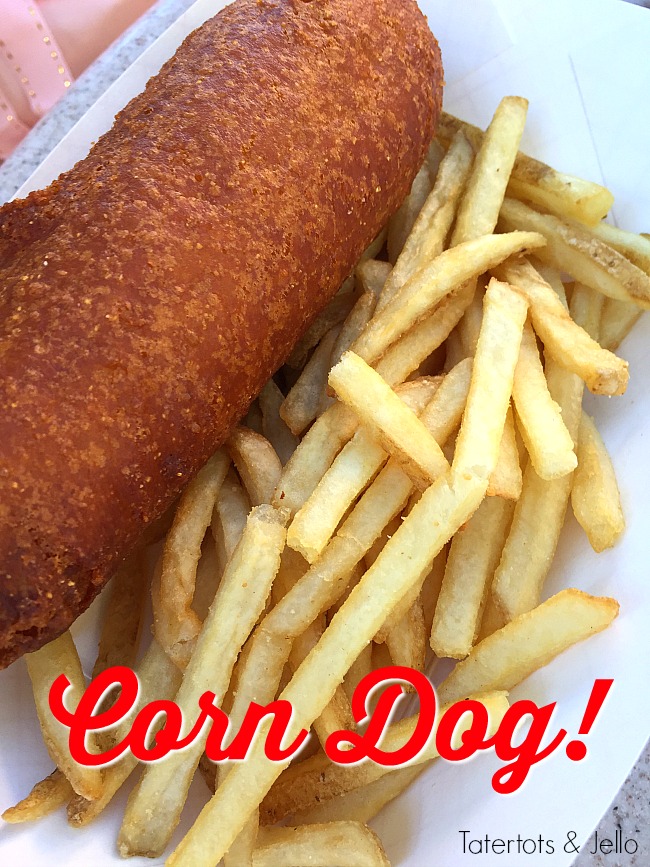 Corn Dog – Little Red Wagon Corn Dog Cart on Main Street.
This cart is truly "tucked away" at the end of Main Street and off to the right (if you're facing the castle). The batter on the corn dogs is crisp on the outside and soft on the inside. I am not usually a big fan of corn dogs but these corn dogs are delicious.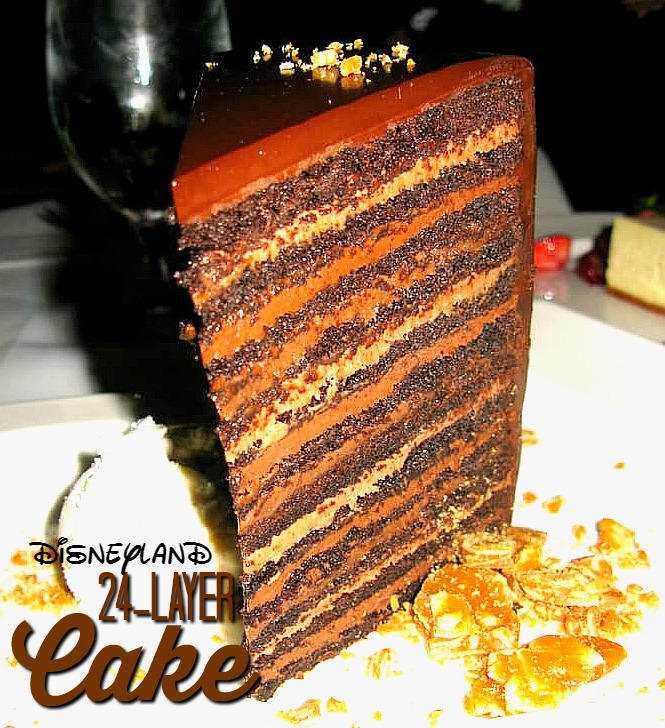 24 Layer Cake – Steakhouse 55 in the Disneyland Hotel.
You can order the cake and get it delivered in the lobby if you don't want to eat at the restaurant. The cake is HUGE – very tall. It's 24 Layers of Chocolate Cake with Chocolate Sponge Cake, Milk Chocolate, Dark Chocolate, Nutella and Mint Chocolate Chip Gelato. ($12)
You can watch a video of how they make it here: (youtube.com/watch?v=jcRd…) It's a must try!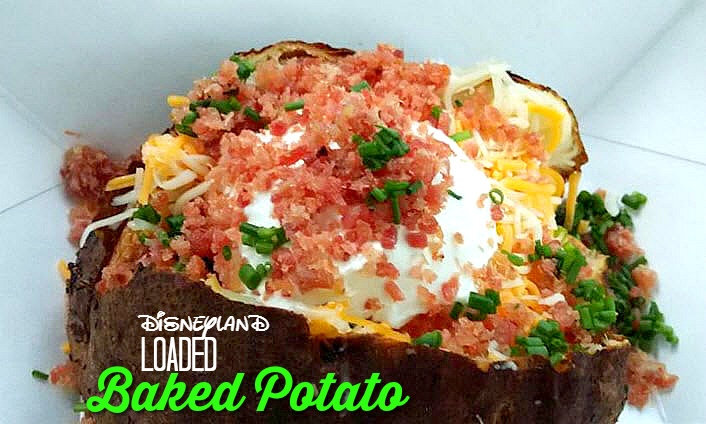 Loaded Potato – Troubadour Tavern in Fantasyland.
They have three different types of baked potatoes. This one is the sour cream and bacon. You can ask for extra butter and condiments too. We all love potatoes so this one was a favorite for us!
---
14 Amazing Disneyland Foods!
---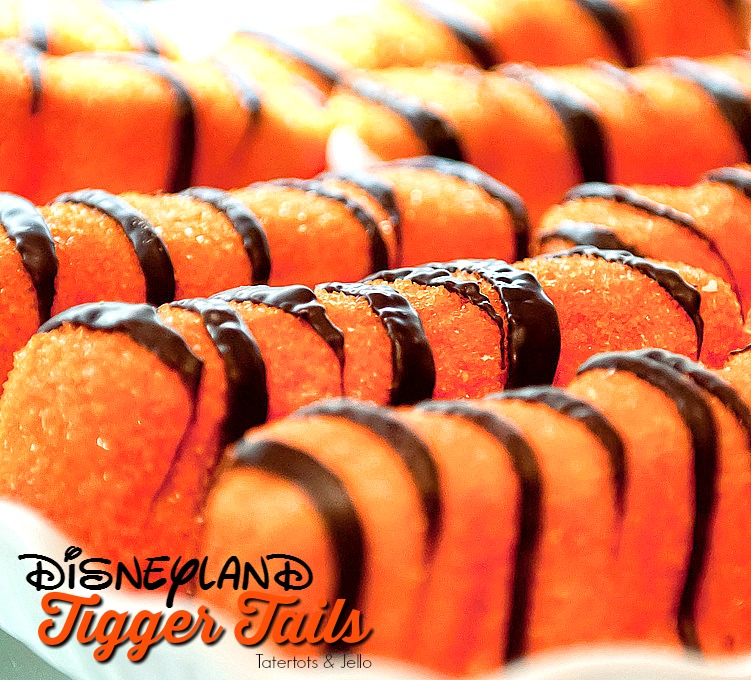 Tigger Tails – Disneyland Bakery on Main Street.
Tigger Tails are marshmallow covered in caramel, then white and dark chocolate and finished with a sugar coating. They are very sweet but perfect to share if you need a sweet treat between rides.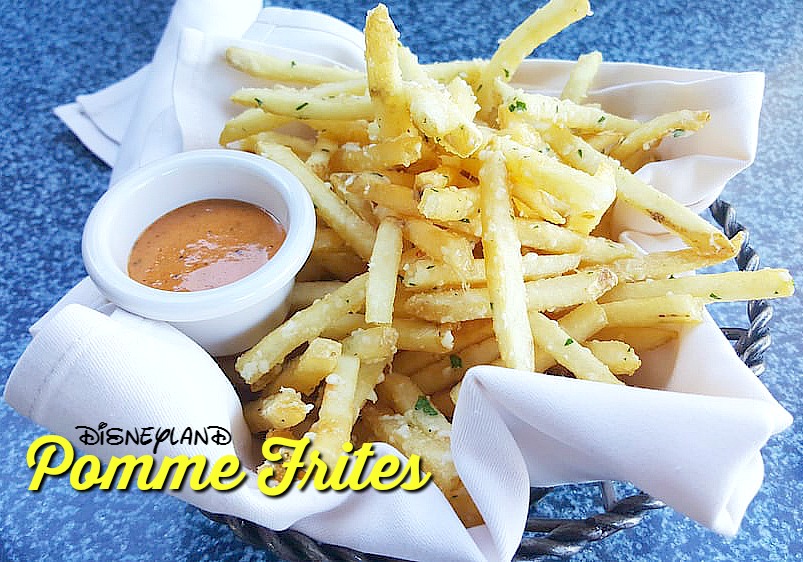 Pomme Frites – Cafe New Orleans in New Orleans Square.
Pomme Frites are garlic fries tossed in parmesan cheese served with a Cajun cajun remoulade dipping sauce. The fries come in a big basket that makes them the perfect shareable appetizer/side. They come with two pots of dipping sauce but will bring you more if you ask!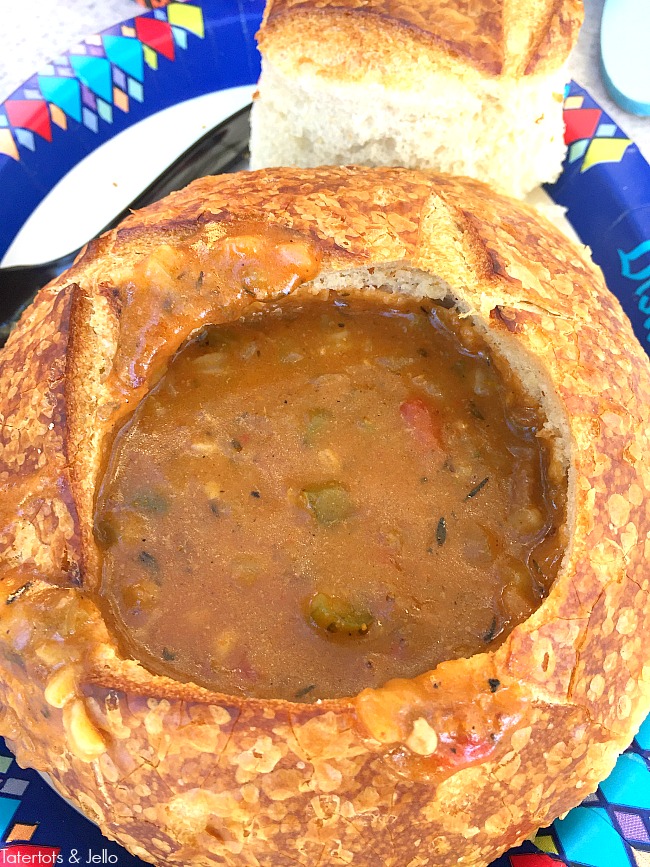 Gumbo in a Bread bowl – Royal Street Veranda in New Orleans Square.
This is a little hidden gem in Disneyland. It's located in New Orleans Square by the Pirates of the Caribbean ride. If there are lines for food in the park, this service window restaurant usually has a small line. It's the perfect place to get some food without having to wait. The menu is very simple – vegetarian or steak gumbo or clam chowder served in a sourdough bread bowl. The bread bowls are so soft and chewy, the gumbo had a nice spice to it and the steak is tender and well cooked. We love eating the bread bowl too!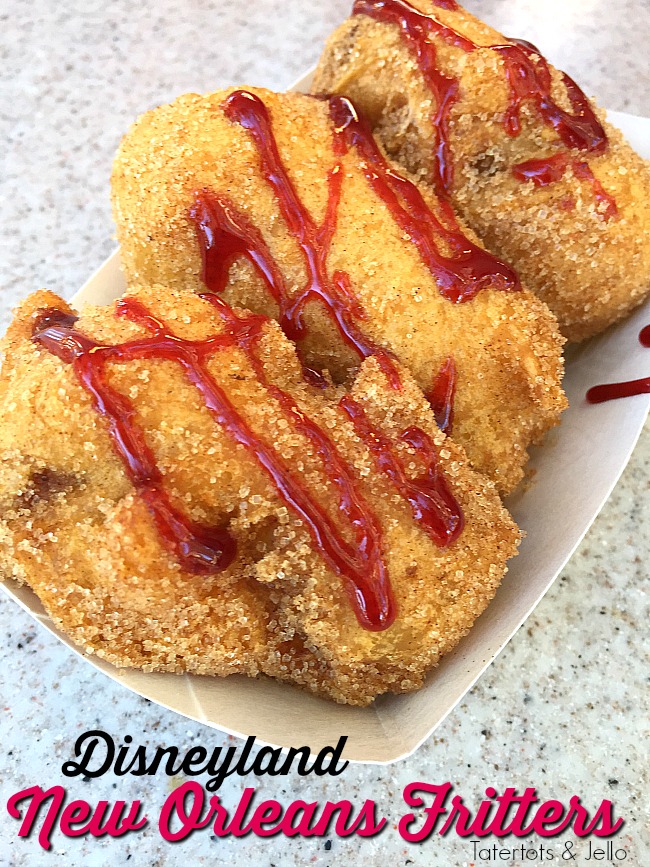 New Orlean Fritters – Royal Street Veranda in New Orleans Square.
This trip, my family also tried the banana fritters, which were also quite good. They have banana inside, which is soft and creamy and a nice balance to the fried skin of the fritter.
---
14 Amazing Disneyland Foods!
---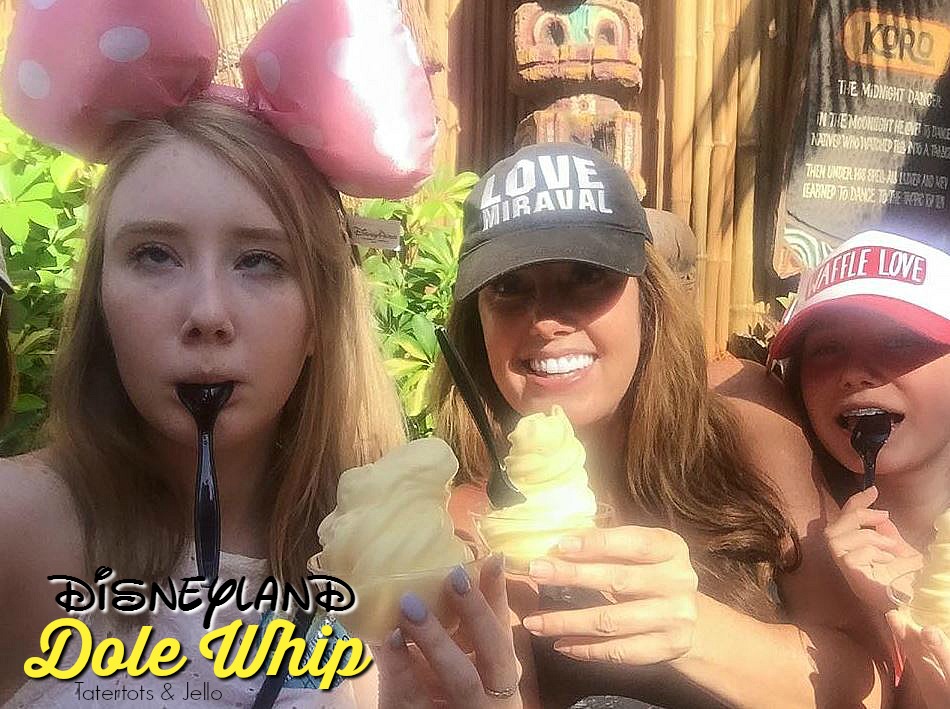 Dole Whip – Tiki Lounge in Adventureland.
These might be our favorite food inside the park. We have tried Dole Whip from different ice cream and frozen custard places around the country and they never measure up to the original Dole Whip at Disneyland. They are fantastic, You can get either the soft serve or a float that includes pineapple juice, maraschino cherry and an umbrella!! Insider tip…if the line is super long outside of the tiki room court yard.. Go in the tiki room court yard!! There is a line inside the court yard. It's always shorter! Then if you don't want to stay for the tiki extravaganza. You can walk right back out of the court yard!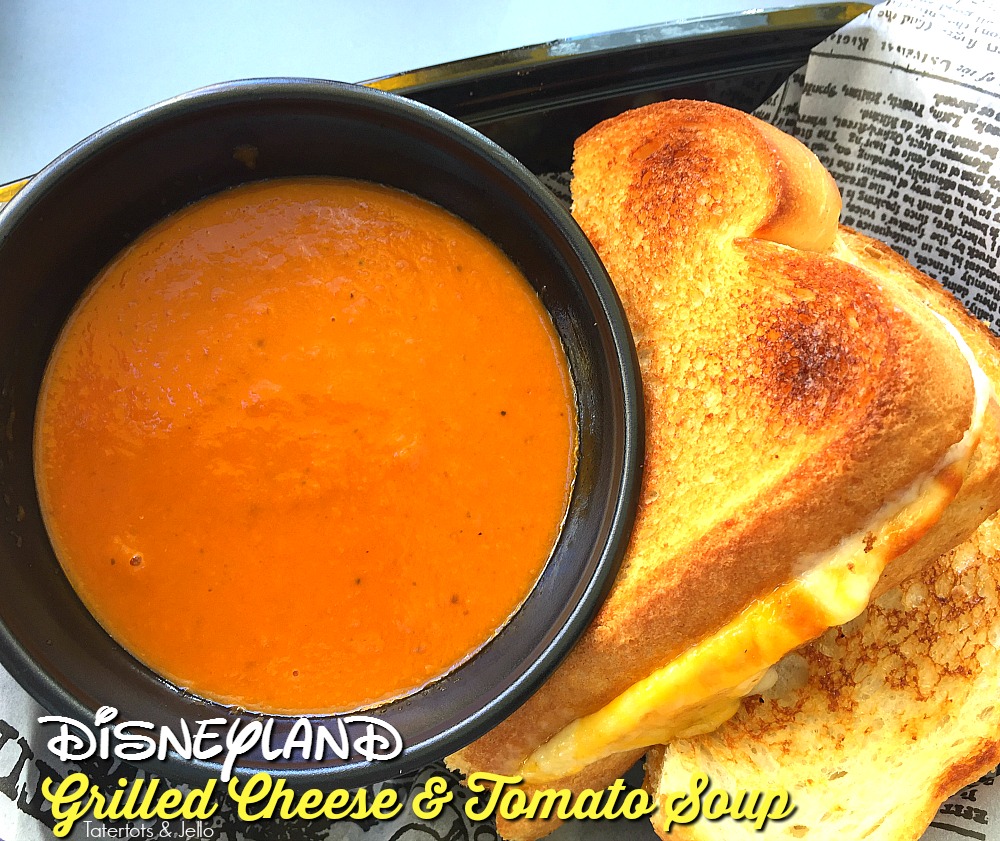 +
Grilled Cheese and Roasted Tomato Soup – Jolly Holiday Bakery on Main Street.
This is grilled cheese made with Texas toast and several cheeses melted inside. The grilled cheese is toasted just enough so it the perfect balance of soft and crispy, while the sandwich is generous with the cheese and it tastes very buttery. The grilled cheese sandwich dipped in the tomato soup is a perfect combination.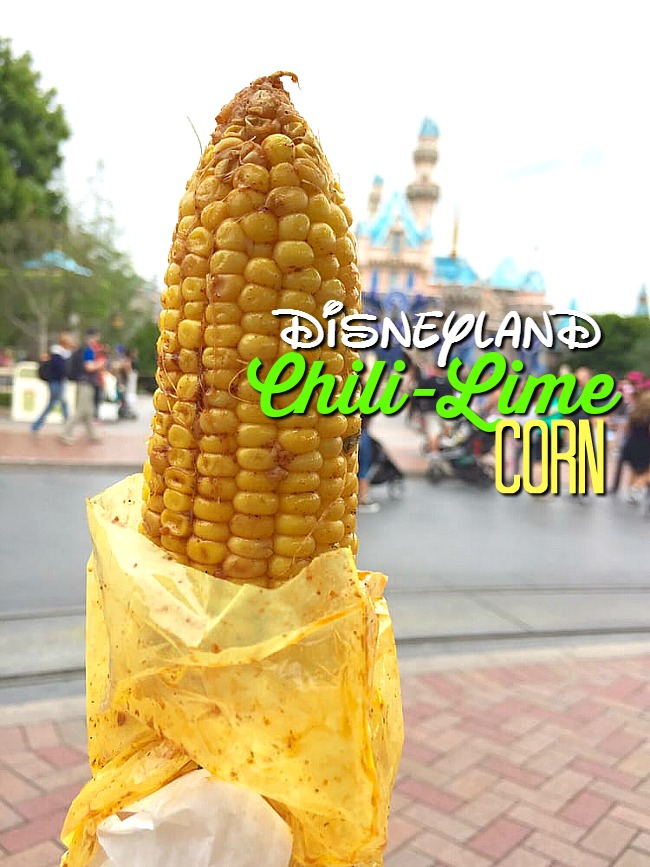 Chili Lime Corn – Turkey Leg Cart in Adventureland.
The Chili Lime Corn is really good grilled corn and a nice change of pace from the usual theme-park food. The kernels themselves are adequately fresh and juicy, with a satisfying, clean crunch as you bite into the corn. And the chili lime flavor isn't super sour or spicy. It has just the right amount of spice with a slight kick. You can get the corn from the Turkey Leg Cart in Adventureland but they also sell them at a stand near Fantasyland and another stand near It's A Small World.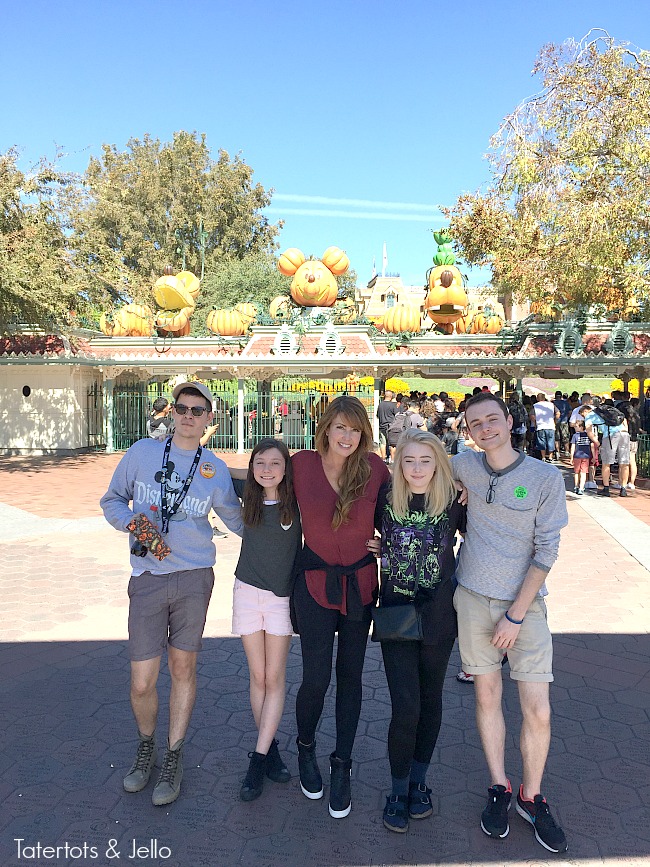 ---
14 Amazing Disneyland Foods!
---
We had such a fun time there this year. We got our tickets through Park Savers.
Park Savers offers discount Disney Theme Park Tickets and they have a special now that I just found out about:
Now on Parksavers.com when you book a hotel and tickets together you can receive up to $7 more off each already discounted ticket!
Plus all of our hotels are backed by our Price Match Guarantee so you know you're getting the best price out there!
You can save money on your trip by booking it through www.parksavers.com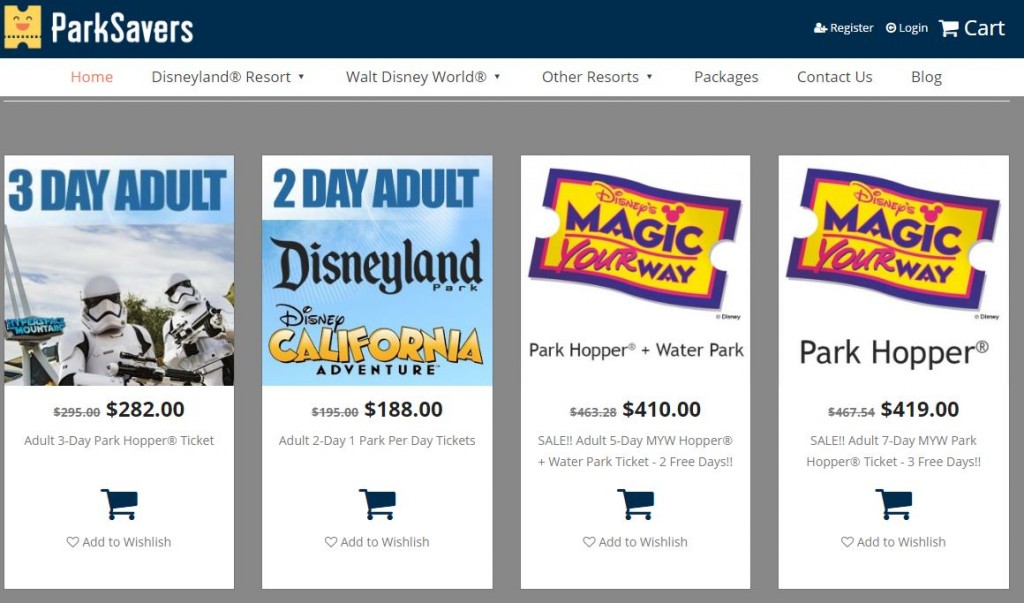 What is YOUR favorite Disneyland food?
Let us know in the comments so we can try it out the next time we go!!
xoxo

We are proud to partner with ParkSavers to share our favorite Disneyland foods with you!