My name is Kara from Creations by Kara, and I'm so happy to be here for another one of Jen's Happy Holidays Series. I've known Jen for years, and I just adore her! She is one of the kindest and most talented ladies I know. I'm delighted to be sharing a yummy Christmas recipe with you today.
---
Chocolate Chip Christmas Cookie Sticks Recipe
---
Easy Christmas Cookie Sticks
Author:
Serves: 4 dozen cookie sticks
Ingredients
1 cup butter, softened
1 cup sugar
1 large egg
1 1/2 tsp vanilla
1/2 tsp almond extract (or use more vanilla)
3 cups flour
1 tsp baking powder
2/3 cup mini chocolate chips
For topping:
1/3 cup white chocolate chips
1/3 cup dark or milk chocolate chips
Sprinkles
Instructions
Cream butter and sugar in a large mixing bowl. Beat in egg, vanilla, and almond extract. Stir in the flour, baking powder, and chocolate chips. Cover dough and chill for at least an hour.
Roll dough out on a lightly floured surface to a rectangle shape that is about 1/4″ thick. Use a knife or pizza cutter to cut the dough into strips that are about 1″ by 4″.
Place strips on parchment lined cookie sheets and bake at 375° for about 8-10 minutes or till lightly browned on the bottom edges. Let sit on pans for a couple minutes, then remove to cooling racks.
Cool cookies completely. Melt each of the chips in a ziplock bag in the microwave at half power. Snip the corner and drizzle over the tops of the cookies. Add sprinkles.
Notes
It works best to drizzle a few cookies at a time so that you can add the sprinkles before the chocolate sets up.
---
I love baking all kinds of breads and treats, but cookies are one of my favorites. Especially Christmas cookies! I love coming up with new cookie recipes that we can add to our plates of goodies. These chocolate chip cookie sticks are my latest culinary experiment, and they were an epic success!
Aren't they festive with those cute sprinkles on top? And they are so very tasty. I sampled a piece of one right out of the oven, and even plain they are fantastic. But drizzle on some chocolate and add a few sprinkles, and they are downright amazing!
---
Chocolate Chip Christmas Cookie Sticks Recipe
---
For an extra special treat, you can dip them into hot cocoa. So yummy!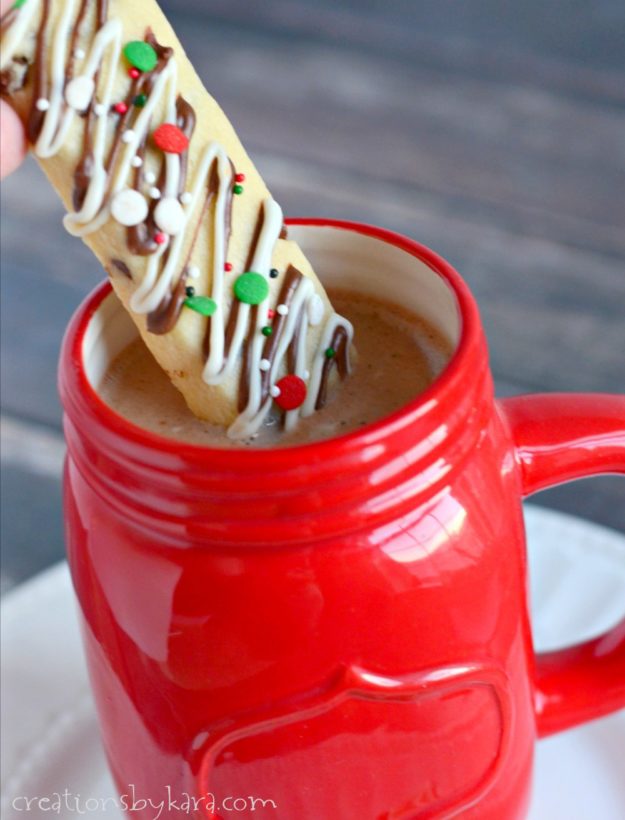 ---
Chocolate Chip Christmas Cookie Sticks Recipe
---
For more wonderful Christmas Cookie recipes, check out these posts:
Caramel Filled Bon Bons / Andes Peppermint Oreo Cookies / Gumdrop Cookies
Hope you enjoy this recipe, and thank so much for having me Jen!!
XOXOXO -Kara
Thanks Kara!!
Those cookie sticks are so adorable!
Kara is such a super person. Here are a couple more ideas: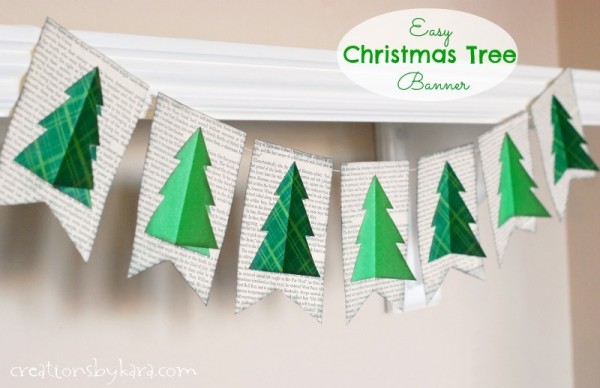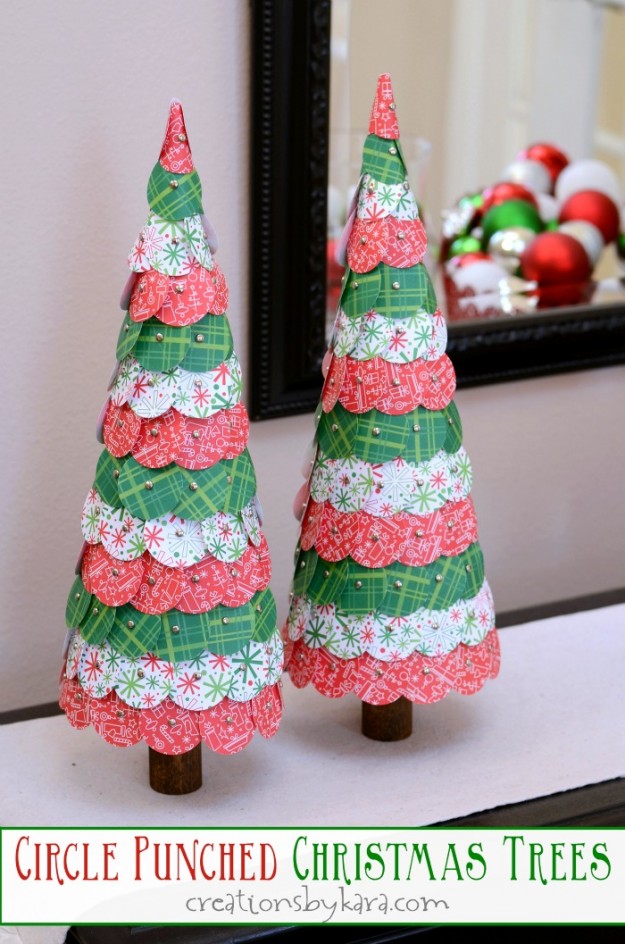 Paper Circle Punched Christmas Trees
You can follow Creations by Kara:
Creations by Kara on Pinterest:
Creations by Kara on Instagram:
Have a Yummy Day!
xoxo
PS be sure to check out the HUNDREDS of holiday projects that have been linked up at the
HAPPY Holidays event!!