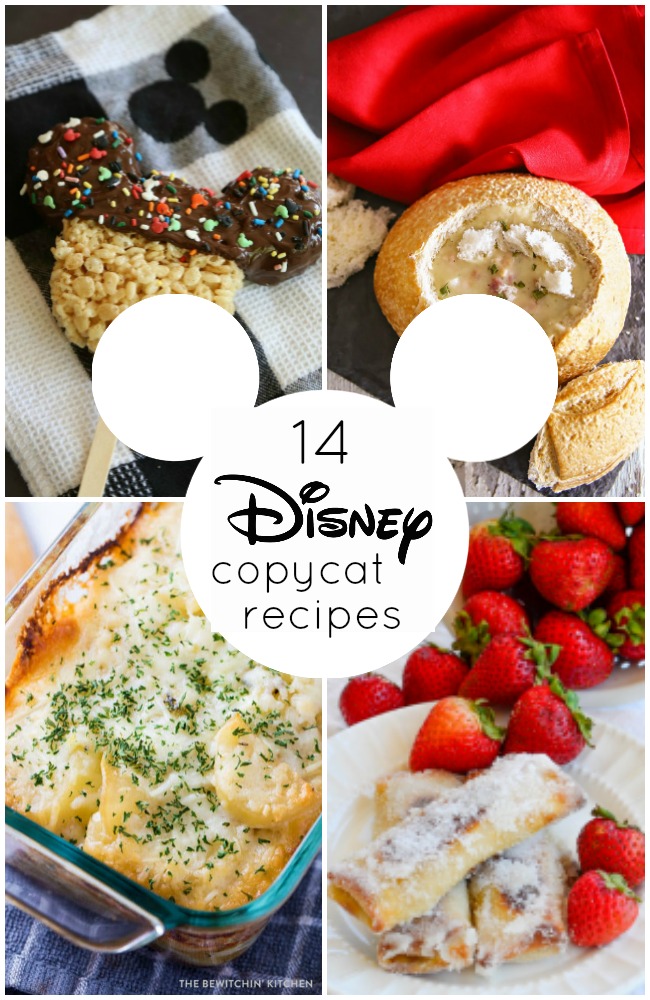 14 AMAZING Disney copycat recipes! Recreate the feeling of Disney with these recipes inspired by the ones served at Disneyland and Walt Disney World!
14 Disney Copycat Recipes!
One of our family traditions were our trips to Disneyland. We went at least once a year and those trips hold some of our favorite memories as a family. My kids are more grown up now but they still love going to Disneyland each year. Last year we were able to explore DisneyWorld and discovered all kinds of new rides and foods there. I love making Disney-inspired food because it brings some of those special Disney feelings back. Here are a few AMAZING Disney copycat recipes for YOU to make!
******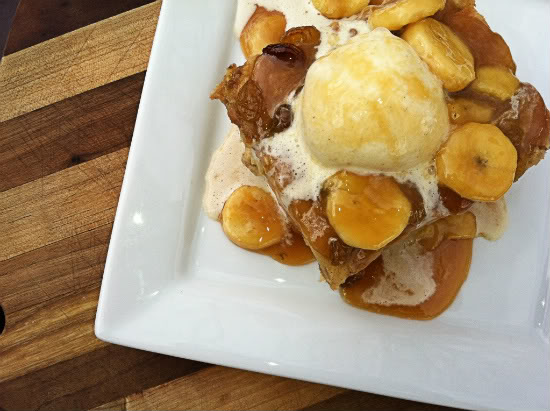 'Ohana Pineapple Bread Pudding @ Big Bear's Wife
Pineapple bread pudding from the Polynesian Village Resort has an amazing combination of flavors in the bread pudding with bananas foster sauce.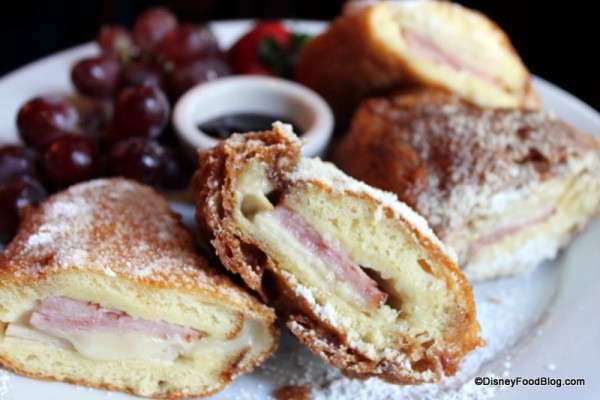 Disneyland Monte Cristo Sandwich @ Disney Food Blog
Getting a Mote Cristo sandwich at Disneyland was one of our favorite meals to enjoy. 8 slices Swiss cheese. 8 slices turkey. 8 slices ham. 8 slices Texas style white bread fried to a crispy outside and then sprinkled with powdered sugar and raspberry jam for dipping is heavenly.
Disney World's Ooey Gooey Toffee Cake @ Six Sisters Stuff
This Ooey Gooey Toffee Cake looks like the perfect dessert. You can find it at Walt Disney World in the Liberty Tree Tavern.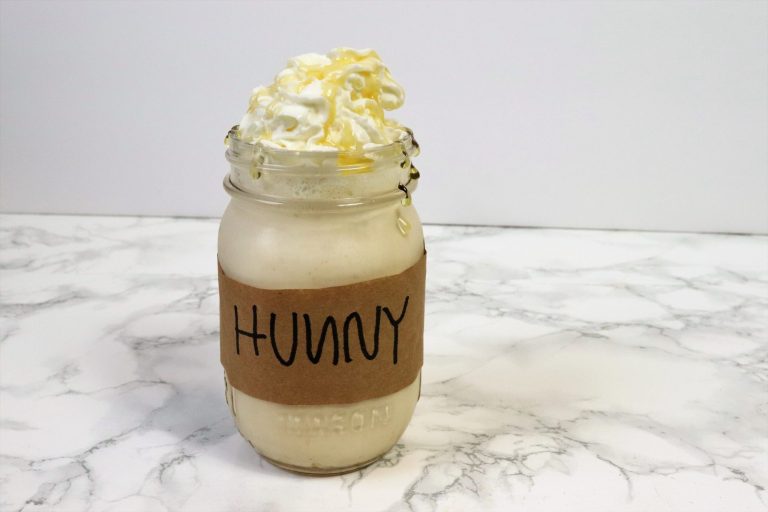 Winnie The Pooh's Honey Milkshake @ Disney in Your Day
With the new Christopher Robin movie that's out, you might want to whip up a Winnie The Pooh Honey Milkshake. You can find the original at Disney Springs.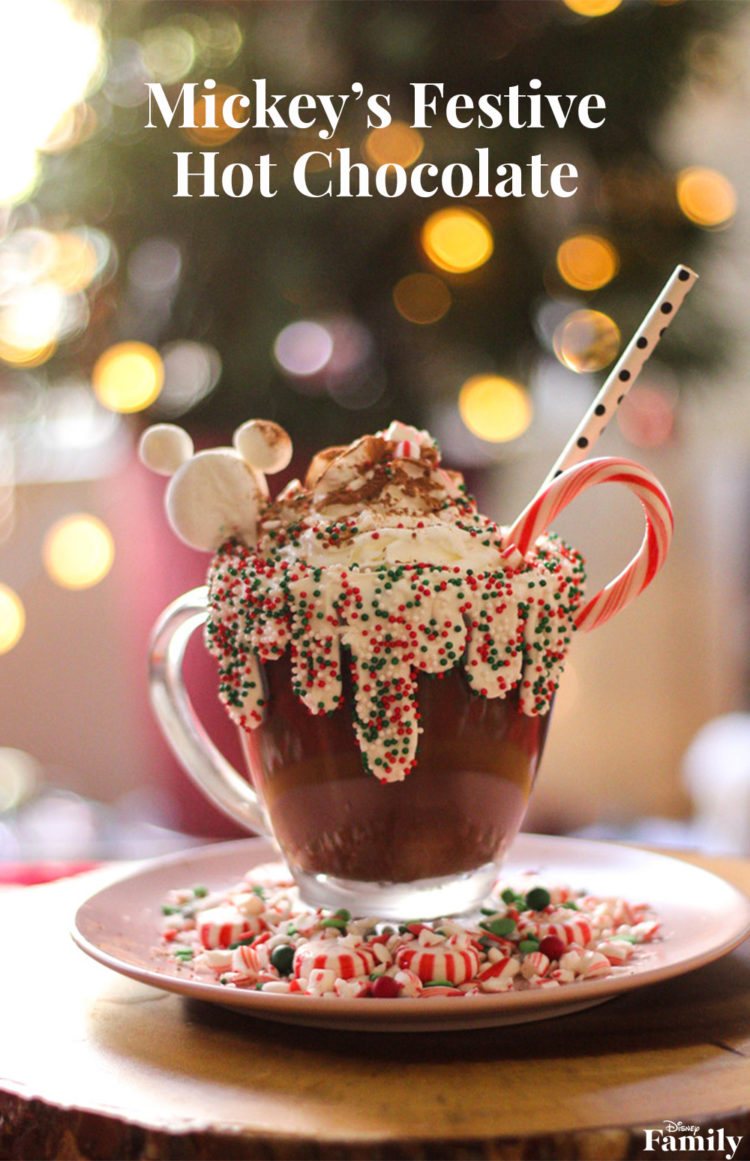 Mickey's Festive Hot Chocolate @ Disney Family
One of our favorite times to visit Disneyland is during the holidays. Everything is transformed to Christmas, even the rides! They make the most amazing hot chocolate, but you can whip up your own at home!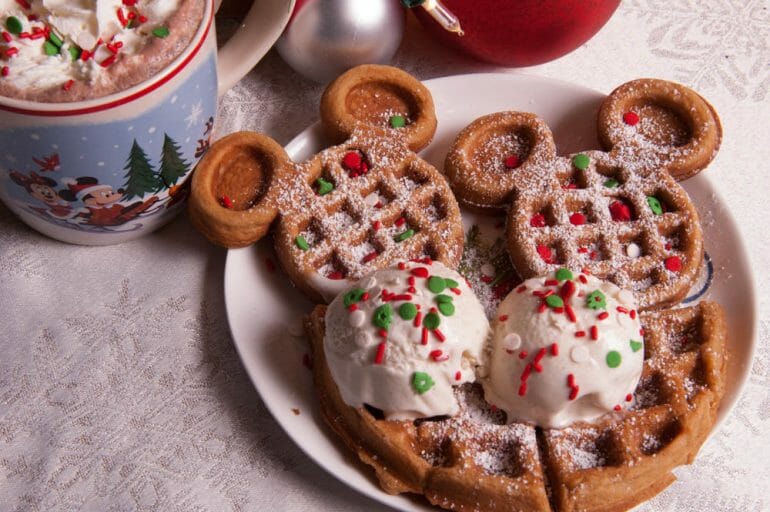 Disney World's Christmas Party Pumpkin Spice Waffle @ Theme Parks for Grown Ups
Another treat that makes visiting Disneyland during the holidays so special are foods that they only serve at that time of the year, like the Disney World Christmas Party Pumpkin Spice Waffles. YUM! But you daon't have to wait until the holidays to serve these!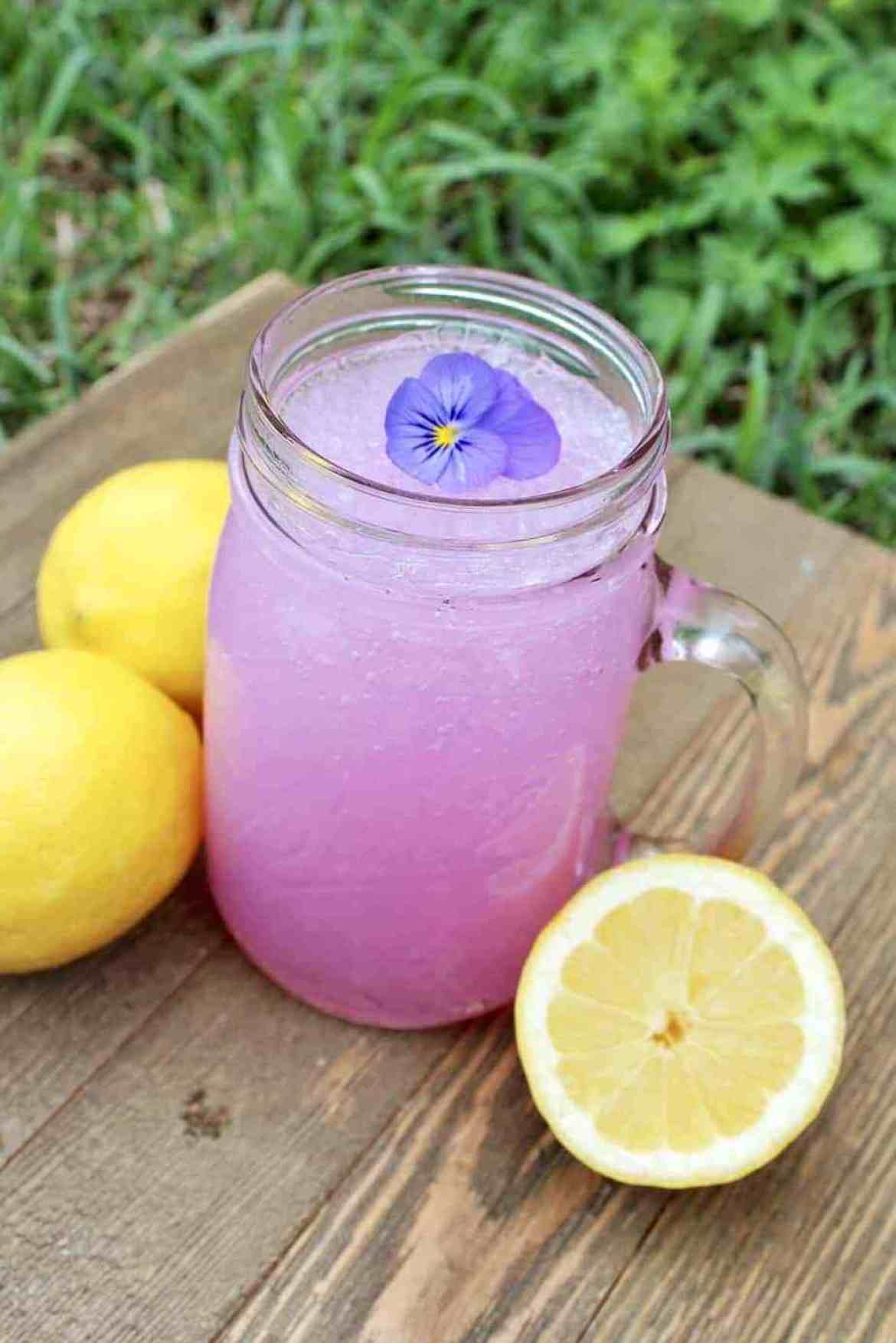 Violet Lemonade @ Kait Around the Kingdom
Violet lemonade is served during the Epcot Flower and Garden festival. We were lucky enough to be there last year during that time and it was GORGEOUS!!! Make some this summer and beat the heat!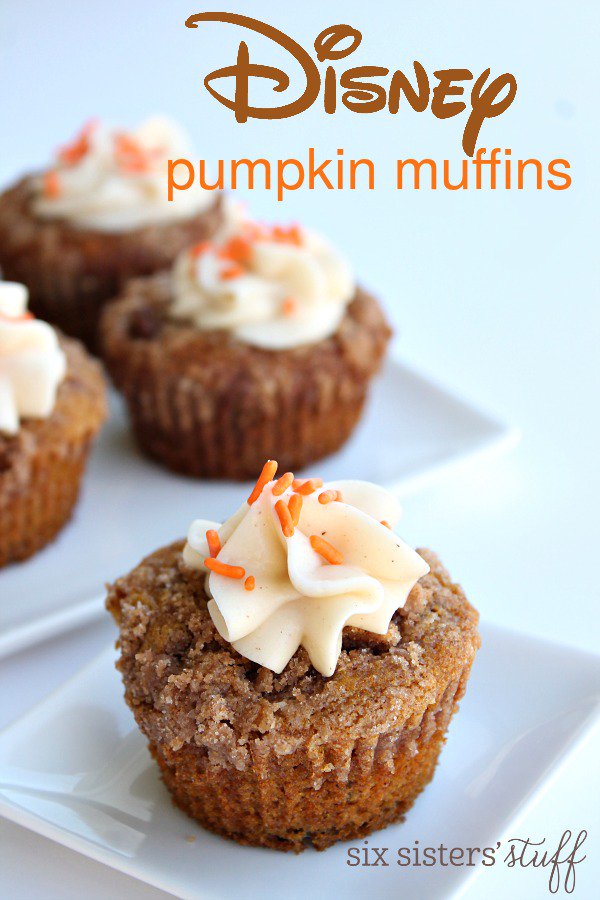 Disney Pumpkin Muffins @ Six Sisters Stuff
Another favorite time of year that we love to visit Disneyland is in the fall before Halloween. Like Christmas, Disney goes all out to celebrate Halloween. We especially love the Nightmare Before Christmas-themed Haunted House during this time. And of course we have to pick up a few Disney Pumpkin Muffins when we are there. But we also love making them at home all year!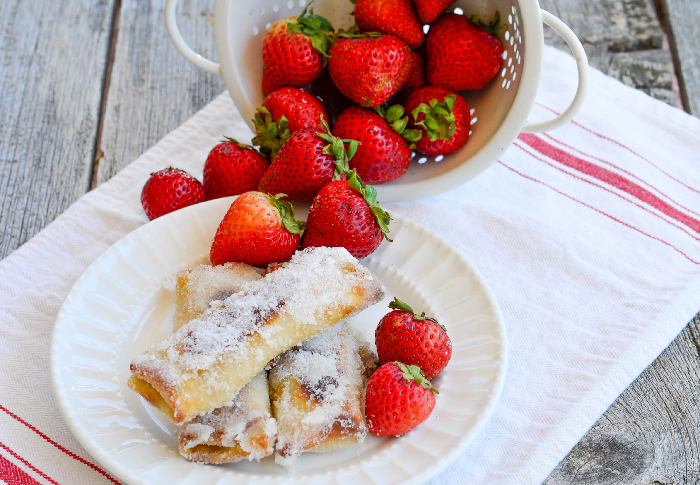 Pandora's Pondu Lumpia @ Pink Cake Plate
This is a secret delight that you might not know about but one that you should definitely try at Walt Disney World. Pandora's Pondu Lumpia is found in the Animal Kingdom, World of Avatar area at Pongo Pongo. These sweet spring rolls are filled with cream cheese and pineapple and have a cult following.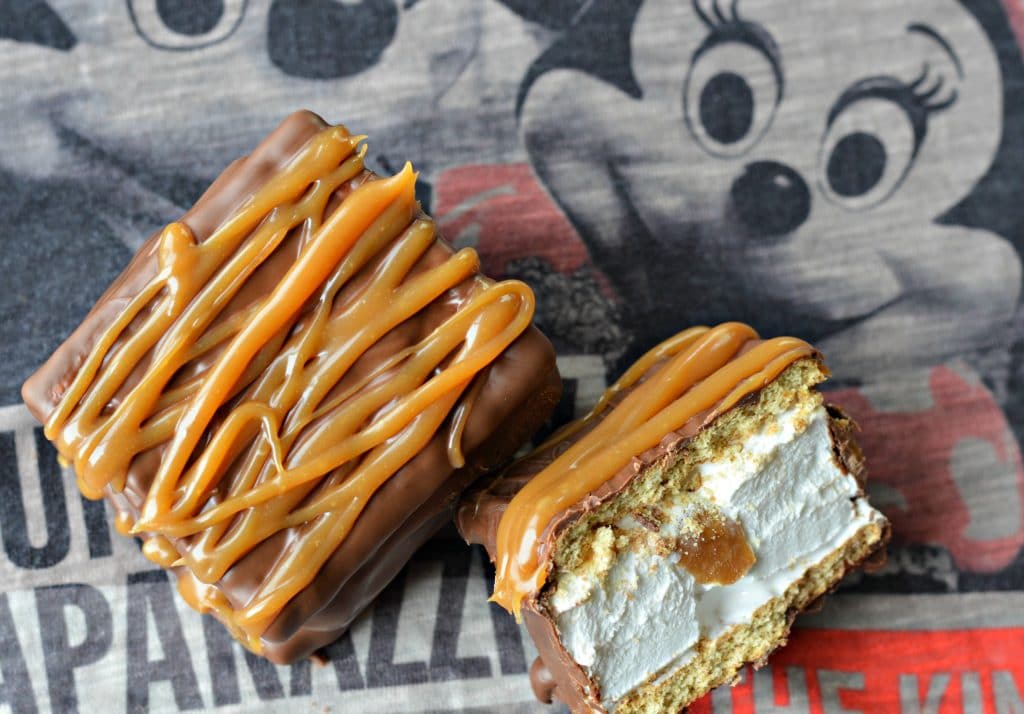 Caramel S'mores Recipe @ My Latina Table
One of our favorite, Caramel S'mores can be found at Karamell-Küche at Epcot in Walt Disney World. But Disneyland also serves these delicious treats during select times of the year. Make some at home and see what all of the fuss is about!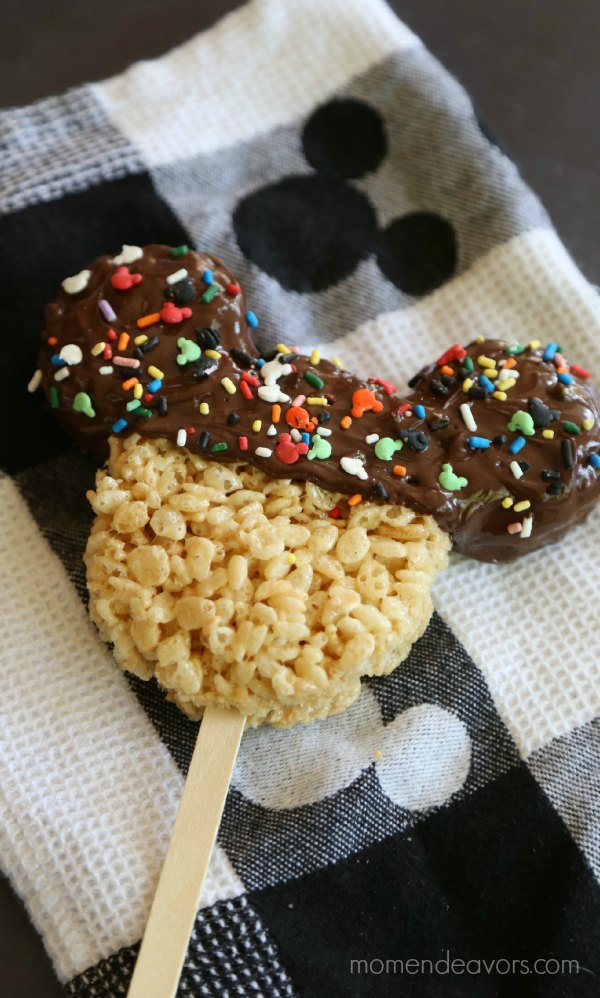 Chocolate Dipped Mickey Rice Krispie Treats @ Mom Endeavors
Chocolate Dipped Mickey Rice Krispy treats are a staple at all Disney resorts. The perfect combination of buttery, marshmallows and sweet chocolate. Make some up at home and put on your favorite Disney movie!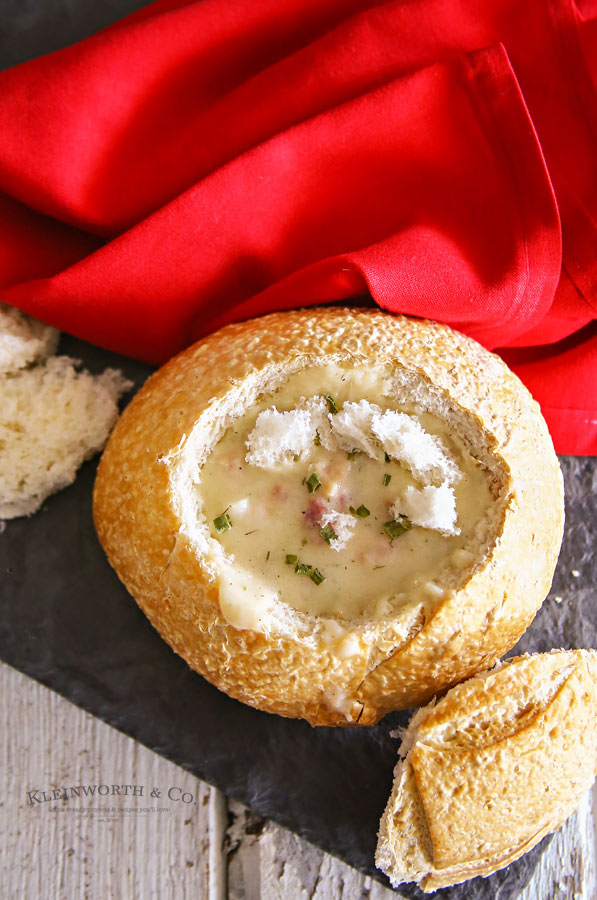 Disney Inspired Clam Chowder Breads Bowls @ Kleinworth & Co.
Clam Chowder bowls are a must for us every time we visit Disneyland. There is a clam chowder window across from Pirates of the Caribbean that serves this plus the most amazing gumbo in bread bowls. This recipe is just as good as the original Disney version.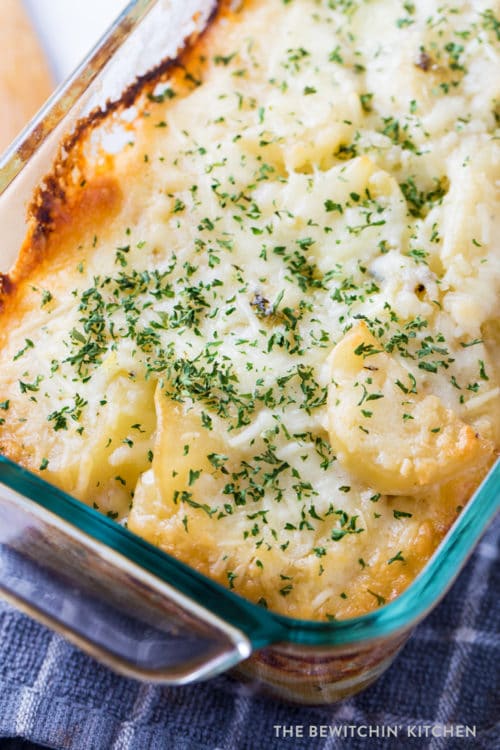 Blue Bayou Scalloped Potatoes @ The Bewitchin' Kitchen
The perfect creamy potatoes with a hint of jalapeno. You can find these amazing scalloped potatoes in Disneyland at the Blue Bayou restaurant. Make some for dinner tonight!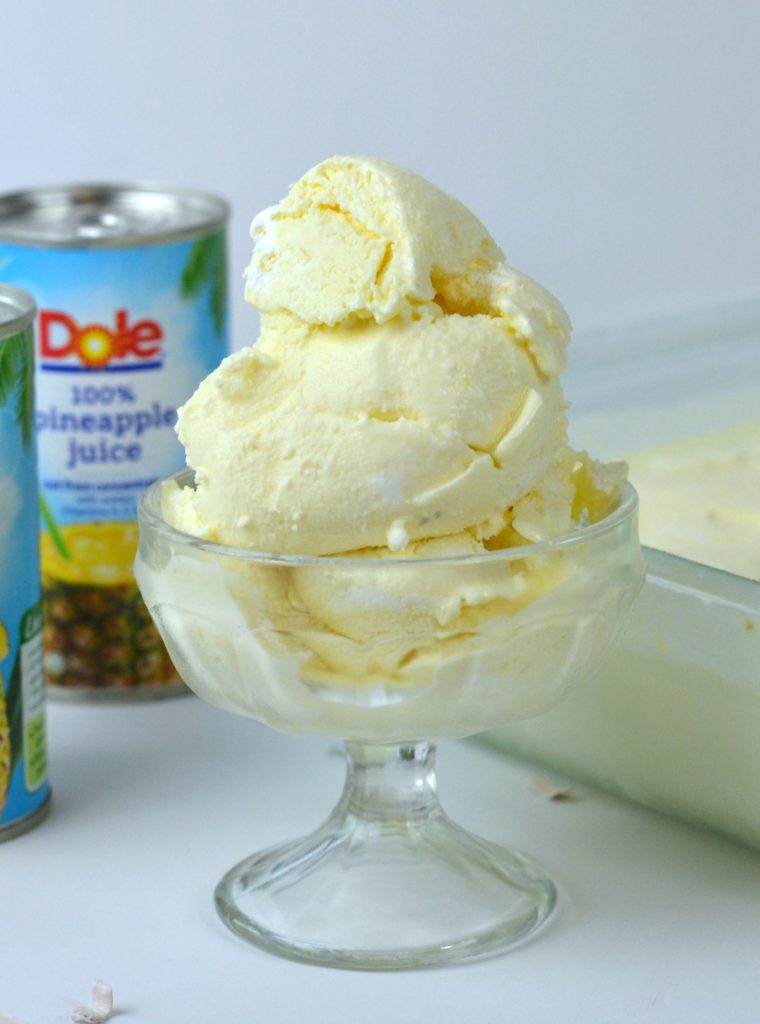 Disney Copycat Dole Whip @ Moms Without Answers
Our VERY favorite Disney treat is Dole Whip? Have you ever had it?? If not you are missing out and you can remedy that TODAY with this recipe. Give it a try!
******
Have you been to Disneyland?
Here are a couple of Disney tips and tricks that we have learned over the years: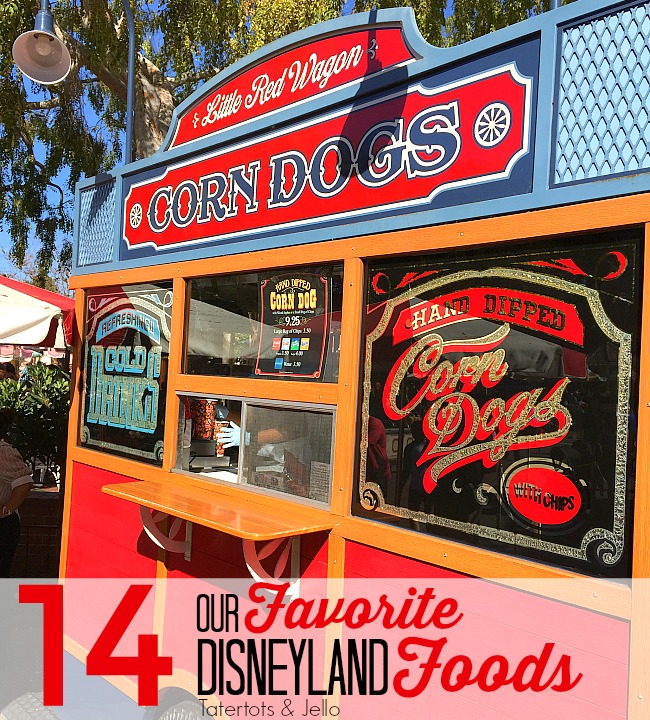 What is YOUR favorite Disneyland food??
Have a delicious day!!
xoxo