Hi Tatertots and Jello readers. My name is Stacy and you can usually find me blogging and crafting at She's Kinda Crafty. I am humbled and honored to be here sharing a craft with you for the second year in a row. Last year I shared one of my favorite ornament crafts, my DIY North Pole Ornament. I just loved taking those out of storage to put back on our tree this year. This year I am back with a great New Year's Eve craft, but really this fun and easy DIY can be done for any occasion or party!! Make this DIY New Years Eve Backdrop! I just love things that can be easily stored and used again and again and I hope you do, too!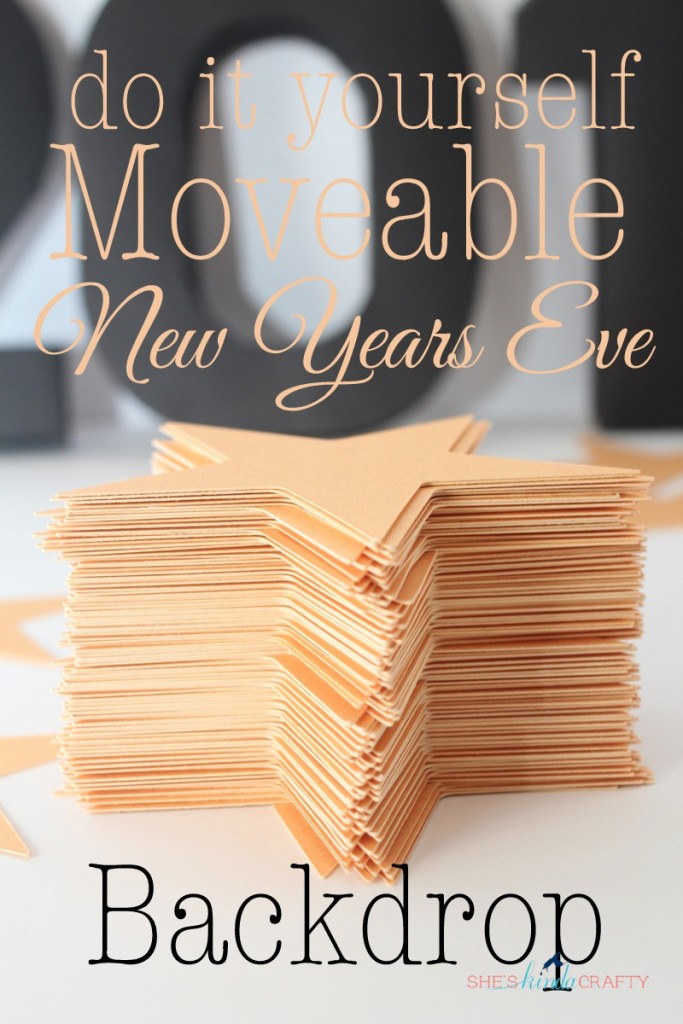 ---
DIY New Years Eve Photo Party Backdrop
---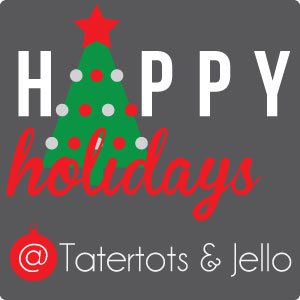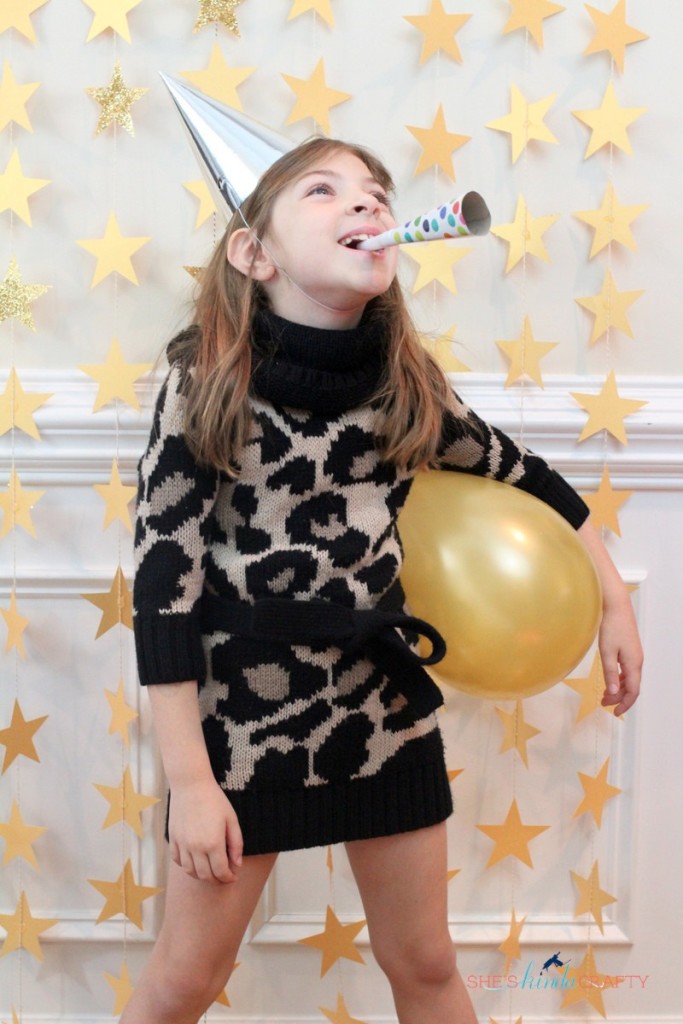 Supplies:
Gold cardstock
Gold glitter
Cutting machine or willing children and scissors
Mod Podge and brush or spray adhesive
Twine or fishing line
Hot glue gun and glue
Removable hooks
Cafe curtain rod (or any cheap rod you can find)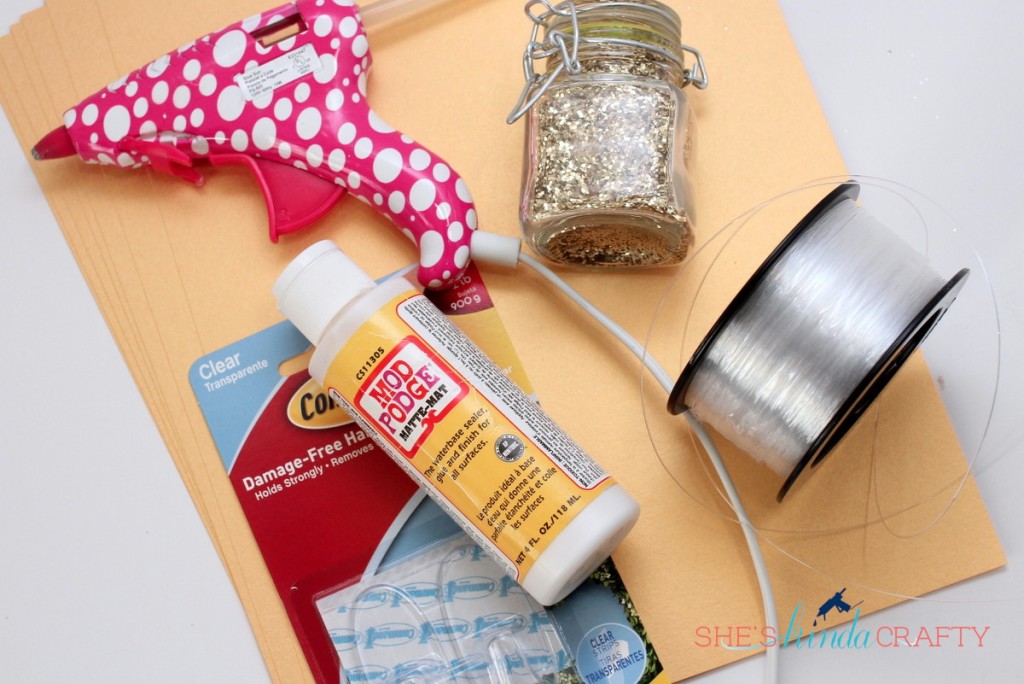 Now here is where having an electronic cutting or die cut machine comes in handy. You are going to need about 100 or so similarly sized stars. If you don't have a machine you can create a star template on cardboard and use it to trace and hand cut out the stars on gold cardstock. This would be a great activity for children, too!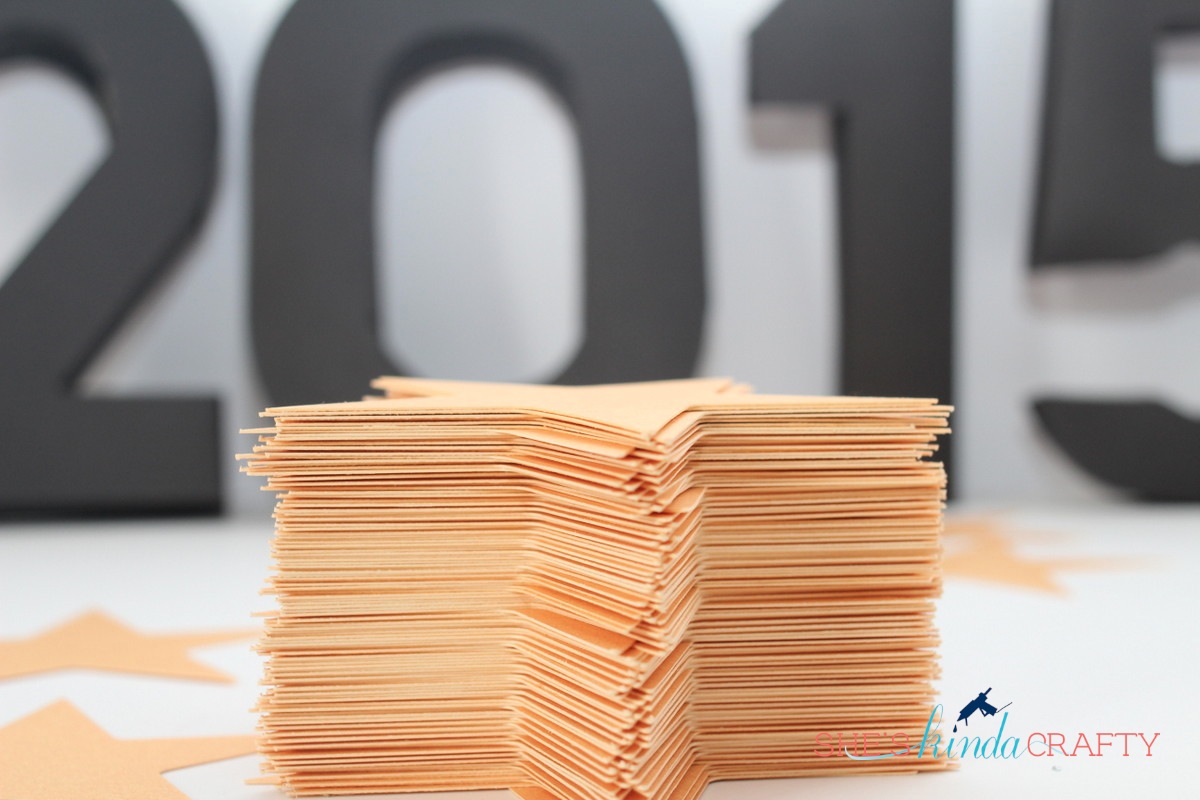 With about 12 or so stars give them a nice coat of adhesive and a liberal sprinkle of gold glitter. This will help dimension to the backdrop and give it a little extra pizzazz in your photos.
Next, cut your twine or fishing line (or even ribbon) to about 4 foot lengths. Lay your twine down on the ground and eyeball the placement of about 12 stars evenly down the length of the twine, making one or 2 of the glitter stars mixed in. Carefully, attach the stars to the twine/line/ribbon with a dab of hot glue. I find it is always best to use a low temp hot glue gun when gluing paper – it dries quicker and it greatly lessen the burn chances.
Now you're ready for the fun part, follow the directions on the back of your removable hooks and hang your curtain rod. Since I was doing a children's photo backdrop I hung mine about 6 inches taller than my oldest daughter. Once your curtain rod is hanging, tie your strands of stars to the curtain rod.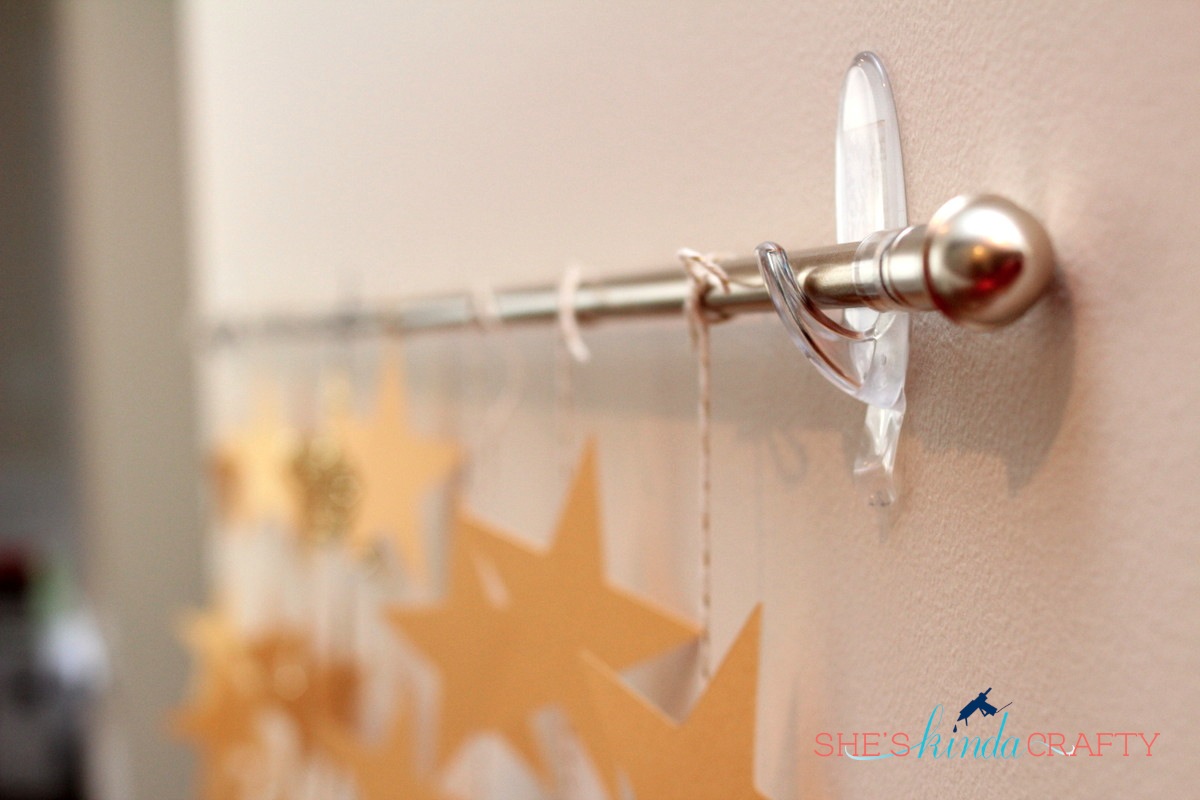 Now get ready for the fun to ensue. There is something about glittery stars and random props that bring the silly out in my kids and I absolutely cherish these silly photos. And when you're done photographing all the children at the party just move your hooks up to adult and height and let the grown ups get in on the silly action!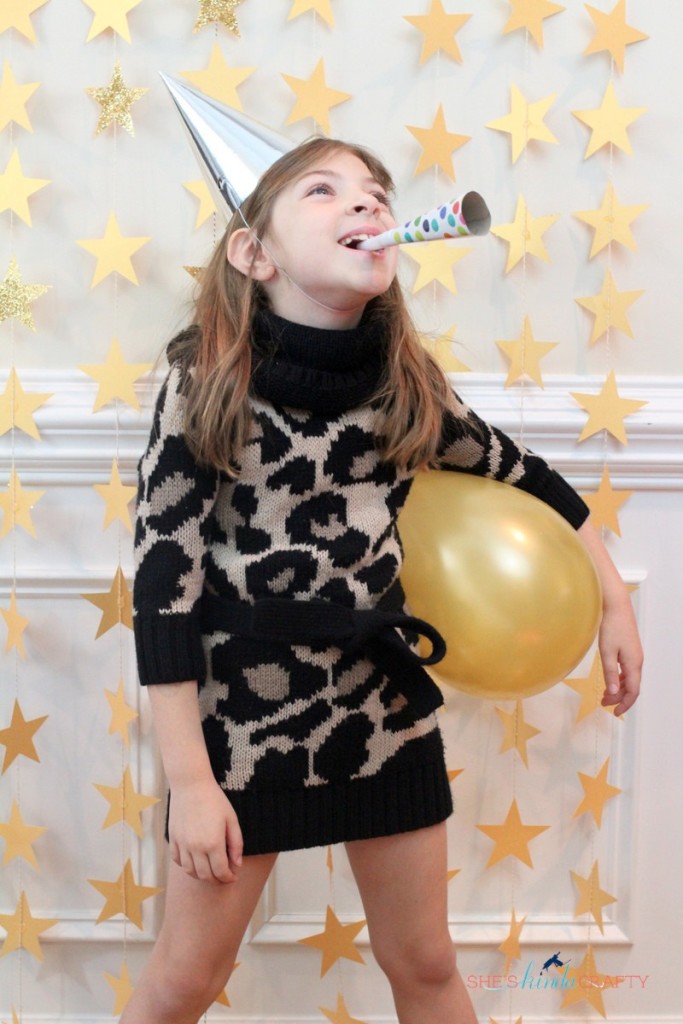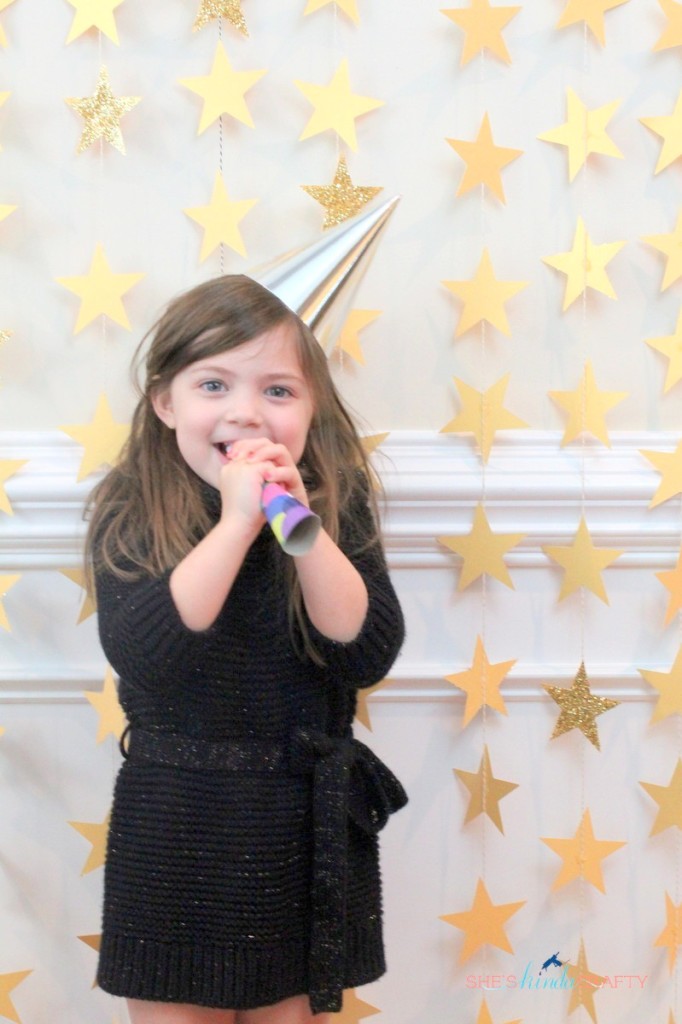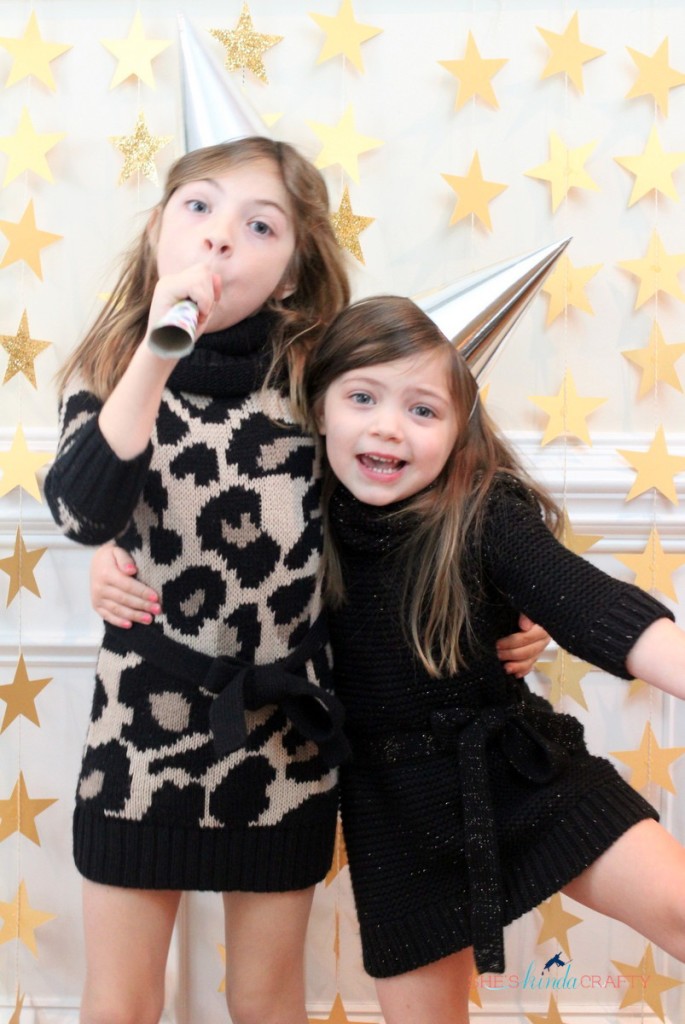 I hope that you've had a wonderful holiday season and you are ready to kiss 2014 goodbye so we can start looking forward to all the wonderful things 2015 has in store for everyone!
*********
Thanks Stacy! I love it! Such an easy and pretty idea for New Years or birthday parties! Stacy has all kinds of awesome ideas on her blog. Here are a few I think you'll like: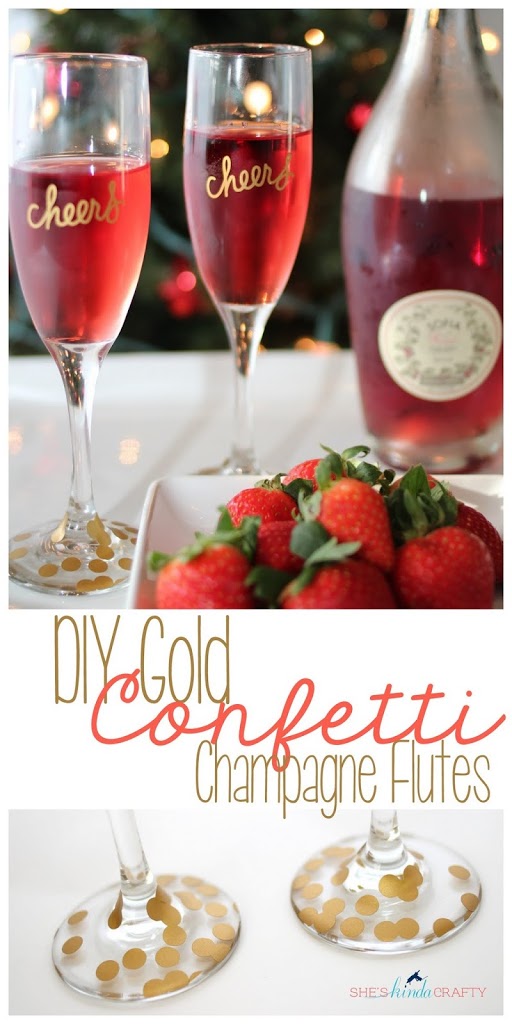 If you're looking for another pretty idea for NYE, check out her DIY Gold Confetti Champagne Flutes!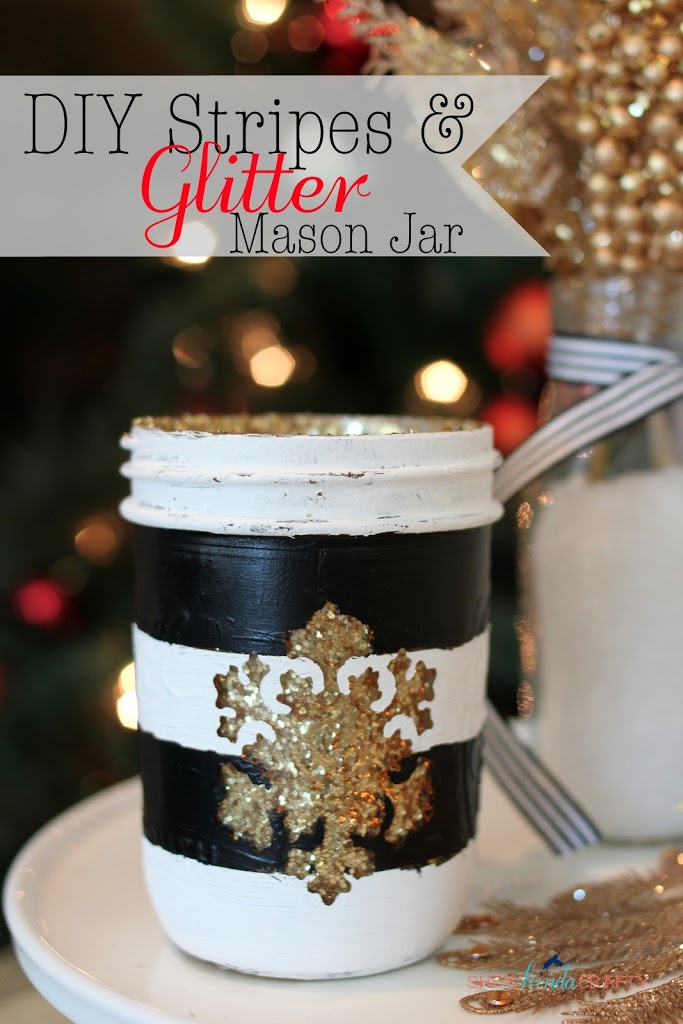 And, I love this DIY Stripes and Glitter Mason Jar. The glitter is perfect and you can leave this out all winter long!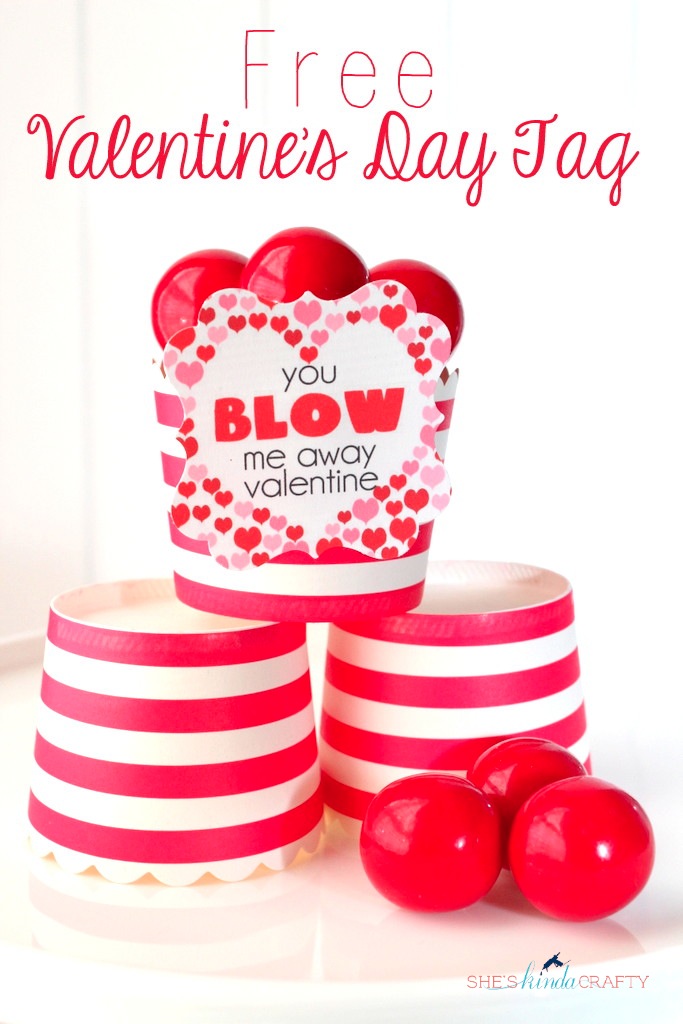 And, I had to sneak in this cute Valentine's Day idea. These cute Valentine's Day Tags are perfect for your class parties!
Visit She's Kinda Crafty and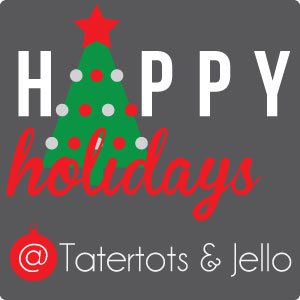 Follow the HAPPY Holidays Event at Tatertots & Jello
all through the holidays with awesome tutorials, recipes, decorating ideas and more from some amazing blogs!
xoxo