I love decorating my home for Fall.
I just love this time of year!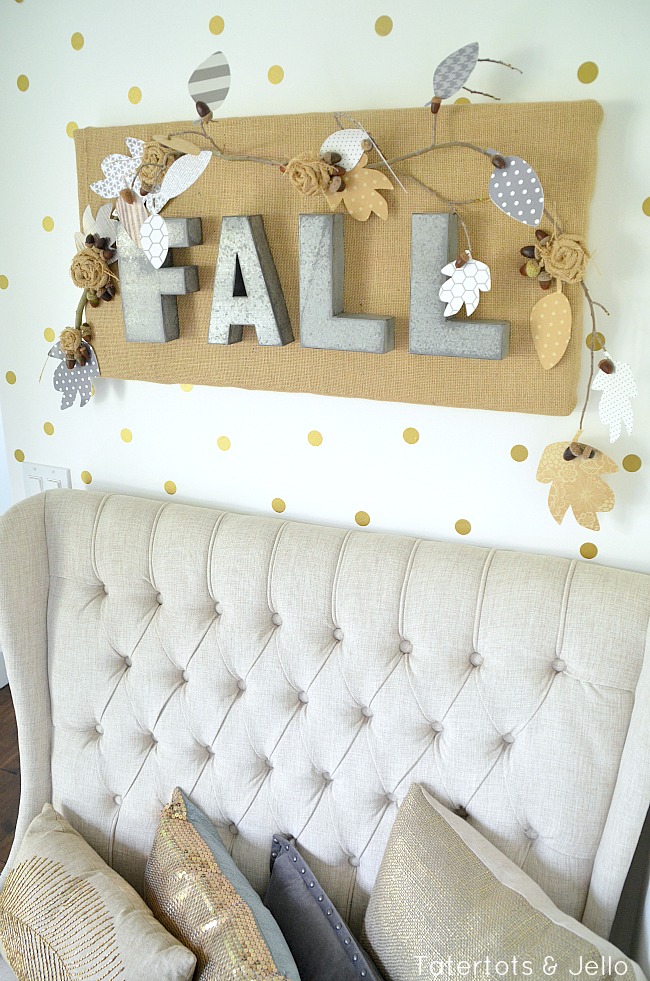 This month, as part of the Michaels Makers team, we were asked to create something for Autumn. So I headed over to Michaels store for some inspiration. One of the first things I saw were these small metal letters in the new RAW section. I loved them. And I thought the metal would look great against the texture of burlap. So I picked up a canvas and some burlap from Michaels fabric section.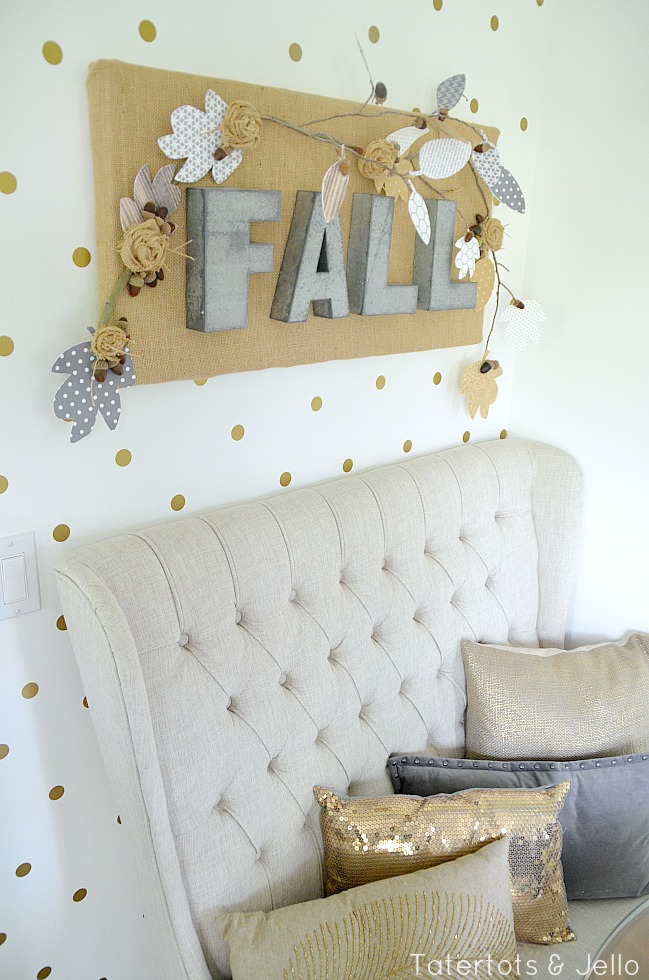 And as I was putting the project together, I decided that bringing a natural element would be pretty. So I took a branch from my backyard and attached it to the canvas. I used my Cricut Explorer machine to cut out leaves and I used my new American Craft Home+Made Paper for the leaves! I found the acorns on the trail I run on every day.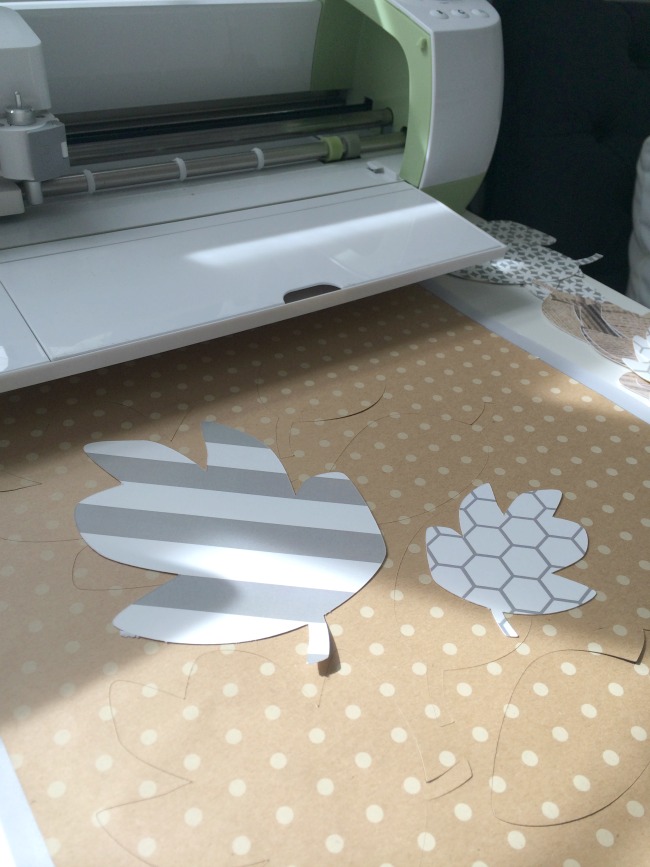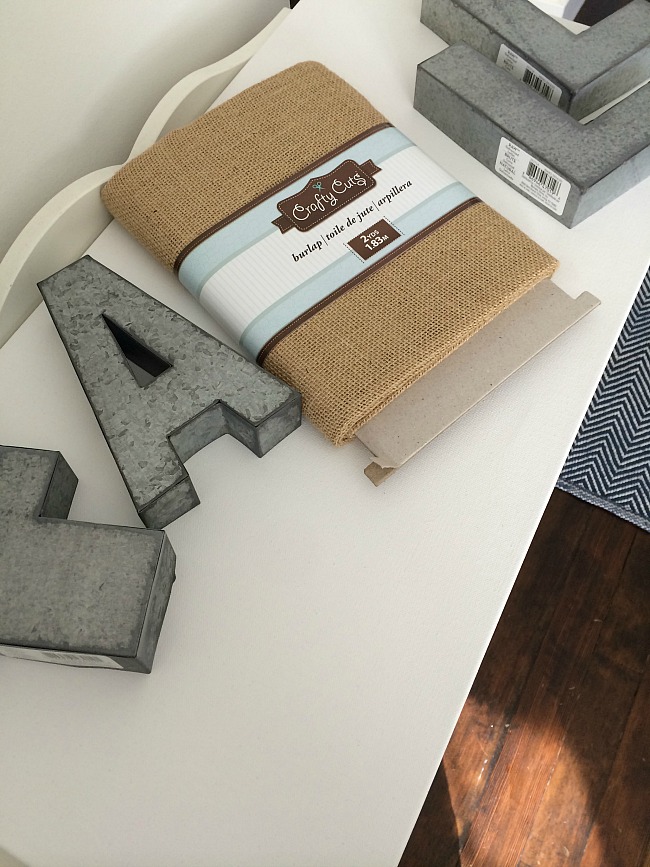 I hung the Fall Wall Art over the little banquet at the #1905Cottage. I think it's so pretty with the gold polka dots.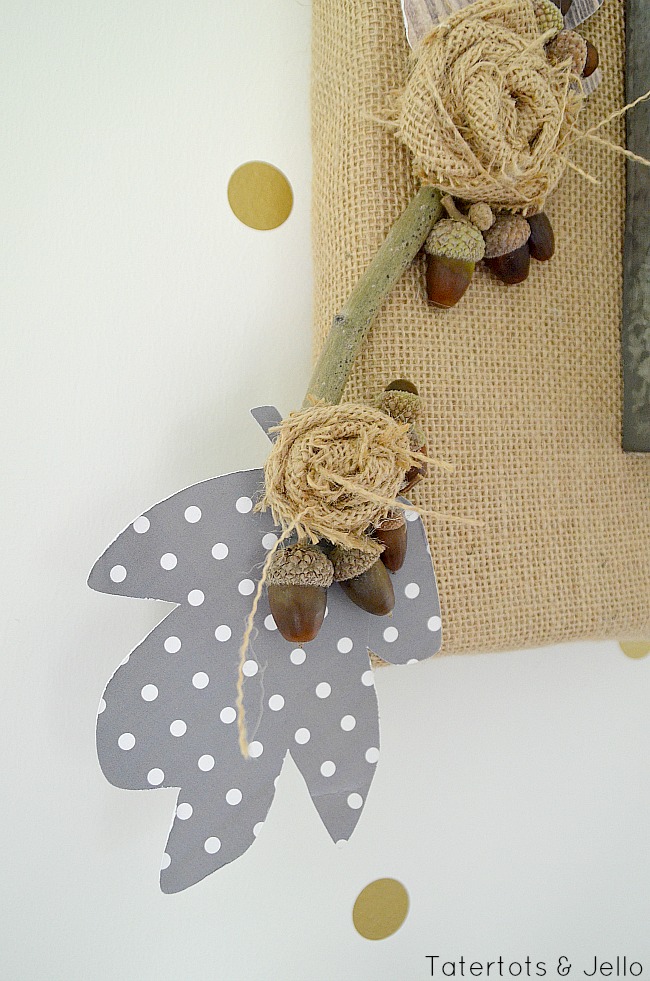 Here's the simple tutorial:
1. I wrapped the canvas with the burlap fabric. I used a staple gun to attach the fabric to the back of the canvas.
2. I glued the letters onto the canvas.
3. Then I glued the branch to the top of the canvas.
4, I used my Cricut Explorer machine to cut out leaves from my new Home+Made American Crafts paper line.
5. Then I glued the leaves onto the branch and glued the acorns too.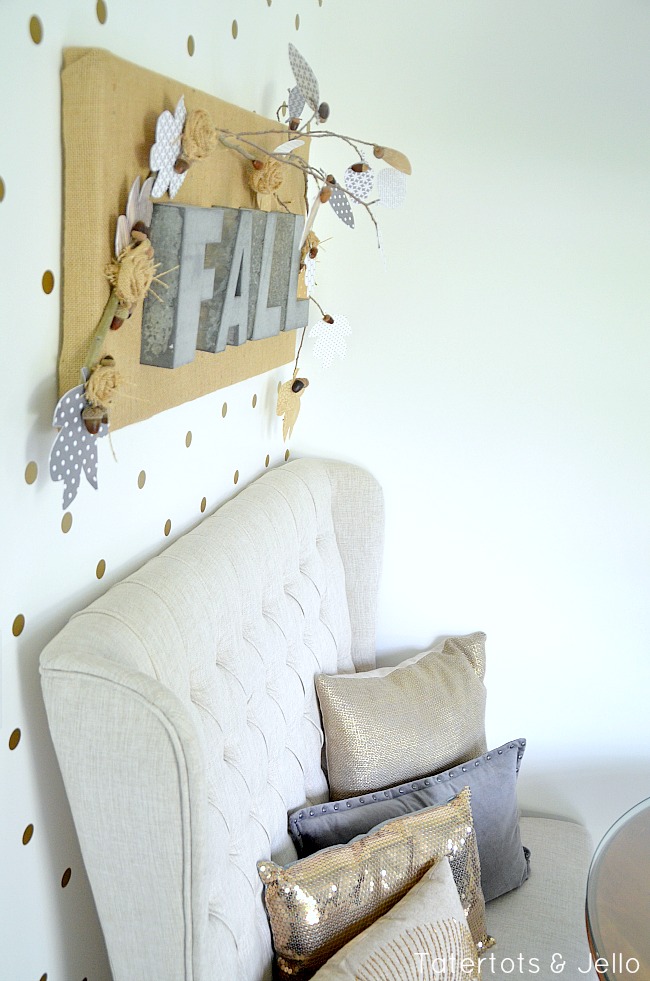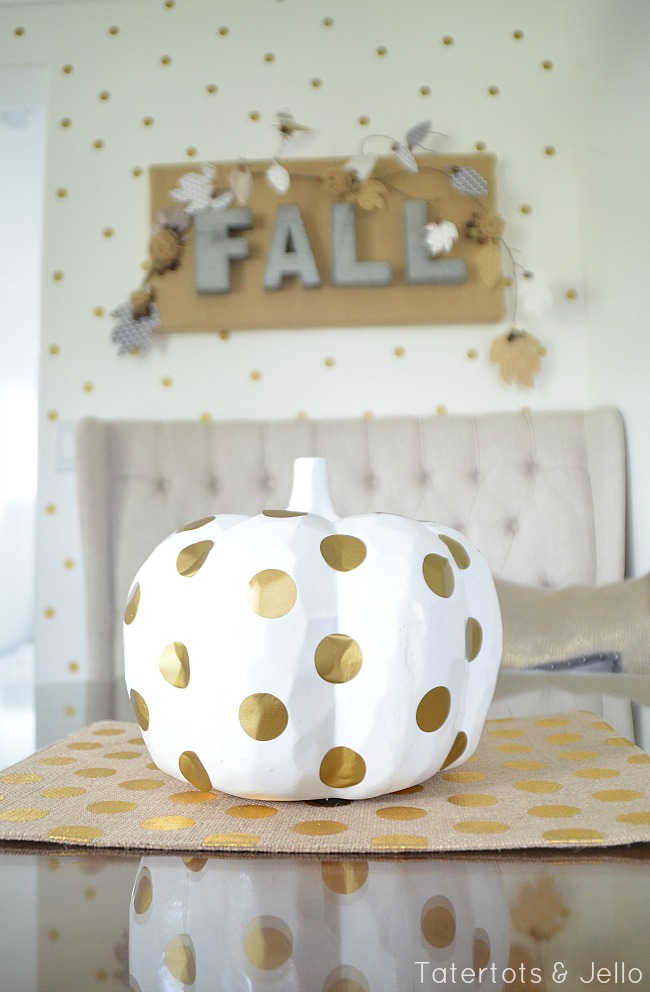 And here is some more inspiration from the other #MichaelsMakers members:

<!– end InLinkz script —>
You can follow Michaels on Facebook to keep up with the latest ideas. And follow Michaels on Pinterest for ideas, shopping, and the latest trends in their "Favorite Pins" section!
What projects have YOU been working on for Autumn??
Let me know in the comments.
I would love to see YOUR ideas!
Have a Creative Day!
xoxo

This post was sponsored by Michaels. However, the project and post are mine. See my disclosures.