With three daughters, back-to-school and school days were always a last-minute rush for hairstyles. Especially when the girls were younger, mornings before school were a recipe for hair disaster!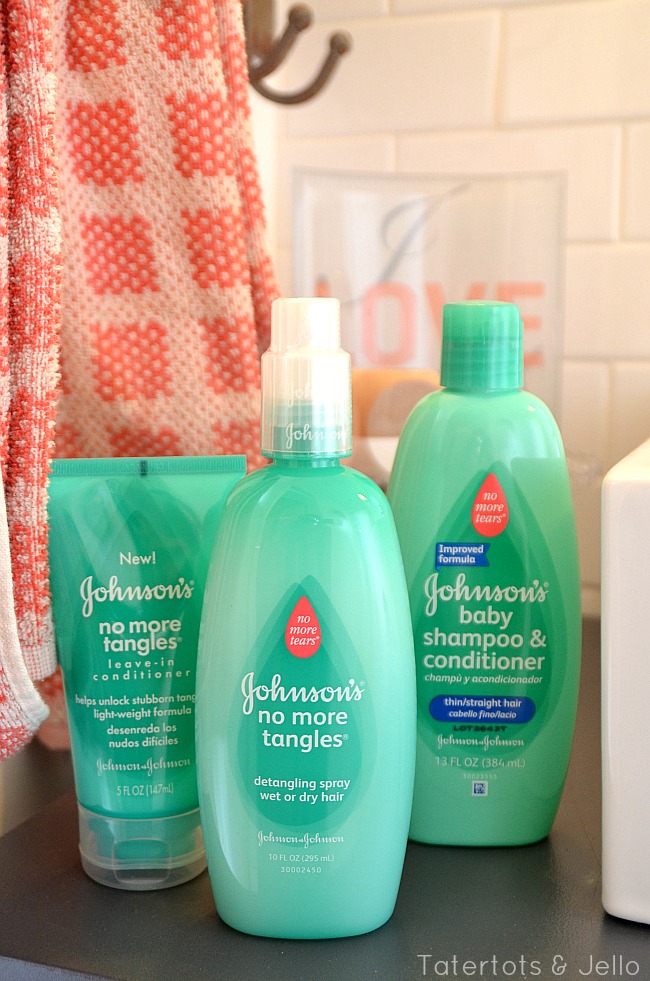 Even then, I swore by the JOHNSON'S® NO MORE TANGLES® products. My girls have thick hair, and if we didn't keep it healthy, we were in for some work!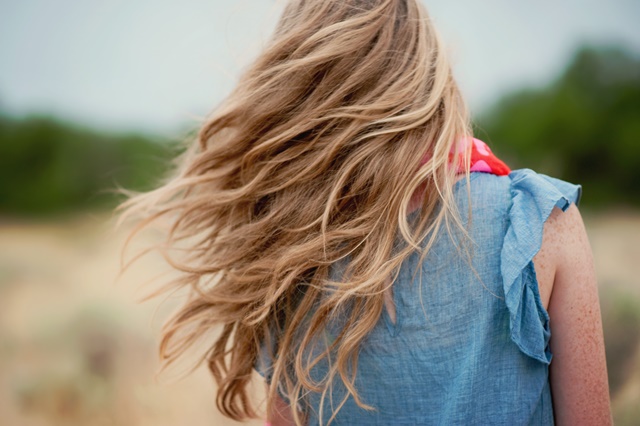 Luckily, the tips I gave new moms still apply: your girls' hair will be healthy and beautiful if you follow the same routine you do for your own hair. That means: shampoo, condition, and then style.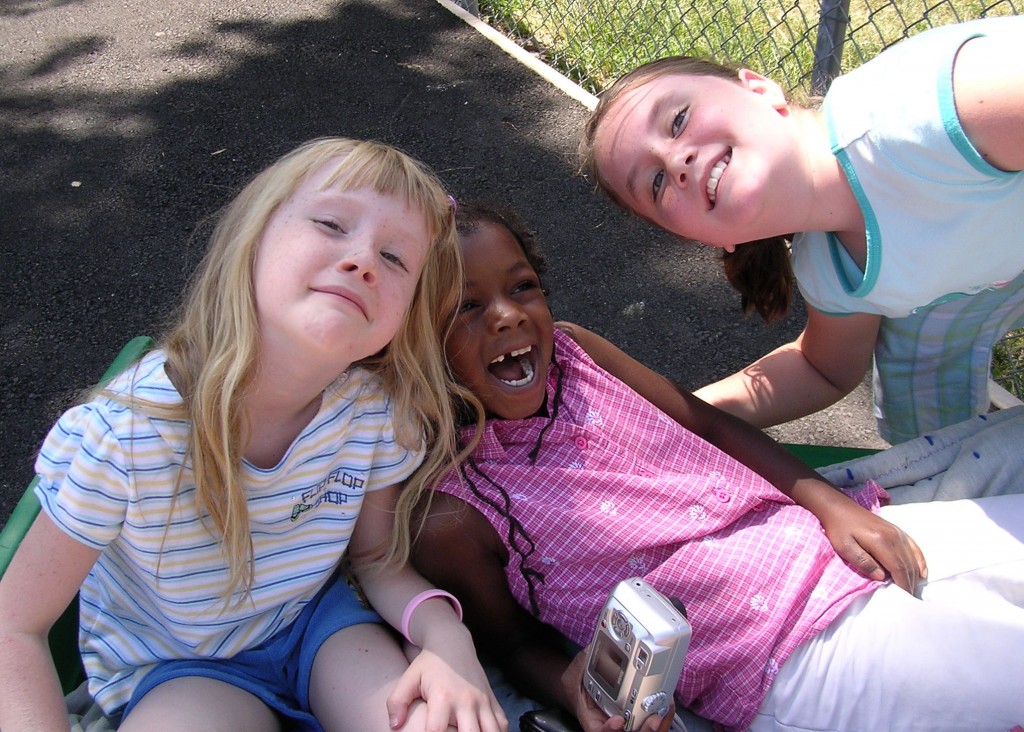 And I loved the chance to spend time with my girls doing their hair in the mornings — it was a chance for us to have mother/daughter chats about anything and everything. Now that they're older and do their own hair, I miss that. It's a great bonding time as part of a morning and evening routine.
From baby to toddler to elementary school age, I loved the JOHNSON'S® NO MORE TANGLES® products, especially the Detangling Spray.
Not every day has to be fancy hair day, like this!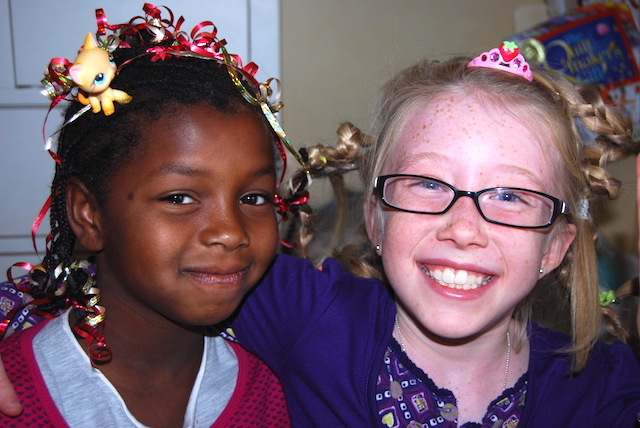 It's totally OK to do quick ponytails, and my girls' long hair stayed healthy and shiny with the JOHNSON'S® NO MORE TANGLES® products (again, including mom's best friend, the Detangling Spray.) We also experimented with different brushes, and settled on the antistatic, detangling kind — with the dry air here it worked best. You may want to experiment too!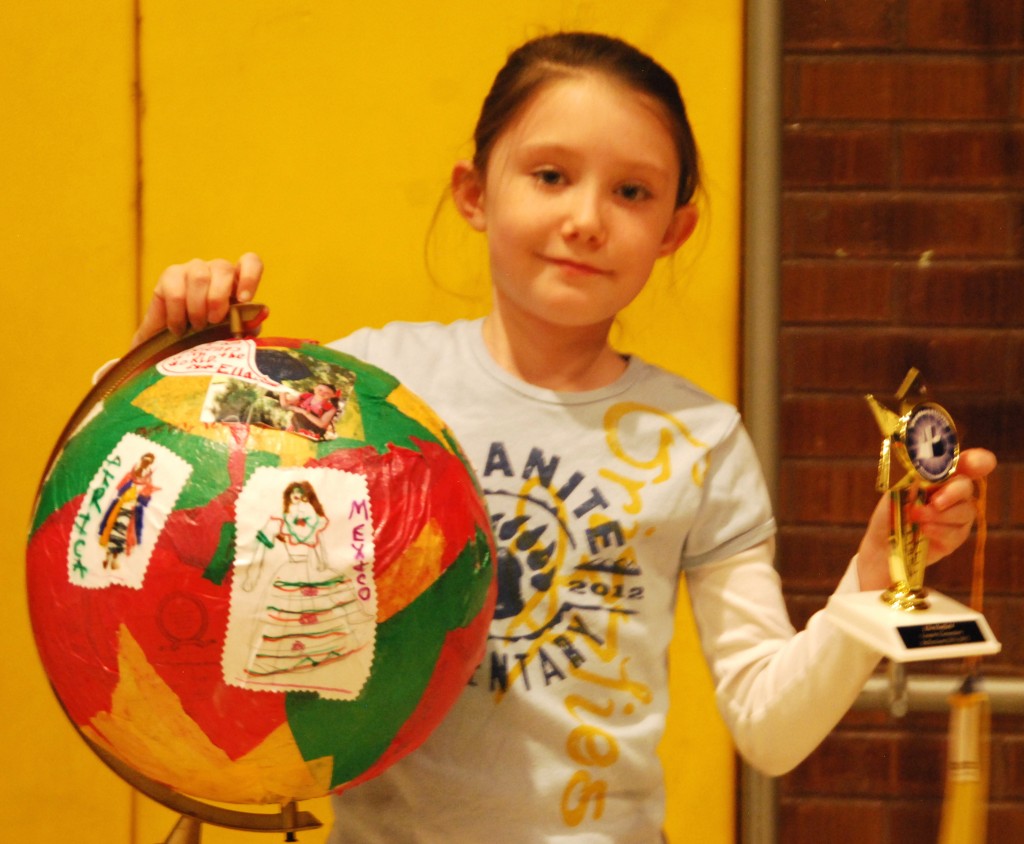 No time for a quick ponytail? We would often just leave it down for a field trip: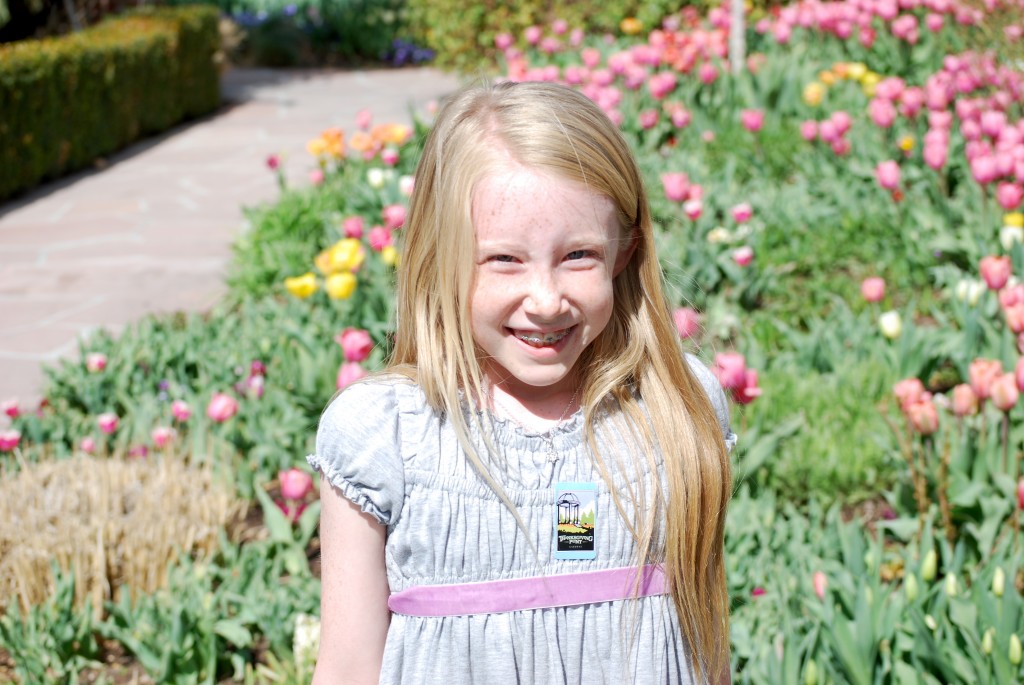 We've also found braids are great, but usually we're too short on time to get them done! Finally,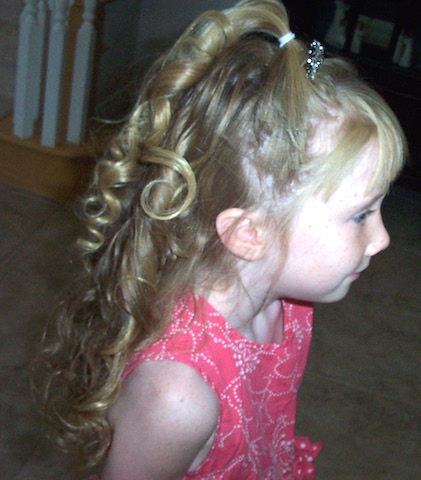 The girls have always loved the soft foam curlers, though, so after the evening baths or showers (and shampoo and conditioner), putting damp hair in curlers overnight causes morning fabulousness!
The easiest thing for us to remember was to not only follow the same routine that I follow for my hair, but to teach my girls the basics of shampoo, condition and style! Not only does it help with healthy, shiny hair, but it teaches them to take care of their own hair too!
(You can find other toddler hairstyle ideas here, too.)
For more information about these awesome products, visit:
And visit
What are your favorite tips for toddler and kids hairstyles?
xoxo

Compensation for this post was provided by Johnson & Johnson Consumer Products Company, Division of Johnson & Johnson Consumer Companies, Inc. via AOL Media. The opinions expressed herein are those of the author and are not indicative of the opinions or positions of Johnson & Johnson or AOL. See my disclosures.